Keto Creamy Scalloped Cauliflower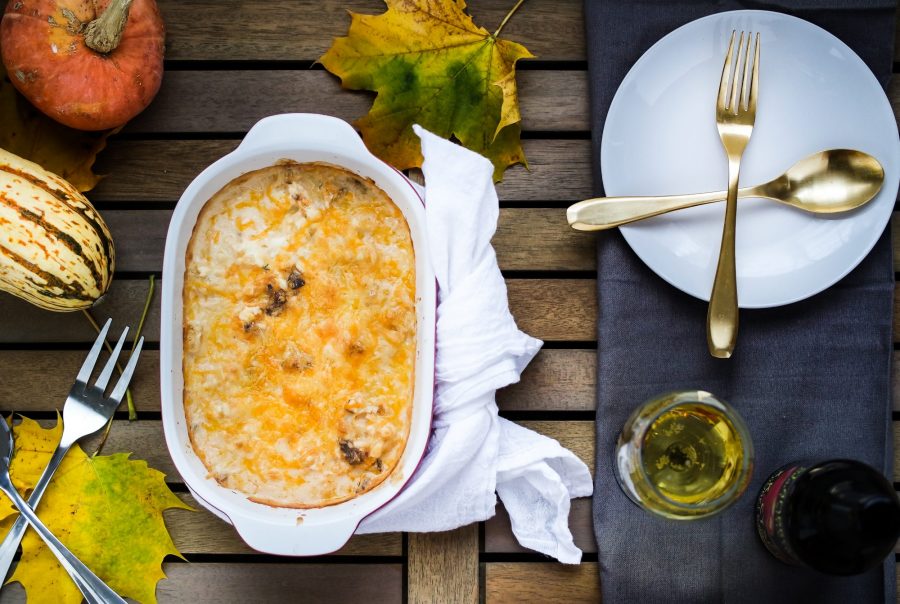 Author:
Inspector Gorgeous
1 Head Cauliflower, cut into 1-inch slices
1 8 oz pkg Cream Cheese
8 oz Shredded Sharp Cheddar Cheese
2 cups Milk- I used Cashew Milk because I always have it on hand
2 tbsp Butter + 1 tbsp to saute the mushrooms
1 cups Baby Portobella Mushrooms, diced
1 tsp Smoked Paprika
1 tsp Garlic Powder
½ tsp Sea Salt
Heat the oven to 350.
Melt 1 tbsp butter in a small pan and add the mushrooms.
Saute until they begin to soften, then add the smoked paprika and stir. Set aside.
In a saucepan, bring butter, cream cheese, and milk to a low simmer. Stir constantly until the cream cheese is completely melted.
Add garlic powder and salt to the cream mixture along with three handfuls of shredded cheese (approx 1 cup) one handful at a time, stirring to allow the cheese to melt and sauce to cream. *You should have a fist full of cheese left over to top your cauliflower later.
In a large casserole dish (or two small like I used) layer the sliced cauliflower evenly.
Sprinkle with the sauteed mushrooms, then pour the cheese sauce over the cauliflower evenly and tap gently to allow settling.
Cover with foil and bake for 60 minutes.
Remove from the oven, top with remaining cheese and bake uncovered for an additional 10 minutes or broil until cheese is brown and melty.
Recipe by
Inspector Gorgeous
at https://www.inspectorgorgeous.com/2016/11/low-carb-cauliflower-casserole/