Creamy Cheesy Garlicky Thyme Mushrooms & Sundried Tomatoes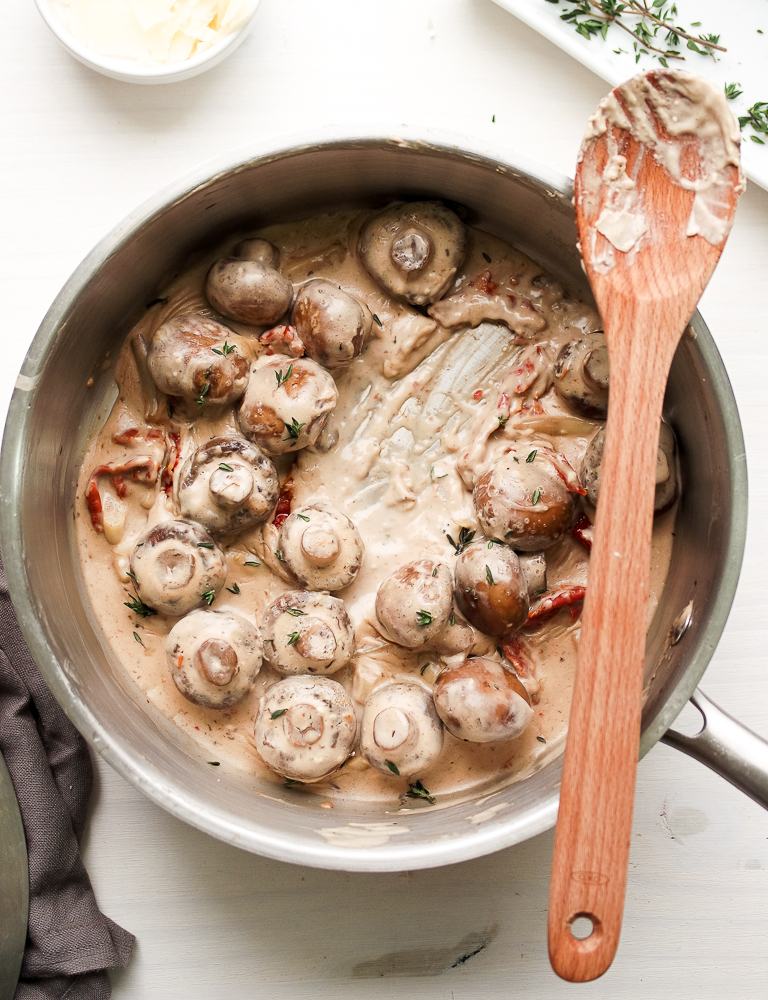 1 lb Baby Bella Mushrooms, cleaned
2 tbsp Butter or Coconut Oil
5 cloves Garlic, chopped
½ cup Vegetable Stock
¼ cup Red Wine
2 oz Cream Cheese, light or regular
2 tbsp Parmesan Cheese
Sprinkle of Salt to taste
Garnish with Fresh Thyme
Saute the garlic in butter on medium. Toss in the mushrooms.
Once they begin to brown, add the stock and the red wine and bring to a simmer.
After some of the liquid has evaporated and the smell of wine dulls, add in the hunks of cream cheese and stir to coat.
Sprinkle in parmesan and fold in sundried tomatoes.
Top with Fresh Thyme and salt to taste.
Recipe by
Inspector Gorgeous
at https://www.inspectorgorgeous.com/2017/11/creamy-cheesy-garlicky-thyme-mushrooms-sundried-tomatoes/