Smothered Greek Broccoli with Roasted Lemon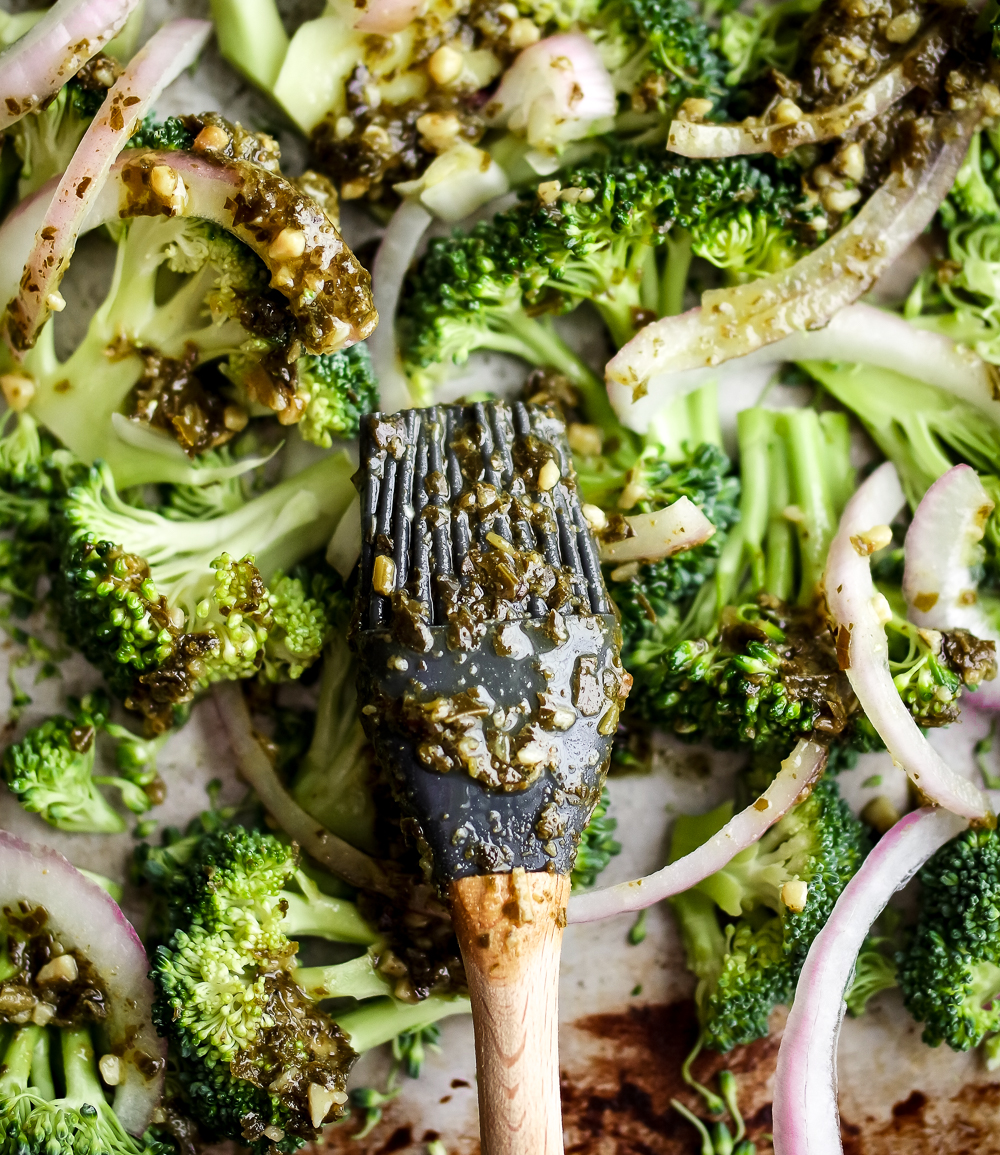 Author:
Inspector Gorgeous
3 cups Broccoli, sliced
¼ cup Good Pesto
1 tbsp Olive Oil
½ Purple Onion, sliced
6 oz Feta, divided in half
6 Sundried tomatoes, sliced
2 Whole Artichoke Hearts or 4 halved
½ cup Cherry tomatoes, halved
¼ cup Mozzarella Cheese, finely shredded
1 lemon, halved
Handful of Olives
Heat oven to 400.
Toss the sliced broccoli in pesto and olive oil to coat. Use a pastry brush to make sure all florets are covered.
Arrange the broccoli in a single layer on a large baking sheet.
Top with sliced onion, sliced sundried tomatoes, artichoke, cherry tomatoes and half of the feta crumbled.
Place the lemon halves face down on the pan along with the rest of the feta cheese and handful of olives.
Bake for 10 minutes, remove from oven, sprinkle with mozzarella, and return to oven until cheese is melted.
Garnish with a squeeze of fresh lemon and serve with hot feta.
REMEMBER that a lot of the oil will end up in the pan and not in your belly but the calorie and fat count is based on ALL of the oil and pesto. Also, the entire block of feta which was a feat for myself and my parents!
Serving size:
¼
Calories:
225
Fat:
13
Carbohydrates:
10
Fiber:
3
Protein:
17
Recipe by
Inspector Gorgeous
at https://www.inspectorgorgeous.com/2018/02/roasted-broccoli-feta-sundried-tomato/