I've been doing some soul searching lately and here's what I've come up with. I can't wear a matte eye look. I cant'! There I said it. But what is it about a matte eye look that I just don't get right? Every time I wear it I feel like something is missing. Could it be my shading technique or my choice of colors? Eh, Maybe. Could it be that it just needs some glitter? Probably.
Is matte shimmer a thing?   Can we make it a thing?
OK, so a matte eye isn't my strong point. Shimmer is my sanctuary. Glowing is my super power. I LIKE TO SPARKLE and/or GLOW. 
It's all about the simple things in life, really.
Attempting to glow from your eyeballs isn't always a simple task. At one time I used a shimmer power on a teeny tiny brush and gently pressed it into my waterline (the part of your lower lid just about your lashes) but by midday it was sort of faded and half wiped away. That's a no-go guys.  
Or is it a no-glow? Oh yes, that's the one. 
SO life was becoming pretty dull by noon and the future was looking awfully bleak, but alas I found a cheap solution that keeps glowing strong all day long!
NYX Jumbo Eye Crayons

These little glow sticks come in every color you could want and they all perform beautifully. More good news; they are under $5 a piece and normally BOGO at Ulta so you can really stock up. The colors shown above are Lavender, Sparkle Leopard, Electric Blue, and Rust. Other faves (not pictured) are Yogurt, which I wear almost every day, and Sparkle Nude. 
Use It

Apply your favorite eye shadow as normal. For this look, I blended a neutral powder (think your skin tone) all over the lid, then added a bronzed shimmer shade into the crease and blended out. 
As you would an eye liner, apply the eye crayon from the inner corner to the outer, allowing the color to go onto the waterline. Sweep it back again to go right at the lash line. I used Sparkle Leopard for this particular look.

Finish with mascara. 
Variation: Smear the crayon onto your pointer finger and gently tap on the center of your eye lid or sweep across the lash line (inner corner to outer edge) for a bonus pop of shimmer.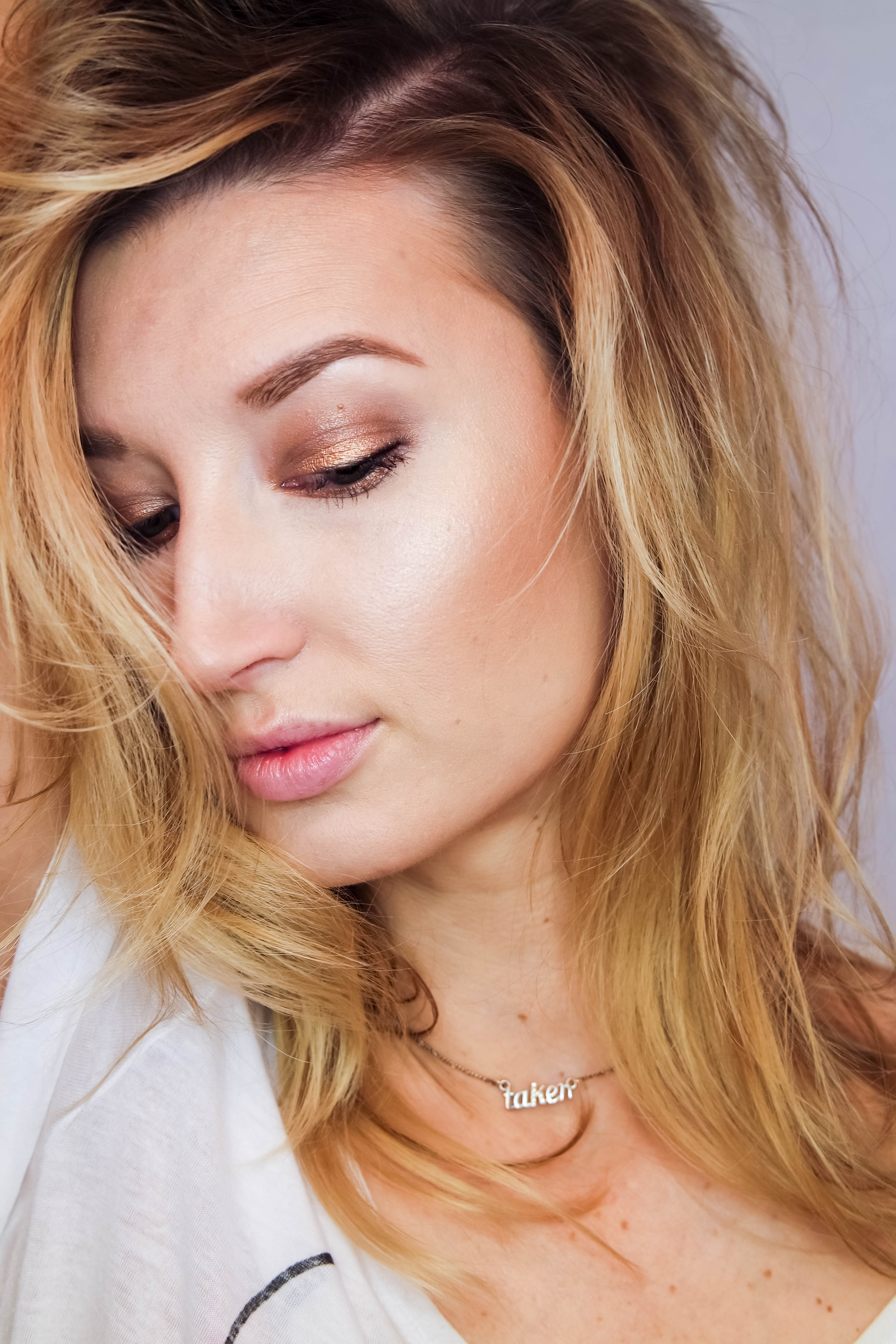 BOOM. Sparkle City. 
This crayon is also perfect for work appropriate makeup as well…
Totally professional, right? Get used to it because there are more looks using glow sticks coming all season. 
What do you think about these crayons? Oh, you want one in every color? Yeah, me too. 
♥ Liz