Back in my days of higher education, I was something of a skinny cocktail guru. Chicks would seek me out at parties just to see what kind of magnificent low-calorie concoction I was sipping. You could say I really had that whole drinking on a diet thing down to a science. Funny because I was working on a bachelor of science at the time. Who knew the basic knowledge of human metabolism was going to come in handy before I even graduated???
I bet mom and dad are so proud right now.
SO January 2008, my roommates and I decided to host a very fancy (for college standards) cocktail party to keep the spirits flowing from the new year all the way into February. The theme: Dress To Impress. The mood: black and gold and glitzy. High-class garnishes like fresh fruits and those tiny plastic swords, diet soda mixers, and clear liquors.
See? Classy.
SO the night was a hit and the skinny cocktails were flowing like water. Everyone loved the flavored Vodkas (because those were new then) and diet soda topped with fresh fruits. Berries are first-rate for drink garnishing because you just shove them to the bottom and they soak up the booze. Plus, you feel so freakin healthy because it's fruit. What nutritionist would turn down a strawberry saturated in Smirnoff?
Not this one.
Now to carry on the tradition of low-carb drinks, I've replaced my old, scary diet sodas with a new and beautiful alternative [Zevia Zero Calorie Soda] so I can still have a tipple without the artificial junk. Keep in mind, it's not magic. You will still have a hangover-sorry.
Now grab your berries because it's cocktail hour!

Fun Fact: You can't find those little stainless steel toothpick thingies anywhere in the city I live in and I'm not interested in plastic swords anymore. I drove myself into real-time madness trying to hunt those suckers down. Good thing I found a super cheap stand-in…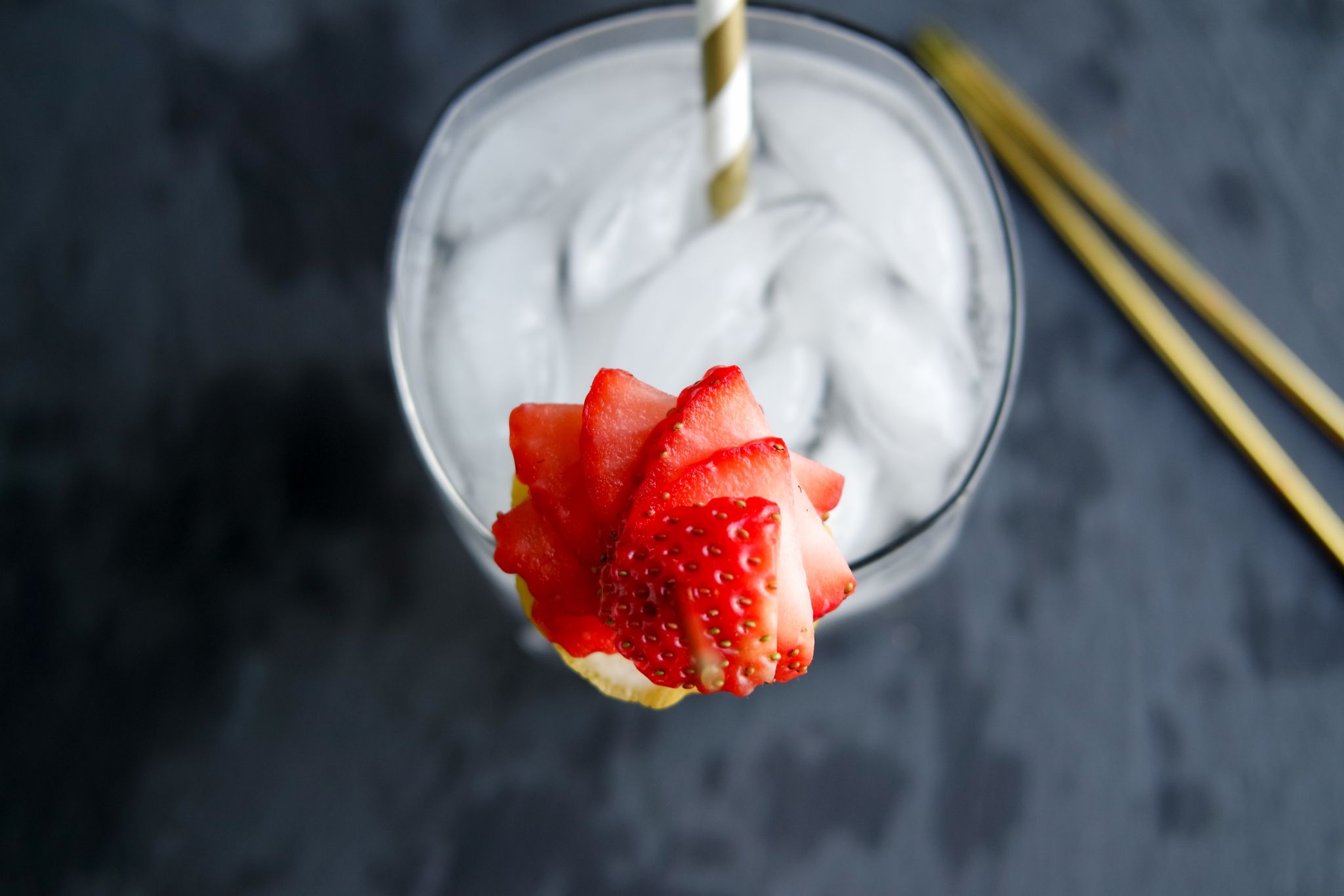 Small gauge knitting needles.
Hand to God. Desperate times, ya know?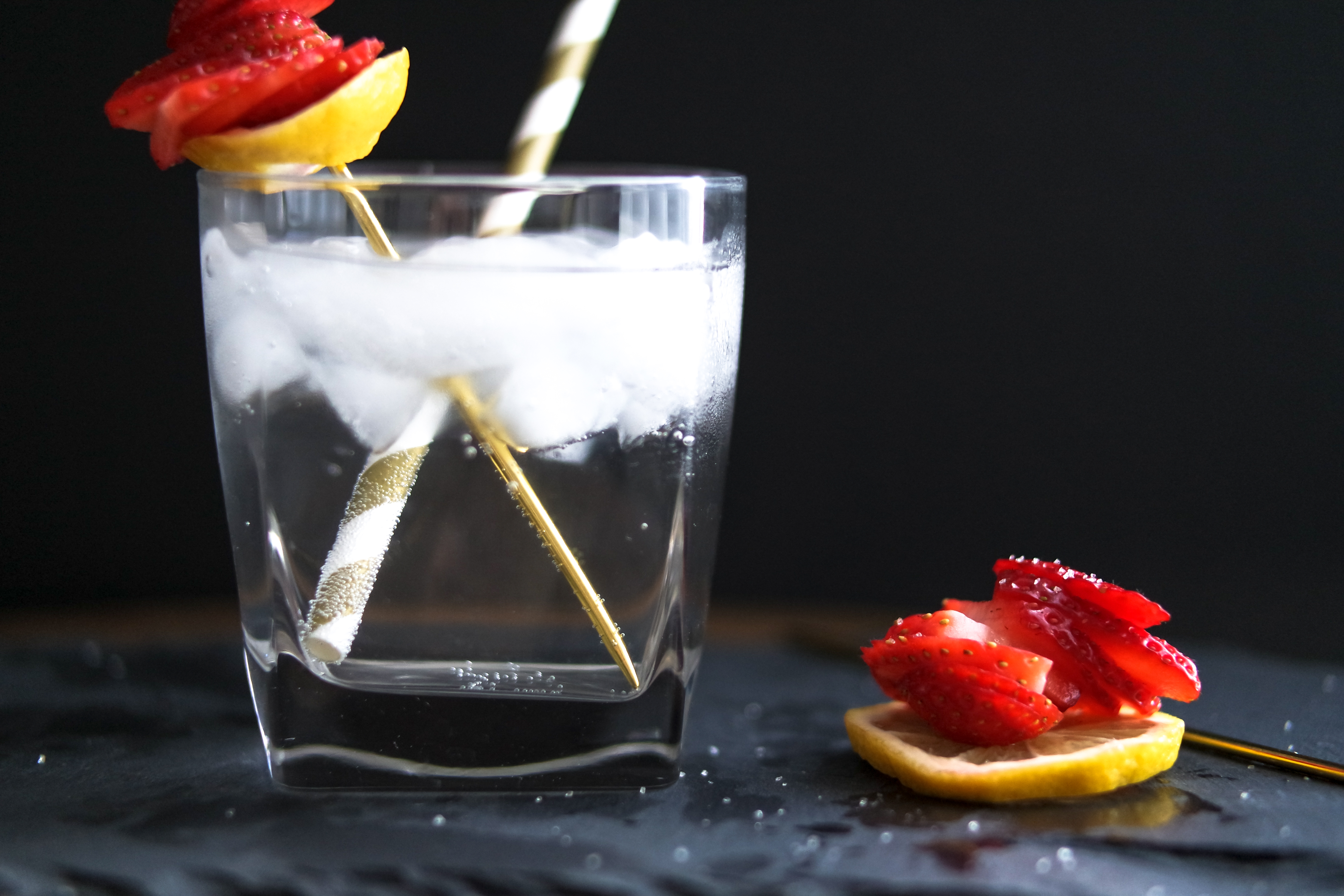 Ladies, your knitting needles may just have a higher purpose now.
Blitzed Strawberry Cocktail
Zevia Lemon Lime Soda
Strawberry Flavored Vodka (or Good Quality Unflavored Vodka is fine I guess)
Lemon Twist- for both twisting and for pretties
Strawberries- A ton of them
Clean, Purified Ice-Just kidding. Tap water ice is all I have energy for.
Fill glass with ice. Add Vodka. Top with soda. Twist of lemon is optional but don't be lazy, it's worth it.
GARNISH: Clean strawberry and remove the stem. Slice in thin, vertical pieces. Plunge knitting needle through the fat edge of the berry and fan out. A lemon wedge is great for holding the berry fan in place. Shove extra sliced berries in your drink and let them soak up the goodness.
Drink Responsibly? I mean, Drink Responsibly!
♥ Liz