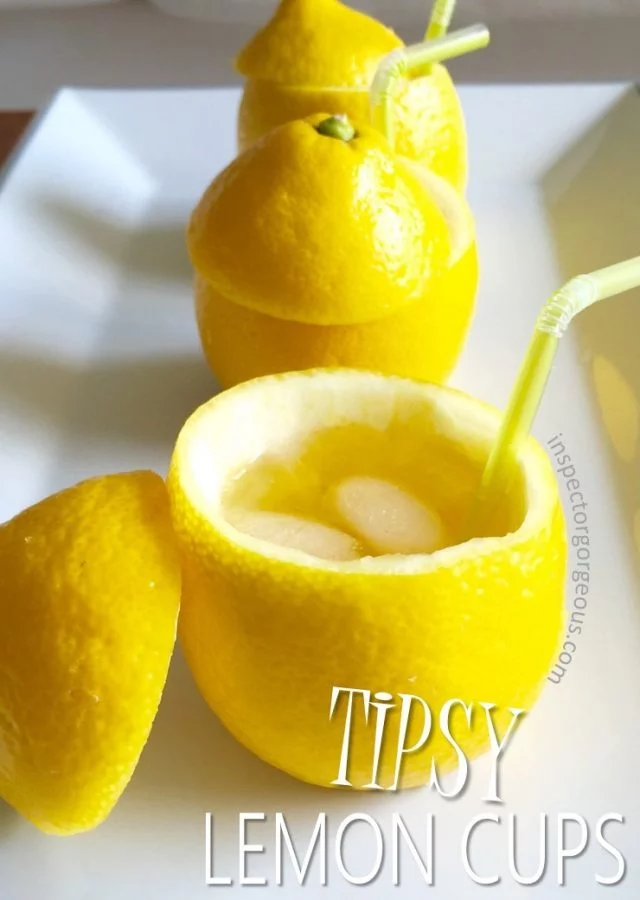 Drinking is not what it used to be when I was, oh, still in my twenties. Nowadays, when I indulge in an adult beverage, I pay for it. If you don't drink often you know what I'm talking about. The headaches and tummy issues and incessant urge to eat junk food and watch Netflix for the entirety of the following day. BUT that doesn't mean I don't do it from time to time. I just do it less and not to the extent that I once did back in my college days.
It can be tough. Those old habits die hard. Especially after I've had a taste or two and memories of youth come rushing back.
Shots! Shots! Shots!
Ok, ok. Reel it in people. It's likely Monday morning if you are reading this post and let me tell you…it is not the time, nor the place to start getting rowdy.
SO when I do decide to indulge, I like to make it special. Possibly even sip it while enjoying a nice meal. Maybe out of a handcrafted wine glass that I've purchased in my adulthood.
And if it is summer, I might want to partake in a Tipsy Lemon Cup. Cutesy meets portion control.
Hello Summer.
Just know that this is not a real recipe. These are ingredients. Do with them what you wish. I just pour, mix & taste, pour, taste, and so on until it is drinkable.
Ingredients:
Large Lemons As many as you'd like to hollow out and drink from….
Check out THIS post for detailed instructions on hollowing out a lemon.
Lemon Juice from the lemons you gutted.
Agave or sweetener of your choice
Skinny Girl Lemon Vodka (I used the Sangria when I took the photos because, well, I'll drink any booze out of a lemon cup. It was delicious.)
If you MUST have a recipe, this one is pretty nifty from Skinny Girl dot com.
All joking aside…
Best. Photoshoot. Ever.
Just think of the possibilities now that you know how to hollow out a lemon!
Sweet Lemon Mousse, Decadent Cupcakes, Lemon Sorbet…
Yeah, you're right. Vodka is better.
SO whatever you plan to do with your lemons, just remember not to blame me the following morning.
♥Liz