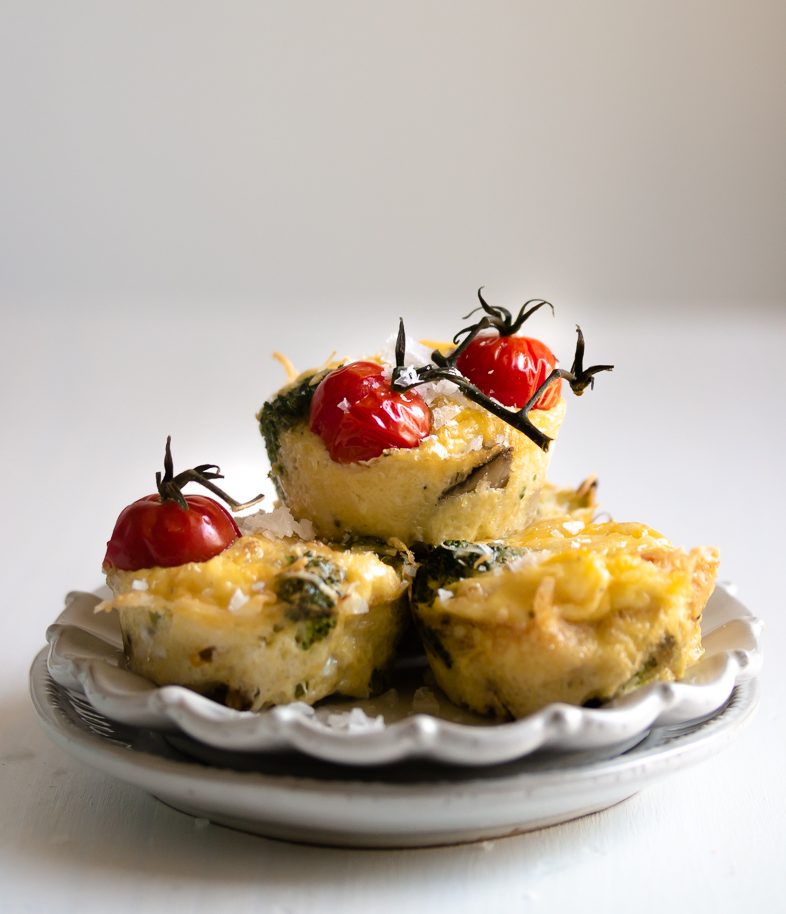 Baked Egg Cups
I'll admit, I had reservations about posting a recipe for baked egg cups since there are 1.5 million baked egg cup recipes on Pinterest. THEN I said to myself, "hey, there are no Inspector Gorgeous-flavored egg cups on Pinterest!". So long story short, I made baked egg cups!
Plus eggs are always a good idea.
Egg Cup Fillings & Toppings
This was maybe one of the hardest choices I've made in a while. Do I go with my signature flavor combo of Pesto and Feta? Do I go rogue and amp up the fall flavors? Do I just order Jimmy Johns because the pressure is too much???
Decisions.
So basically you could do anything, but these egg cups are loaded down with a sizable portion of roasted fall veggies (broccoli, butternut squash, mushrooms, shallots) and TONS of super sharp cheddar. Oh, and about a metric ton of my FAVORITE flaky salt. It's actually the only salt I use now because it's so freakin flaky and amazing.
The Picky Eater Bonus
I've also realized the hidden bonus in making your scrambled eggs in cup form: it's perfect for picky eaters and guests *cough* my niece, who you may be serving holiday brunch to. (#kids)
Basically, the picky eater can choose their fillings and you don't need to make two separate full-size quiches. Compromise is a beautiful, lifesaving thing.
By the way, I'm still craving that Mediterranean vibe so a full-sized Greek-inspired quiche is coming soon.
Sharp Cheddar, Broccoli & 🥘Butternut Squash Baked Egg Cups
Or any filling you want because #yolo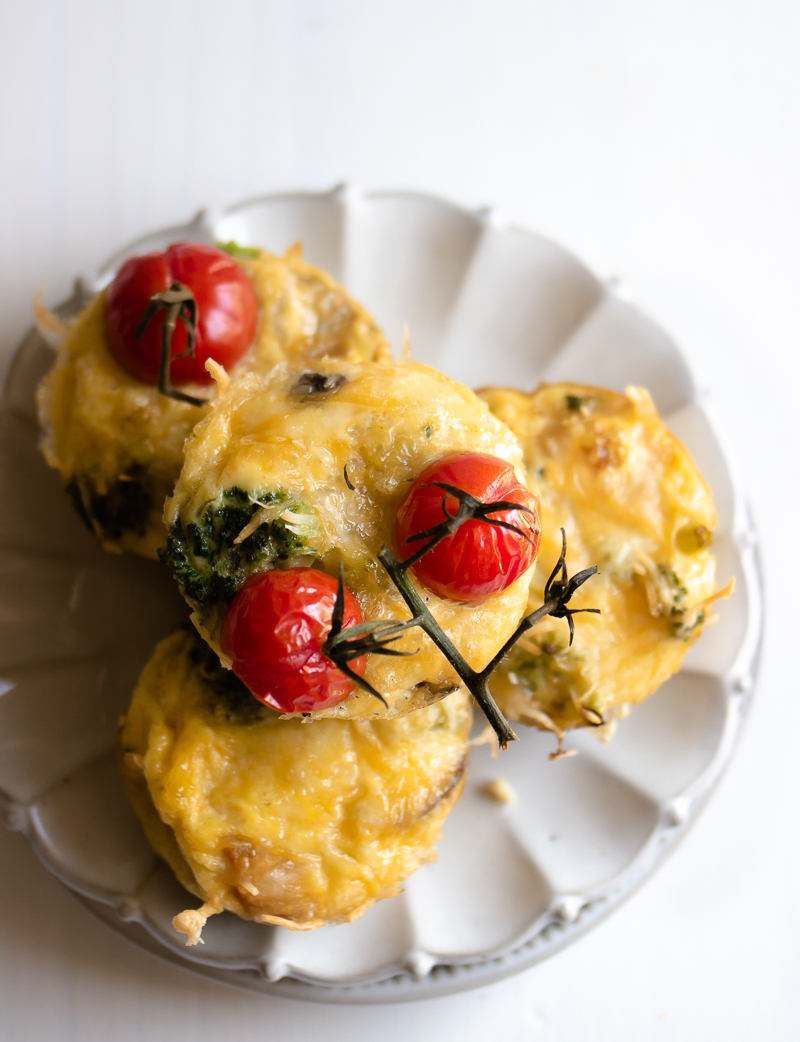 First of all, check out the sweet retro egg beater my sister got me!
It's super cool and very inefficient.
My niece's decision to do this recipe was based solely on her
getting to use the beater and who says bribes don't work?
While we were getting supplies, we both got overly attached to these cute tomatoes and decided they must be in our egg cups.
STEMS AND ALL.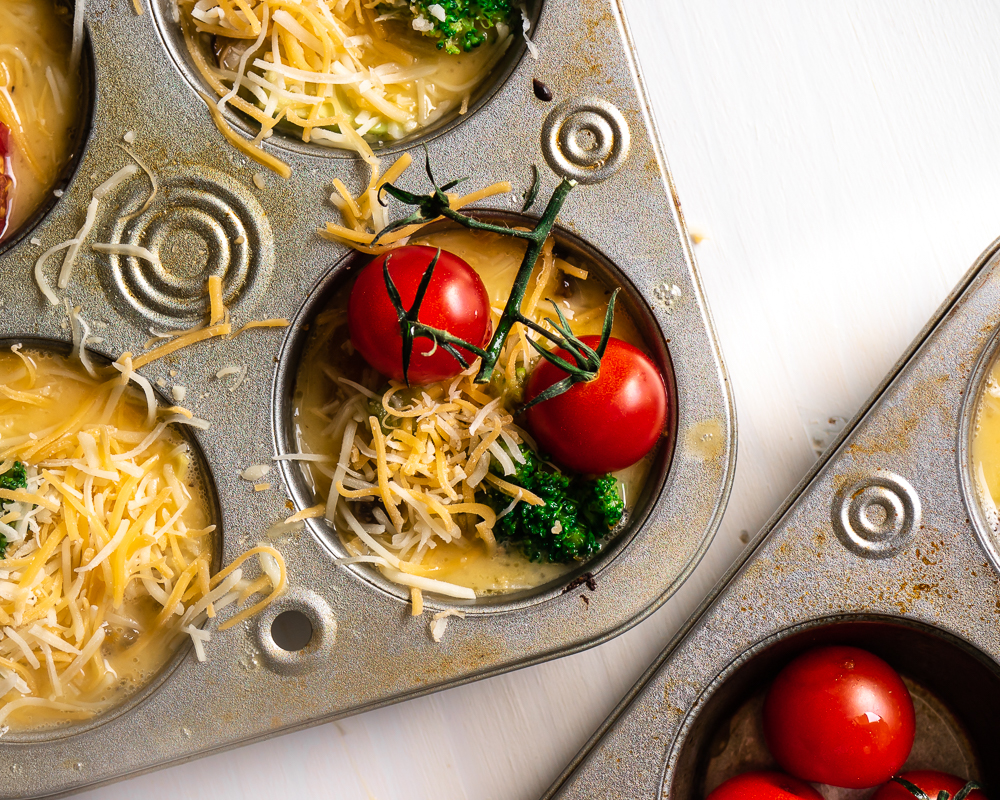 FUN FACT:
Though she LOVED those cute tomatoes, she refused to eat them cooked.
I'm learning so much about what foods are disgusting.
Basically, it's everything except cheese and cool whip.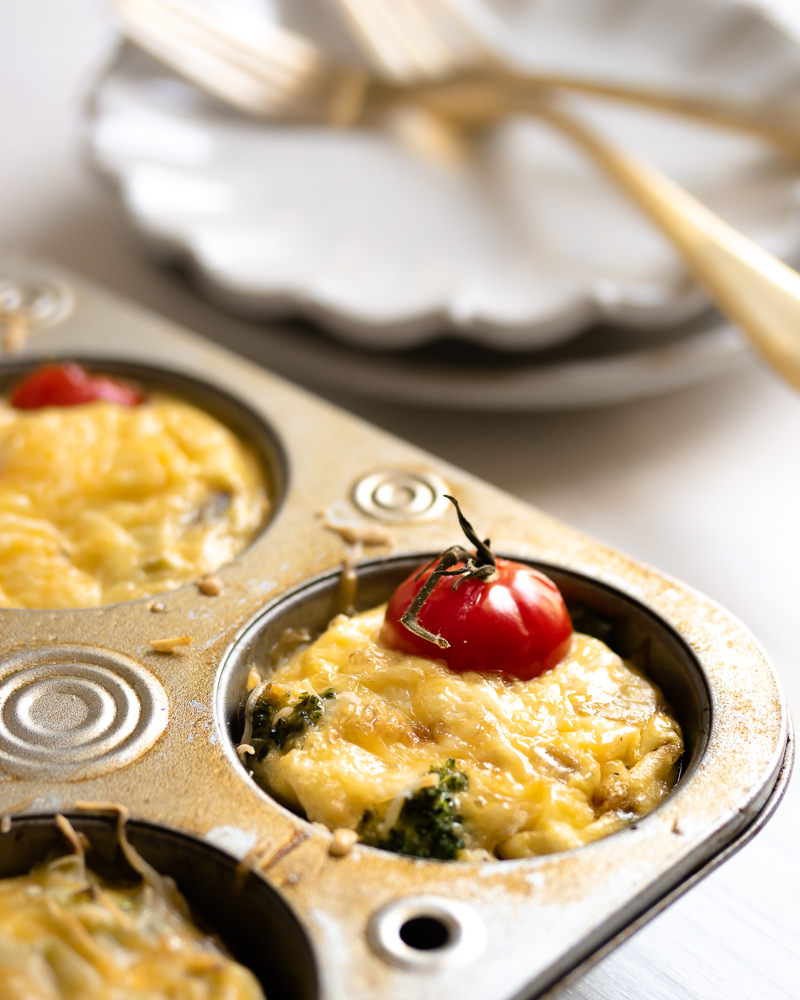 OHHHH! Here's the Falk Salt I was talking about before.
She also liked that too (shocker) and proceeded to sprinkle it on the
egg cups for what felt like an hour.
I can't lie, I salt just as hard.
Must be genetic.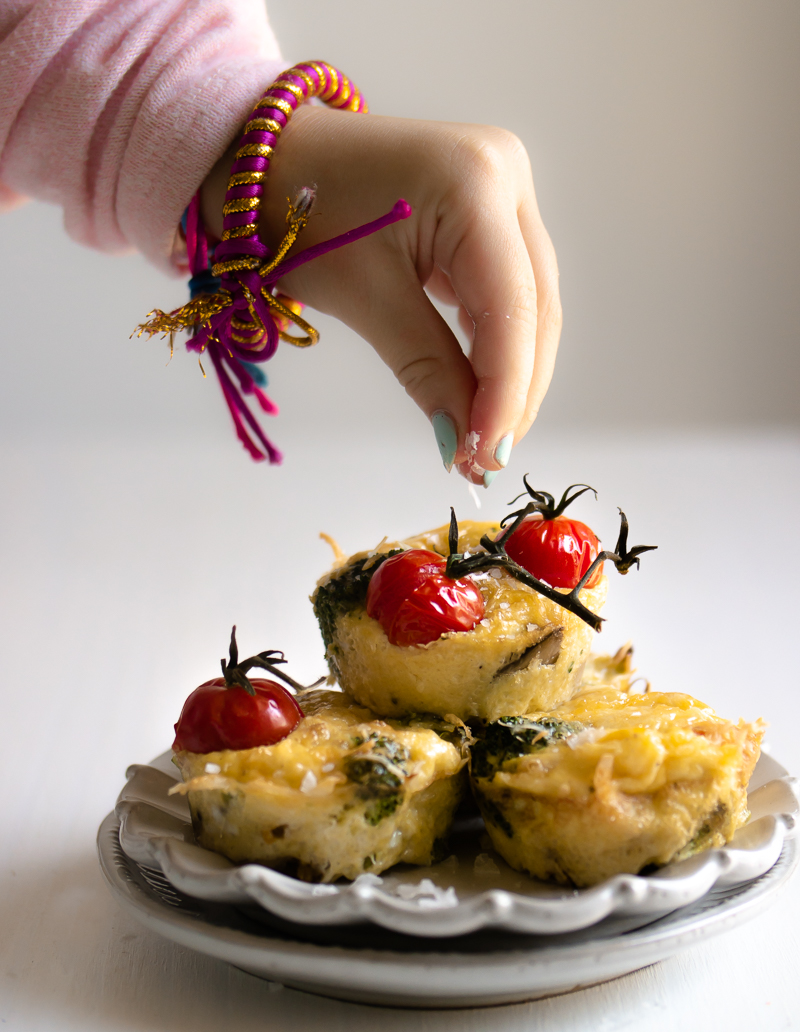 For the record, all of the bites taken were by me.
After an hour of cooking, she was ready for gummy bears instead.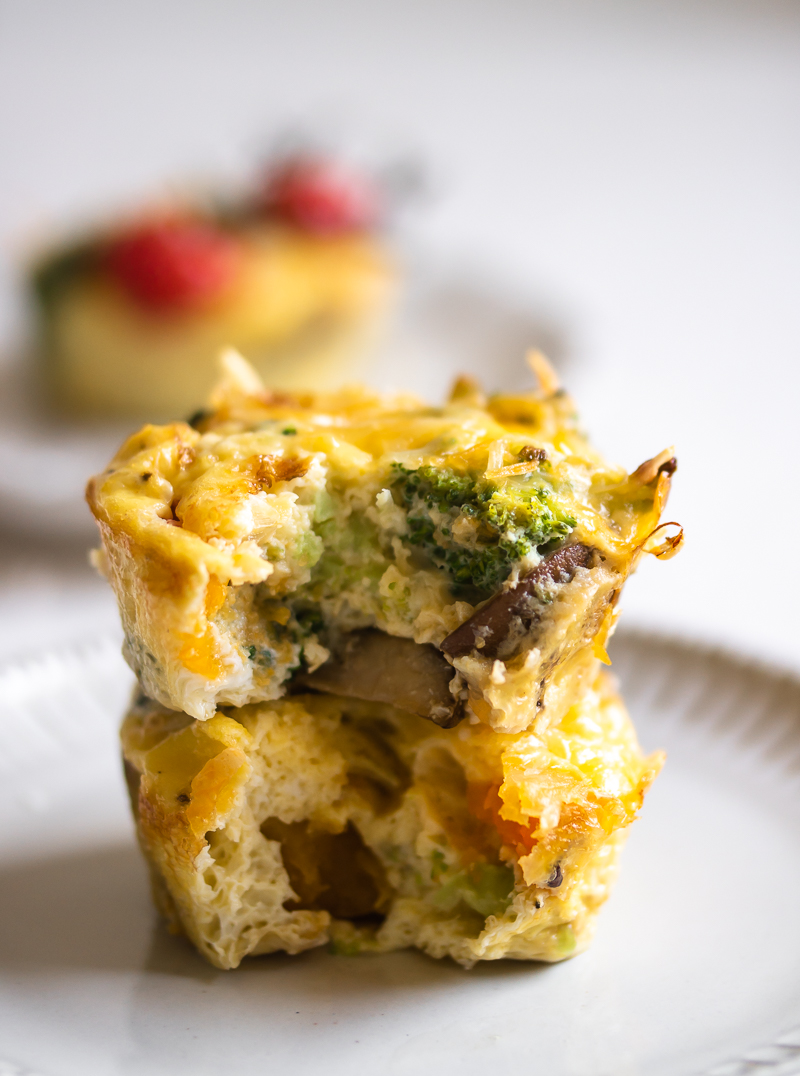 What's your favorite egg cup filling and how many of your family members would think it's disgusting?
Sharp Cheddar, Broccoli and Butternut Squash Baked Egg Cups
Baked Eggs that are perfect for holiday breakfasts! AND picky eaters who insist on customizing everything.
Ingredients
1 cup Butternut Squash, diced
1/2 cup Mushrooms, sliced
1 Shallot, chopped
2 cups Broccoli florets
1 tbsp Olive Oil
1 tsp Smoked Paprika
1/2 cup Sharp Cheddar + 10 tbsp (for topping)
6 Large Eggs
Optional Baby Tomatoes to top
Flake Salt to taste
Pepper to taste
Instructions
Heat oven to 400 and arrange chopped veggies on a baking sheet.
Drizzle with oil and sprinkle with smoked paprika. Bake for 15- 20 minutes or until tender.
While the vegetables are roasting, grease the wells of a muffin tin with non-stick spray. About 10 wells for this recipe.
Beat the eggs and 1/2 cup Sharp Cheddar until uniform.
Remove the roasted vegetables from oven and portion 1-2 tbsp into each well.
Pour in egg mixture, top with more cheese and bake for 15 minutes.
Serve with a respectable amount of salt and pepper.
Nutrition Information
Amount Per Serving
Calories

84
Total Fat

6g
Carbohydrates

3g
Net Carbohydrates

2g
Fiber

1g
Protein

5g