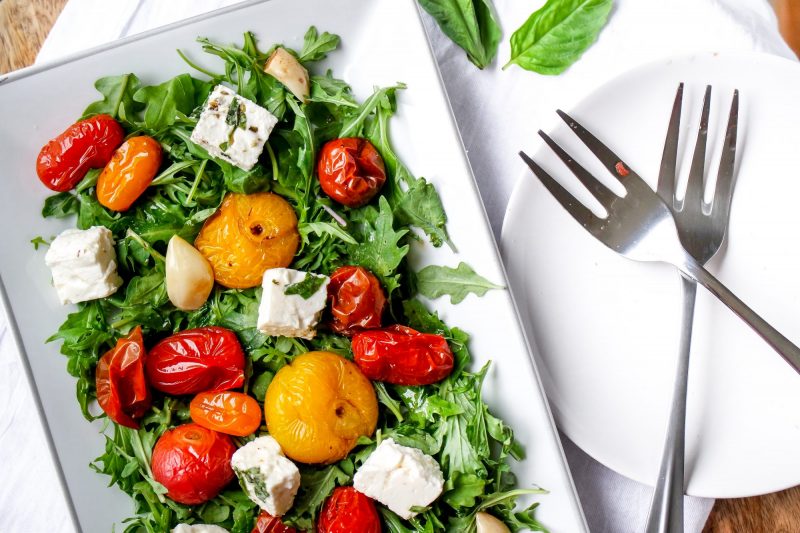 Welp, the search is over; I met a man this week.
A lovely, beautifully articulate man dressed in scholar brown and plaid and he touched me…right in the soul.
Well, okay, I didn't technically "meet" him, he was a speaker at our staff meeting this quarter, but we connected. Not a connection in the traditional sense since technically we never actually spoke…or made eye contact, but it was there. It was palpable. A distinct cosmic connection, that I can assure you.
Dr. Dave, if you are reading I'd like to say thank you. I now understand why I'm a better social media friend than an actual live person. My (lack of) Communication skills.
To Thine Own Self Be True-ish
I'm not branding myself as a non-communicator. I communicate when it's convenient and/or when I'm working. I also communicate with my lady gang because those gals are my world. What I am saying is that every trait Dr. Dave described as characteristically "good" in listener terms, I lack. Mainly because I can't remember any of them which is likely a good indicator.
Oh, and when he spoke on the topic of relationships? Goodness. Golly. Gracious. I'm bad at those, too.
∗Instead of G words pictures those as four-letter words. Mom is reading.∗
So I've made a vow to myself (and silently to Dr. Dave) that I will apply myself in the art of listening and will try to remember things like people's birthdays and names!
If only people were recipes and communication was dinner. This salad, for instance, could keep my attention all night. Maybe seconds for lunch the following day if we really hit it off.
Roasted Tomato & Herbed Feta Salad
Relationship Salad, Step 1:
Roast these
Step 2:
Season this.
Step 3:
Prepare those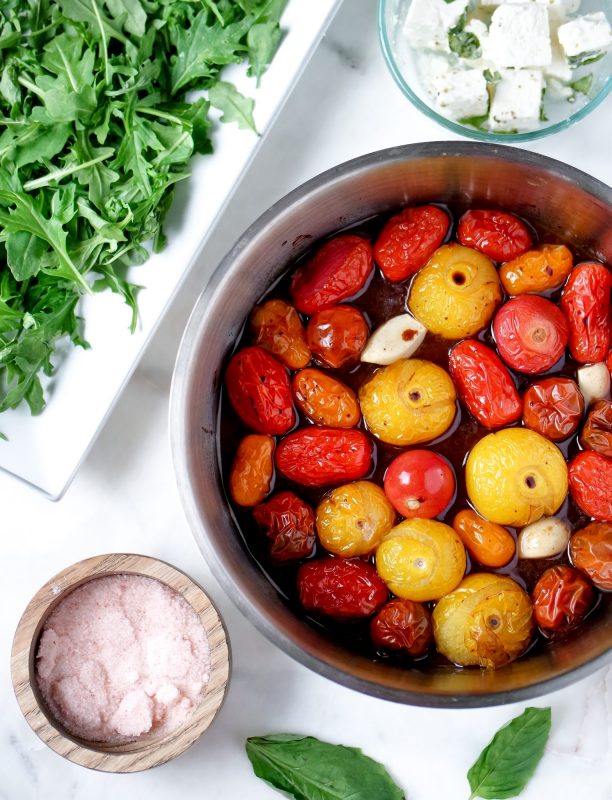 Step 4:
Top that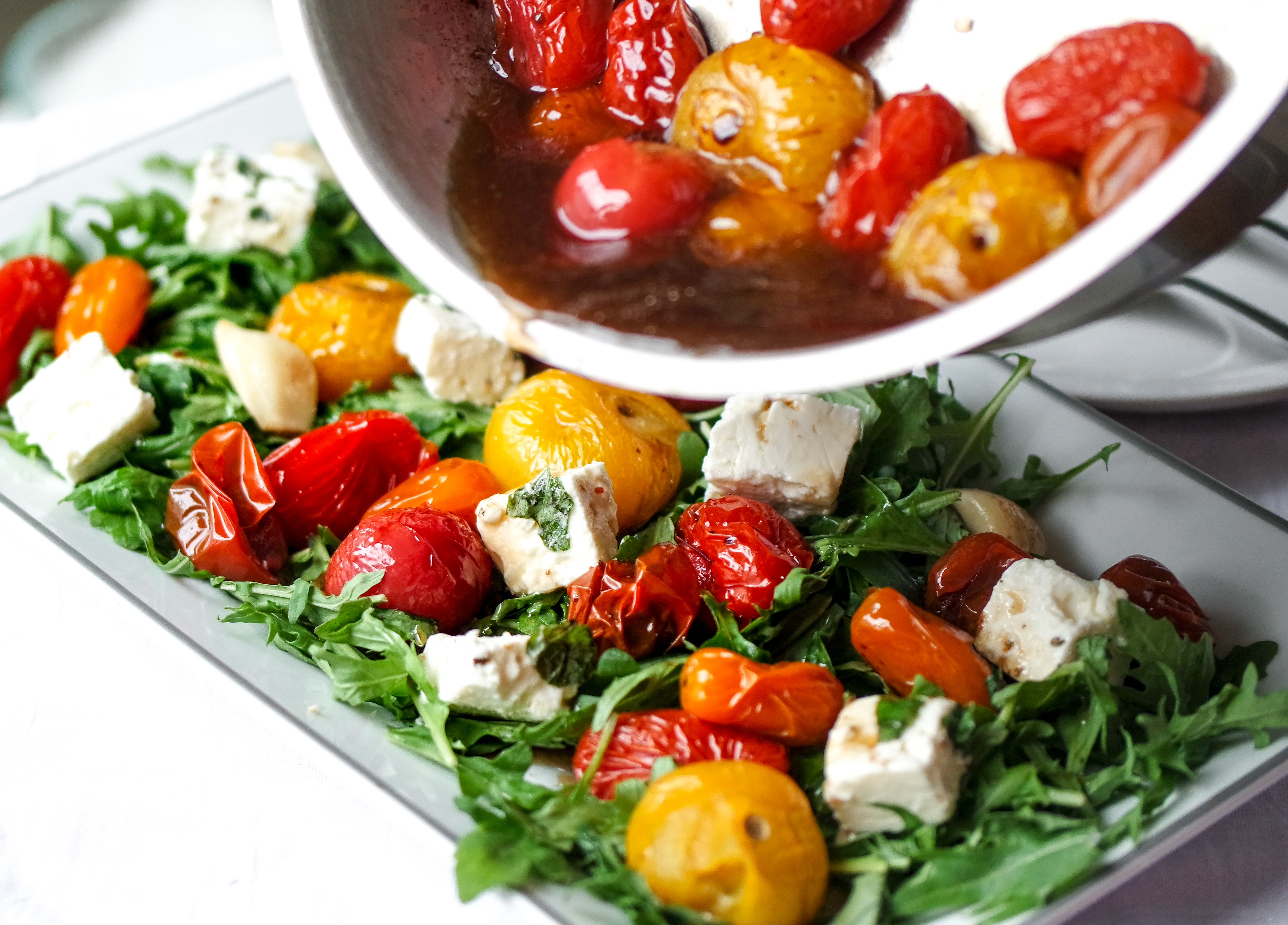 Mmmmm. Tastes like hot, healthy communication.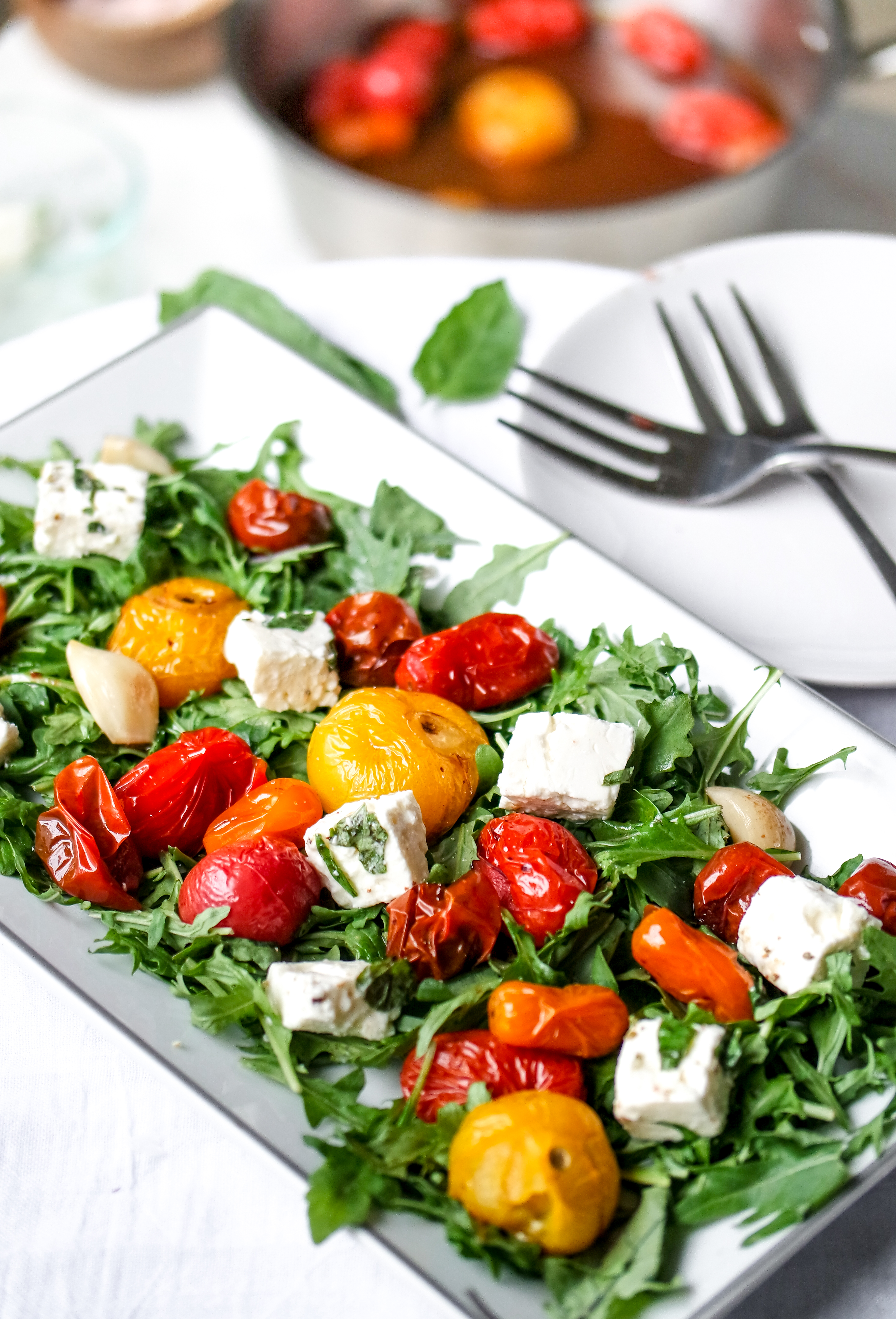 Instagram this so everyone can share in the love.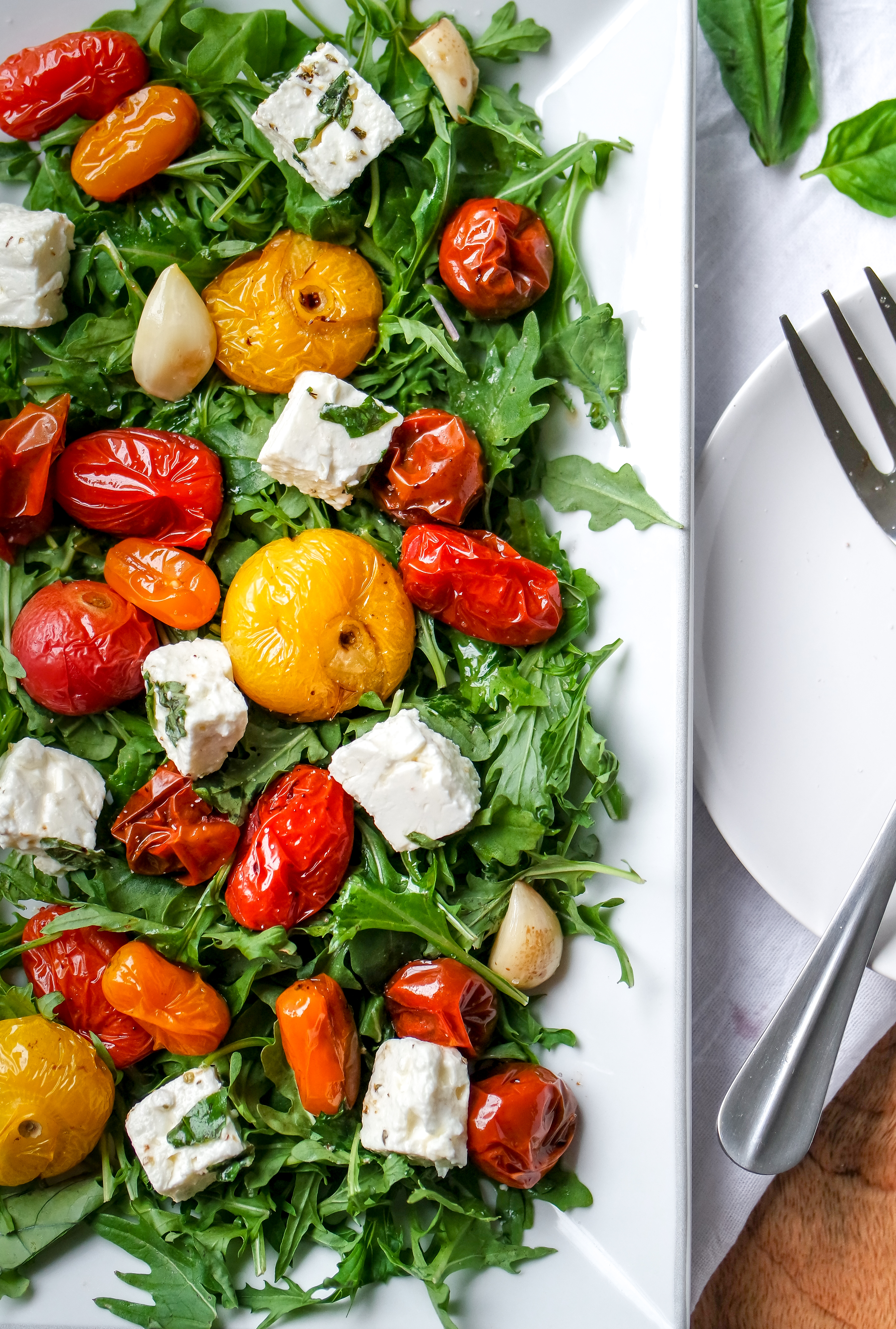 Step 5:
Dish it out to three other people. Errr, just you maybe? See! I'm no good at relationships.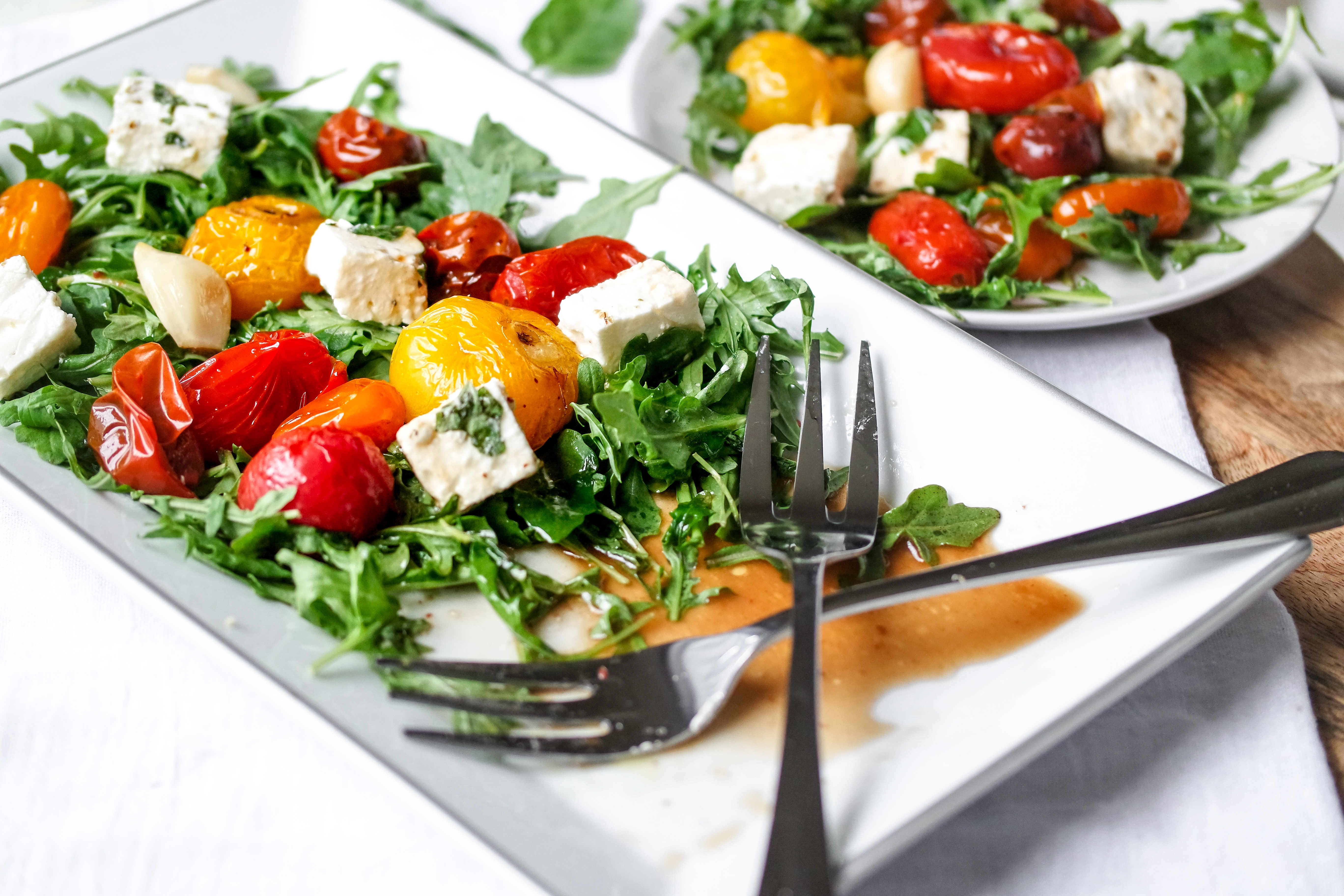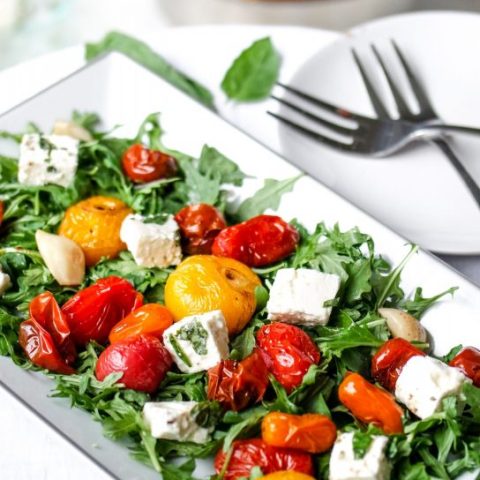 Roasted Tomato & Herbed Feta Salad
Ingredients
3 c. Assorted Small Tomatoes
4 c. Baby Arugula & Baby Kale (or similar greens blend)
3 cloves Garlic, peeled
1/2 tsp Oregano, dried
6-8 Leaves of Basil, fresh
4 oz Feta, cubed
2 tbsp Avocado Oil (or Olive Oil if that's what you have on hand)
1 tbsp Balsamic Vinegar
Instructions
Preheat oven to 425°. Place tomatoes and peeled garlic in an oven-safe skillet or roasting pan and drizzle with oil. Roast for 20 minutes² or until they start to wrinkle and brown.
WHILE the toms are roasting, cube the feta and toss in your oregano and 2 chopped basil leaves. Cover and refrigerate until ready to serve.
Once the toms are nearly done (20 min), drizzle with Balsamic Vinegar and return to the oven for 5 minutes.
Place warm tomatoes and herbed feta over a bed of arugula or greens of your choice. Pour some of the juices from your roasting pan over the salad to dress. Tear the remaining basil leaves and garnish. Serve warm.
¹ I bought an assortment pack but you could purchase them separately and combine in any fashion you prefer. Also, depending on what you roast them in you may use more or less. I filled my large skillet and ate the leftover toms raw like an animal.
² Depending on your oven, these babies could be ready in 15 minutes. Mine actually took 25 so check them often!