The planning and execution of this recipe took the better part of an evening. The naming and title-making of this blog post has taken DAYS. In all honesty, I had this whole post pretty much wrapped up weeks ago and had only paused on publishing it because I couldn't think of a snappy title.
∗Enter stage left: friend helpers/title writing think-tankers∗
No matter what is going on in life, no matter the personal struggles or the number of nonsensical fiery hoops that need jumping through (some refer to this as being at work) my girl crew is there to help me figure out what crude and strongly suggestive blog title will be hilarious while not offending my dear mother.
A truly delicate balance.
So this week I turned to the lady gang pleading for their best blog title suggestions but we collectively failed. Honestly, what we came up with was a little unsettling which makes me wonder about our sanity. Let me give you a little peek into the process.
The recipe is a delicious hunk or ball of feta cheese, coated in an egg cauliflower mixture and pan fried to perfection. Low Carb, Gluten Free, heavy in the cheese department. Here's what we spitballed yesterday:
Great Balls of Cheese (mine, lame I know)
Big Balls
Grab Your Cheesy Balls
That's a Gouda Ball – though the cheese is feta. I guess we went rogue on this.
Cauli-feta Your Balls…nuts…Jez's voice trails off into the distance…
Ain't No Caulla Back Girl (Nice one, Heather)
Then things got super weird and everyone gave up, hence the weird title and corresponding graphic below that is a completely different title than the one above. I'll probably change it again by the time I get down to the recipe.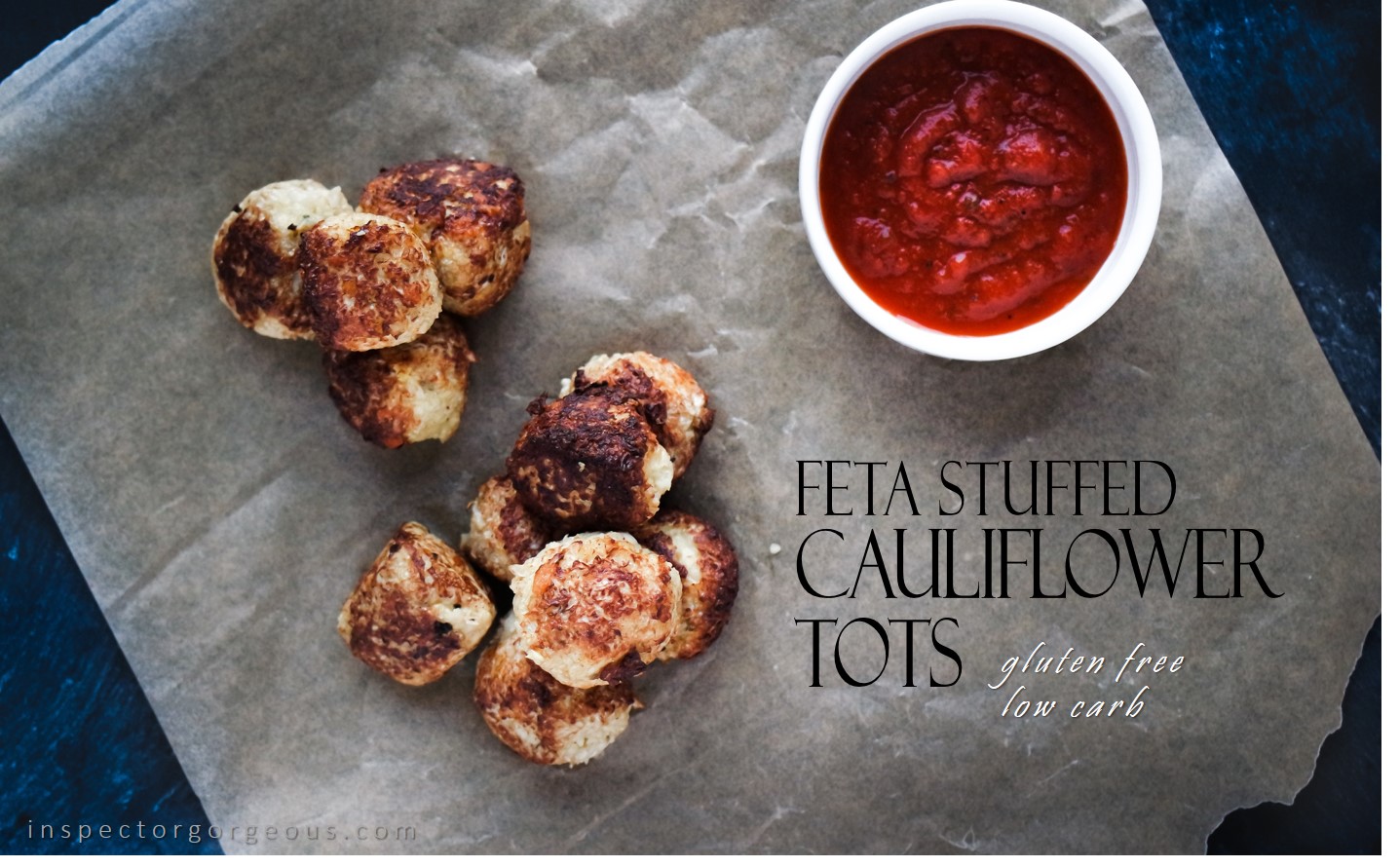 What's in a name, right?
You know it's tasty fried cheese balls. I know it's tasty fried cheese balls. Let's leave well enough alone.
And also, cauliflower. Riced.
One of the best clearance purchases I've ever made was this silicone steamer case. I've made some killer cheesy veggies in this bad boy.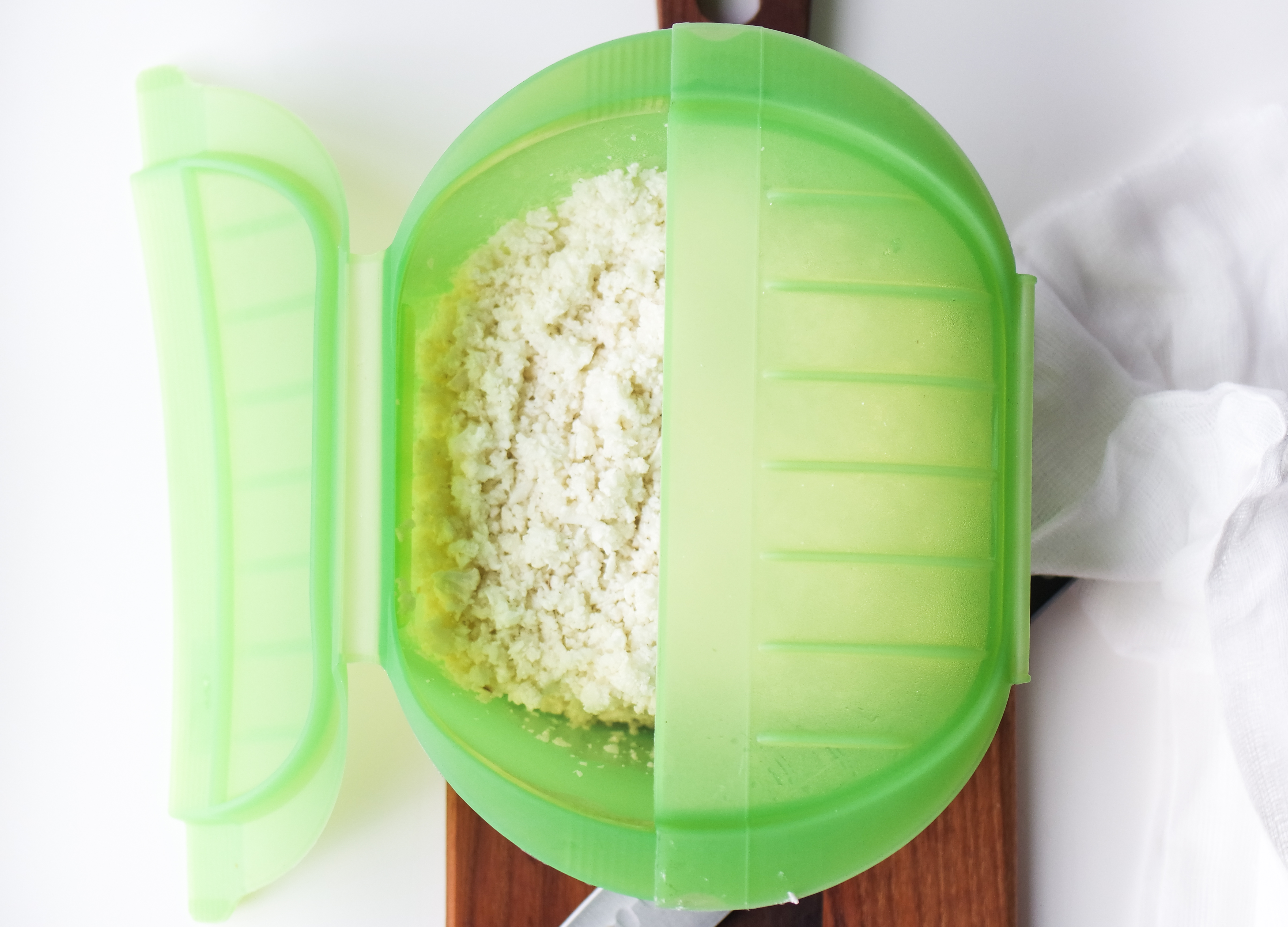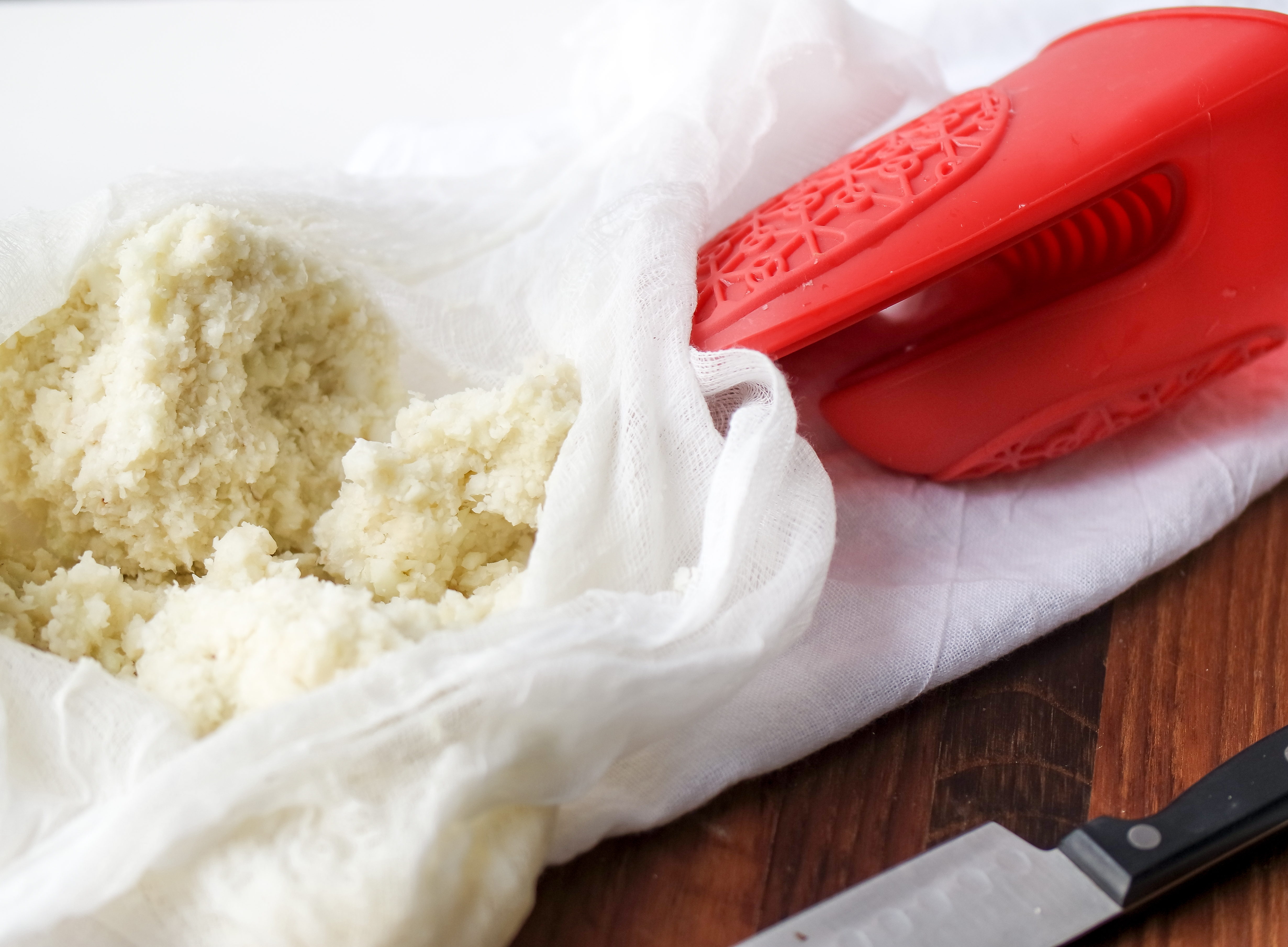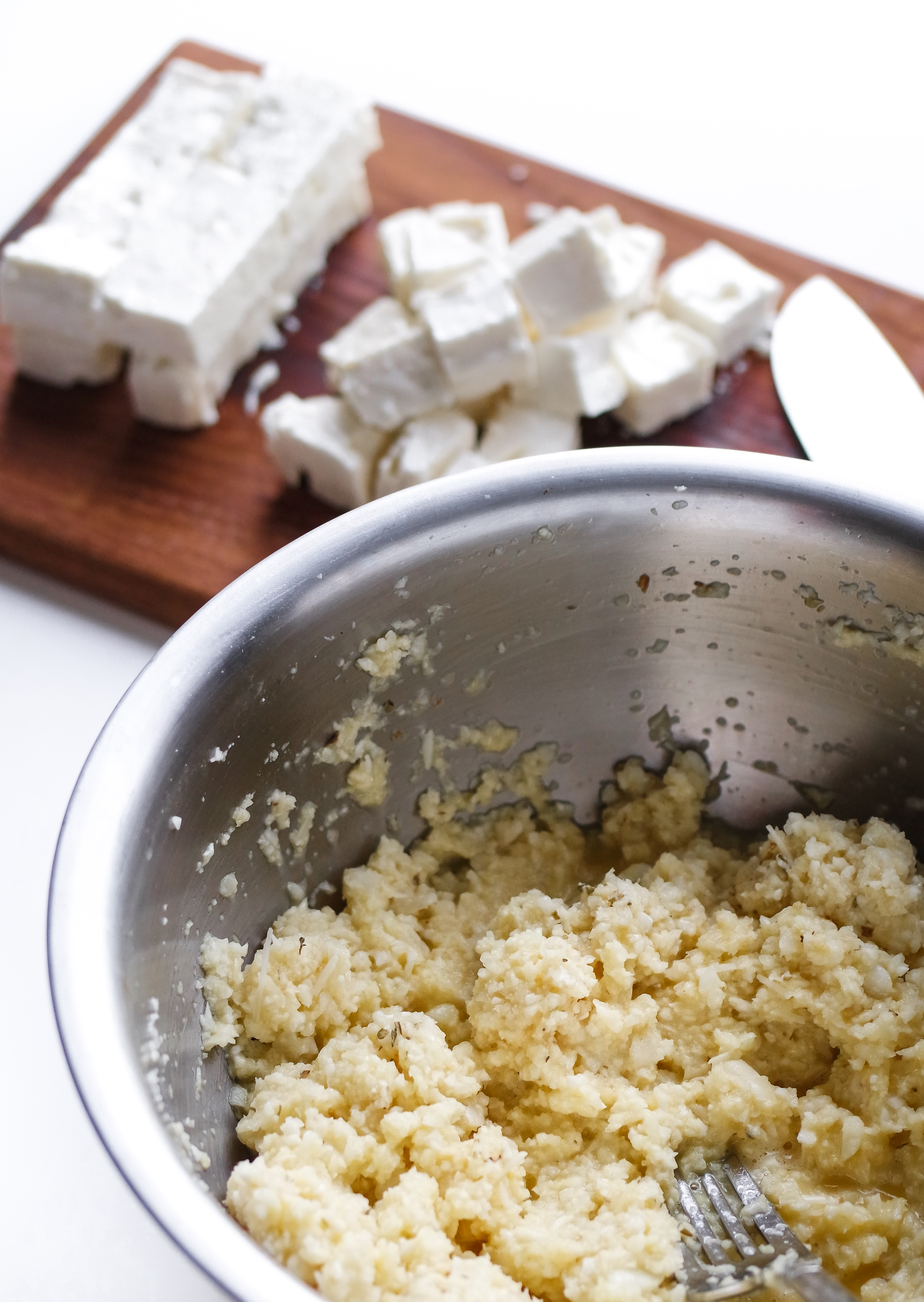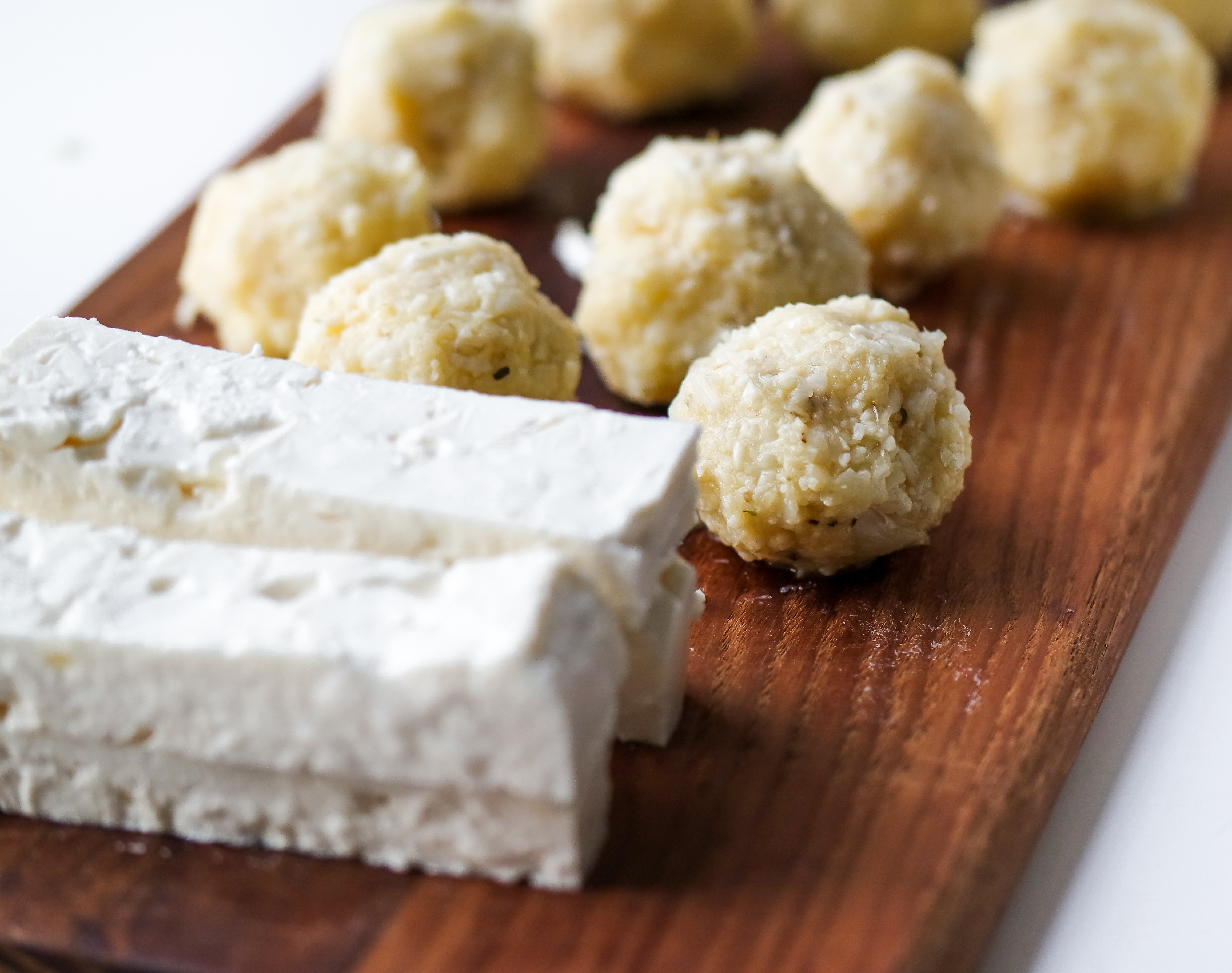 Pan fry baby, fry…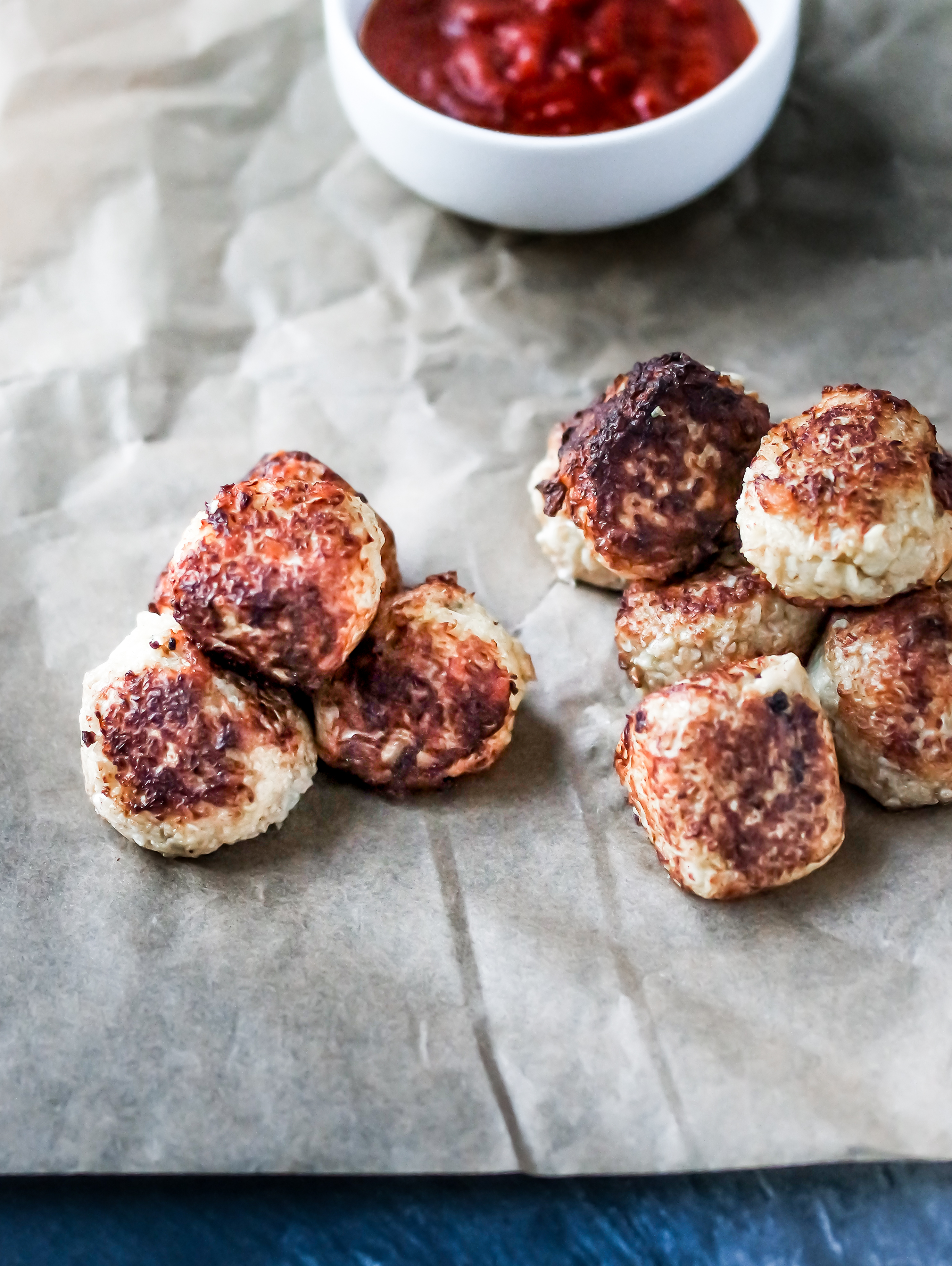 It's weird how these look like gross little meat hunks but taste like deliciously cheesy cheese hunks.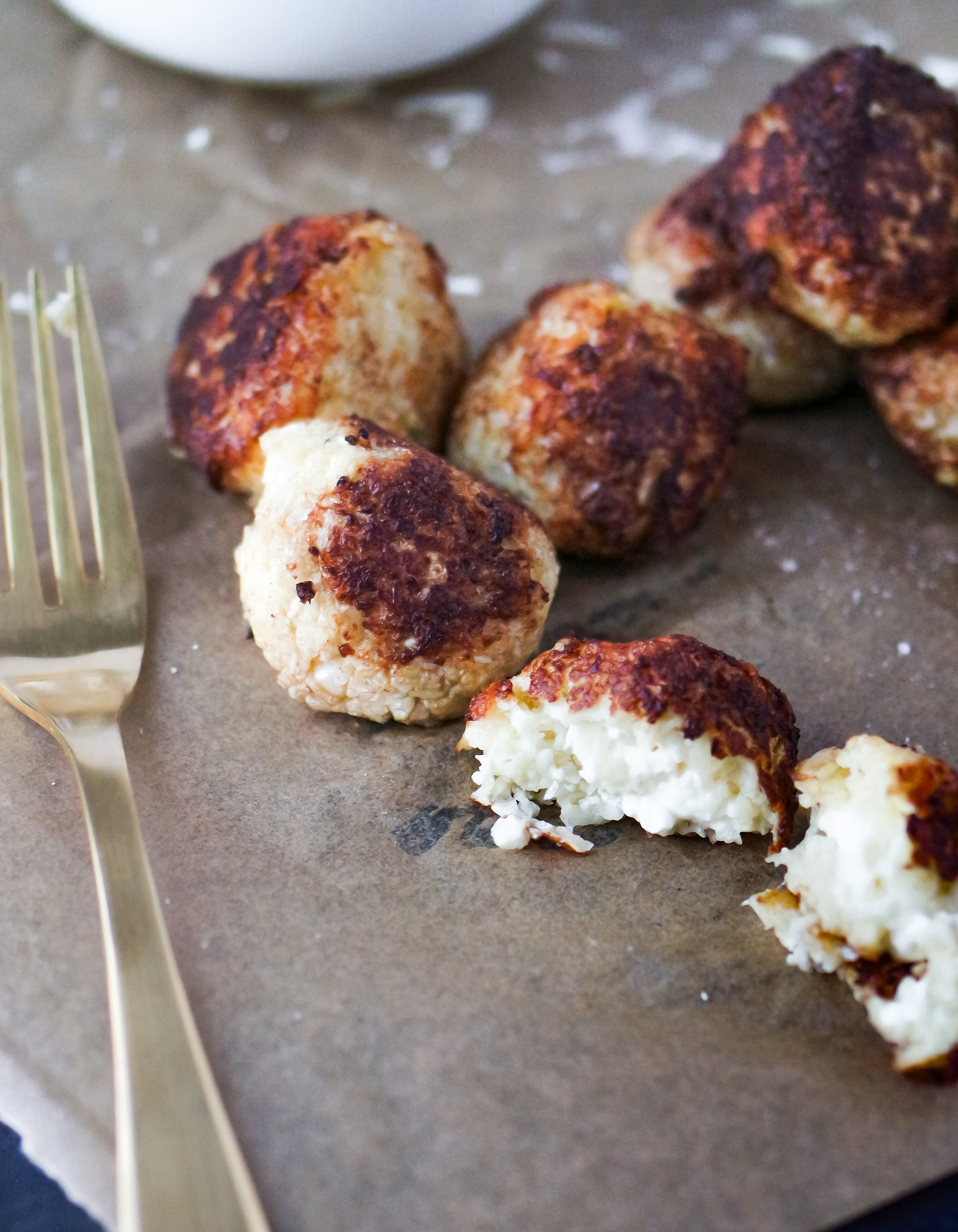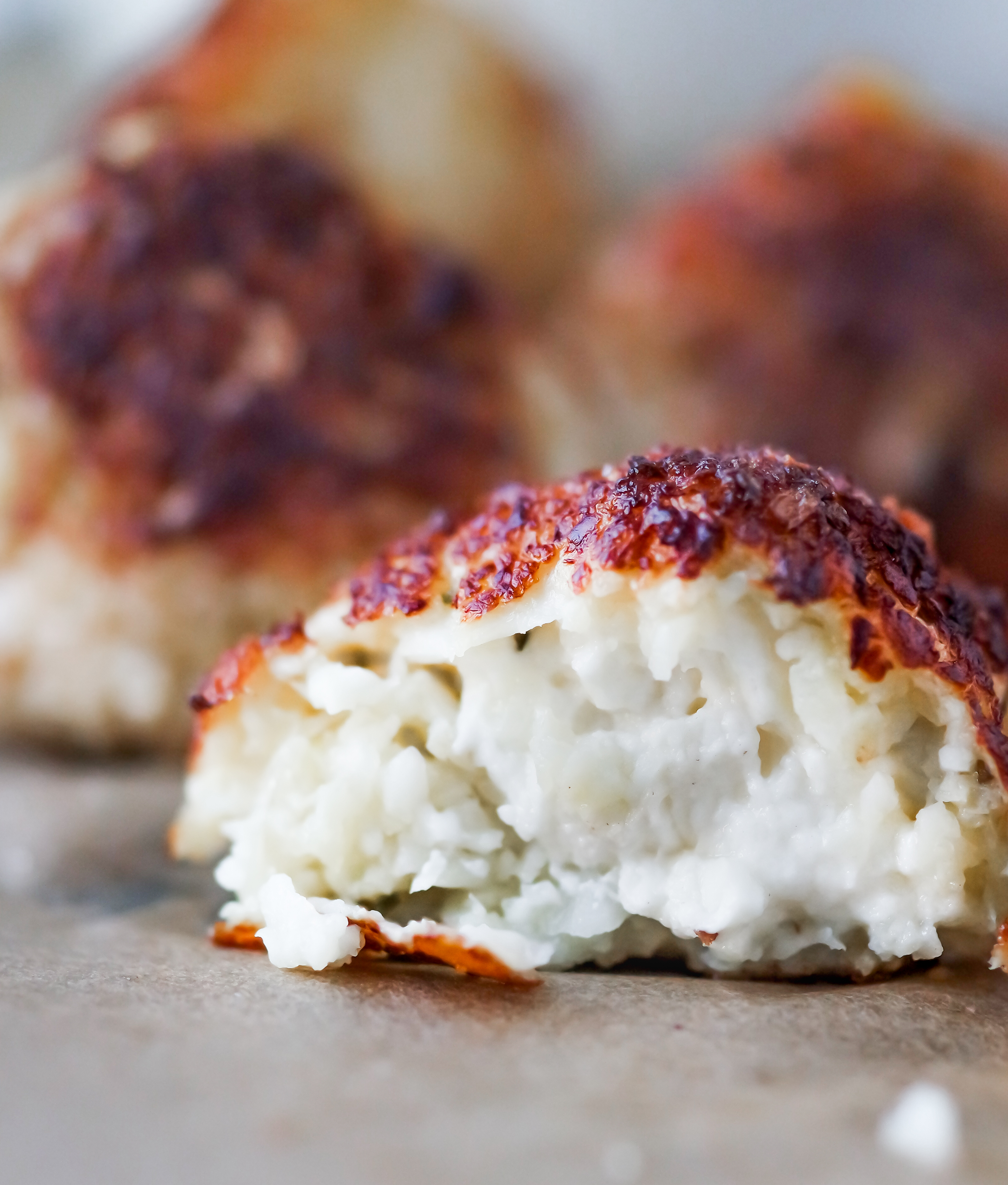 Cauliflower Crusted Feta Bites
Ingredients
1/2 head Cauliflower, riced
1/2 c. Parmesan Cheese
2 Eggs
2 tbsp Italian Seasoning
2 Pinches Sea Salt
1 8oz Package Feta, cut into 1 inch cubes
Cheesecloth or a dish towel for straining the cauliflower rice
Instructions
Prepare a large skillet with non-stick cooking spray
Rice cauliflower and place it in a microwave-safe bowl or microwaveable steamer case (shown in the pics above). Cook for 2 minutes and let cool.
Place the cauliflower in the cloth and squeeze out all of the water. In a large mixing bowl, combine all ingredients and mix well.
Coat your feta cubes in the cauliflower mixture, squeezing it gently in your hands to form balls. This also removes any leftover moisture. Cook the balls on the prepared skillet on medium heat, turning frequently. Serve hot and with loads of marinara sauce.
♥ Liz
¹ To "rice" cauliflower, place washed floret in a food processor and pulse until you have a coarse, rice like products.
² You can substitute Italian Seasoning by combining dried Oregano, Garlic, Thyme, Basil, Rosemary, and Sage. Or you can follow this cool chick's recipe.
³ Sorry but I don't measure salt. I just pinch it out until it feels right.