Call me crazy, but embracing the new (old) 90's grungy trends has replaced my sweet little attitude with one that is significantly more bitchy. I know! Scary. Could it be the leather? The choker?  Maybe the disdain for sweater weather which has me packing up my crop tops and short skirts?
Probably a healthy mixture of all three. Hopefully it will pass.
I've also been reading Luckiest Girl Alive by Jessica Knoll which could also be fueling the fire. If you haven't read it and you are a fan of exceptional writing I highly recommend it. It's a little Gone Girl esq but with a unique voice.
Sass vibes aside, I'm happy to trade in my "kiss me" necklace and white shorts for RBF, leather everything, and chokers galore. It's twelve-year-old me all over again and I'm enjoying it while it lasts. Once the Christmas tree goes up I'll be back to Cheery Miss Grinsalot but until then, broody.
Fall Stuff
Oh, lookie here. I found a way to weasel a crop top and skirt into my fall repertoire. Shocking.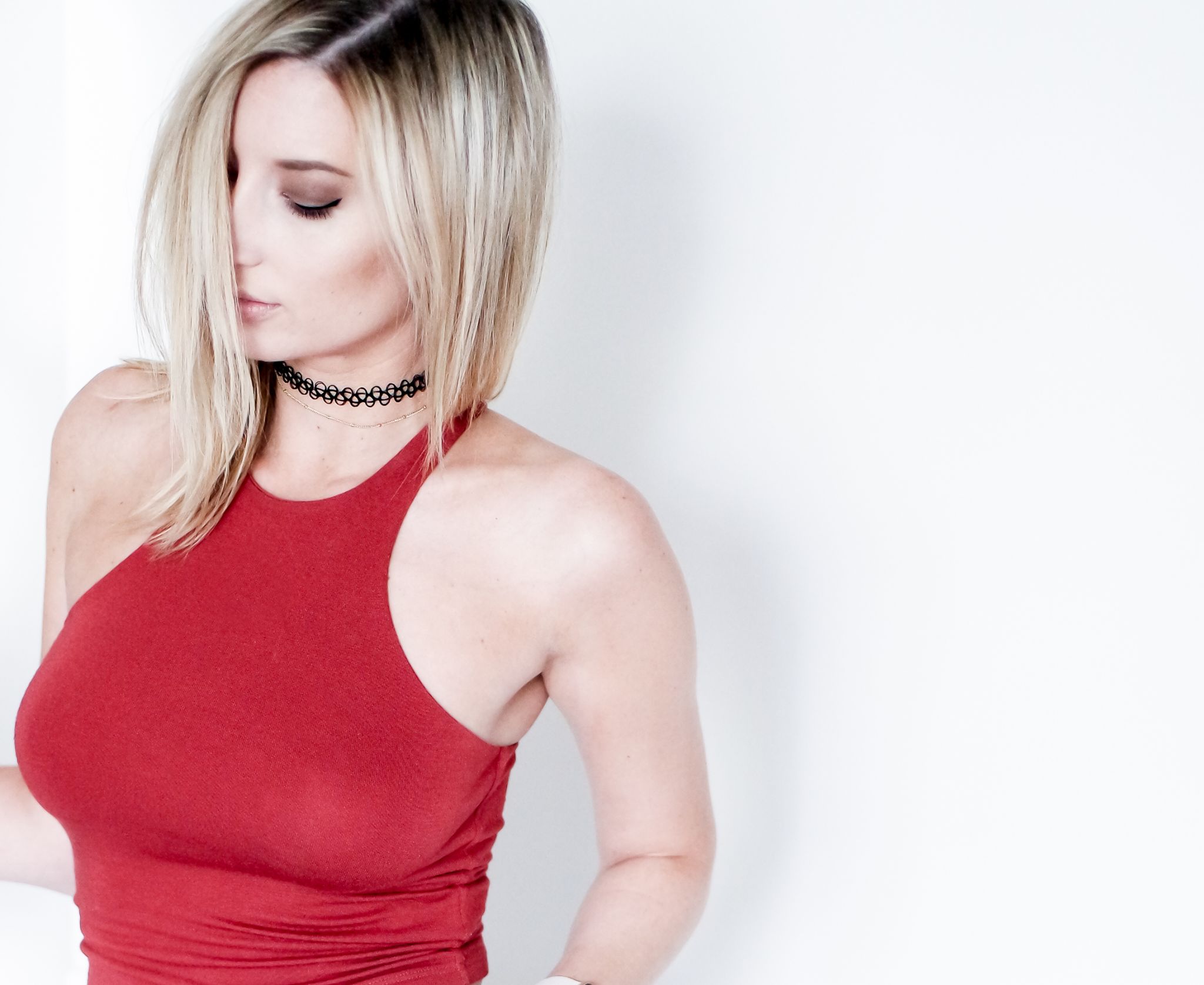 Moody. Broody. Fuzzy because it is way more 90's that way.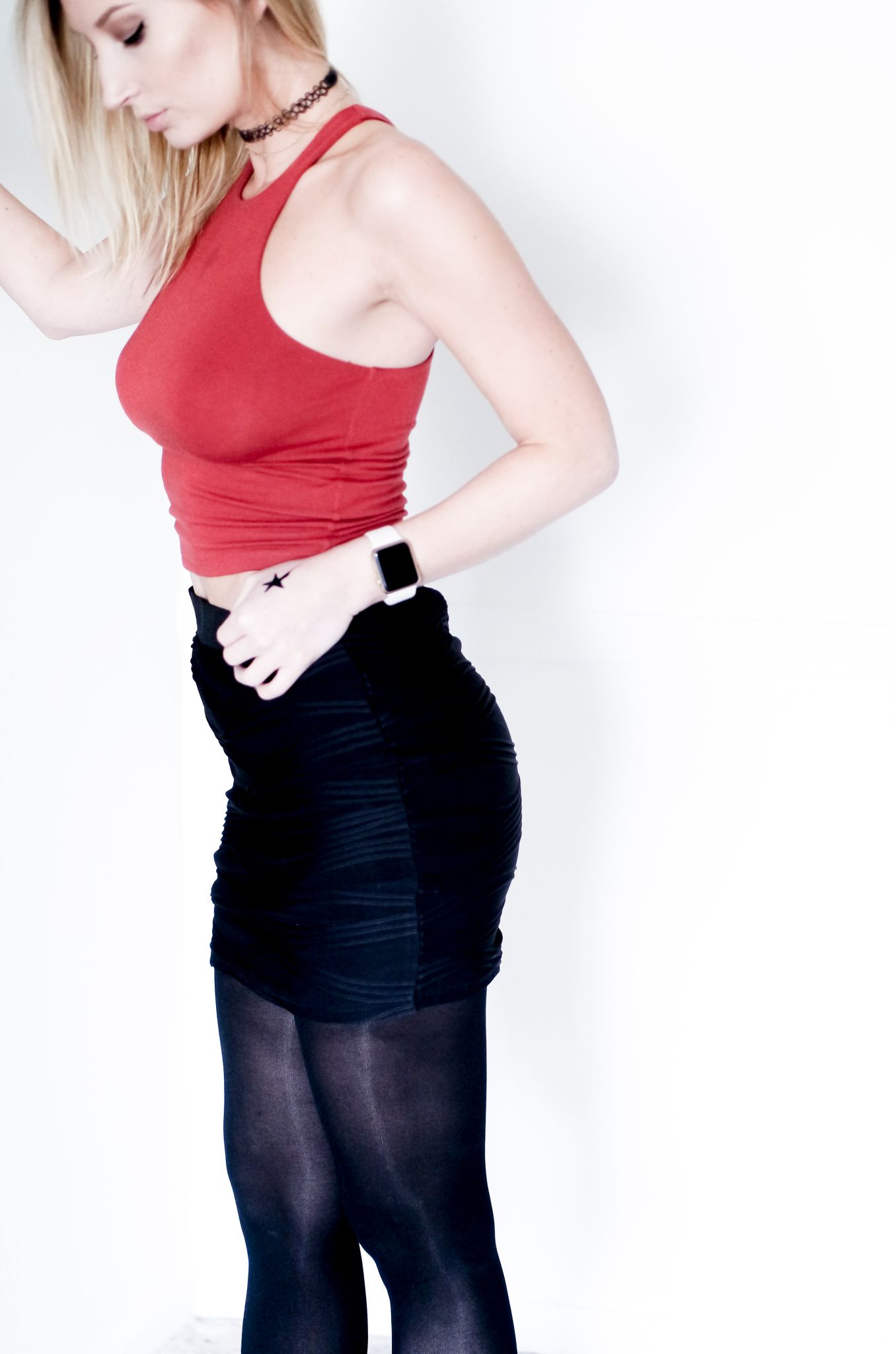 I finally ventured outside of the confines of my tiny apartment and I found a brick wall! Also, the entire neighborhood thinks I'm nuts.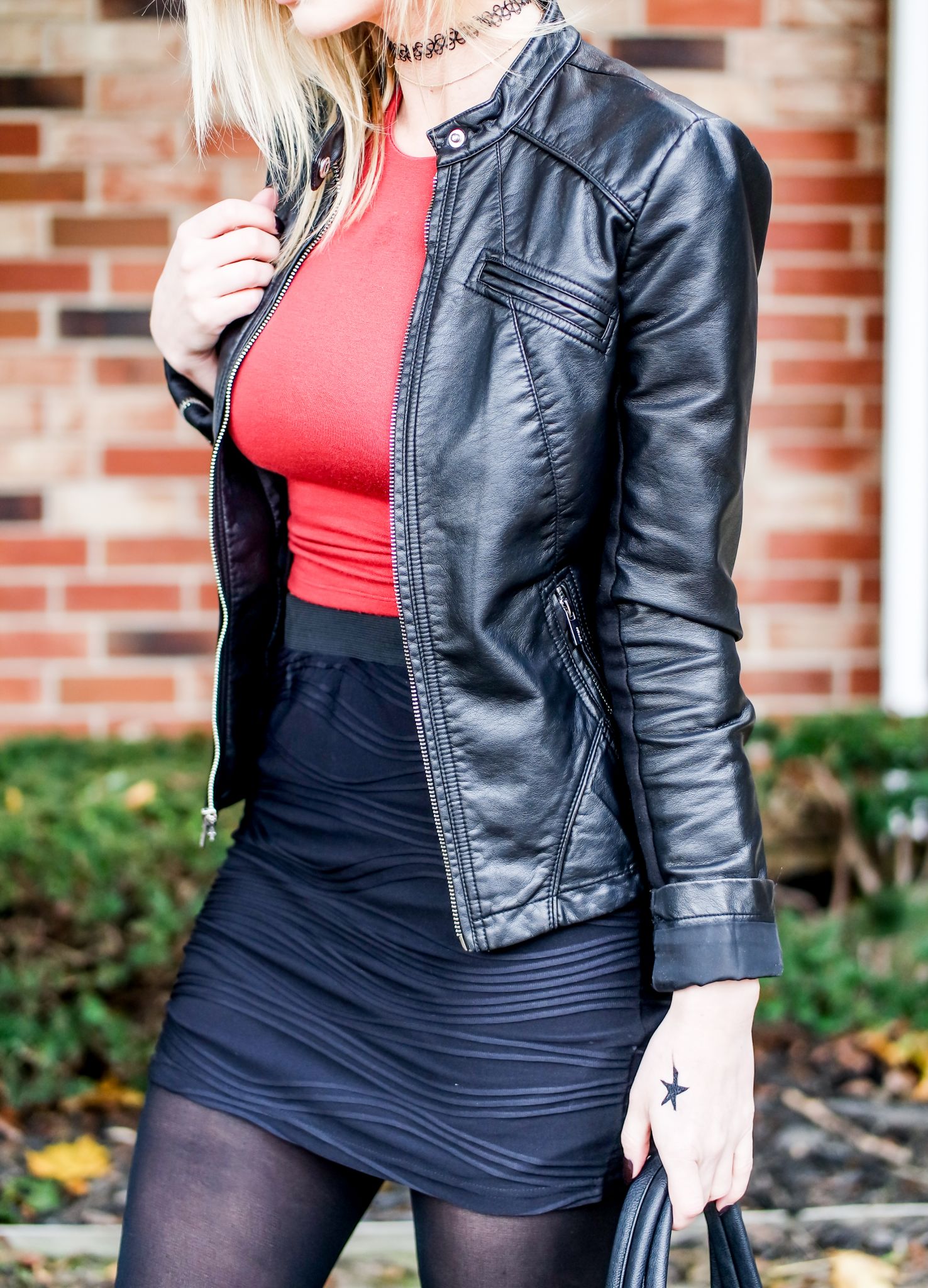 Usually I wear my leather zipped up to the throat but to really flash this choker, I had to resist.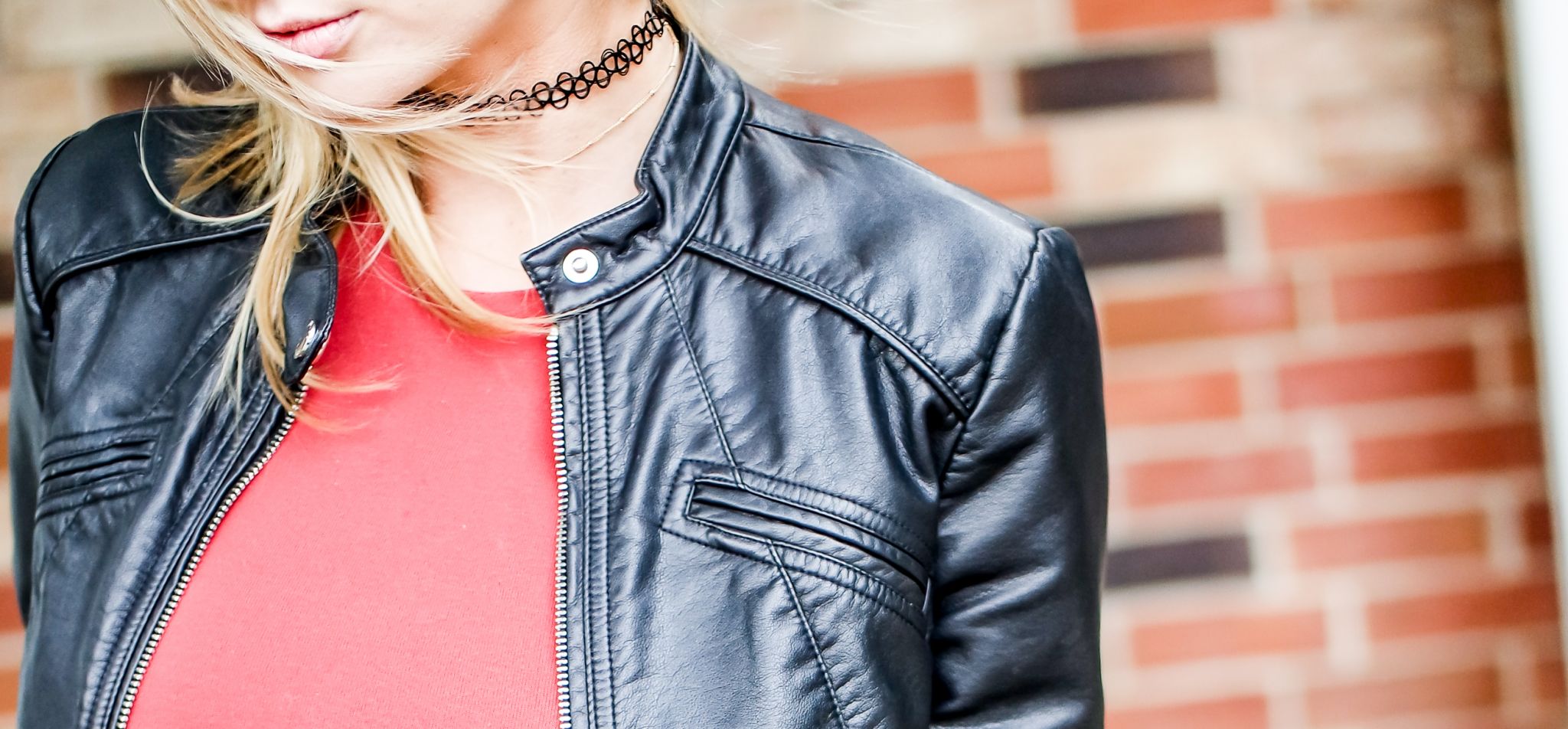 Unfortunately this came at a price as it was 45° and I could have used the insulation.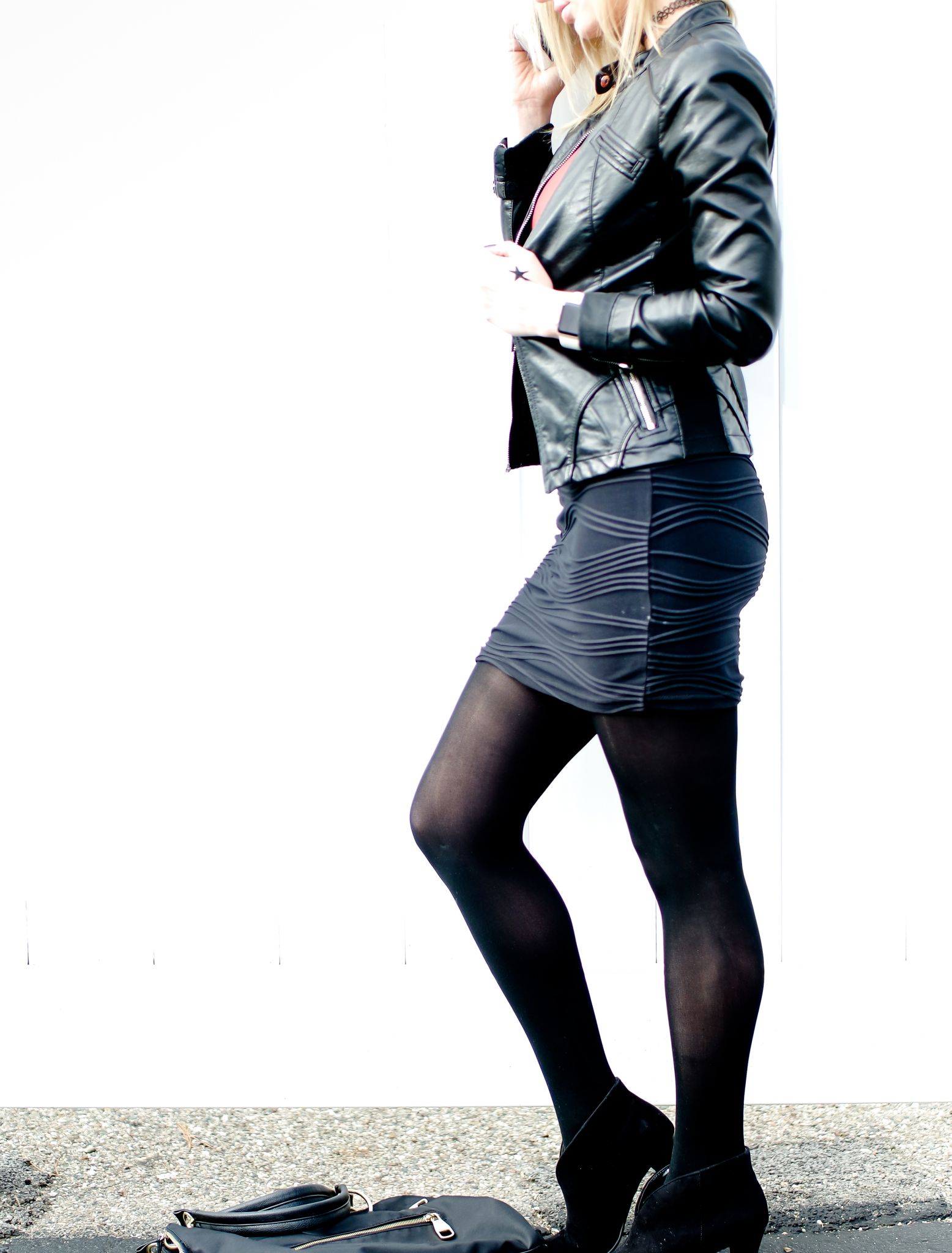 Outfit Details
Skirt: NF clue where I bought this 10 years ago. Sorry
Jacket & Racerback Tank: Express.com
Shoes: Target
Choker: Just walk into any store that sells casual jewelry and you'll see 8 million options.
What are your faves to bust out when the temp drops below 60?
♥Liz