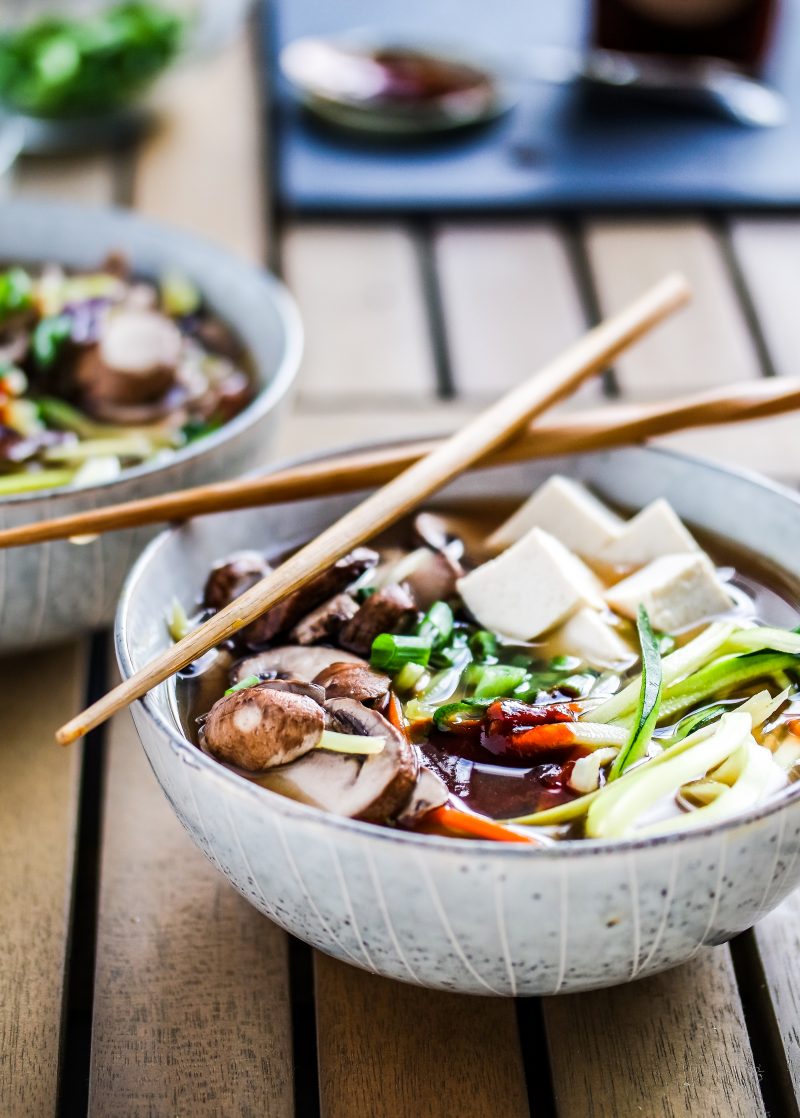 If you are reading this on October 31st then today is Halloween. Obvious, I know, but happy Halloween. There's a 99% chance I'm dressed up as a funky animal (party animal?) that is both work appropriate and house broken. I can't be certain as it's 8:57 pm on Halloween eve and I'm still trying to get my life together before the Mondays commence. At the rate I'm going (or not going) it may be a miracle if I make it to the office at all.
What I DID accomplish today was a boatload of senior pics, some gratuitous photography for a fella in need, and the third attempt at this non-ramen ramen recipe that continues to knock my socks right the funk off.
Ramen: it's sweeping the nation. Dare I say it's almost bigger than Nutella now? I've been told by some of my closest confidants that you can get ramen on every street in Chicago. It's that special. Here's my issue–ramen is gluteny. I, am not. Herein lies the problem. I need to be in on the trends. Elbows deep in all things hot in the food blog world.
So deep.
I refuse to miss out on all the glorious bounties life has to offer just because I'm a gluten-free vegetarian pain in the ass. Luckily I can make almost any recipe fit into my jerk lifestyle and thanks to my lovely friend The Lazy Keto and her miracle Srirachoy® Sauce, I have achieved the most ahhhh yeahhhh inducing spicy sweet ramen there ever has been. If you don't know Lezlee (TLK) and her Srirachoy® Sauce creation, you're in for a treat. It's the tops.
Let's talk rah, man.
Spicy Srirachoy Ramen-Style Zoodles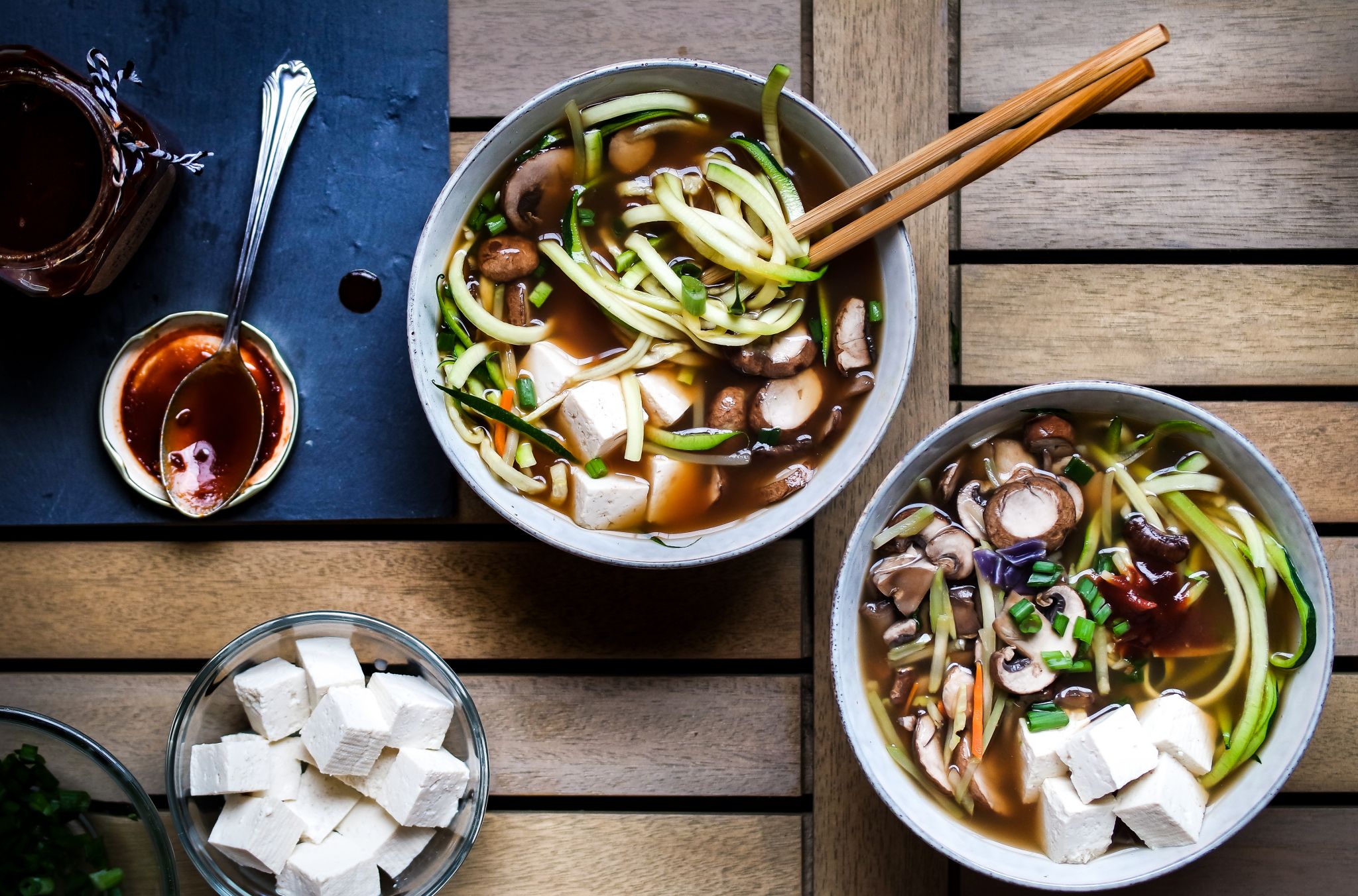 First and foremost, you need zucchini to zoodle and a zoodle maker. Mine is aptly named a "Veggetti" and it sounds too much like lady parts so now it's just a zoodler.
Then you need the sauce. Don't get your veggettis in a twist. We are getting to it.
Steam your zoodles for a hot second (technically for 1:30 seconds) and bowl 'em.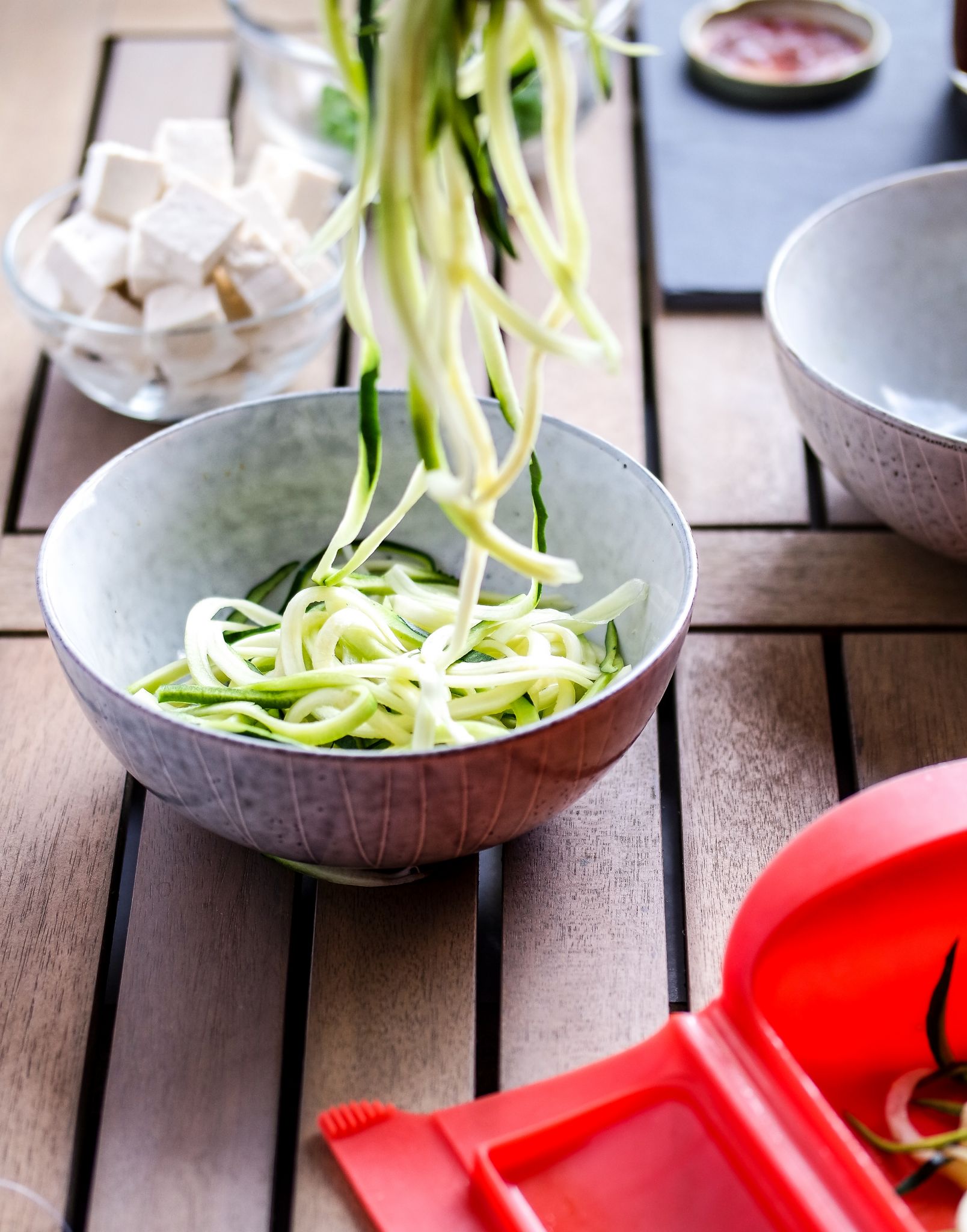 Pour your hot broth on your veggetti…I mean ZOODLES >>> Zoodles! Not veggetties.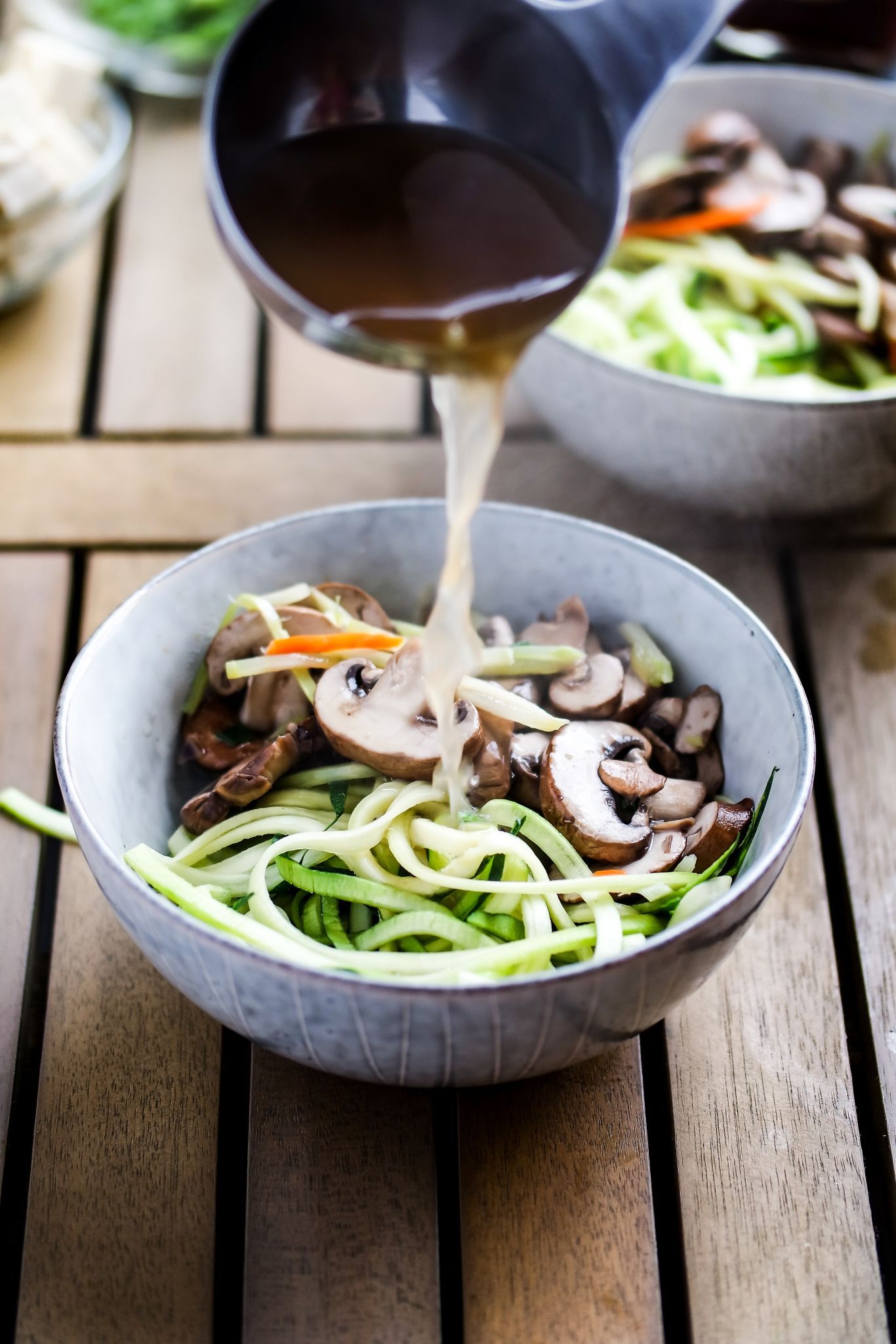 TOP that RAMEN ish stuff with the Srirachoy. It's not totally available YET but you can pre-order bae at [email protected]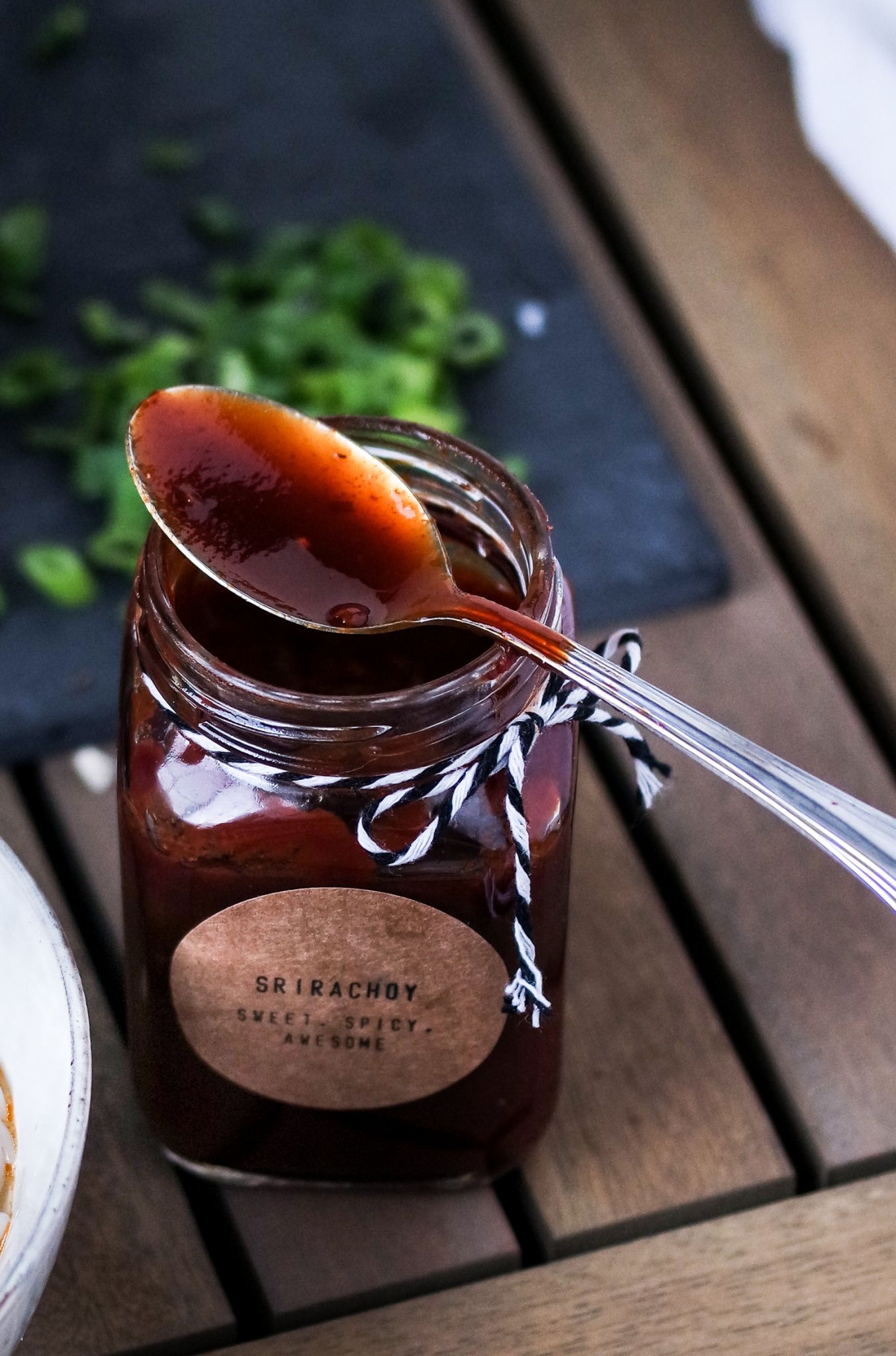 Is this traditional Ramen? Sorry, Ra-woman. No, it's not. It's gluten-free and low carb and orgasmic.
Get over it.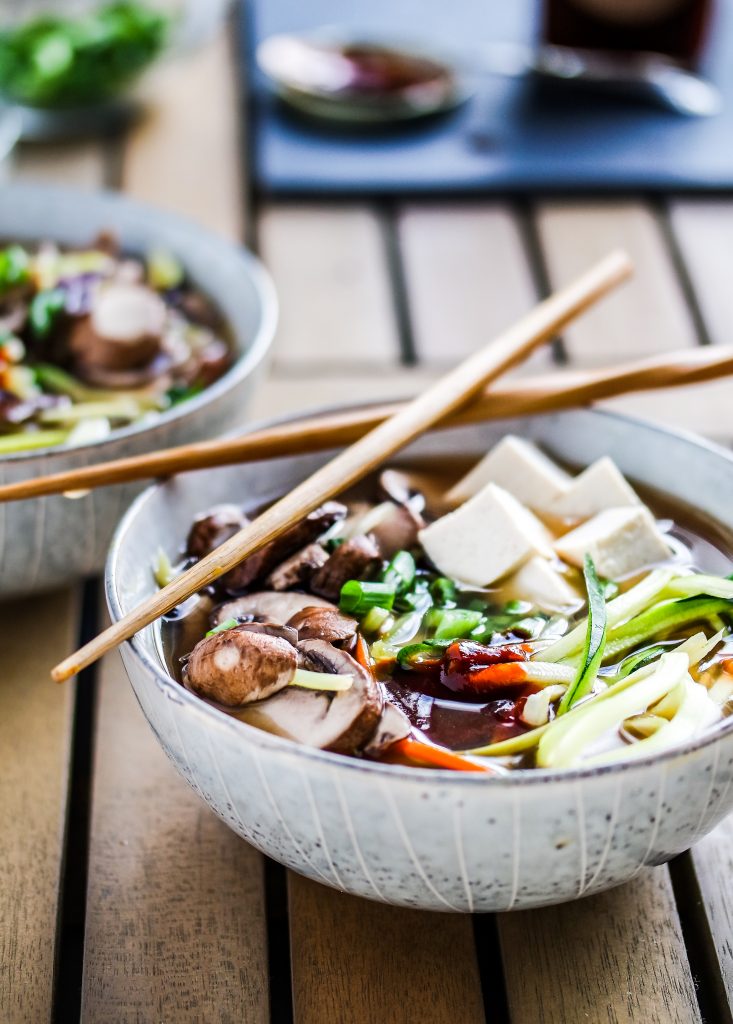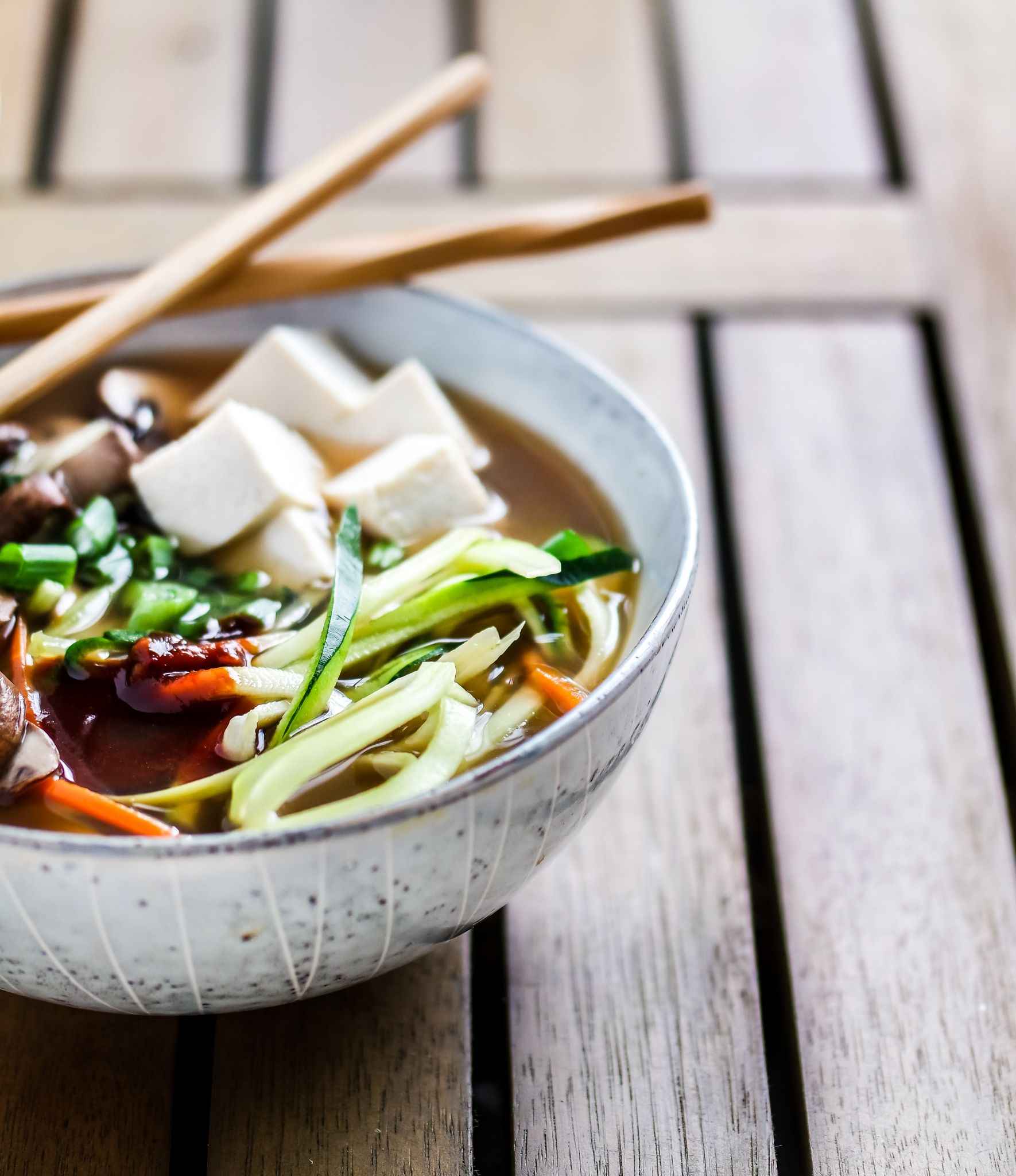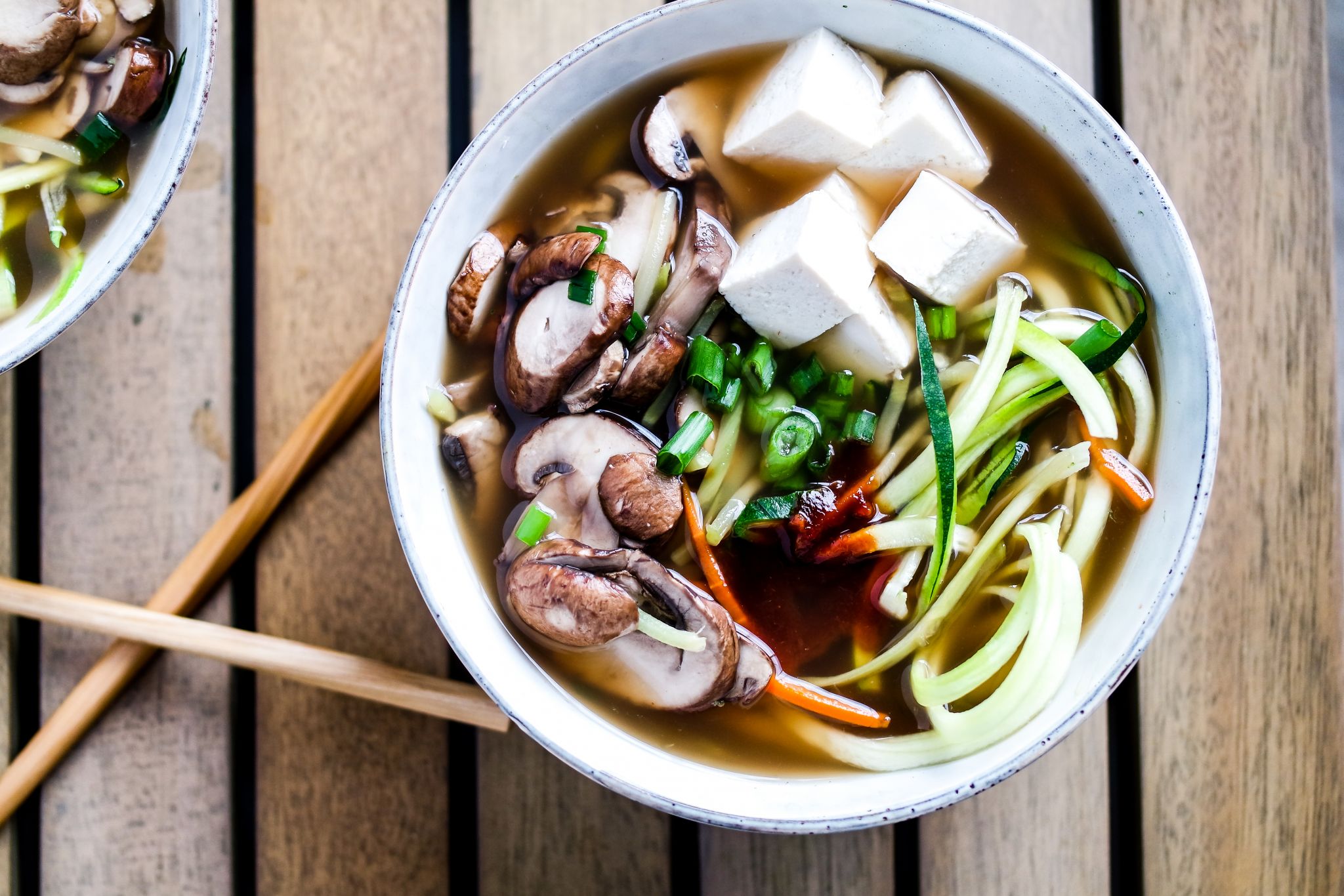 I have this recurring fantasy of getting all tangled up in these zoodles and having to chew my way out. Weird or normal and does it even matter?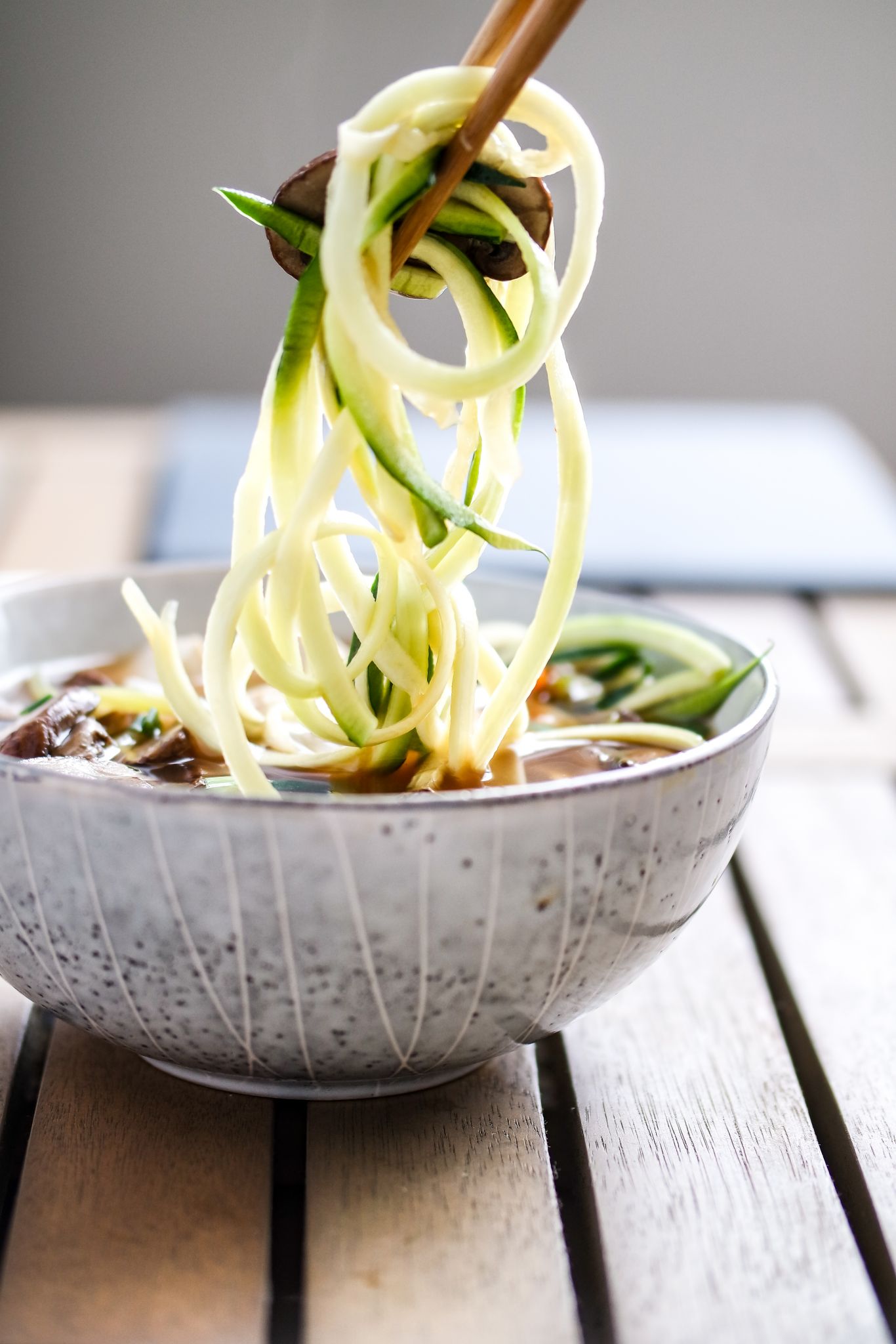 So I initially made this recipe to feed me twice and doubled it for all of you. I suggest that you make the broth, taste, add seasonings according to your preferences. Cooking is all about making the food taste good to YOU. My measurements may be an insult to your taste b's because I don't know you like that.
*Update: Srirachoy Sauce is unfortunately no longer available! You can omit or add the replacement to the broth located in the notes section!
Spicy Sriracha Zoodle Ramen
Ingredients
2 medium Zucchini , zoodled
6 cups Vegetable Stock or Vegetarian Chicken Stock
1 cup Shredded Carrot and Cabbage Blend (pre-packaged) or shred your own
2 cups Mushrooms, sliced
2 cloves Garlic, minced
1 tsp. Ground Ginger
1 Green Onion, sliced (reserve a handful for garnish)
1 or 2 squirts Sriracha Sauce, adjust to your taste
1 tbsp Sesame Oil
2 tbsp Soy Sauce
2 tsps Swerve Brown Sugar Replacement
1 package Firm Tofu, drained and cubed (or cooked meat hunks if you must)
Instructions
In a large pot heat stock, garlic, shredded carrot and cabbage, mushrooms, ginger, and green onion on medium-high. Bring to a soft boil, reduce to medium and simmer for ten minutes.
Press the water out of your tofu and dice into cubes. Add Sriracha, sesame oil, Swerve Brown, and tofu to the pot. Simmer for five minutes.
Make your zucchini noodles and steam for 2-4 minutes or saute in 1 tbsp oil until soft. Add to your serving bowl.
Using a slotted spoon, scoop out cabbage, mushrooms, and tofu add to bowl. Ladle broth on top and garnish with green onion and Sriracha. Never miss noodles again.
♥ Liz