This shop has been compensated by Collective Bias, Inc. and its advertiser. All opinions are mine alone. #justaddsilk #CollectiveBias

Smoothie Sailing into 2019
Nothing but clear skies, green smoothies, and not a resolution in sight.
For me, every new year is the same. I decide that I'm going to make some drastic and outlandish change in the name of health. About two weeks later I realize how drastic and outlandish that change actually was and I quit. Then I feel really bad about myself until spring.
How lousy is that?
It's incredibly lousy! SO I've decided I'm not doing it this year. Instead, I'm focusing on all of the good stuff I already do (like drinking smoothies & reducing my dairy intake) and I'm just doing it more often.
Yes, you read that right. I'm amping up the good stuff one super green smoothie at a time. No resolution necessary.
#progressnotperfection
Bottoms. Up.
I LOVE a good green smoothie. I enjoy getting all of that nutrition stuck between my teeth and wearing it like a healthy badge of honor.
You can't care about resolutions with spinach in your teeth. It's science.
So this recipe is one of those spinach-tooth recipes. It's packed with a bunch of lovely leafy greens and it's totally dairy and lactose-free with a little help from Silk Unsweetened Almondmilk.
Green Goddess 🌿 Citrus Smoothie with Silk Almondmilk
Green and Glowing and Gorgeous!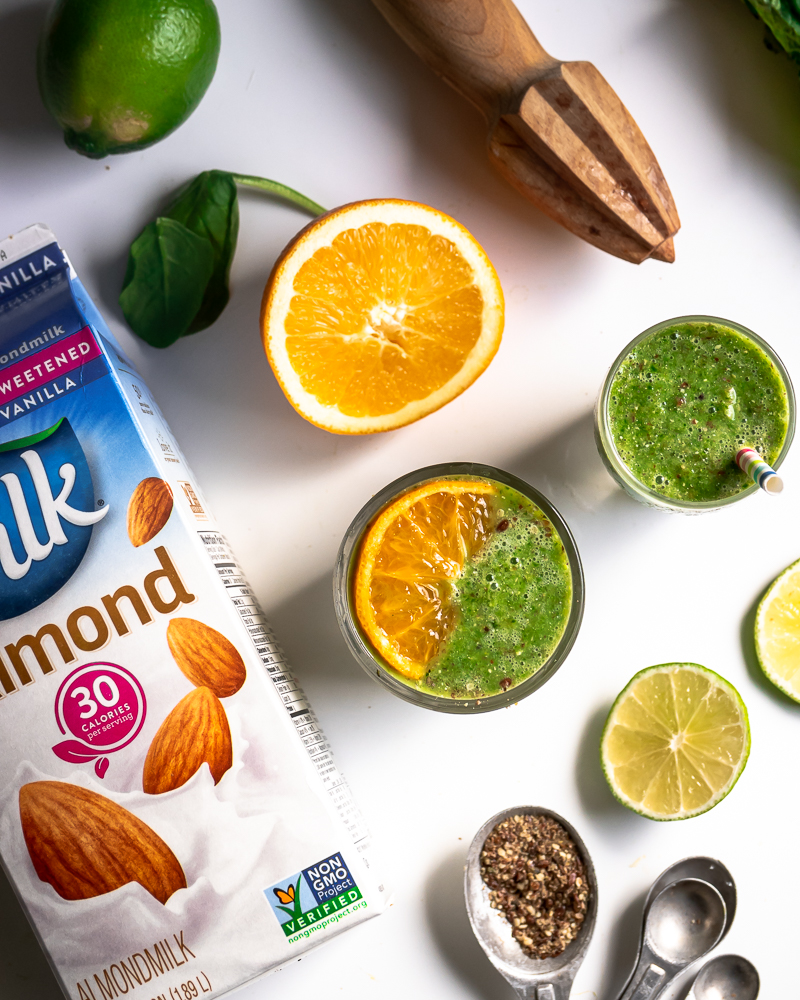 The first step is stocking up on all of the smoothie goodies
I love.
Enough Silk Unsweetened Almondmilk for the entire week, plus a Silk Unsweetened Vanilla Almondmilk because I hate running out (and running errands) during breakfast.
Plus, it's even easier because my local Walmart offers online shopping
with in-store pickup, but this time I ran into the store to grab my groceries and as always used my Ibotta App for cash back.

Basically, it takes all of the effort out of grocery shopping and eating well.
Just put everything in your cart, choose your pickup time, and BAMM.
Groceries.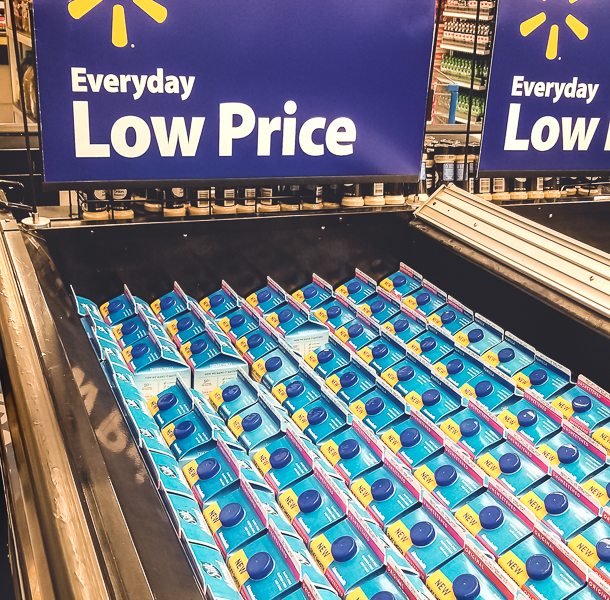 OR just grab it in-store.
If you are a newbie to the plant-milk game, here's what you are looking for!
It's in this special display for a limited time but always in the dairy case, FYI.
After that, it's all about the blender.
Pick your greens, I like baby spinach, and your add-ins.
This one has hemp and flax seeds because we are all about that plant
protein.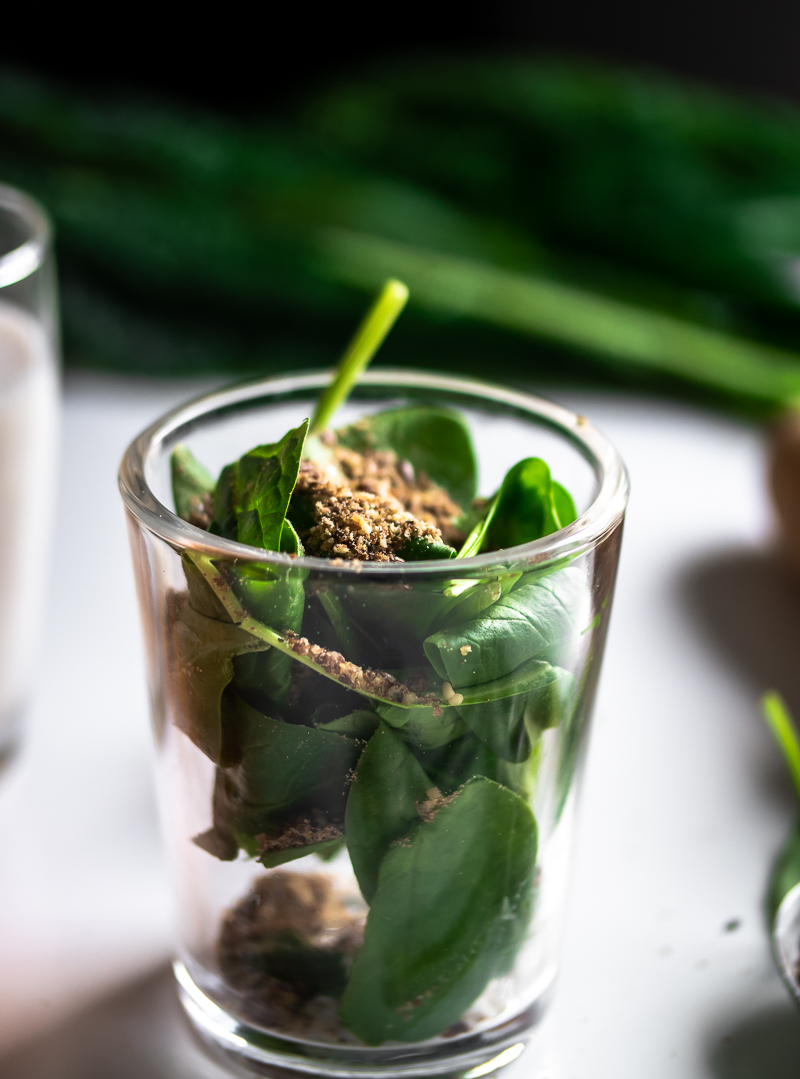 Choose your Silk Almondmilk flavor which now comes in
vanilla that is sweetened OR unsweetened.
Finally.


And don't forget to give your orange a little squeeze.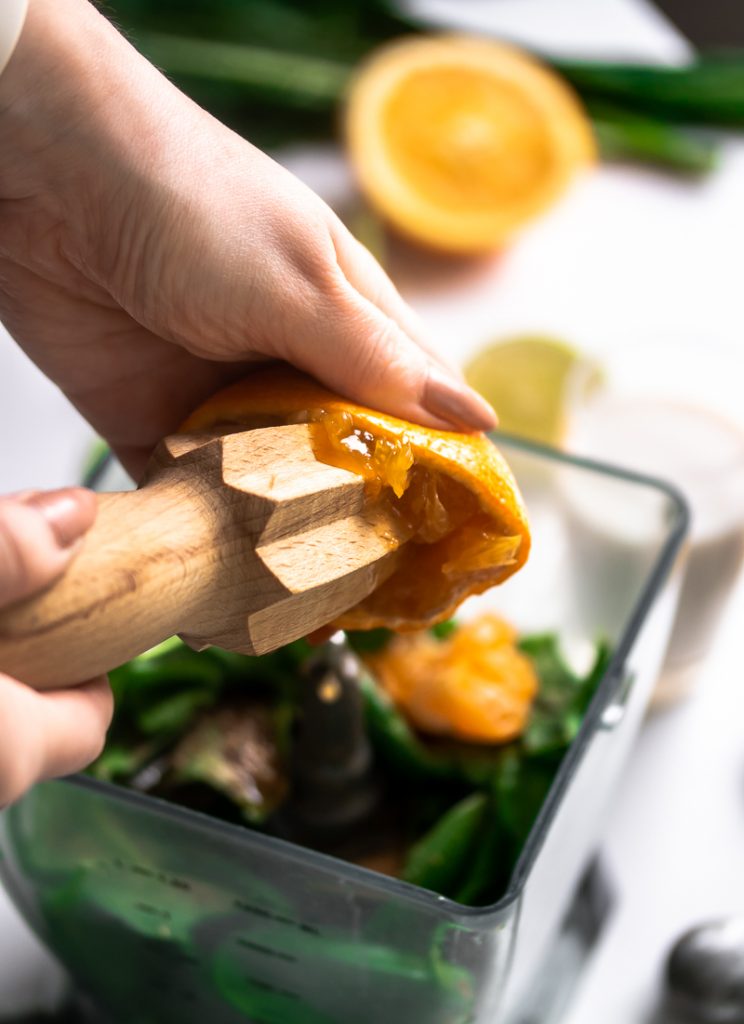 And now you have a glass of vegetables that tastes like a glass of
sunshine…with almonds!
Watch out, 2019.
The Green Goddesses are here.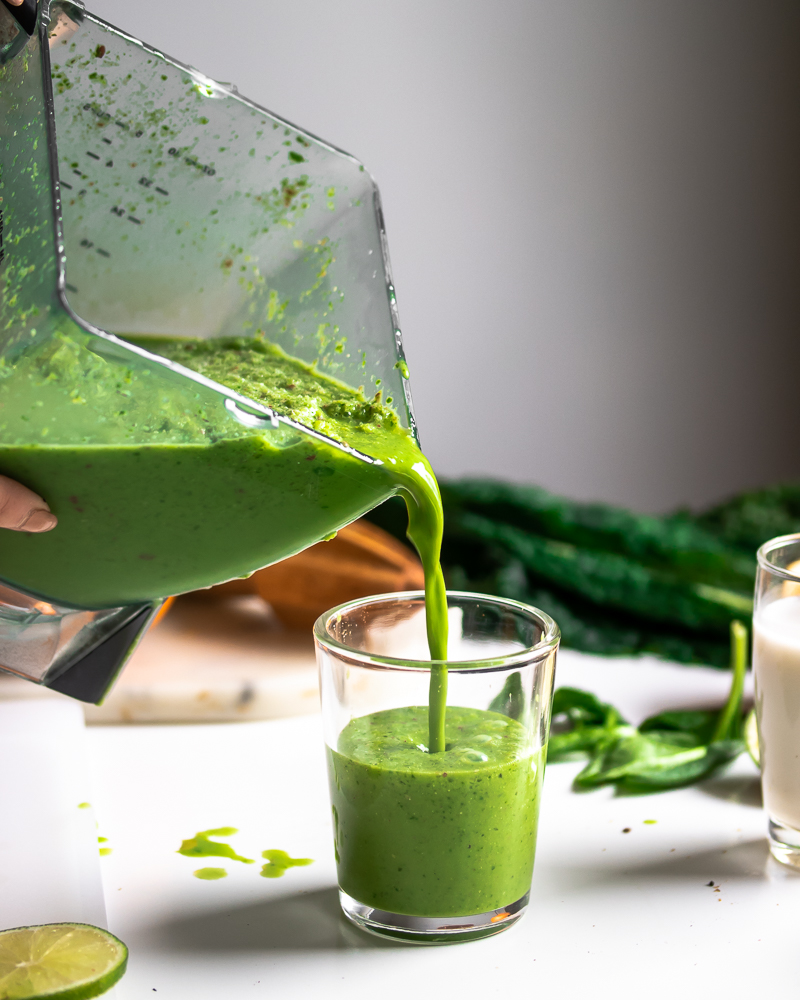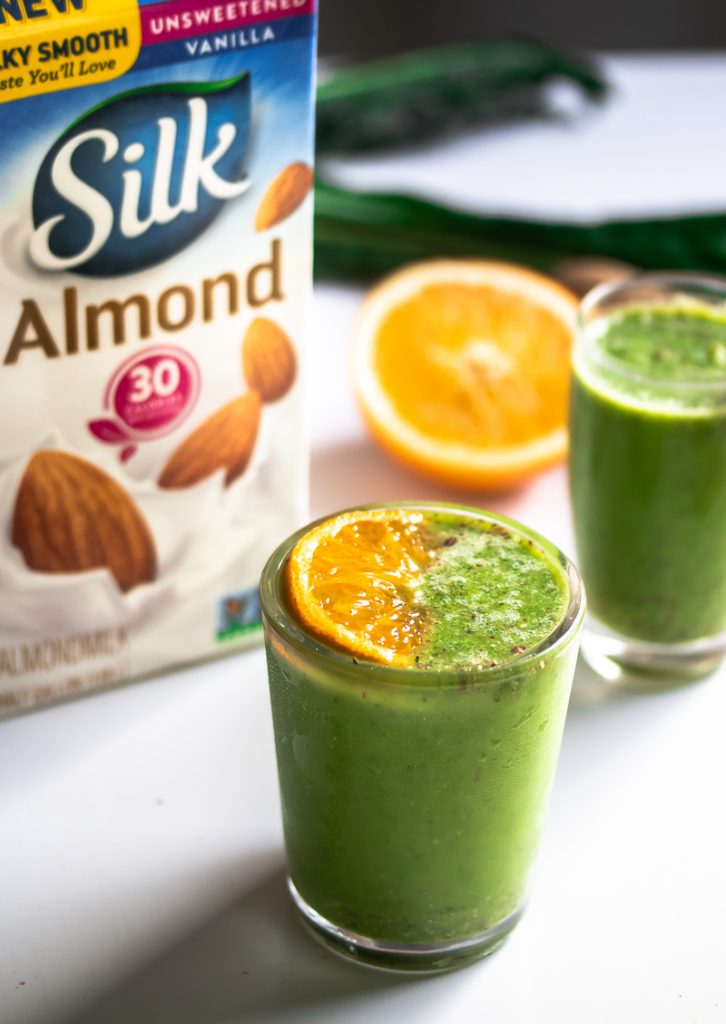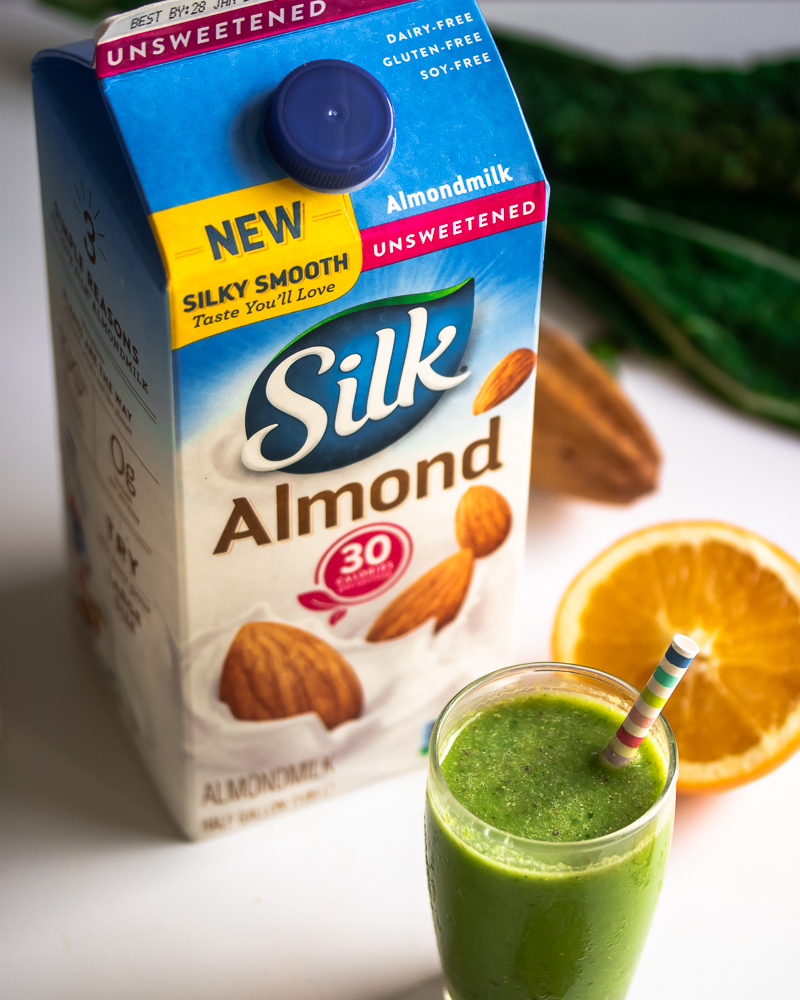 Silk Almondmilk makes reducing dairy pretty much effortless and it even makes liquified spinach taste good. Take that, resolutions!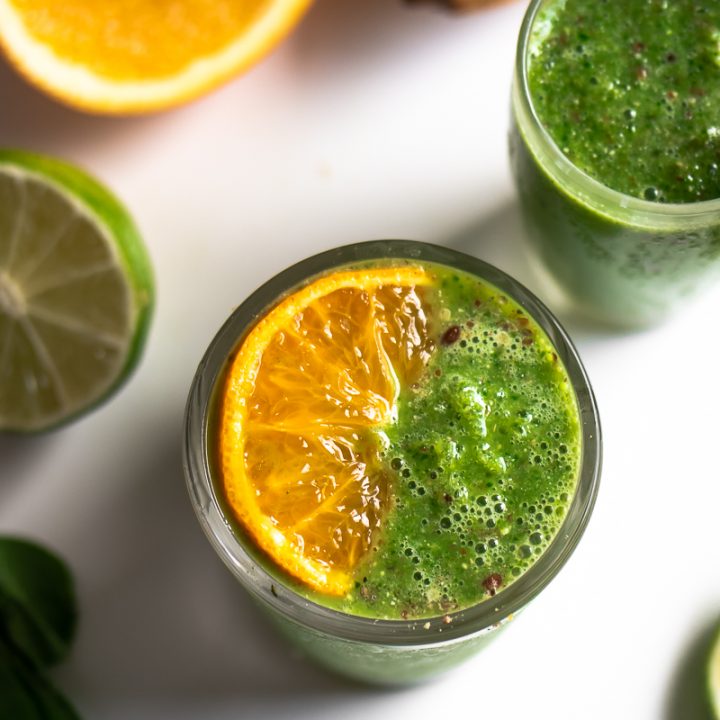 Green Goddess Citrus Smoothie
For the green Gods and Goddesses who like drinking spinach and sunshine
Ingredients
1 cup Silk Vanilla Unsweetened Almond Milk
1/2 cup Frozen Mango Chunks
1 cup Baby Spinach
1 tbsp Hulled Hemp Seeds (can sub flax or chia seeds!)
Juice of 1/2 medium Orange
1 tsp Lime Juice
Liquid Stevia or Sweetener of Choice, to taste
1 scoop Unflavored Protein Powder of choice, optional
1/2 cup Ice (optional)
Instructions
Place ingredients in a blender and give it a whirl until smooth. If it's a little too thick, splash a little more almond milk in and continue to blend to desired consistency.
Drink weekly.
Feel amazing.
Notes
This smoothie is also AWESOME with dairy free yogurt!