Candy bars taste a little sweeter when you make them with love (and without sugar). Plus, no annoying wrappers to deal with!
---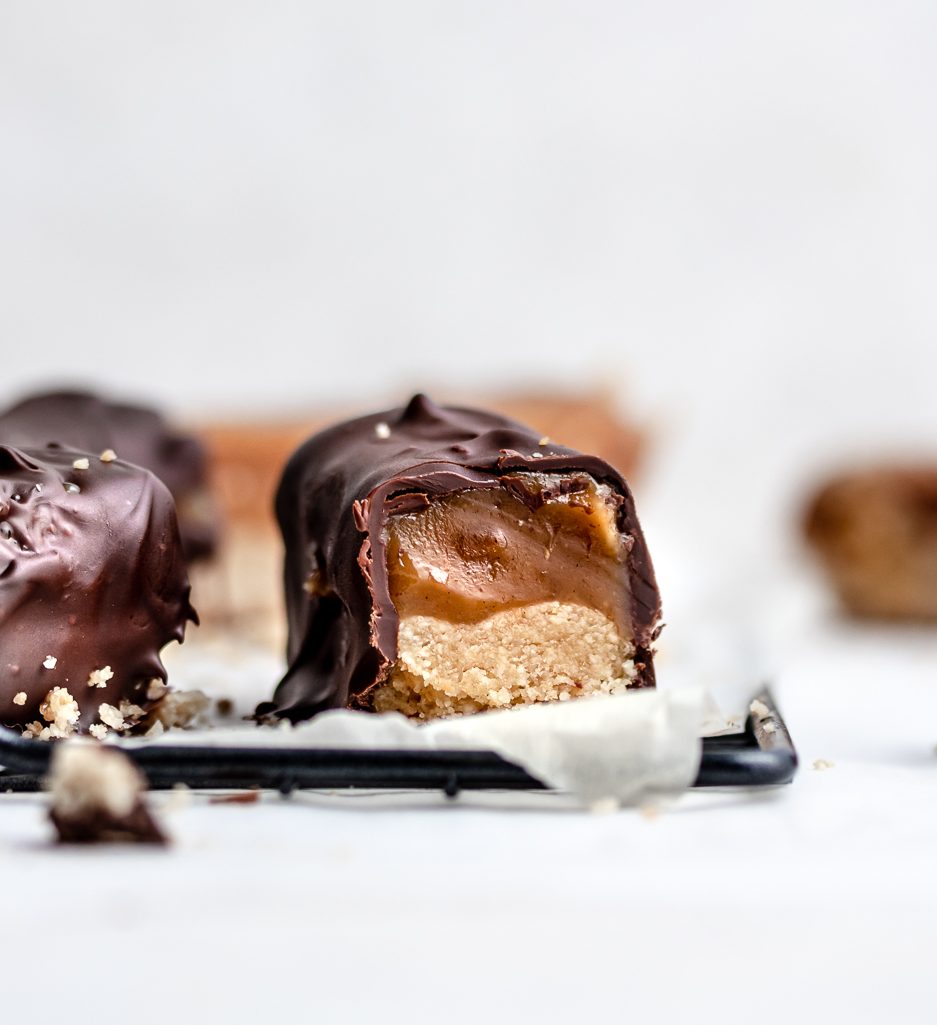 You're Fixin' For A Twix'n
Feeling gross and loserish lately? Me too.
But we aren't losers and we aren't gross. That's just your body's unique way of saying that you are taking on too many of the world's problems when you should be letting candy do that for you.
Huh, I'm feeling better already.
So today (and every day from here until eternity) we are making copycat TWIX bars! Except these have all of the healing power of the real thing and none of the refined sugar or gluten.
Oh, and there's peanut butter in there!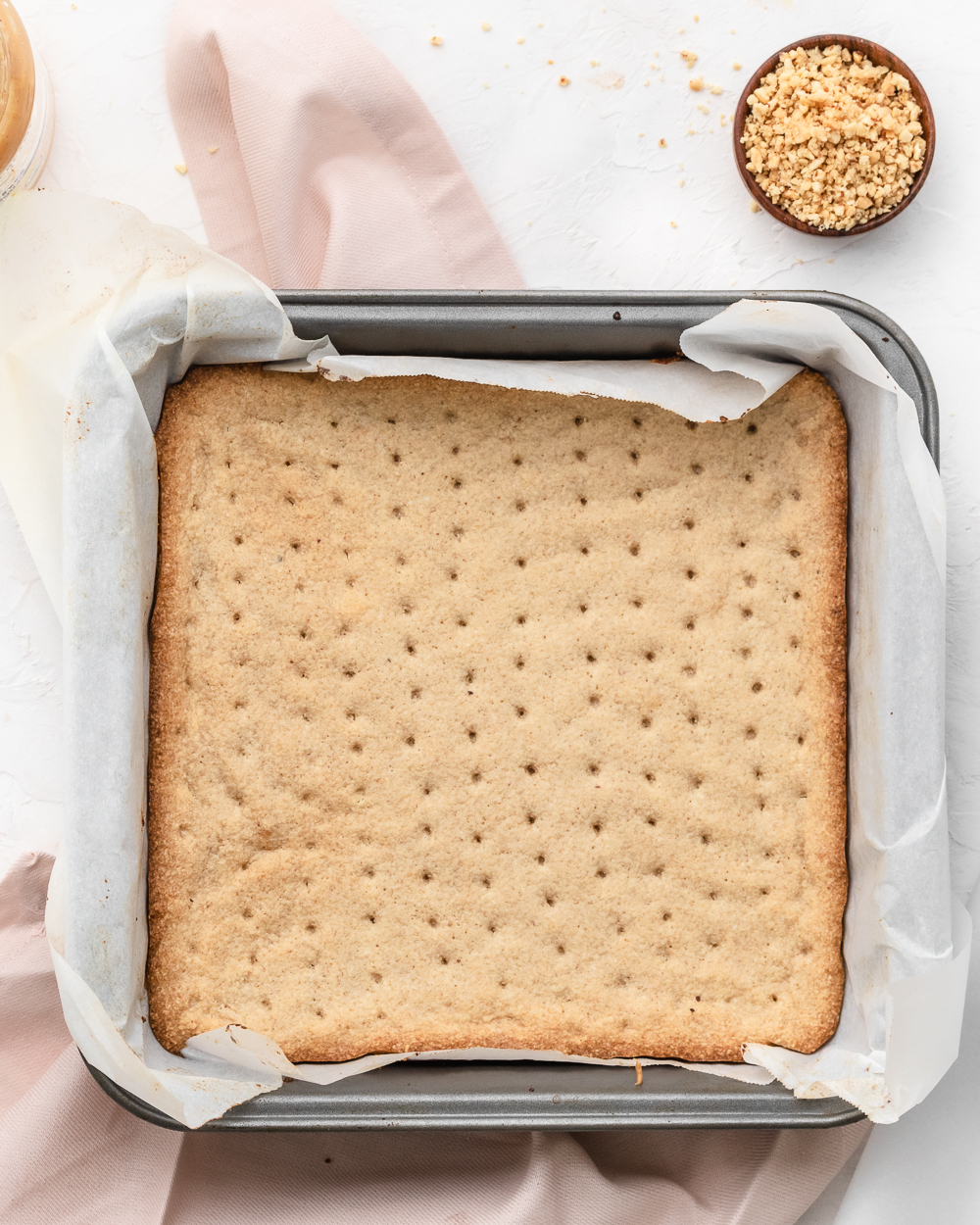 Layer It On Me!
Since we are telling the problems of the world to take a hike while we take a bite out of a delicious candy treat, let's not complicate the process. It takes three layers and one of them is just melting chocolate!
You'll need:
Peanut Butter Shortbread (bottom)
Peanut Buttery Caramel (topper)
Silky Milk Chocolate (round' the outside)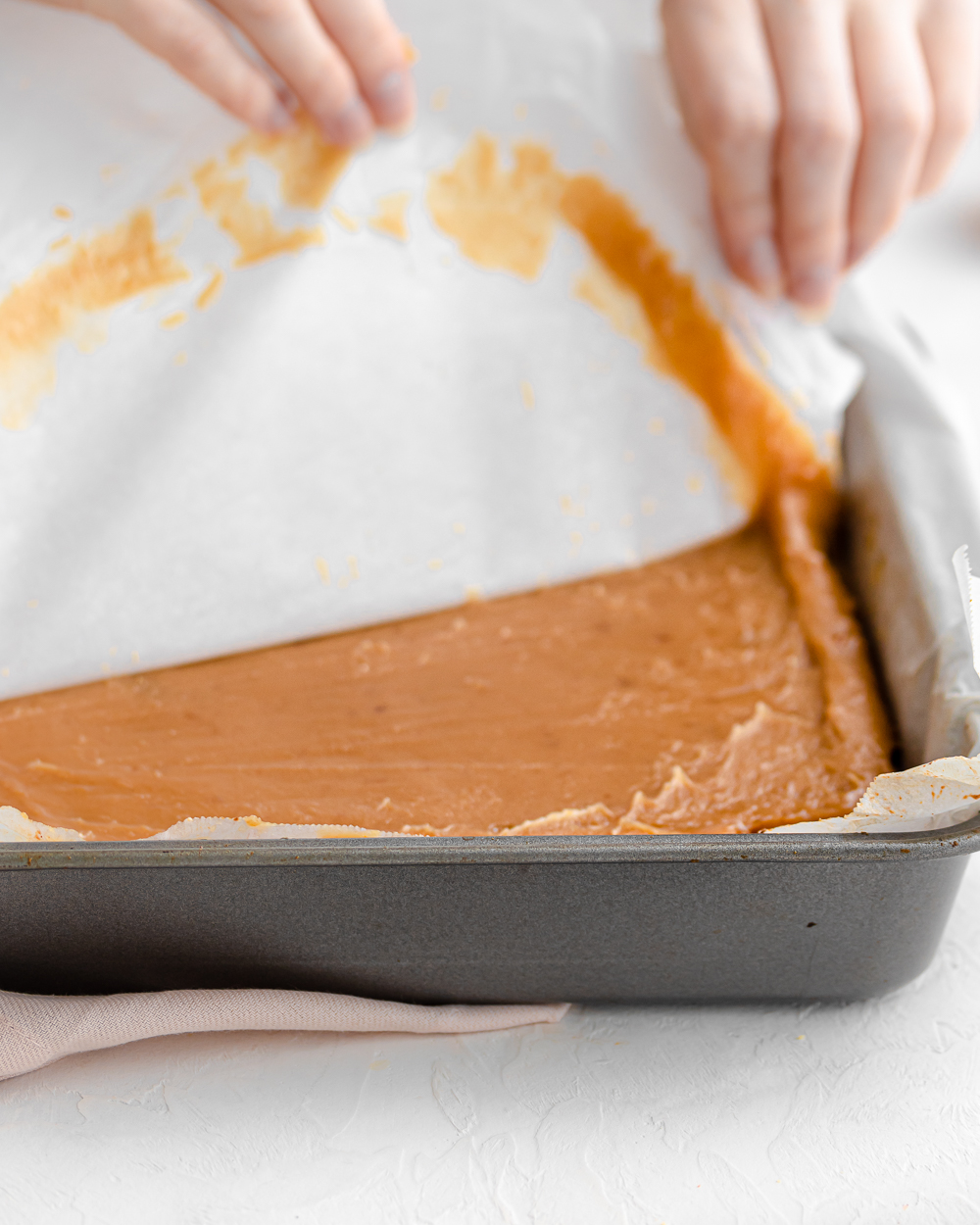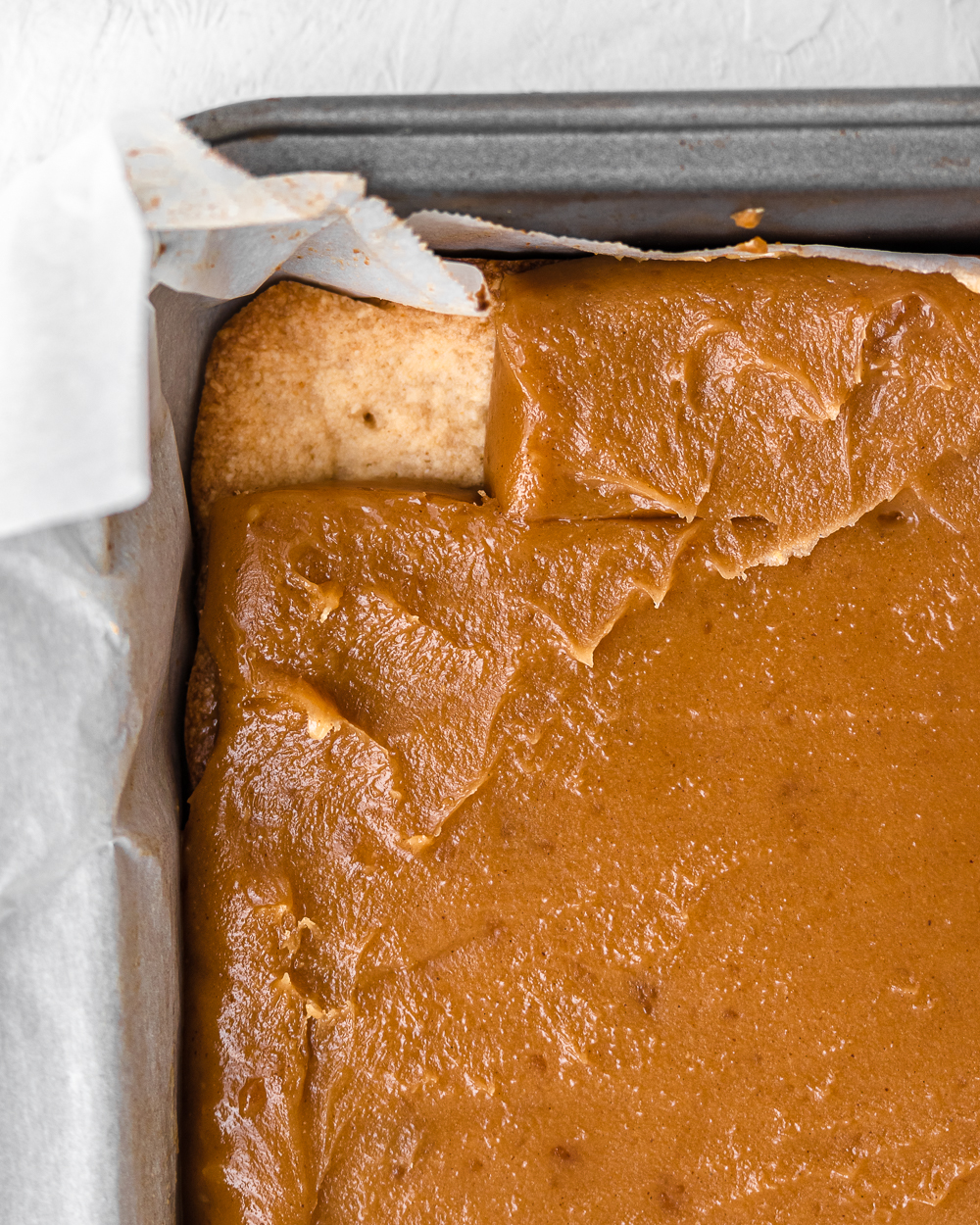 Pick Your Keto Sweeteners
You can use any keto-friendly sweetener you want, but I like Allulose for anything caramel related. It makes a smoother, stickier, more pliable product.
Heads UP! Allulose is less sweet than erythritol so if you are going to try swapping out sweeteners, you may need less than what's in this recipe.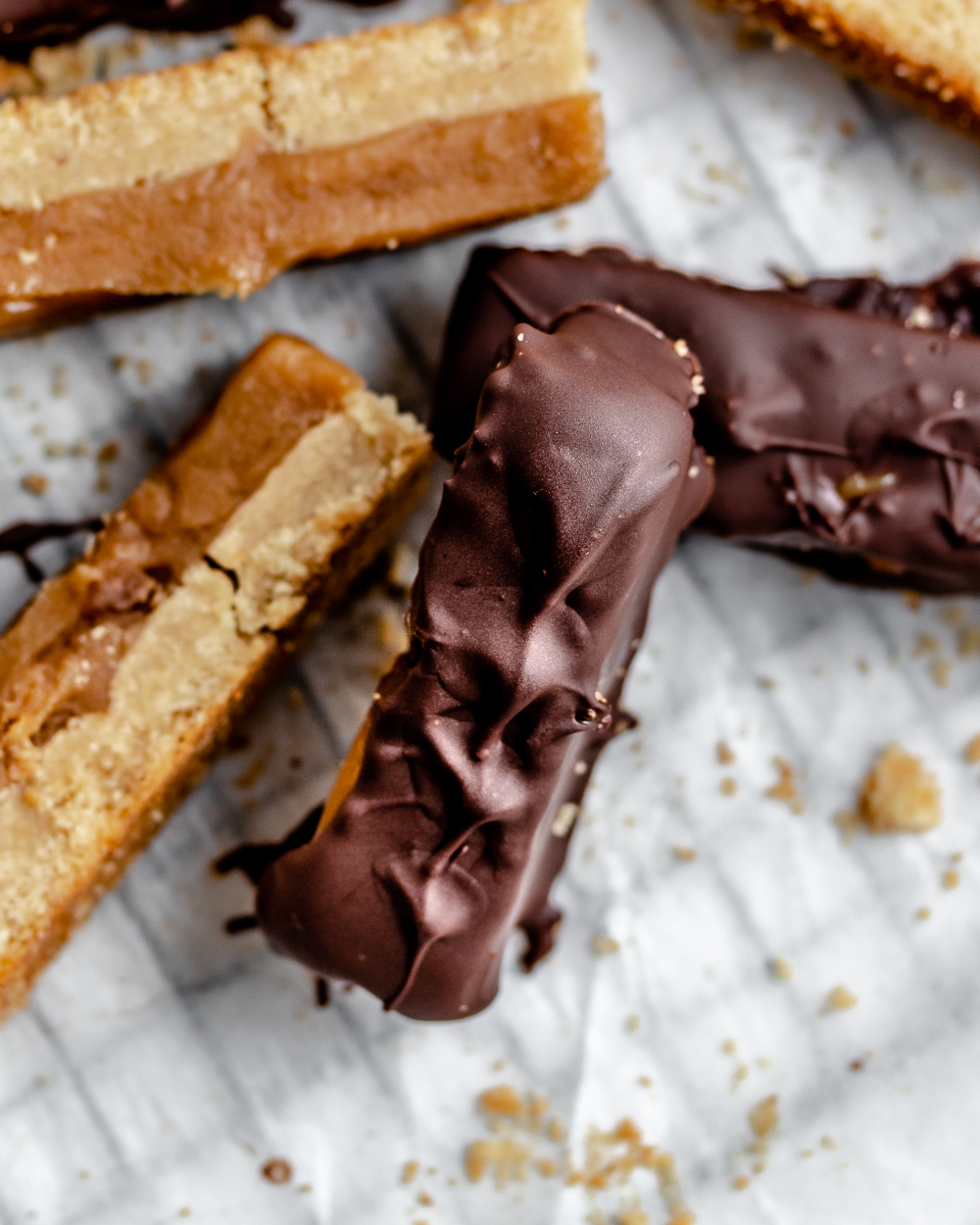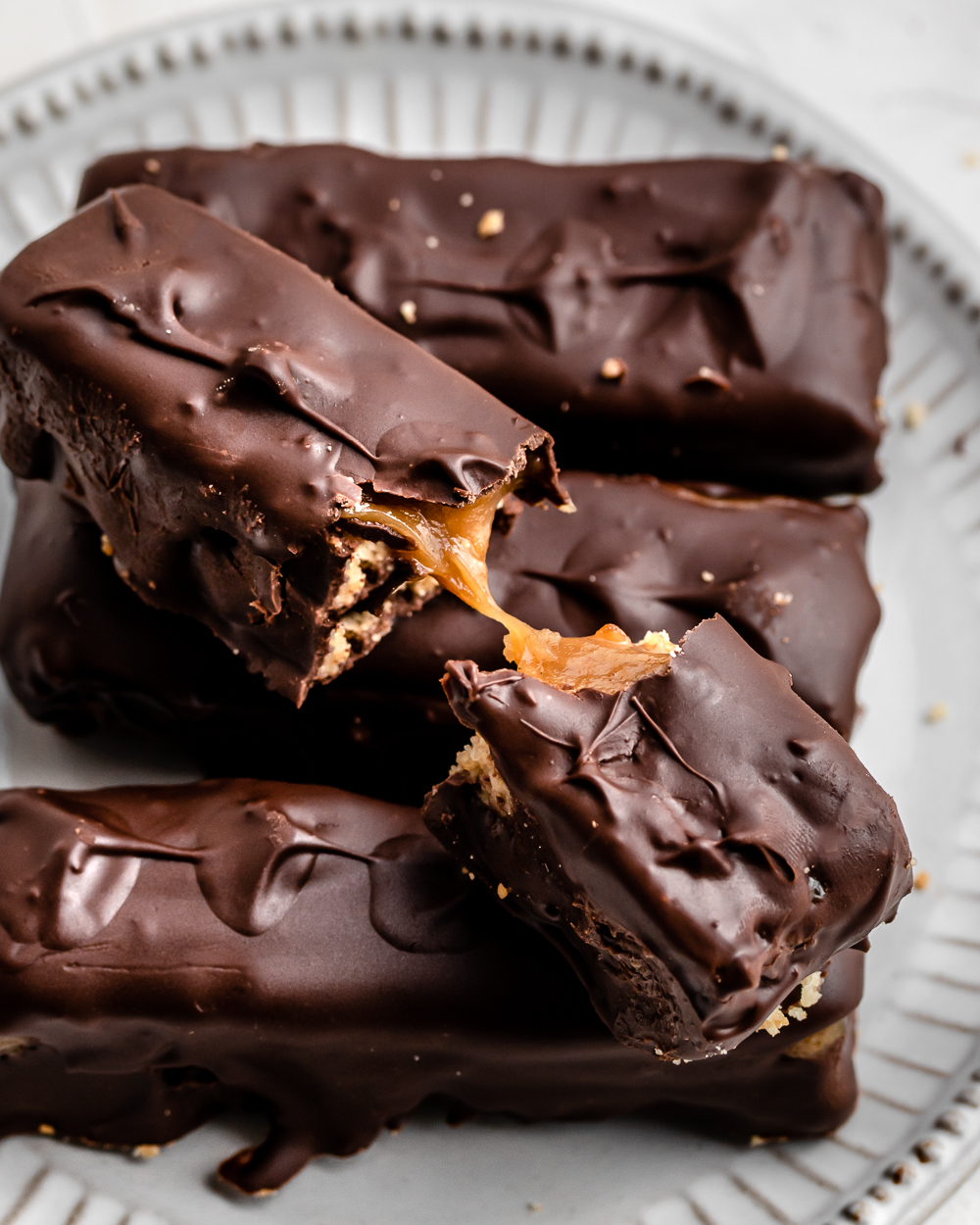 If you are SUPER impatient (dipping these bars is kind of annoying tbh) and don't care about having them completely coated, then don't! You can pour the chocolate on top or just drizzle them. Whatever.
Just get the chocolate on so you can eat them and begin healing your soul.
Craving More Keto Sweets? Taste These!
---
Chewy Peanut Butter Caramel Bars! Low Carb & Keto Friendly!
Copycat Mint Oreos (Dipped in Chocolate!) Gluten Free & Keto
Super Moist Keto Chocolate Cupcakes
Keto Peanut Butter Twix Bars!
A low carb dream of layered peanut butter shortbread, nutty caramel, and dark chocolate will that will make you say Twix who??
Ingredients
Peanut Butter Shortbread
6 tbsp Salted Butter, softened
1/2 tsp Xanthan Gum
1 tsp Baking Powder
Peanut Butter Caramel
4 tbsp Salted Butter
1/4 cup Water
1 tsp Molasses
Other things
Parchment Paper
Patience Galore
Instructions
Line TWO 8x8 baking pans with parchment; one for the cookie layer and one for the caramel.
OR you can pour the caramel directly on the shortbread for a less perfect shaped Twix.
Shortbread: Heat oven to 350°F and line the 8x8 square pan with parchment.
Whisk the almond flour, Swerve, baking powder, and xanthan gum. Cut in the softened butter and peanut butter and work the mixture with a fork or your clean hands until a crumbly dough forms.
Press the dough into the prepared pan and using a chopstick or wood skewer, poke holes across the dough. Bake for 15 minutes or until golden. Set aside to cool.
Prep the Caramel: Add the butter, water, molasses, and allulose to a medium pan over high heat. Stir and let the mixture melt for 3 minutes, then reduce to medium-high.
Once the mixture turns a light caramel brown, remove from heat and stir in the peanut butter; about 3-5 minutes. Pour into prepared pan and freeze for 30 minutes. *See step 7 for the alternate method.
Layer It! Remove the cooled caramel slab from the freezer and gently flip it over on to the cooled shortbread layer and peel off the parchment. Freeze for 1 hour, then slice into 25 bars.
OR chill the cooked caramel in a heat-safe dish until thick. Spread the cooled caramel over the shortbread layer and chill in the freezer for 1 hour and slice into 25 bars.
Dip or drizzle chilled bars in melted chocolate and chill until solid. Keep refrigerated.

Notes
Caramel Layer Method: There are TWO methods to layering the caramel so the choice is yours! If you have two identical square pans, pouring and chilling the caramel and cookie separately is the best way to get the perfect shape.
You can also just cool the caramel and spread it over the cookie, but the top and edges won't be perfectly smooth and even!
Nutrition Information
Yield

25 bars
Serving Size

1 bar
Amount Per Serving
Calories

204
Total Fat

18g
Carbohydrates

8g
Net Carbohydrates

3g
Fiber

5g
Protein

5g