The best part of waking up is a low-carb hot cocoa bomb in your cup!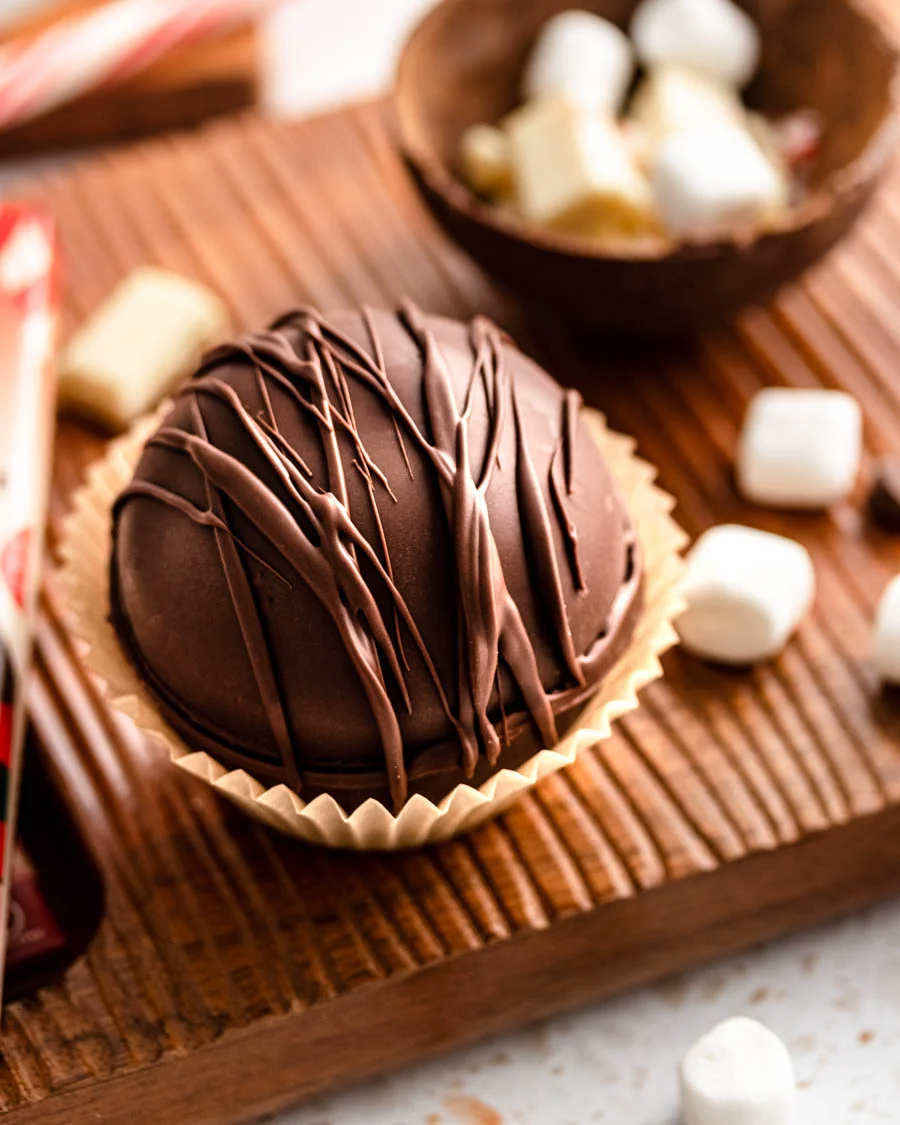 This Hot Cocoa Is The Bomb (And it's Low Carb)
And that's not a euphemism! It's really a bomb…of chocolate.
I don't know if it's the novelty or if it's the deliciousness of the cocoa, but I can't get enough of these dang hot cocoa bombs! When you pour a cup of scorching hot milk over a hollow sphere of low-carb chocolate, something changes in you and you're no longer satisfied with the regular old hot cocoa experience.
I've been spoiled and I can't turn back.
If you've never had a hot cocoa bomb, get ready because they are thick and luscious. It's melted chocolate essentially, so the cup of cocoa is more like drinking chocolate rather than regular old powdered cocoa!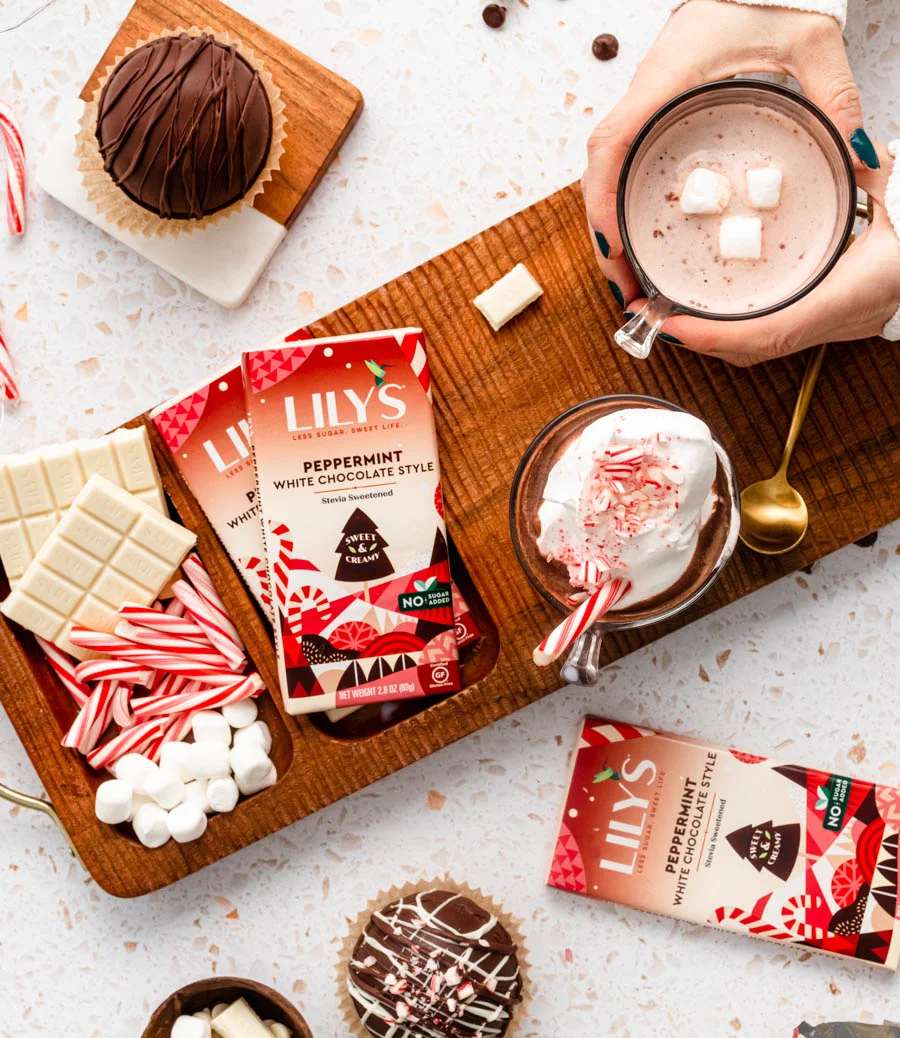 How To Craft the Perfect Cocoa Bomb
A hot cocoa bomb is essentially two half-shells of chocolate that are filled and sealed together with melted chocolate. To make the shell, you'll coat the interior of a silicone sphere mold with chocolate and tap out any excess. Then you let them cool, fill them with your goodies, and then seal them up!
Here are some helpful tips that I wish I would have had before I made and ruined like, a million half-shells.
Don't make your shells too thin. If you go too thin on the chocolate coating in the molds, the shells will begin to melt when you seal the halves! This is bad and you'll have cocoa filling all over your new white sweatpants 🙁

BONUS TIP: if you can't get the halves to seal together with ZERO holes in the seam, that's fine. After you chill them the first time (you'll understand once you get to the directions) you can dip your pointer finger in a little melted chocolate and smooth out the seams.

Don't overfill your bombs. There's plenty of chocolate in the shell so the inside only needs a small amount of cocoa and maybe a few Lily's Peppermint White Chocolate Chips. Or if you love marshmallow, a few sugar free marshmallow pieces!
Chill your chocolate bombs completely before decorating. When you decorate the bombs with drizzles of chocolate, the outer shell will start to melt slightly so you want to make sure it's completely cool before drizzling and then put it right back in the refrigerator.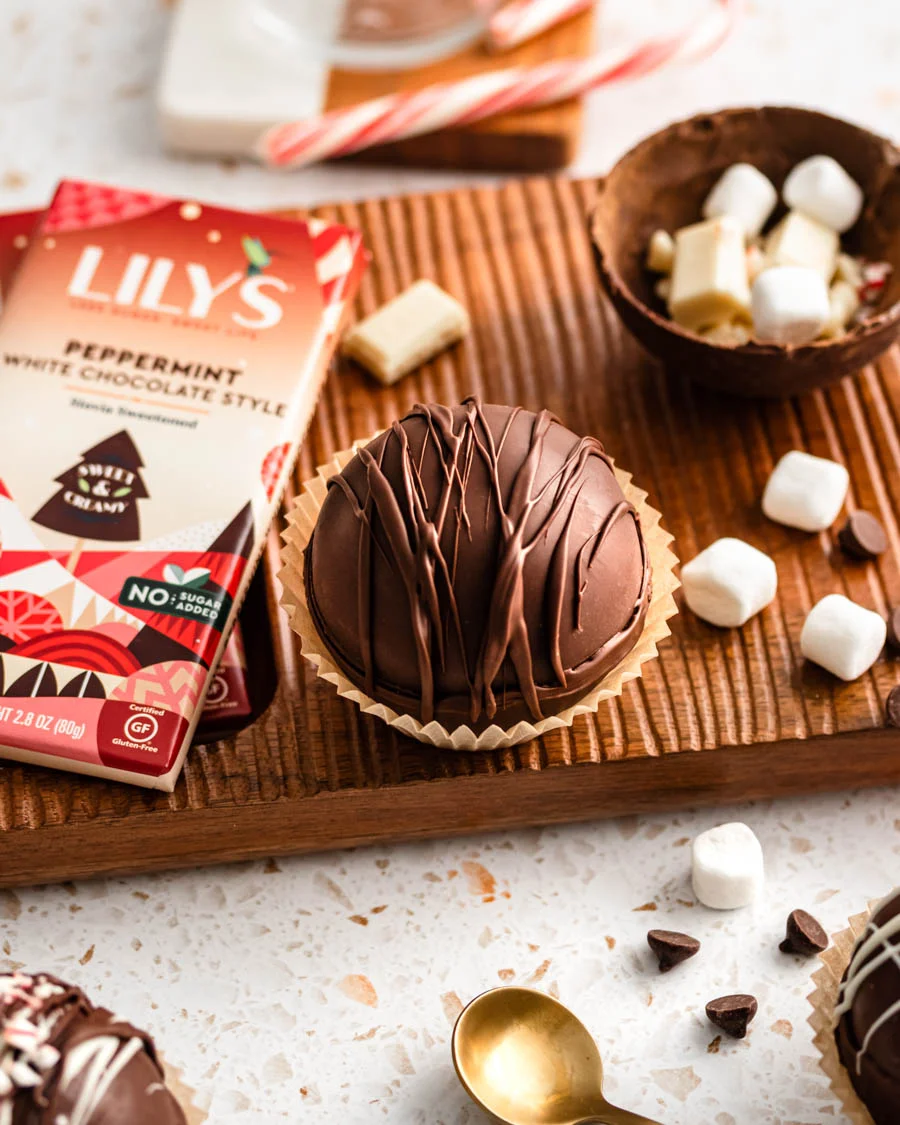 How To Drink Your Hot Cocoa Bomb
Once you've got your hot cocoa bombs created, then comes the fun part—drinking them!
I love using Fairlife 1% milk for my cocoa bombs. It's super filtered and great for lactose-sensitive folks like myself. You can use any milk you prefer and adjust it to your taste preference.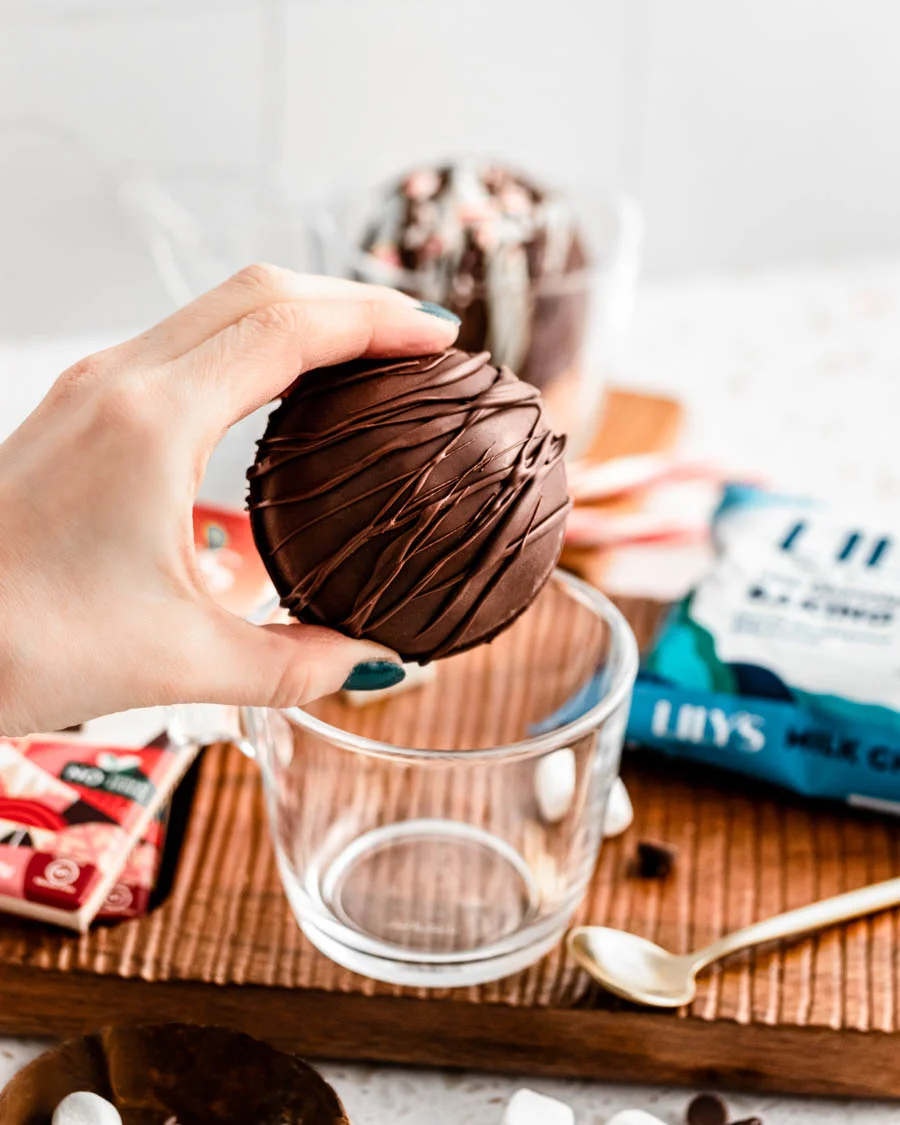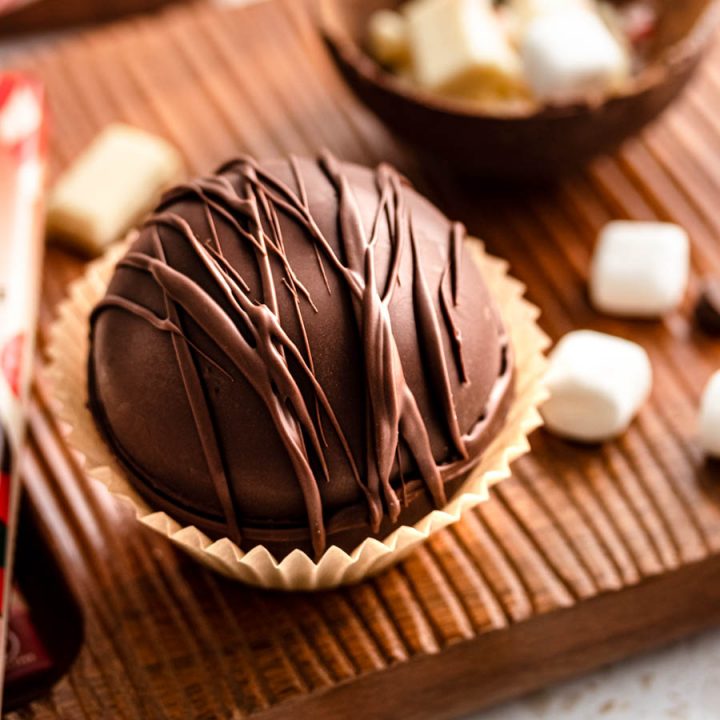 Low Carb Peppermint Hot Cocoa Bomb!
Total Time:
2 hours
15 minutes
Ingredients
2-3 drops Peppermint Extract, optional
Instructions
Line a large baking sheet with parchment and measure your chocolate in a microwave-safe bowl.
Microwave the chocolate in 20-second intervals stirring frequently until smooth. If desired, mix in a few drops of peppermint extract.
Using a spoon, coat the interior of six sphere molds with melted chocolate, then turn upside down over the parchment-lined baking sheet to remove any excess chocolate.
If the edges of the chocolate spheres look thin, chill for 20 minutes, then add more melted chocolate to the rim of the mold with the back of a spoon. Smooth out any lumps of chocolate and refrigerate the molds until solid.
To Fill: Carefully unmold each sphere and add 1 tsp hot cocoa mix and a handful of peppermint white chocolate chips to 3 of the shells.
To Seal Microwave a small glass plate for 15 to 20 seconds or until warm to the touch. Place an unfilled shell upside down on the plate for a few seconds to melt the chocolate. Quickly press the shell on top of a cocoa-filled shell to seal and place in the refrigerator. Repeat with the remaining bombs.
Decorate the shells with drizzled chocolate of choice, marshmallow bits, or candy cane pieces, and chill. To make cocoa, add the bomb to a large mug and fill with hot milk. Stir well and enjoy!
Notes
Carbs and calories will vary greatly depending on how thick you make your bombs and the amount of chocolate drizzle you add to the top. The Nutrition Facts were calculated for 10 oz of Lily's Milk Chocolate divided by 3 servings (bombs)