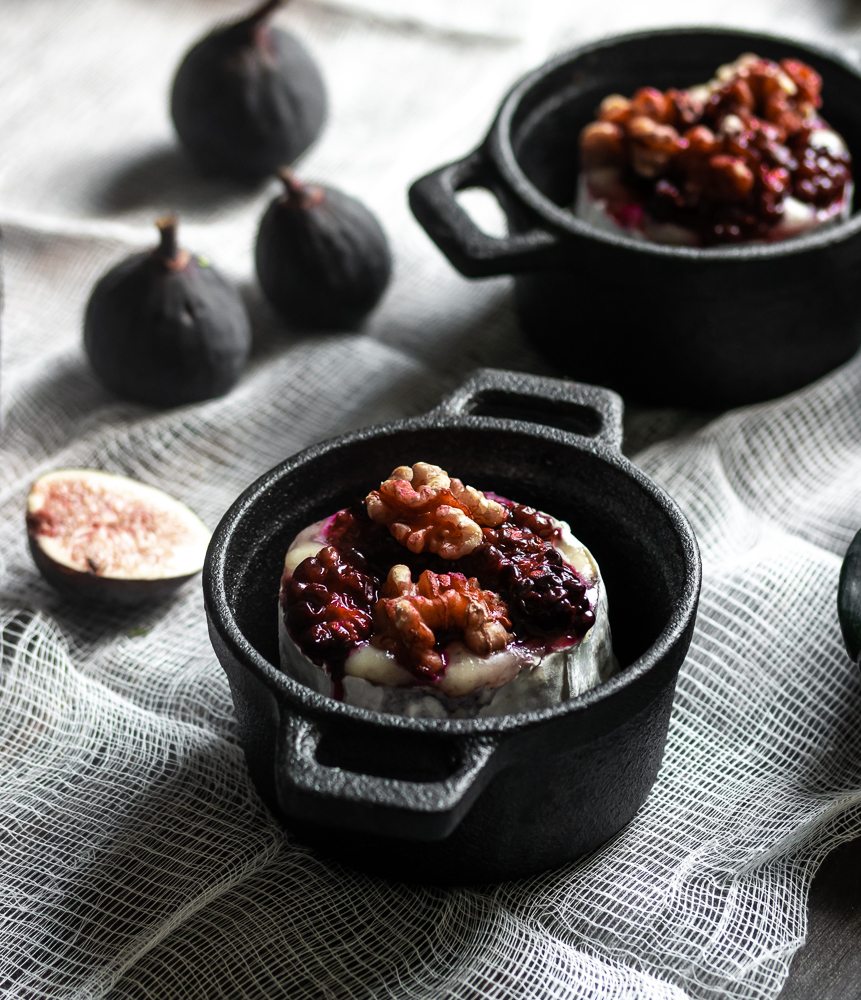 My Craft Skills Are Hallo-weak
But that isn't stopping me from making spooky Halloween treats this year. I refuse to fall victim to the Reese's PB Pumpkin Paradox! That's a fancy way of saying I torture myself with raw veggies until I give in and eat 1.2 million Peanut Butter Pumpkins—give or take.
So what does a gal who lacks the spooky skills needed to make Pinterest-style Halloween treats? She takes the easy way out and uses food that ALREADY looks spooky!
Spooky Food vs Gross Scary Food
Call me crazy, but I don't like eating things that look gross. Say, for instance, a cheese ball that looks like a defleshed skull. I can't get past it. Maybe it's a vegetarian thing? Realistic brains are not appetizing (to me) and will 100% make me turn and run—and grab a Reese's Pumpkin.
Same goes for things that look like eyeballs or severed body parts! If eating guac out of a puking pumpkin is not your thing, I AM HERE FOR YOU. 🎃
Here is what I came up with as a childless, decoration-less (because I just moved) lady who likes to get just slightly spooky!
🦇 Cruel-dité featuring Vampire Killer Veggie Dip
💚 Harvest Snapped Witch Fingers
👻 Brainy Blackberry Baked Brie
All of these are EASY and take ZERO TALENT! Yeah, they aren't as terrifying as brains or as cute as marshmallow ghosts, but they are all healthy, delicious, and low carb!
#HappyHealthyHalloween
Sinister Snacks! 🦇👻Simple, Healthy & Not Gross Looking!
More like snacky, spooky, crunchy & munchie.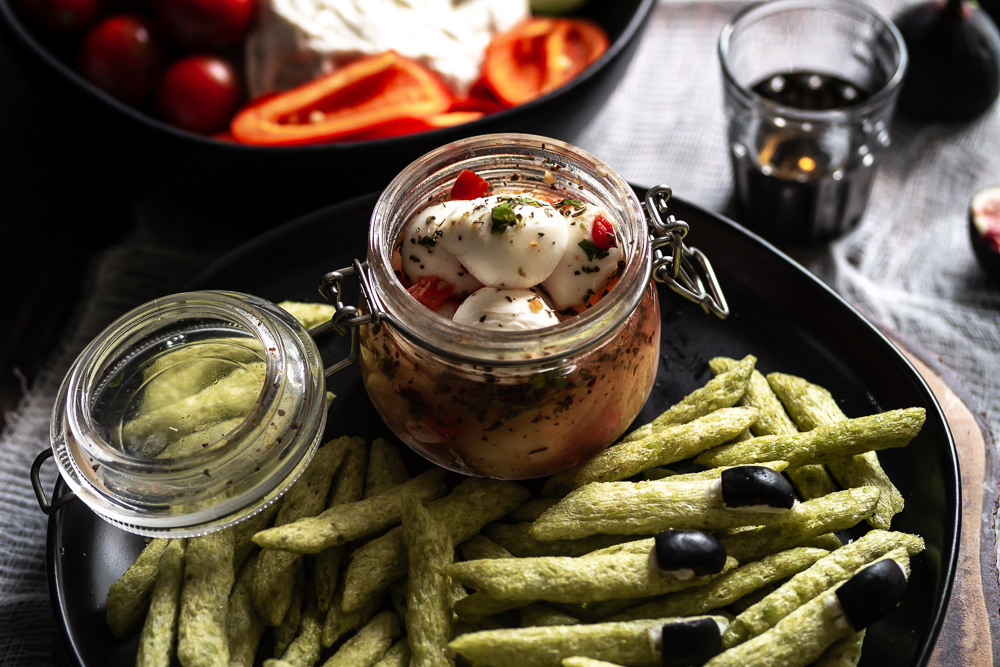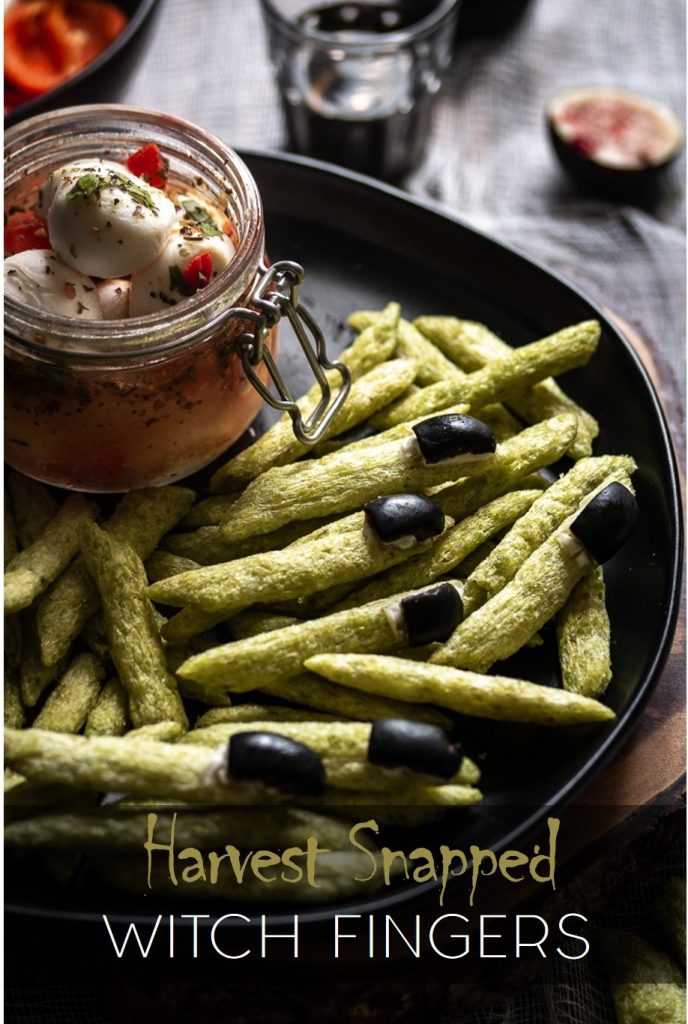 So simple and so cute! Harvest Snaps are the perfect size, shape and shade of
green to transform into Witch Fingers.
Plus they are packed with protein and a fiber.
Just schmere a little cream cheese and a trimmed black olive
on the end and voilà.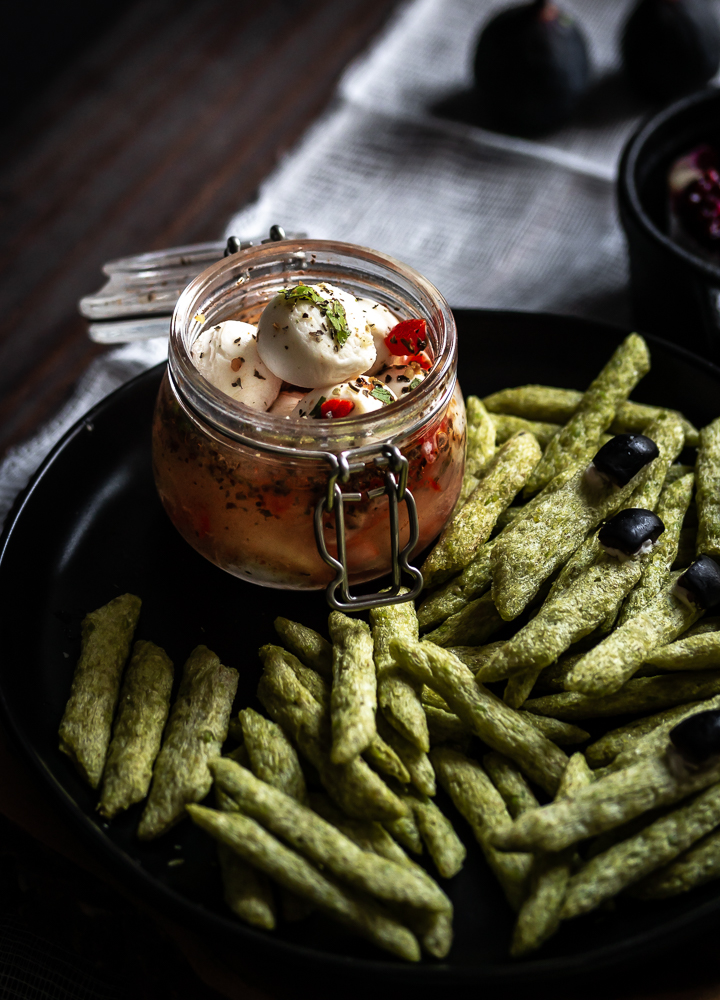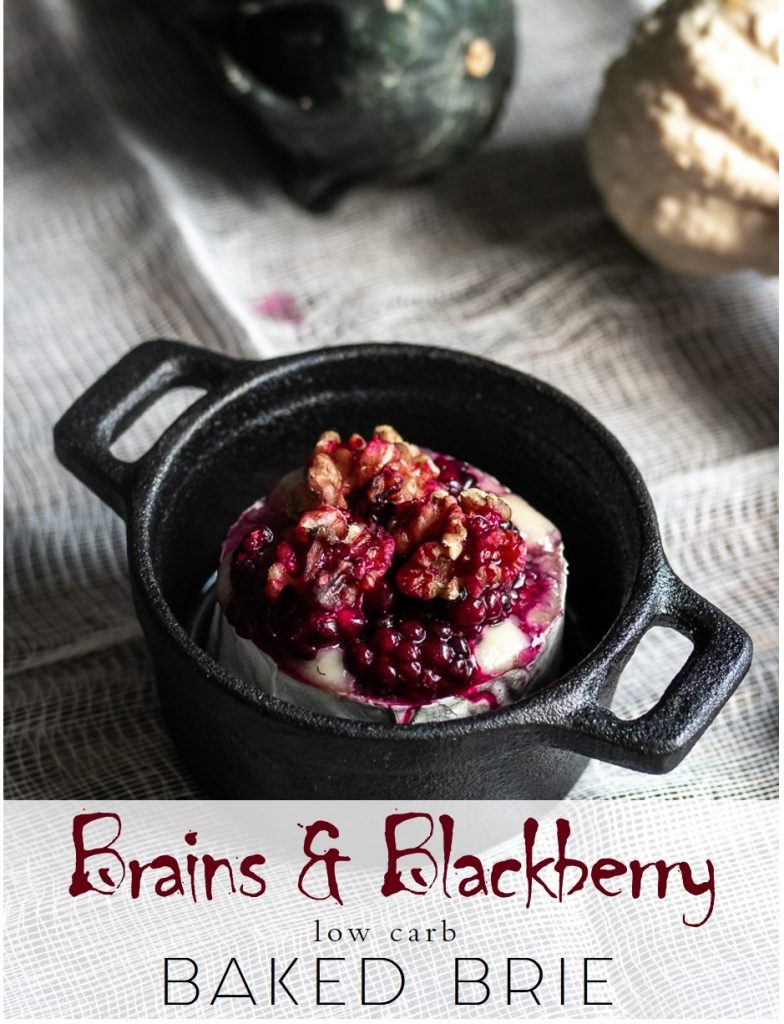 Did you ever notice walnuts look like brains, just
less intimidating?
Under the smashed berries and nuts are petite brie rounds in
Camembert and Petite Creme.
I love the tiny brie rounds because they fit into my mini cast iron pots and
you can make multiple flavors!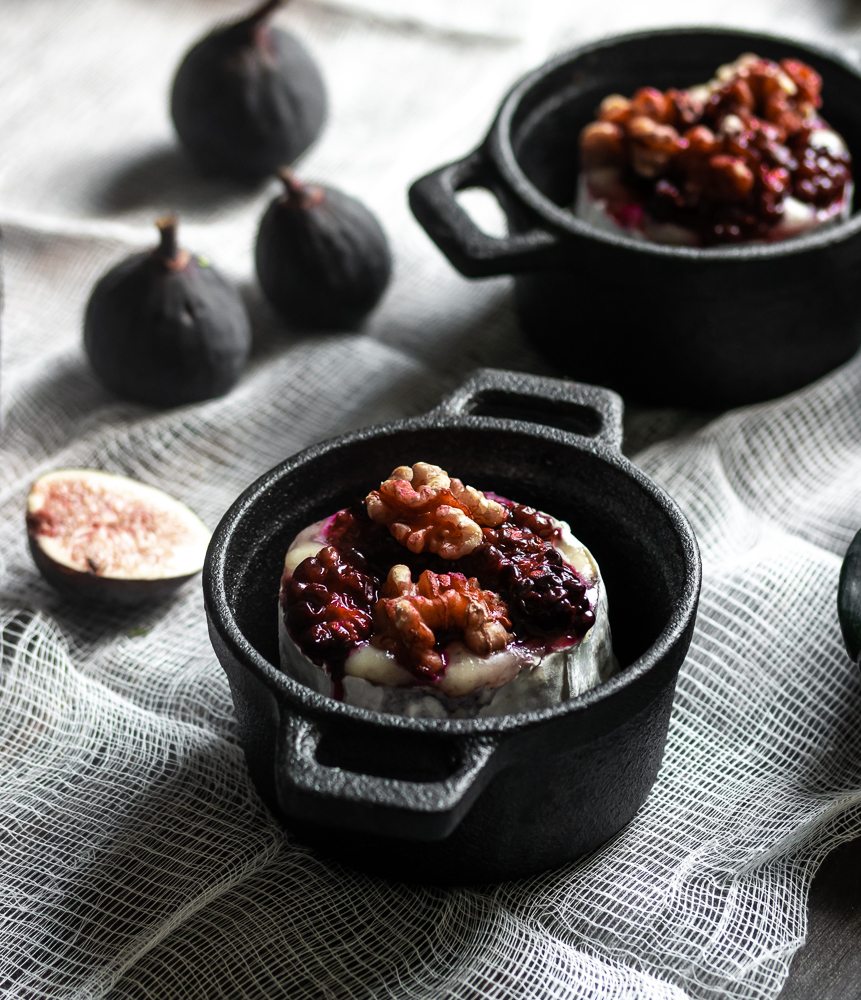 Just heat the berries and your sugar-free sweetener of choice
and smash!
Scoop the berries on the brie, top with walnuts, and pour the
warm juice over the tops of the nuts.
No too brainy, but just brainy enough.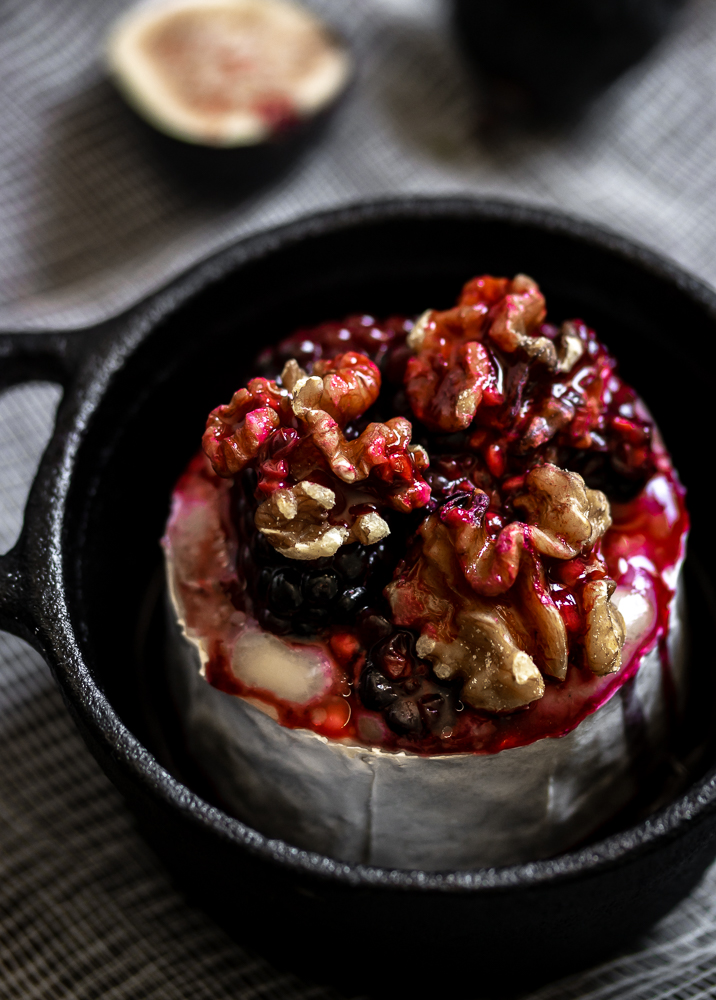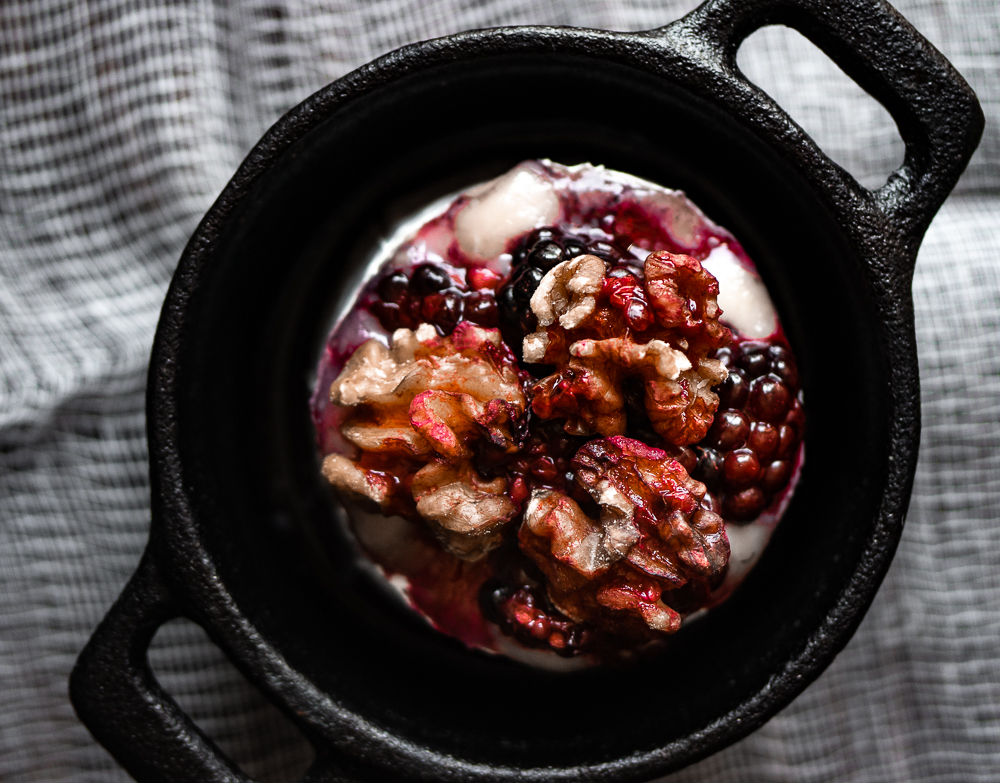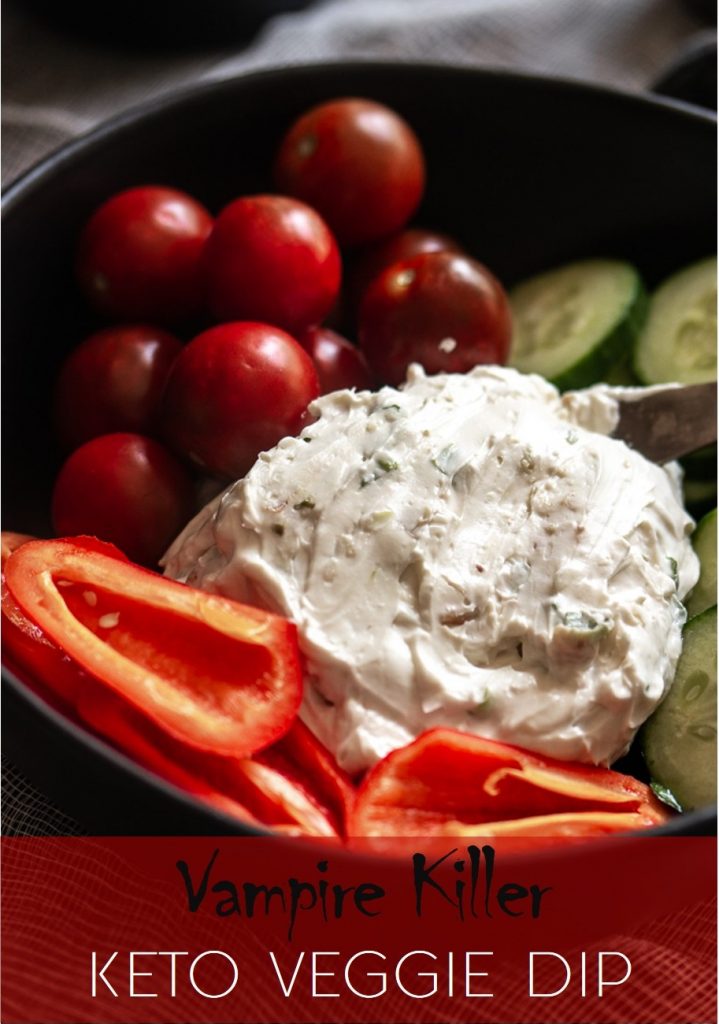 This one is perfect for keto and killing vampires, all in one scoop.
Tons of roasted garlic, green onion and a combo of Greek yogurt
and cream cheese, so not only is it garlicky and delicious, it's
protein packed too.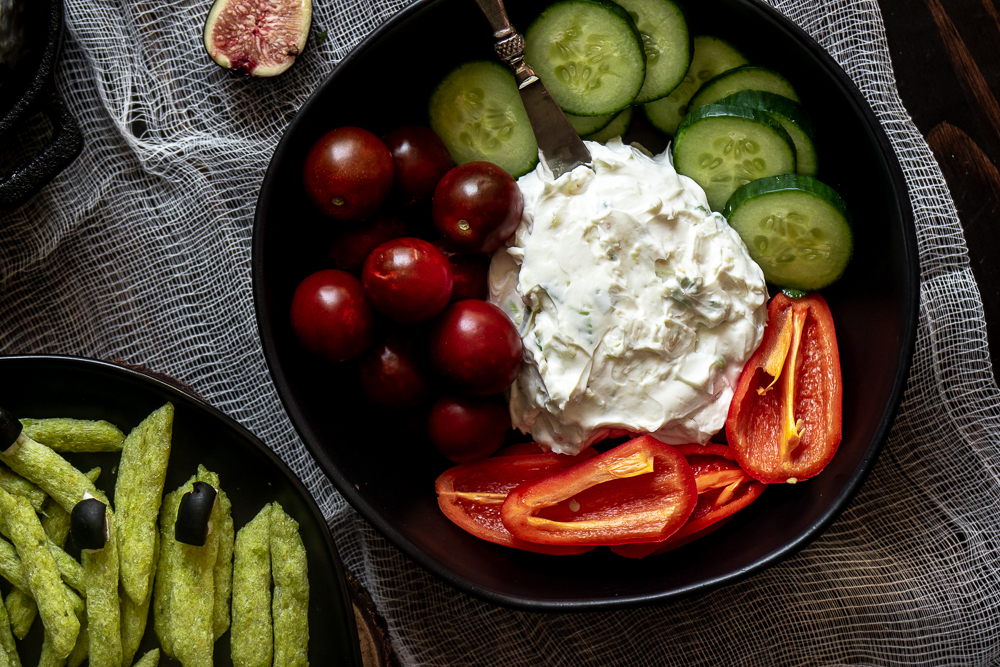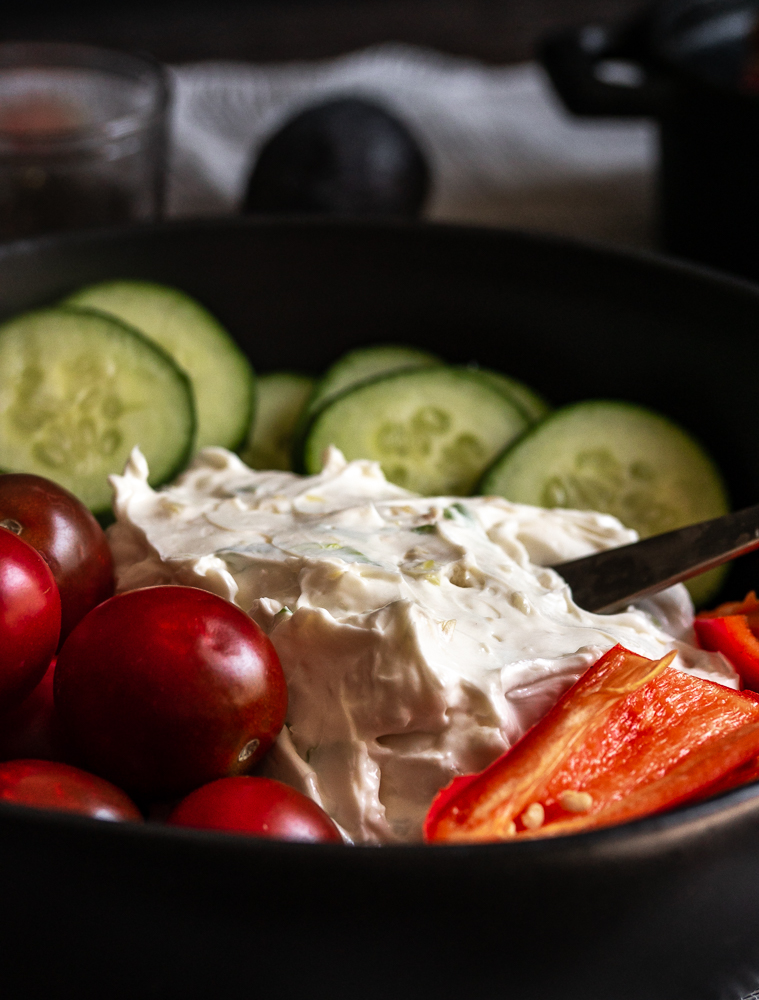 *This dip recipe has been scaled UP to serve more people! Corrected 10/10/18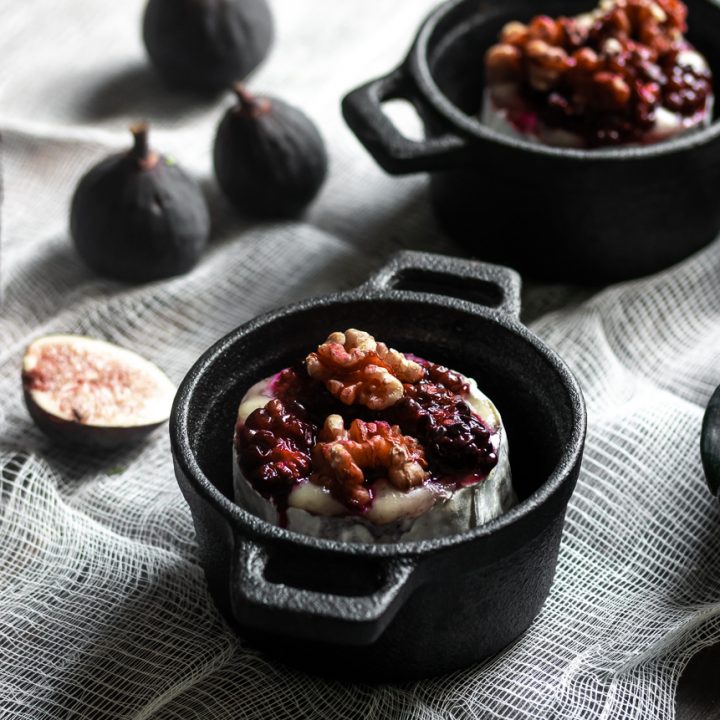 Low Carb Halloween! Brainy Blackberry Brie, Finger Snaps, and Crueldité
Additional Time:
10 minutes
Marinated Mozzarella, Harvest Snapped Fingers, and Vampire Killer Veggie Dip! Oh, and the Brains and Blackberry Brie is TO DIE FOR.
Ingredients
For the Brie
1-8 oz wheel of Brie or 2-4 oz petites
1/2 cup Blackberries
1 tbsp Swerve or sweetener of choice
4-6 Walnuts
For the Harvest Snapped Fingers
1 bag Lightly Salted Harvest Snaps
15 Black Olives, halved and edges trimmed
Cream Cheese, to act as glue!
For the Vampire Killer Veggie Dip
2-8 oz blocks Cream Cheese
1/2 cup Greek Yogurt
2 heads Garlic, roasted with 1 tbsp Olive Oil
4 Green Onions, chopped (also known as Scallions)
Instructions
For the Brie
Gently slice the top rind off the brie and place in oven safe dishes. Bake at 350 for 5-7 minutes.
In the microwave, heat blackberries and sweetener for :30. Smash warm berries with a fork to release the juices.
Top the baked brie with the berries, then walnuts. Pour the remaining juice over the nuts to look bloody.
For the Harvest Snapped Fingers
Cut each olive in half and trim the edges to resemble fingernails.
Smear a small amount of cream cheese on each Harvest Snap and place the olive on the end.
For the Vampire Killer Veggie Dip
Heat oven to 400 degrees.
Cut off the top of the head of garlic to expose the cloves.
Drizzle with oil and wrap the head in foil, bake for 40 minutes, then let cool.
Place the cream cheese, yogurt and chopped onion in a food processor and pulse until smooth.
Squeeze the garlic from it's cloves and add to the processor and pulse to combine.
Transfer to your serving dish, wrap and refrigerate until you are ready to serve.
Serve with lots of dippable veggies!