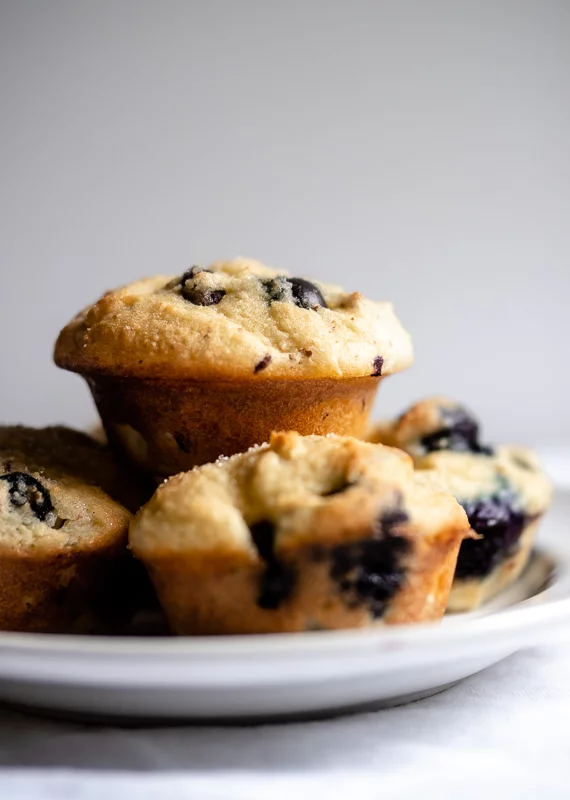 Blueberries Know No Season!
Or maybe I know no season? Probably more accurate. Why be shackled to the apples and gourds of fall when the produce department at Harris Teeter offers up the fruits of summer all year long?
Especially if the berries are on sale and you really need a break from pumpkin, before your skin turns an unflattering hue of orange to rival a discount spray tan. It's for the best.
Off-Season, On Point
You may be wondering what the big deal is and why I took the time to make this very regular, run of the mill keto muffin recipe—and you'd be right to wonder. 
What makes these cute little b-berry muffins worth 500 words and two-too many photos is the way they taste. Basically, really really good! I'd wager a full 3x better than the Little Debbie Mini Blueberry Muffins in the white plastic packages. That's saying something.
If that doesn't sway you, how about the fact that they are bursting at their blueberry seams with health? That they have a subtle sweetness and truly tender crumb that screams gluten without actually having gluten? Or maybe because when eaten warm from the mini muffin tin, they will make you believe in magic again.
And to love a heavy-handed pour of vanilla.
The End. 🥧
Soft & Fluffy 🥛🥧 Mini Blueberry Muffins!
Suitable for all seasons, breakfast, lunch, dinner, or in place of cake at your freaking wedding.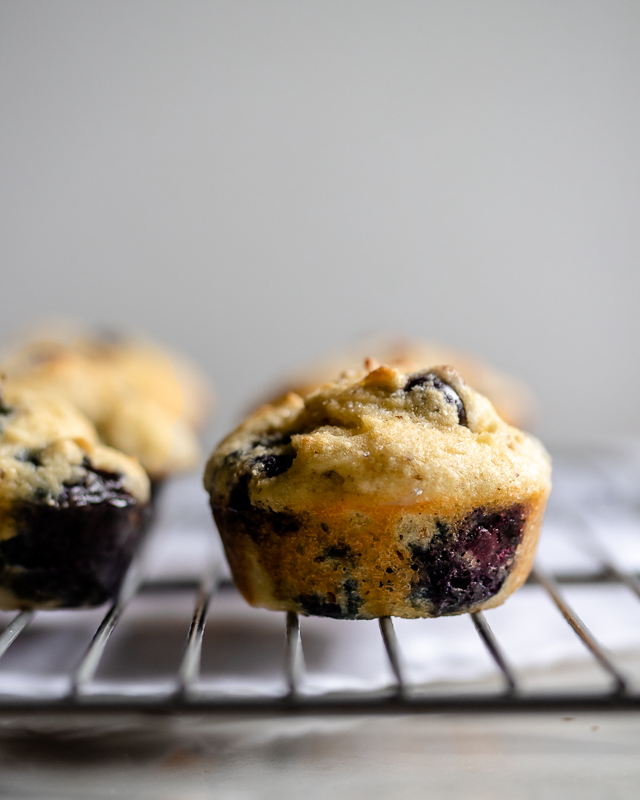 Remember, these muffins are mini. 
I would love to tell you how they work in a full-size muffin pan,
but I haven't tested that and I don't want to mislead you.
If you try it, let me know!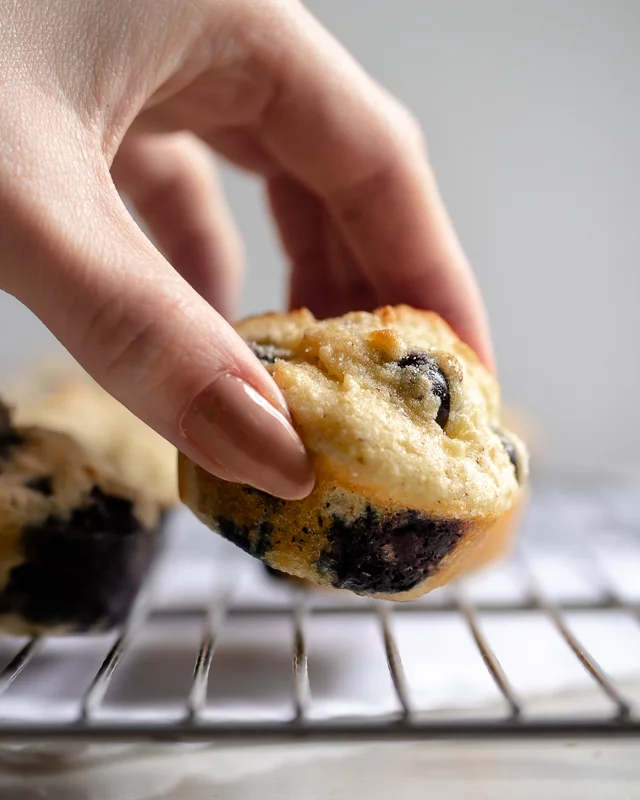 You may also notice the sparkling sprinkles of sugar. 
Not only is it beautiful and fancy as heck, but it's also sweet and adds a fun texture.
Just dust them with Granulated Swerve mid-baking for an
an extra special touch.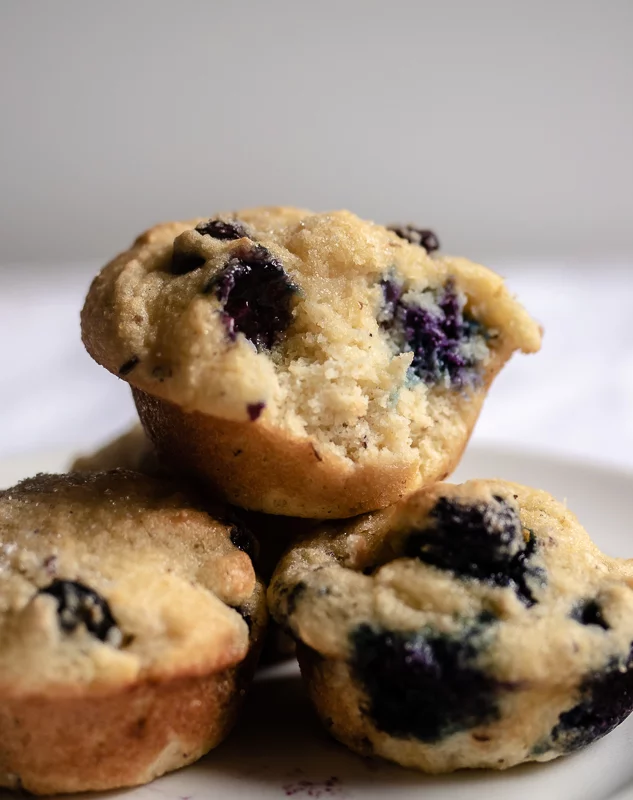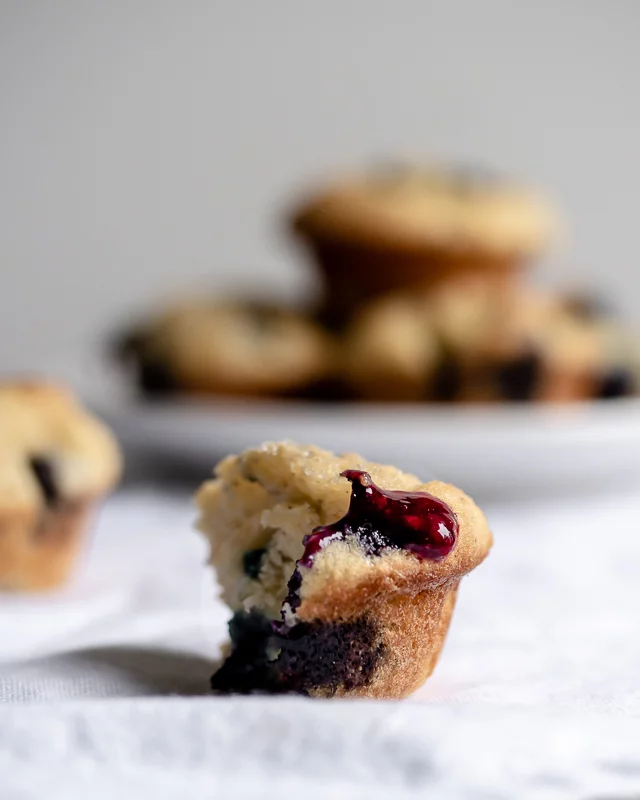 Heads UP! This post contains affiliate links. As an Amazon affiliate, I earn from qualifying purchases.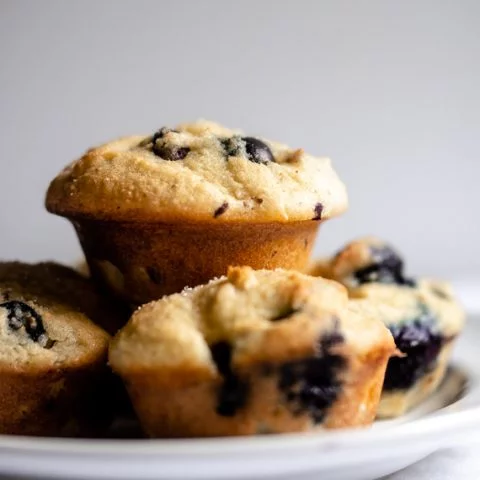 Keto Mini Blueberry Muffins
Gluten-free and Low Carb Mini Muffins with Maxi Flavor.
Ingredients
DRY INGREDIENTS
WET INGREDIENTS
2 Egg Whites
1 Whole Egg
2 tbsp Butter, melted and cooled
1 tsp Vanilla Extract
4 oz Fresh Blueberries
Instructions
Heat oven to 375°F and spritz your mini muffin pan with non-stick cooking spray.
Whisk together the dry ingredients so everything is evenly combined, then add the egg whites, whole egg, vanilla, and melted butter. Mix well and let stand for a few minutes to allow the batter to absorb the moisture.
Fold in the blueberries and portion into the prepared muffin tin. Bake for 12-15 minutes keeping a close watch. If you'd like, sprinkle with sugar mid-baking.
Once they are golden brown, remove from the oven and cool before eating. Or not!
Nutrition Information
Yield

12
Serving Size

1 mini muffin
Amount Per Serving
Calories

66
Total Fat

5g
Carbohydrates

3g
Net Carbohydrates

2g
Fiber

1g
Protein

2g