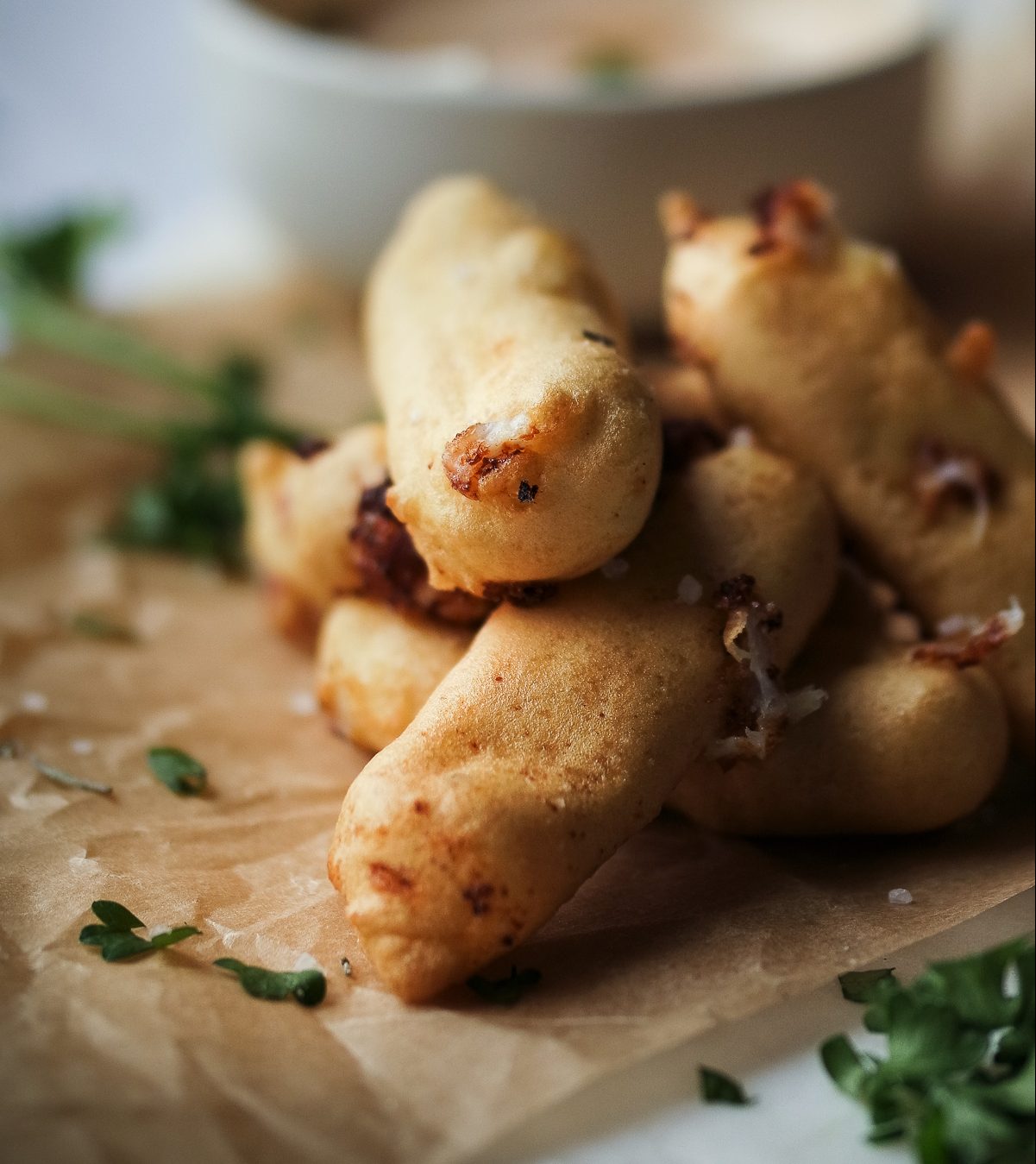 Easy Peasy &  A Little Cheesy
I kid you not, this recipe is so easy that my nephew who is like, 13, made these with me AND THEN recreated them FROM MEMORY and sent me a photo.
Gordon Ramsay, watch your back man.
Since our cooking class, I've been turning  chickpea flour (or besan) into everything and not just because I  have a giant bag of it. It's a great gluten-free flour option, especially if you're gf  AND nut free. Plus, if you are just low carb and not keto, it packs enough fiber to offset a fair amount of carbs. Not to mention it's versatile and makes THE BEST batter for dipping things like cauliflower and other various veg varieties.
….but cheese….let's talk cheese sticks.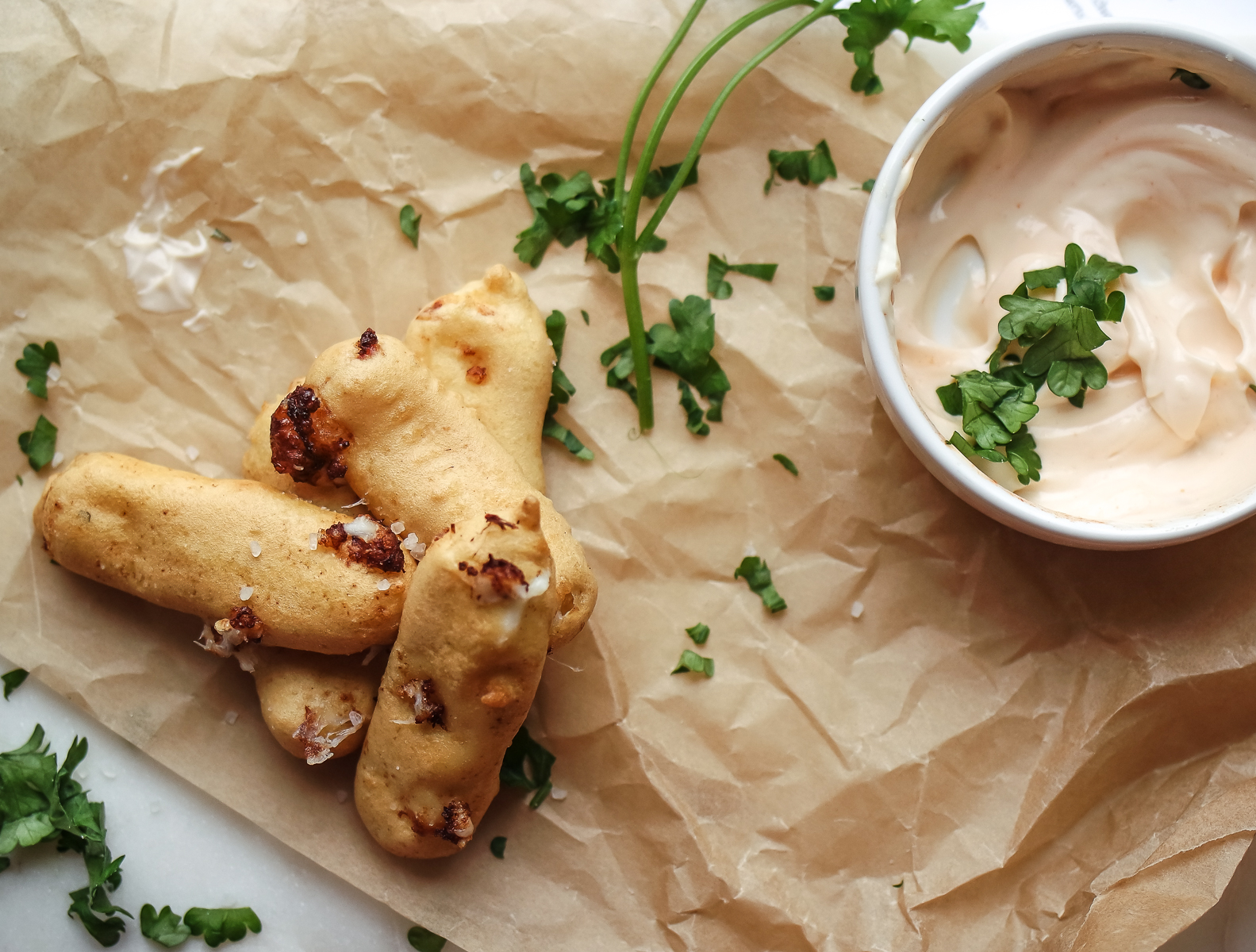 You take this thick chickpea flour batter that is deliciously soft, yet crisps to a golden brown. Then you add a titch of salt and garlic powder to round things out. Chickpea flour can get bland so a little somethin' can get you where you want to be, cheese sticks wise. THEN you drop this battered cheese stick into a fair amount of peanut oil and fry to golden perfection.
You could totally make these with almond flour, I hope. Honestly, I'm testing it. The batter doesn't hold together quite as well but I'm close. I'll post the swap in the comments of the recipe for all of my amazing keto-ers once it's not a five-hour production and actually works well.
Chickpea Battered Mozzarella Sticks
Low-ish carb but great for carb cycling keto diets and G R E A T for my gf girls (and guys).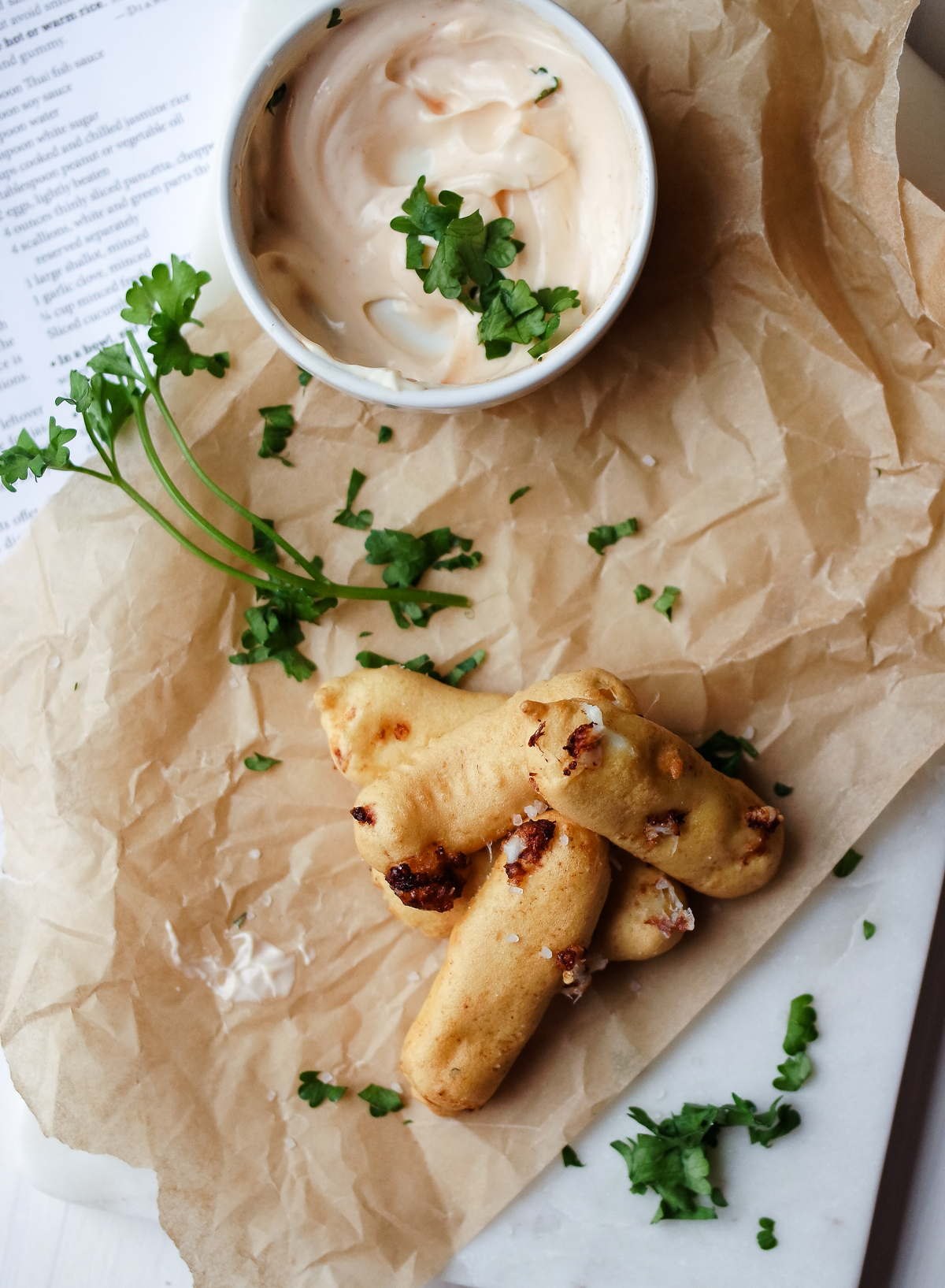 The dipping sauce of choice is mayo mixed with sriracha.
My lazy version of spicy aioli.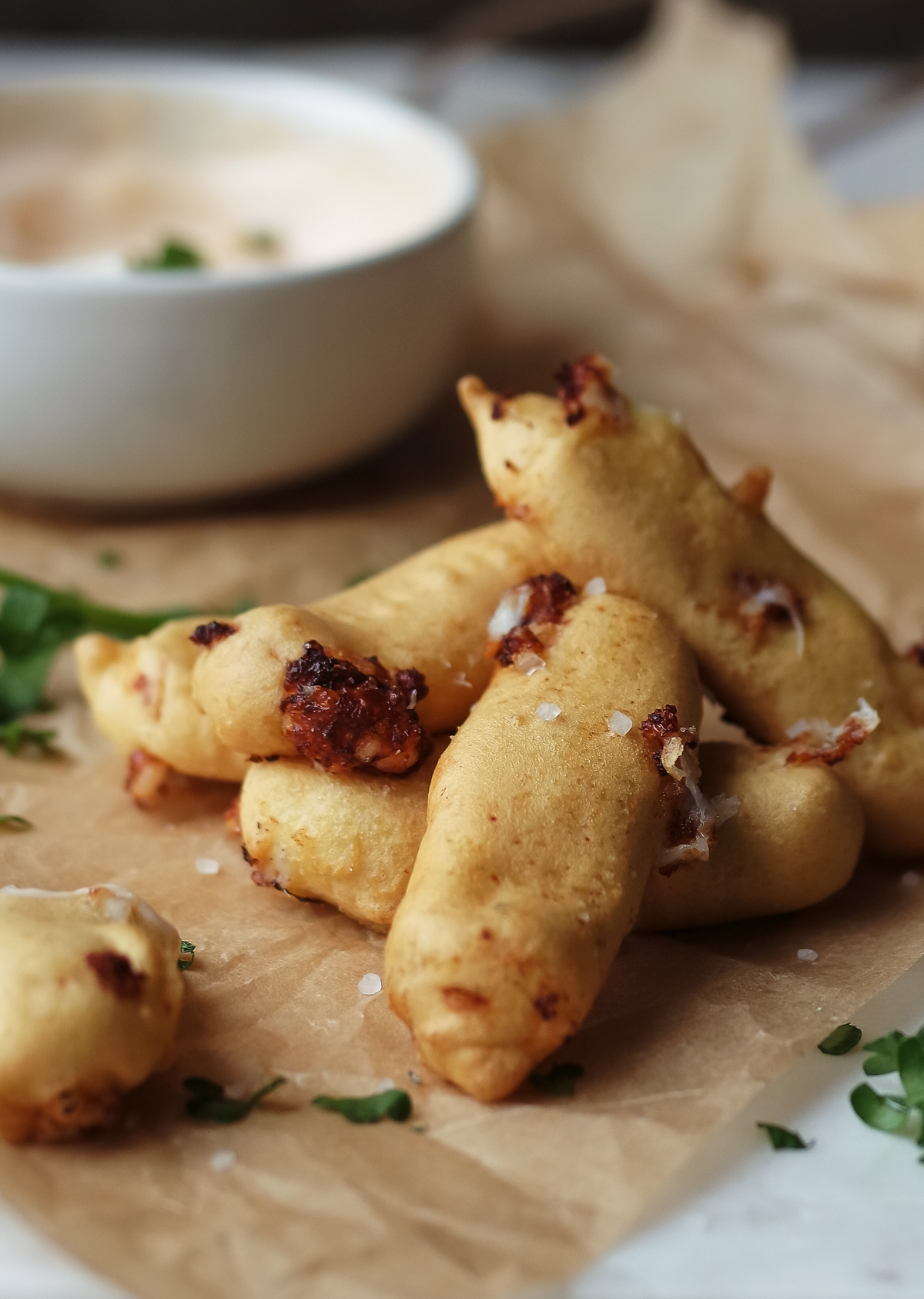 Use REGULAR cheese sticks or LIGHT cheese sticks.
Just remember  "light doesn't string like the real thing".
Catchy and true.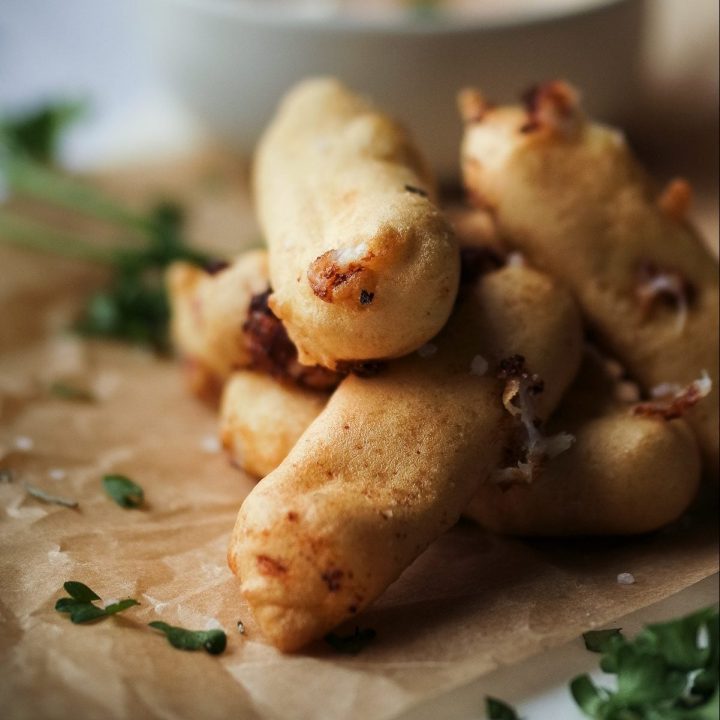 Chickpea Battered Mozzarella Sticks with Spicy Aioli
Ingredients
3 Mozzarella Cheese Sticks, cut in half
1/2 cup Chickpea Flour
1 tbsp Grated Parmesan Cheese
1/4 cup Oil of choice
2-4 tbsp Water, begin with two and add until it resembles thick pancake batter
1/2 tsp Salt
Oil to fry
Instructions
Mix the batter ingredients and set aside. The batter may thicken slightly as you work so adding a teaspoon of water as you go may be necessary.
Heat approximately 4 inches of oil in a fry pan or saucepan on medium high. When a droplet of water sizzles when it hits the oil, it's ready.
Dip the cheese sticks in the batter, making sure they are completely coated.
Fry two to three at a time until golden brown and lay on a paper towel to cool.