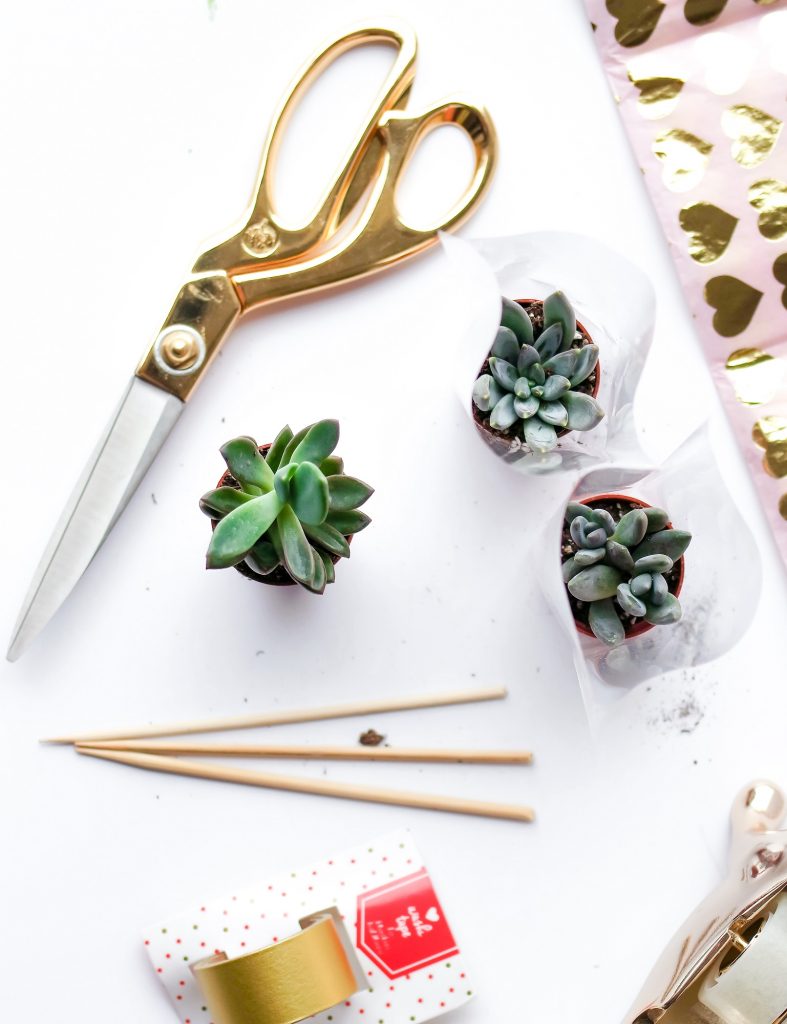 Just because you have a bond that cannot be broken with your gal pals, it doesn't necessarily merit breaking the bank. Cheesy, I know. But it's the truth.
They know the love is real.
I plan to do something snazzy for each and every one of them this year and since I cannot break the bank (it's already broken) valentines will be dirty cheap.
*Dirty cheap*
a. there is dirt involved
b. it's under five bucks  
As I was surfing Pinterest, I found THESE cool ideas and they were so dang easy that I couldn't pass it up! No, I'm not making all of my ladies succulent valentines (some prefer sweets over succulents…) but a few of the lady gang members are getting some sassy greenery!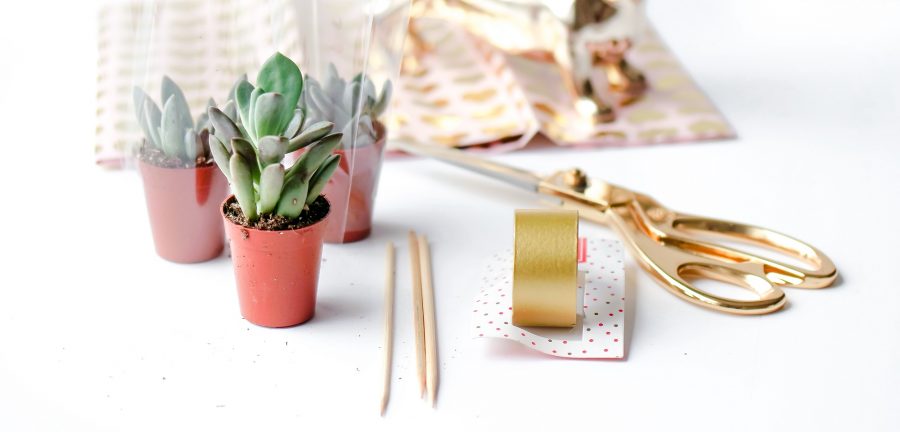 BEST PART?!?! The cost is less than $3 and the value based on love is one billion US dollars.
 🌵 DIY Succulent Valentines ❤
Let's get crafty in the name of love!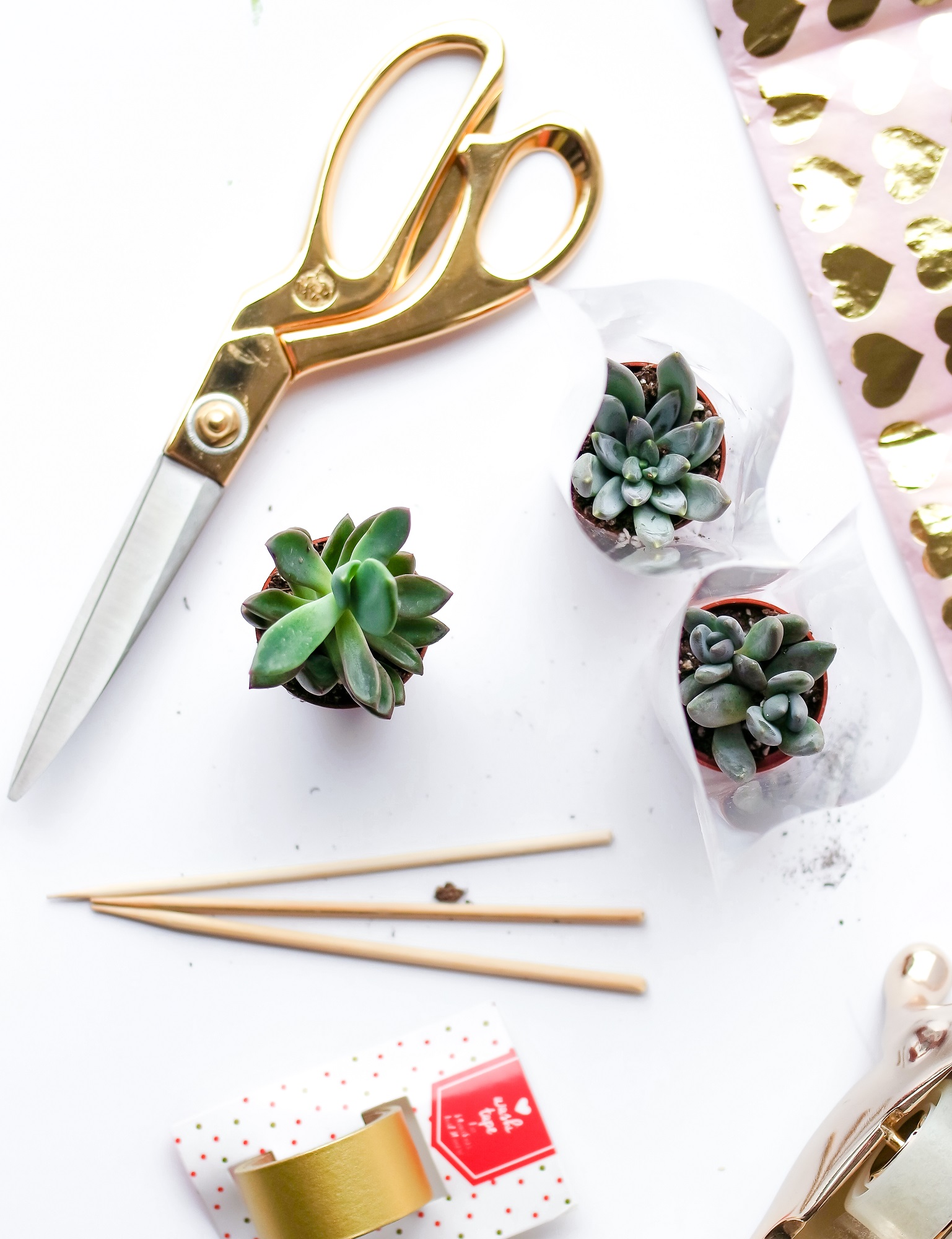 Washi tape makes everything better, prettier, snazzier, etc.
Washi tape flags are no different.
Get creative with and write straight from the heart.
Use a sharpie. I didn't have one handy but it's worth it.
My lady gang loves me, despite my child-like penmanship.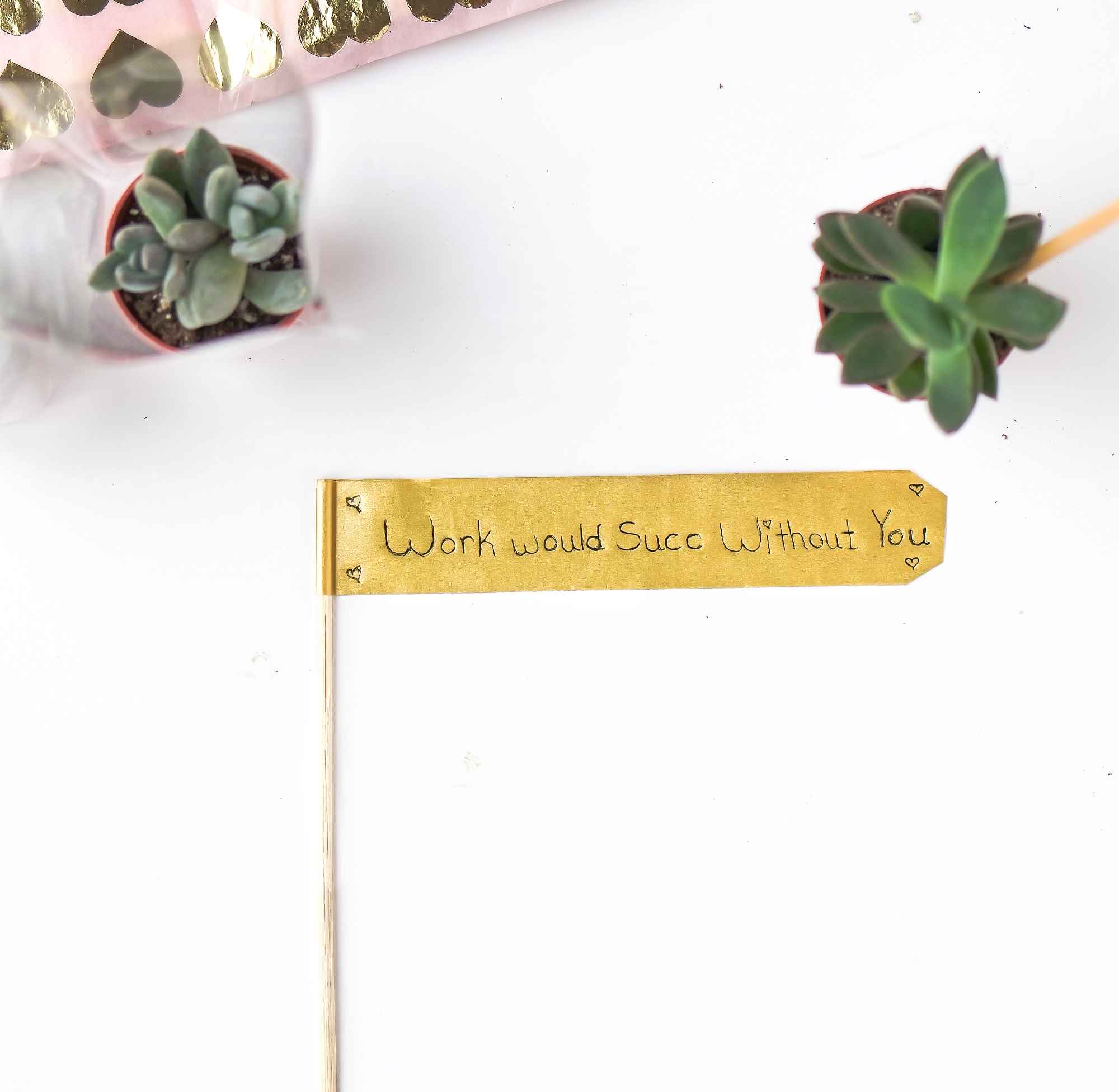 Decorate your pot or don't.
If you love someone, you decorate the pot though…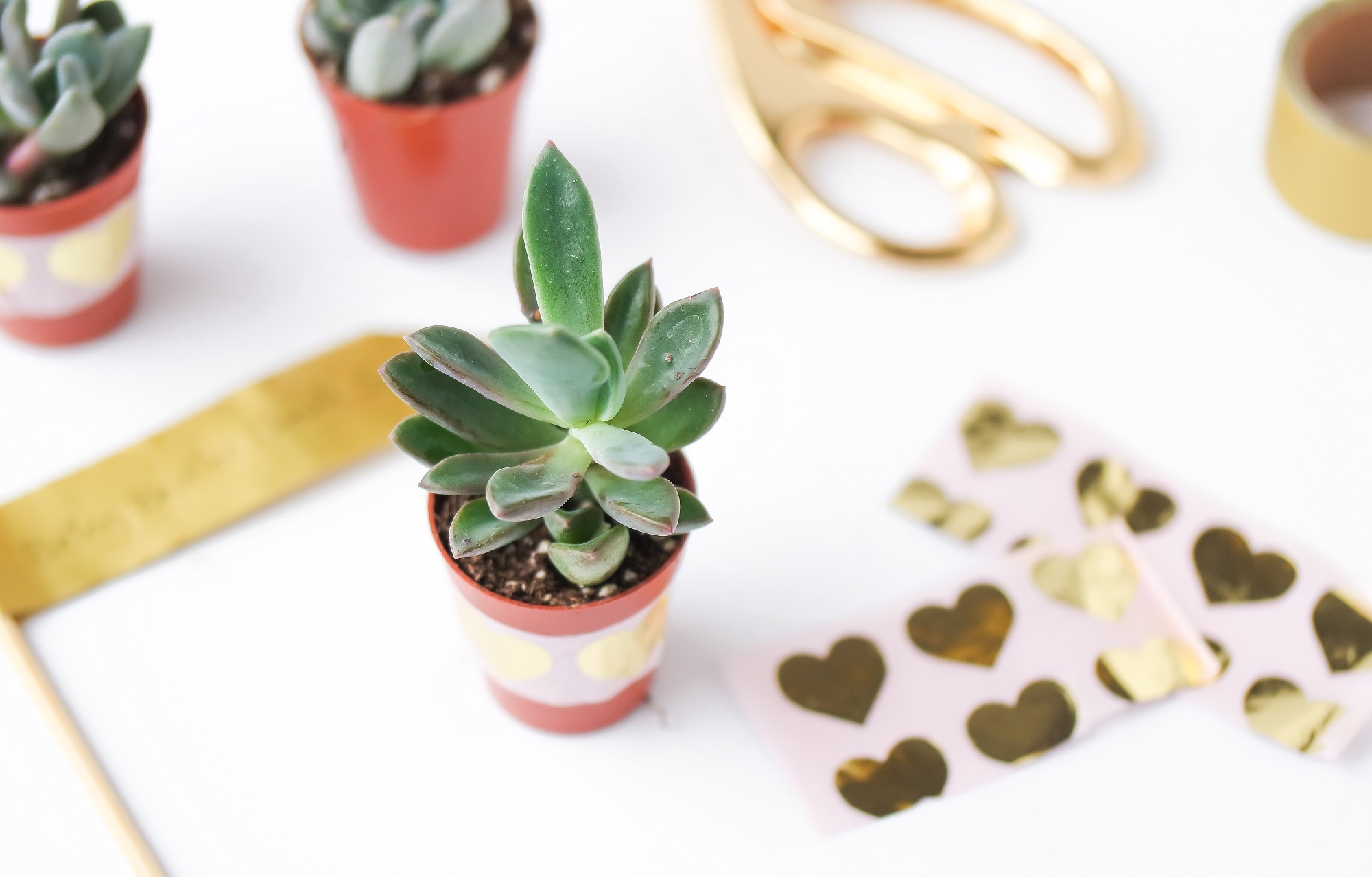 Double stick tape and festive tissue paper does just fine and it's CHEAP.
Washi tape would work, too.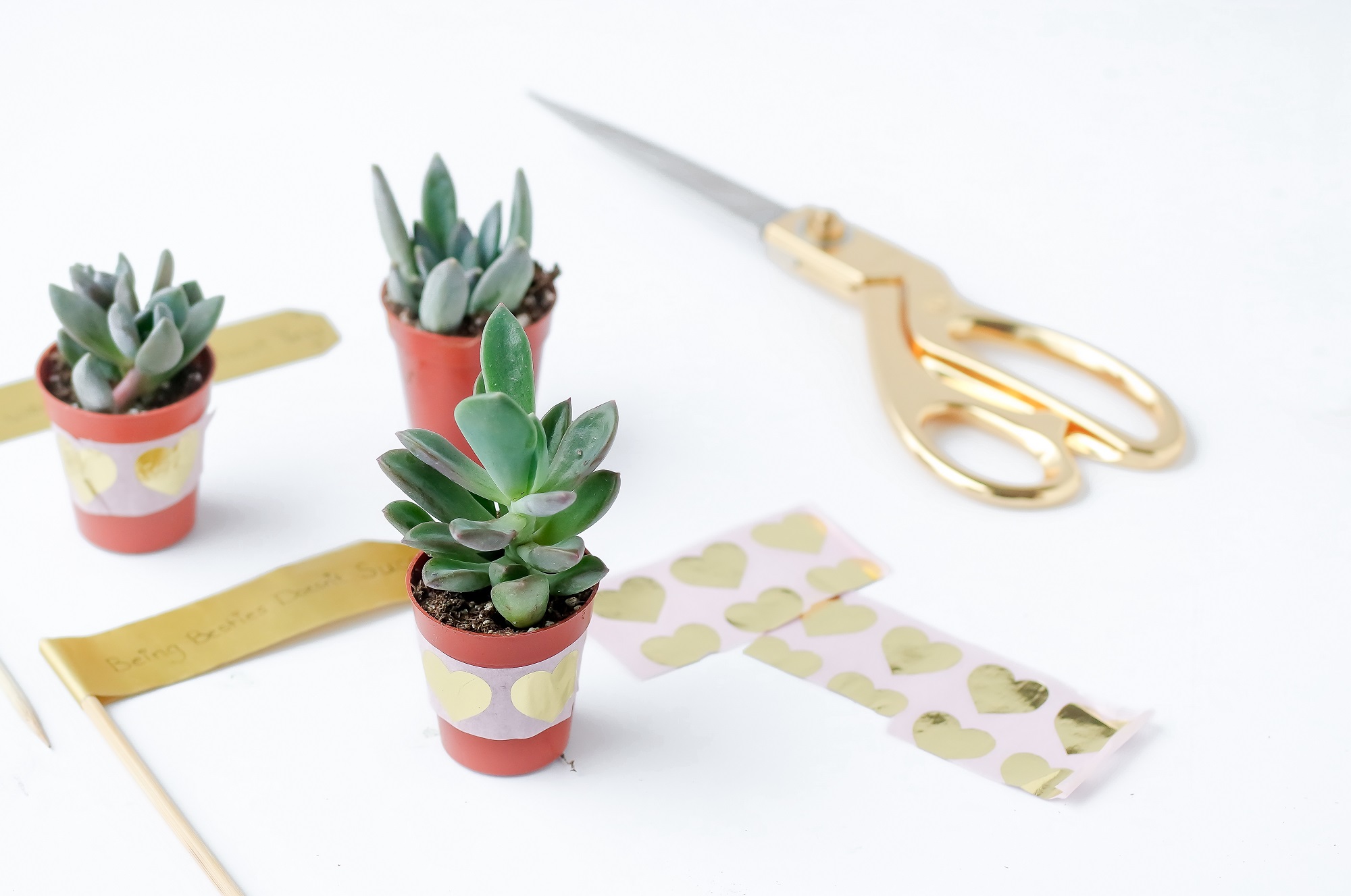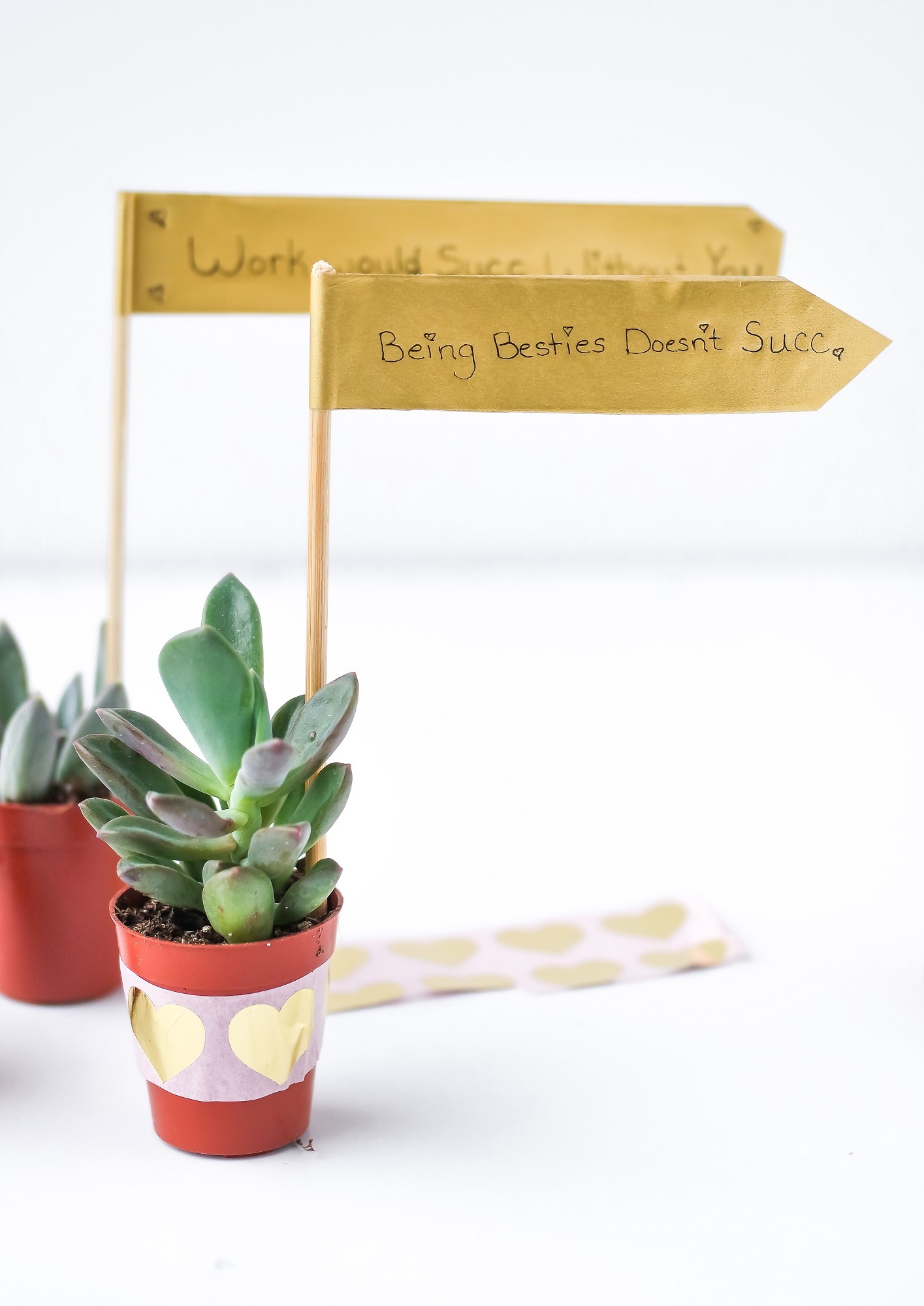 Supplies 🌵
---
Miniature Succulents – mine were $1.99 from my local grocer
Washi Tape
Bamboo Sticks
Double Sided Tape
Tissue Paper – for decorating your pot
For the pot:
Apply the two-sided tape around the edge of the pot. Cut a narrow strip of tissue paper that should go around the pot and cover the tape.
Washi Tape Flag:
Cut a piece of washi tape approximately 8 in, place the bamboo stick in the center and fold the ends together. Using a Sharpie, write the cutest puns you can think of!
Stick your bamboo flag in the succulent and spread the love!
What are you doing for your pals this Valentine's Day?
♥ Liz