When was the last time you felt sexy?
Was it when someone told you that you were sexy? Was it when you decided to look in the mirror, accepted who you are and love yourself? Be honest!
Self. Love.
Someone once told me "Liz, rely on someone else for happiness and you'll constantly be disappointed". Smart lady. If we can't make ourselves happy, feel fulfilled, feel beautiful, etc., how can we expect anyone else to come even remotely close? It's up to you (and only you) to provide that much-needed affection daily.
DAILY!
And what better time than NOW? Love month. February. The time when we dissect every inch of our bodies and they somehow don't measure up to the distorted perception we have of perfection. My God, we can't even orgasm because we are so concerned with whether or not our tummy is squinched up in an unflattering way. That is next level nuts and it's got to stop. Right the heck now.
Be Your Own Valentine
Together or alone or married with five kids…it doesn't matter. Celebrate the fact that life is worth living because of the pleasure of living it. Take control of your cupidity and indulge in the things that make you feel – beautiful – strong – sexy – desired – etc. You know you want to/need to. A few ways I do just that? Read on.
Remove the underwires and wear a lacy, stretchy bralette that good to the gals. Feeling sexy yet? Stretchy bras + Stretchy bottoms = Happily Ever After. I have a fave stretchy skirt that always makes me feel perfect no matter the bloat level.
Let your skin breath! Skip a bunch of makeup and just play up your prettiness. I love being glowy with a little cat eye and false lashes. That's it.
Indulge in something. Diets are great and if you can feel sexy and eat healthy, by all means do it, but if you want to indulge in some full fledged chocolate (or a bottle of Rosé) then seize the moment. Grab a great book or your favorite Netflix guilty pleasure and cuddle up with yourself for a change.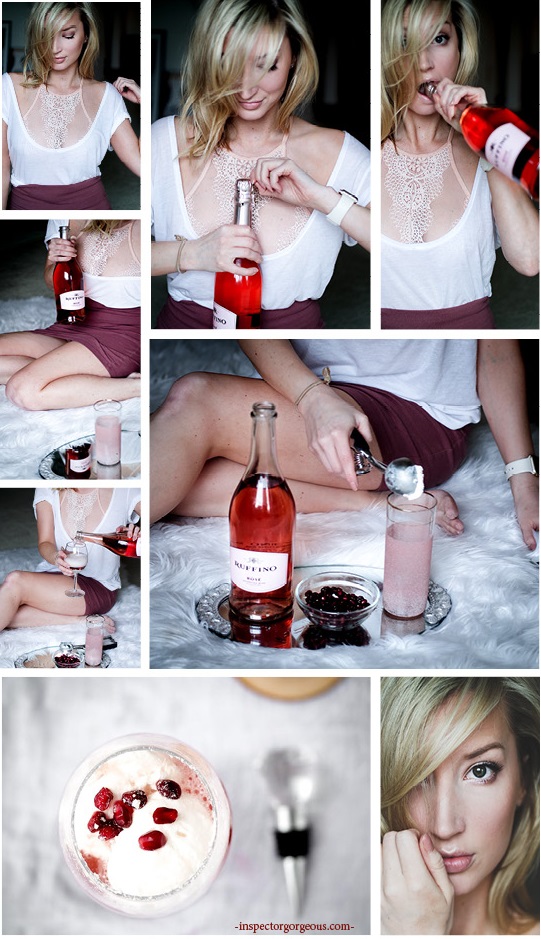 And there are SO MANY other ways to empower and appreciate yourself. I'd list them all but who would read it?
Share in the comments…after you check out this tantalizing booze concoction I so carefully crafted for you all…
Pomegranate Rosé Fizz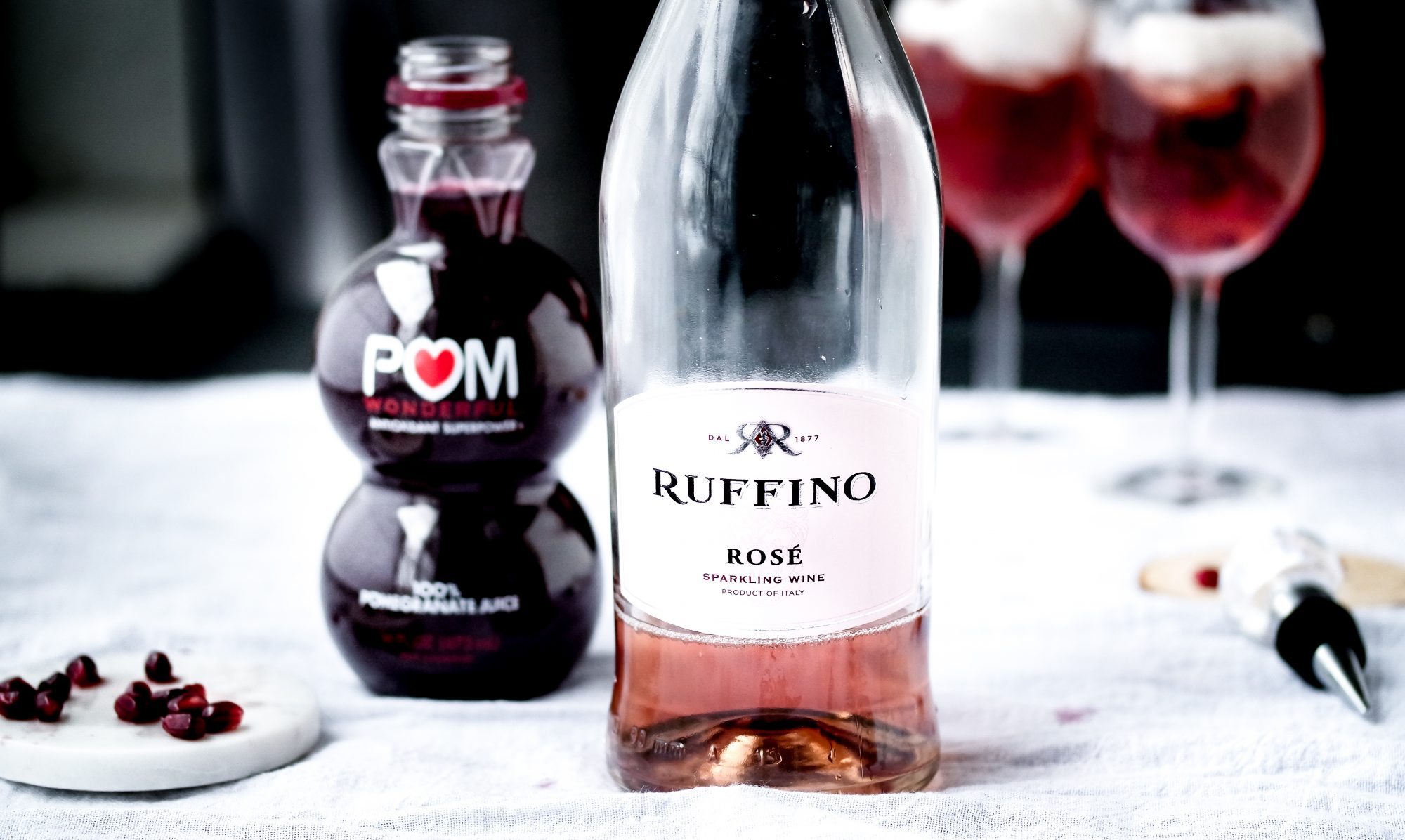 Cheap Rosé is OK when you add pomegranate juice and Gin.
If someone complains, who cares? We are our own Valentine.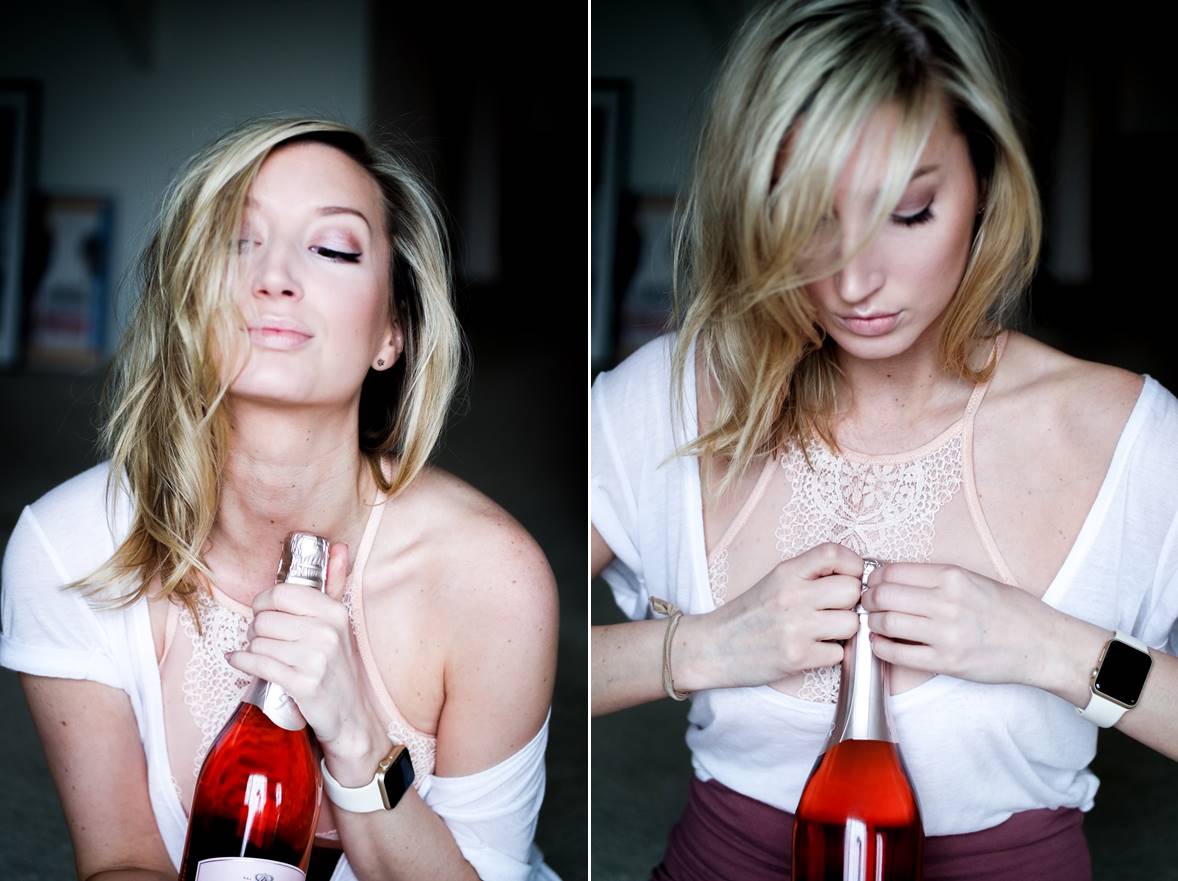 Pour, don't measure.
Measuring is stressful and this is your day.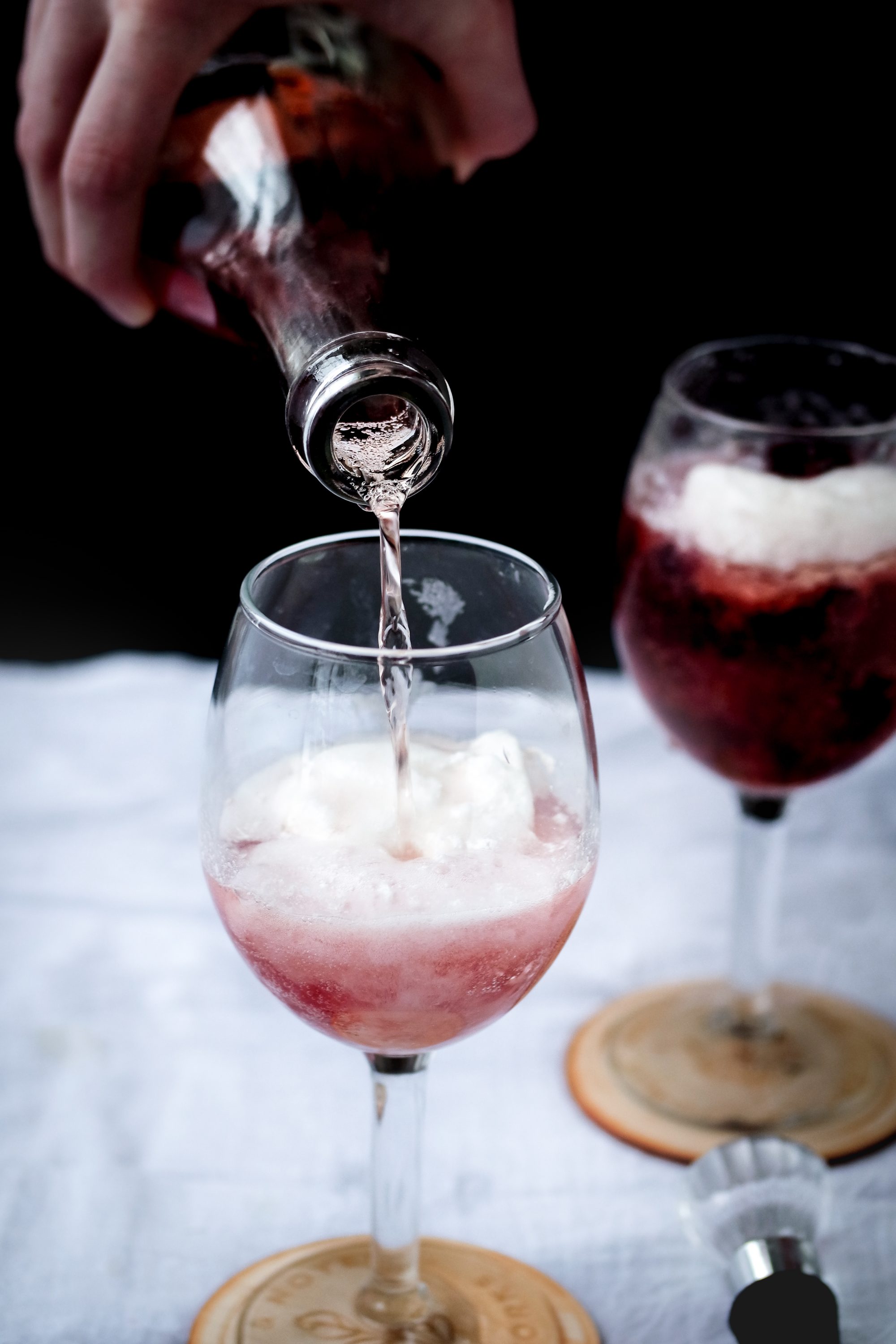 Half a bottle?
The ENTIRE BOTTLE?
All of the above.
Happy Valentine's Day Sweetheart. You've earned it.
Pomegranate Rose Fizz

Ingredients For One

Rose or Favorite Sparkling Wine
1.5 oz Pomegranate Juice
1 oz Gin (optional)
Dairy Free Whipped Cream (Pomegranate Sherbet would work if you can find it!)
Pomegranate Seeds (garnish)

Instructions

Pour Pom juice and Gin in the bottom of your wine glass.
Add your scoop of whipped cream or sherbet.
Add Rose slowly being careful not to fizzzzz over! Top with pomegranate seeds.
♥ Enjoy your Valentine's Day and every single day after!!!