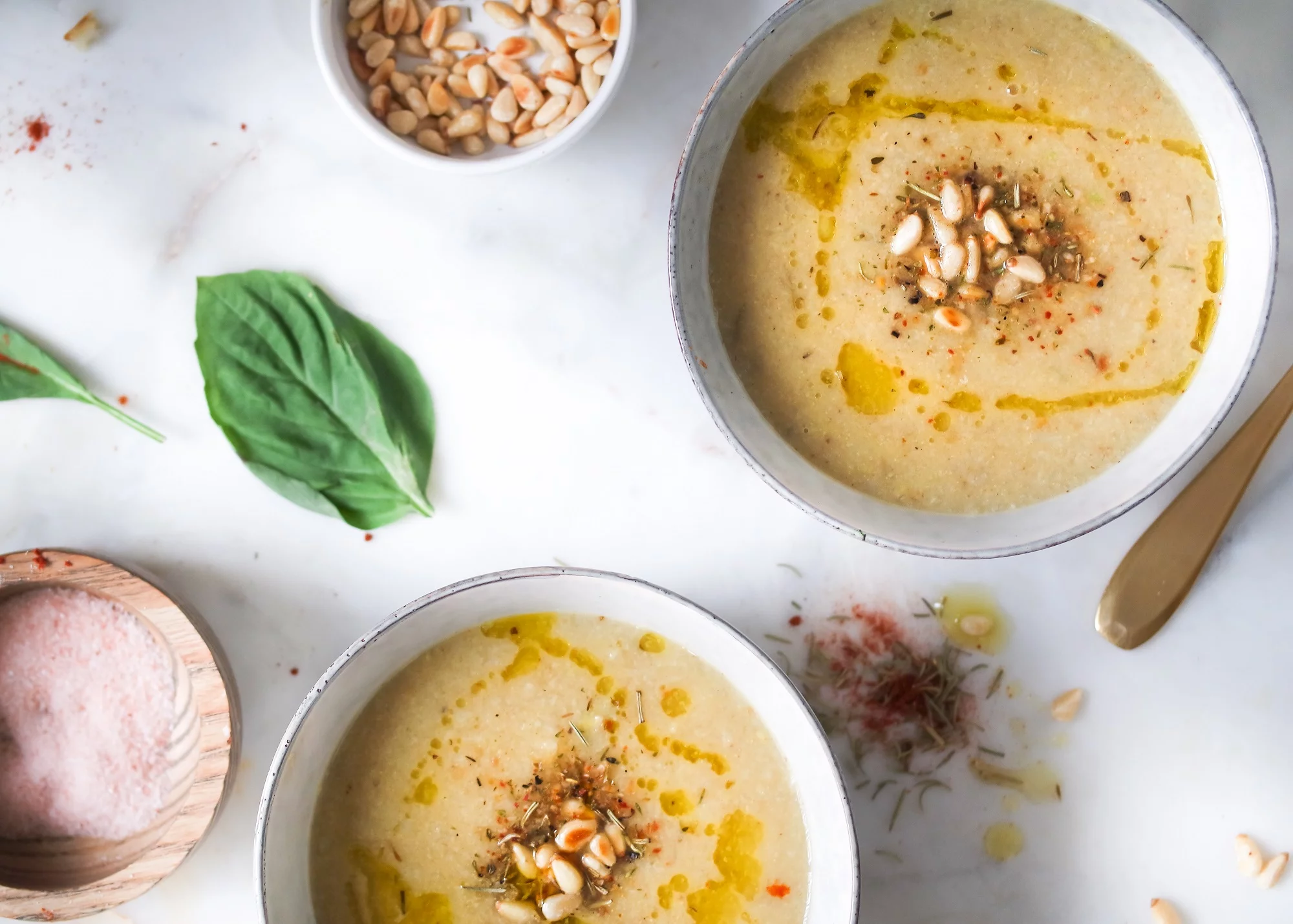 Do you remember that brief moment in our great nation's history when YOLO was a totally acceptable thing to say?
"Are you really going to ___?"
"Yeah, YOLO dude."
*And then you do the stupid thing.*
…
Great, right? A phrase that allows you to pretty much justify any poor decision you've ever made, removing all guilt or responsibility?
No! Not great, guys. Awful. I know because we've been using YOLO a lot again in my girl gang and consequently its been getting dangerously out of hand. Take for example, the last 7.5 days of my life which I subsisted on mostly frozen vegetarian nonsense with a side (hunk) of cheese and a quart of wine…
When you start using YOLO as an excuse to eat more cheese, it's intervention time.
SO I've been cheesing and snacking and wine-ing it up lately, in part due to Living la Vida nightlife and the occasional date-night splurging. I'm almost always over-served in a dating situation (both wine and cheese and sometimes salad bar olives) because I have zero self-control when good mood Liz is vibing.
*Why did I JUST say vibing? It's because I typed YOLO and now I've polluted my own damn mind.*
Secondly, I've made so many tasty recipes and then tasting the tasty recipes that I'm testing, that I've maybe over-indulged. Like, ate a whole bucket of buckeye peanut butter in under a week, indulged.
YOLO?
SO I'm back on track because next month is February (love month) and I don't need to be bloated AND cranky, which means I'm forcefully putting you all back on track with me. Sort of a YOLO Lite deal.
YOLO Lite-The healthier way to live only once.
Roasted Cauliflower Soup
with Fresh Herbs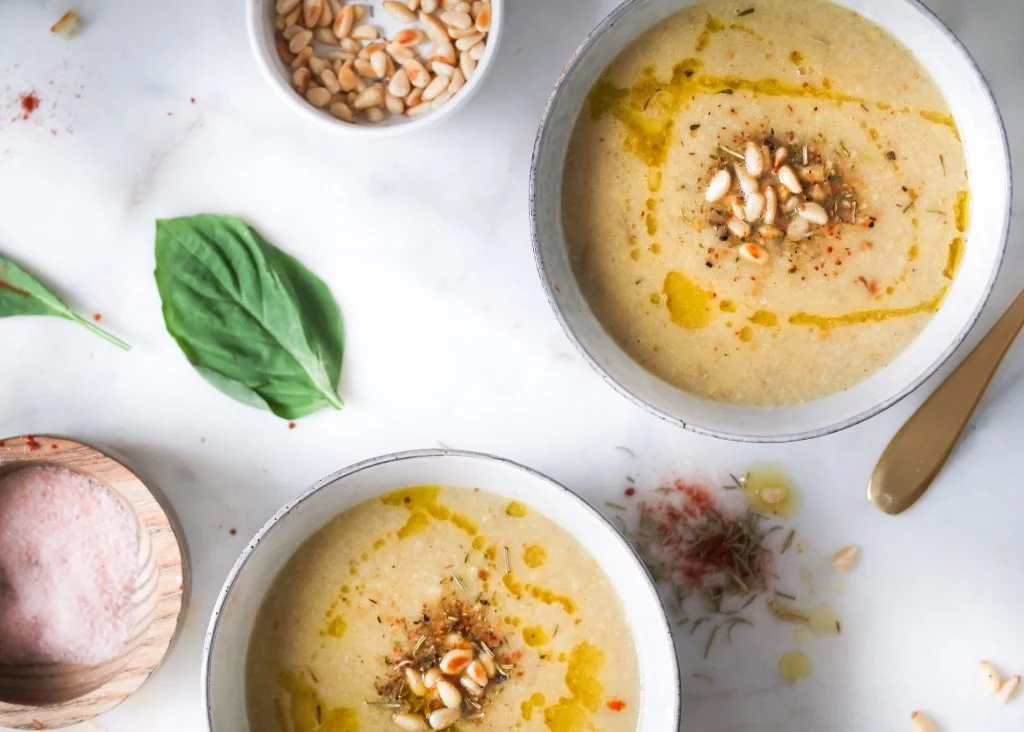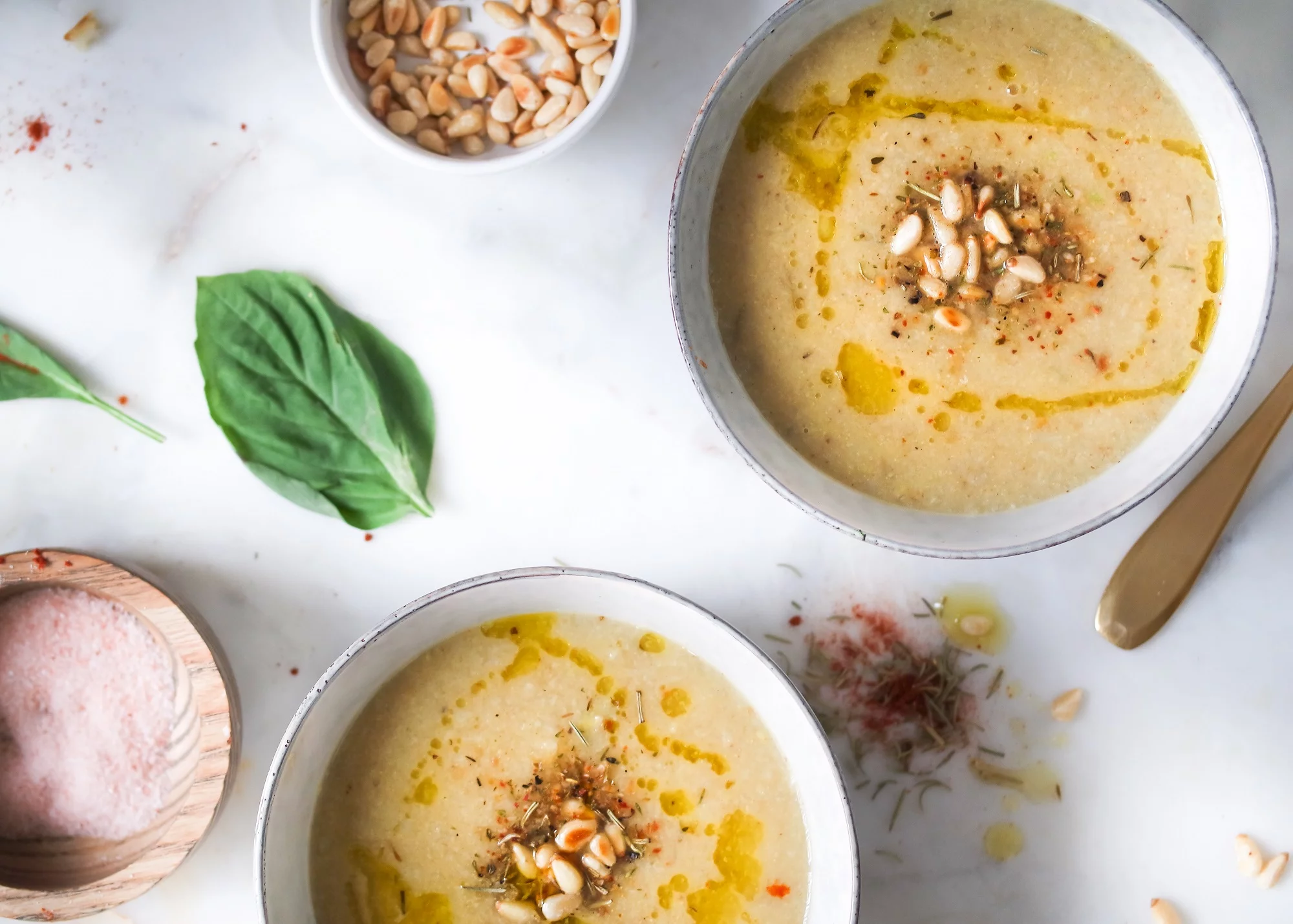 First of all, this is vegan but it doesn't have to be. Also it's vegetarian but if you don't have fake chicken broth, use real chicken broth. I'm here to feed you and help you get YOLO Lite, no matter your meat preferences.
OK, so roast everything and gather ingredients and blah blah blah.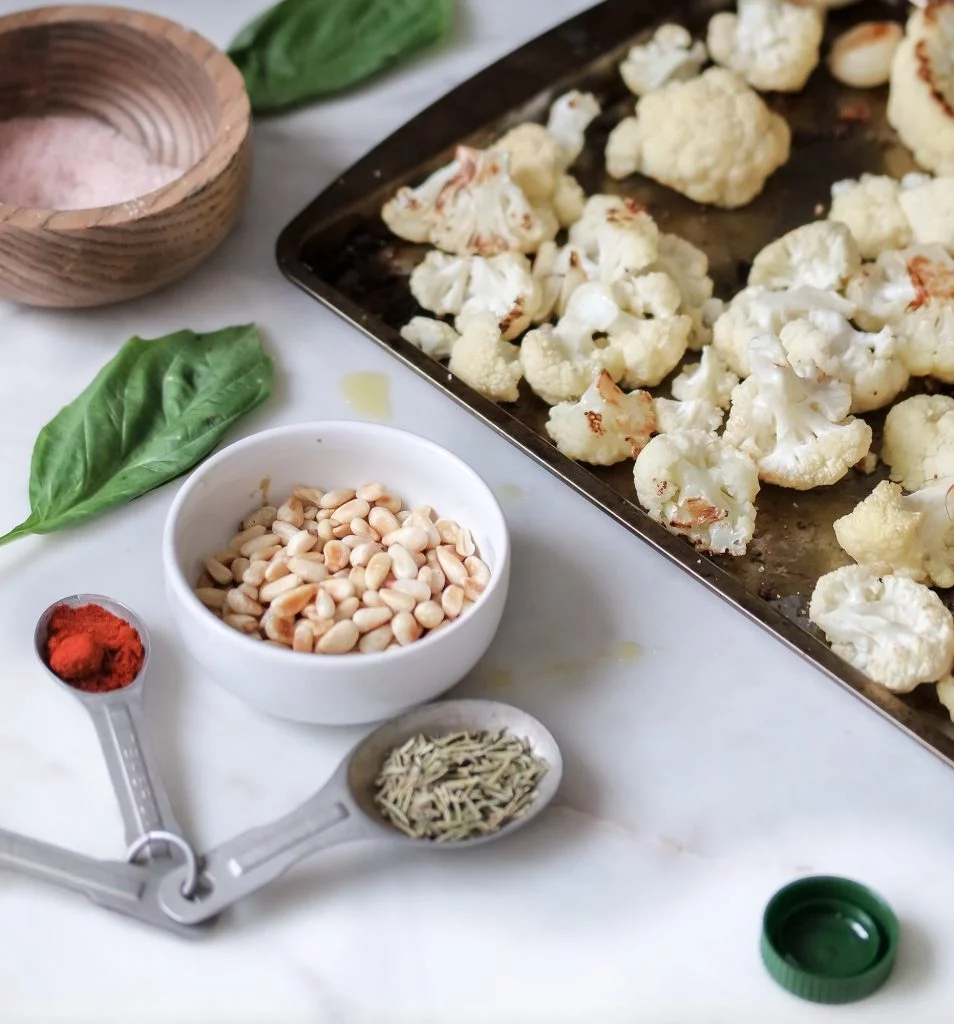 DO use an avocado to make it creamy because our creamy soup needs it's
fatty deliciousness.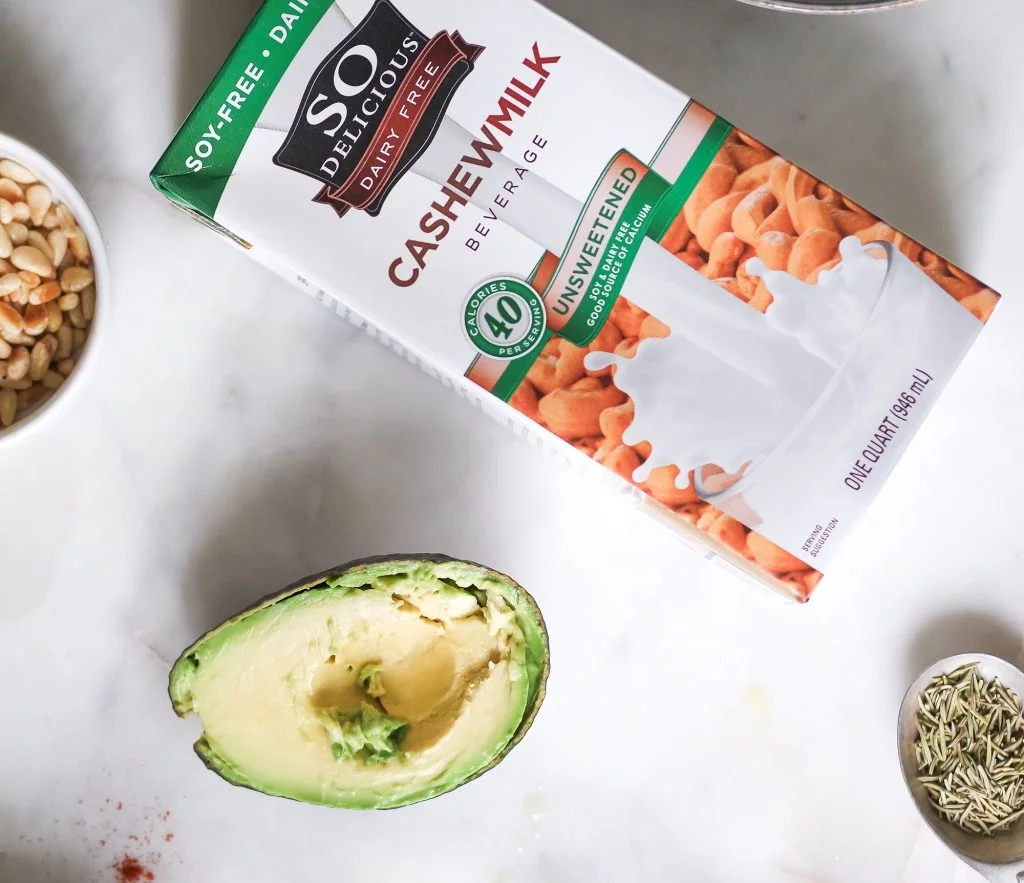 I added the seasonings first and then puréed the mix.
In the recipe card I do it after I purée. I'm a rebel like that.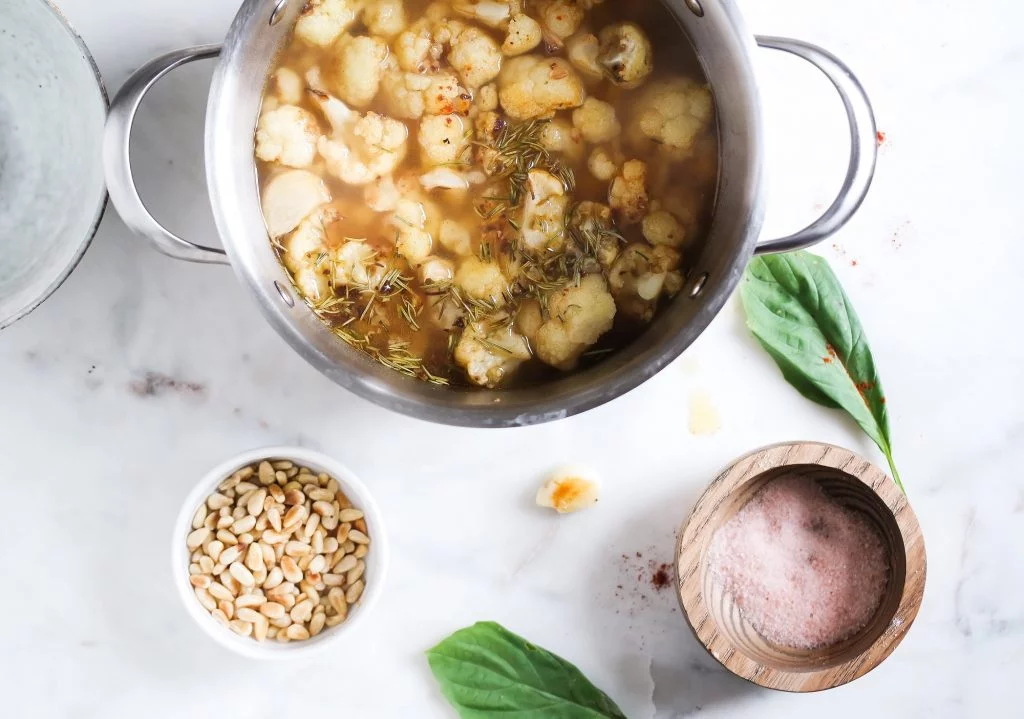 Silky and ready to be slurped.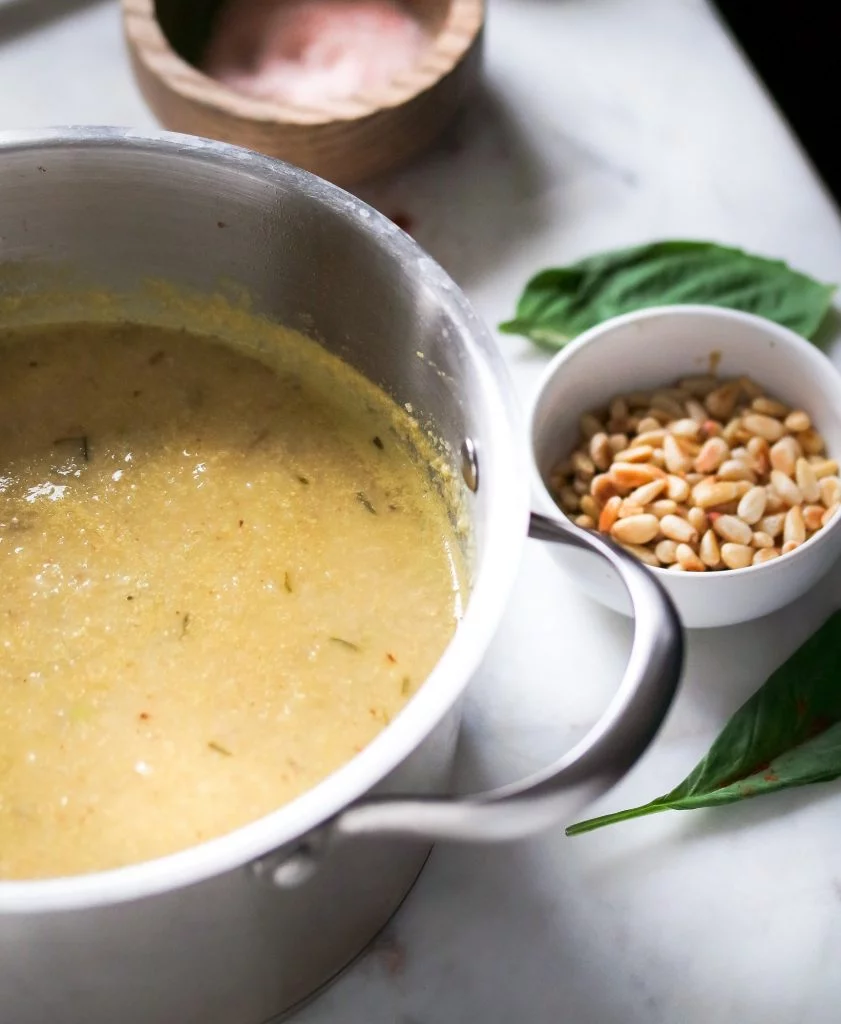 Oh yeah, add more healthy fats.
When it comes to healthy fats, YOLO pouring is acceptable. Not even the lite kind.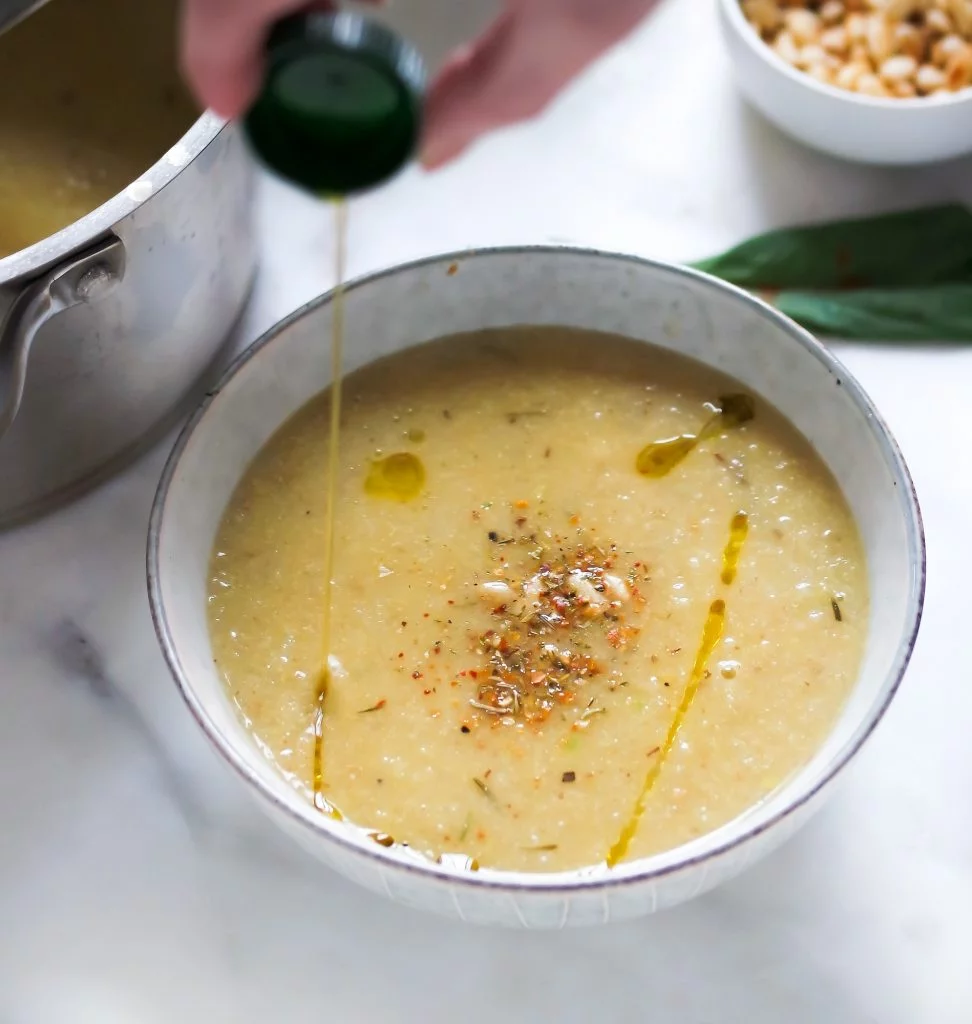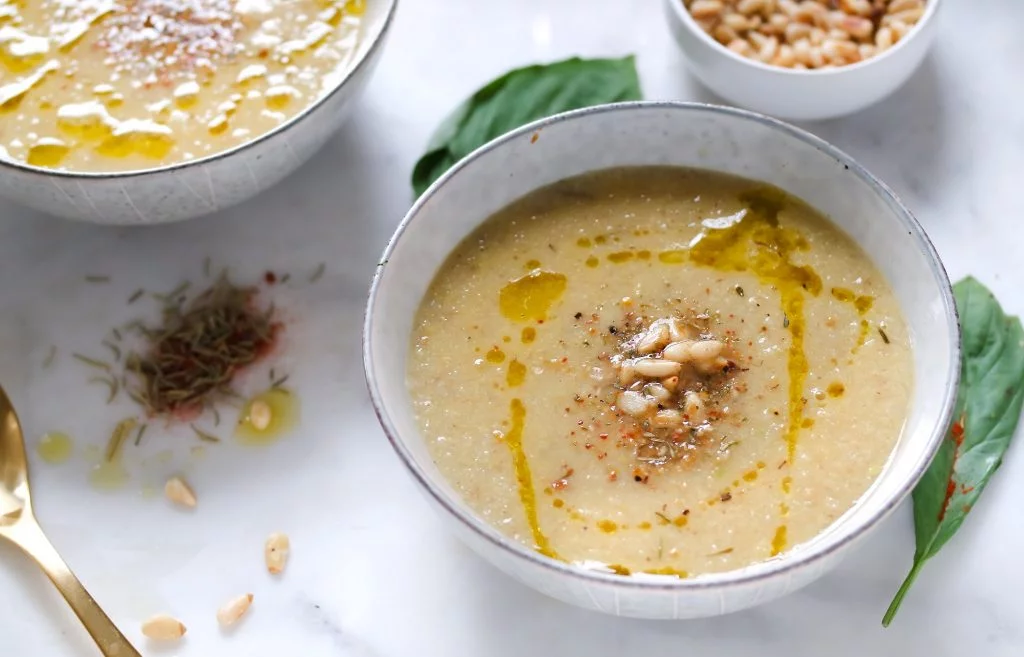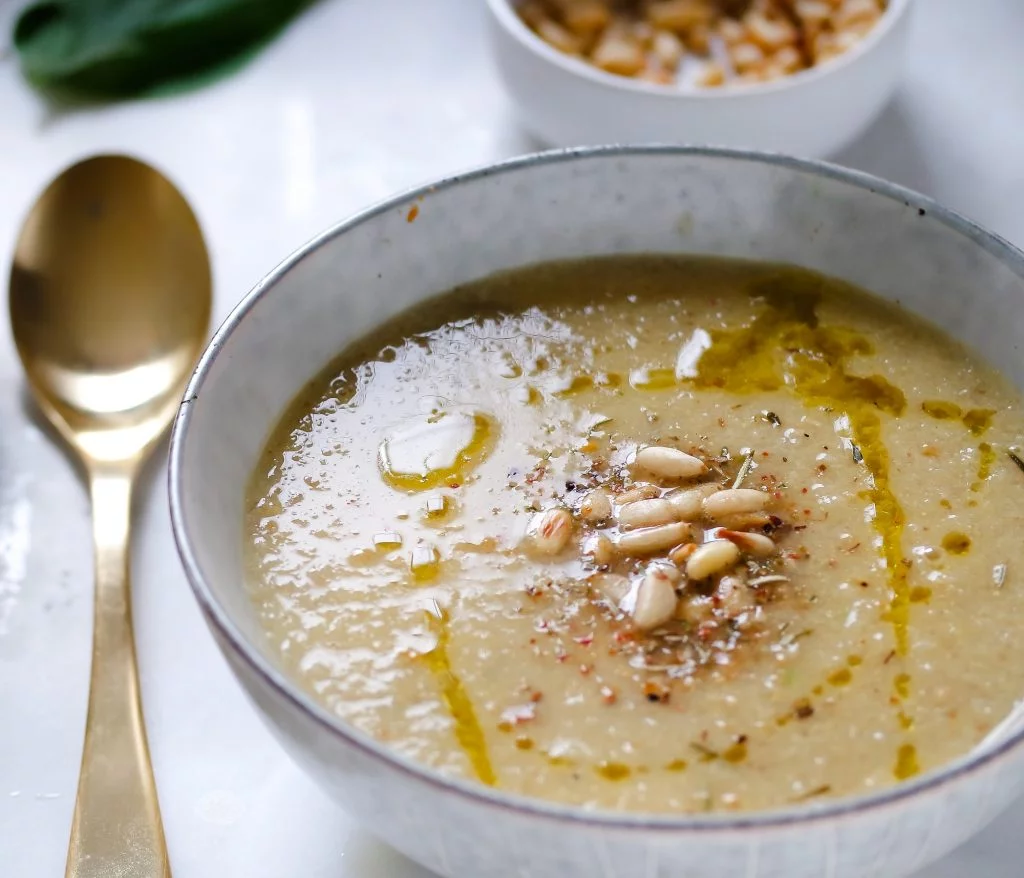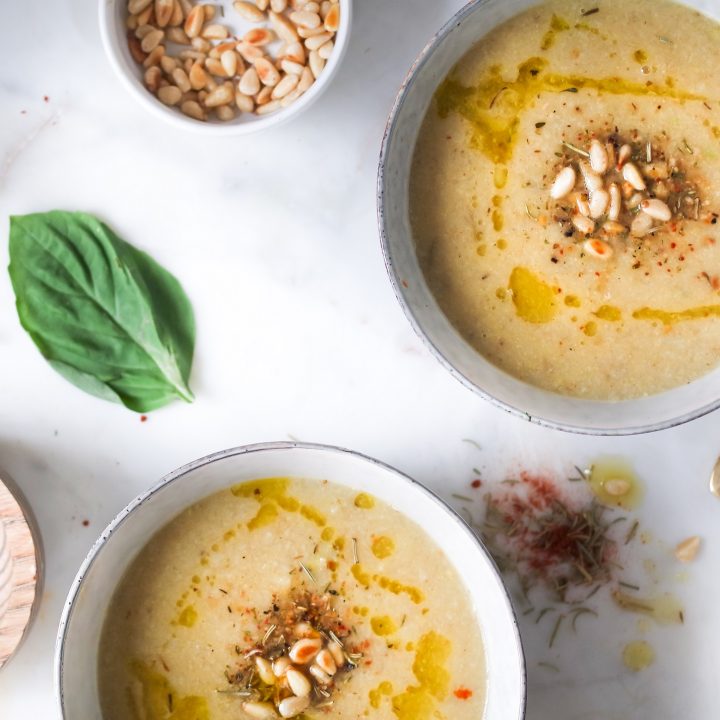 Roasted Cauliflower Soup with Fresh Thyme
Ingredients
1 head Cauliflower, broken into florets
3 cloves garlic, peeled
1/2 Medium Avocado
4 cups Stock (Vegetarian "Chicken Stock" or stock of your choice)
1/2 c. Cashew Milk, Unsweetened (or milk of your choice)
2 tbsp Olive Oil + 1 tbsp for garnish
1 tsp Thyme
1 tbsp Rosemary
1 tsp Smoked Paprika
1/4 c. Toasted Pine Nuts (garnish only)
Sea Salt to taste
Instructions
Preheat oven to 400.
Arrange cauliflower and peeled garlic cloves on a large cookie sheet and drizzle with olive oil. Roast for approximately 25 minutes, tossing once to cook evenly.
In a medium stockpot bring broth, cauliflower, and garlic to a simmer over medium-high heat. until the cauliflower is soft; about 10 minutes.
For a chunky soup, remove half of the soup and place in a blender with almond milk and avocado, and puree. Add back to the stockpot and add thyme, rosemary, and smoked paprika. Heat over medium until everything is nice and hot.
*For a smooth soup, puree all of the cauliflower mixtures with almond milk and avocado. Add seasonings and heat thoroughly.
Garnish with fresh thyme and toasted pine nuts and drizzle with olive oil. If you aren't a vegan...you're gonna want to top that with some shaved Parmesan Cheese (just sayin).
I feel lighter and healthier already. Could be because of this soup or because I didn't bake three batches of donuts this week…who really knows?
♥ Liz