I'm convinced that nothing can prepare you for the end of summer. It can't just be me, right? I mean, you spend every waking hour partaking in summertime fun and warm weather activities, yet it still proves impossible to cram enough jollies into a Michigan summer before the inevitable cold and snowy suckfest, aka winter, hits.
I'm sorry if you think winter is magical. Like, really. I feel sorry for you. You're probably also the people that do winter sports and don't mind being cold. Maybe you even look good in a sweater. I can't get on board. If I'm not in a crop top, I'm not livin'.
SO I'm currently trying to squeeze every ounce of merriment out of these last precious weeks of patio drinking weather. What better way to do so than with the classic Ice Cream Cookie Sandwich?!?!
It's two (TWO!!!!) cookies. It's fat scoops of ice cream. It's a handheld dessert that can satisfy both your sweet and creamy cravings and chewy chunky ones. Oh, and duh, it's super healthy and free from the evils of gluten and straight up sugar carbs. Have I sold you on this yet? Because I'm salivating over here.
The Cookie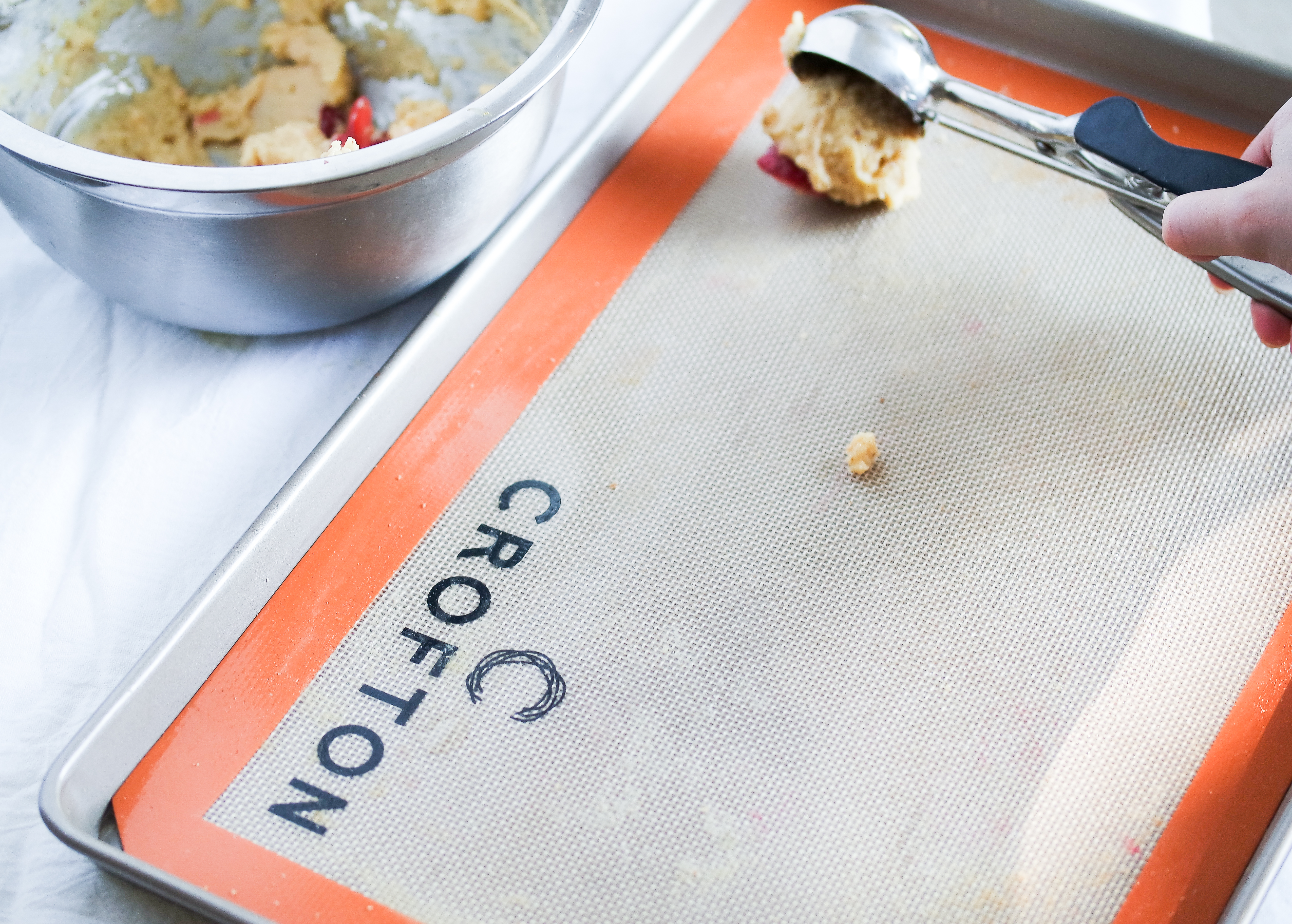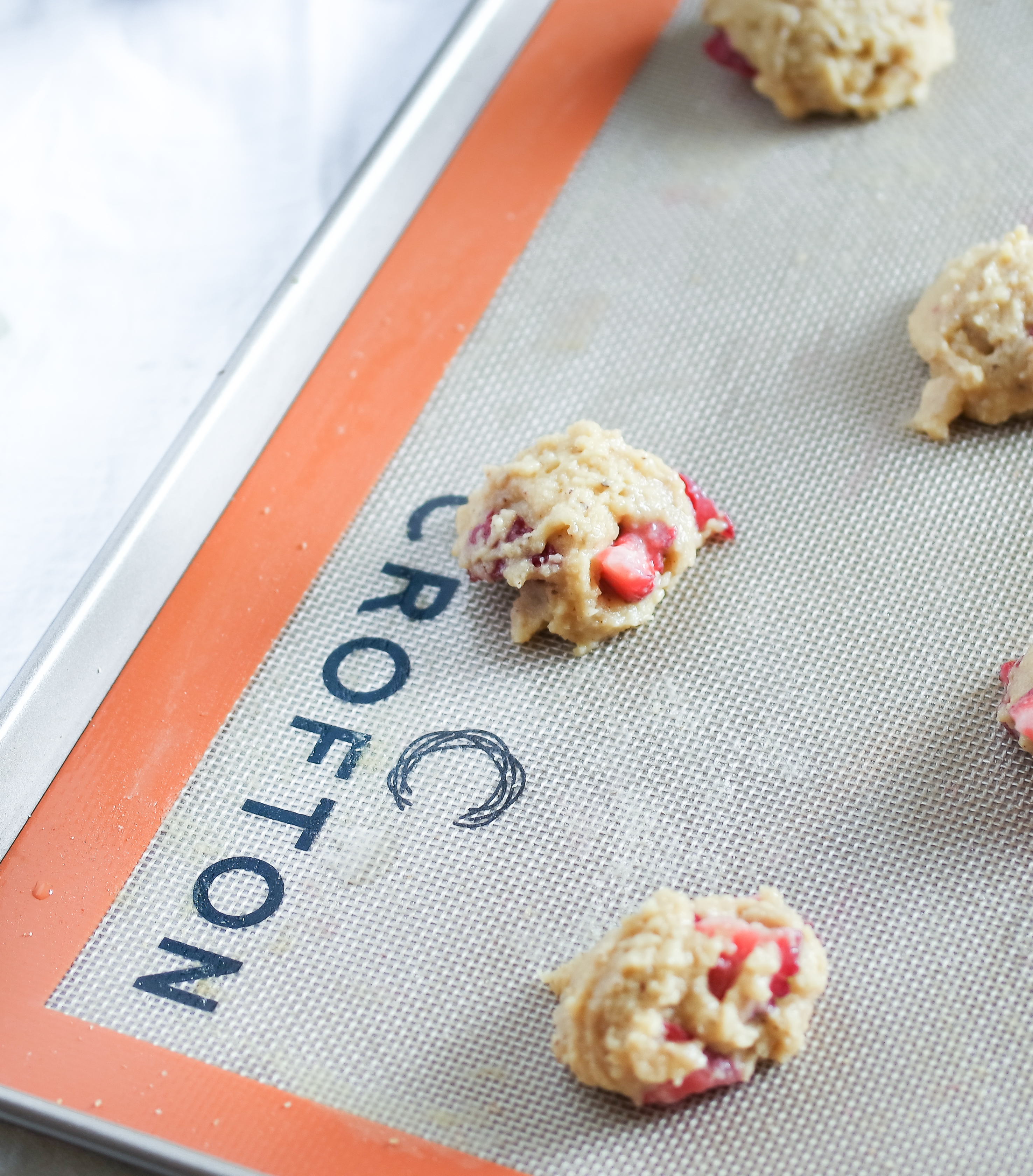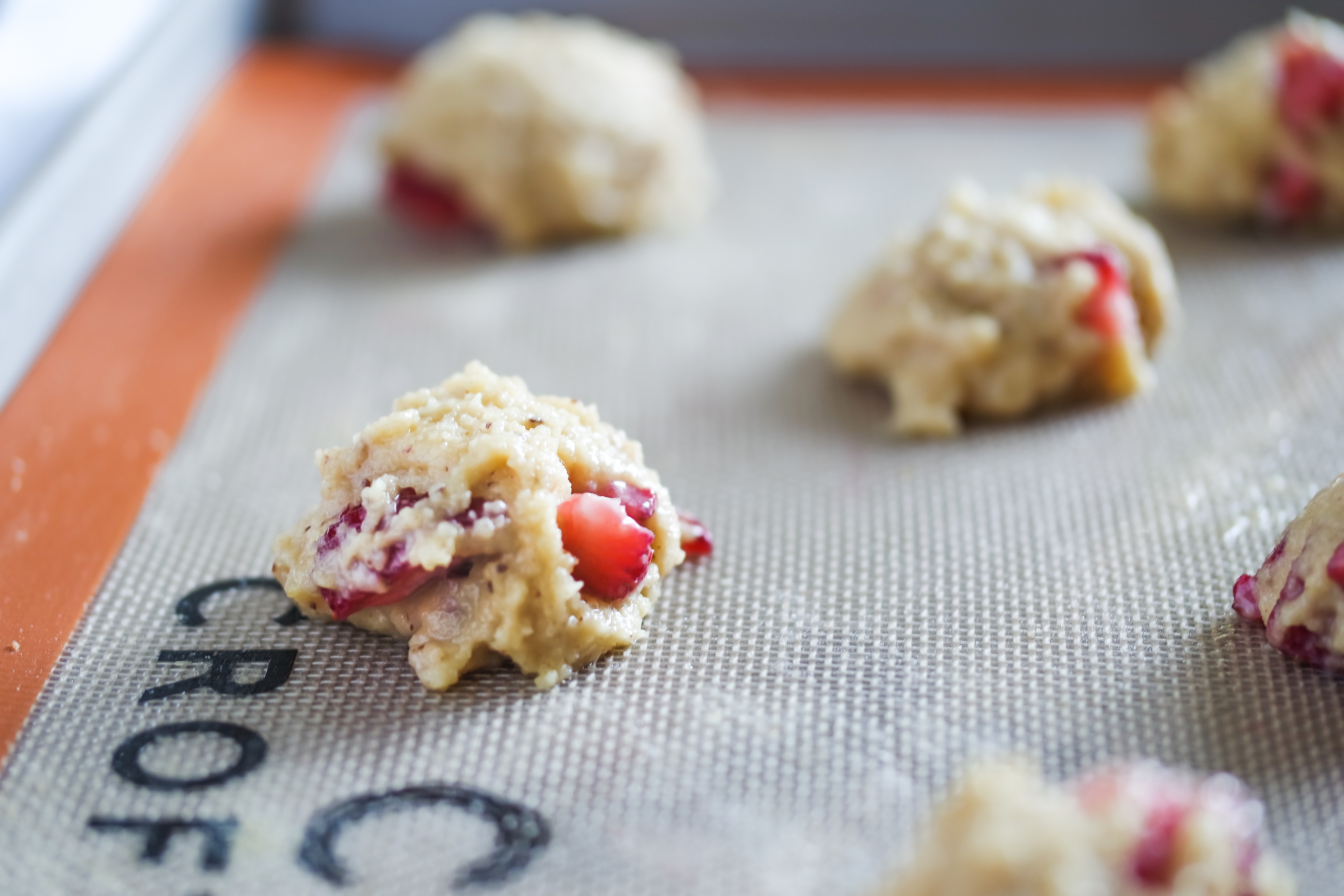 You can absolutely make these as cookies, sans ice cream, and just eat them as a treat or like, breakfast or whatever. Don't let the word cookie keep you from living your best life.
Or grab a sweet and creamy scoop of ice cream (I chose Arctic Zero dairy free in Pure Chocolate) and really live it up.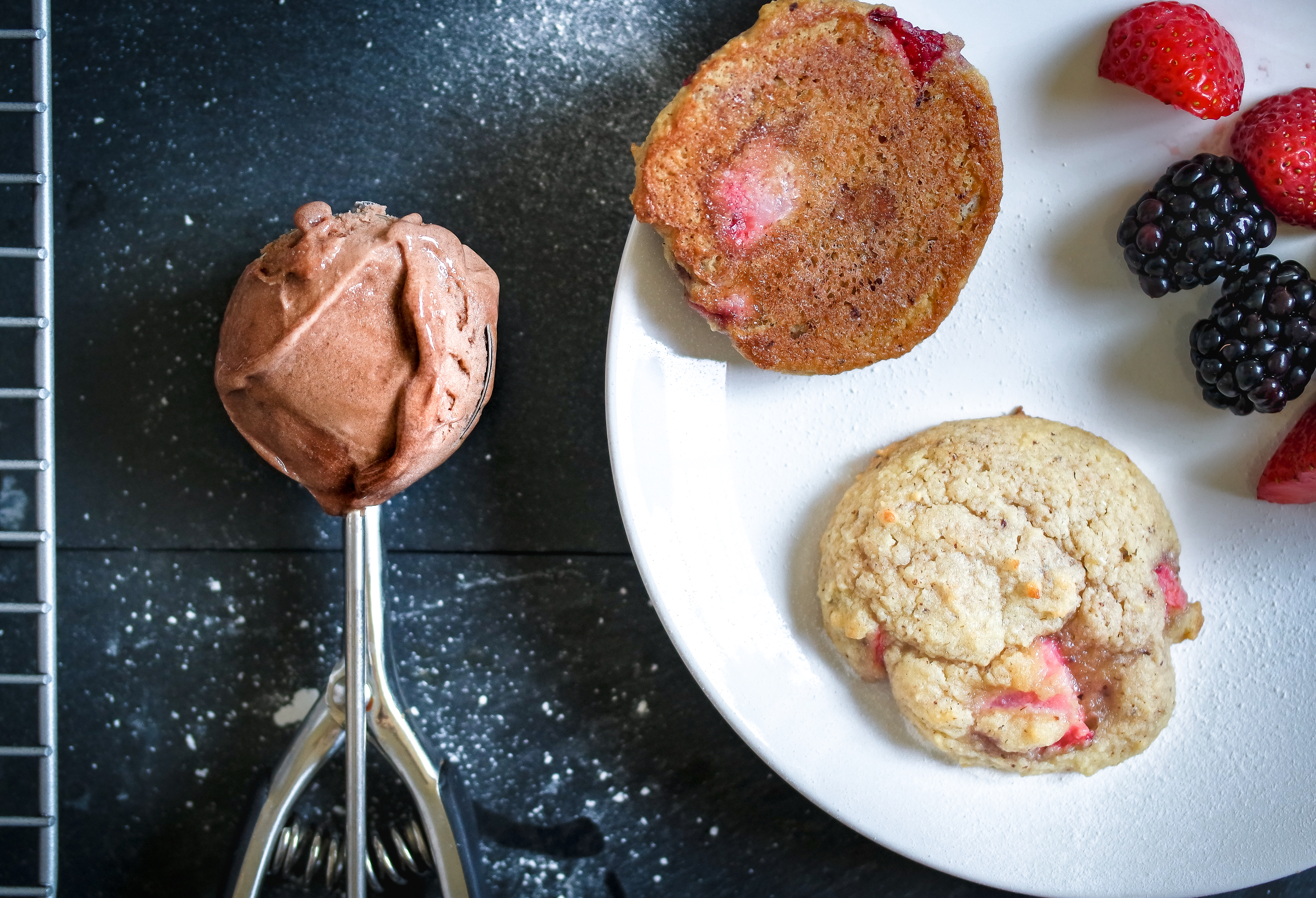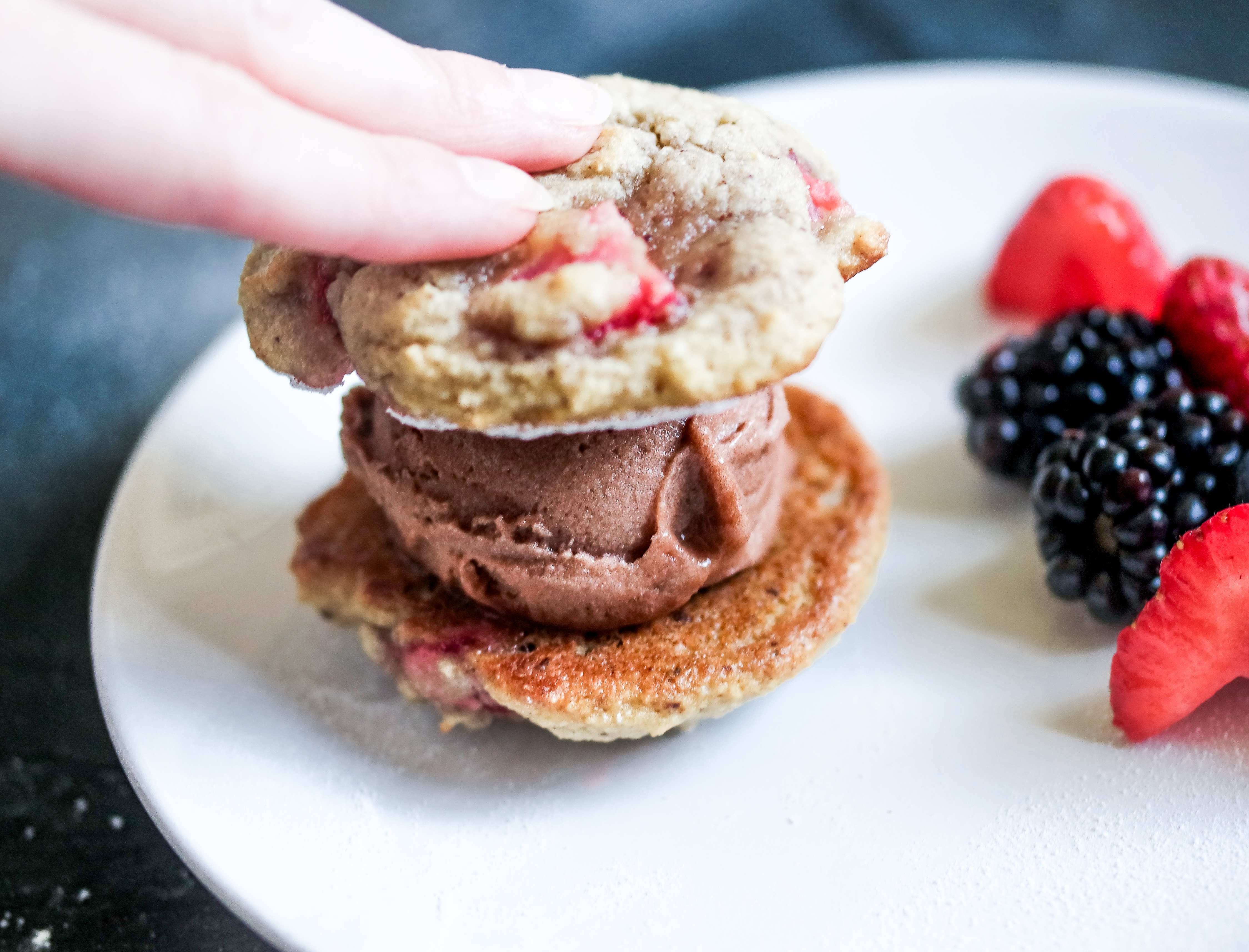 Sometimes a little dab of whipped cream and berries can really elevate your summer snacking game.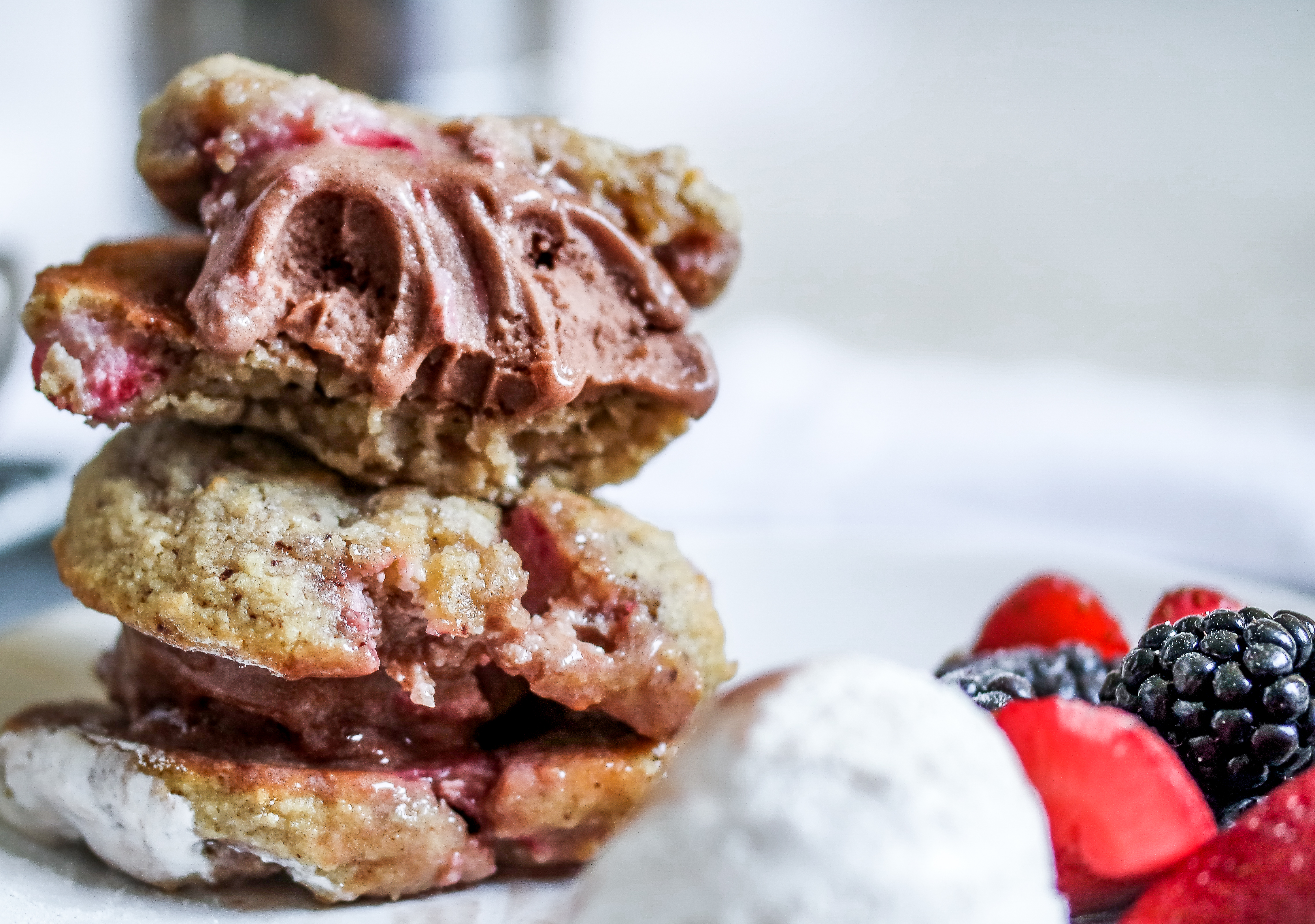 Keto Strawberry cookie Ice Cream Sandwiches
Keto ice cream sandwiched between two soft strawberry cookies!
Ingredients
3/4 c Almond Flour
1/2 c Swerve Confectioner' Style Sugar (or powdered sugar if you don't care about carbs)
1 Egg
2 tbsp Butter or Coconut Oil, softened
1/4 tsp Baking Powder
1/2 tsp Almond Extract
6-8 Fresh Strawberries, cut into small chunks
Instructions
Preheat oven to 350° and prepare a baking sheet with nonstick spray or silicone baking mat.
Combine all ingredients in a large mixing bowl and stir until uniform. Using a standard ice cream scoop or spoon, portion out the dough on your baking sheet. Freeze for approximately 30 minutes.
Bake for 15-20 min or until golden.
Cool completely, then add your favorite ice cream combo (healthy or not) and don't forget the whipped cream.
Notes
Gluten Free, Dairy Free, Low Carb
How is everyone spending these last glorious days of summer?