Remember those pricy little balls of ice cream frozen with liquid nitrogen? Now you can have the yogurt version at home. No liquid nitrogen necessary!
---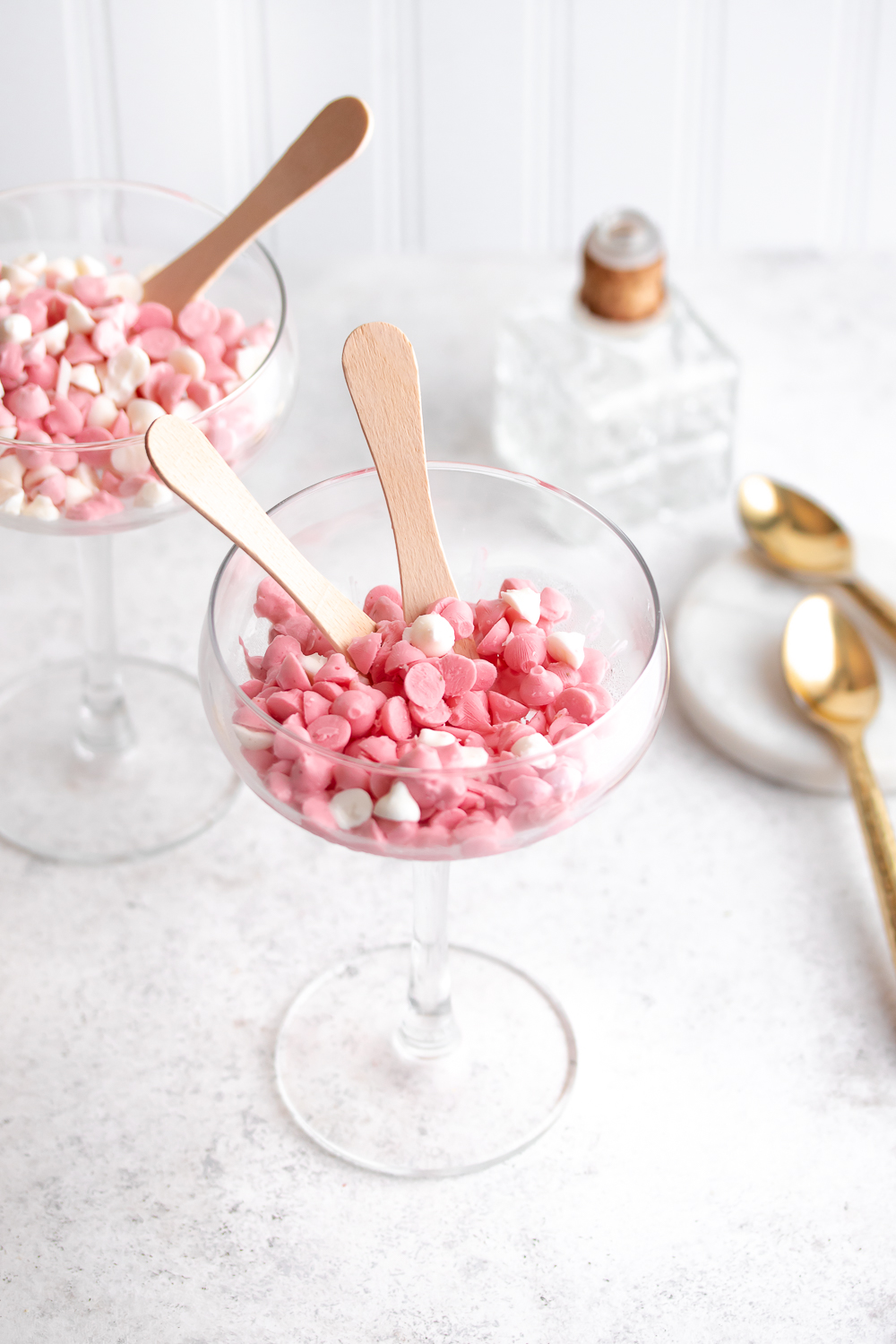 Hey FroYo, Meet Boozed-Up
Dippin Dots
You're going to be best friends.
I'm not going to drone on about how amazingly refreshing these spiked specks of strawberry froyo goodness are because it's summer and I have other things to do. One is breaking in the swimsuit(s) I bought at Target today. #veryimportant
The other is whipping up another batch of froyo dots because they are a great source of both protein and tequila 🥂
BUT there are two really important things need to be said before we get to the pics of these magical low carb and keto-friendly froyo booze bites:
A recipe is almost unnecessary. It's yogurt (frozen) with sweetened up with zero calorie sweetener. Then, it's booze.
Alcohol is not required and I have made these virgin for like, breakfast and stuff. Still pretty amazing.
Bonus thing-This isn't some sweet and soft cup of "froyo" that doesn't taste anything like yogurt. It's the real dang deal. Tangy and tart and intoxicating.
How's that for to the point?! Now let's get tipsy cooking.
Boozy (If You Want) Frozen Yogurt Bites
Tiny bits of frozen strawberry yogurt laced with tequila!
Or not, your choice.


The trick to getting your FroYo to fro into mini yo bites is all in these amazing chocolate chip makin' molds. Yeah okay, sure. You could pipe them on parchment, but that sounds like a lot of effort.
This method is simple. Just scoop some yogurt into the mold and spread it gently.
Then, smooth things over with a rubber spatula and scrape the excess.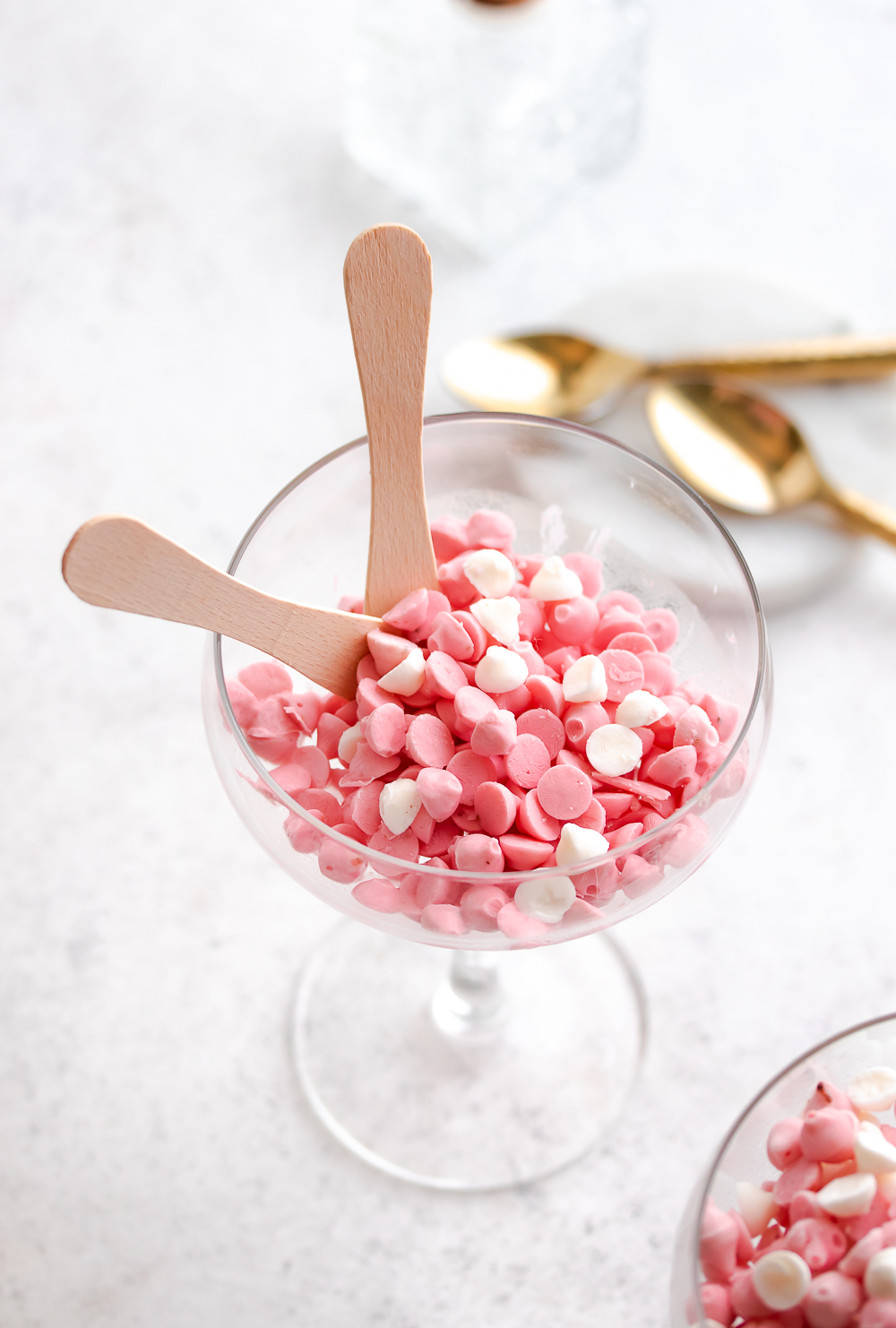 Voila! A slightly-alcoholic frozen yogurt dot and a nightcap all in one.
Serving it in a fancy cocktail glass is totes up to you.
And eating three ice cream novelties to get those cute wooden sticks (for authenticity) is your call…………..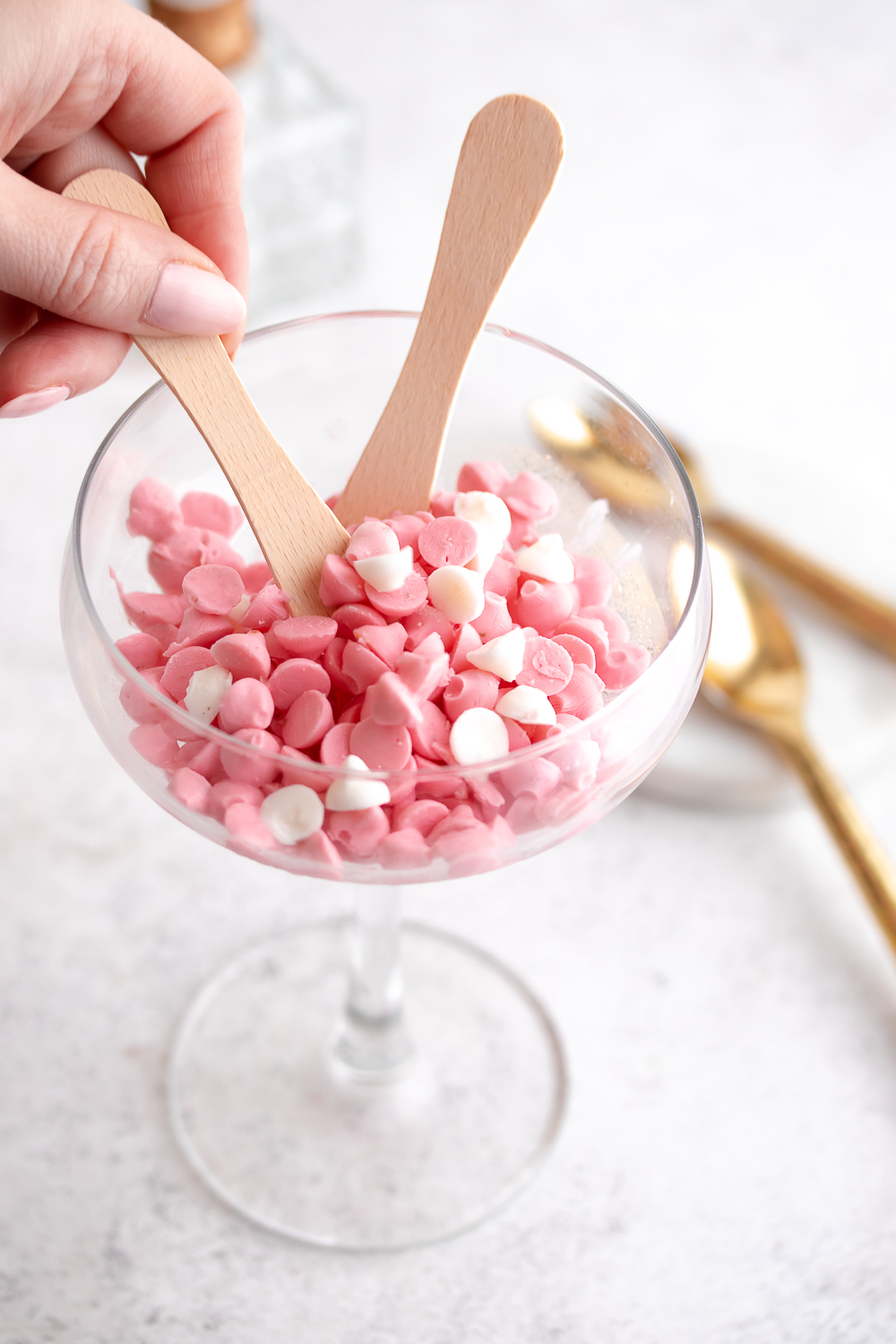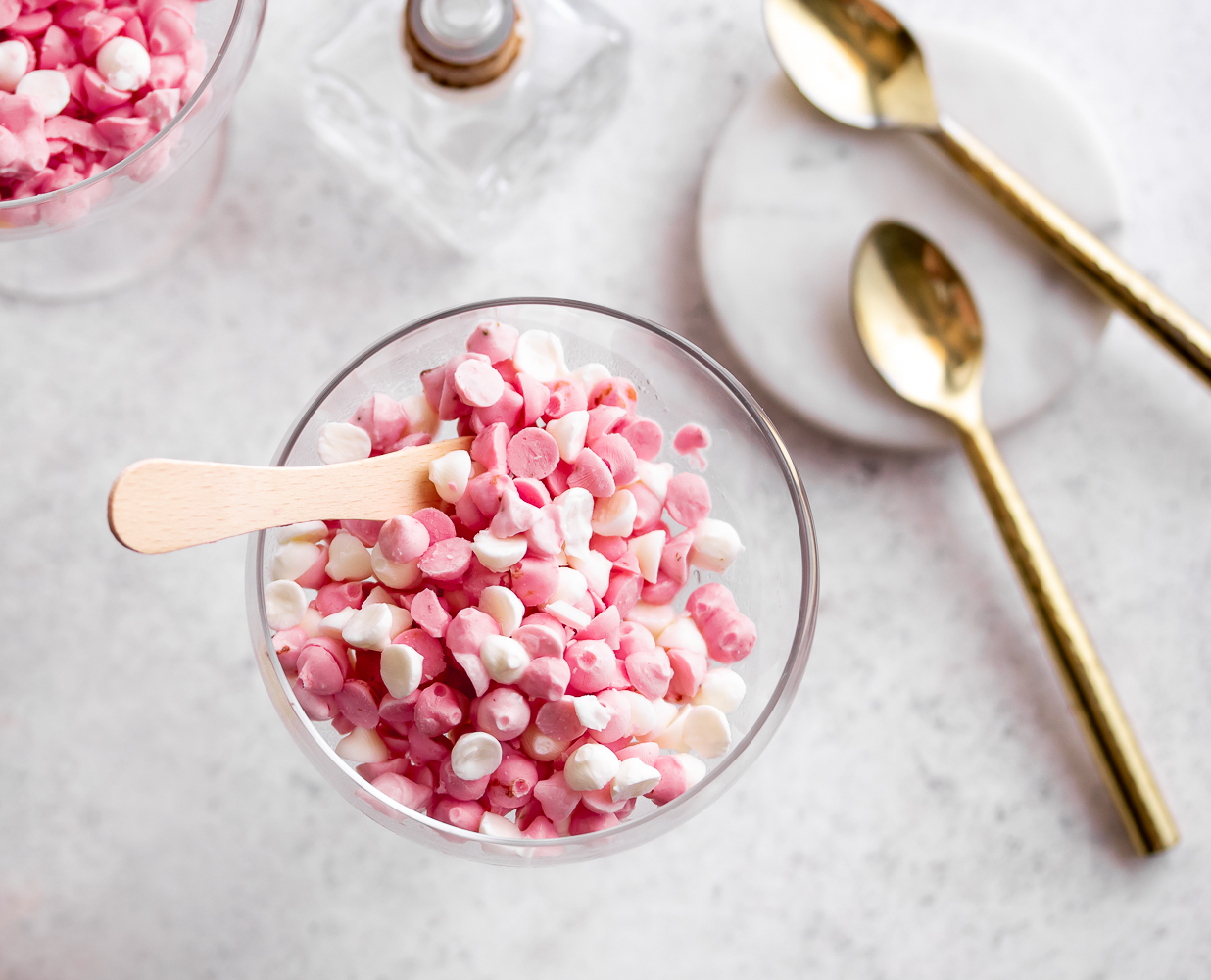 Grab your molds from Avery Road Products (amazon link) and get creative! I normally use Vodka for stuff like this but I had tequila on hand and felt like being adventurous.
Other fun flaves might be low carb key lime dots, pink lemonade, chocolate (no booze?) and maybe straight up vanilla!

How To Make Boozy (If You Want) Frozen Yogurt Bites
Just a simple mixture of keto frozen yogurt and booze to elevate your summer snacking!
Ingredients
1 cup Plain Greek Yogurt
5 Strawberries, cleaned and tops removed
4-5 tbsp Erythritol or sweetener of choice
1/2 tsp Vanilla Extract
1 oz of Tequila or alcohol of choice
Instructions
In a food processor, puree the strawberries and tequila.
Add the berry mix and sweetener to the greek yogurt and mix well. If you want to have some that are just vanilla, reserve some of the mixture before adding your berries.
Spoon into molds and smooth with a rubber spatula. Freeze for at least 1 hour.
Lay a large cool plate or tray on a flat surface and turn out the molds to release the yogurt bites. Start at the edges and run your thumb from edge to edge to easily push the chips out. Continue working inward until the mold is empty, then put the dots back in the freezer until you're ready to eat.
Refill the molds and repeat until the mixture is gone.
*1 cup of mixture fills about 6 molds so work in batches!
And don't forget to grab the
molds
! This is an affiliate link and I receive a small commission if purchases are made through the link.