The following content is intended for readers who are 21 or older. This shop has been compensated by Inmar Intelligence. All opinions are mine alone. #SeltzerSZN #UnquestionablyGood #BudLightSeltzerRecipe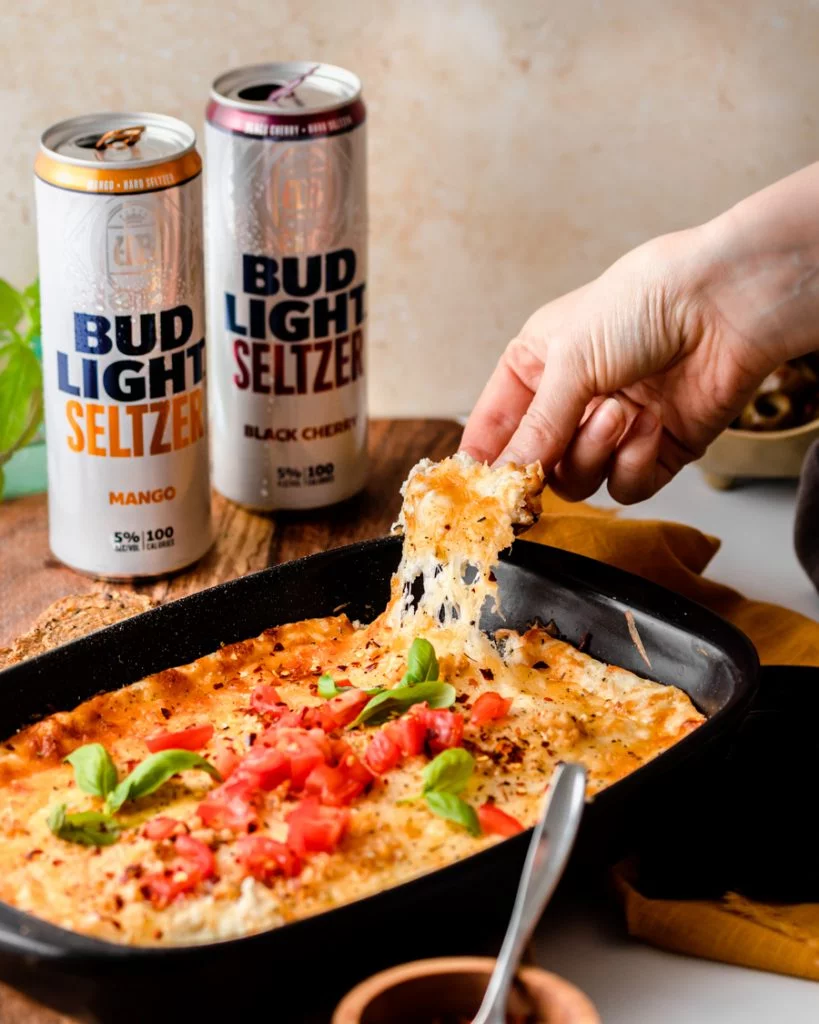 Party Thyme (& Basil) Pizza Dip
Get excited! It's the season for hot dips and game day gatherings! But full disclosure, I'm here for the hot hot dips.
What is it about fall that makes you want to eat your weight in hot cheesy appetizers? Is it that crisp fall nip in the air?
Maybe it's a cheese nip? Because that would make sense to me… Whatever the reason, I'm here for it. AND I have a casserole dish full of molten cream cheese and a pack of Classic Edition Bud Light® Seltzers! I mean, what goes better with gooey pizza dip than a bubbly fruity seltzer that's only 100 calories, less than 1g sugar (seriously!!), and 5% ABV?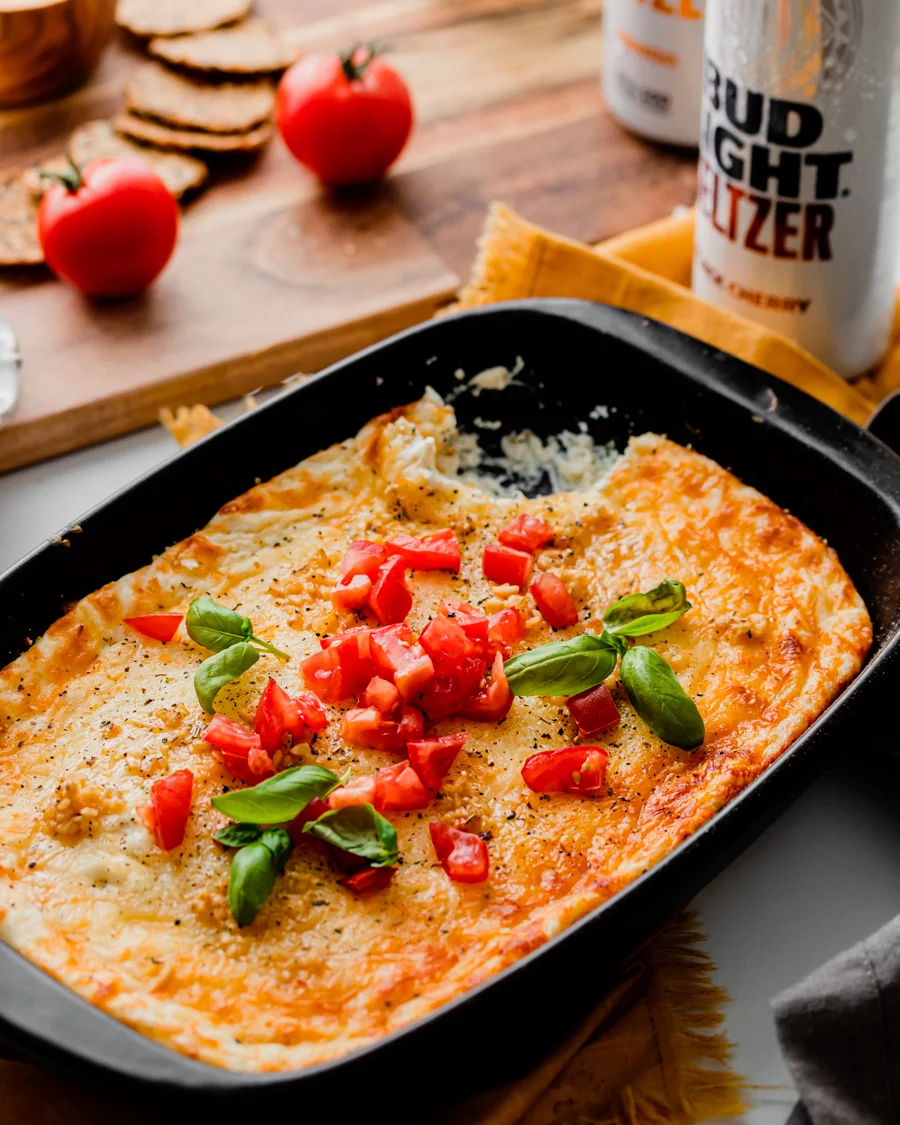 A Matter of Taste
If you are new to the hard seltzer scene, here are the facts:
Bud Light is an easy-to-drink, hint-of-fruit-flavored seltzer. It's been through a 5-step filtration process so there's no aftertaste, just a smooth clean finish.

Classic Edition Bud Light® Seltzer Pack includes Lemon Lime, Mango, Strawberry, and Black Cherry flavors (aka the basics).

These seltzers are naturally carbonated, use real cane sugar, and natural fruit flavor so it's super light and perfect for pretty much every occasion.
SO to wrap it up, this is not beer…which means whether you love Bud Light or not…you're going to like (love) Bud Light Seltzers.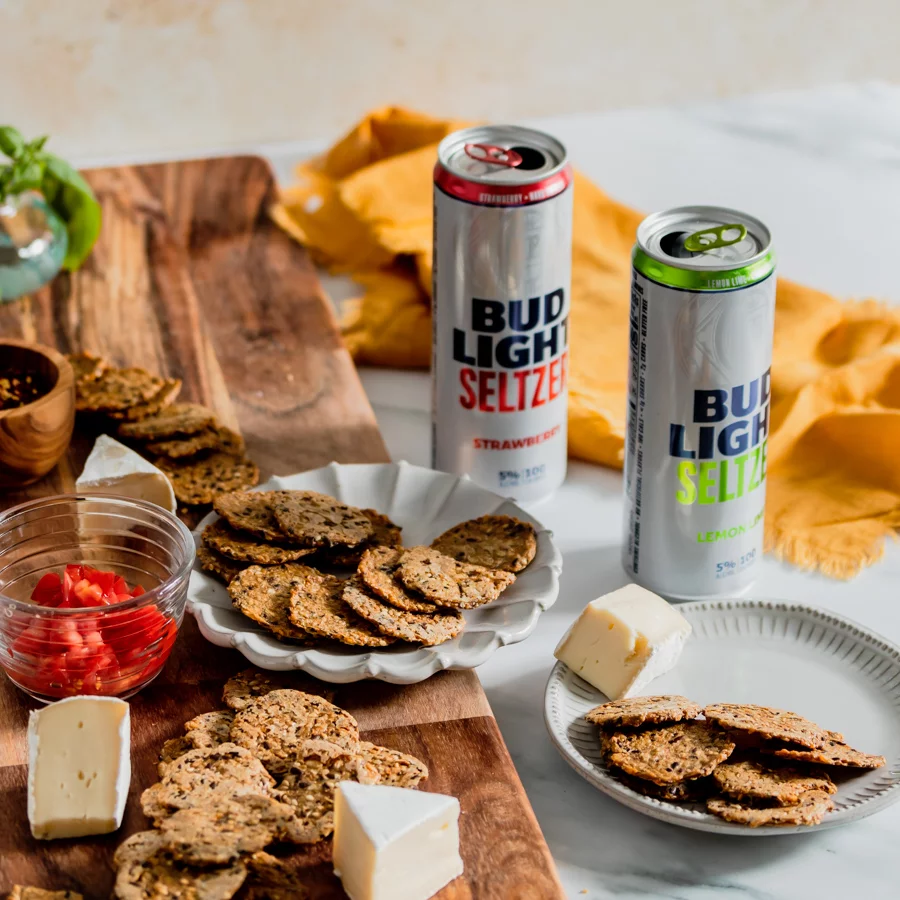 Zero Hassle Hot Dip
So the basics of this dip are things that you probably already have in your fridge!
I love Simple Truth Organic products that I get from my local Harris Teeter and I always have a pretty solid stockpile of cream cheese and Greek yogurt (low-fat or full-fat), shredded Italian cheese blend, garlic and herb seasoning, and fresh toppings like crushed garlic, tomatoes, and fresh basil.
Mix. Layer. Bake. Seriously, it's that easy. Then 20 minutes later you have a hot n' bubbly pizza dip that pairs perfectly with your cool and crisp (also bubbly) Bud Light Seltzer!
My fave is Lime but you really can't go wrong with any flavor. But trust me on the lime. IT'S SO FRESH.
This dip is great for a crowd because it can be doubled or tripled if needed. Just serve it with an assortment of veggies or low carb seedy crackers and you are good to goooooo.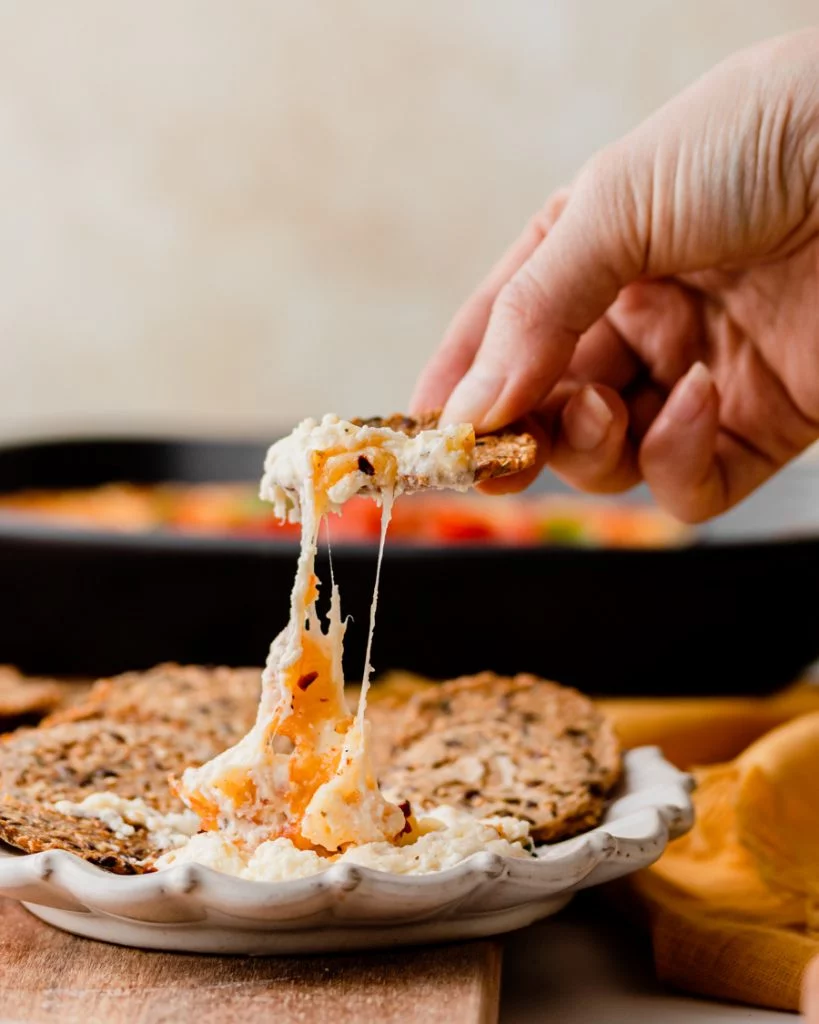 I mean…look at that CHEESE!!!
Who's ready for some fall fun?? And once you've tried out the Classic Bud Light® Seltzer Pack, give the Remix Edition Bud Light® Seltzer Pack a try! This one includes Grapefruit, Cranberry, Pineapple, and Strawberry flavors.
Wondering where to shop?
I snagged these fresh ingredients at my local Harris Teeter, and you can find the new Bud Light Seltzer Pack at your local supermarket and many other locations!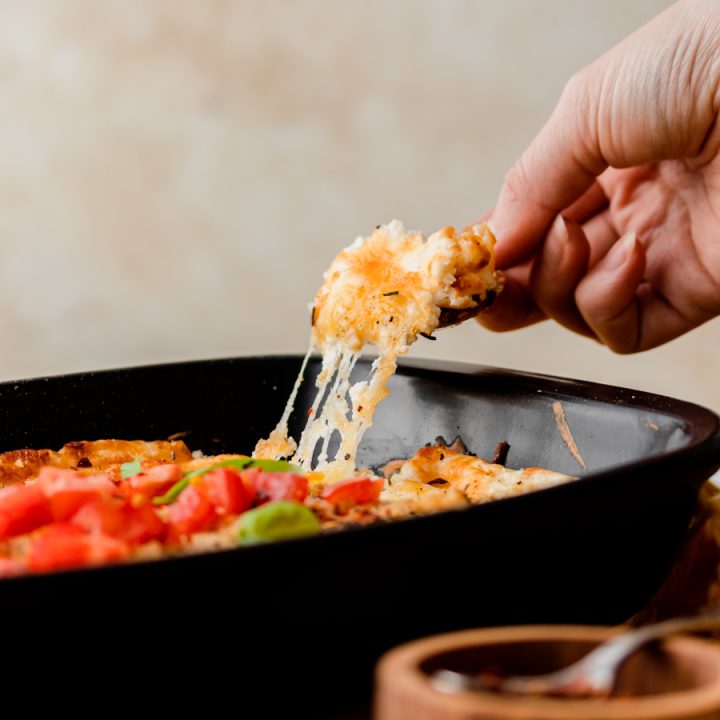 Keto Baked White Pizza Dip
Ingredients
12 oz Simple Truth Organics Cream Cheese, full fat or low fat
1/2 cup Greek Yogurt or Sour Cream
1 cup Simple Truth Organics Shredded Mozzarella Cheese, plus more to top
1/2 cup Simple Truth Organics Shredded Parmesan Cheese
1 tbsp Simple Truth Organics Italian Herb Seasoning
Salt, to taste
Toppings
Diced Tomatoes
Chopped Roasted Garlic, I buy mine in a jar packed in oil
Fresh Basil
More Parmesan Cheese
Instructions
Heat oven to 350°F.
Using a hand mixer, beat together the cream cheese, greek yogurt, and Italian seasoning. Fold in the shredded cheeses and season with salt.
Spread in a small oven-safe dish (1 qt, 6x10 in) and top with a handful of shredded mozzarella and parmesan cheese.
Bake for 20-25 minutes or until the cheese on top is bubbly and browned. Top with fresh garnishes and serve with gluten-free crackers or veggies!