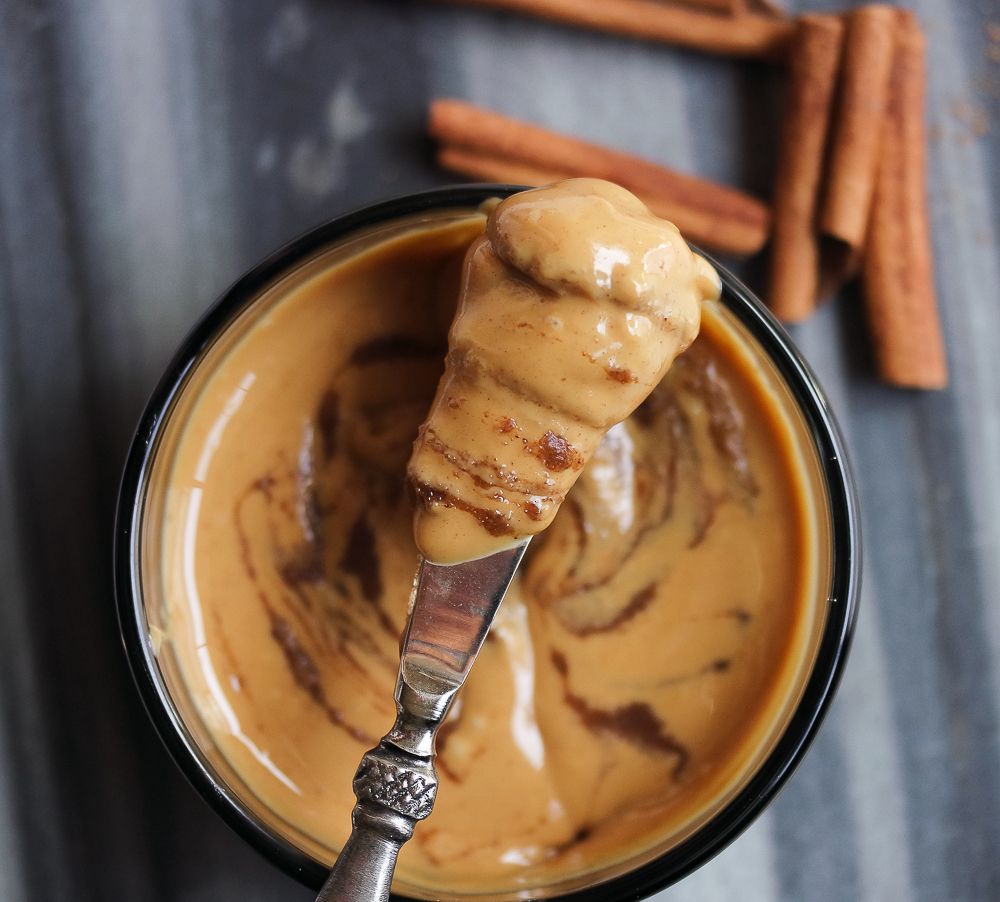 Remember when I went on the record and swore an oath that there was no cuter couple than bananas and peanut butter? Welp, I've changed my mind! It's apples.
It's also cinnamon and brown sugar if you want to get uber technical on me. A little vanilla never hurt anyone's peanut butter either.
And YES, I'll probably change my mind again next week and say that some other *thing* is peanut butter's favorite flavor mate, but that's what makes life (and pimp your peanut butter) interesting! You can change your mind 1.5 million times. You can decide you love bananas one week and then go ahead and love apples the next. You can be flexible.
Go ahead, try it. It's fun.
And if anyone complains about your flip floppin', mind changing mentality, just and shove a spoonful of this week's PB in their mouths and enjoy the sweet, cinnamon-y sounds of silence.
Apples to Apples
SO in all of my flexibility and exploration of flavor fun, I've finally (FINALLY!) figured out a way to get my apples n' peanut butter fix without eating 25 grams of carbs in one bite.
Apple cider vinegar + Brown Sugar + Cinnamon = Pseudo Apple Pie Swirl
Apple Cinnamon Swirl Peanut Butter
Let's start with these beautiful sticks of cinnamon that are for photo purposes only.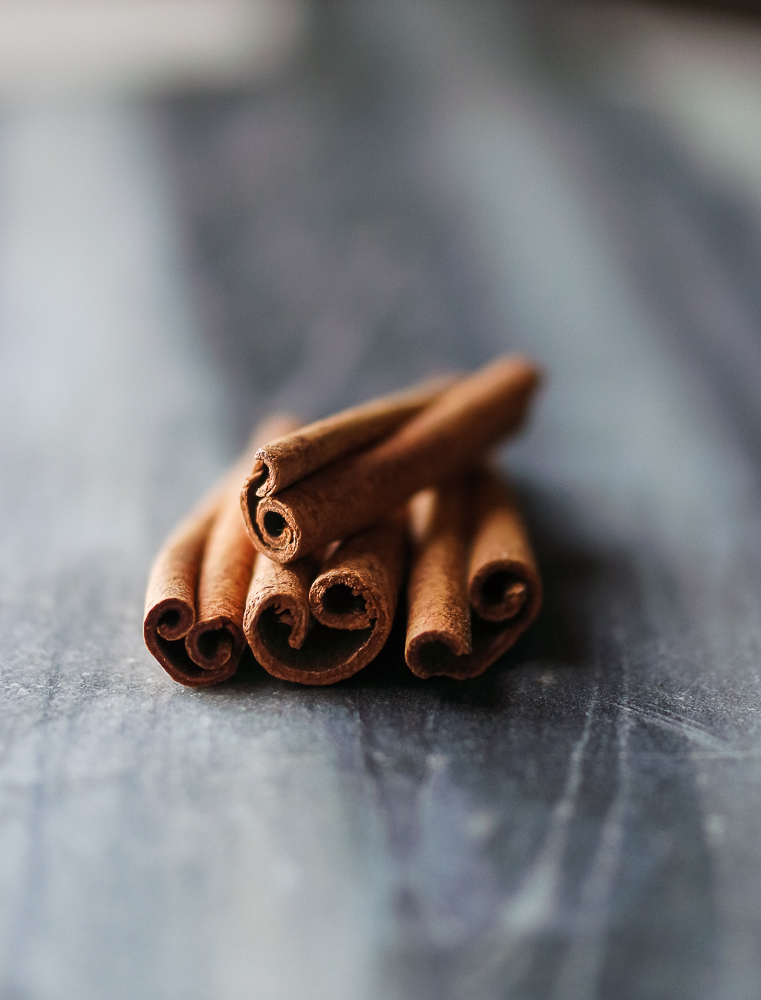 Because here at Inspector Gorgeous Enterprises, we go for simple. Ground (by someone who is not me) cinnamon is the way to go unless you really love grinding your own spices.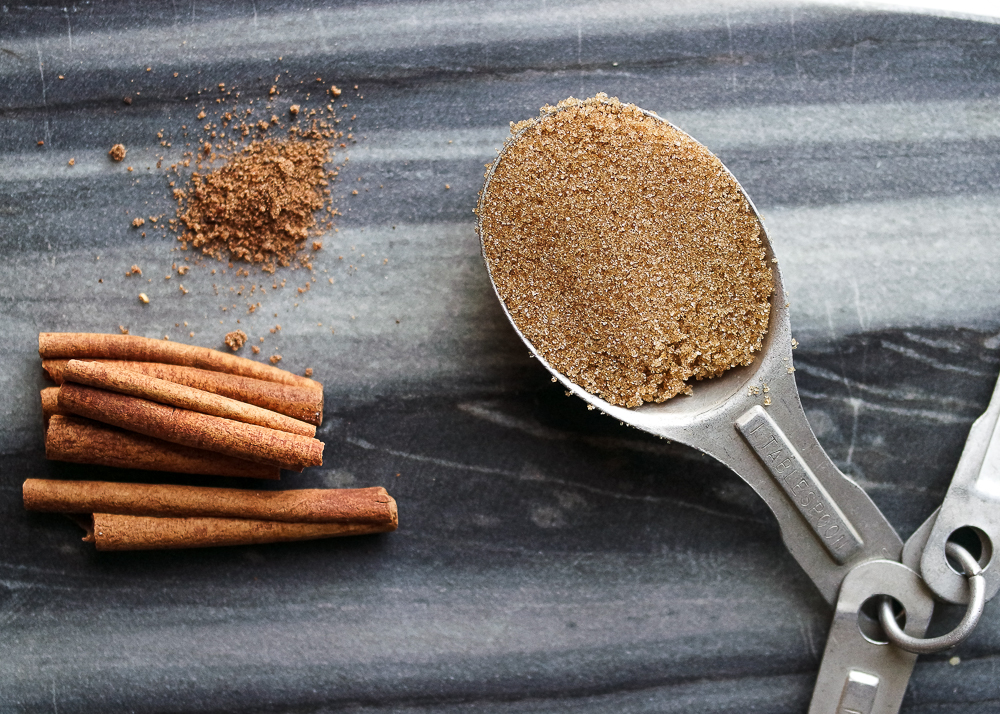 Plus nutmeg and low carb brown sugar. Mix it all together with 2 tsp of Apple Cider Vinegar and microwave it for about 20 seconds to get this ↓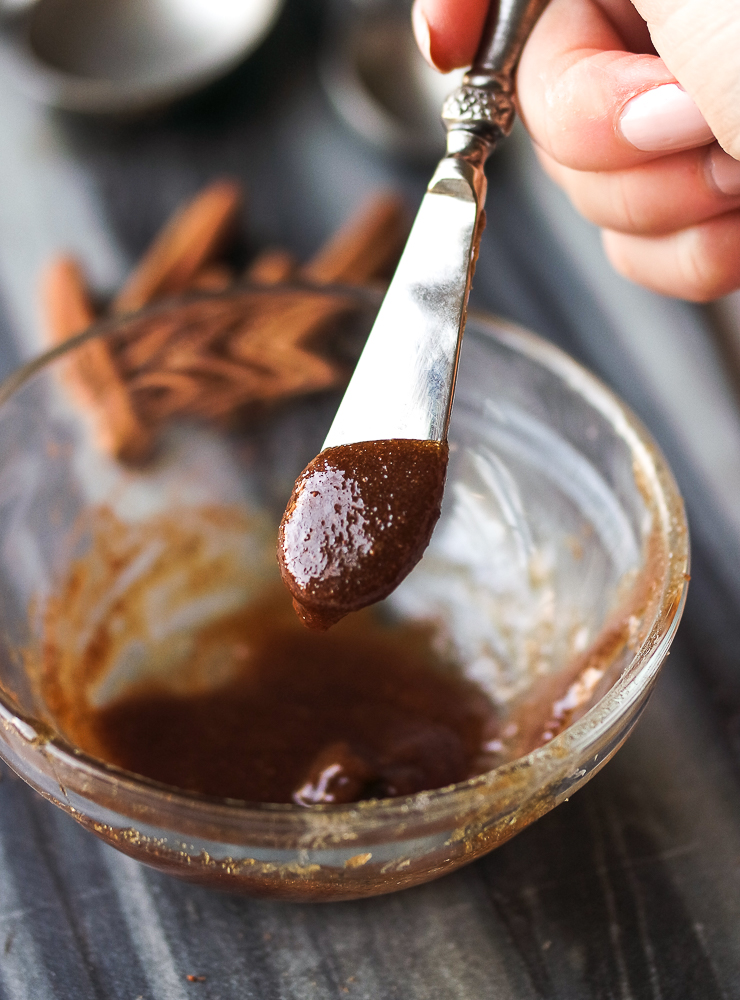 And swirl away!!!!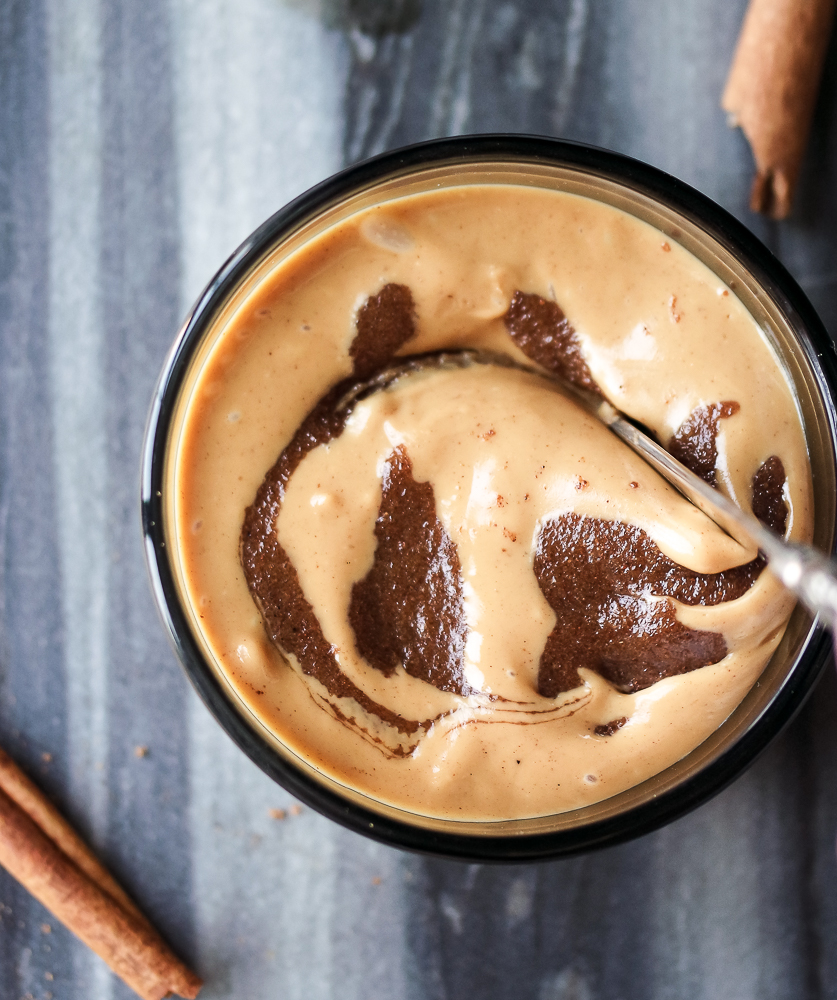 Sweet and creamy and not that carby.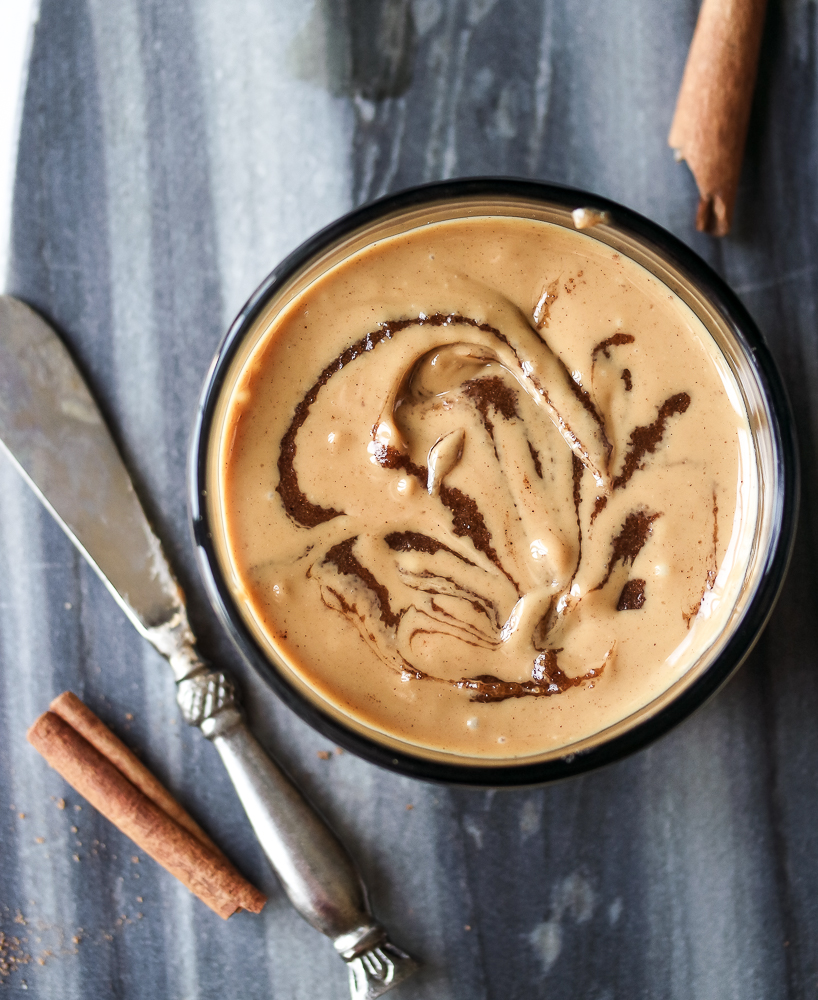 Can you ever have enough pictures of creamy peanut butter? No. You can't.
Here is the proof.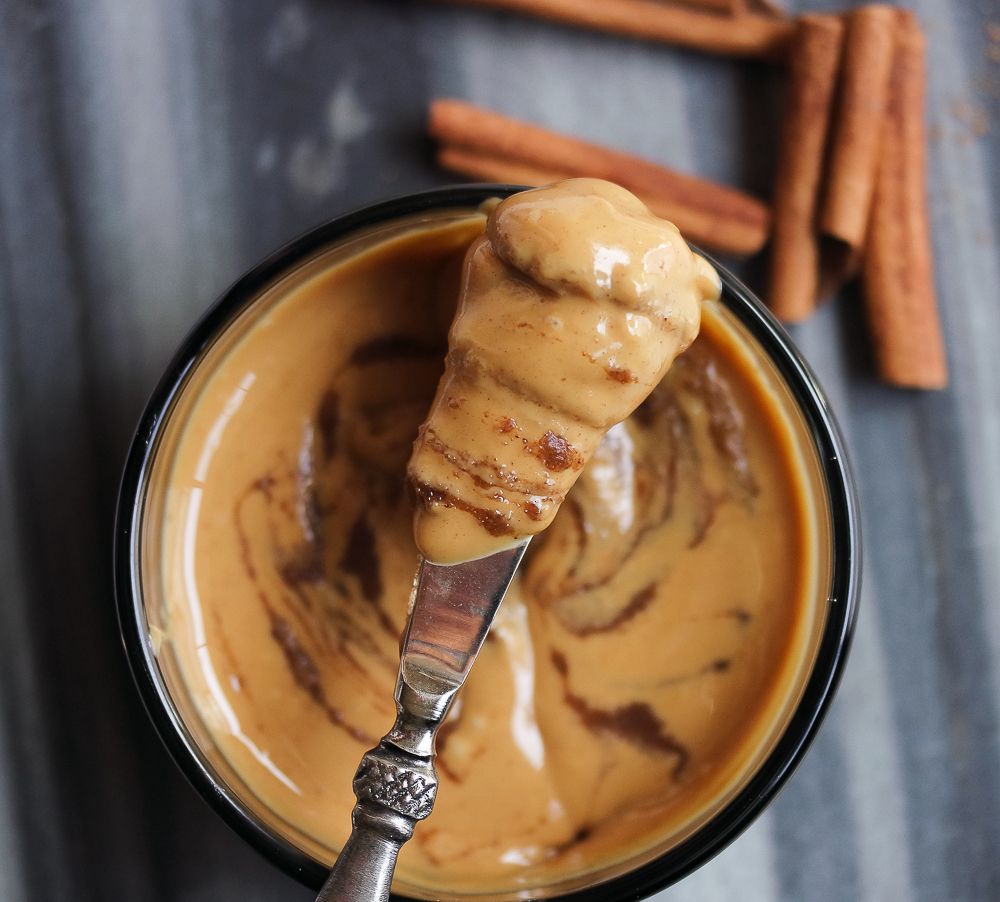 After you have swirled and twirled and dipped and licked, it will look a lot less swirly so I suggest keep keeping it in the refrigerator if you want your swirls in tact.
Apple Cinnamon Swirl Peanut Butter
Apple Cinnamon Flavor with wayyyy less carbs! Dig in!
Ingredients
1 cup Natural Peanut Butter
2 tbsp Brown Sugar (Truvia Brown Sugar Blend for LC)
2 tsp Apple Cider Vinegar
1 tsp Ground Cinnamon
1/4 tsp Ground Nutmeg
Instructions
In a small, microwave safe bowl mix the brown sugar, vinegar, and spices.
Heat for 20 seconds and stir.
Swirl the apple cinnamon mixture through your peanut butter.
Store in the refrigerator for up to a week if it lasts that long.
So the next Pimped Peanut Butter is up for debate. What do you want to see swirled in your nut butter? High Protein? Something Chunky? Tell me in the comments!