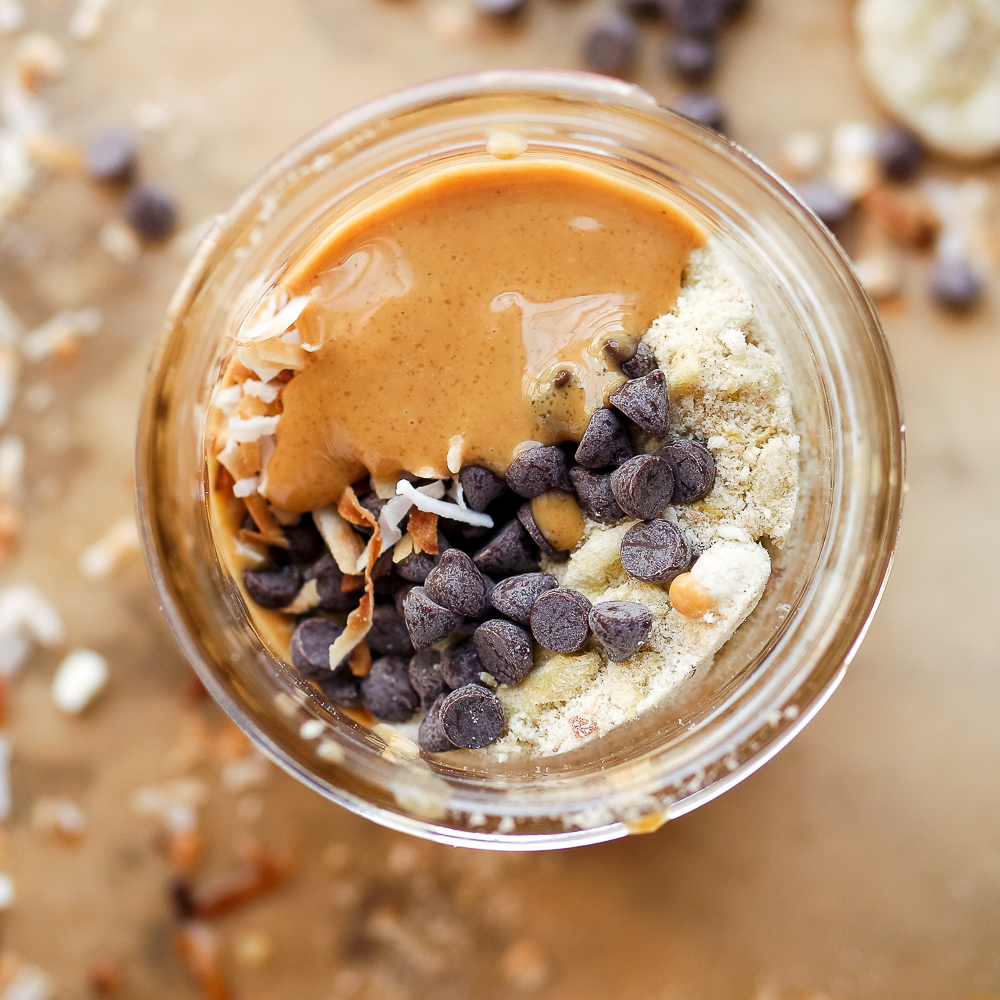 Week two of Pimp Your Peanut Butter and I've already let y'all down. I said every Monday and did not deliver. Sorry!
BUT in my defense, was yesterday even a real Monday? And if it were a real Monday, who was actually doing anything other than squeezing every last ounce of summer out of yesterday?
Chunky Monkey meets Peanut Butter- Gets Bananas
I can't think of a cuter couple than bananas and peanut butter. I also can't think of a carby-er duo than bananas and peanut butter, which isn't that desirable for most of you (I'm assuming) myself included. So what? We just make it lower in carbs and we get our "not that chunky but maybe a little thick" monkey on.
My favorite way to get all of the banana flavor in a low carb way is the Banana Flavoring from Frontier Co-op! But if you can't be waitin' on Amazon to deliver, I'll show you how to use an all natural banana pudding mix (sugar-free or regs) and some dehydrated banana chips from your local grocer.
Thick & Chunky Monkey Peanut Butter
Chocolate Chunks + Dehydrated Banana Chips + Toasted Coconut =
Peanut Butter's Thick New Side Piece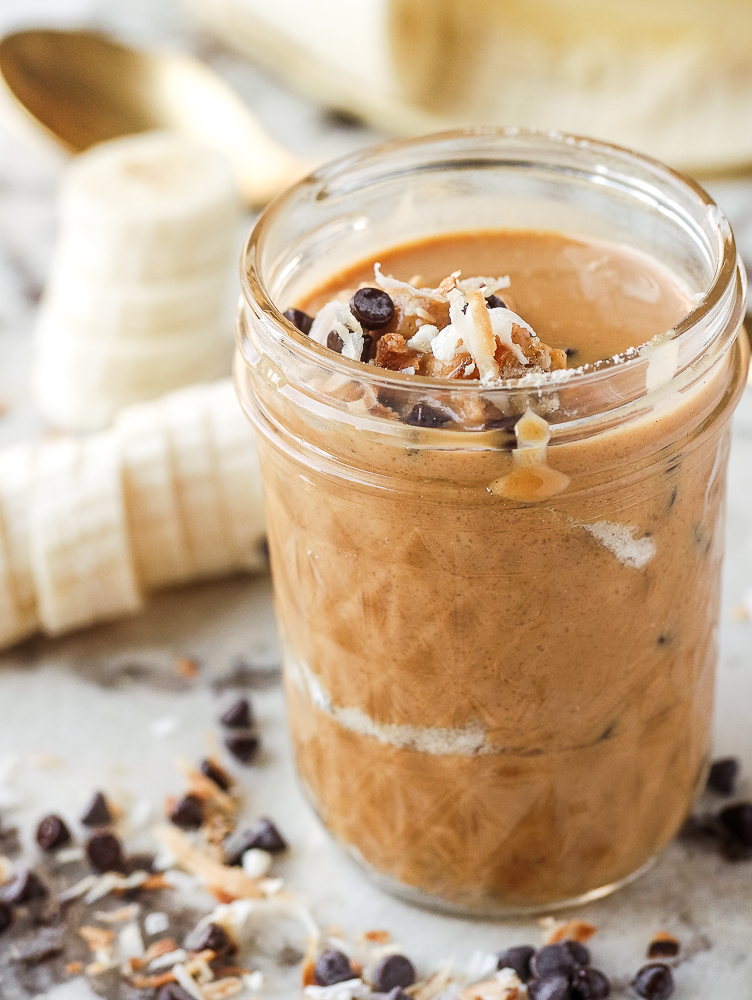 So the magic happens (in my version) with pudding.
I found this kinda sorta natural variety by Jello and aside from the sugar it's not bad.
I used it sparingly and in small amounts, the carbs aren't astronomical but feel free to substitute SF Pudding, too.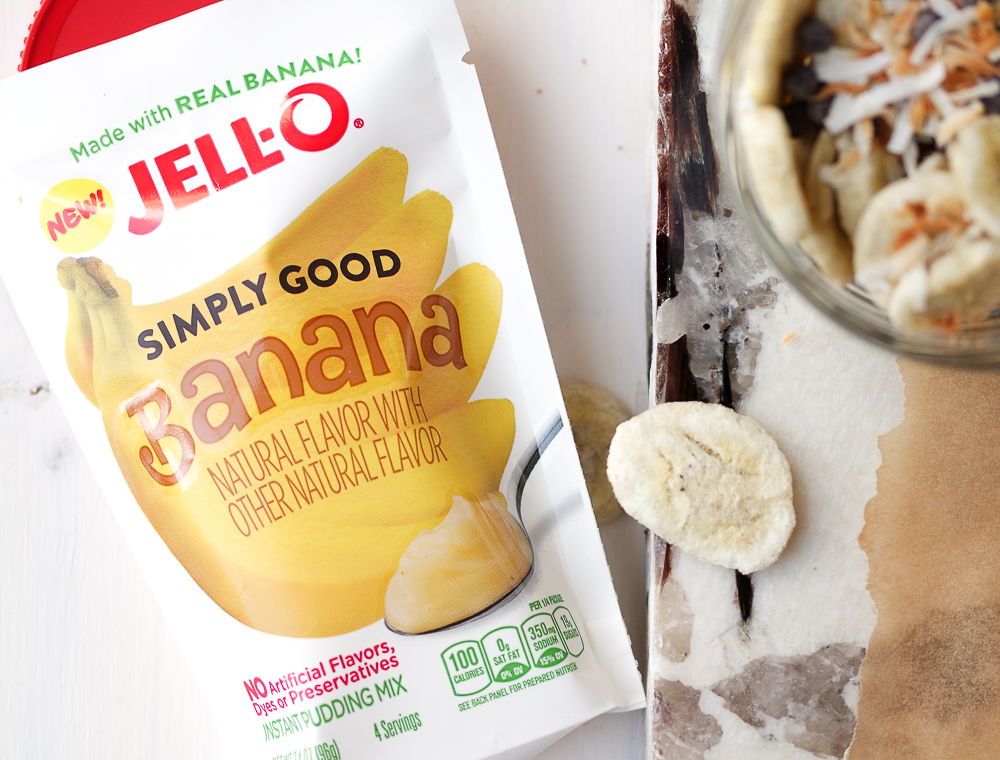 Take your oily natural peanut butter and pour off the top layer.
Don't worry, we'll mix it in again later.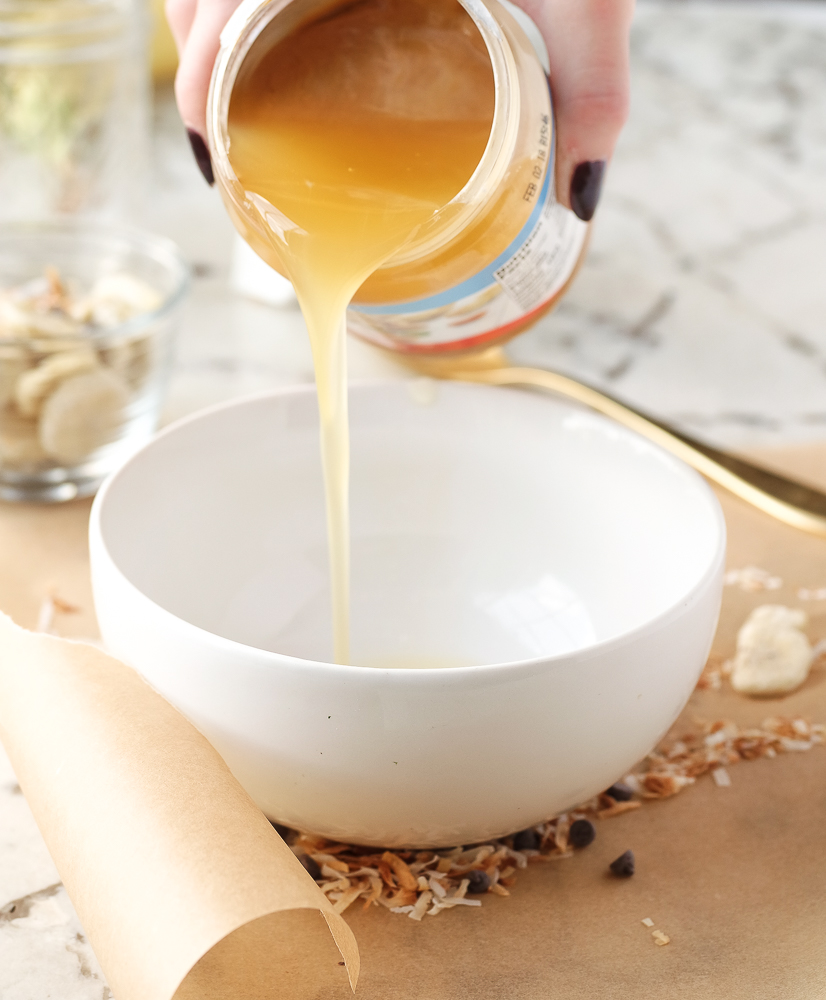 Combine the pudding mix with the oil and watch it thicken slightly and smell bananas.
NOW you can add the peanut butter back in.
Resist the urge to lick it…for now.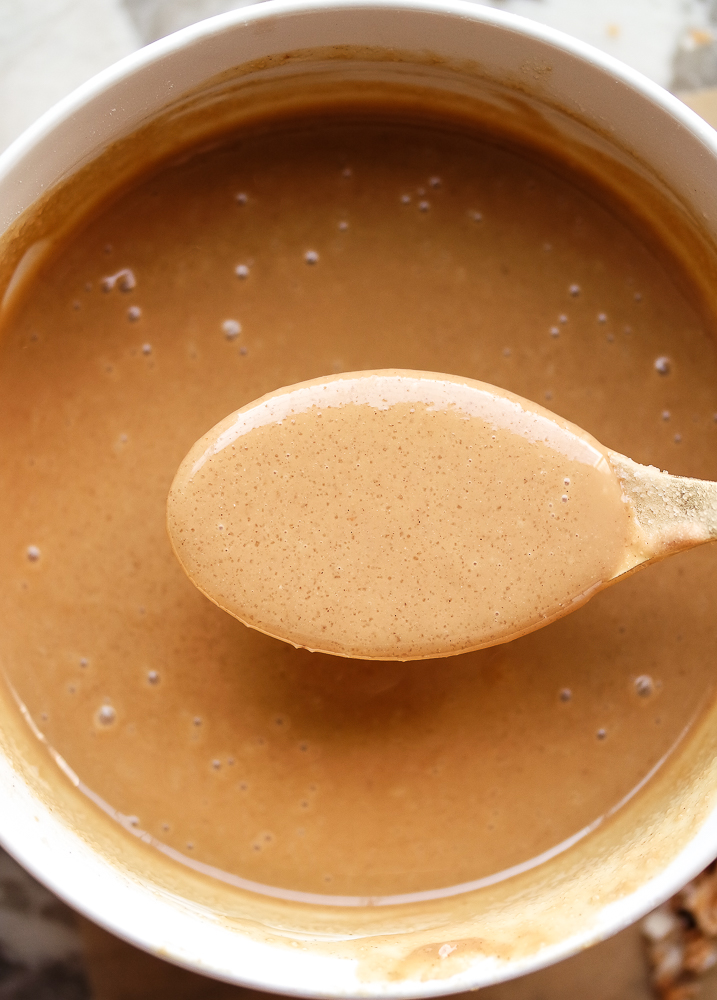 Whiz the dehydrated banana chips, chocolate chips, and coconut in a food processor.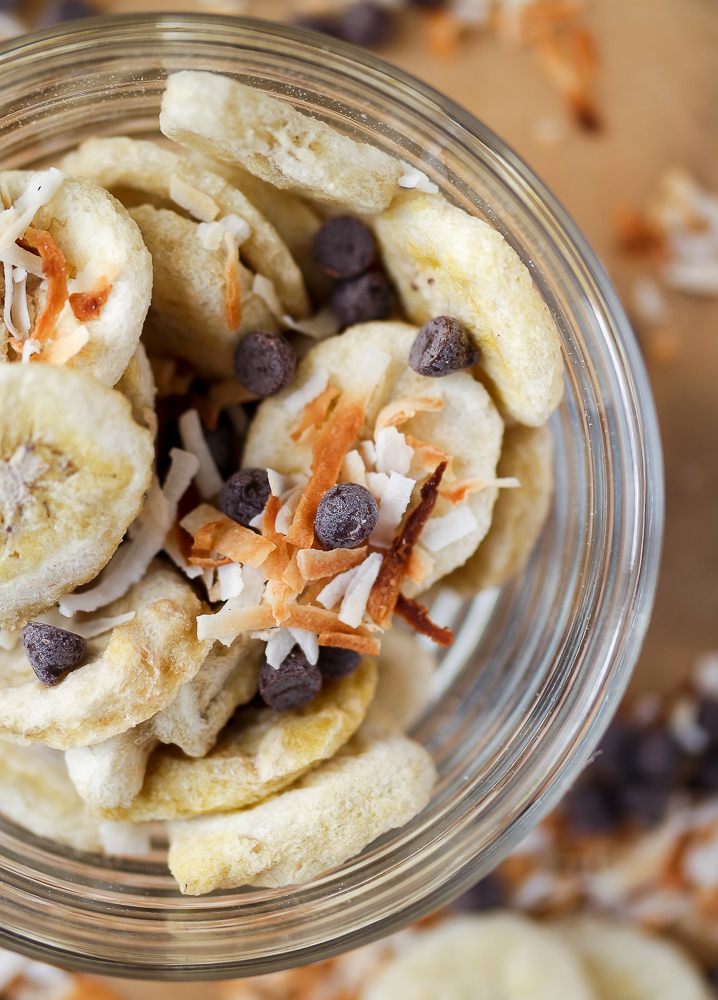 And begin the layering.
I also added extra coconut and mini chocolate chips because I'm extra.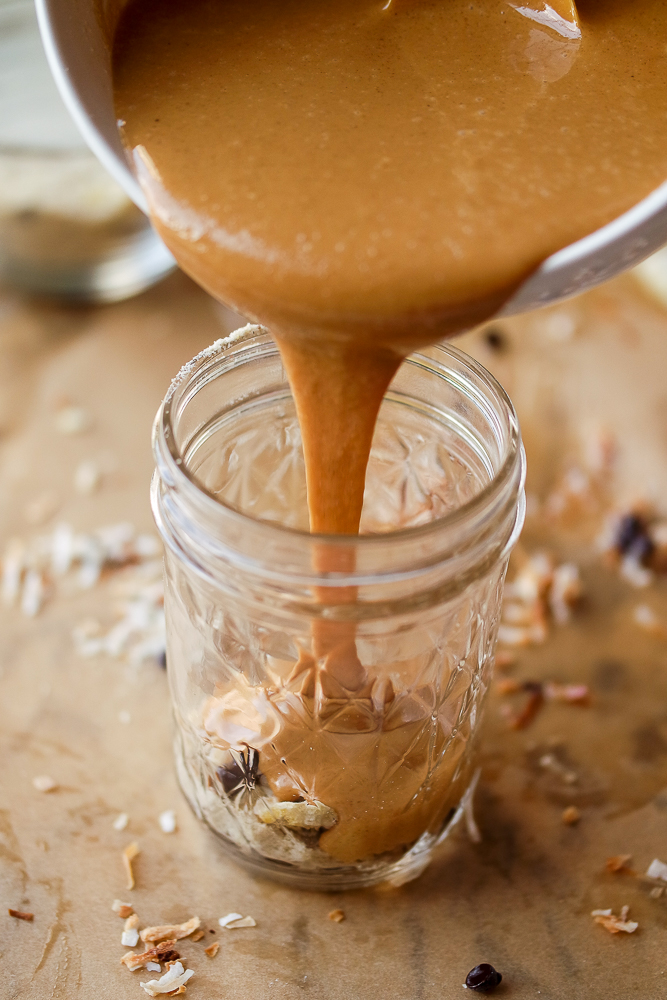 And now you are left with THICK banana flavored PB with pockets of Chunky Monkey.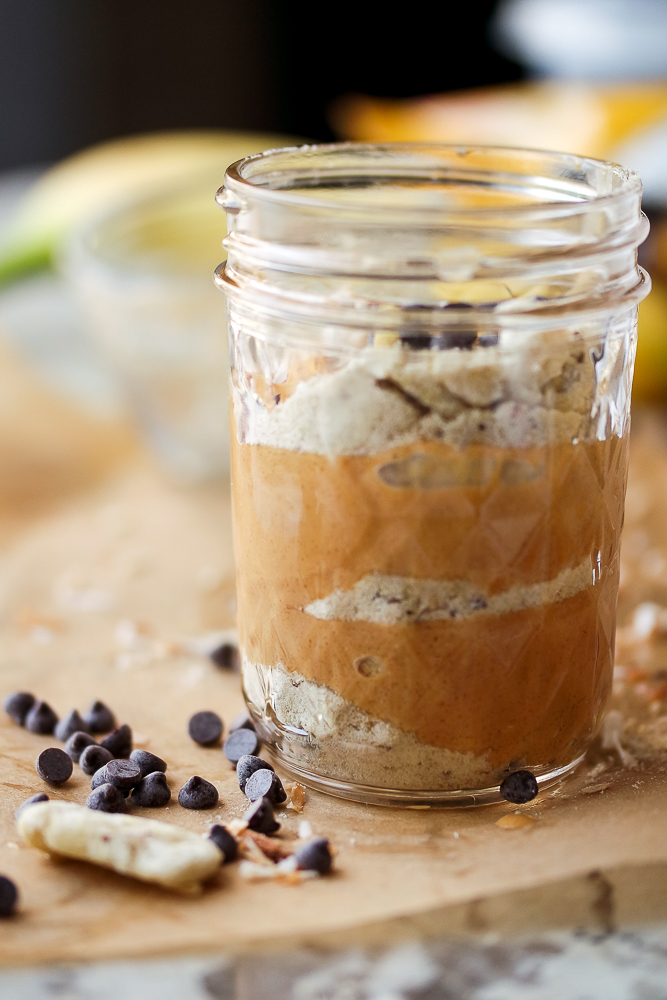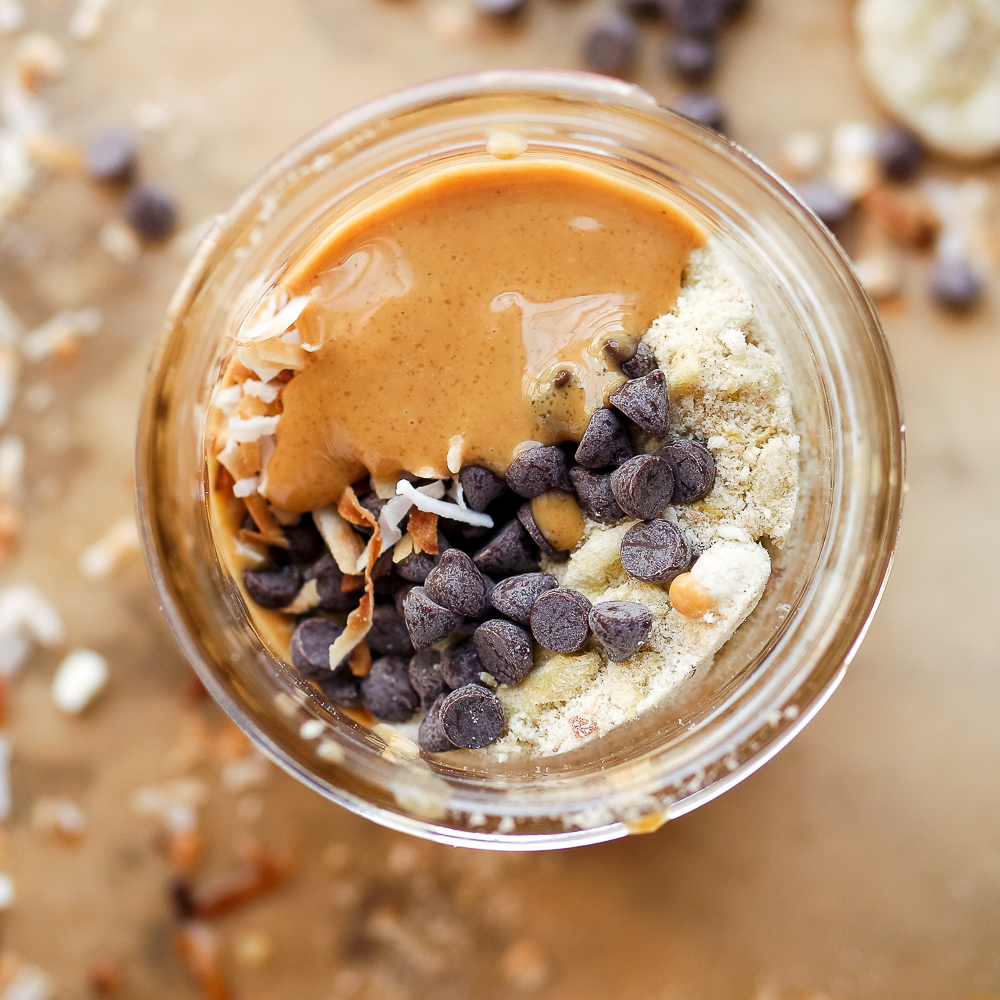 Possible uses include but are not limited to: Straight Outta The Jar
Ice Cream Topping…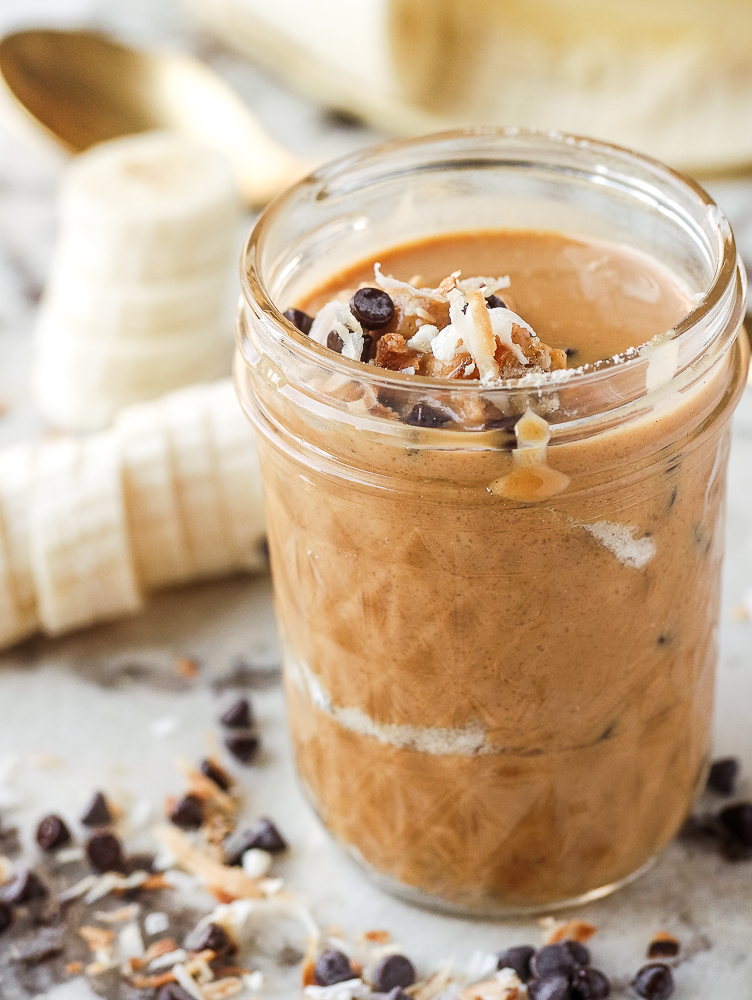 Drizzled on Fruit…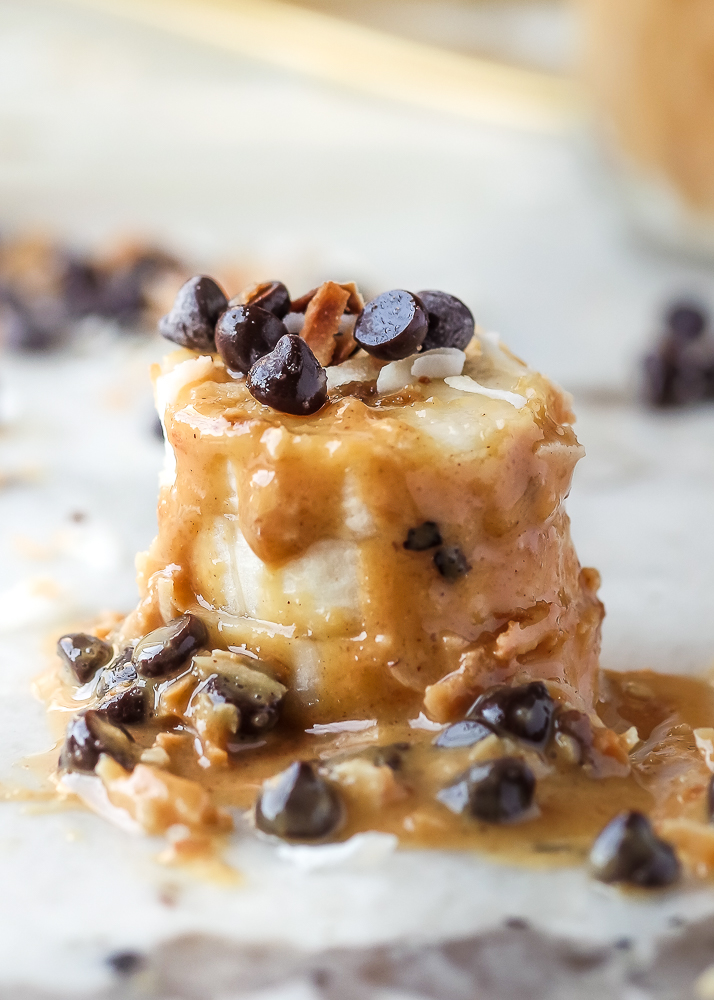 Off of a spoon…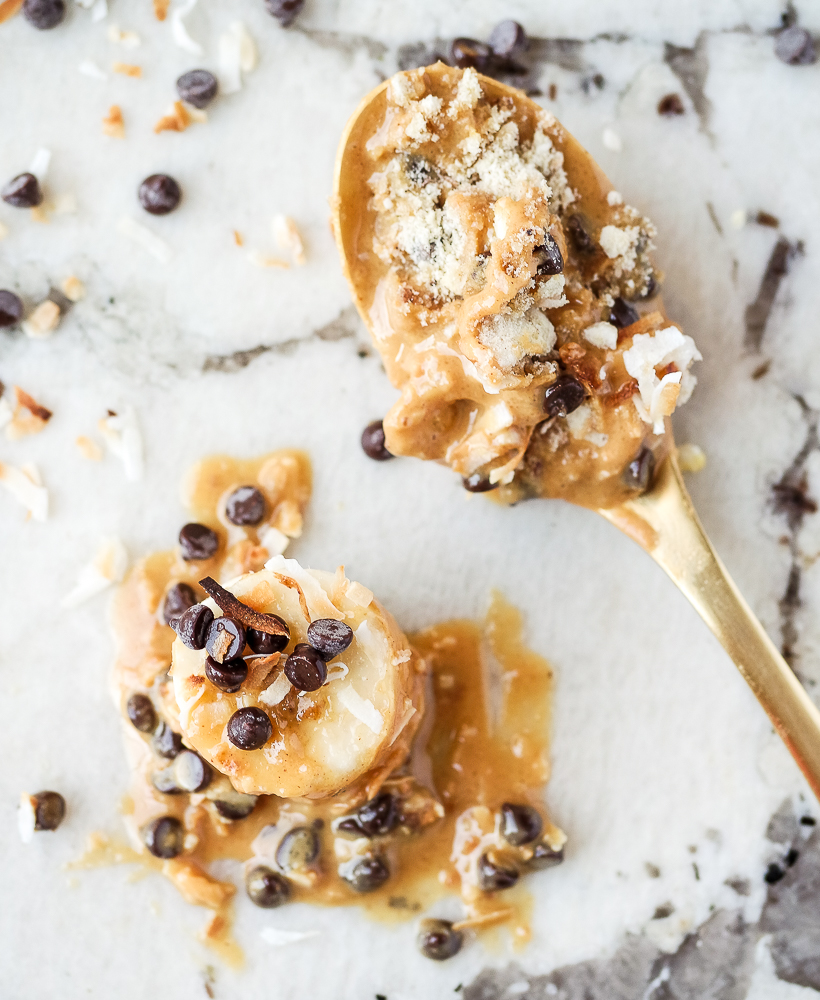 Maybe smeared on S'mores?!?!
The possibilities are endless. Not necessarily carb-less, but endless. PLUS a quarter of a banana only has 4 grams of carbs so I went ahead and indulged AND my pants still fit the next day. Go figure.
IF you want to make this without bananas, just omit the pudding and used Banana Flavor Extract in it's place. About 1 tsp for 1 cup of peanut butter will do!

Chunky Monkey Peanut Butter
Bananas and chocolate chips and peanut butter, oh my! Plus some toasted coconut for good measure 🙂
Ingredients
1 Jar Natural Peanut Butter, the runny kind
4 tbsp Instant Banana Pudding Mix*, preferably one without a bunch of junk in it
1/2 cup Dehydrated Banana Chips**omitt if keto
1/2 cup Toasted Coconut, unsweetened
1/4 cup Mini Chocolate Chips, low carb or dairy free depending on your dietary needs
Extra chocolate chips and coconut to garnish
Instructions
Separate the oil from the peanut butter by bringing the jar to room temperature and pouring off the top portion. Stir in the banana pudding mix until completely dissolved. Mix the oil and pudding mixture back into the peanut butter solids. I only used about 1.5 cups of the peanut butter but if you like less fat you can use the entire jar. Set aside.
In a food processor, pulse the bananas, coconut and chocolate chips until roughly chopped.
Layer the banana mixture and peanut butter mixture until your jar is full. Top with more toasted coconut and chocolate chips. Keep refrigerated.
NEXT week's PYPB? Let's just say you'll want to slip on some Ugg boots and leggings while you slather this on your instagram worthy breakfast…