This shop has been compensated by Collective Bias, Inc. and its advertiser. All opinions are mine alone. #MyPlantBasedMenu #CollectiveBias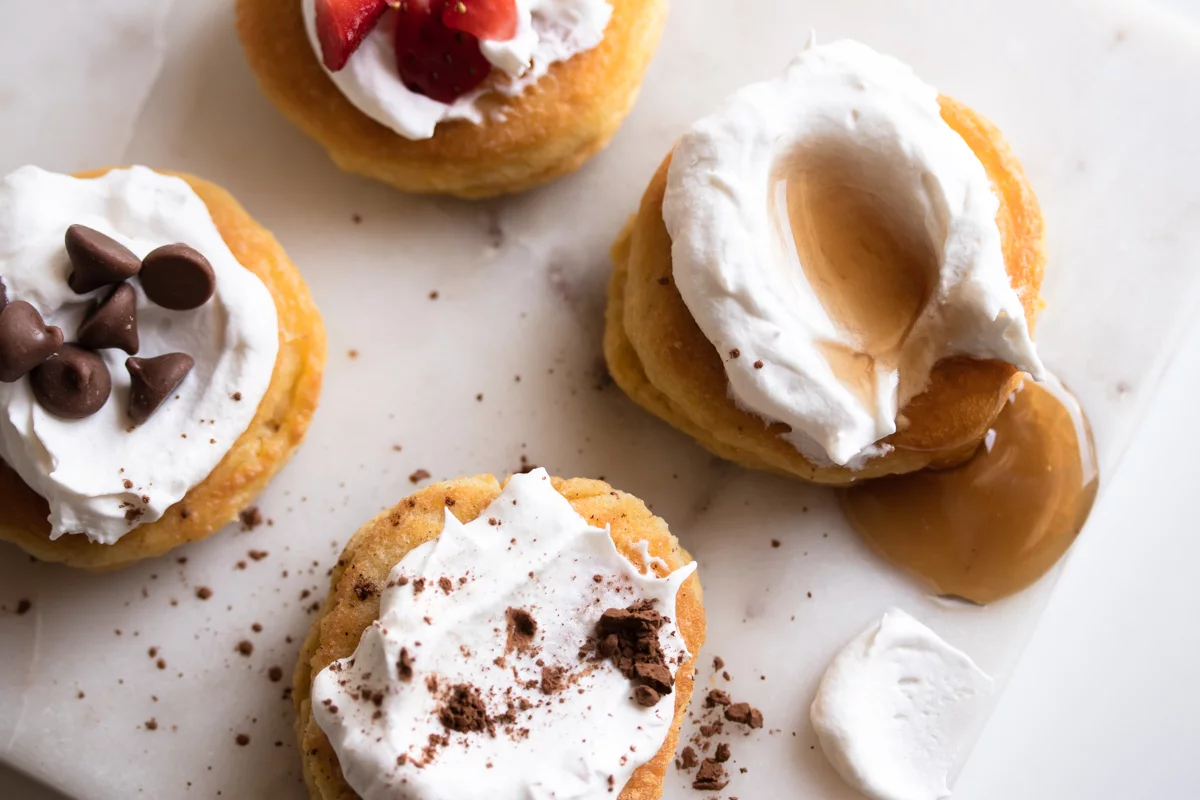 This is a "Let's Give The Cows A Break" fast
Because we are using milk from almonds! #dairyfreedom I love dairy just as much as the next person, but sometimes I want a breakfast that doesn't rely on lactose. That means taking all of my fav dishes and ditching the dairy, which is very easy with the help of my 96 oz jug (!!!) of Silk Unsweetened Original Almondmilk. I can't play around with small cartons when I'm in breakfast-making mode.
I need the big guy.
We've Got Options
It may seem like a big fat hassle to reduce your dairy consumption but I promise you, it's not. In my experience, swapping cow's milk for plant-based milk like Silk Unsweetened Vanilla Almondmilk is always appreciated. It's great in smoothies, puddings, and pancakes (which are the three exact recipes I'm sharing today) plus a ton more!
Hover over the image below 👇 to get more information about Silk Almondmilk to purchase at Walmart!
If you need more examples, check out my Dairy-Free Ice Cream, Vegan Chocolate Silk Coconut Crunch Bars, or a savory bowl of Dairy-Free Roasted Cauliflower Soup for inspo.
The Proof is in the (Chia) pudding!
Recipe #1 Nutty Chocolate Chia Pudding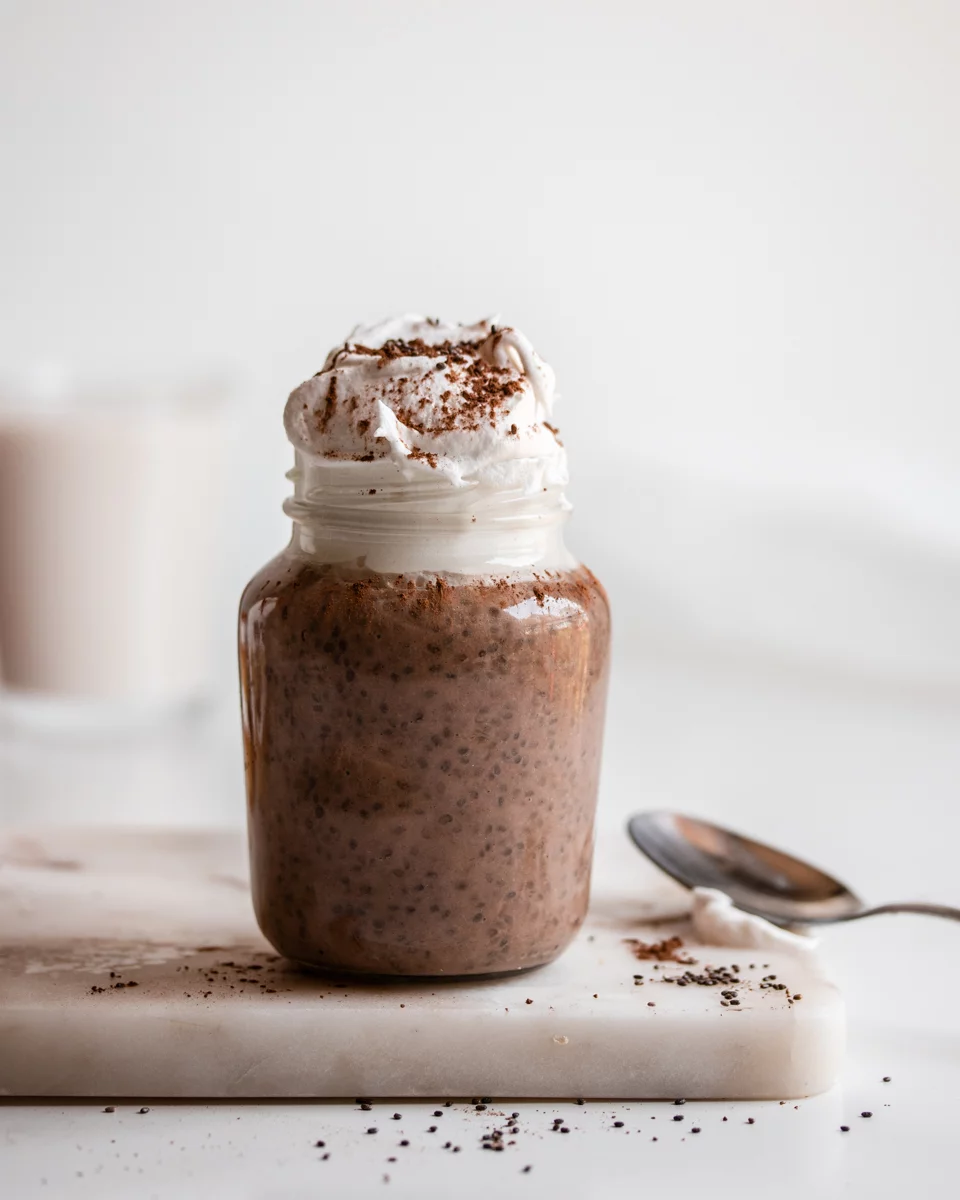 Chia pudding is a trend I turned my nose up at for a very long time. I couldn't get past the slimy texture! BUT wait. Hold the phone.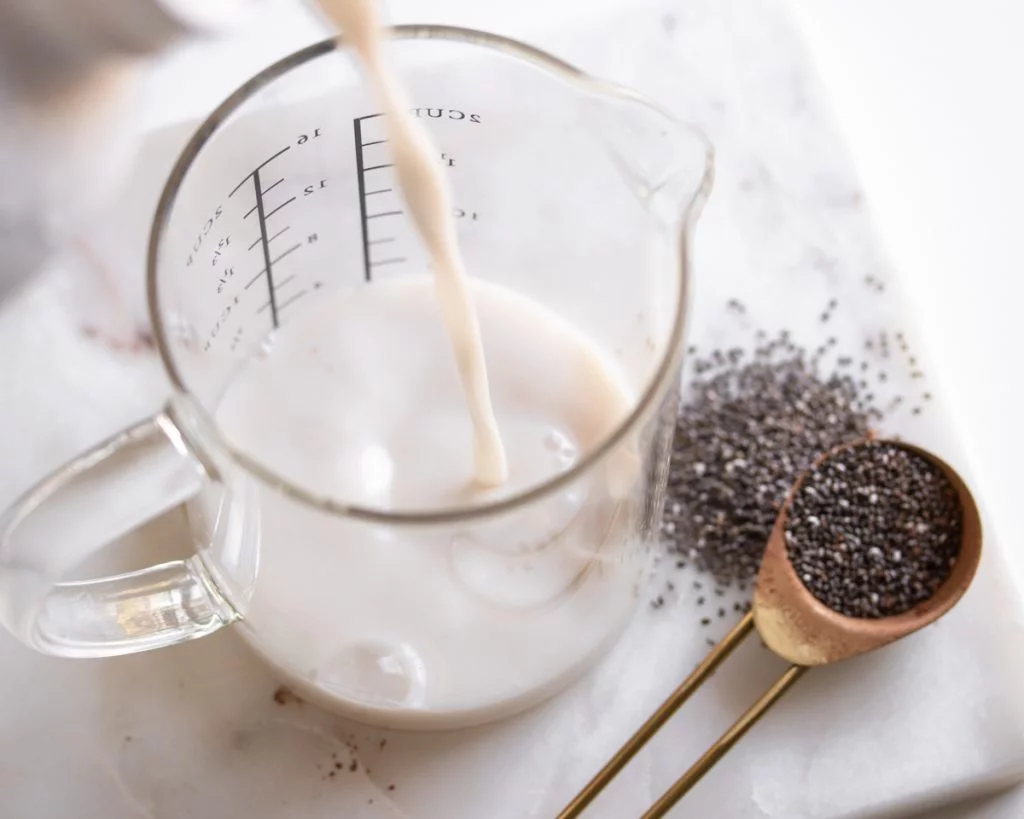 Add your Silk Almondmilk and puree it with almond butter and you have a breakfast I am into. This version is 100% dairy free, creamy as, well cream, and packed with omega-3's.
A Note On Chia Pudding: To achieve the proper gel and consistency, I found you really need to blend it with an electronic device (aka not just a spoon). An immersion blender works well and a blender blender works even better.
Then, you gotta let it linger. The chia pudding should live in the refrigerator overnight to be thick like puddin', or at the very least, four hours. Top it with dairy-free whipped cream and you might not even want to read the next recipes. But you should…
Nutty Chocolate Chia Pudding!
Total Time:
4 hours
5 minutes
Almond butter and chocolate make the perfect chia pudding!
Ingredients
1 cup Silk Almondmilk
4 tbsp Chia Seeds
1 heaping tbsp Creamy Almond Butter
1 tbsp Cocoa Powder
Stevia or Sweetener of Choice- to taste
Instructions
Add all of the ingredients to a blender cup and pulse until creamy.
**You may also use a hand blender or just put all of the ingredients in a mason jar and shake feverishly before putting in the fridge and then again about an hour later to ensure a good mix.
Pour into a sealable container and chill overnight or at least 4 hours to thicken.
Shake It Fast. Watch Ya Self!
Recipe #2 Double Chocolate Almond Butter Protein Shake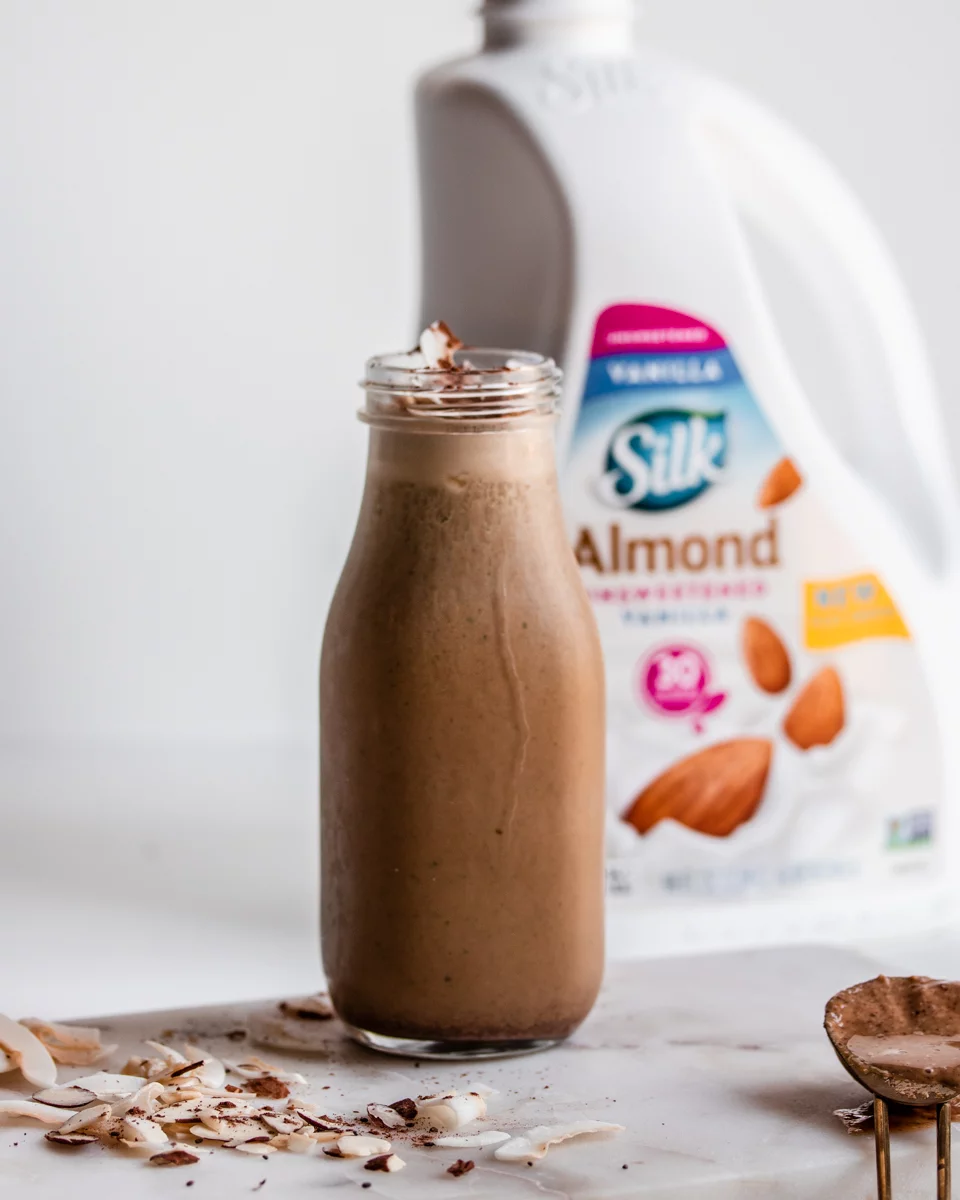 Sure, shakes are simple. But it's in the simplicity of a shake that is so spectacular. See? This one is my go-to breakfast shake with Silk Almondmilk, creamy almond butter, cocoa powder, stevia, a half-scoop of protein powder and ICE! Ice, baby.
Sorry. Had to.
Double Chocolate Protein Shake
Total Time:
4 hours
5 minutes
A super simple way to amp up your plant protein with Silk Almondmilk and Almond Butter!
Ingredients
1 cup Silk Almondmilk
1 tbsp Creamy Almond Butter
2 tsp Cocoa Powder
1 scoop of your favorite Dairy-Free Chocolate Protein Powder
Ice
Optional add-ins
1 handful Spinach Greens
1 tbsp Toasted Coconut Flakes
2 tbsp Dairy Free Chocolate Chips
Instructions
Put all ingredients in a high power blender and blend until smooth.
Breakfast Baby Cakes
Recipe #3 Silver Dollar Pancakes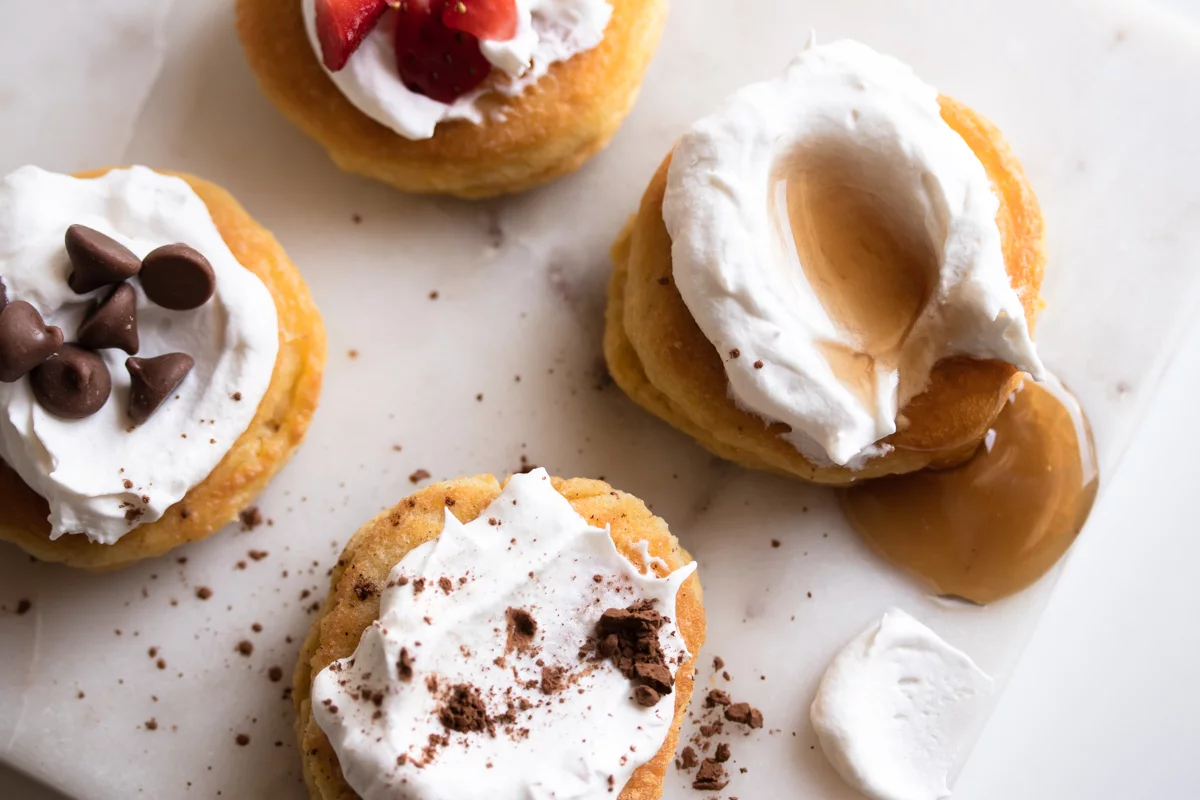 Full-sized pancakes? What a bore!
I prefer fun-size because I can go back for thirds and feel totally justified. Plus, how cute are these little babes topped with a schmear of dairy-free whipped topping and choice of goodies?


You can build your own breakfast buffet sans dairy with Silk Almondmilk at Walmart! Grab a giant jug of Silk Unsweetened Vanilla Almondmilk or Silk Unsweetened Original Almondmilk and pretty much anything else you need while you're there. *Hint-you probably need chocolate chips*
A kind shopper's hand holding the non-dairy case door for me 😎

And don't forget to use the Ibotta app to earn cash back at select stores!

Silver Dollar Pancakes
Total Time:
4 hours
5 minutes
Ingredients
1/2 cup Almond Flour
1/8 tsp Xanthan Gum
1/4 tsp Baking Powder
1 Egg Yolk
2-4 tbsp Silk Almondmilk
Instructions
Whisk together the dry ingredients.
Add the egg yolk and 2 tbsp almond milk and mix until batter forms. If it's not pourable (like pancake batter) add more almondmilk, one tablespoon at a time.
Heat a large skillet with cooking oil over medium-high heat.
Scoop 1 tbsp of batter for each silver dollar pancake and cook for about 1 minute. Flip and repeat!