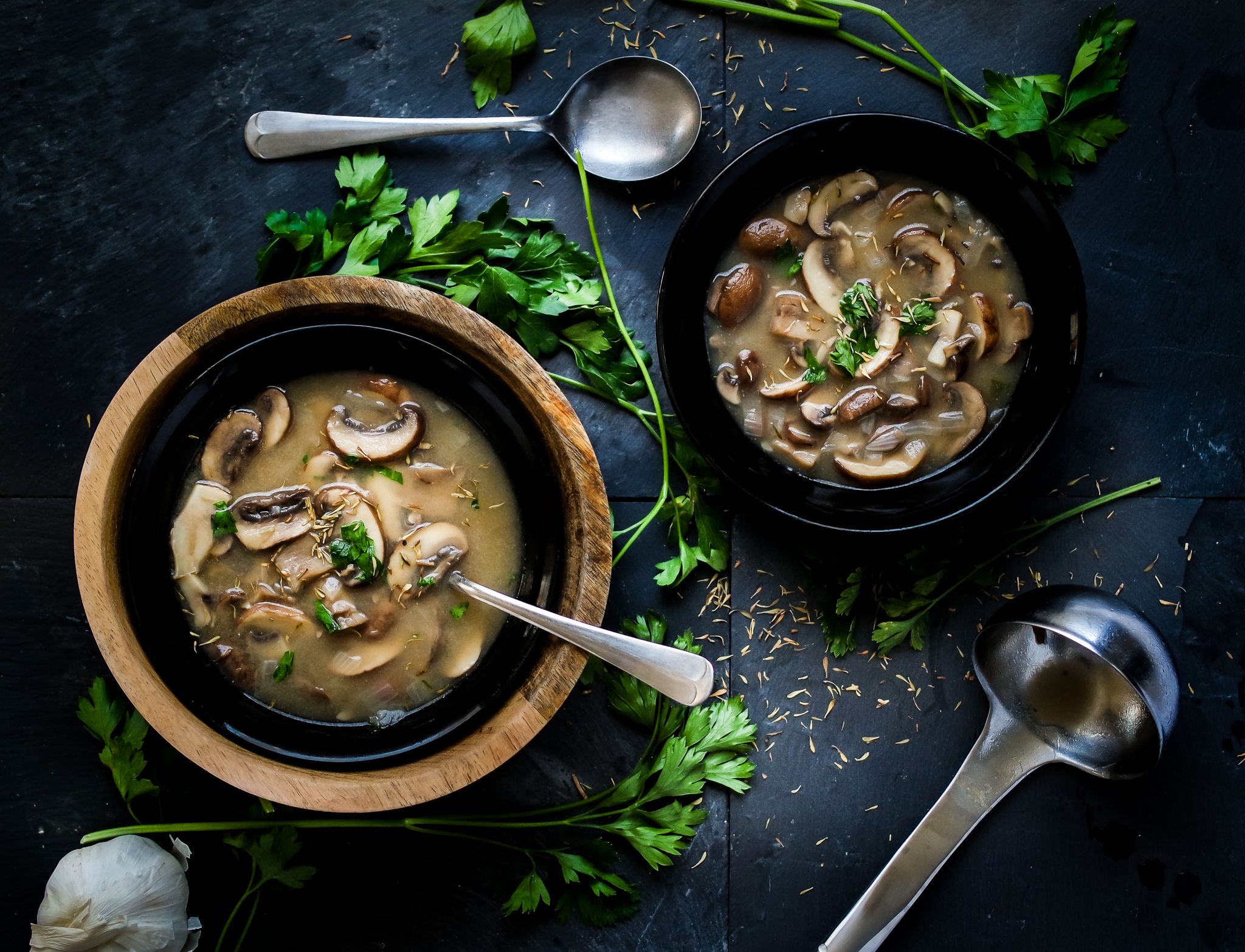 After a very informal poll, I've found that people actually like mushrooms. Out of the seven people I've asked, two being boys, all but one like them. Odd, right? Sample size aside, I was always under the impression that I was special since I genuinely enjoy eating the delicate fungi and, let's face it, the idea of mushrooms is a little weird.
Are they dangerous? Are they poison? Who cares? Let's eat em!
–Me as a child
SO people like mushrooms, but do they like mushroom soup? I did another poll, this time of four people (the girl gang minus one because she was absent) and found that mushroom soup is also a beloved dish!
MIND. BLOWN.
Same topic, different thought: Did you know that there are other ways to eat mushroom soup aside from the creamy condensed version you get via cans? Heh, cans. You can have brothy soup or you can have a half creamy, non heavy AF version too! It's literally a whole new world of soups for me, which is why I couldn't be more amped about sharing this recipe because it's already my favorite homemade mushroom soup in the history of ever.
Hearty Portobello Mushroom Soup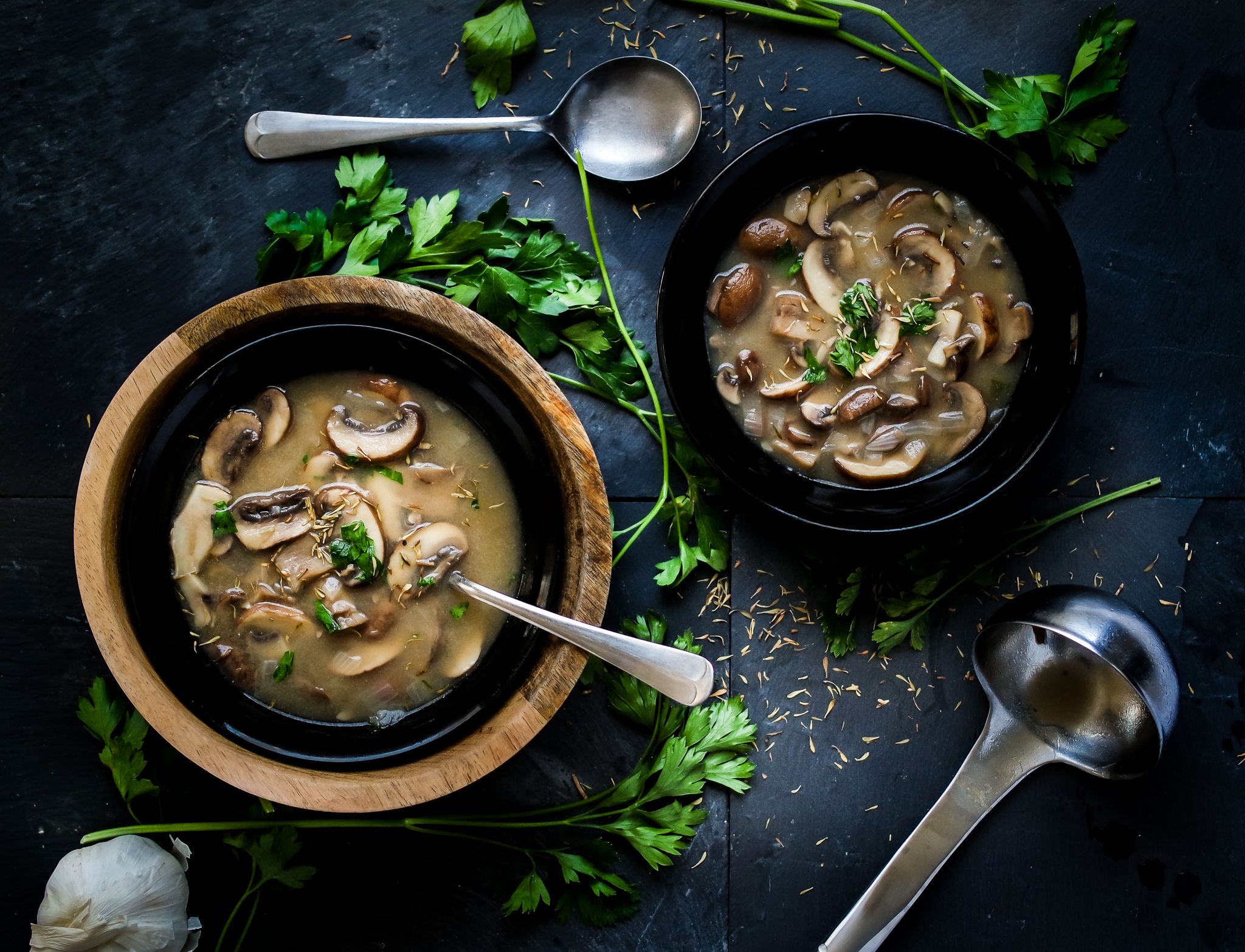 Start your soup journey with some expertly picked baby bella mushrooms, readily available in the refrigerated part of your grocer's produce section.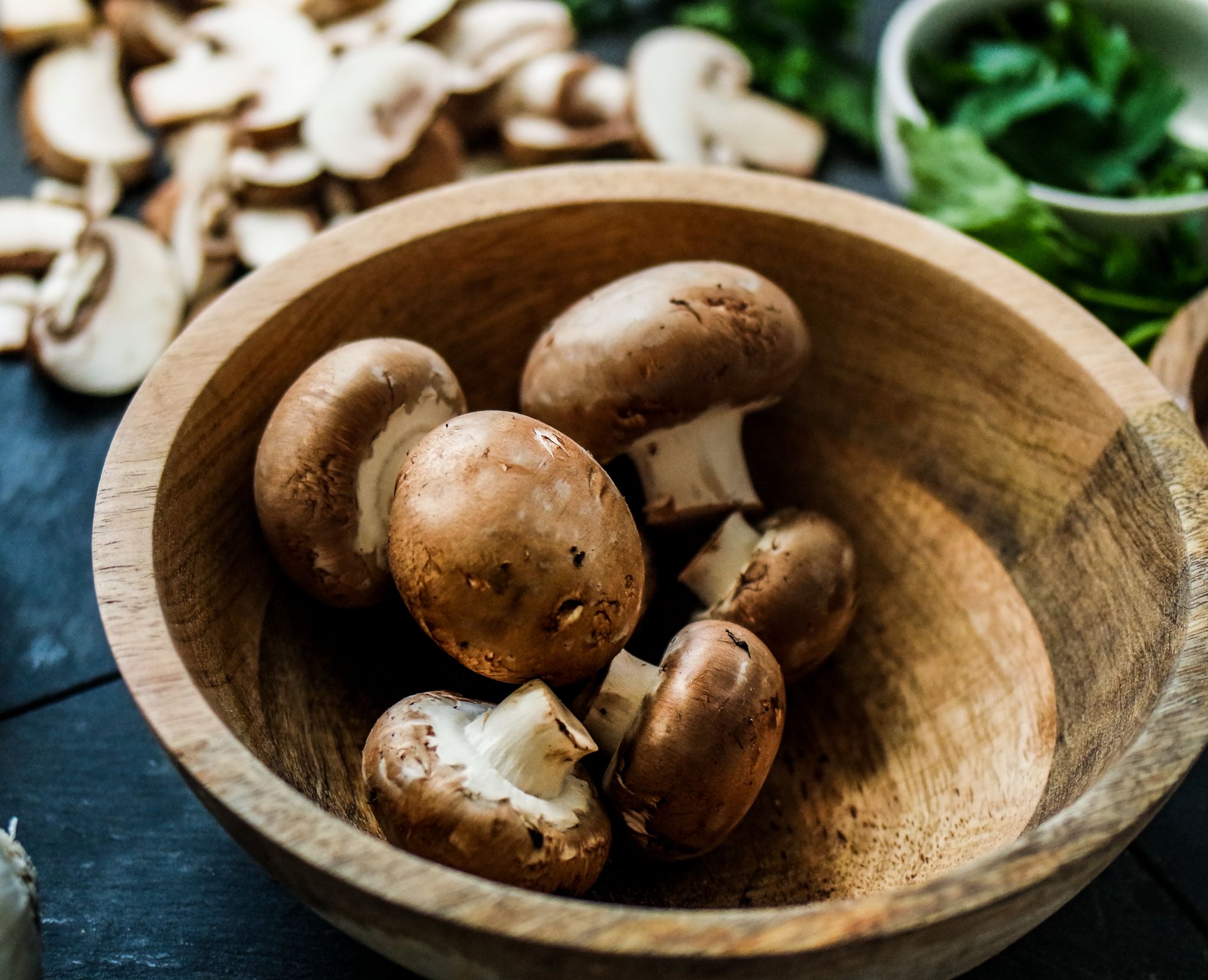 I cleaned the dirt off later. Clean your shrooms, folks.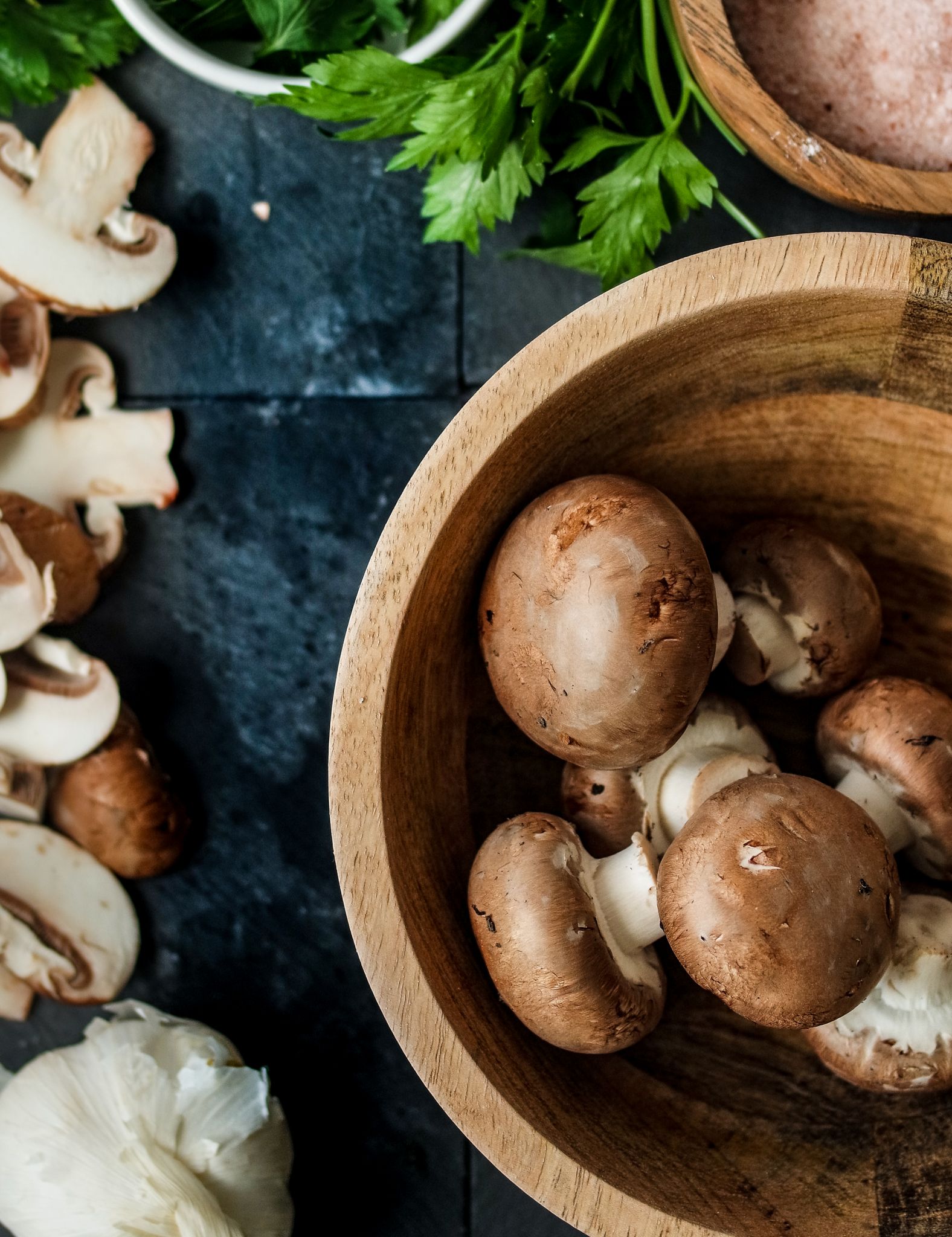 NOW we shall skip right to the finished product without a lot of unnecessary photos of the cooking process because I had a limited amount of sunlight and also a date with Netflix. Use your pretty little imaginations.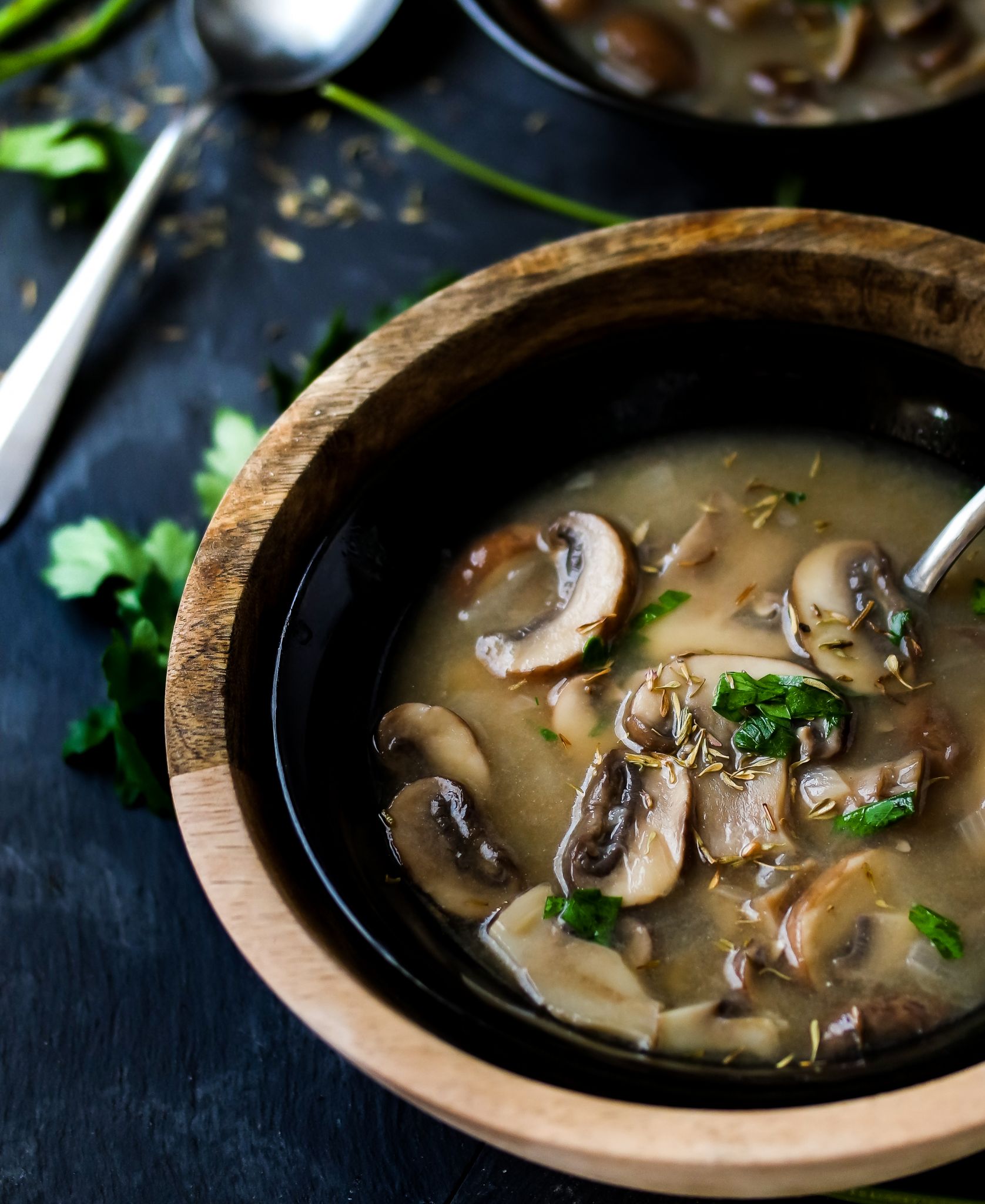 Ta-da! Souper.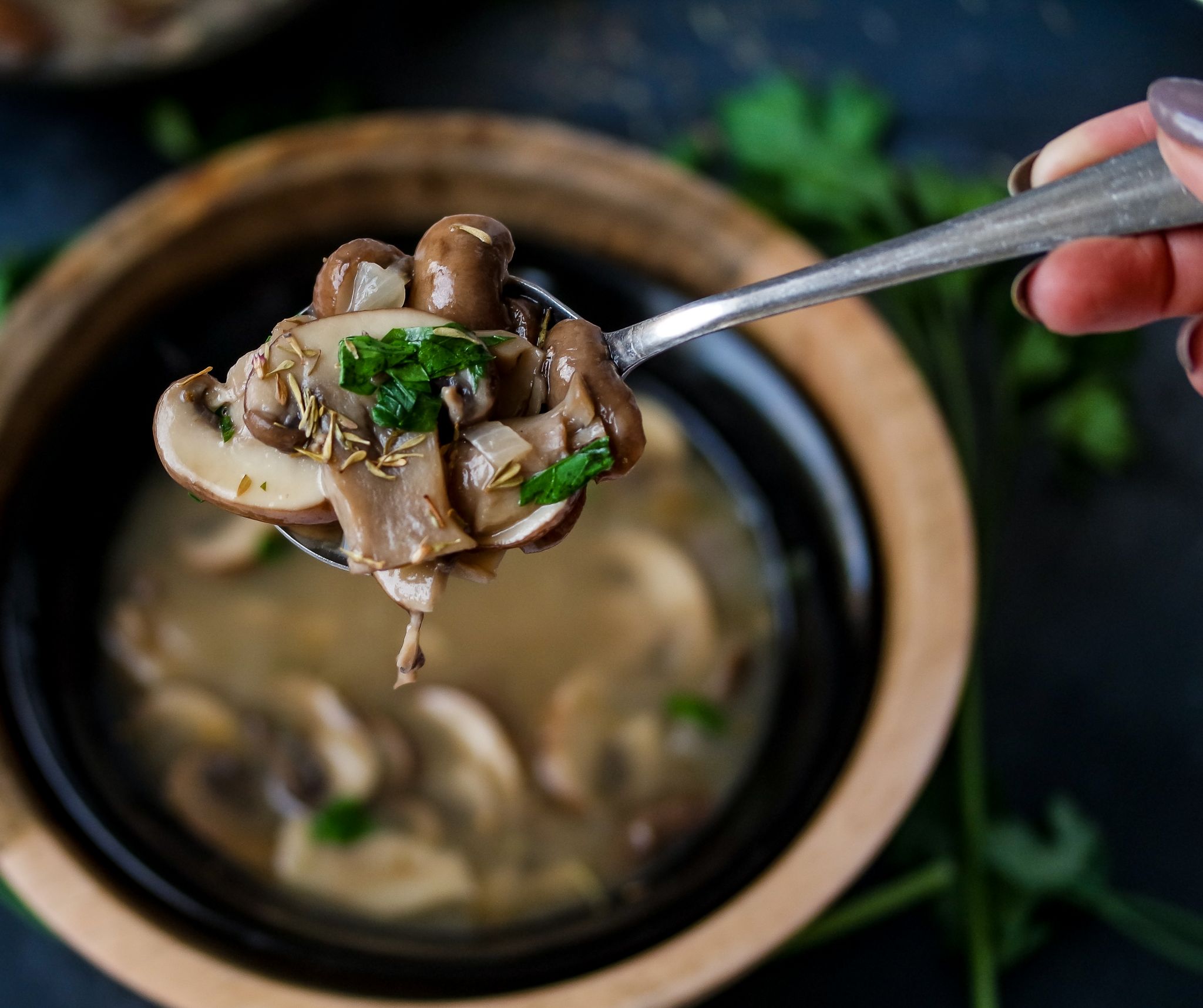 Kind of brothy but with a hint of dairy free milk to just give you that "uhhhhh, yes" soup feeling.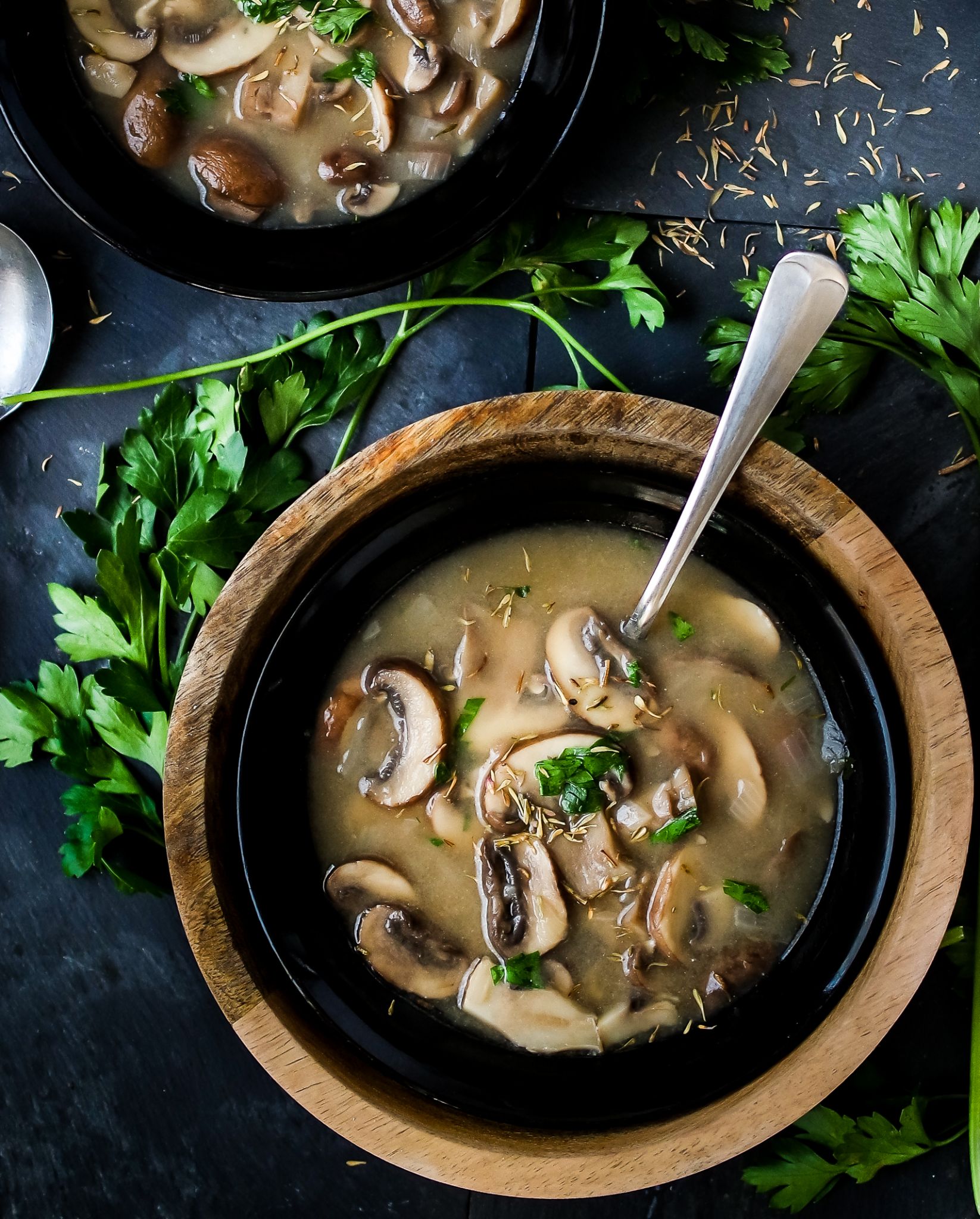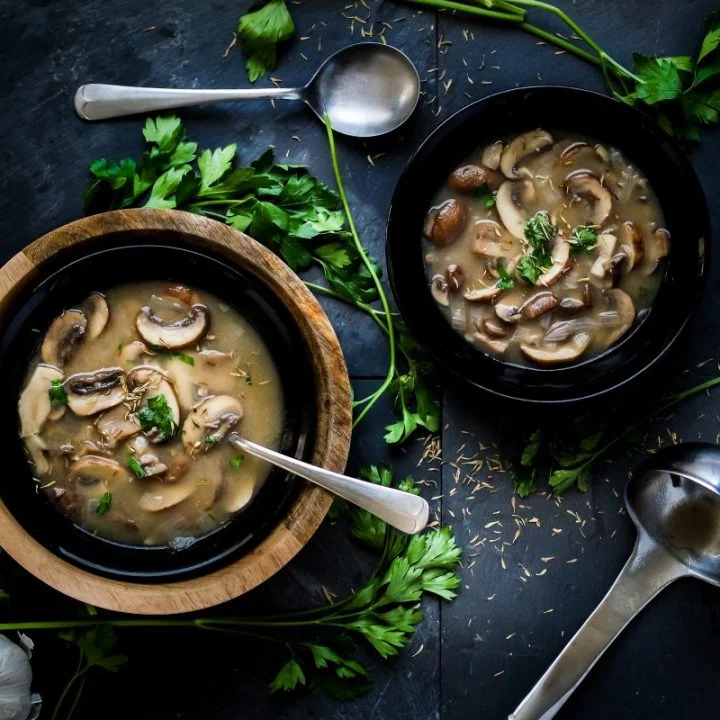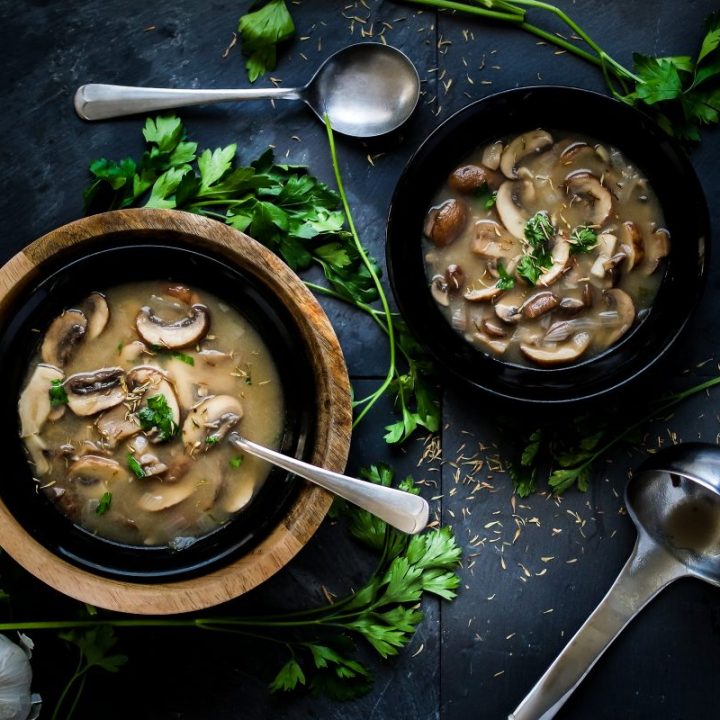 Easy Portobello Mushroom Soup
Ingredients
16 oz Baby Portobello Mushrooms, sliced
1 large White Onion, diced
2 cloves Garlic, minced
2 tbsp butter
1/2 tsp Thyme
2 tbsp Flat Leaf Parsley, finely chopped
32 oz carton Chicken or Vegetable Stock
1/2 c. Water or 1/2 c. Almond Milk
2 tbsp Cornstarch
Sea Salt to taste
Instructions
In a large soup pot, melt butter on medium heat and add onion and garlic. Saute until onions are translucent. Add sliced mushrooms and cook for five minutes, stirring often.
Add chicken or vegetable stock. Bring to a soft boil, reduce heat to medium low and simmer for 15-20 minutes. Add thyme and salt to taste
Thickening (optional if you want a creamier soup, skip if you like it brothy)
Mix 1/2 cup of cold water or dairy free milk and 2 tbsp cornstarch until combined. Slowly add to the soup, stirring continuously. Simmer for 5 minutes as the soup slightly thickens. Serve hot because, well, it's soup.
As you can see, the recipe could be made with or without the creamy bits. If you are low carb and don't want cornstarch, do it. Replace the milk with heavy cream and skip the starch!
♥ Liz