High Fat – Low Carb – Probably Some Protein – Definitely Fancy
---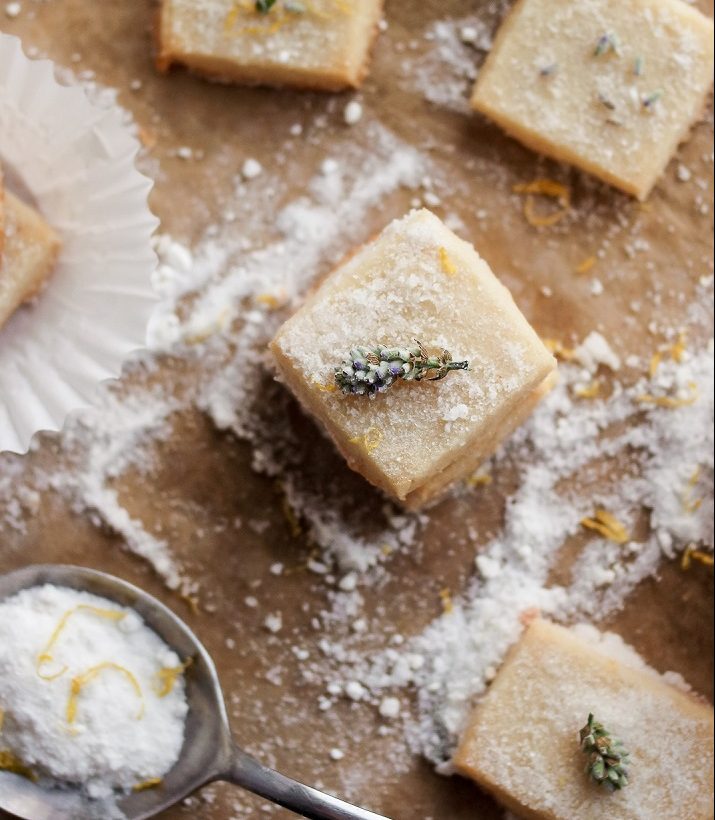 I read an article last week…
And by an article I mean I saw a meme from BuzzFeed on the internet. It was about bloggers and how they post a bunch of boring details about their lives before they (so kindly) let you read their recipe.
And then I burst into flames. Wait, sorry. I read the comments, THEN I burst into flames.
I'm not going to defend bloggers because I know we are all, on some level, irritating. The thing is, we also spend a ton of time, money, and other resources to create beautiful images and recipes for the world for free! Which is great!!! And I love doing it. But it also makes you wonder if people care about you or your desire to help them on their health journey, and that part sucks.
The End.
Lavender and Shortbread!
So fresh lavender—it's tough to acquire. Luckily, I have an herb dealer who gets me the special greenery I need! It's a friend of a friend of my mail-carrying mother who meets all of the most interesting (and kind!) folks.
If you can't get your hands on fresh lavender, you can also buy lavender flavoring in most grocery stores. Just be careful to use it sparingly because too much may leave a soapy flavor in your treats!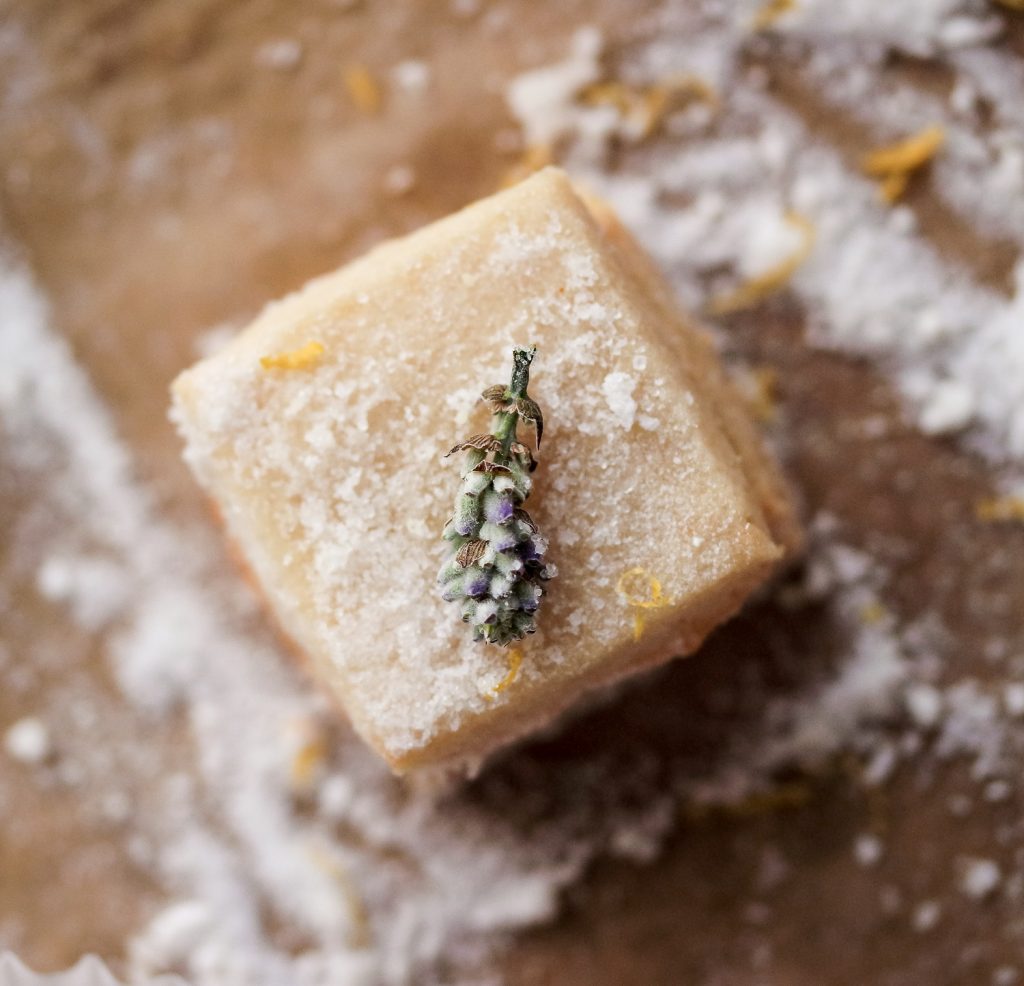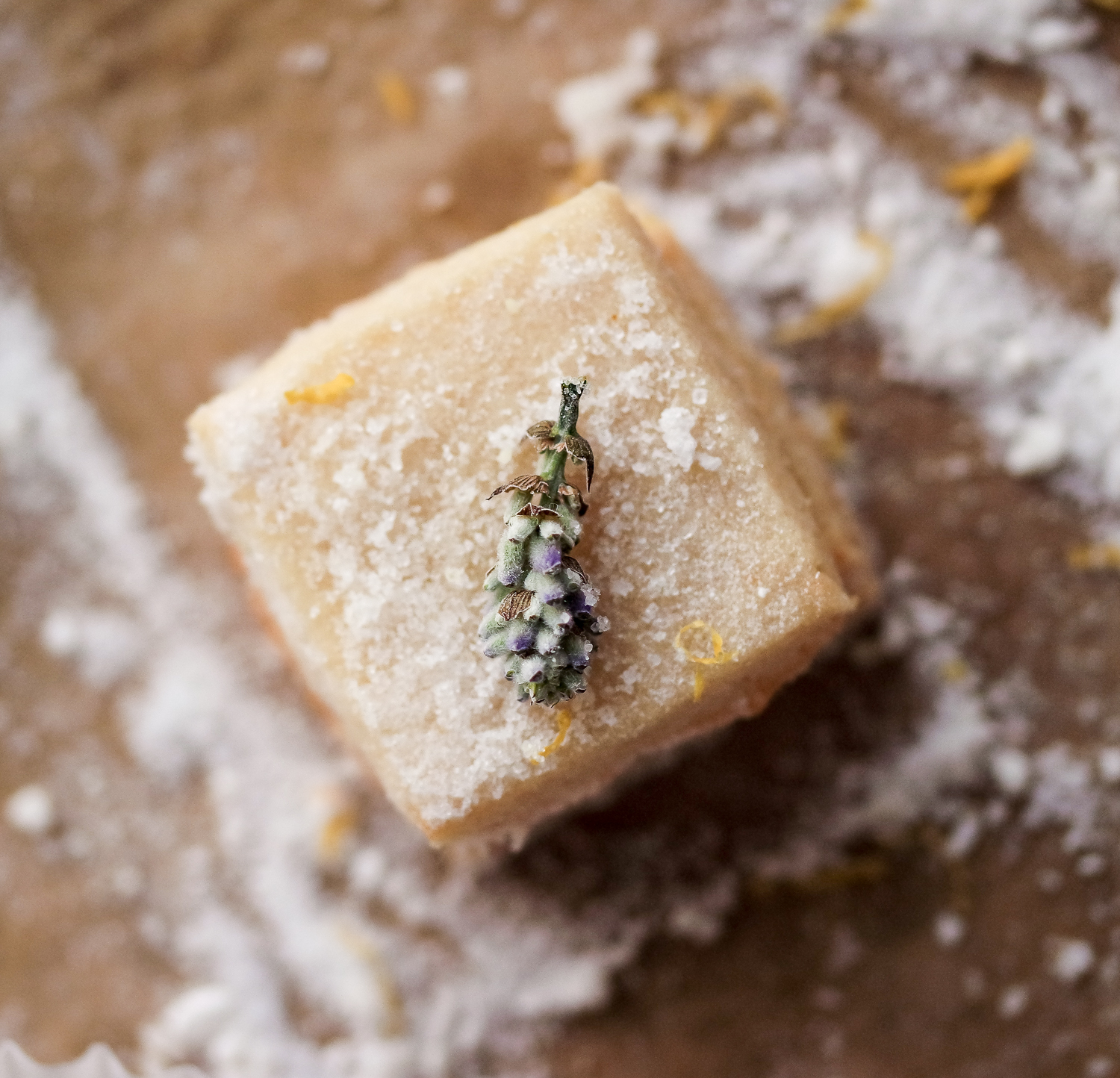 LAVENDER Sugar &/or LEMON Sugar is a must for these amazing little cookies! And it's beyond easy. Just put some regular granulated Swerve or Allulose in a coffee grinder with lavender and/or lemon and blend until powdery!
Or feel free to mix it with a granulated no-calorie sweetener that is for perfect sprinkling!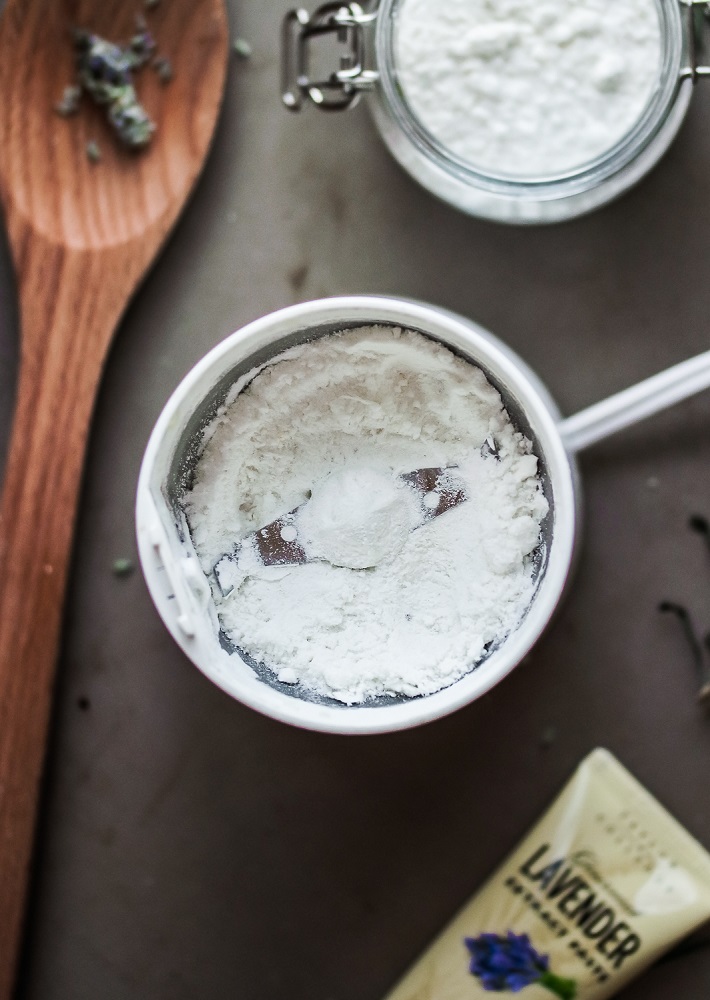 Working With Keto Dough
Sometimes gluten-free and keto dough can be hard to manage, fall apart, or get sticky. Make sure your dough has been chilled well and you shouldn't have a problem! If it starts to get hard to handle, just pop it in the freezer for a few minutes!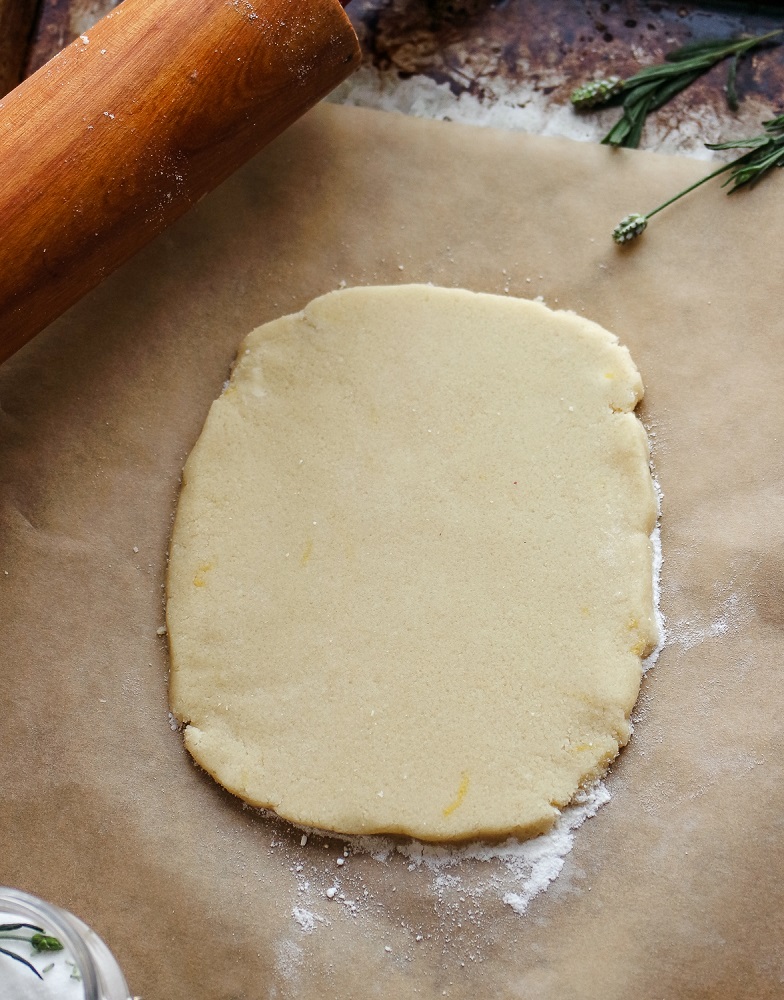 After you bake these cookies, they will be delicate so be very careful when transferring them to a cooling rack!! Allow them to cool completely for the perfect texture, which will be slightly crisp and super buttery!


Your lemon and lavender sugar can be sprinkled when the cookies are warm or once they cool. Just keep in mind that almond flour cookies by nature continue to release oil (moisture!!) so you may want to only sugar half of the cookies to keep the powdered sugar from disappearing on the surface. Or, just sprinkle them as you eat them!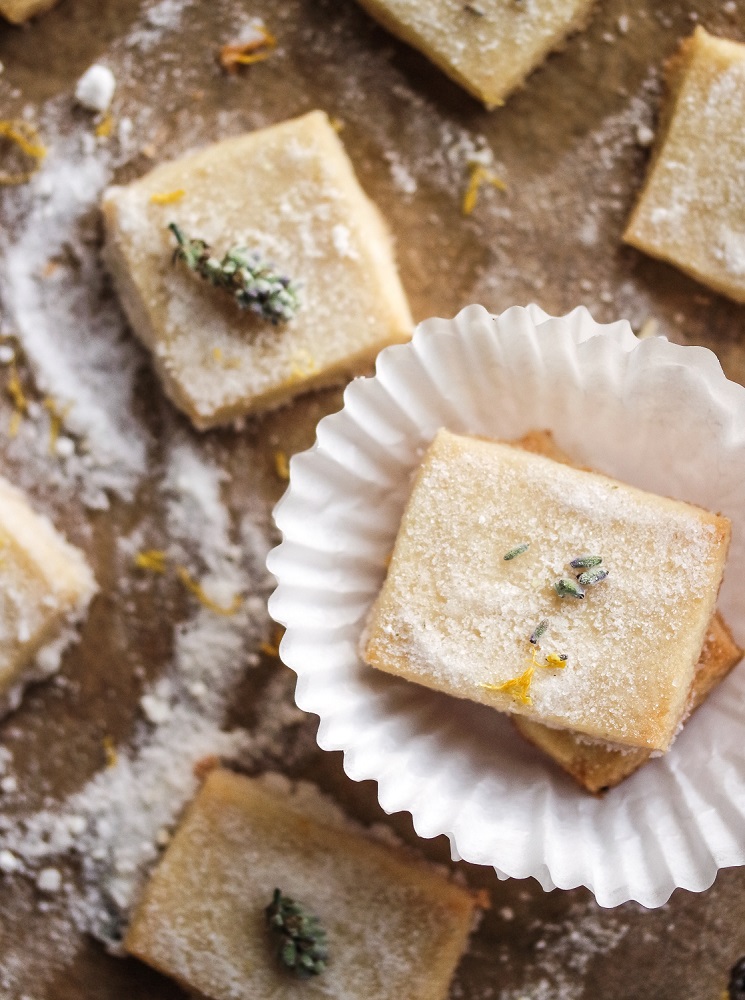 Want More Keto Treats?




Try These!
Keto Cookie Cups 🍪 with Dark Chocolate Ganache
Chewy Chocolate Chip Slam Cookies
Warm Keto Summer Berry Cobbler
Lavender Shortbread with Lemon Sugar
Crisp, buttery lavender shortbread cookies with lavender lemon sugar. Serve with tea and a hint of superiority.
Ingredients
Cookie
1 cup Almond Flour (superfine)
3 tbsp Butter, softened but NOT warm
1/4 cup Granulated Sweetener, I use Truvia no calorie sweetener
1 tbsp Lemon Zest
Lemon Sugar
1/4 cup Granulated no calorie sweetener
1 tbsp Lemon Zest
1/2 tsp Dried Lavender (optional)
Instructions
Heat oven to 350 and line a baking sheet with parchment.
In a large mixing bowl combine the cookie ingredients with a fork or pastry cutter. To get a dough-like consistency, the butter needs to be soft but still cool. Use your hands to knead it like bread dough. Don't over knead it or the butter will melt and you'll have a mess.
Roll the dough out into a 1/4 in thickness and place in the fridge to cool for 15 min.
Make the lemon sugar by blending lemon zest and sugar in a coffee grinder. Add more lavender at this time if you want but remember that a little lavender goes a long way.
Remove dough from the fridge and slice into rectangles. Bake at 350 for 10 minutes.
Allow to cool before sprinkling with lemon sugar.
Nutrition Information
Serving Size

1 cookie
Amount Per Serving
Calories

67
Total Fat

6g
Carbohydrates

4g
Net Carbohydrates

3g
Fiber

1g
Protein

2g