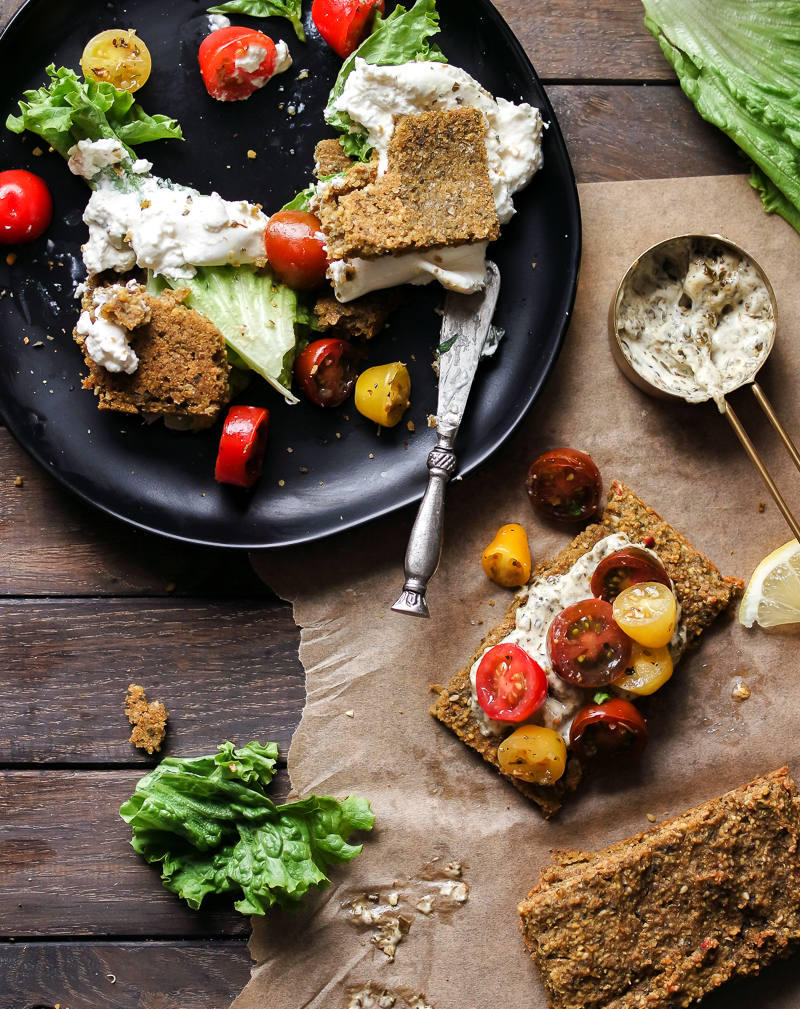 Things won't always work out the way we intend.
Meals so carefully planned go uneaten. Resolutions made with THE BEST intentions, dissolve. Friendships, relationships, careers…change.
OR you spill coffee into your laptop mid-blog post and now your space bar sticks and smells like hazelnut creme, so you hijack a seemingly innocent recipe to get weirdly deep and philosophical.
Also, anyone in the market for a half-dead laptop? No? OKAY.
What I'm trying to say is that we try so damn hard to control everything, that once things are out of our control we react, and it's usually negative. Oh, and super self-destructive. That time when you tried to build your savings but your car got a flat so you splurged…on everything. What's the point? Or you made it to, and then quit on, day 3 of a 30-day ab challenge because you had to work late and WHAT WAS THE POINT?
There's always a point. Stuff happens. Carbs happen. This FLATBREAD happened and it was delicious and full of fiber. That doesn't mean I'm going to start eating carbs all day, but it means that sometimes I can eat lower carb (not keto) food without eating ALL OF THE CARB FOODS.
As for my non-coffee-compliant laptop, it's not great, but it happened. If you were wondering how it happened, I sneezed mid-drink.
SO instead of obsessing over the things I cannot change (or things I tried to change but didn't), I am going to obsess over this FALAFEL FLATBREAD with all of the fixins' and not be sad.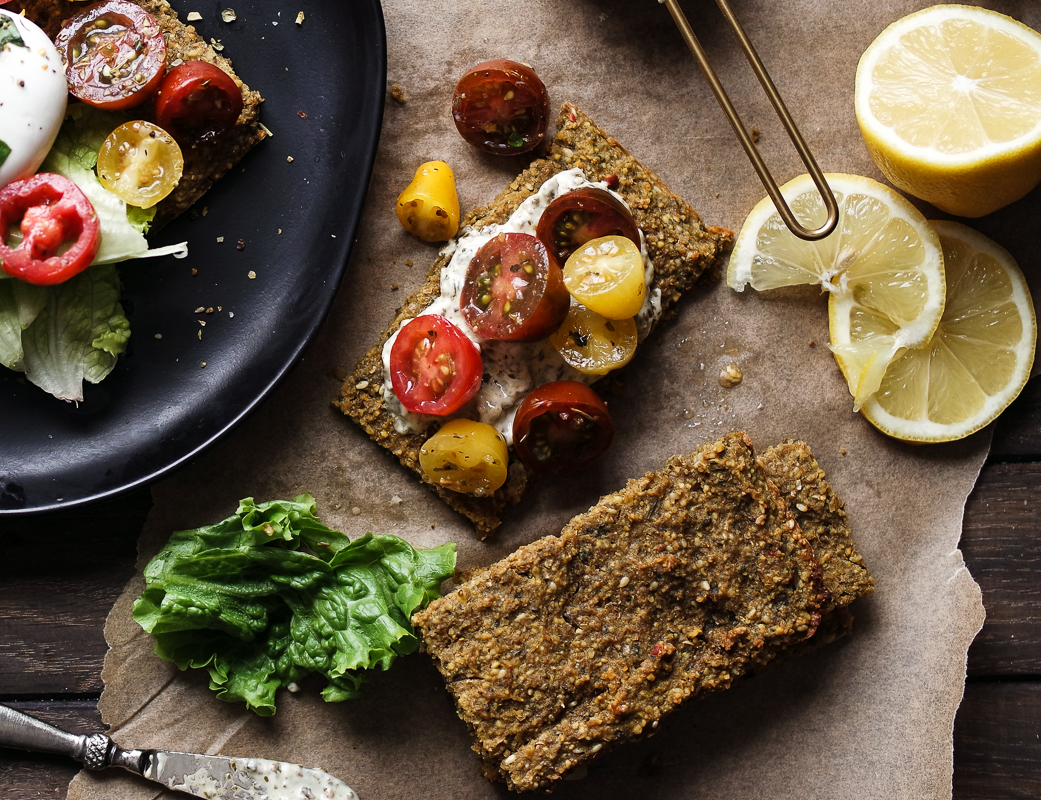 Low(ish) Carb Falafel Flatbread
It might have carbs, but it's better than gluten! For me, anyway…
There are only THREE ingredients in this flatbread and one of them is water. So, basically two.
Oil and boxed falafel mix.
It doesn't get any easier than that, folks!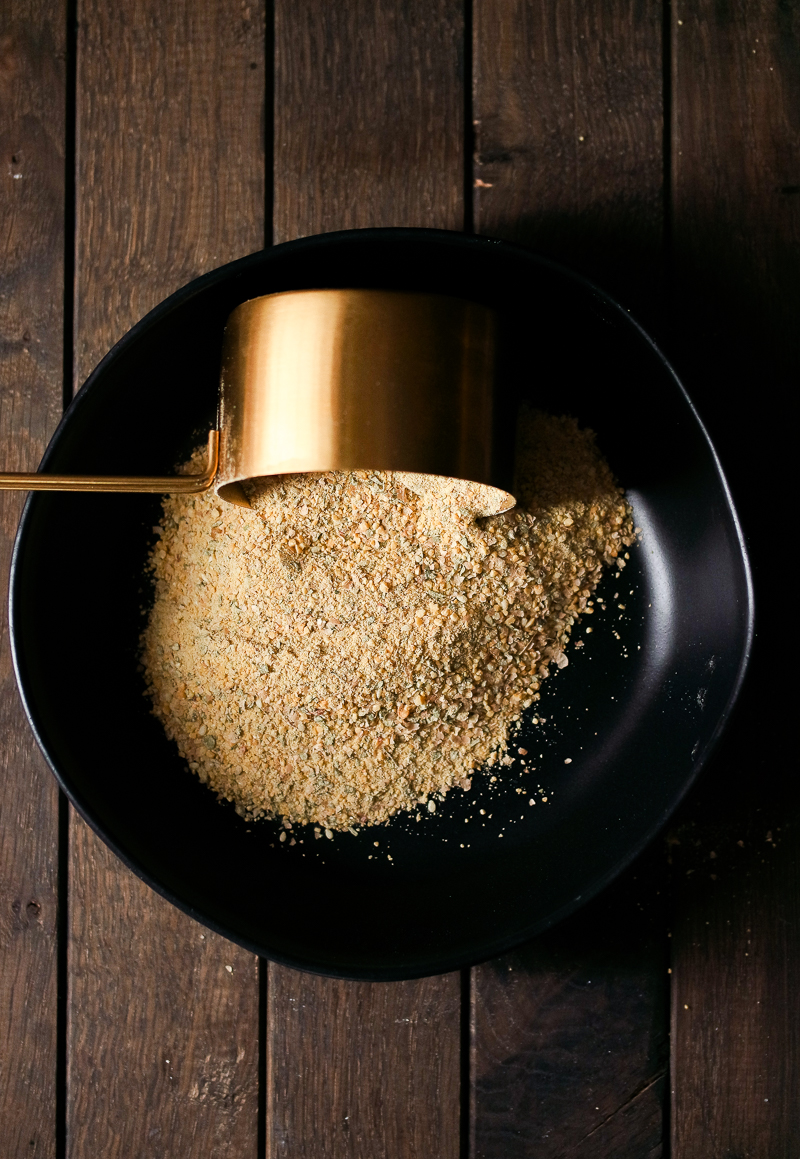 Just put it all in a bowl and let it hydrate for about 30 minutes.
Check out THIS post for the full pictorial.
What you are left with is the darkest, spiciest, falafel-eeee cracker bread thing for toasting, topping, or whatever.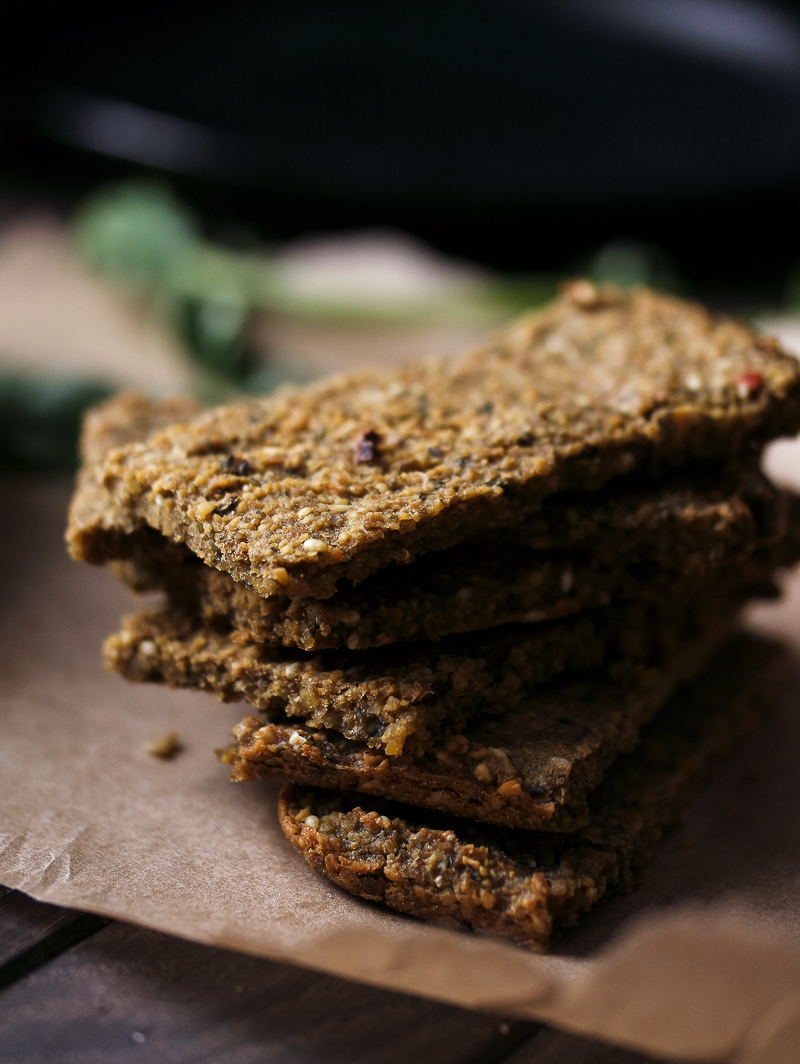 Creamy Burrata and marinated tomatoes?
YES. Do it. Garlic Lemon Aioli and more baby toms?
YES. Gimmie.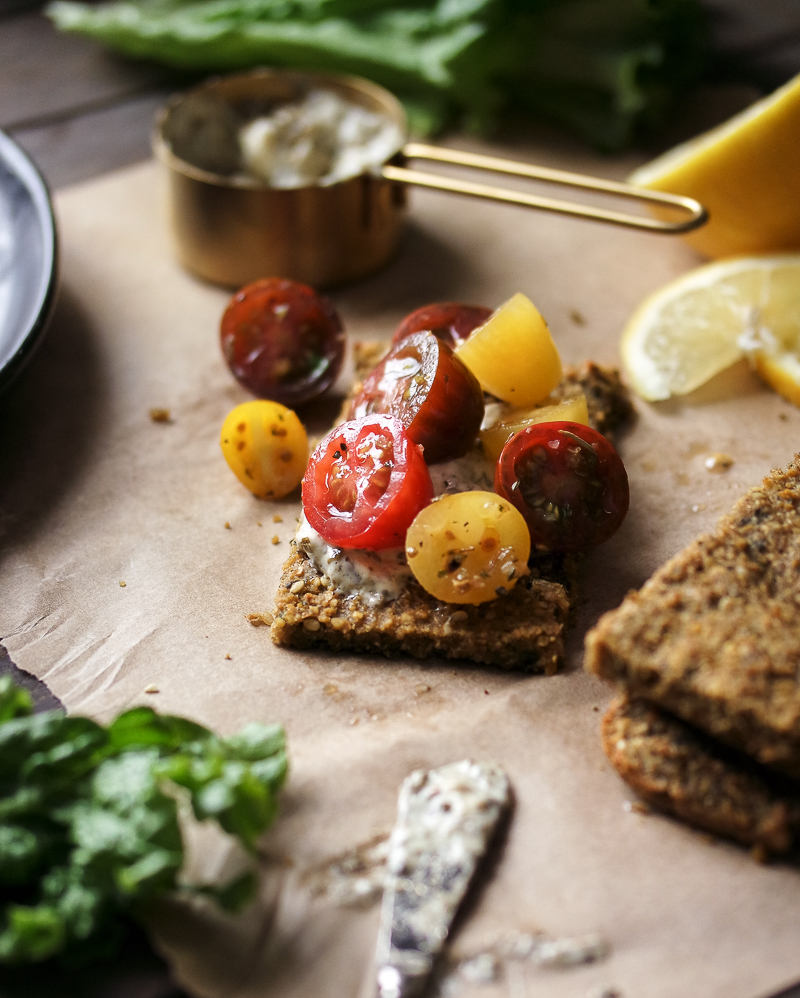 All smooshed like a cheese and greens sammie?
Oh YES! she squealed with delight.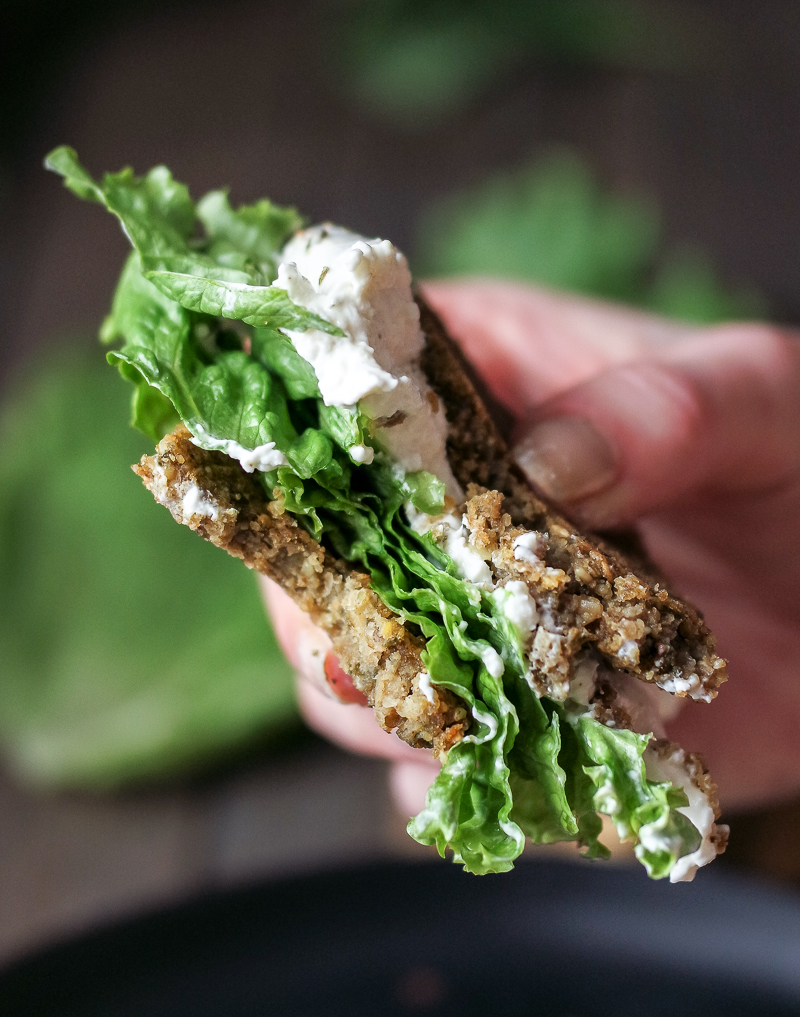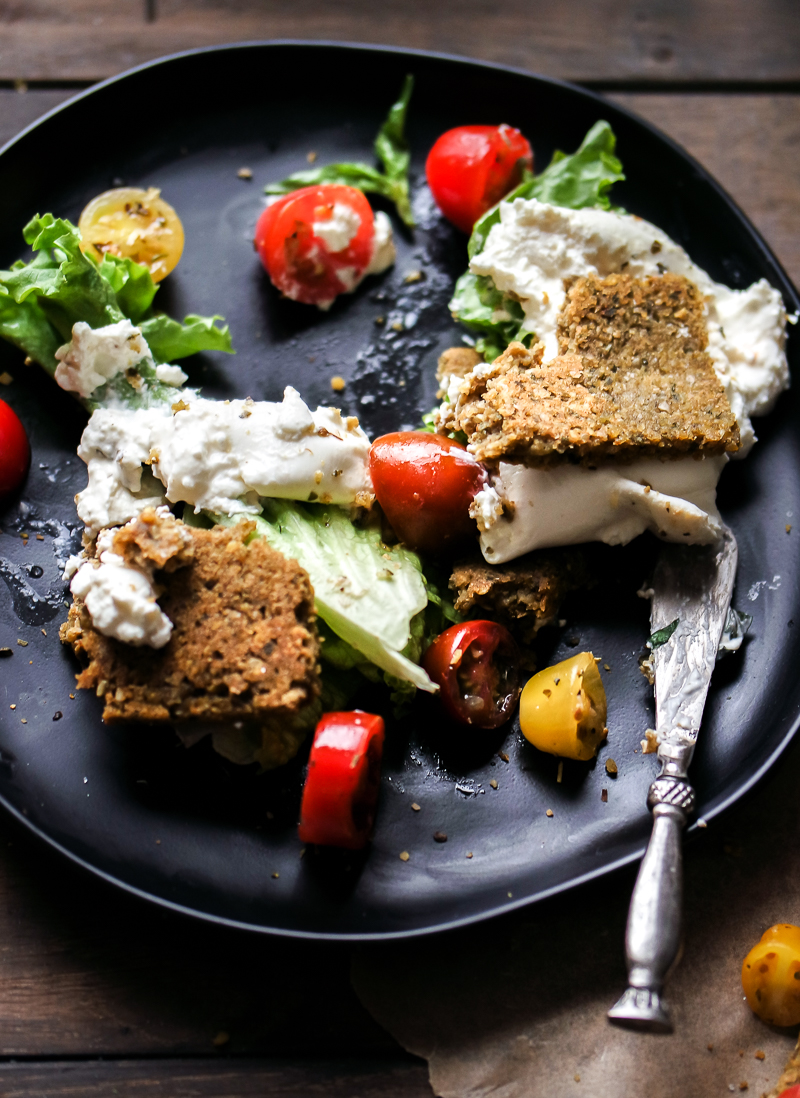 It's worth the small number of carbs. TRUST ME.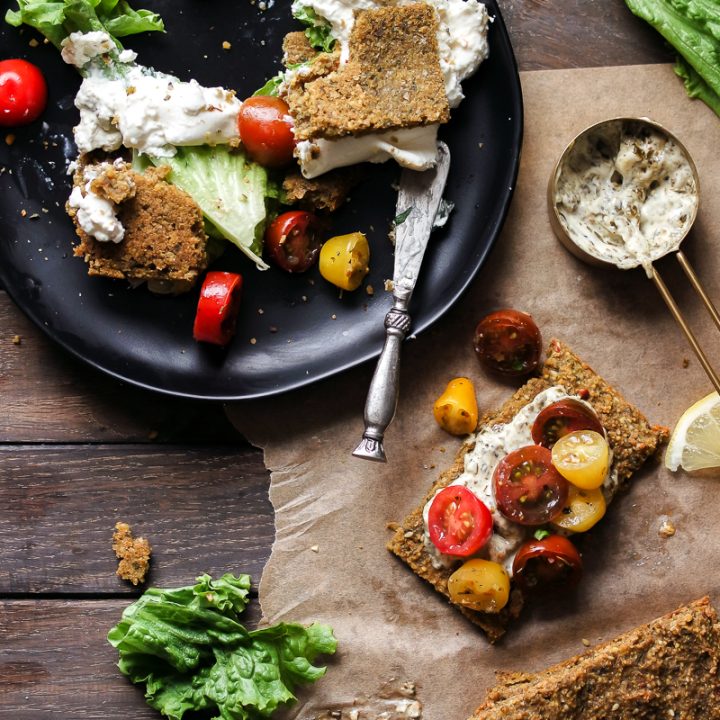 Low Carb Falafel Flatbread with Lemon Garlic Aioli
Falafel is better as bread because it holds more toppings that way.
Ingredients
For the Flatbread
1 cup Falafel Mix
1.5 tbsp Olive Oil
1 cup Water
For the Aioli
1 clove Garlic, mashed
1 tsp Lemon Juice
4 tbsp Mayonnaise
Instructions
Heat oven to 350 and line a baking sheet with parchment or coat with non-stick spray.
Mix the flatbread ingredients in a large bowl and set aside for 30 minutes. This is crucial to softening the chickpea flour.
Pour the batter in the prepared pan and bake for 30-40 minutes or until firm in the center.
Once cooled, slice into rectangles.
For the aioli- Mix the mayo, lemon juice, and garlic in a small dish and slather on everything.
Notes
NET Carbs-7
WW Points Plus - 2 pts
Nutrition Information
Amount Per Serving
Calories

87
Total Fat

4g
Carbohydrates

10g
Fiber

3g
Protein

4g