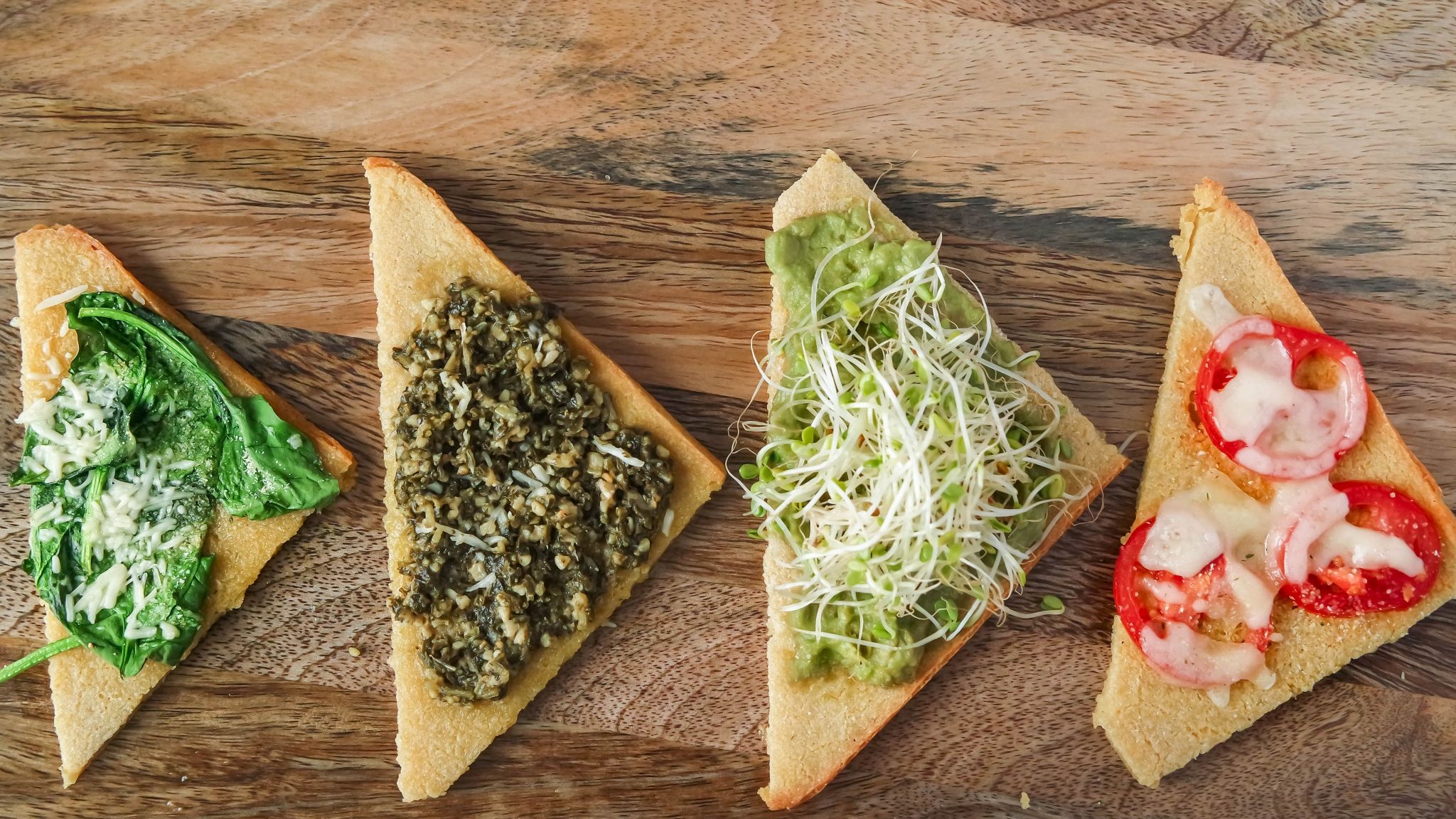 As I sit here blogging and enjoying a tall glass of True Lemon lemon-aid and spirits, I realized something. All of my blog post titles sounds like Wheel of Fortune "Before and After" puzzles. Has that been bothering anyone? It won't change because I'm committed to it now, but I just wondered if any of you wheel watchers picked up on the subtle similarities. I wonder if they are hiring puzzle masters? What a job title that would be.
So in addition to thinking up sweet blog titles, I also rack my brain trying to un-complicate cooking. I'm a big believer in simple. If you don't believe me, check out all of my lazy recipes. The fewer ingredients in a recipe, the increased likelihood that I will in fact have said ingredients. Ergo, the recipe can be made and eaten. If I'm missing some weirdo ingredient that cannot be substituted, I'm ordering Jimmy Johns. The only exception is frosting. I'd snowshoe the arctic for a can of buttercream.
Priorities.
Think of Chickpea Flour like frosting. You shouldn't ever not have it on hand…at all times. Ever. It's versatile, high in fiber and cheap. How can you live without an ingredient that can make sweet and delicious crepes one minute and savory flatbread the next?
You can't. You cannot afford NOT to have this on your shopping list and in your pantry.
I'll stop with the double negatives if you agree to chickpea flour. Deal? Cool.
Easy Flourless Chickpea Flatbread
Ingredients
1 1/2 c. Water
1 cup Chickpea (garbanzo bean) Flour-Bob's Redmill is fantastic
3 tbsp Olive Oil
Salt-just a pinch
5 thinly sliced Onion Rings (see photo)
1 tbsp tapioca flour (for a chewier, more satisfying texture)
Instructions
MIX flour, water, oil, (and tapioca if using) in a large bowl and set aside for 1 hour.
Preheat oven to 350 and spray a square pan with non-stick oil. Place sliced onions in the pan and pour batter over.
Bake for 40-60 minutes or until golden brown. Serve warm or keep refrigerated.
Now I love going topless as much as the next gluten-free vegetarian foodie, but sometimes you have to cover your healthy flatbread with some glorious goodies.
Toppings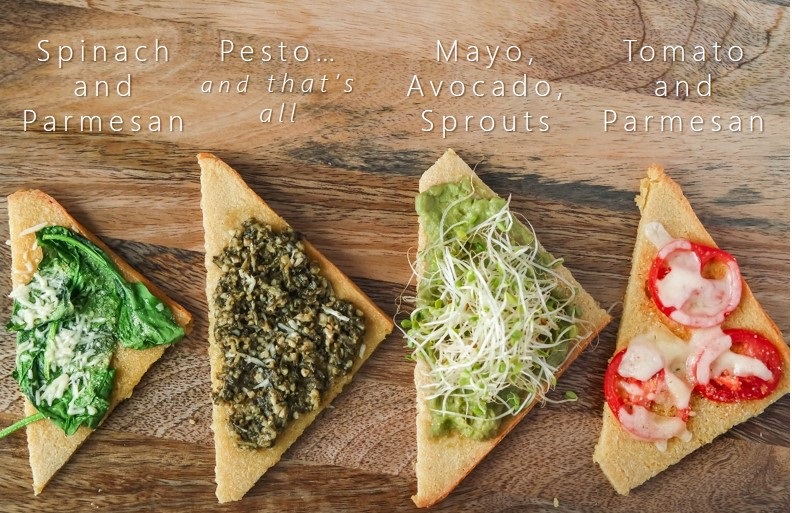 The possibilities are only limited by your level of enthusiasm. Pesto is easy. Sprouts may be more difficult since they have a shelf life of three and a half minutes. All are delicious so don't feel bad if you skip the sprouts.
•Avocado, Mayo, & Broccoli Sprouts
•Grape Tomatoes, Olive Oil, Parm & Garlic
•Pesto & Portobella Mushrooms (not picture because I ran out)
•Spinach & Shaved Parmesan Cheese
•Pizza Sauce and pretty much anything else
Simple, right? And filling. This is dinner guys. And here is a pinterest friendly graphic for you lovely folks who learned how to share, wink wink.