Stuff it, carbs! These creamy kale and pesto stuffed peppers are the stuffed veggies we all need right now!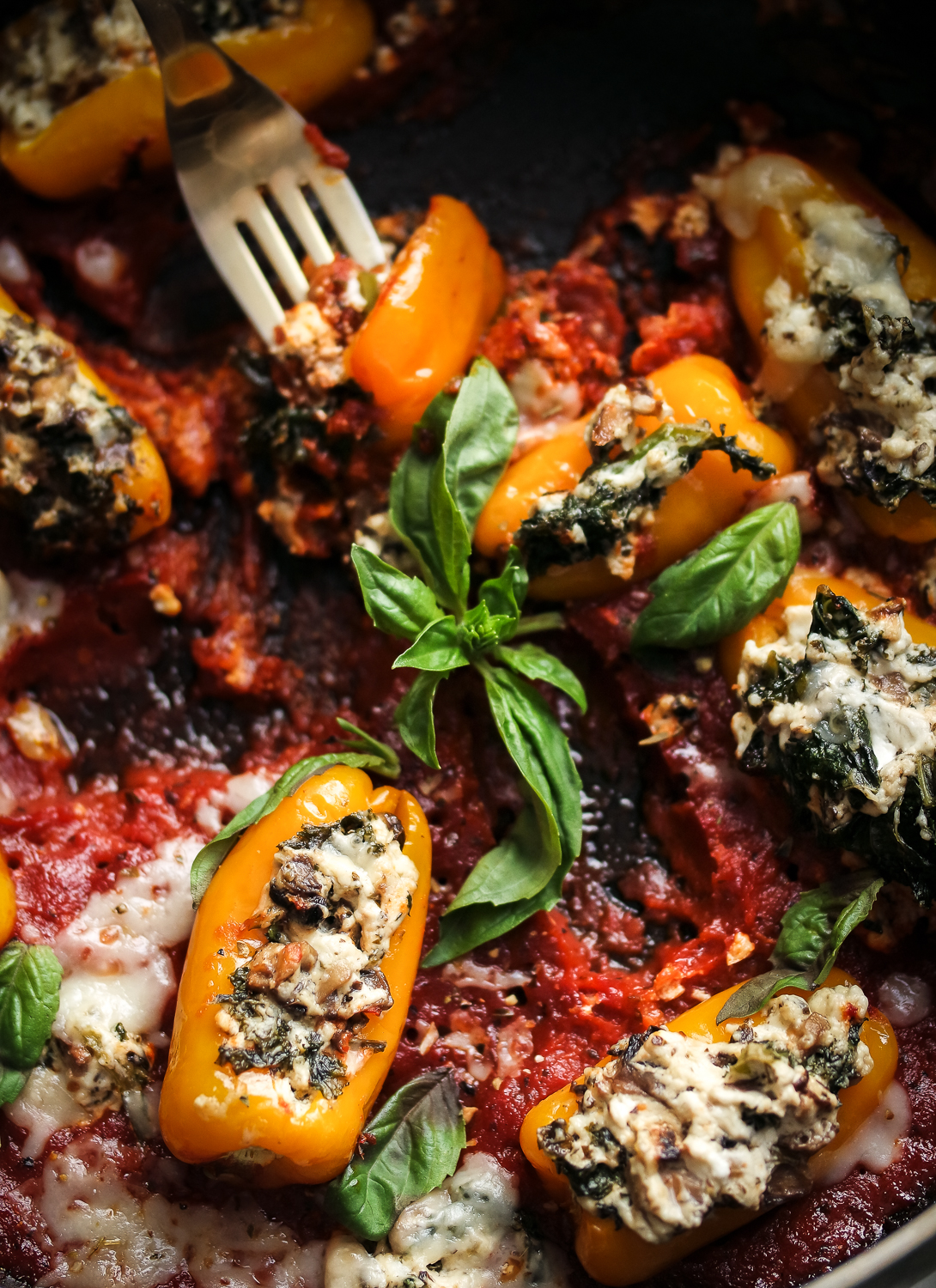 New Year, Same Pasta Probs.
Are you all aware of the current gluten-free, low-carb pasta shell situation? The situation is that they don't exist! An iPhone can make your face a 3D talking emoji unicorn but I can't find a dang non-pasta pasta shell in which to make stuffed shells. A dish I loved and quite frankly miss a lot.
I don't pretend to understand the world, I just live in it.
SO I figured out a tasty solution and that's mini peppers! That's right. I cracked the code of stuffed shells and even though it's not pasta, it's also not difficult and you don't have to buy 17 gluten-free flours and bake for hours. Hooray!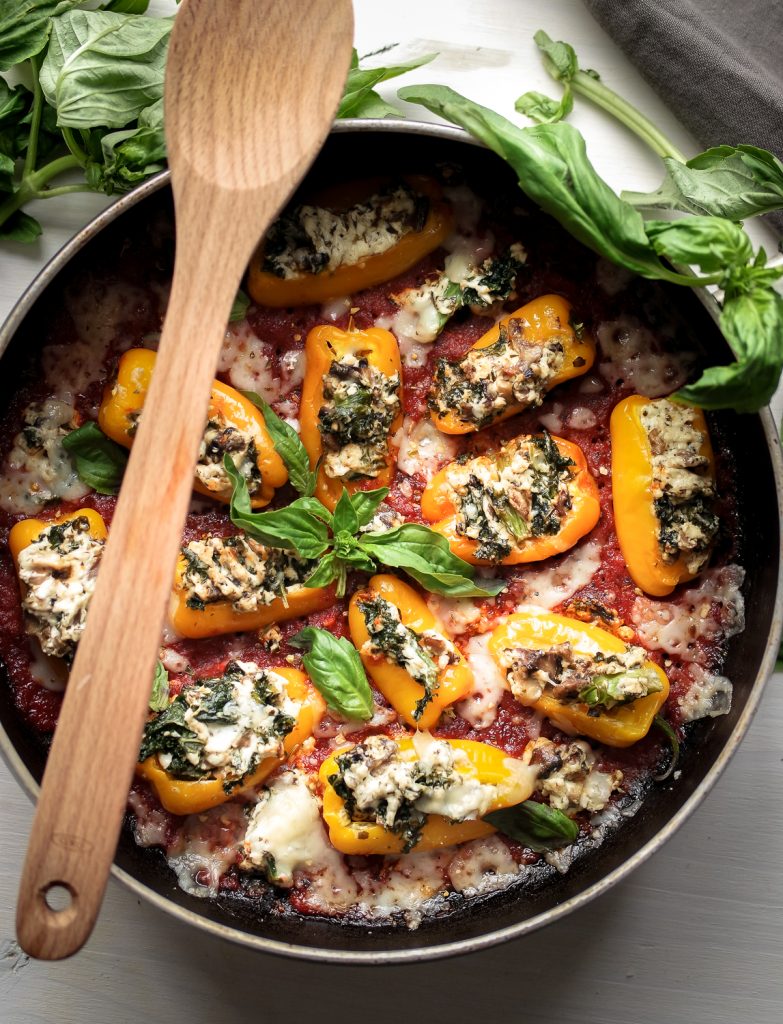 Making Keto Shells from Peppers 101
AS you can clearly see, this is not a pasta shell. However, once you try it, you won't even miss the pasta! Trust me, I'll walk you through it.
First, it's important to have fresh mini sweet peppers that are fillable. Save any small or oddly shape peppers for salads or snacking and use only the perfectly shaped peppers for stuffing. It's important that they lay flat. To find the bottom or "flat side" of your pepper, simply lay it on a table and find where it naturally balances. That's your bottom!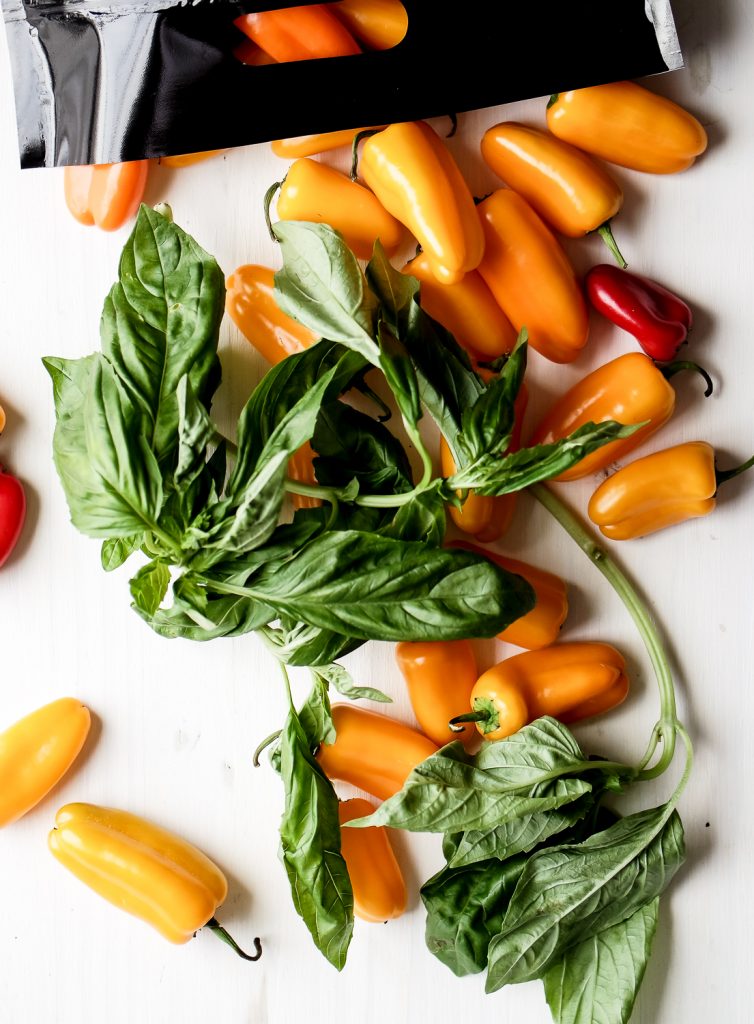 Next, slice your peppers. Using a sharp knife, slice off a piece of the top "side" of the pepper. You want to laterally slice from the stem to the tip, only removing enough of the pepper skin to expose the interior.
By slicing off just the top of the pepper, you now have a nice filling space for the deliciously creamy goat cheese and pesto mixture!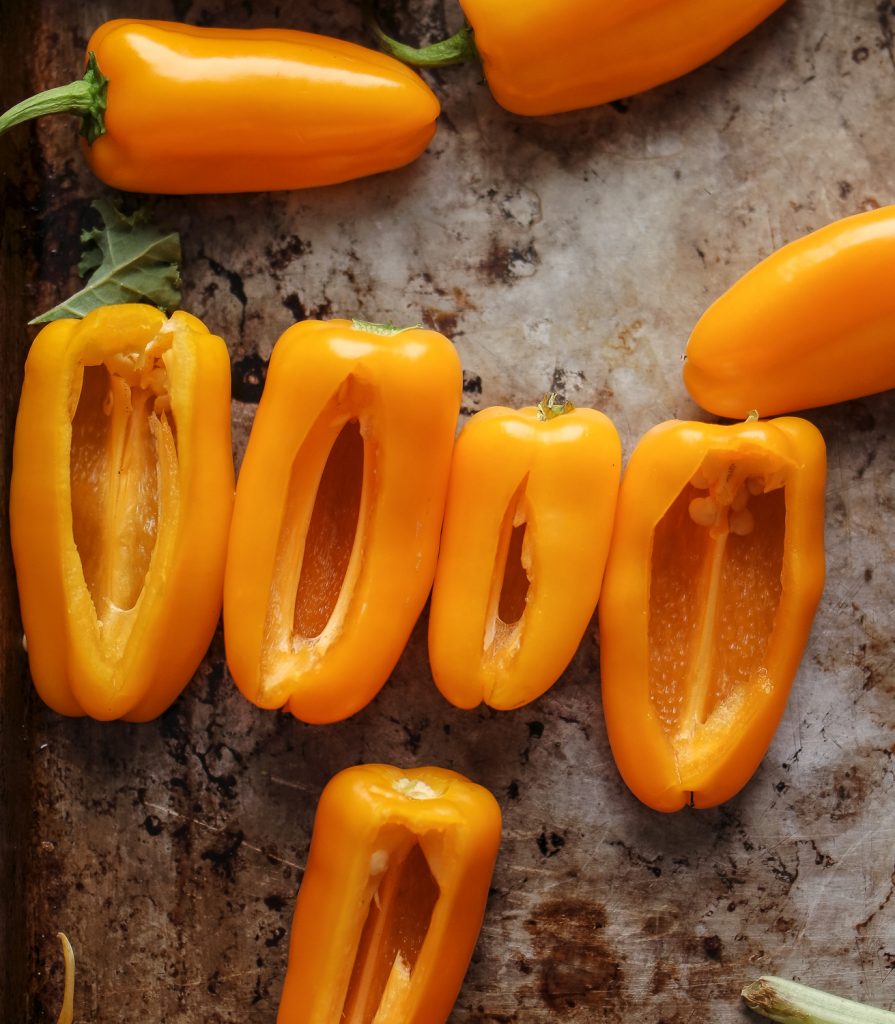 Filling your stuffed peppers
You can use whatever creamy cheese product you desire, but goat cheese is my favorite in this recipe! Other cheeses that would work are:
Cream cheese
Brie
Ricotta
Any other soft cheese!
I personally love goat cheese here, but if you are not the goat-getting type, I completely understand!
Now on to the fun stuff-the stuffing! Saute the fillings to soften the kale, mushrooms, and garlic. Then fold in the goat cheese until you have a creamy veggie filling. Then you oil up a good pan and you cook these tiny gifts from God in some really good low-carb pasta sauce.
After all of the peppers are stuffed, it's time for them to take a dip in a big skillet of marinara sauce to cook until tender!
Just remember to watch your peppers carefully and cook them on the stove top lightly covered so the peppers can get tender. If the sauce begins to get dry, feel free to add a splash or two of liquid to the pan as they continue to cook.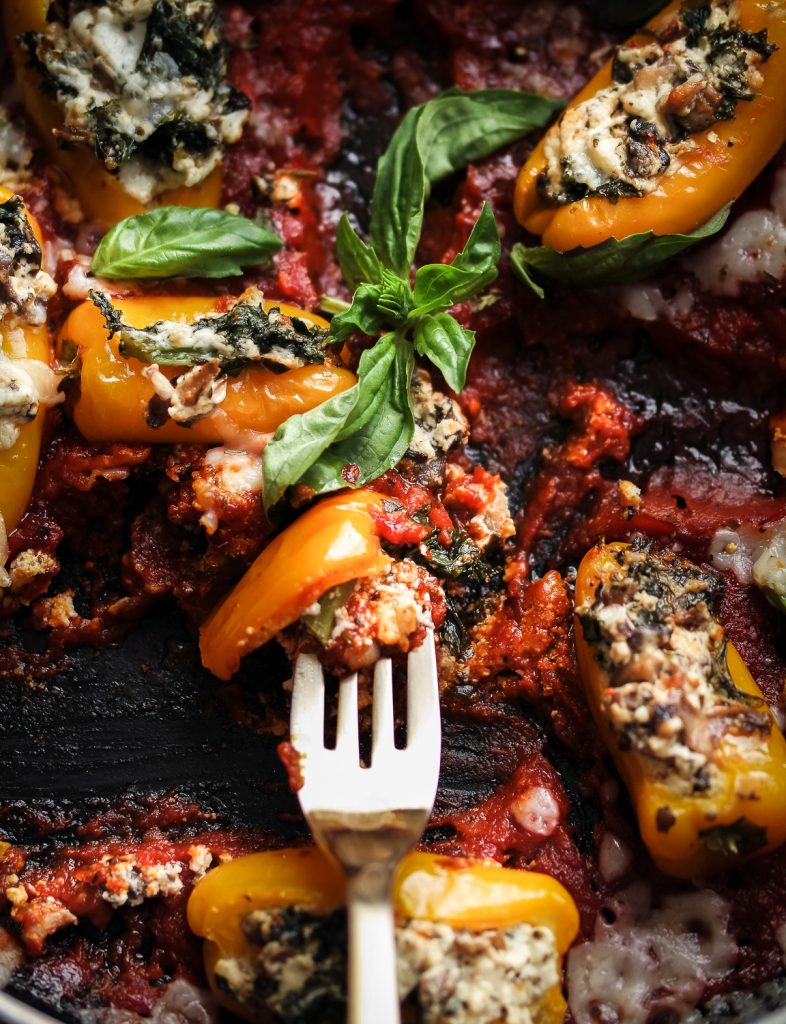 AND that's it. That's the recipe in a (pepper) shell. I ate every last bite of this and I wanted to lick the cast iron…if that tells you anything.

Looking for more? Try these!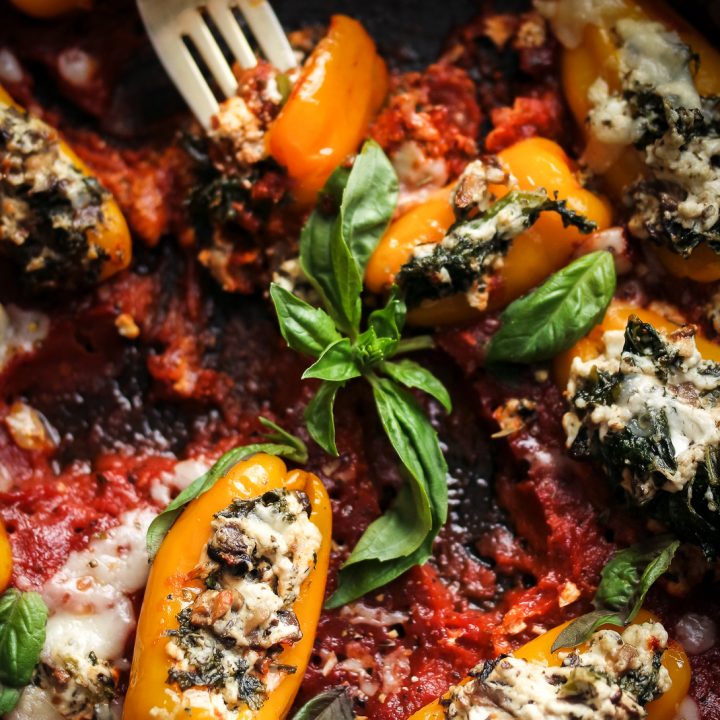 Creamy Kale and Pesto Stuffed Peppers
Stuff it, carbs! Veggie Shells with creamy kale and goat cheese is where it's at!
Ingredients
1 tbsp Olive Oil
2 cloves Garlic, minced
5 Button Mushrooms, diced
1 cup Kale, chopped and stems removed
Fresh torn Basil to garnish
Instructions
Heat oil a large skillet over medium heat. Add garlic, mushrooms and kale and saute until the garlic is fragrant and kale begins to soften. Remove from heat.
Using a sharp knife, cut some of the skin from the long side of the pepper to expose the interior. This is how you'll stuff the filling into the pepper. Remove the stems.
Fold the goat cheese and pesto into the kale and mushroom mixture and spoon some of the filling into each pepper.
Coat the skillet with nonstick spray and add the pasta sauce.
Arrange the stuffed peppers in the sauce, filled side up, and cover with lid. Simmer over medium heat for 10-15 minutes checking frequently and adding water if the sauce becomes too dry.
Once the peppers are soft, sprinkle with parmesan cheese and broil for 1-2 minutes or until the cheese is bubbling.
Garnish with fresh basil.
Nutrition Information
Amount Per Serving
Calories

284
Total Fat

18g
Carbohydrates

16g
Net Carbohydrates

13g
Fiber

3g
Protein

14g