Isn't it amazing how one day can change from the next?
Walk with me.
So let's take Thursday for instance. I ate, umm, roughly enough to choke a competitive eater, drank to my usual limit (the bar is higher as I am single and therefore my tolerance is extra large) and I failed to hydrate properly.
I am only divulging these very intimate details of my life because I want to help you understand that EVERYONE on the internet is just a normal human being that eats too much and gets tipsy sometimes. Even those gluten-free vegetarian Nutritionists who pass up the carbs in carrots to later eat potato chip crumbs off of their turtleneck sweaters.
It's a process.
But then there is the morning after bowl…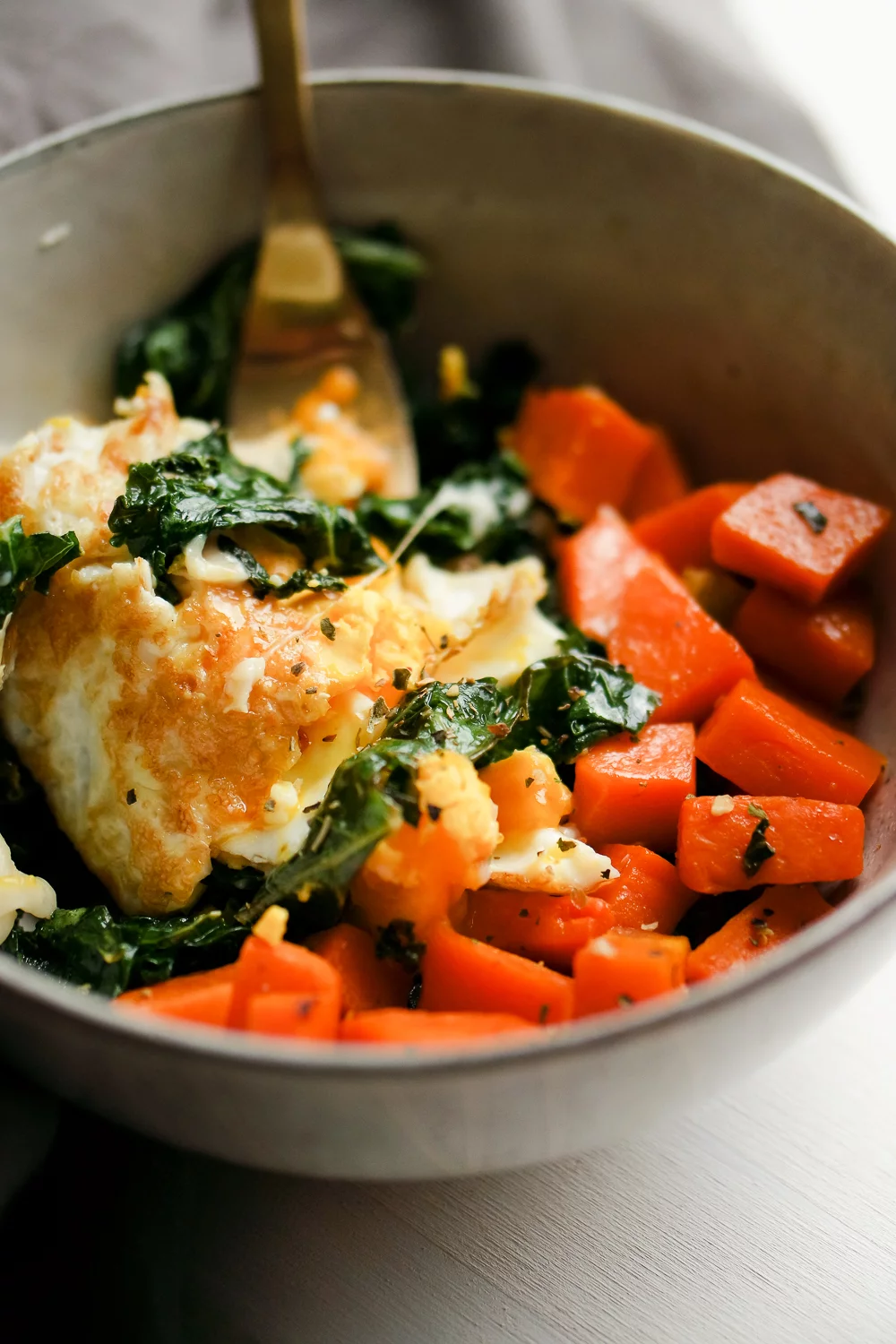 And all is forgiven.
Because kale fixes things. It heals all wounds. It texts ex-boyfriends but says powerful, Beyoncé like things and not "sure, I'll watch your cat". It stands up. It takes charge. I've seen the future and it's kale…and kale looks like redemption for our dietary and internet-ary indiscretions.
Super Detox Lemony Kale & Butternut Squash Winter Wake-up Bowl
Why is it "detox"? Because kale.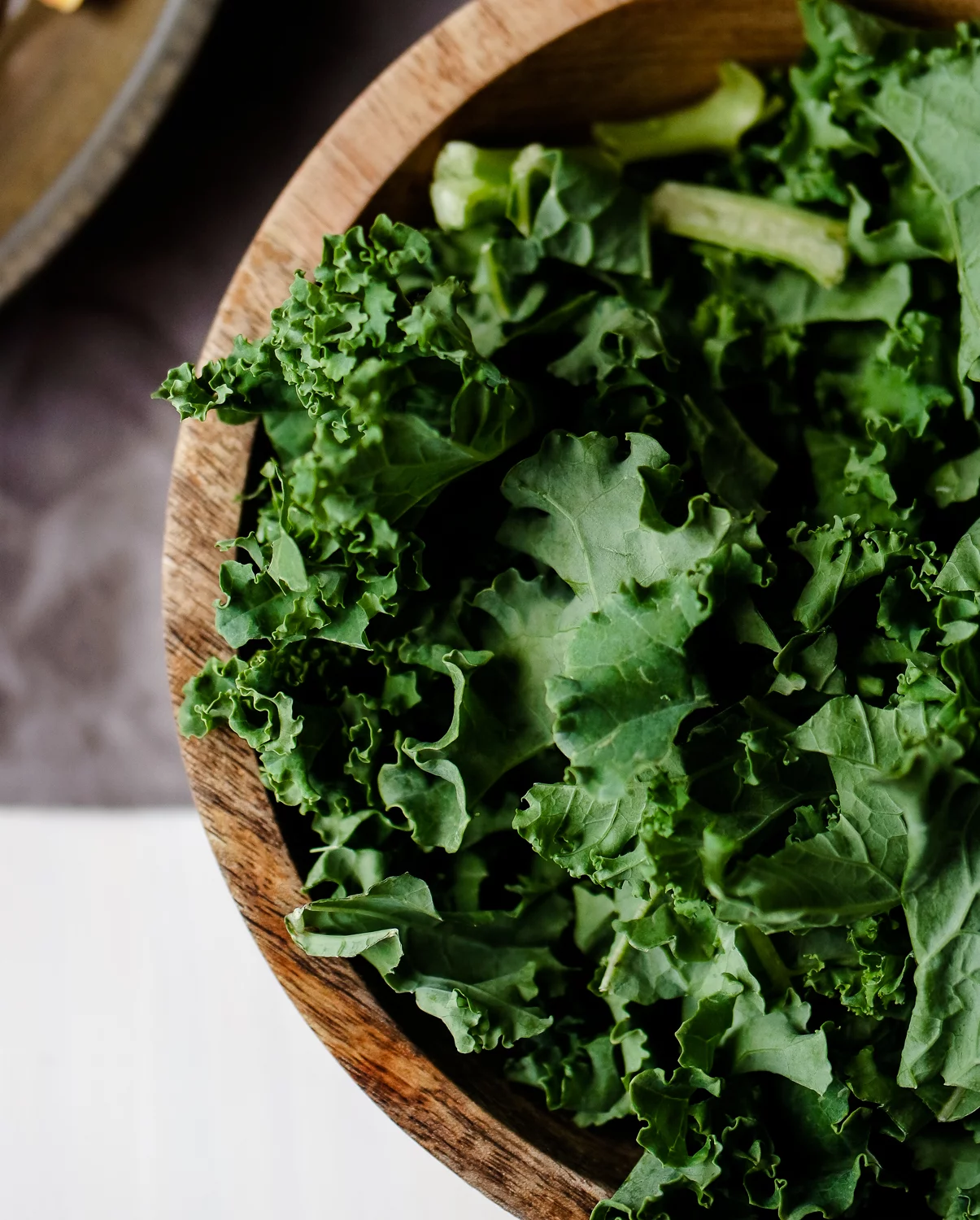 Did you know that the liquid squeezed from a lemon was once believed to cure malaria?
No? That's because it's false.
BUT it is good for digestion and a small lemon battery could power a small 1980's digital watch like the ones in Miami Vice, so there's that.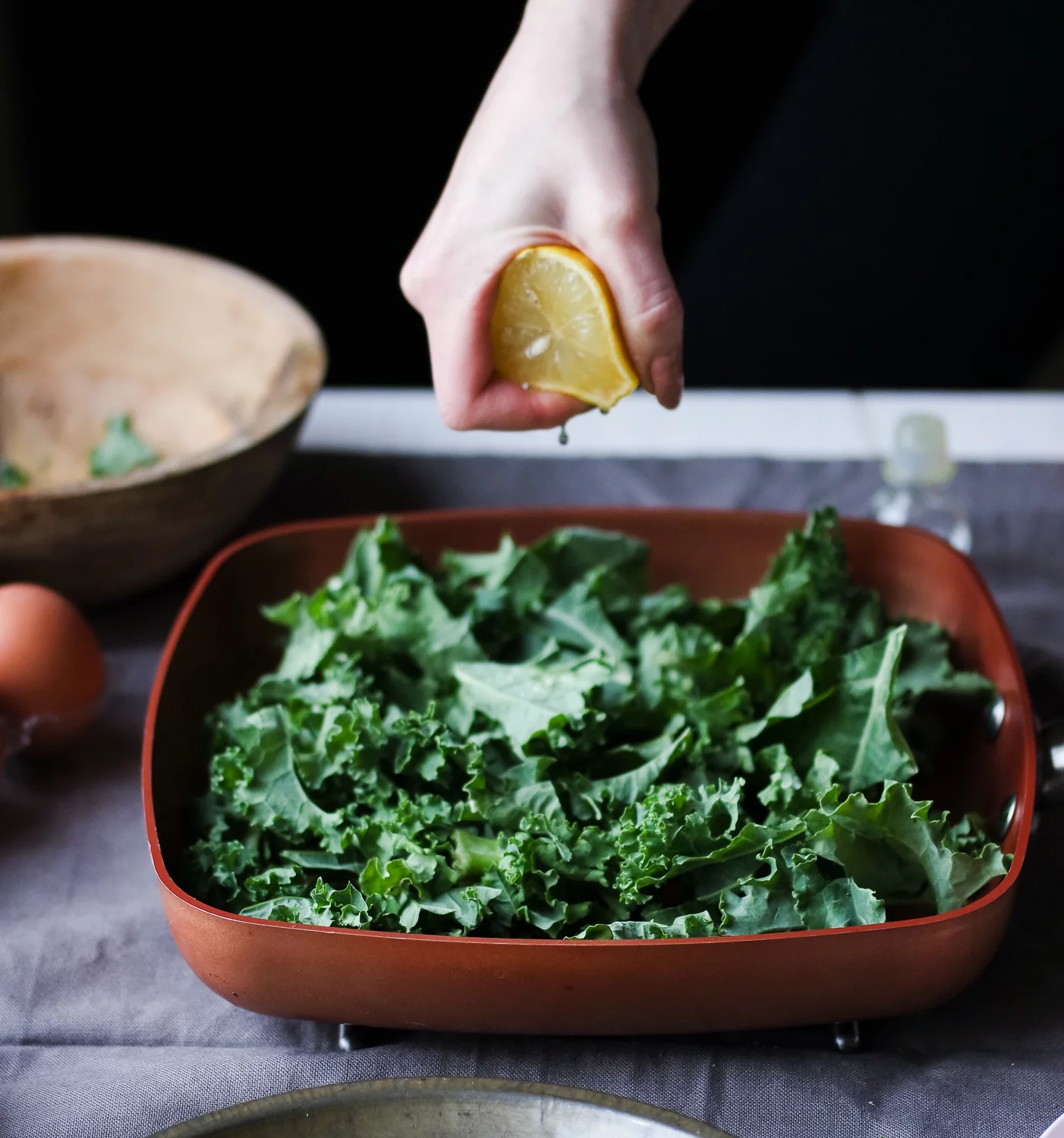 Avocado oil is high in Vitamin E and monounsaturated fats which we all need to look young and beautiful. Drink it in…
And pour it on that kale.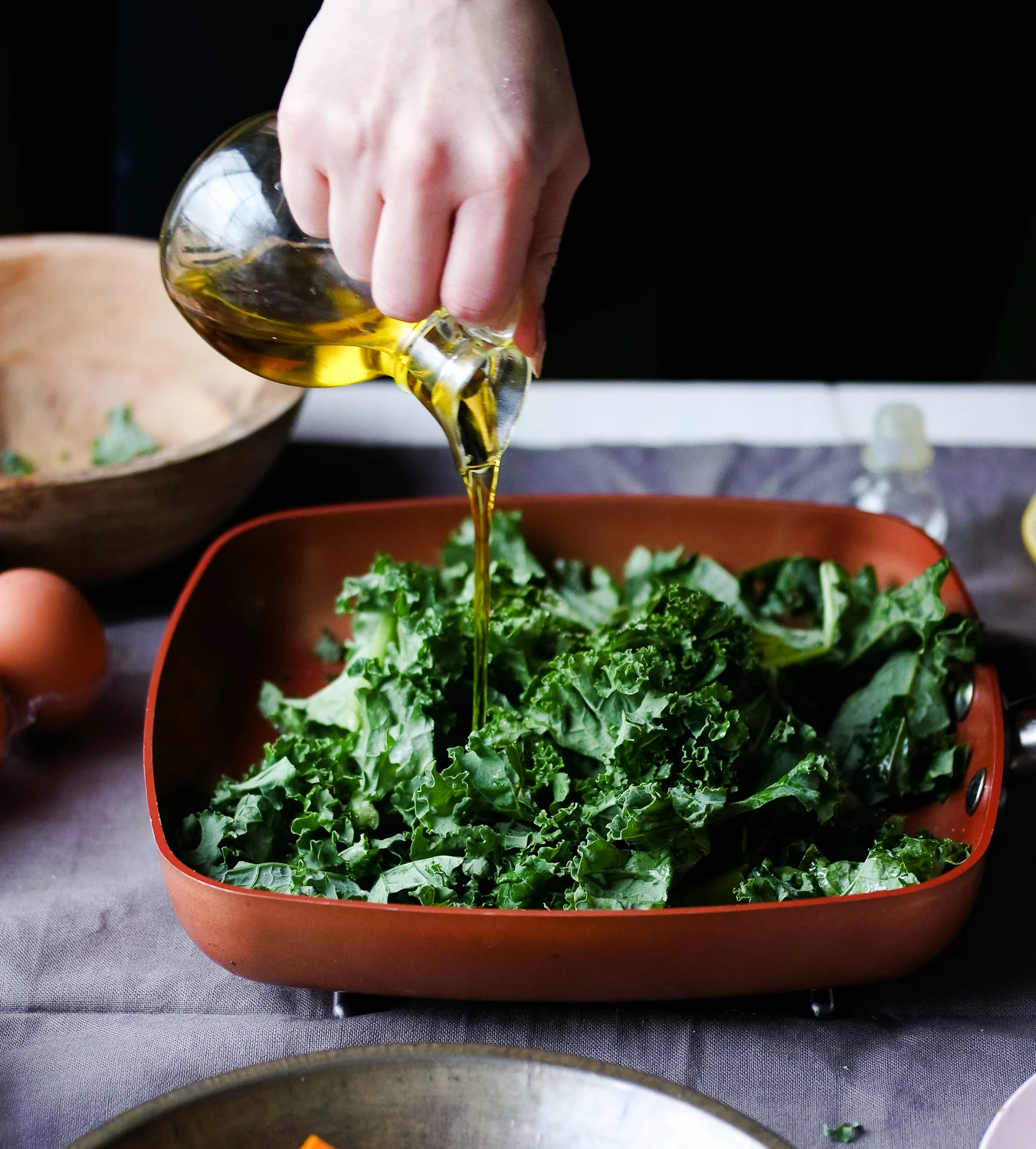 I had some ROASTED butternut squash leftover but for this dish just steam it. 
Place the cubed squash in a microwave-safe bowl with 1 tbsp water and microwave for 2.5 minutes. Then throw it in the skillet with your kale.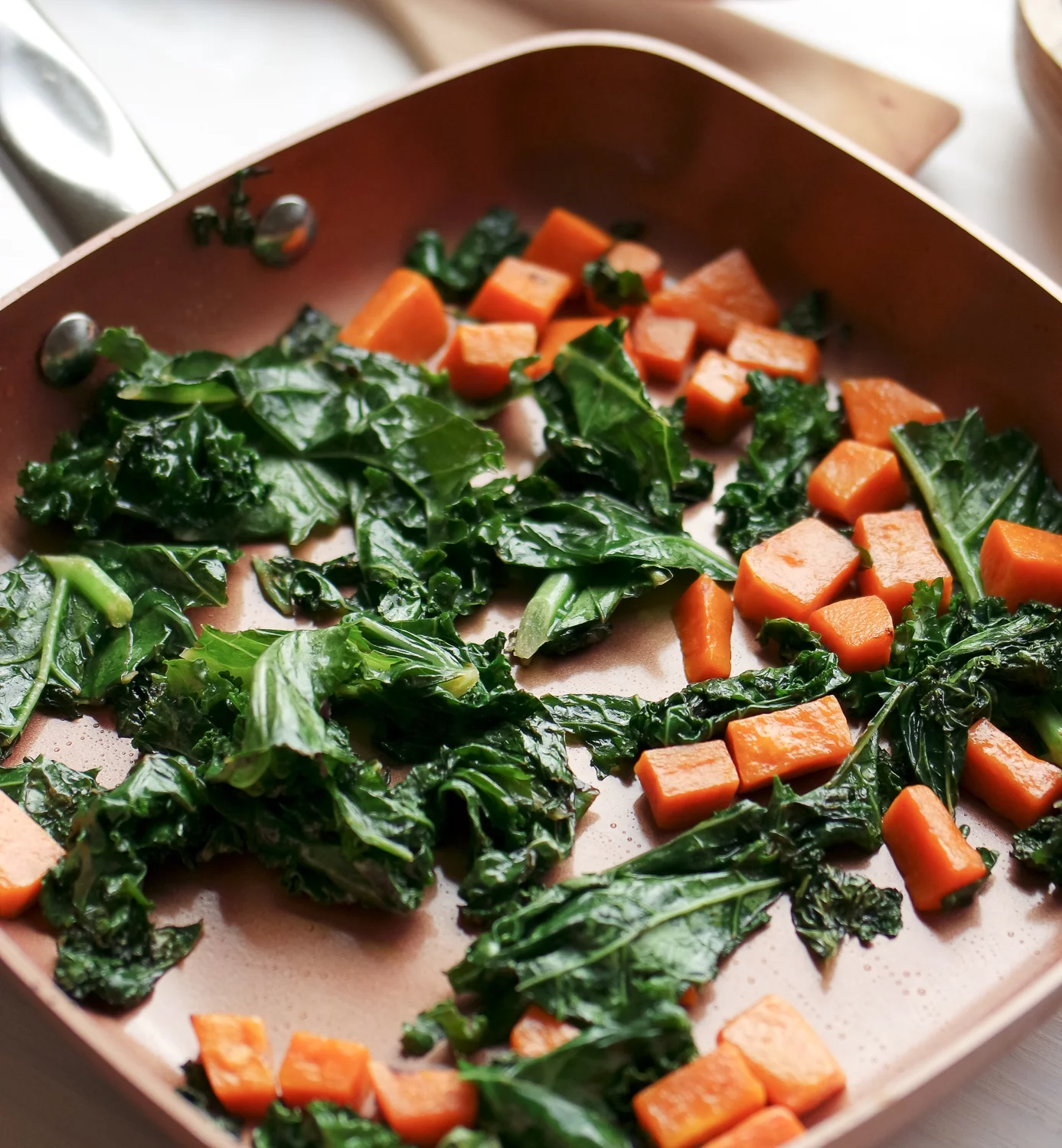 And into your bowl goes the following:
•More Potassium than a banana • Triple the Vitamin C of spinach • Nearly 300% DV of Vitamin E • The #1 source of Choline…
Plus so much more.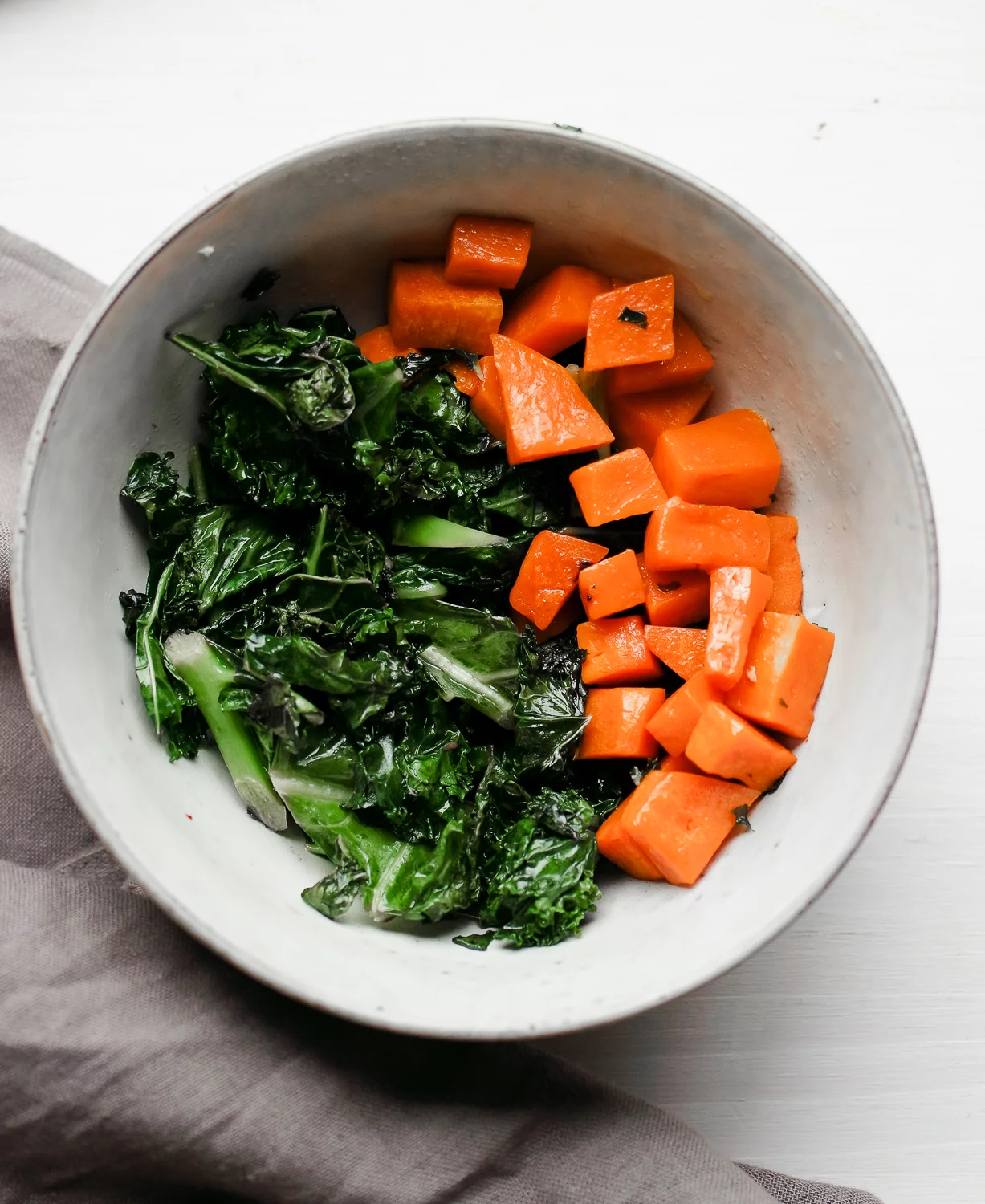 And Hello, protein!
I like a single egg because I'm a single gal, along with a veggie sausage.
Or do double eggs.
This is your detox. You do you.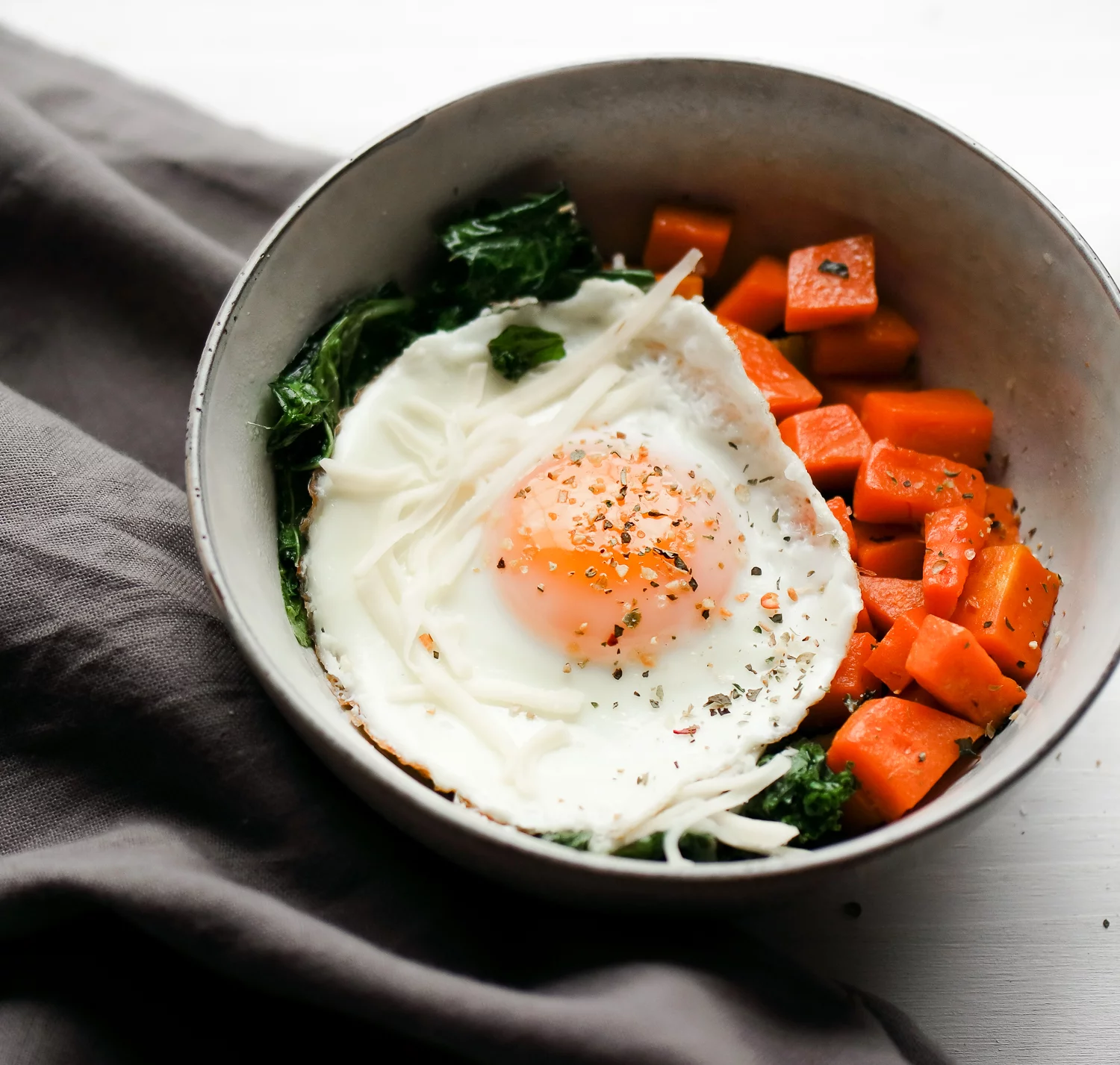 ALWAYS tons of Legion of Spice Mediterranean Seasoning atop your sunny side up egg. And a generous portion of fresh cracked pepper.
There's also some Veggie Shreds Lactose Free Cheese in there if you are Sherlock Holmes'ing it.
I like to keep lactose on the down low sometimes.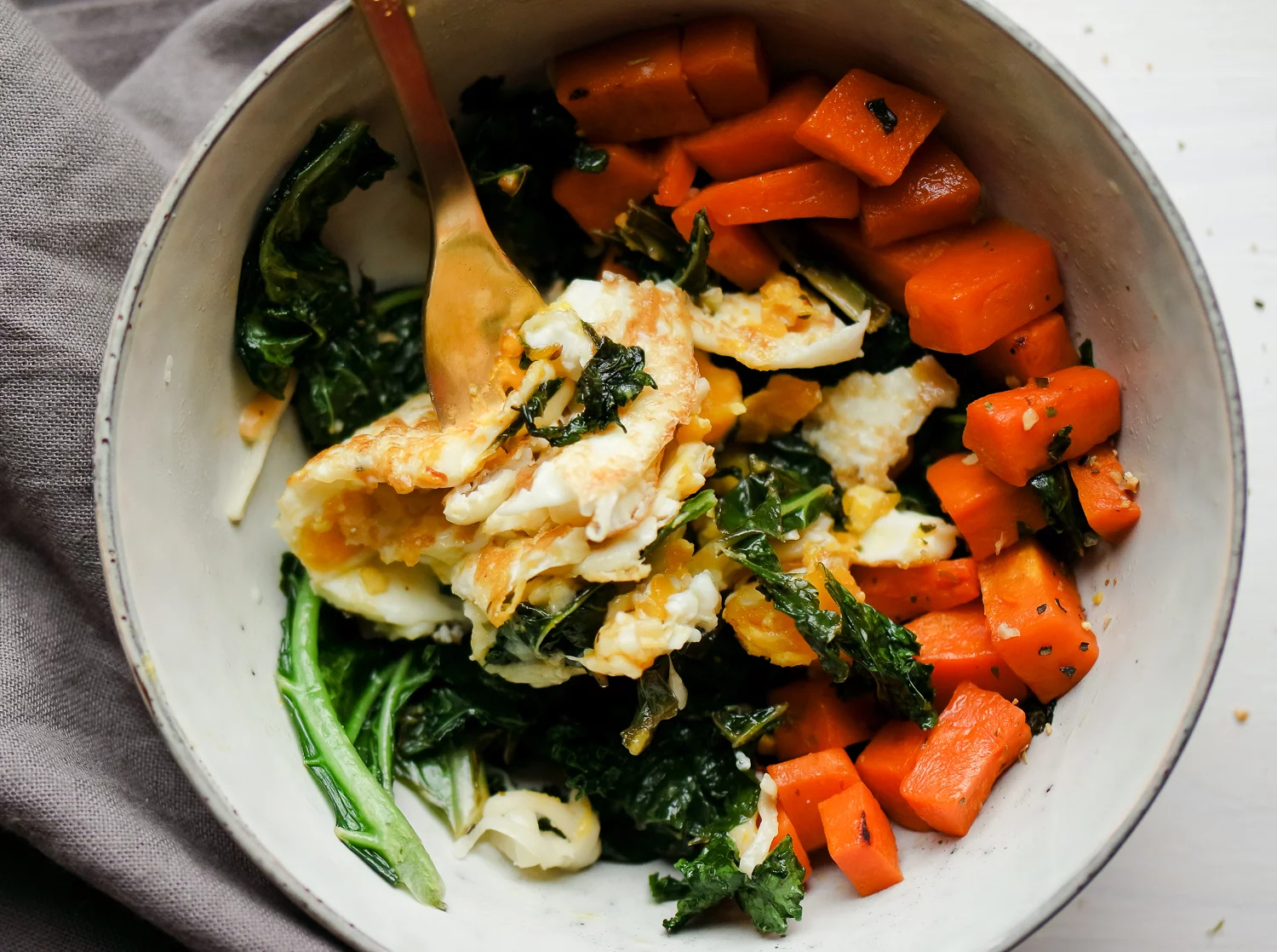 If that didn't get your mouth wet, you're dead inside.
I'm sorry for your loss…of taste buds.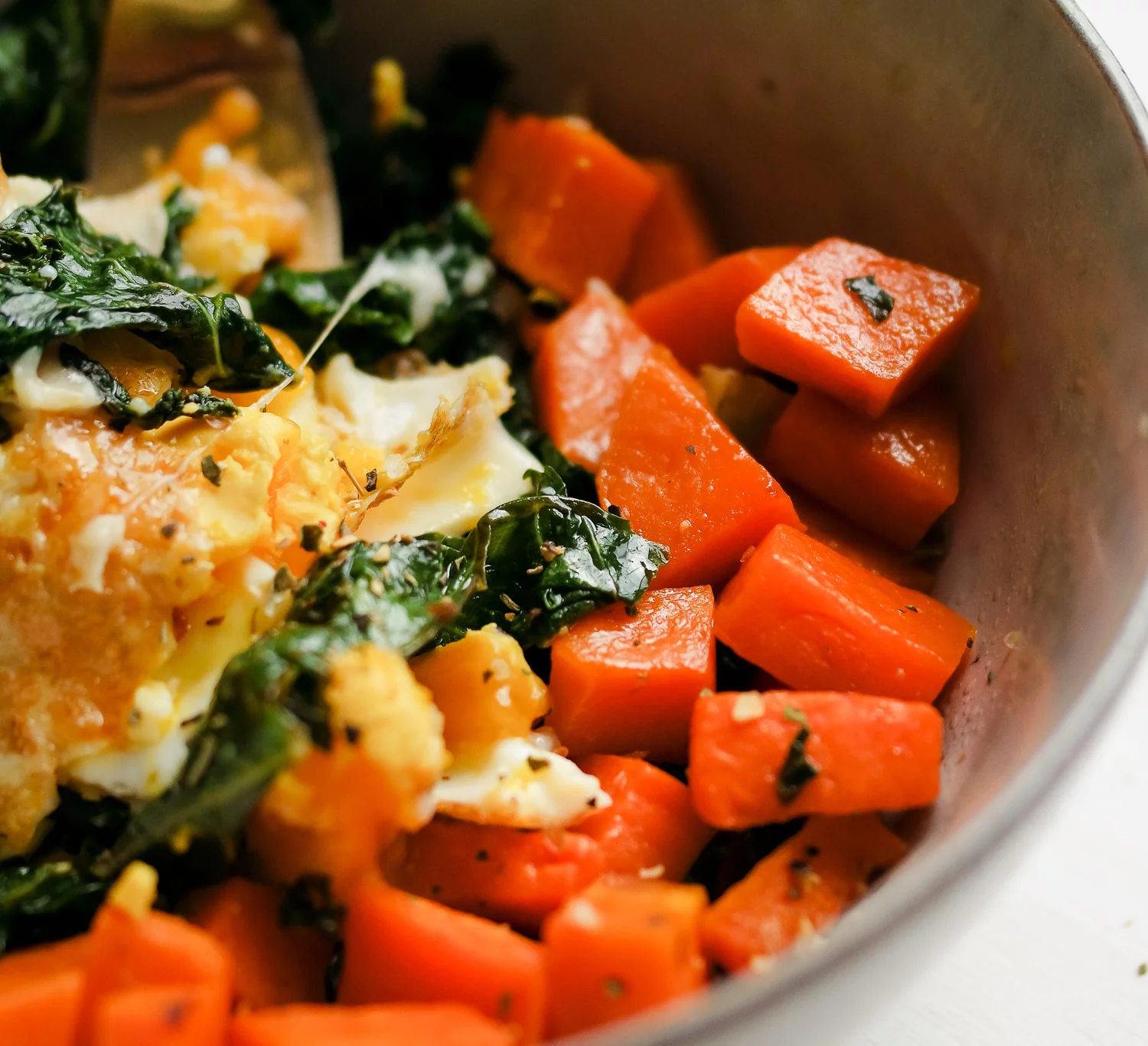 And now I've run out of pictures and it's time for the recipe. Bon Apetite!

Nourishing Lemony Kale & Butternut Squash Winter Wakeup Bowl
Kale fixes everything, including your toxified innards. Nosh on, friends.
Ingredients
2 tbsp Avocado Oil
2 cups Kale
1/2 cup Butternut Squash,cubed
2 tsp Lemon Juice
1 tsp Mediterranean Seasoning
1/4 cup Monterey Jack Lactose Free Cheese Shreds
1 Egg
Salt to taste
Pepper
Instructions
Wash and chop kale, removing hard stems and inedible garbage.
Heat 1 tbsp Avocado oil in a pan on medium and toss in kale.
Squeeze in the juice of 1/2 lemon and remaining avocado oil.
If the squash is leftover, add it to pan. If not, heat cubed squash in a microwave safe dish with 1 tbsp water in the microwave for 2 minutes, then add to pan.
Continue to cook the kale, turning frequently. Once kale begins to wilt, sprinkle with salt and place in a bowl while you cook the egg.
Fry egg to desired doneness, sunny side up or over medium.
Top kale with egg and sprinkle with cheese and seasoning. Serve hot.
Nutrition Information
Amount Per Serving
Calories

406
Total Fat

29g
Carbohydrates

14g
Protein

11g