Mini bundts are best when gluten-free, keto friendly, and vegan!
---

A magical thing happened this week…
It was like a switch flipped to the upright, holiday position.
You see, the ENTIRE month of November I was all Scrooge McDuck with better eyebrows and ba-hum- bugging out but I knew some holiday baking needed to commence so I forced myself.
Adulting.
I went with pumpkin, not traditional Christmas…I know, but I had t-giving day leftovers. SO I'm playing with this food and I'm styling this photo shoot when something fantastically MAGICAL happens. I grab the sifter. I load it to the brim with low carb powdered sugar. I begin to sprinkle. There I am, sprinkling a metric ton of fake sugar on this bundt cake and all of a sudden it was like I sprinkled goddamn Christmas Cheer! Pure sugar happiness everywhere.
My couch, my new rug, my upper thigh…
Long story short, I'm no longer Scrooge. WHICH is why I am so excited to now sprinkle you all with Christmas Cheer, which coincidentally tastes a lot like a sugar-dusted vegan bundt cake.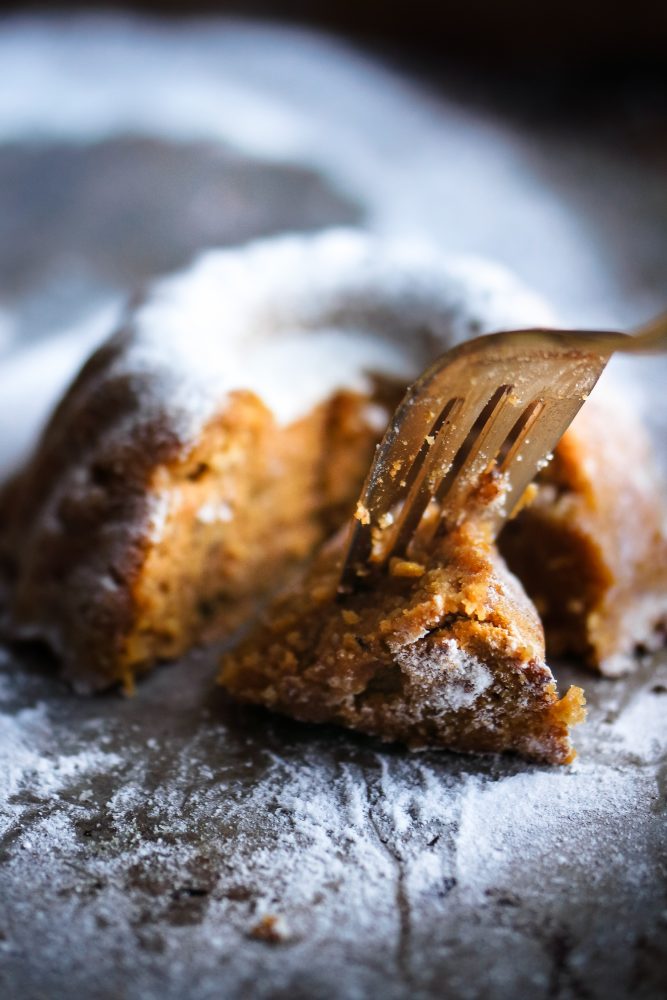 I may be spending the holidays single and alone (again!), but that DOES NOT mean I'm lonely!
C'mere lil baby bundt and let's watch 12 Dates Of Christmas again…
∗she whispers as she gazes lovingly at a plate of baked goods∗
Low Carb Mini Vegan Spiced Pumpkin Bundt Cakes
Both the name and the bundt is a mouthful!
This recipe is a base of coconut cream, coconut flour, pumpkin purée, spice, and a flax egg.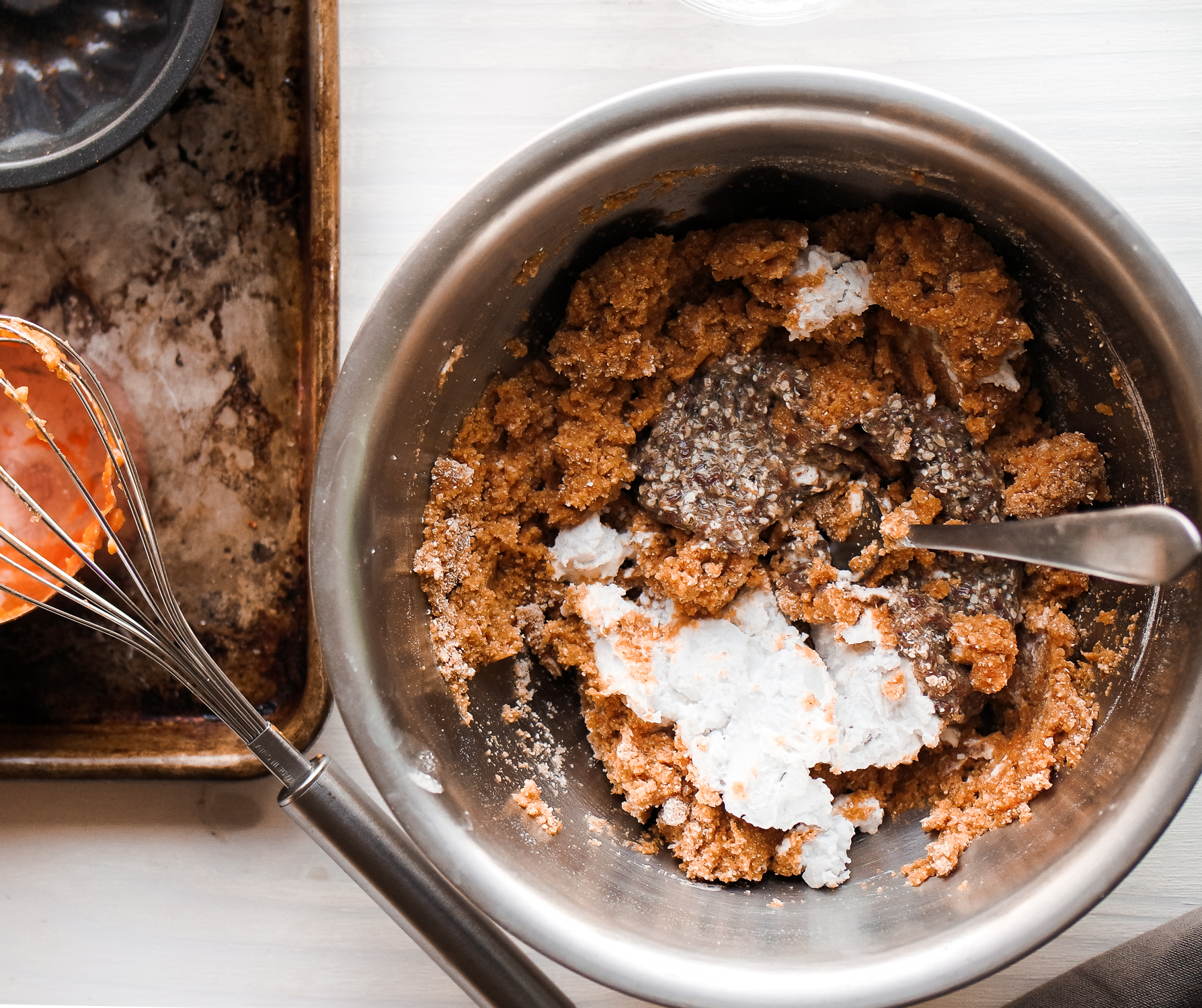 It's less like batter and more like a crumbly dough you press into the mini pans.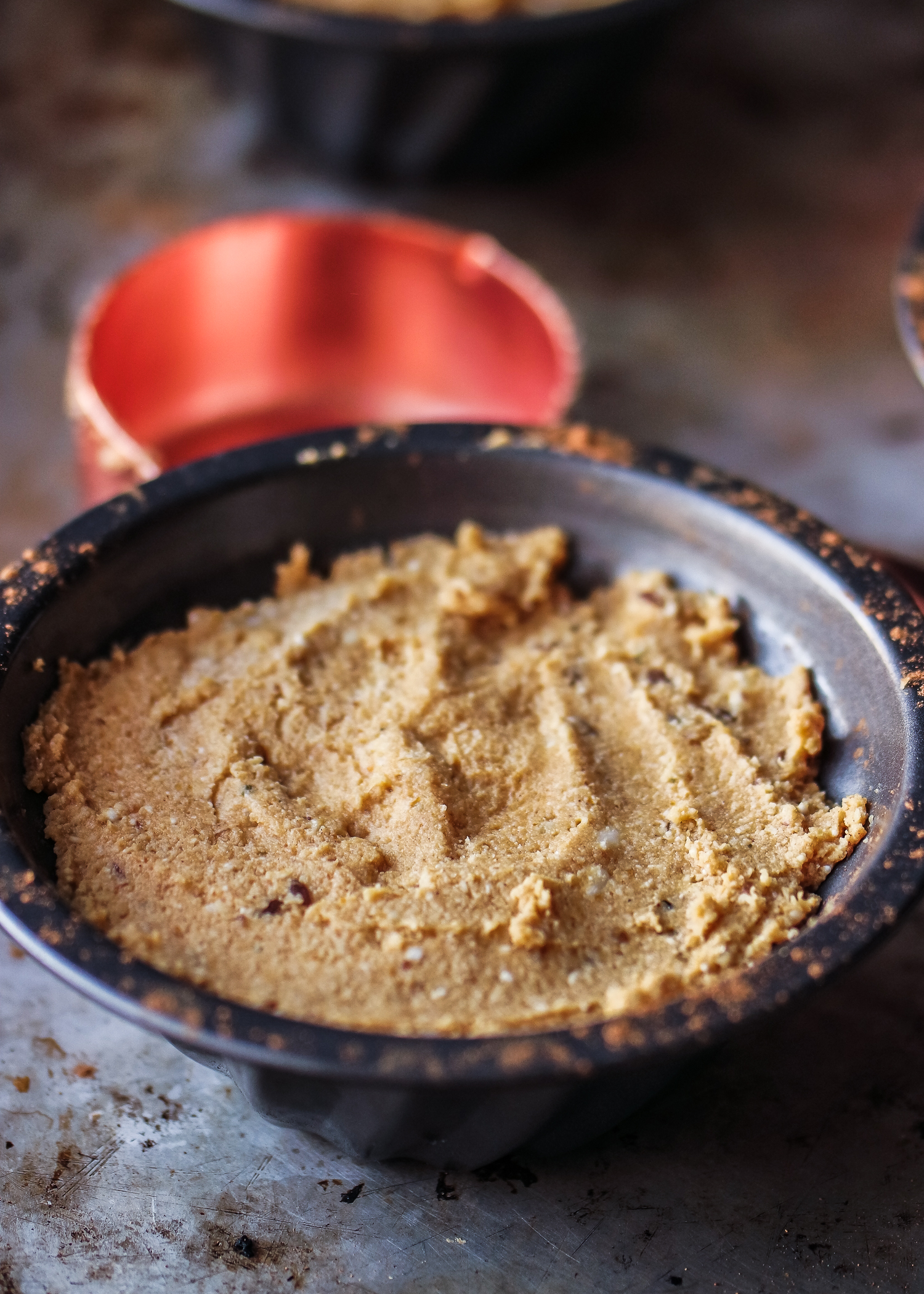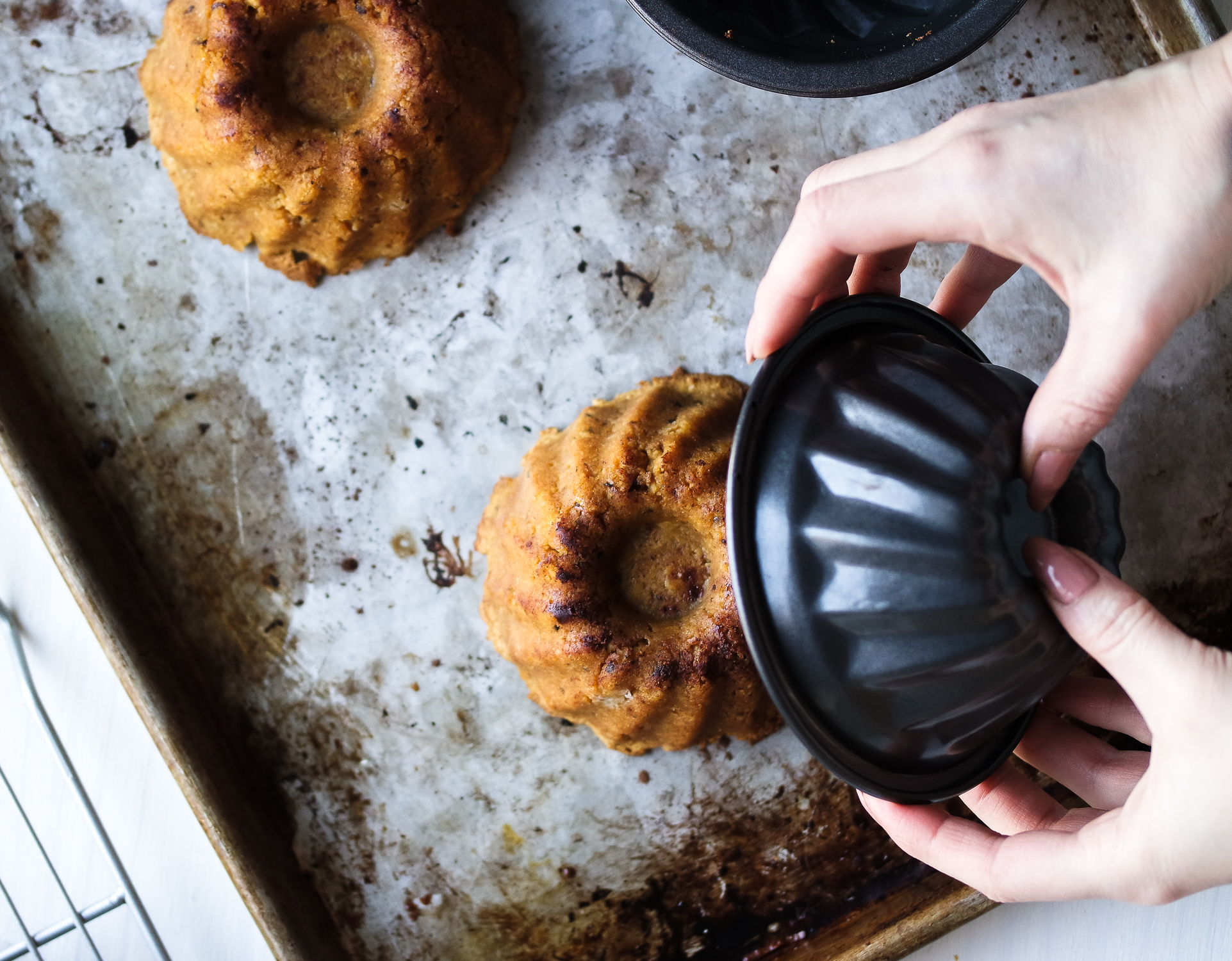 Just imagine jingle bells as this low carb sugar sprinkles…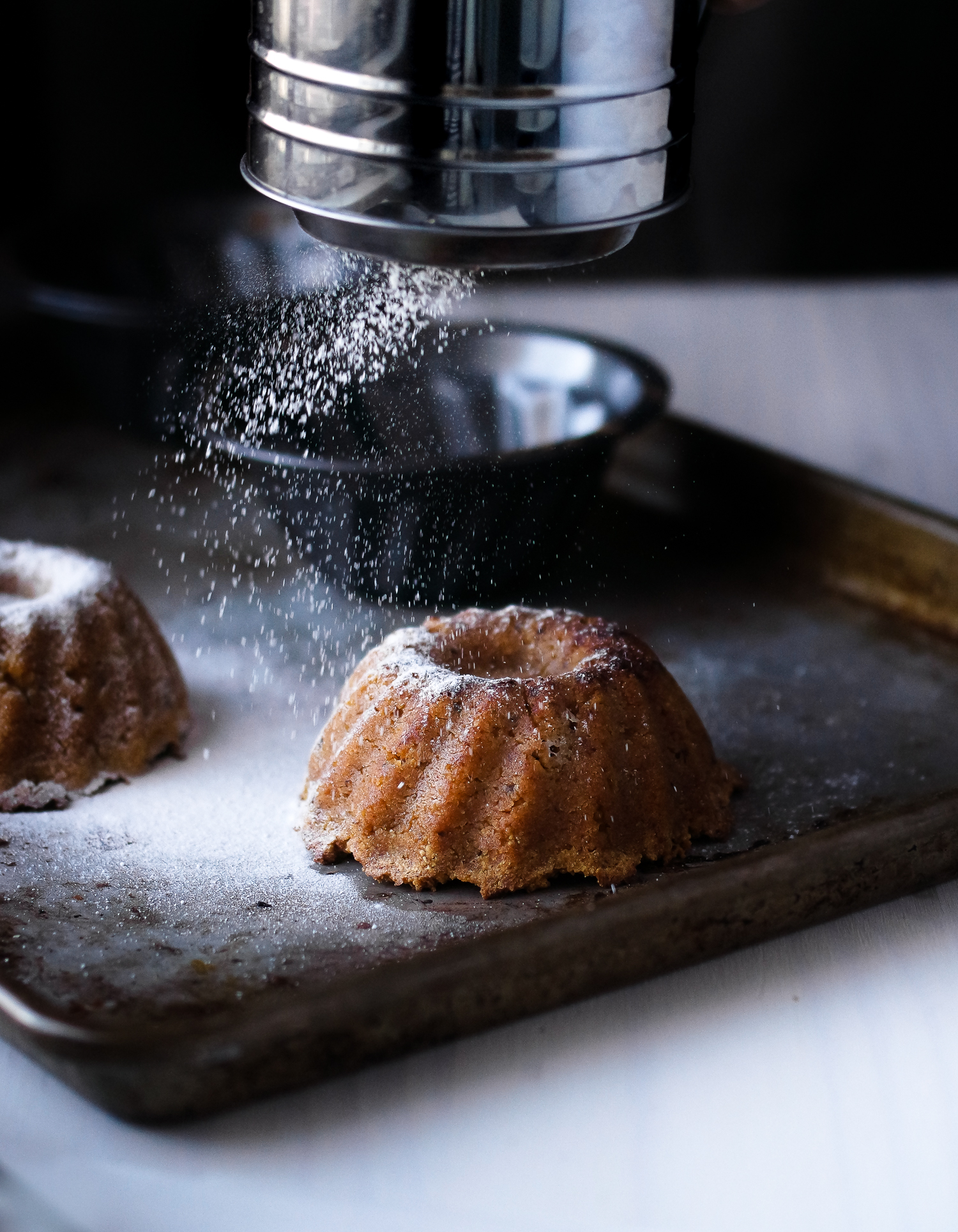 Like snow-covered mountains of soft, crumbly cake.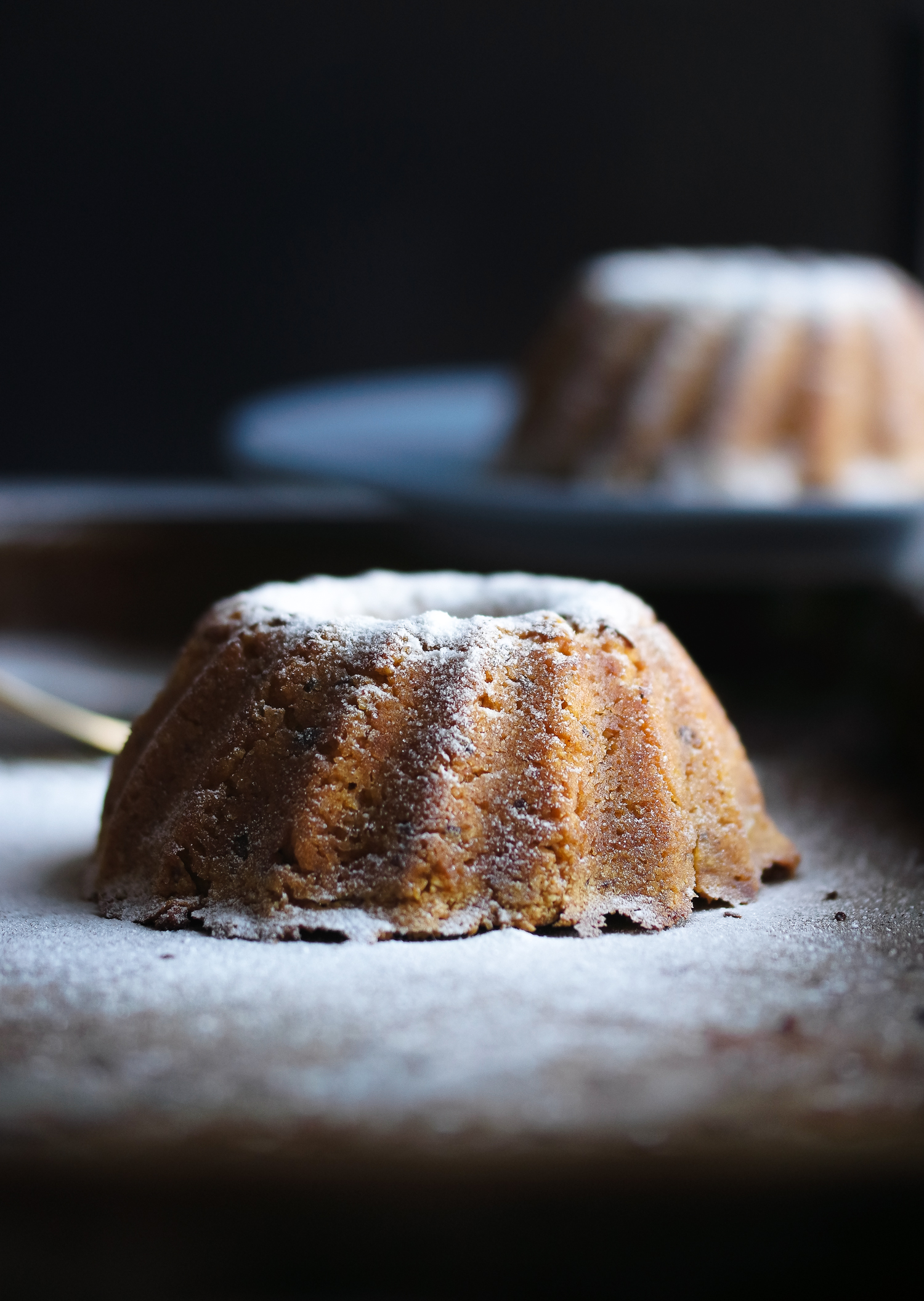 But let's add a little more snow on those mountains, shall we?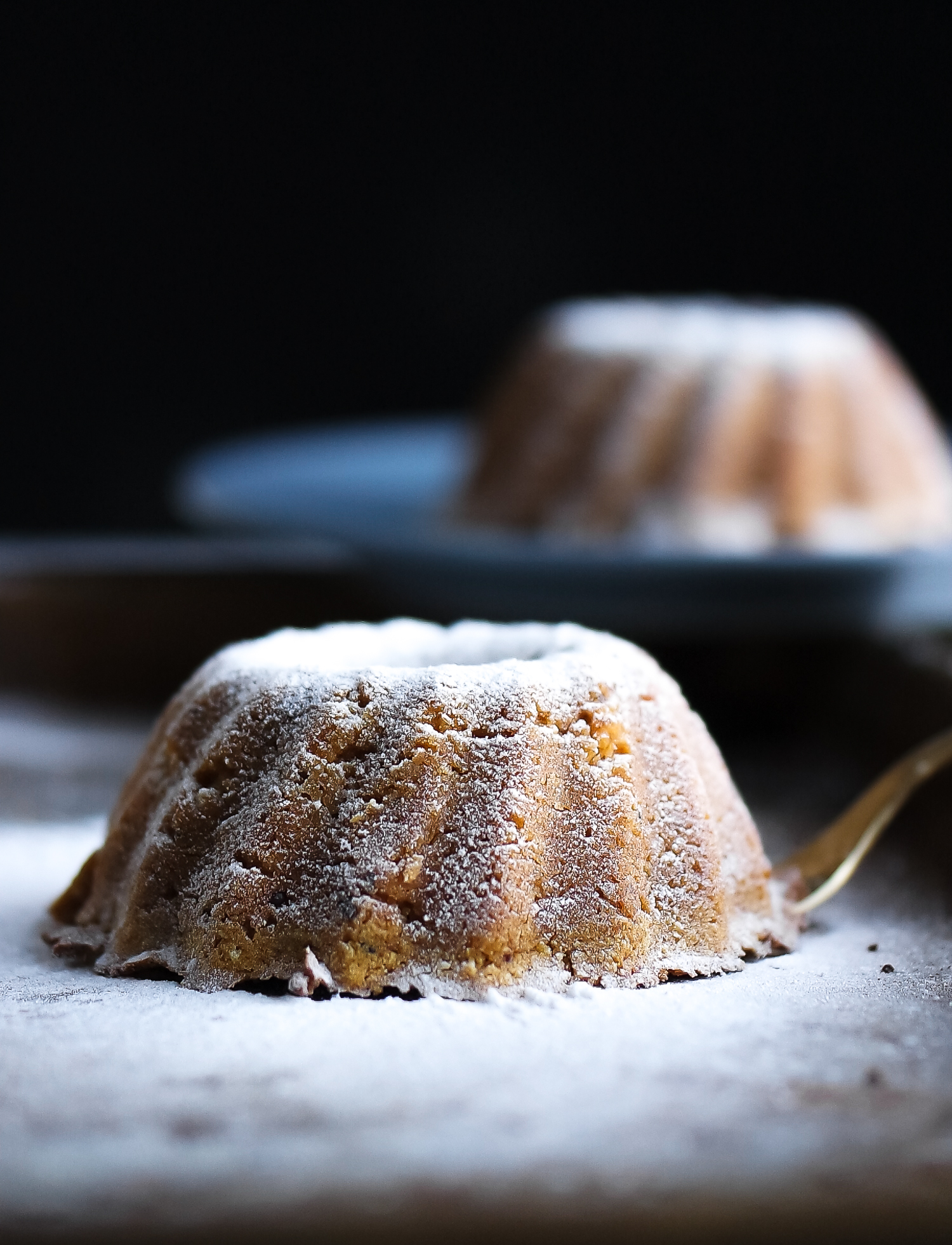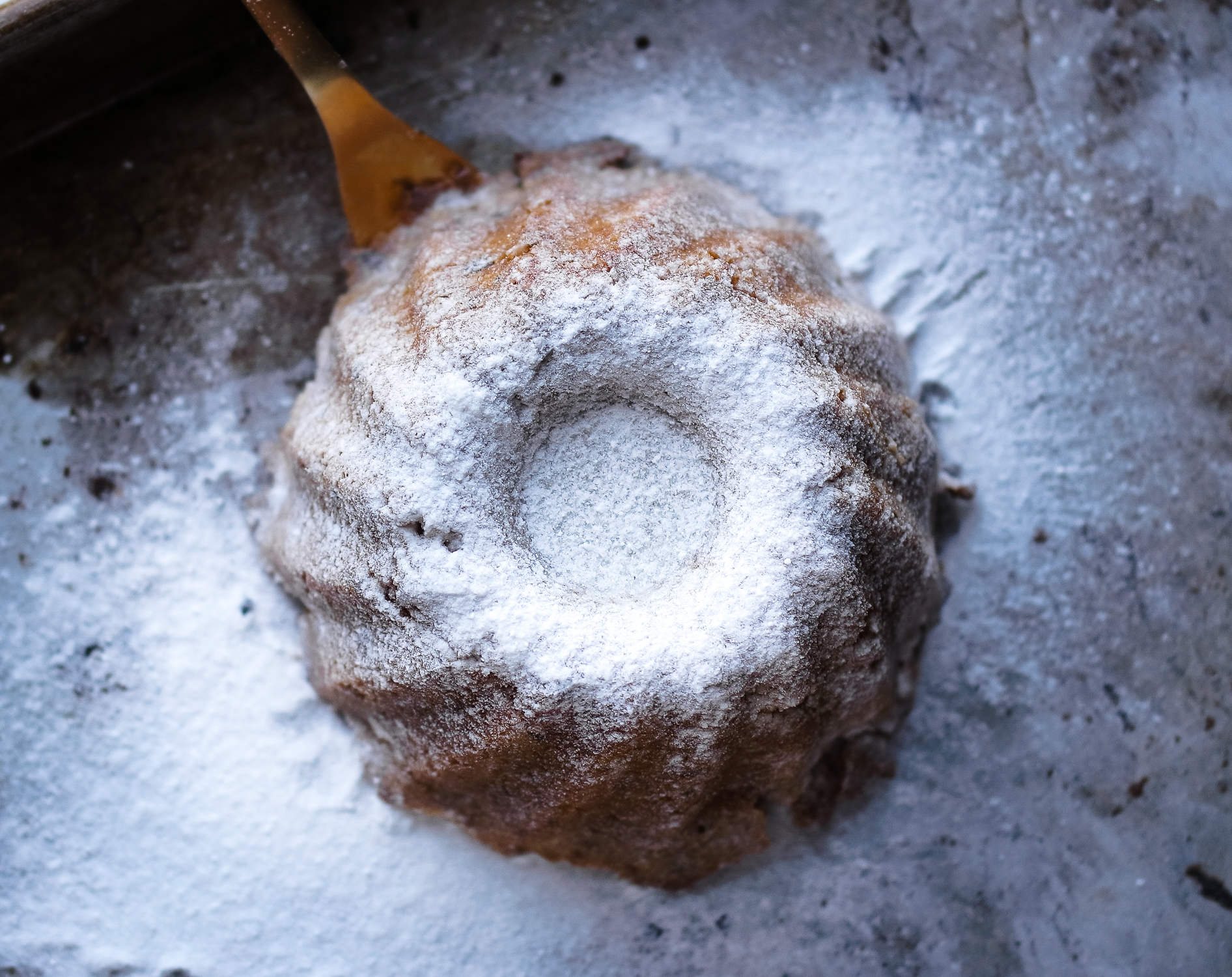 If anyone is wondering if I ever paint my nails a different color, I do not.
I'll put the color in the comments and you can see for yourself why it's BOMB.
I like to call this my Ta-Da! shot because it's like vegan baking magic!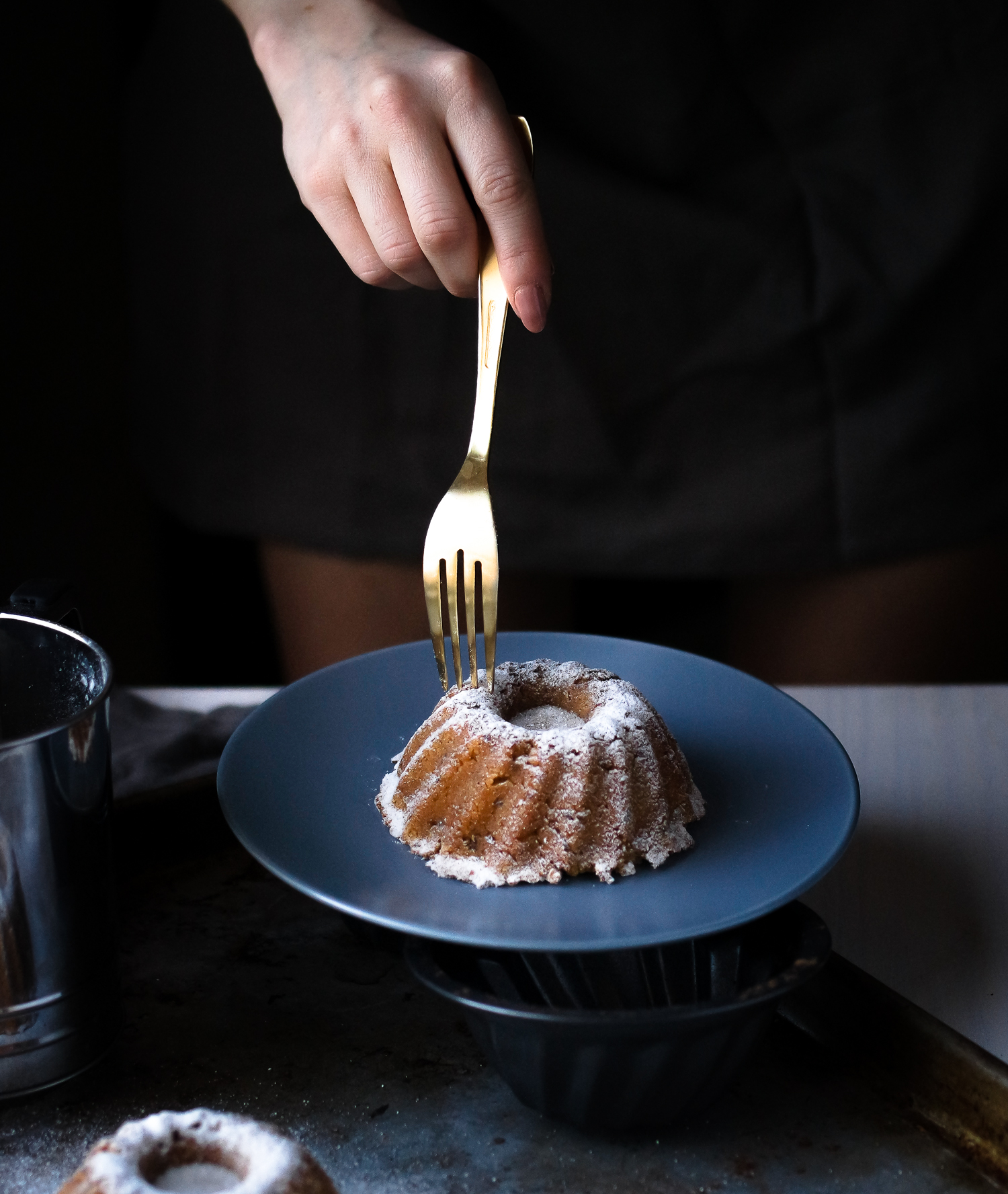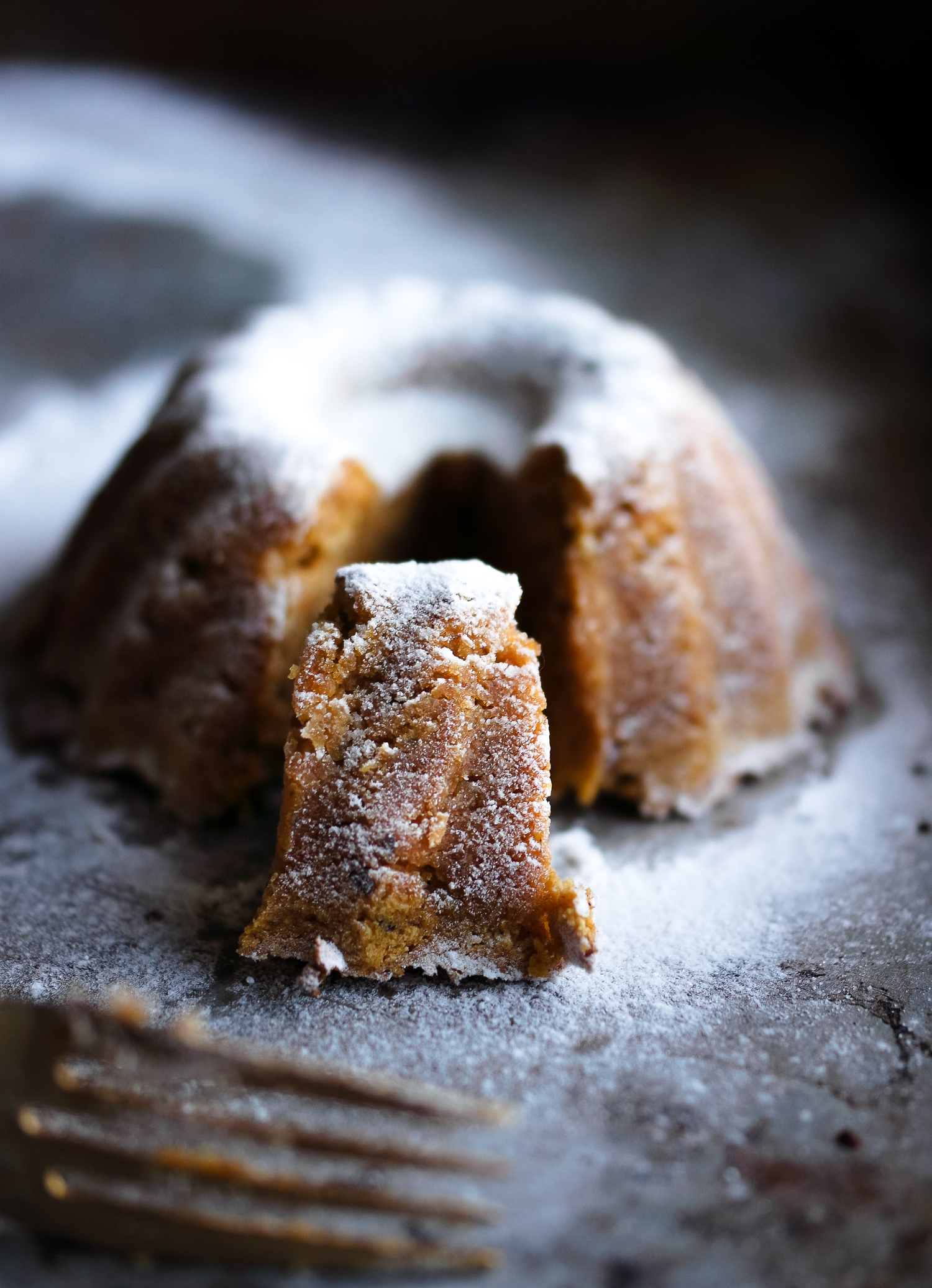 These little cakes have a firm outside and a soft, pie-like inside.
Best of both worlds, amirite?
Keto Mini Pumpkin Bundt Cakes
Pumpkin isn't just for fall! Take a bite out of this fun little vegan holiday bundt!
Ingredients
1 cup Almond Flour
1/4 cup Coconut Flour
1 tsp baking powder
1/2 cup Pumpkin Puree
1 can Chilled Coconut Milk* (use the cream and discard the liquid)
1/4 cup Swerve Brown (or other no-cal sweetener)
2 tbsp Pumpkin Pie Spice
2 tbsp Ground Golden Flax + 2 tbsp Water
Powdered Swerve to dust
Instructions
Beat the chilled coconut cream and Swerve Brown together until combined.
In a large bowl, whisk the almond flour, coconut flour, baking powder, and pumpkin spice to ensure the mixture is even.
Add the pumpkin puree, flax "egg" and coconut cream to the flour mixture and mix well.
Press into three mini bundt pans and bake at 350 for 30 to 40 minutes, checking at 25 minutes to prevent accidental burning!
Let cool and remove from pans.
Dust with Swerve Confectioner's Style Sweetener!
Notes
*If you are using canned coconut cream, use half of a can, about 1/2 cup. If you are using coconut milk from a can, place in in the fridge overnight to allow the milk to separate from the fat. Then, turn it upside down, open the can and pour off the liquid. You will be left with the cream! Allow that to soften before using it in the recipe.
Nutrition Information
Serving Size

1/2 bundt
Amount Per Serving
Calories

187
Total Fat

14g
Carbohydrates

11g
Fiber

5g
Protein

6g