No, squash is not corn, but hear me out.
Sometimes a swap isn't a clean and even thing. It's like those bozos on the internet who try to make you believe cauliflower could ever have the same texture as a traditional yeast dough pizza crust. Ya' aint foolin' anyone guys. It's not bread, nor will it ever be bread. I love it…but it's also still cauliflower.
That's not a bad thing! Just a thing that I want to put in writing out there on the world wide web so we can finally be honest with ourselves about eating better and liking it.
Corn vs. Squash
AND now that I've gone and trash talked the shit out of one of the most popular health food hacks to hit the mainstream, I'm going to try to convince you to ditch corn on the cob for some squash on a stick and like it…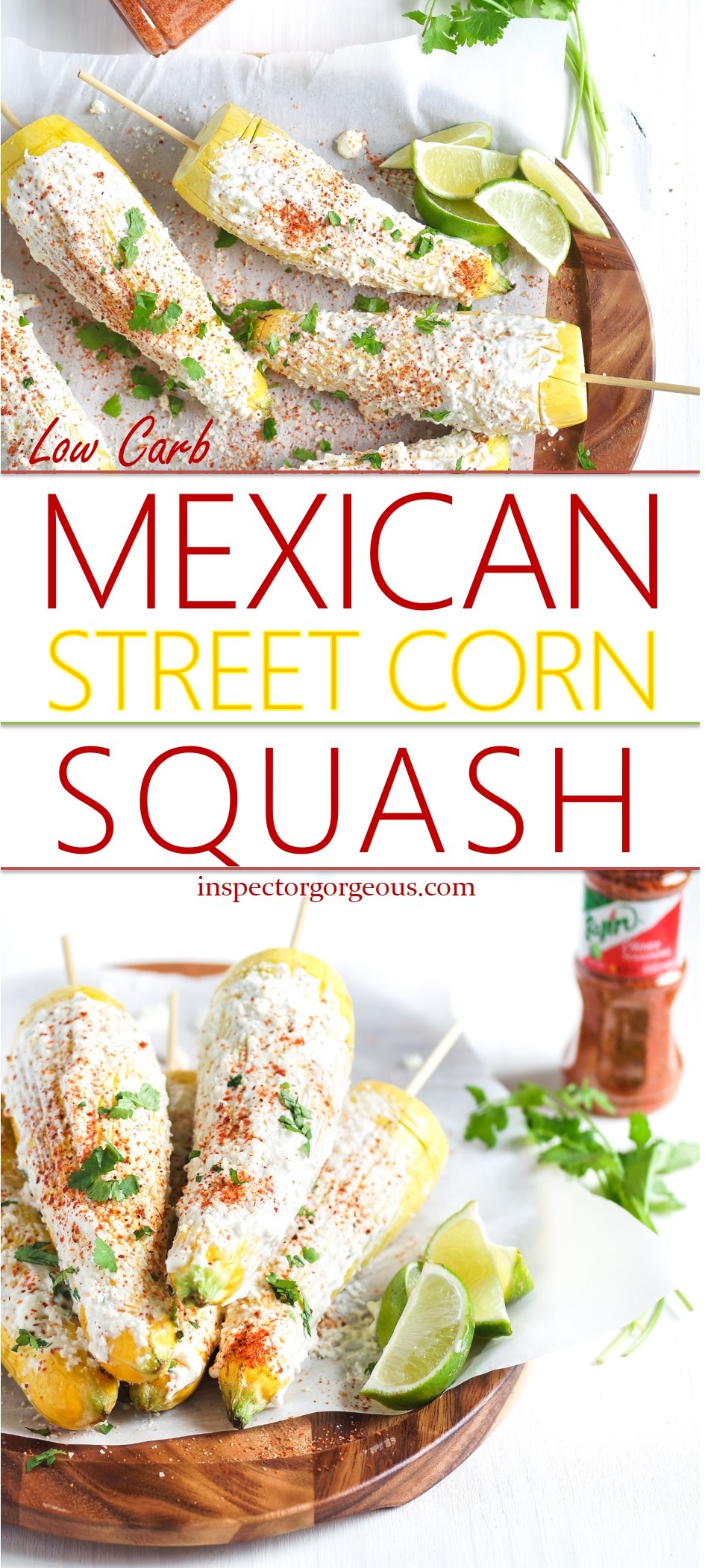 Not bad, eh? Let's talk it out.
SO to make your keto corn fantasies come true, I had to get creative. For starters, slathering anything in cheesy, spicy goodness is going to make it ablaze, taste wise. Also, part of making a swap is making the fake thing look like the real thing. In this instance, we are straight swapping the corn out of Mexican Street Corn with a less carby contender: The Summer Squash.
Let's take a look and how we perform miracle surgery on this lowly piece of garbage.
I mean squash.
Extreme Makeover-Squash Edition
Did you really think we could do this makeover without someone going under the knife?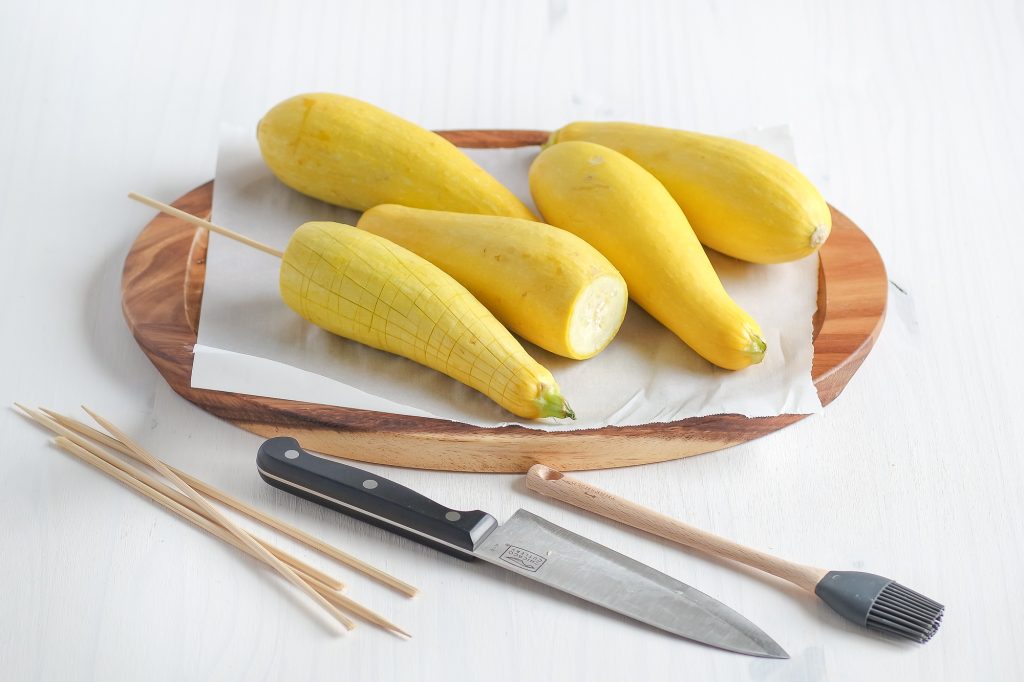 Step 1: Slice the squash to look like corn on the cob.
Not too deep. Just enough to score it and give it that crumbly crunch when you go teeth deep on this bad boy.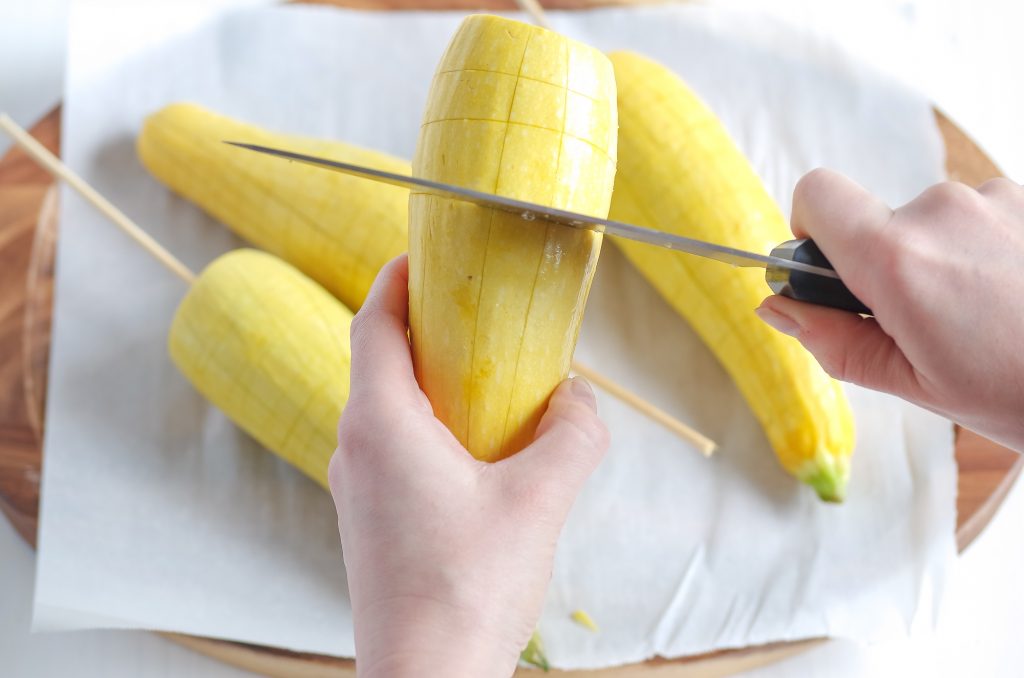 Step 2. Insert a bamboo stick to really keep with the style of Mexican Street Corn.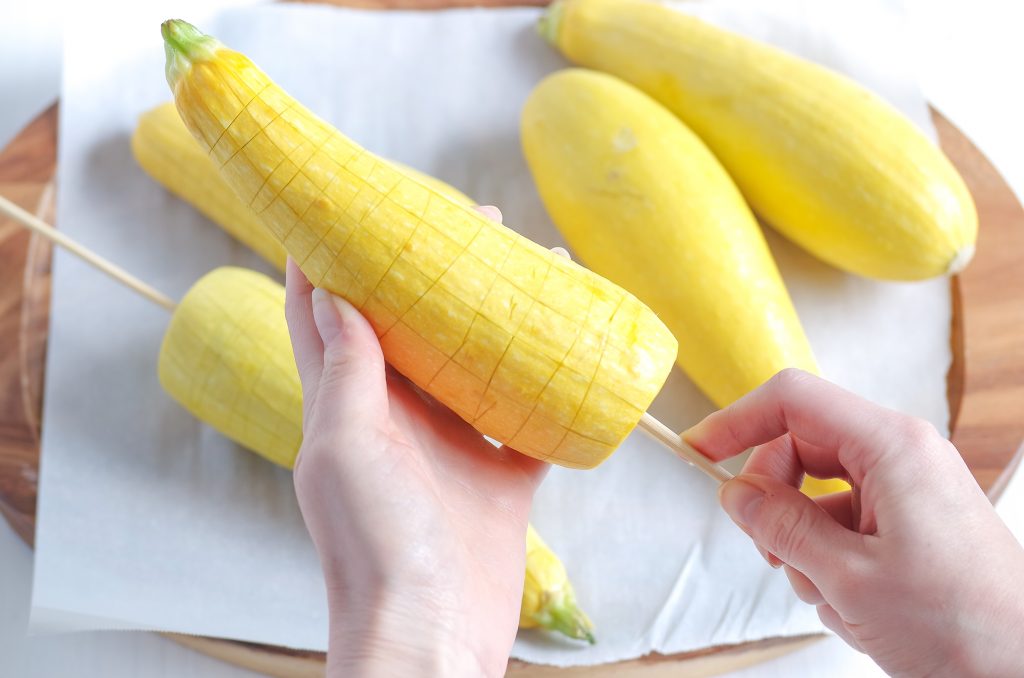 Step 3. Slather it with butter or olive oil and then scorch the hell out of it. Don't burn it to a crisp but get it nice and toasty.
Heck, you could broil it if you wanted to! The goal is to sear the outer portion while keeping the interior mostly uncooked. It's crunchy that way!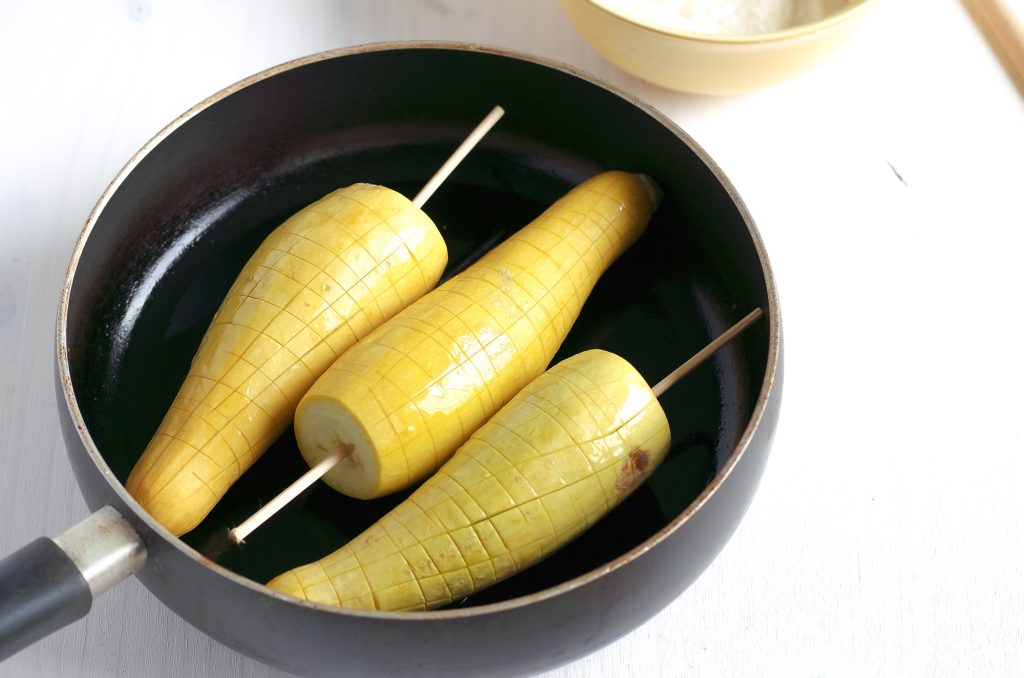 Sear it more than I did. I was just being terribly lazy at this point. Give it hell and then put in on Instagram and hashtag #showmeyourgrillmarks.
You won't get anything out of it but it will make me infinitely happy.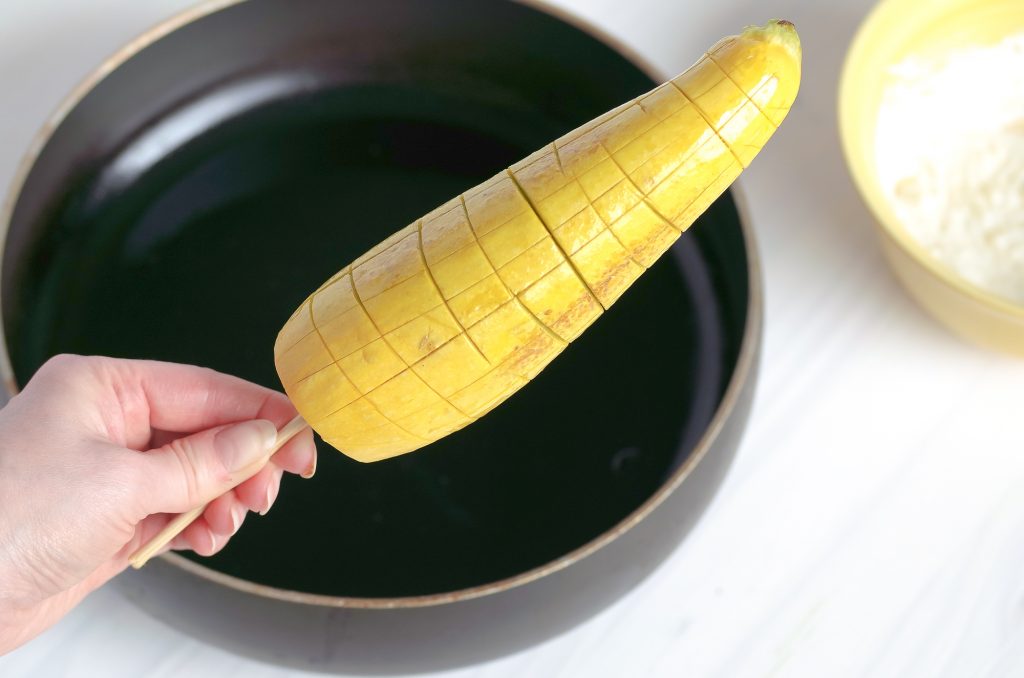 Absolutely get yourself some good Cotija cheese and a good seasoning for topping.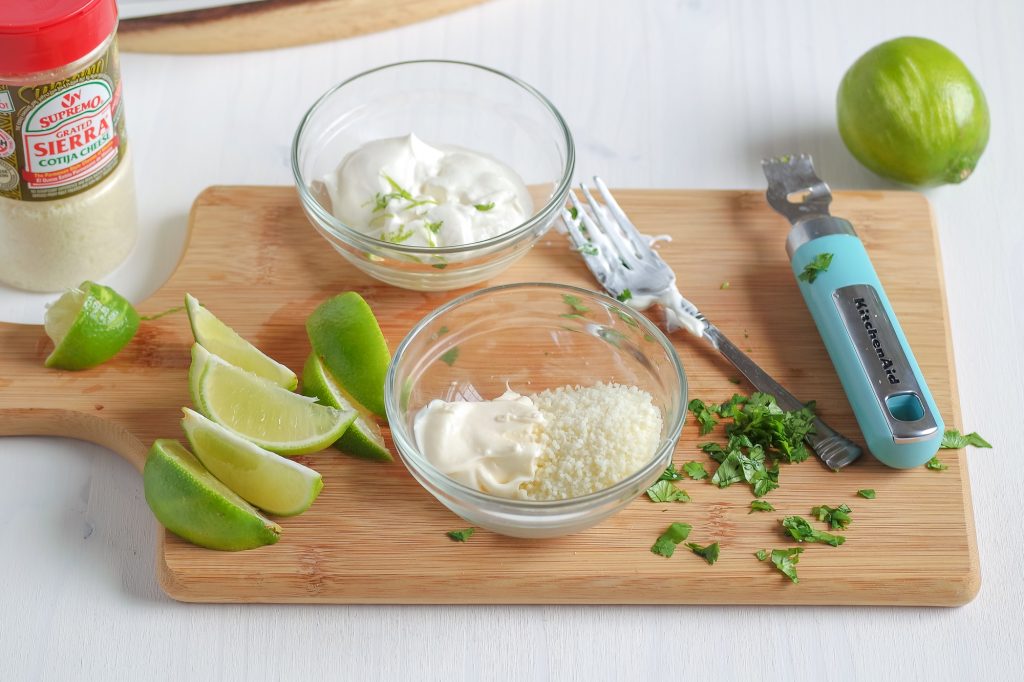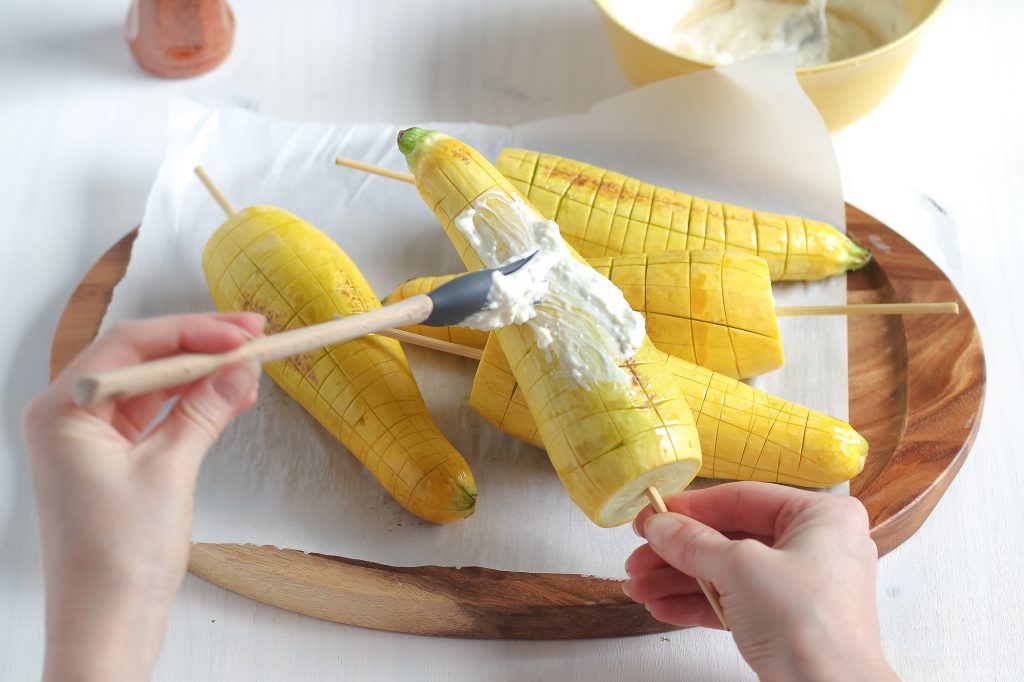 I'd say the secret to swapping squash for corn is to overseason and overtop everything, always.
If you think you've sprinkled enough, go ahead and do 2x more because it's cheese and it's good for your bones and whatnot.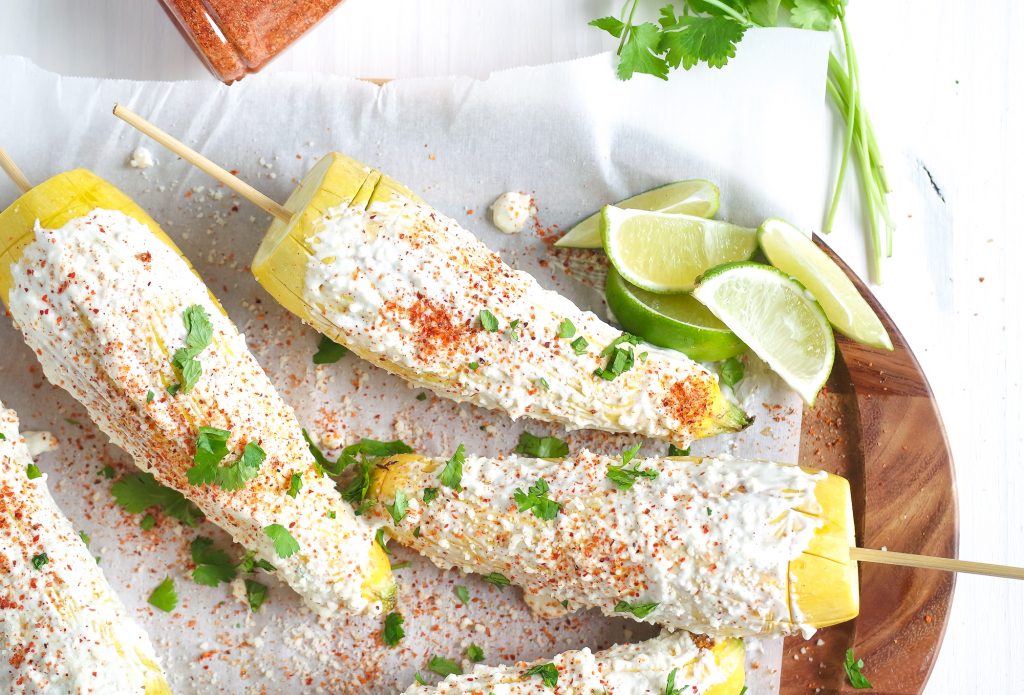 Makeover complete! We just gave a She's All That caliber makeover to a really boring and overused low carb veggie.
Let's celebrate with tequila!!!!!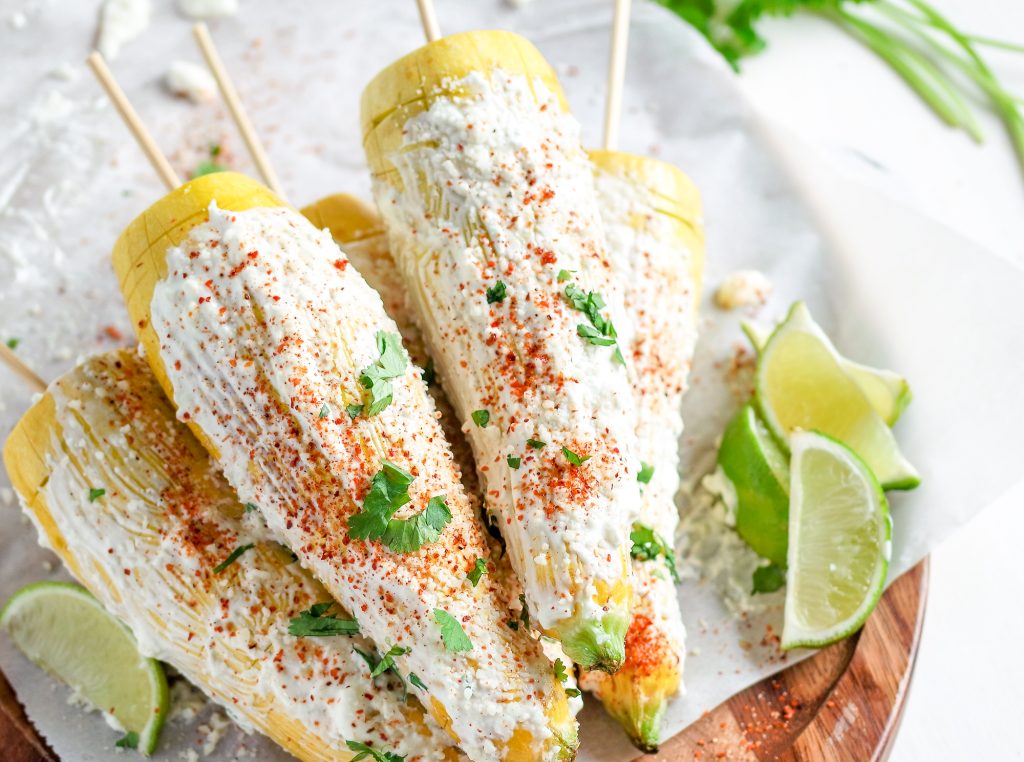 And there you have it! It's not corn but it's so good that no one fricking cares!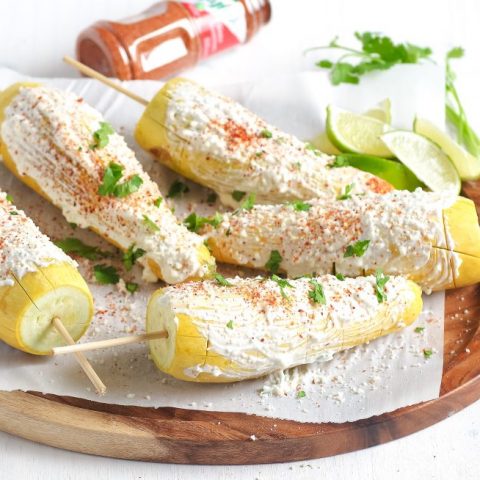 Keto Mexican Street Corn Style Squash
Ingredients
5 medium Summer Squash fat end trimmed
2 tbsp Butter or Olive Oil
1/3 cup Sour Cream
1/4 to 1/3 cup Mayonnaise
1 tsp Garlic Powder
1 tsp Salt
Juice of 1 Lime
Instructions
Score your squash to resemble the lines of a cob of corn. This doesn't have to be perfect, just enough to let the cream and butter melt into the squash.
Insert bamboo sticks into the squash so that only a small portion is showing. You may need to trim the end of the bamboo if it's too long.
Brush squash with melted butter or olive oil.
Sear each side of each squash in a hot skillet or on a grill.
Mix sour cream, mayo, cheese, garlic, and salt in a small bowl, then brush the mixture onto the hot squash until well coated.
Sprinkle with more cheese, Tajin spice seasoning, and chopped cilantro. Squeeze a lime over the tops and serve hot!