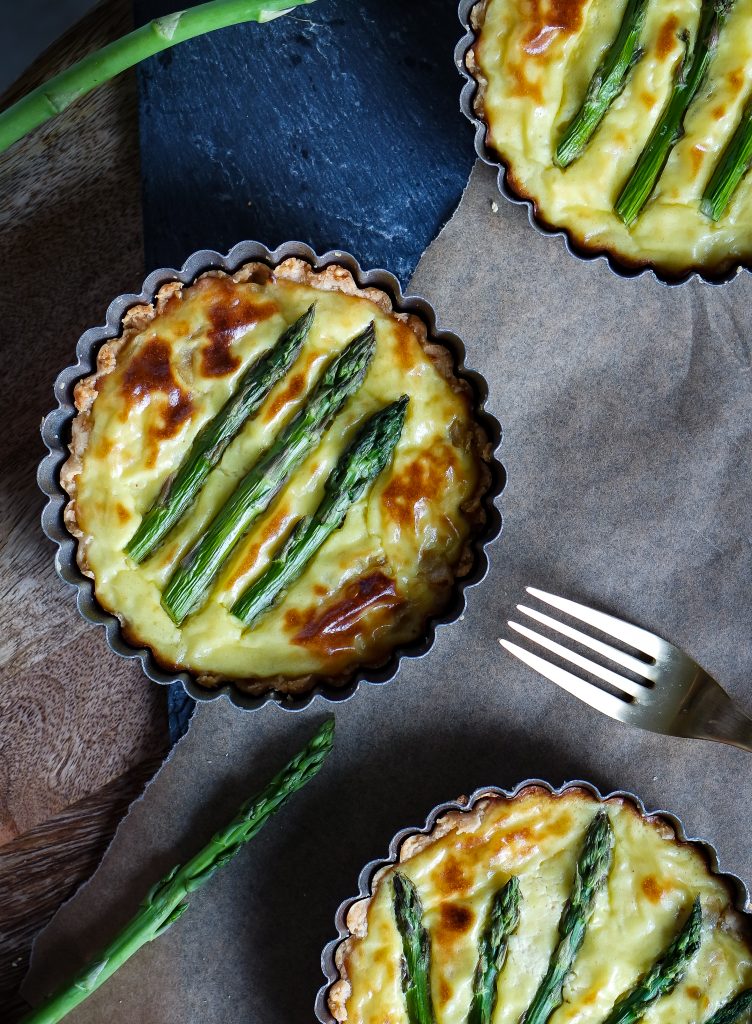 I've recently learned from my trendsetter foodie friend Jez that "foraging"
is all the rage right now.
FORAGING
For those of you who don't know what foraging is, it's the act of going out and finding food in the wild aka hunter/gatherers. Suuuper popular in the paleolithic era like a million years ago. That's not even an exaggeration because I looked it up on wikipedia. It was literally a million years.
So foraging has made a comeback and it only took 10,000 years.
Last week Jez tells me she has some of these mystical foraged greens that I can have. Why would Jez give away the aforementioned greens you ask? Turns out, foraged greens aren't that edible. Foraged greens are actually just leaves. YES. Just furry, fuzzy, leaves and stuff. I kid you not, I opened the bag and I swear I saw a daisy in there, and yeah I know, I eat a lot of weird stuff but I draw the line at prom corsage fillers. I won't even buy bagged spring mix so no.
Hearts of Romaine or starve!
Fun fact #2 about trendy leaves and stems: they don't last when you leave them Ziplocked in a hot car for an hour while you "forage" for ice cream and paper towels.
All of those weeds ruined.
There I was, cold and alone in the aisle between the packaged herbs and salad dressings, lost without my secondhand foraged greens (bummer), forced to go out and rustle up some greens of my own. Luckily, I stumbled upon this magnificent bounty of asparagus and in that moment this recipe was born.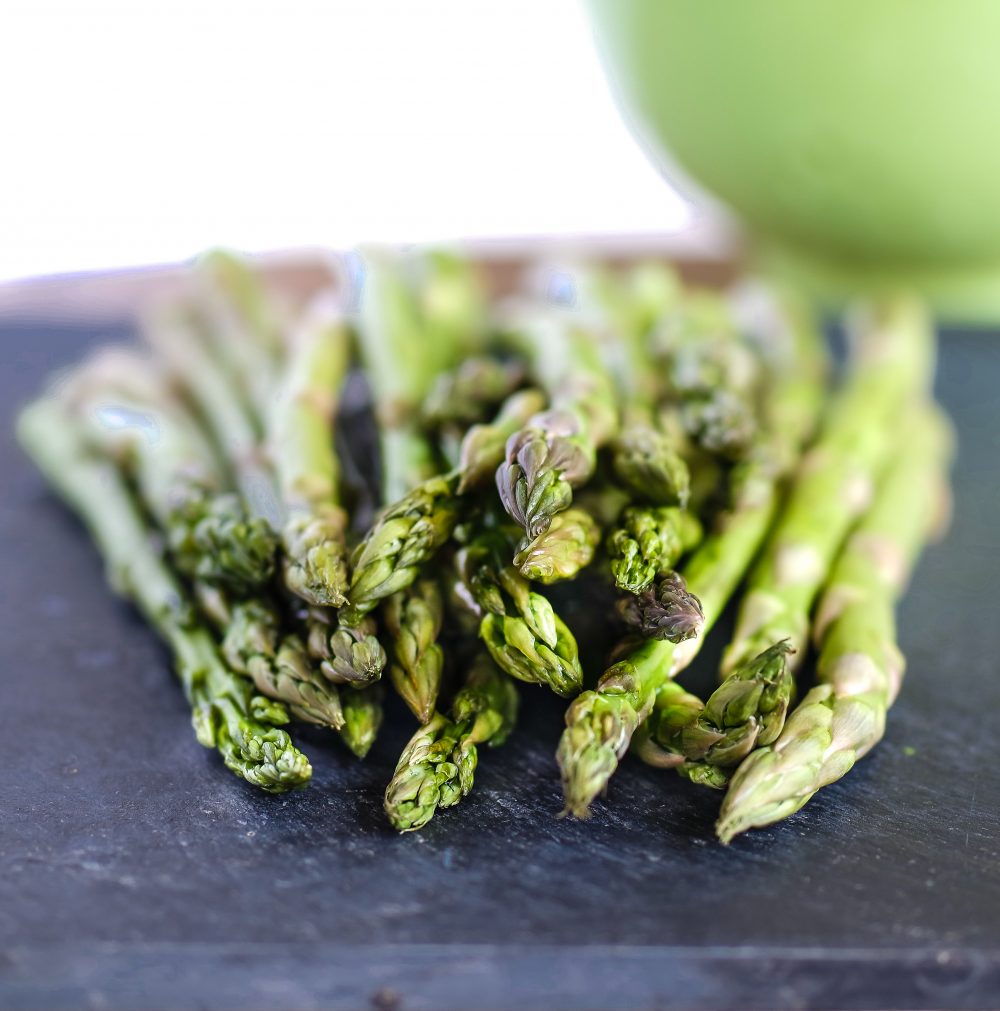 Ok so whatever, these weren't traditionally foraged but I bought local so leave me alone.
Thripple Cheese 🧀Asparagus Tart
Gluten Free & Keto Friendly!
Part one of this three-part cheese fest is in the crispy, crusty crust area.
Part two is when you take more cheese and blend it with egg yolk
and a sprinkle of cheese.
Then you smother the cheesy crusty parts with the cheesy, saucey parts
and top it with vegetables, foraged or otherwise attained.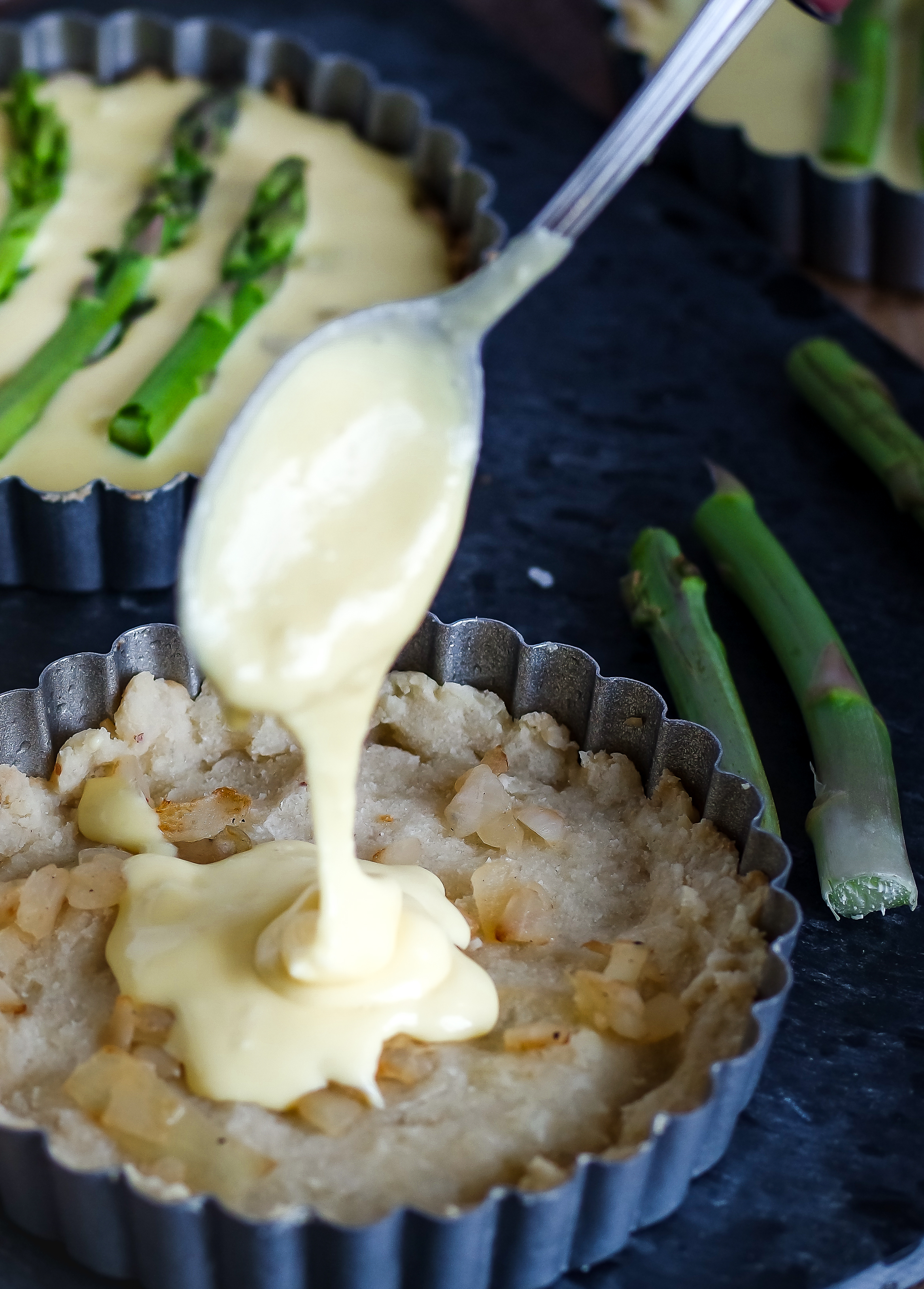 Gently place your vegetable bounty atop the cheese.
I'm not sure why I'm writing with a Shakespearian tone but it feels right.
Bake it. Slice it. Instagram it. Reheat. Serve.
Looking For More Cheesy Keto Goodness? Try These!
---
Feta Stuffed Cauliflower Tots!
Asparagus Mozzarella & Roasted Red Pepper Omelette
Creamy Six Cheese (maybe seven) Spinach &Butternut Squash Casserole
Keto Triple Cheese Asparagus Tart!
Mini keto cheese tarts are simple and come together quickly for a super impressive brunch!
Ingredients
CRUST
1/4 cup Hot Water, to help it come together
Cheesy Sauce Filling
2 eggs, separated (using 2 yolks & one egg white)
6 oz Feta
2 tbsp Shredded Parmesan
1/8 cup Milk of choice
1/2 tsp Garlic Powder
1/2 cup Onion, diced
1 tsp Cooking Oil of choice
12-14 Stalks Asparagus, trimmed
Instructions
CRUST
Preheat oven to 350° and coat 3 mini tart pans with nonstick spray.
Combine almond flour, cheese, and water to form a dough ball. Separate into four sections and press into tart tins. It will be very crumbly but will come together once baked.
Bake for 10 minutes while you whip up the filling.
Cheese Sauce Filling
Saute the onion in 1 tsp of oil until translucent and set aside.
In a food processor, combine feta, egg yolks, and milk. Blend until smooth.
Add garlic powder, parmesan, and one egg white and blend again.
Sprinkle cooked onion onto the tart crust.
Spoon cheese filling into baked crusts and smooth to the edges.
Gently place trimmed asparagus on top and bake at 350° for 20 minutes or until set.
Set oven to broil and place tins on the top rack for 5 minutes or until golden and bubbly.
Notes
The CRUST is very crumbly when you put it together, but once it is pressed firmly into the pans, it absorbs some of the egg and moisture from the filling and will hold together post baking!
Nutrition Information
Yield

9
Serving Size

1/3 mini tart
Amount Per Serving
Calories

172
Total Fat

14g
Carbohydrates

5g
Net Carbohydrates

3g
Fiber

2g
Protein

9g
This recipe is perfect for brunch and reheats or eats cold. Plus you can score asparagus at a farmer's market and feel almost as cool as the hunters and the gatherers.
Look me up on Facebook ⋅ Pinterest ⋅ theFeedFeed