Do you ever have that one vegetable that you're just like, WTF am I going to make with this? You've purchased it (you have no idea why…it was probably on sale and your New Year's Rezzi was to stop being such a piece of *#$% and eat a vegetable) and now you must prepare it within the next 36 to 48 hrs or else it's trash and you're back to eating hunks of cheese while your microwavable dinner is cooking.
Pivotal moment.
Eggplant is that vegetable for me. I get psyched up, pick a cherry of an eggplant and man, it feels different this time. I'm cooking this. It's happening. Skip ahead to February 3rd when I find it shriveled up in the back of my refrigerator.
I'm not even sure if you refrigerate eggplant-as if that matters.
SO this weekend I finally made the dream a reality and let me tell ya, wow. For starters, it's a toss-up whether you can eat the skin or not. I ate it and I'm fine so it's probably pretty safe. Secondly, it's so easy and pretty that now I want to make every meal eggplant-centric. I already have three new recipes lined up. This is our year (the eggplant and myself).
2017- The Year of the Eggplant: Stock Up or Shush Up!
And you can quote me on that.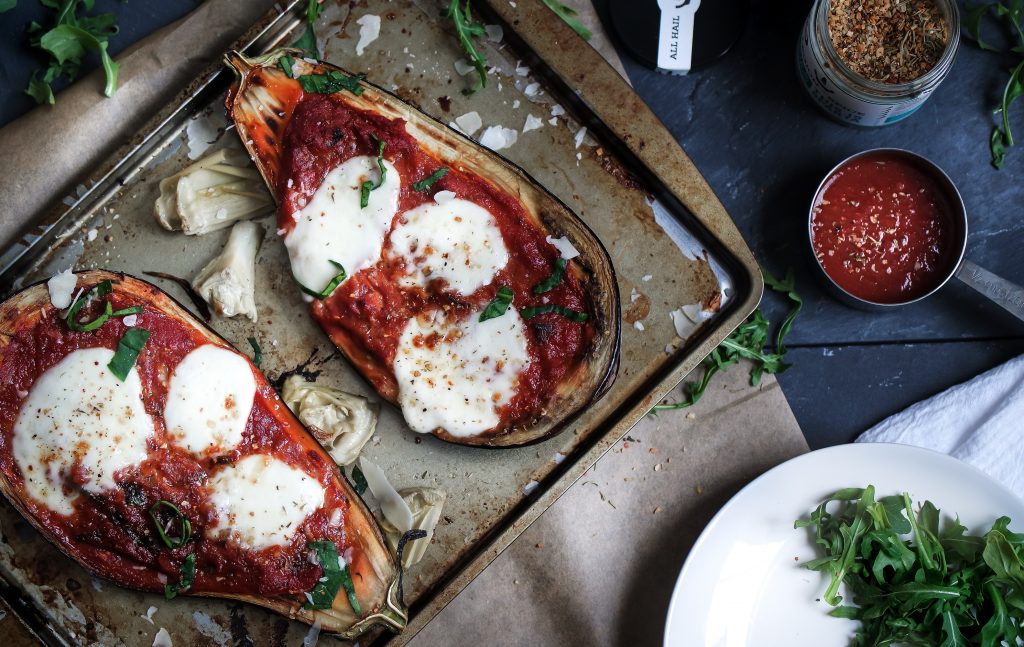 The key to this guy is scooping the guts out and SAVING THEM. Skip adding ground up meat hunks to the recipe because you can substitute the eggplant guts and it's a win-win for animals and humans alike.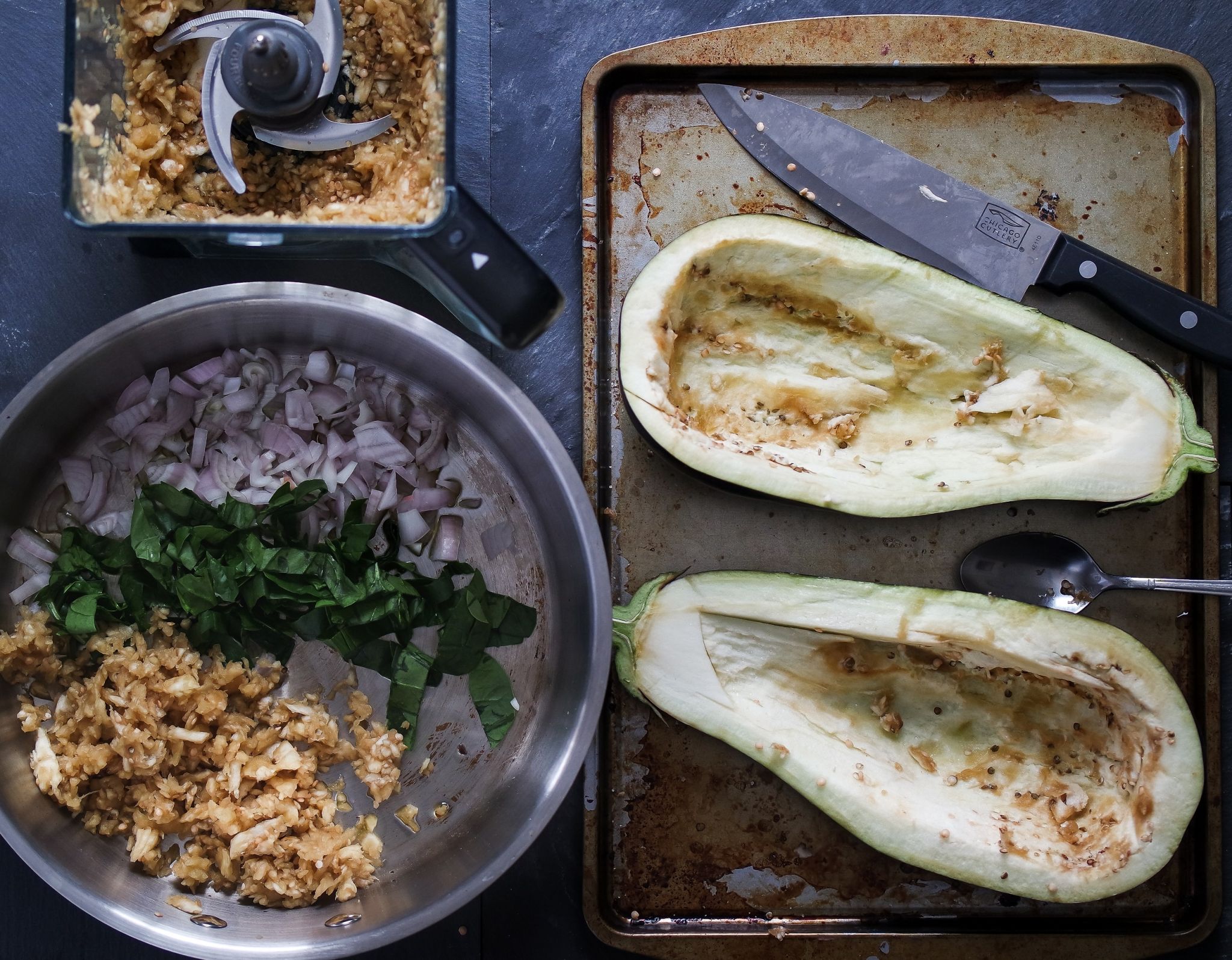 After you food process your eggplant insides, sauté it with all the seasonings that make your precious meat taste good (yes, carnivores, I'm talking to you).
Add cheese too because it's a protein and do you need another reason to add cheese? Ok then.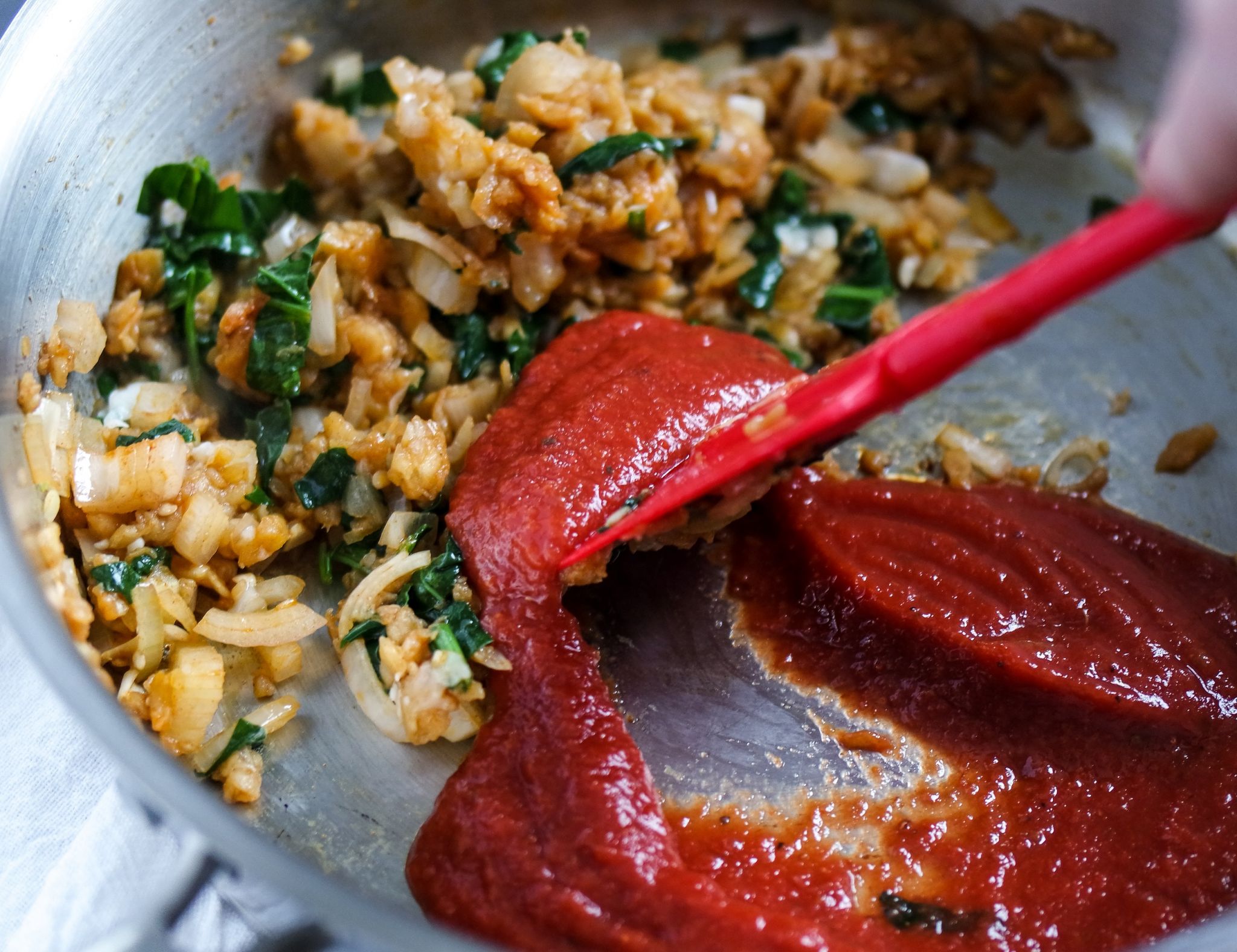 You could pre-roast the eggplant first but I didn't and it was delightful.
"When handling your eggplant, do what feels good. "
-Me
That's a cooking lesson AND a life lesson.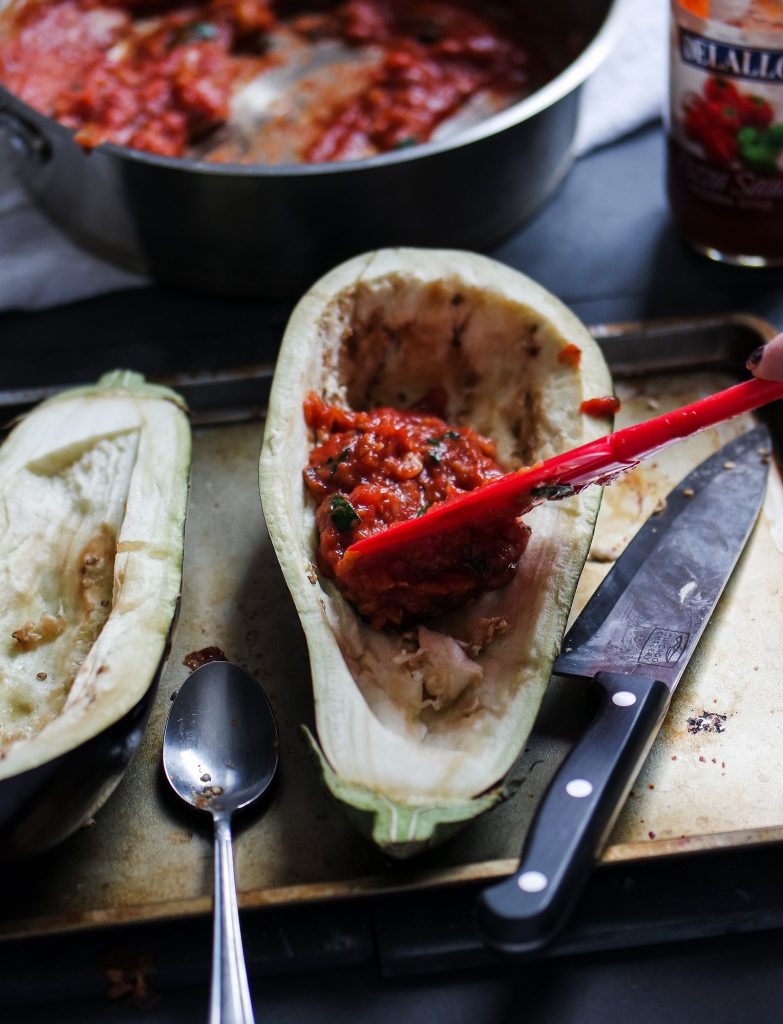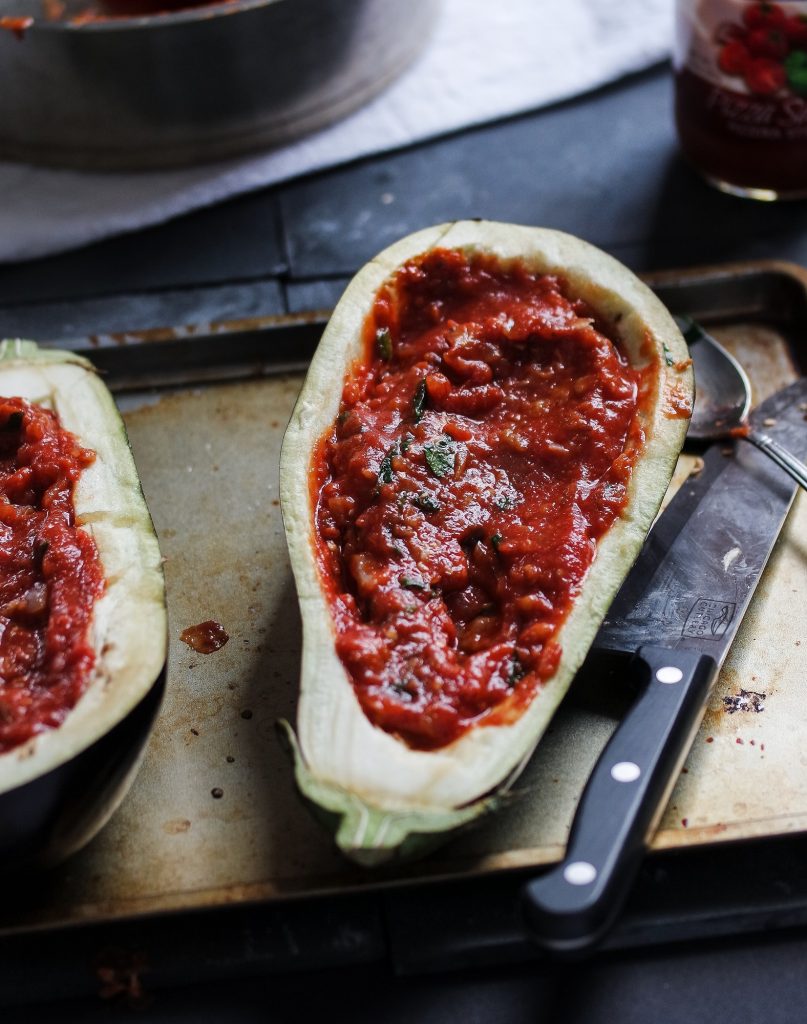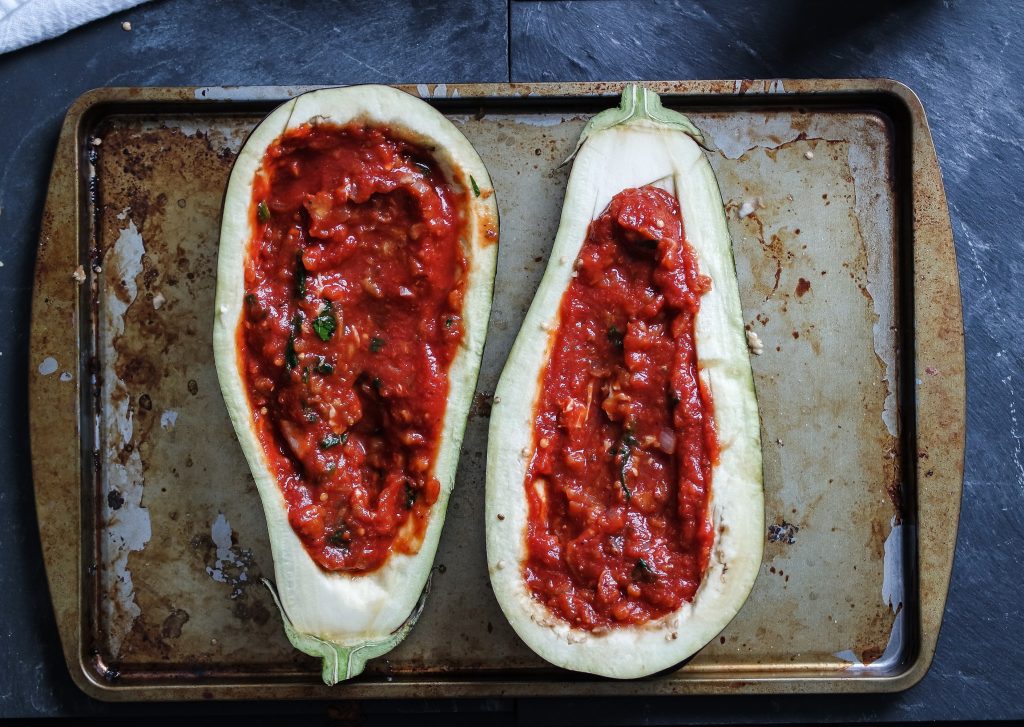 Bake it for a respectable amount of time and then more cheese, of course.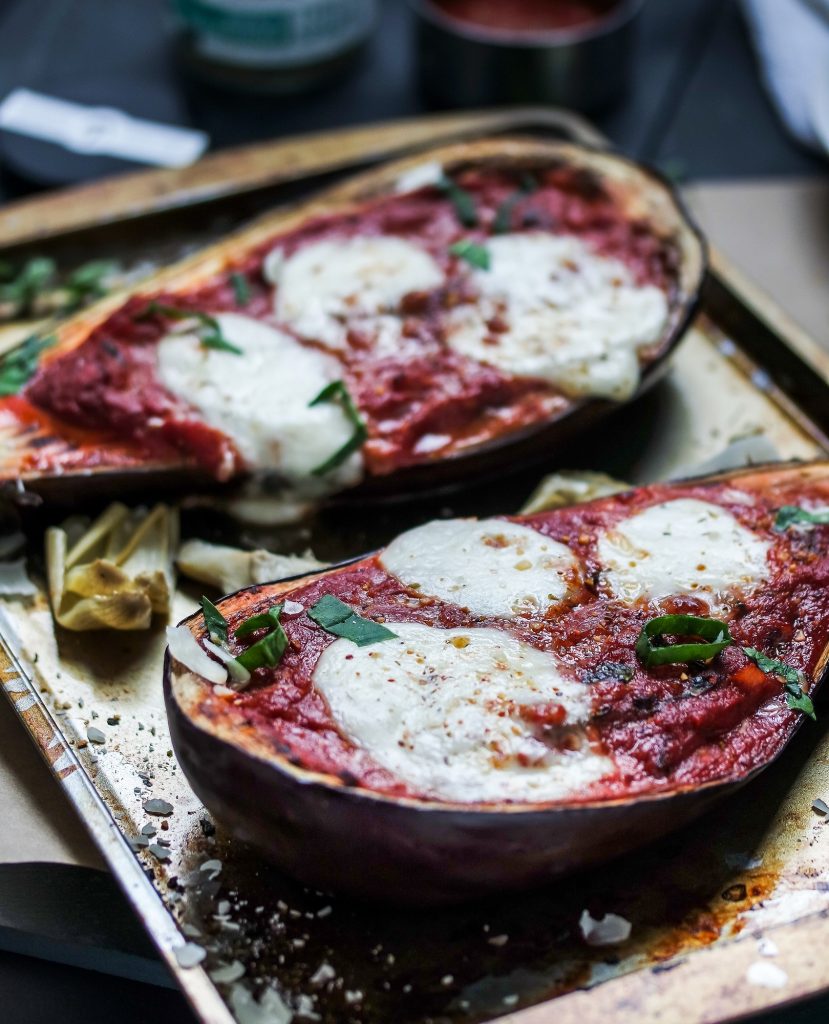 I'm not sure if it looks all that healthy but it's actually all that AND it's healthy so…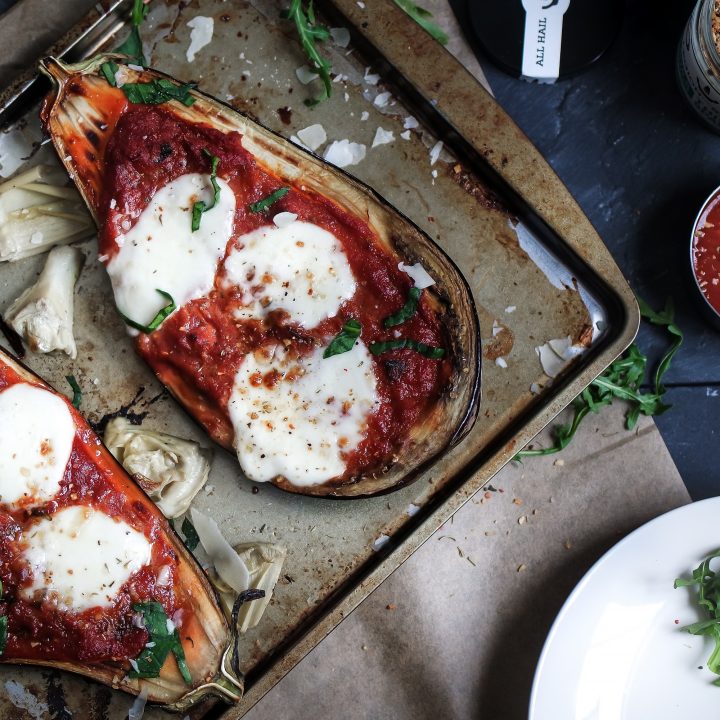 Keto Roasted Stuffed Eggplant
A vegetarian keto-friendly eggplant dish that is filling enough to be dinner!
Ingredients
1 Eggplant, halved, insides removed (and saved)
1 Shallot, diced
1/2 cup Baby Spinach, chopped
3 Basil leaves, chopped (garnish)
1-3 Fresh Mozzarella, sliced
1/2 cup Parmesan Cheese, shredded or grated
2 cups Tomato Sauce, like Rao's or any no sugar added sauce
1 tbsp Olive Oil
1 tsp Smoked Paprika
2 tsp Garlic powder or 2 cloves fresh, minced
1 tbsp Italian seasoning (I used This Is Sparta by Legion of Spice)
Salt to taste
Instructions
Preheat oven to 350
Remove the seeds and fleshy portion of the eggplant and chop finely or pulse in a food processor. In an oiled skillet saute onion, eggplant, garlic, and spinach until soft. Add smoked paprika, Italian seasoning, salt, and Parmesan and gently stir.
Once combined, add the sauce. Fill each half of the eggplant with the sauce mixture, cover with foil and bake for 20 minutes. Remove from the oven and add mozzarella.
Return to oven until cheese is melted and bubbly.
Top with more Italian seasoning and fresh basil.
Notes
Vegetarian, low carb, gluten free
So now that it's been the proper amount of time, have any of your New Year's Resolutions survived?
♥ Liz