Get on the booch bandwagon with this delicious sparkling Kombucha Mule! And make it alcohol-free if that's your thing!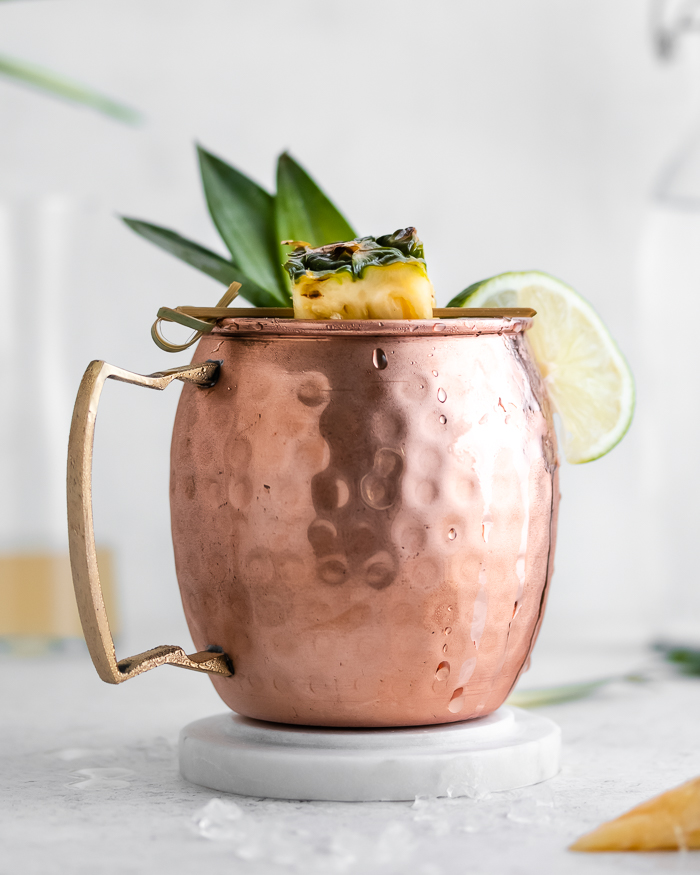 The Ferris Muler
Or probably a more accurate name is The "I'll do it tomorrow" Cocktail.
Coincidentally, that is also why this blog is getting posted today (Monday morning) and not yesterday (hungover morning). 
BUT that's neither here nor there because by taking the extra time to really give this recipe a good old fashion test run all day Saturday, I am now able to offer you my new favorite way to Mule—The Ferris Muler.
It's a simple yet complicated, totally hip but traditional cocktail made with ginger kombucha and lime seltzer. All in a fancy copper mug.
Basically, if Ferris Bueller was a ginger health nut from Russia, this is what he'd be drinking. 
The Good Kind of Mugged
Before we get into the kombucha glamor shots and drink-porn, let's talk about why your copper mug is probably not doing it's job and how your mule is suffering. Basically, copper mugs are the tradish way to enjoy a Mule, but copper reacts with the acidic nature of the drink and can low-key poison you…
I know. Terrifying. So the key is to find a mug that is lined with something that doesn't poison you (faster than alcohol) over time. These copper mugs from Moscow Muled are fully lined with nickel to protect your health while you drink. They are also handmade and gorgeous, not like the cheap-o ones you can find in discount stores that look ok but feel like toy cups for babies. 
In short, do your Mule right and invest in some good cups. 🙏
The Ferris Muler Cocktail
How can you possibly be expected to handle responsibilities with a cocktail like this?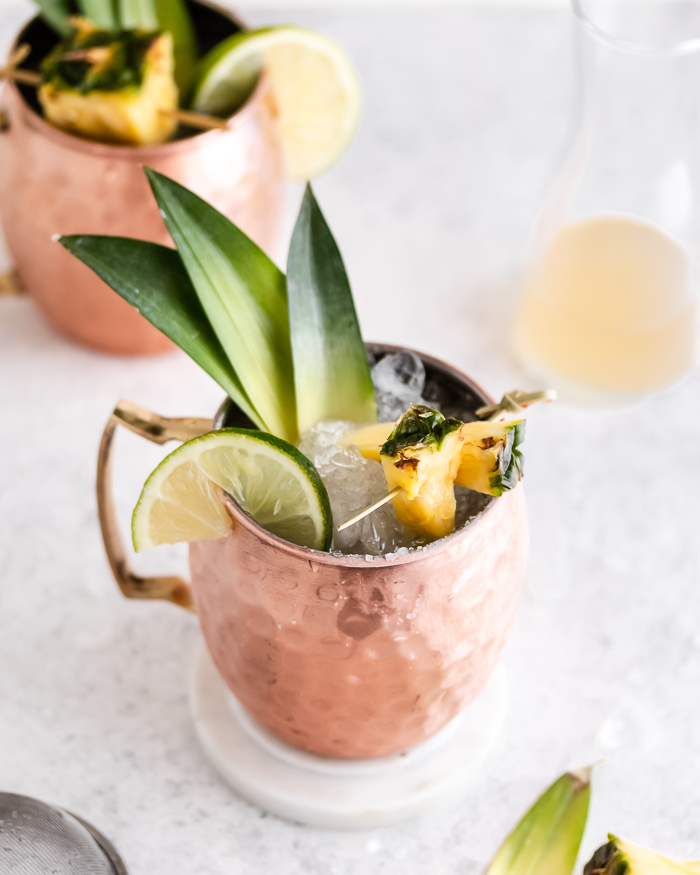 So the major players in this cocktail are
Vodka (not necessary, it's optional!)
Ginger Kombucha
Lime Seltzer
and like a whisper of Pineapple. 
Oh, and a ton of super fine crushed ice because we are fancy and those oblong ice cubes from the freezer are ugly.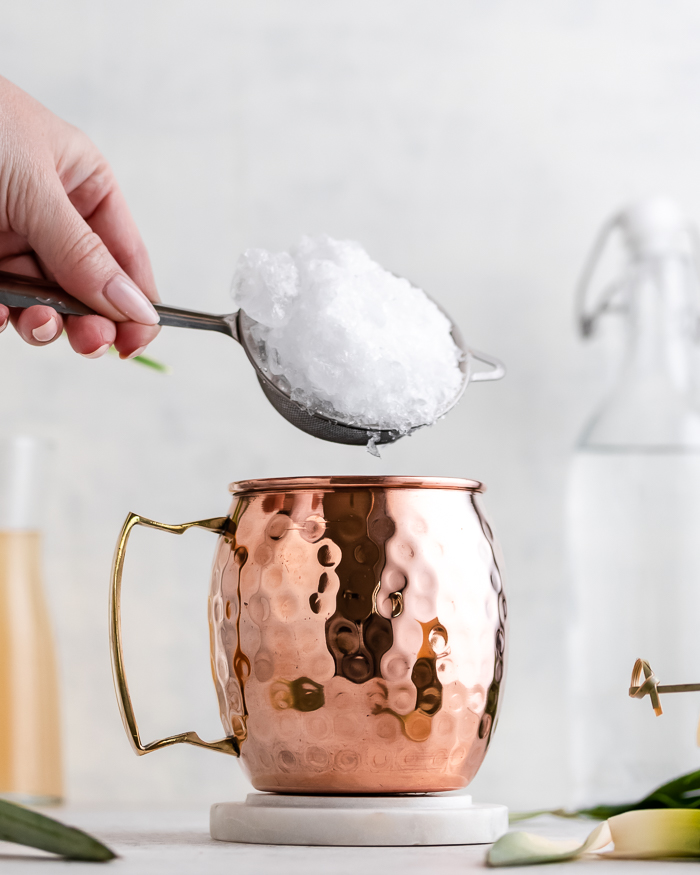 Just pulse the ugly cubes in a high-powered blender and scoop with a little mesh thingy (not required but recommended for authenticity).
And then there's the booch. 
You probably hate it but listen—when you mix its healthy fermented glory into a sparkly lime cocktail, it's better. Please trust me.
Or just use sugar-free ginger beer but know I'm slightly disappointed.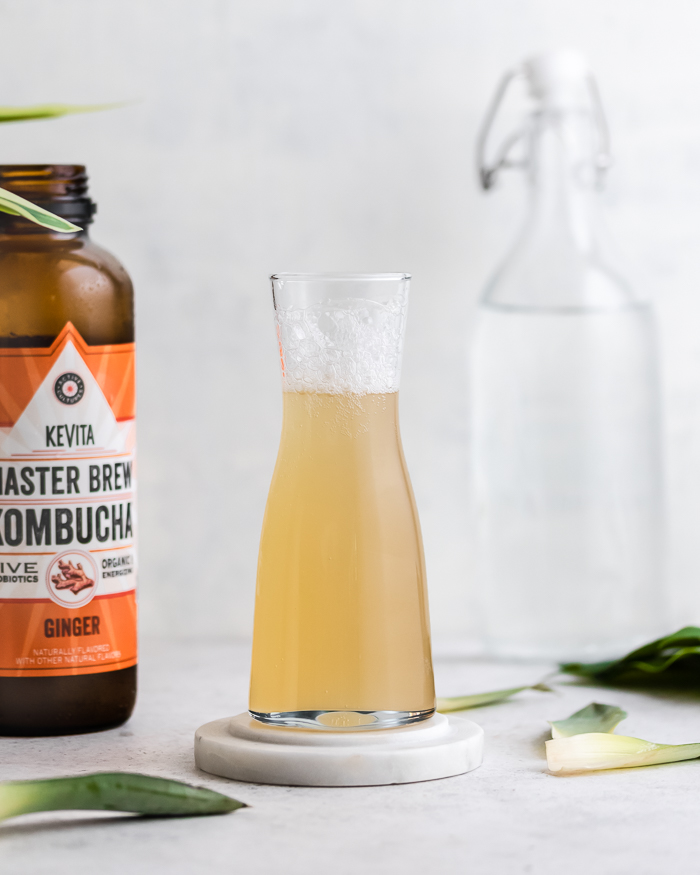 Oh and make sure you definitely buy an entire pineapple, uncut, and use exactly 1/100th of it purely for garnish. 
Just kidding! Please don't do that.
OR at least find someone you can share with. BTW I have 90% of a perfectly good pineapple in my fridge if anyone is interested…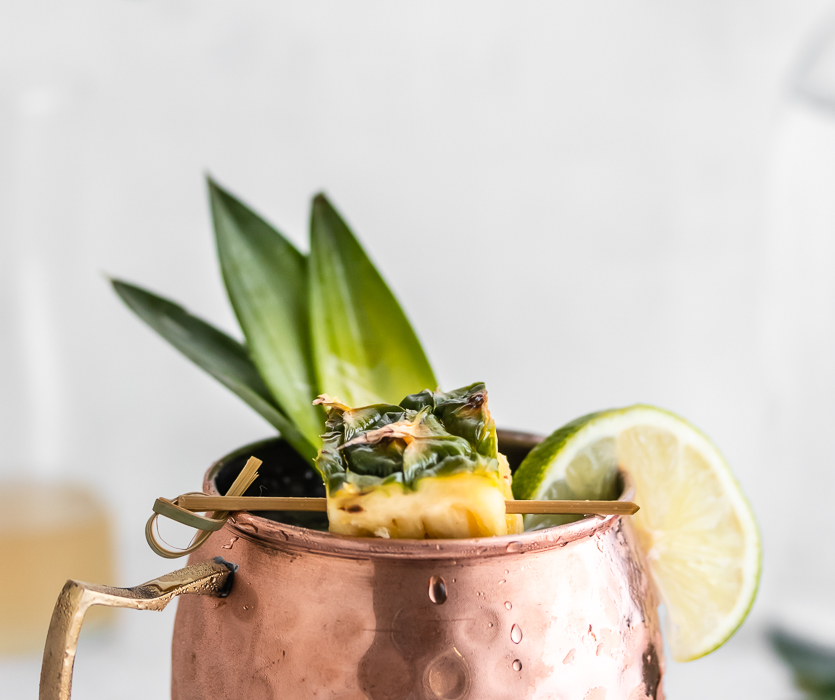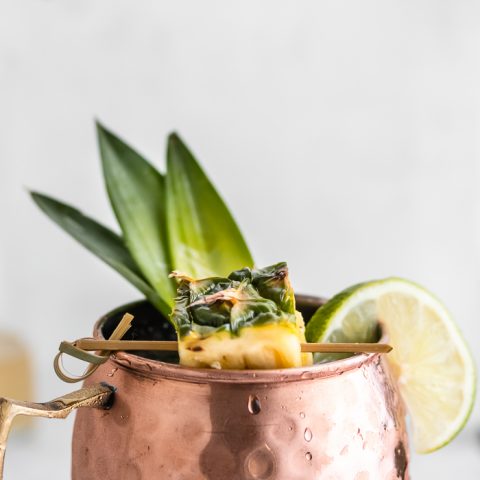 The Ferris Muler Cocktail
Perfect weather, perfect cocktail, perfect time to skip work and indulge in a ginger Kombucha Mule, right?
Ingredients
1.5 oz Vodka, omitt if making a mocktail
2 oz Lime Sparkling Water
1-2 tablespoons Pinapple Juice
1 sprig Fresh Mint
1-inch section of Fresh Pineapple, plus more to garnish
Ice
Lime and Pineapple to garnish
Instructions
1. Muddle the pineapple section and a few mint leaves in a copper mug to release the flavor.
2. Add ice, vodka (if using), ginger Kombucha, and sparkling water. Give it a stir and garnish with fresh lime and pineapple.
Notes
Look for kombucha that has the least amount of sugar per serving to keep this low carb!