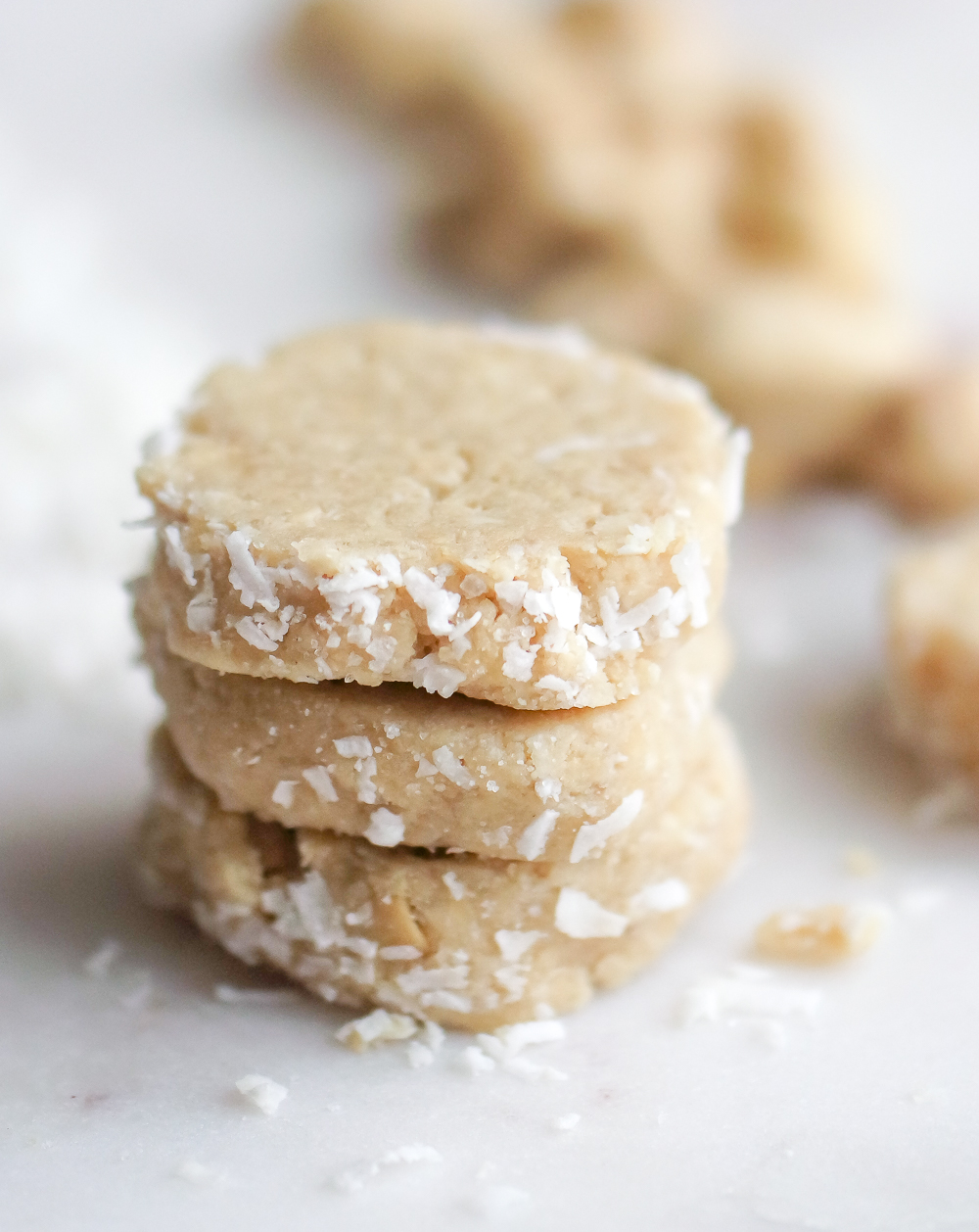 Sometimes I get that hunger.
And because I am forever trying to maintain my Nutritionist figure (insert laughs here) I tend not to keep a lot of junk in the pantry. SO when than hunger hits and I'm wanting a cookie, I might make a batch of THESE  yummy cookies or THIS super simple microwave cookie.
AND THEN there are the days where *I can't even* wait for a COOKIE to COOK.
In  that situation, I need a no-cook cookie STAT or else I may do something insane…like go buy all of the gluten free (crappy) cookie stock at Meier and dunk them in approximately one gallon of almond milk.
Hypothetically speaking of course.
…
…
Okay, it's happened once or twice. 
My point is that I need a cookie shaped item that makes me feel like I am satisfying my carnal craving for cookies without cooking said cookies. This is my answer.
Three Ingredient No Bake Coconut Cashew Cookies
Because sometimes I don't feel like baking and I bet you don't either.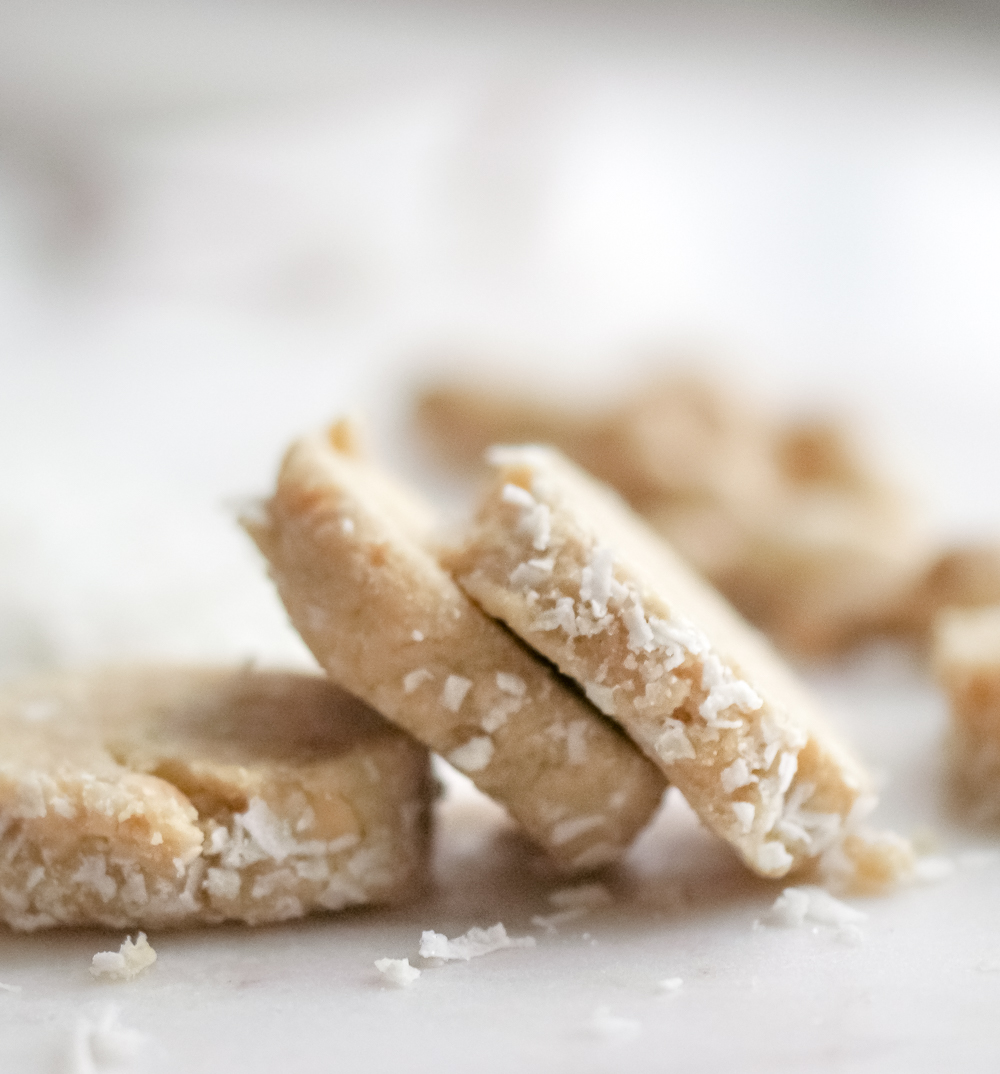 So you DO need an immersion blender to make these.
In a pinch, I've used a food processor but it takes longer to get it "doughy".
Also, a good choice because with wanting a no-cook cookie, I want minimal dishwashing, too.
Basically, I want it all.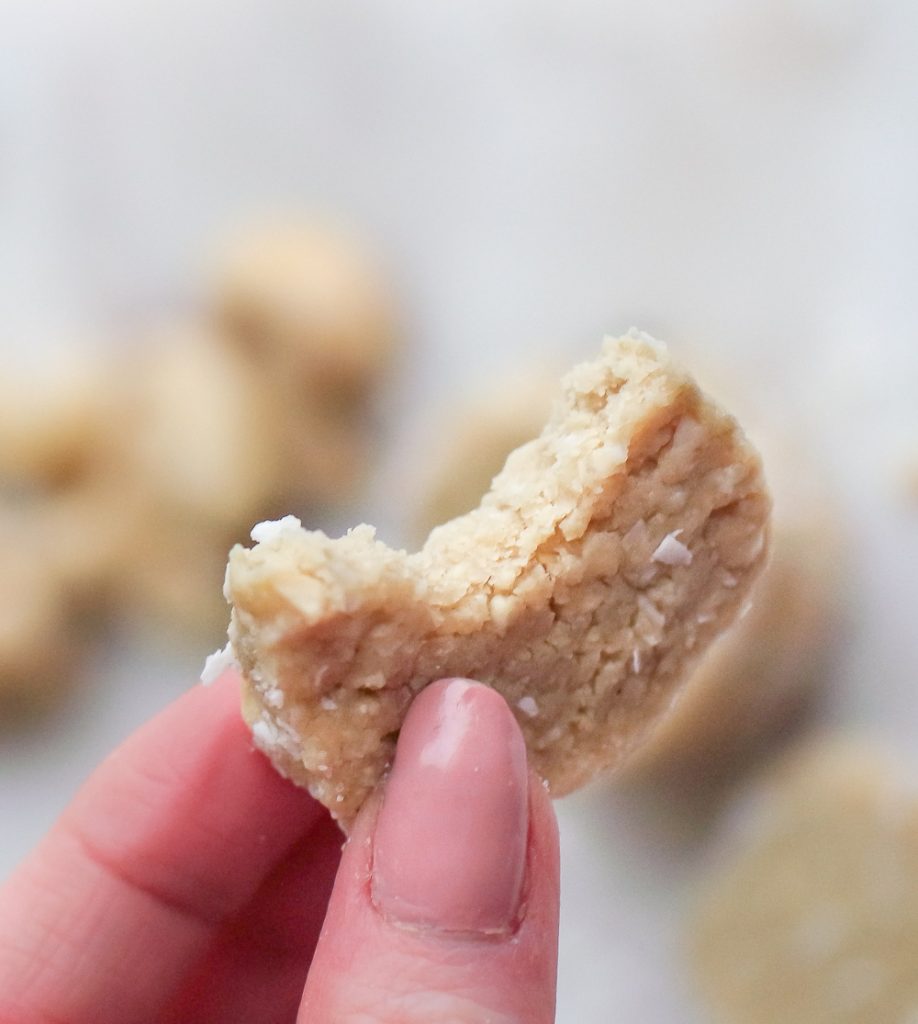 These don't really taste like a traditional cookie. 
They taste like sweet, chunky cashew and coconut butter molded into a cookie shape and rolled in more coconut.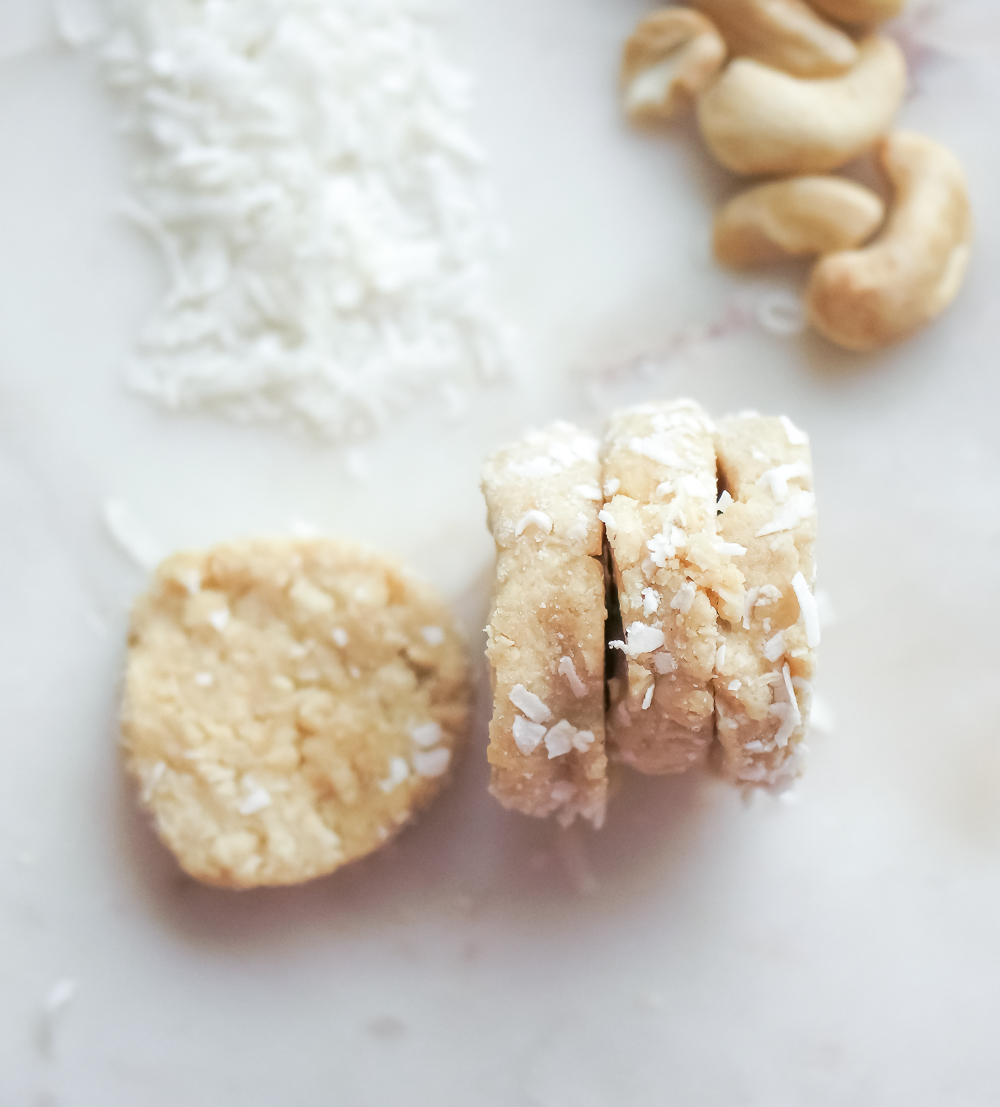 This recipe ALSO makes a really small batch if you want to minimize your portions!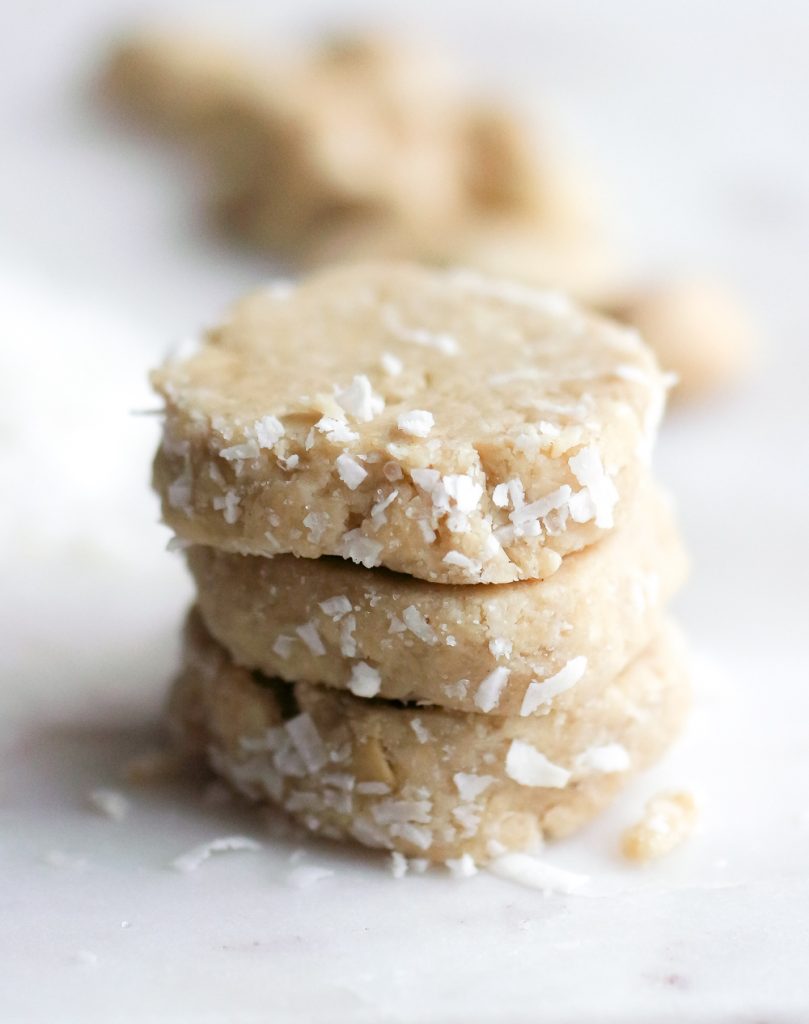 Three Ingredient No Bake Coconut Cashew Cookies
Cookies but without the cooking!
Ingredients
1 cup Raw or Roasted Cashews
3 tbsp Unsweetened Shredded Coconut
2 tbsp Truvia no calorie sweetener *or your favorite granulated sweetener*
Extra coconut to roll, optional
Instructions
In a food processor or in an immersion blender cup, combine all ingredients.
Pulse and scrape down the sides of the blender until the mixture becomes soft and slightly dough like. Don't turn it into butter but get it close!
Scoop dough onto clear plastic wrap and press into a roll.
Refrigerate for one hour or pop in the freezer to let it firm, about 15 minutes. *You could form these into balls and eat immediately, too*
Slice into 1/2 inch rounds. Garnish with extra coconut.
Notes
Using the hand blender is much easier and quicker than using a food processor in this recipe. You'll notice that once the oils are released from the cashews it becomes very moldable and easier to roll.
Nutrition Information
Amount Per Serving
Calories

89
Total Fat

7g
Carbohydrates

5g
Fiber

1g
Protein

3g
Some other tips about making these-
Roll the cookie log in coconut BEFORE refrigerating/freezing to help it stick.
Taste the dough and add sweet if you need to. A sprinkle of salt never hurt, either.
I like to cool them before I slice them ONLY because it helps them keep their shape. If you are hankerin' for a cookie, by all means, eat it raw.