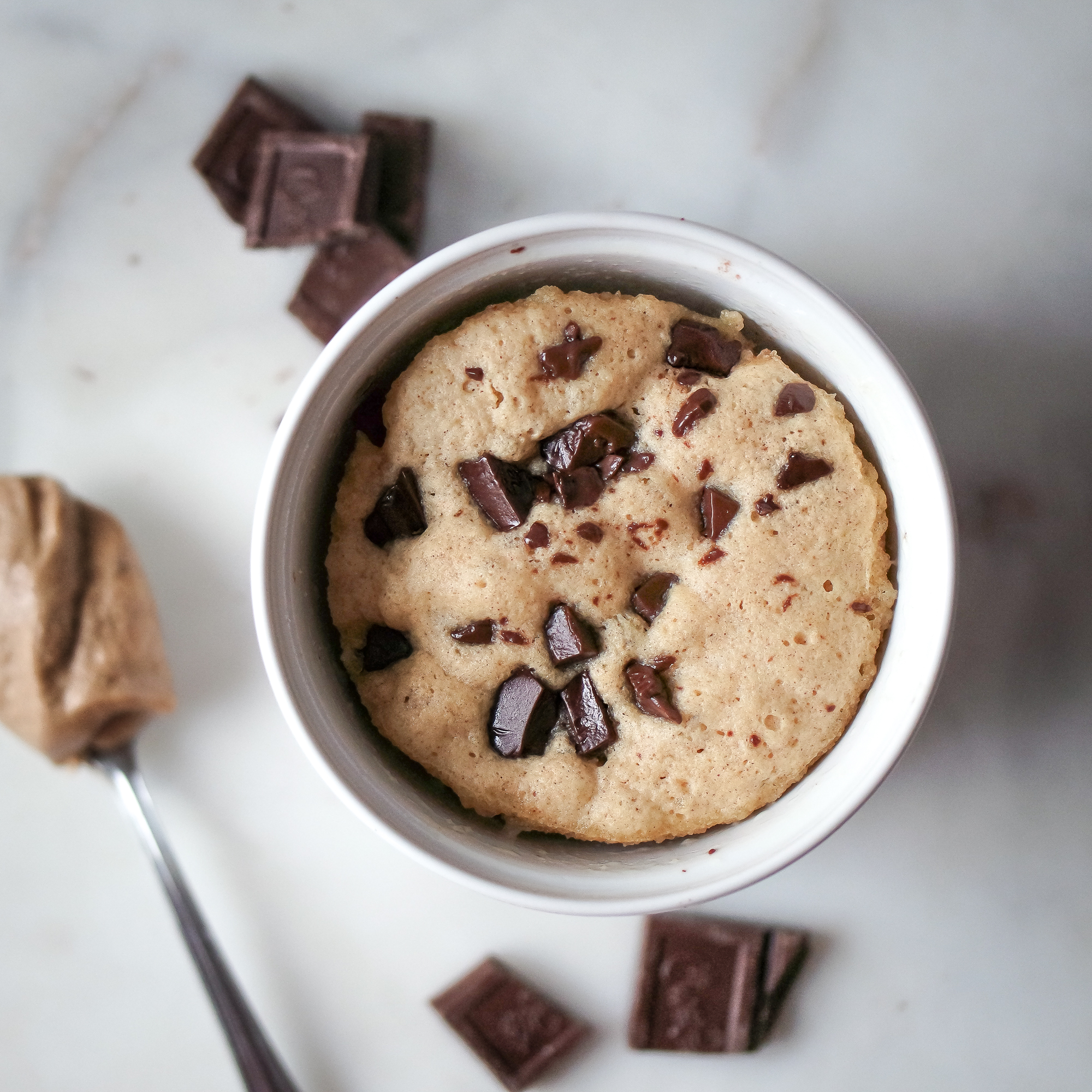 How do normal people stop themselves from eating an entire batch of freshly baked cookies?
Share them? Or maybe throw the leftovers in the trash? Nuke the kitchen?  I've heard whispers of this thing called self-control but I've yet to confirm that it's a real thing. I personally have never had any.
SO aside from food waste or a nuclear bomb, my only practical solution is to make only one (or two) cookies as a solid form of self-preservation. I'm a great Nutritionist, eh?
Single-Serving Peanut Butter Chocolate Chunk Cookie in 60 Seconds
The best selling point of this cookie is that it's Low Carb and the second best is that it's EASY.
Being Gluten Free is a close third only because as summer approaches, easy trumps all.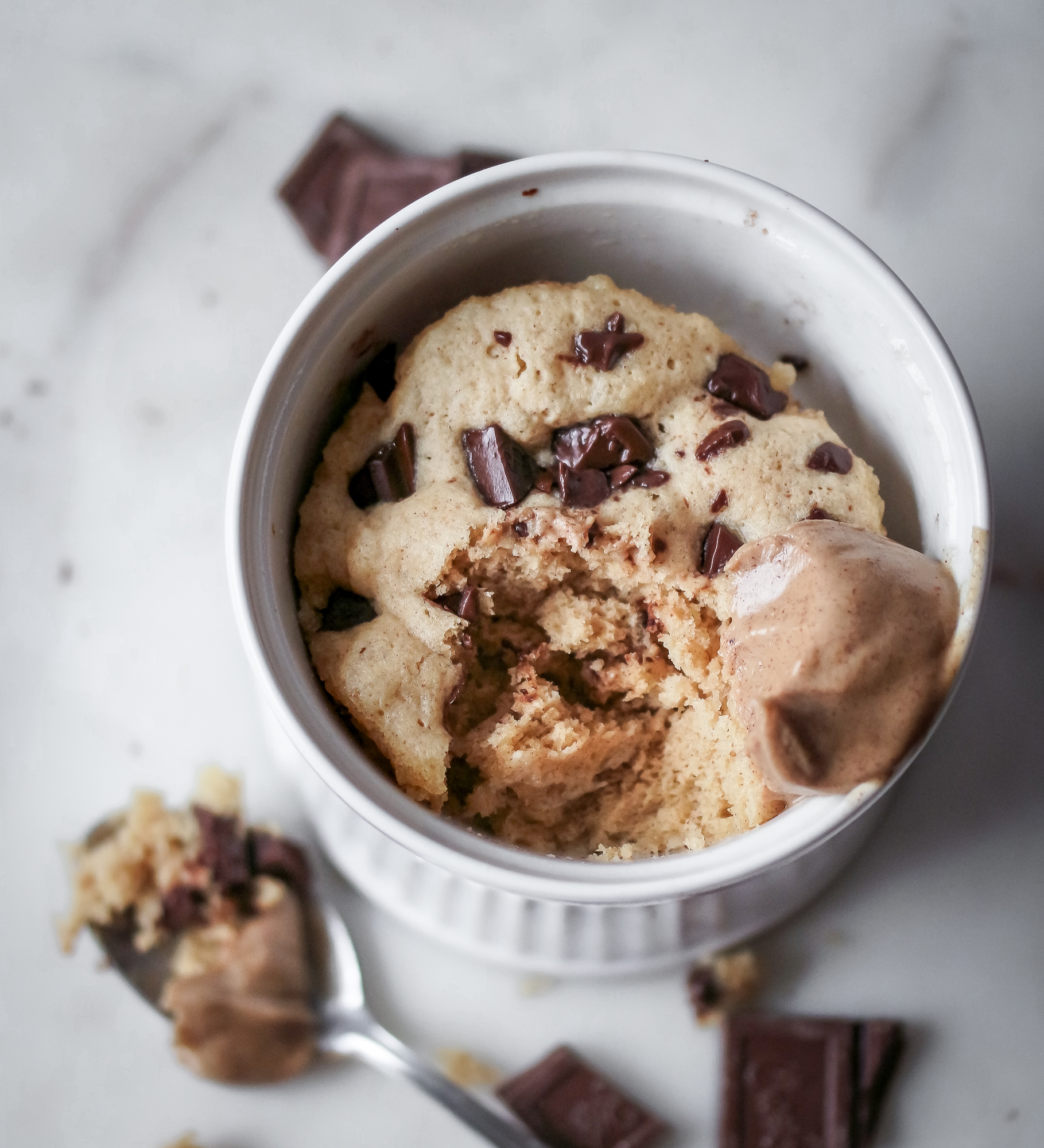 Feel free to eat this with a spoonful of natural peanut butter or go classic with a fat scoop of non-dairy whipped cream.
Also, both can and will be accepted if you so choose to make a night of it with this cookie.
***Depending on your almond flour brand, you may need 2 tbsp instead of one. Just add until the consistency is a batter!
Single Serving Chocolate Chip Cookie
Cook Time:
1 minute
30 seconds
Total Time:
1 minute
30 seconds
Mug cake cookies are exactly what your sweet-tooth needs!
Ingredients
Instructions
Prepare two ramekins or microwave-safe dishes with nonstick spray.
Beat the egg and brown sugar until well combined and no lumps are left. Incorporate your large scoop of peanut butter slowly until the mixture is uniform.
Add the Almond Flour and Baking Powder and stir well. Pour mixture into ramekins in two equal parts.
Top with chocolate chunks.
Microwave one cookie at a time for 60 seconds, stopping at 30 to let the mixture deflate, then starting again.
*Be careful removing these from the microwave as they are HOT.
Nutrition Information
Yield

2
Serving Size

1 mug
Amount Per Serving
Calories

215
Total Fat

13g
Carbohydrates

11g
Net Carbohydrates

3g
Fiber

8g
Sugar Alcohols

8g