Some people prefer things fast.
Fast food, fast cash, Fast Times at Ridgemont High…the list goes on.
I'm not knocking fast. There is certainly a time and place for fast. Hard won't be discussed in this blog post because though it is technically ice cream, this recipe is fairly soft and that's the way it's supposed to be *in this case*.
Moving on.
SOME ice cream recipes are slow and steady. There are egg yolks involved. Cooking. Time. Days of freezing and waiting and salivating. This recipe will not make you wait forever, salivating on your sofa, sticking around until your ice cream gets hard.
I had to.
Nope. This ice cream is fast and easy and creamy and dreamy. You could literally get from a carton of half and half to soft to luscious ice cream in less than an hour.
That's fast in the ice cream creation world, trust me.
The only catch is you need an ice cream maker. If not, it will take longer but you can certainly put it all in a Ziploc back overnight and smash it around in the morning and scoop it like the ice cream we ice cream maker owners ate 12 hours prior.
Two Ingredient Chocolate Ice Cream
Look at that cream!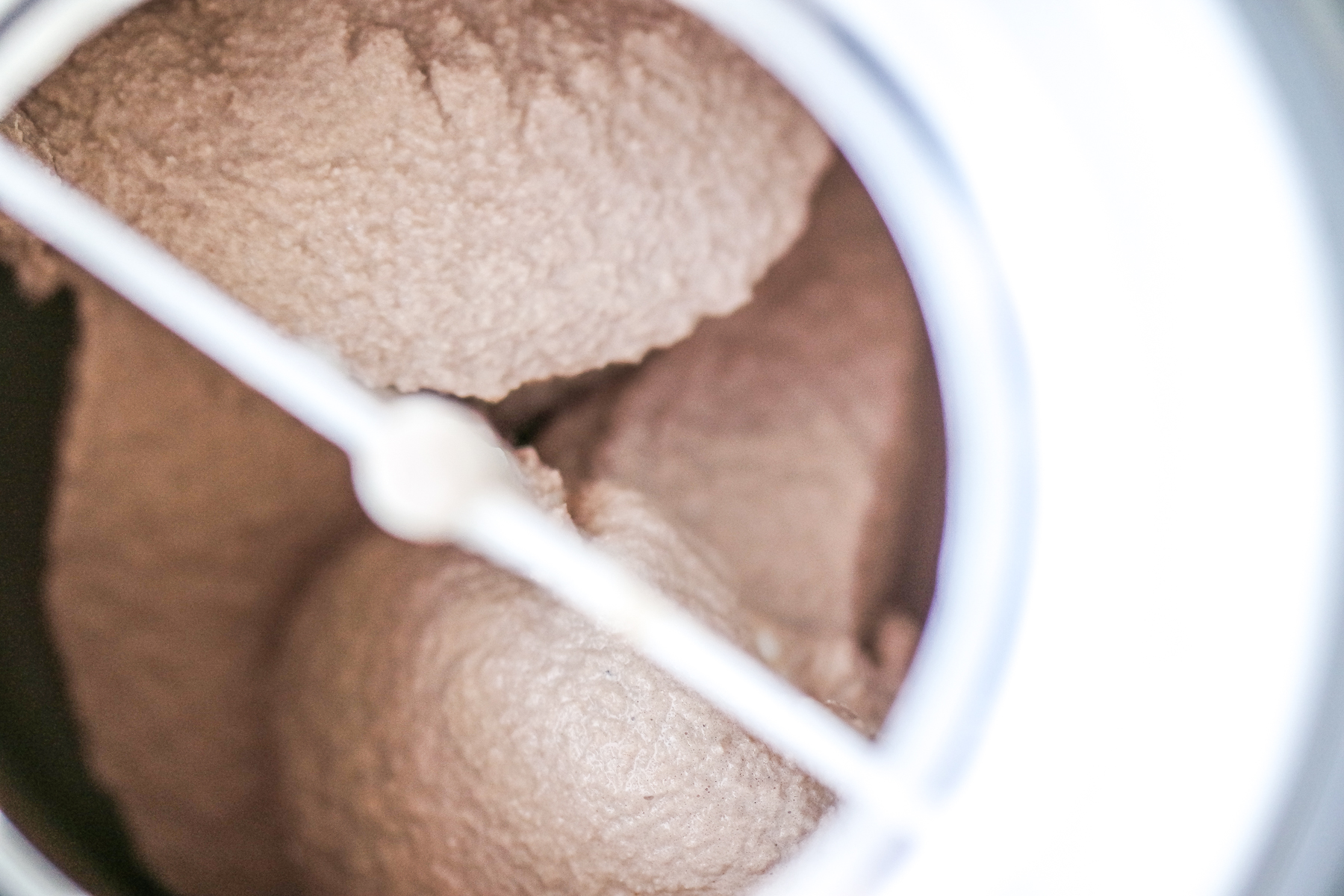 And the ice cream maker does all of the work. You don't have to feel like you aren't pulling your weight with this one….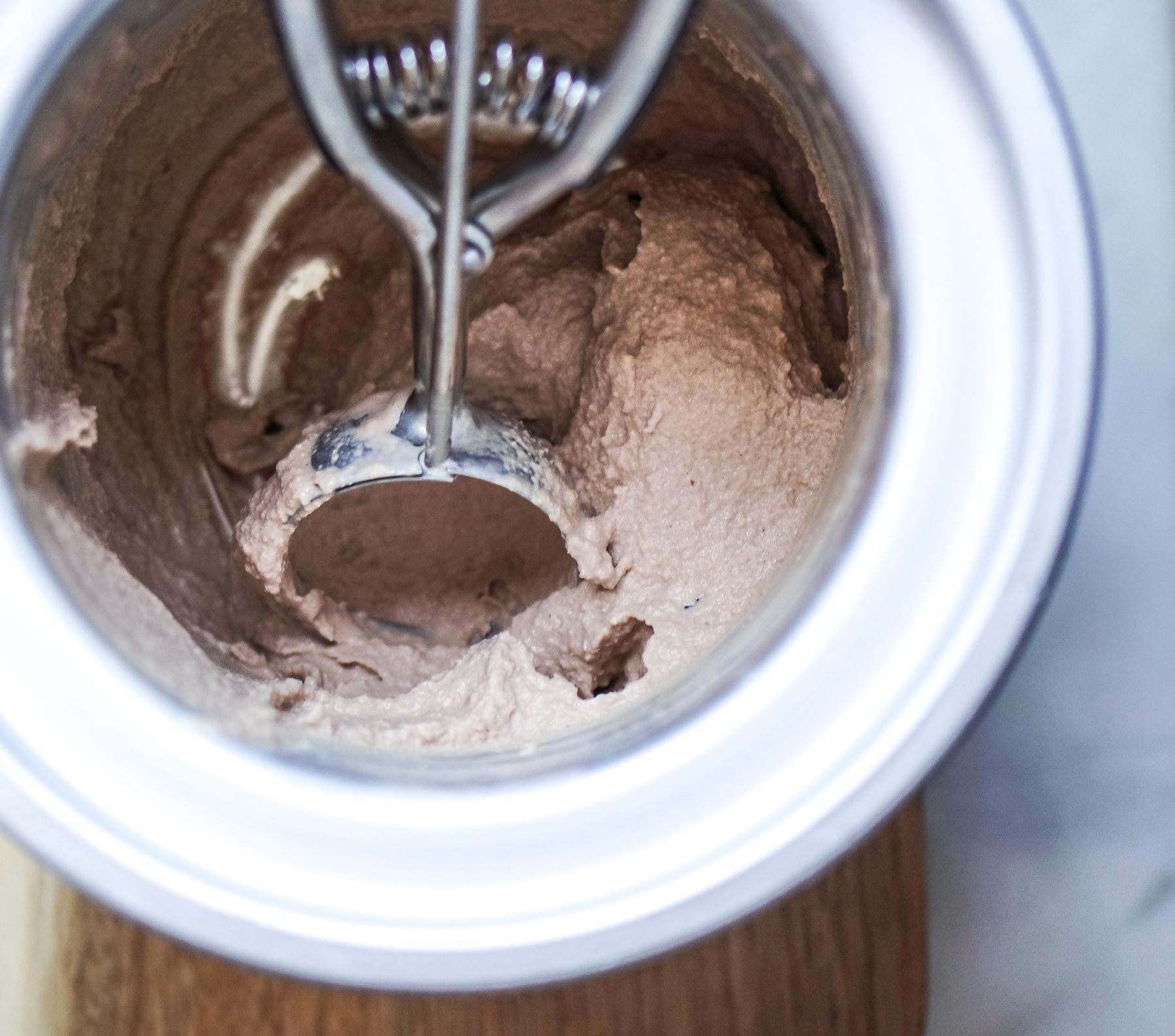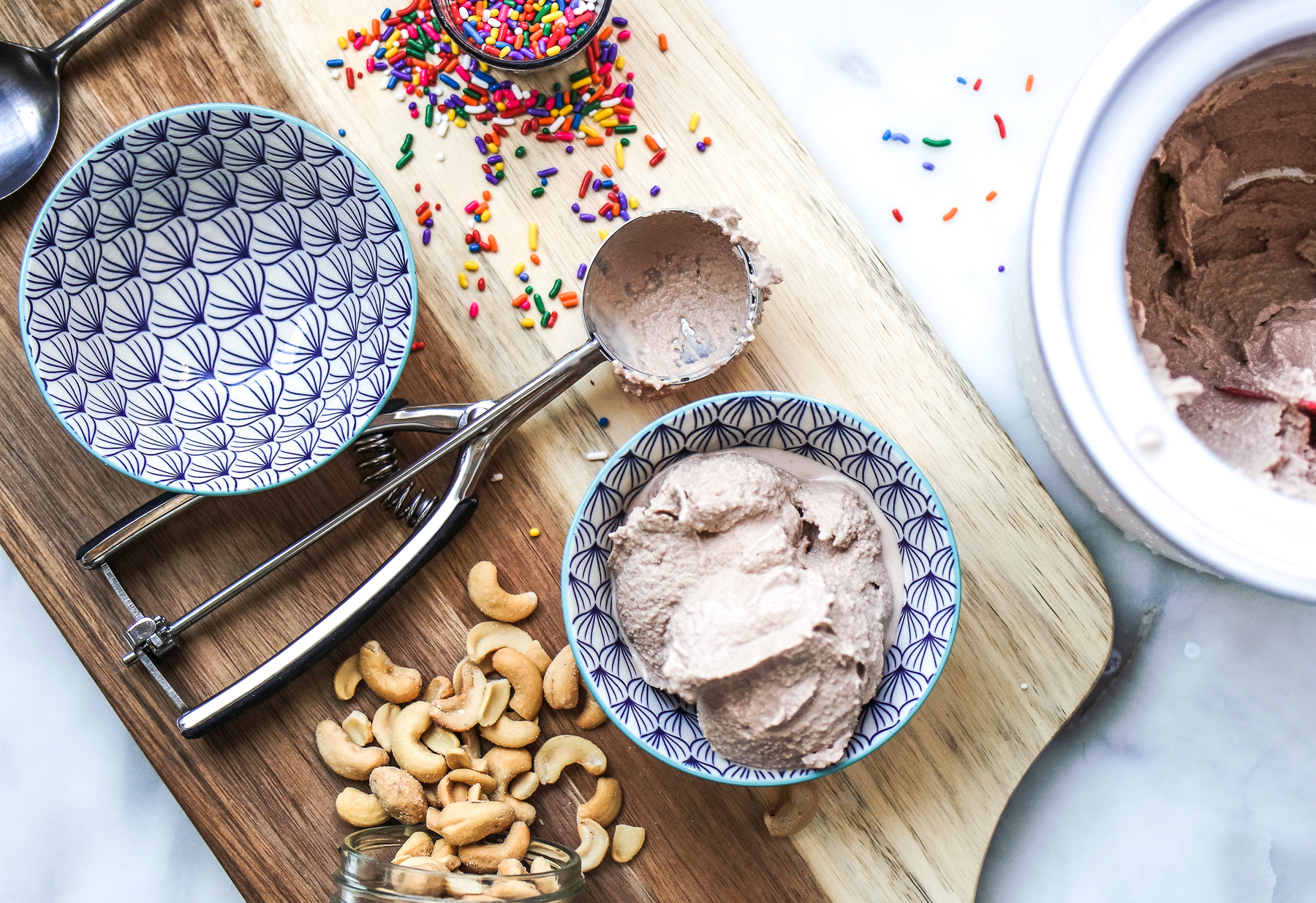 Don't tell Wendy but it's a dead ringer for a frosty. Just sayin'.
Nuts. *Insert childish phallic joke here*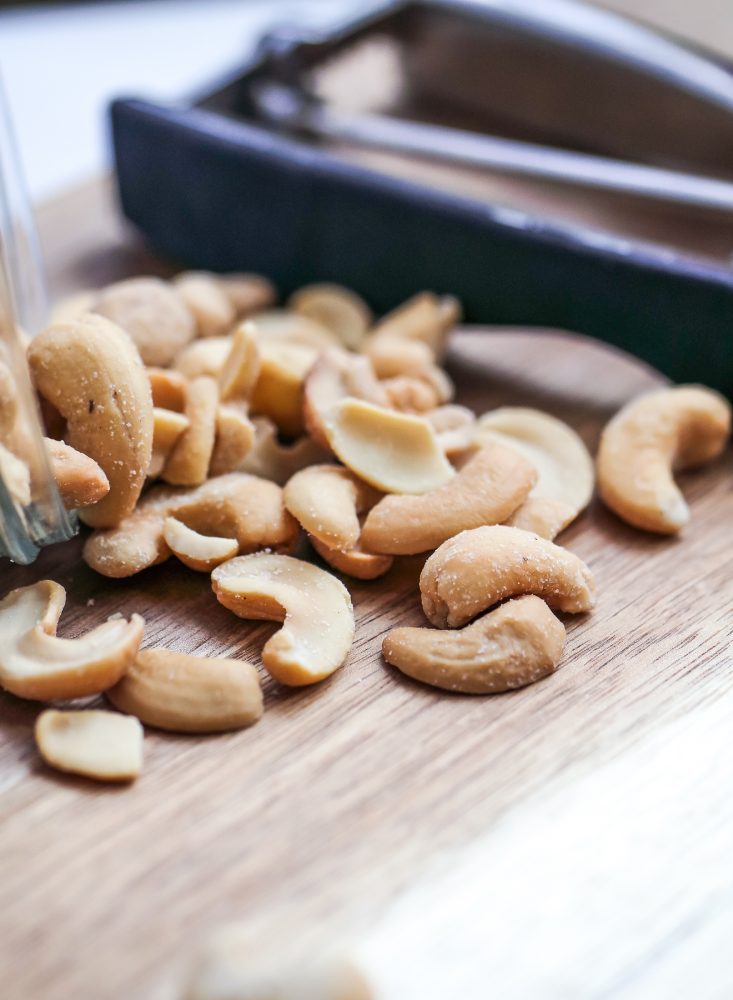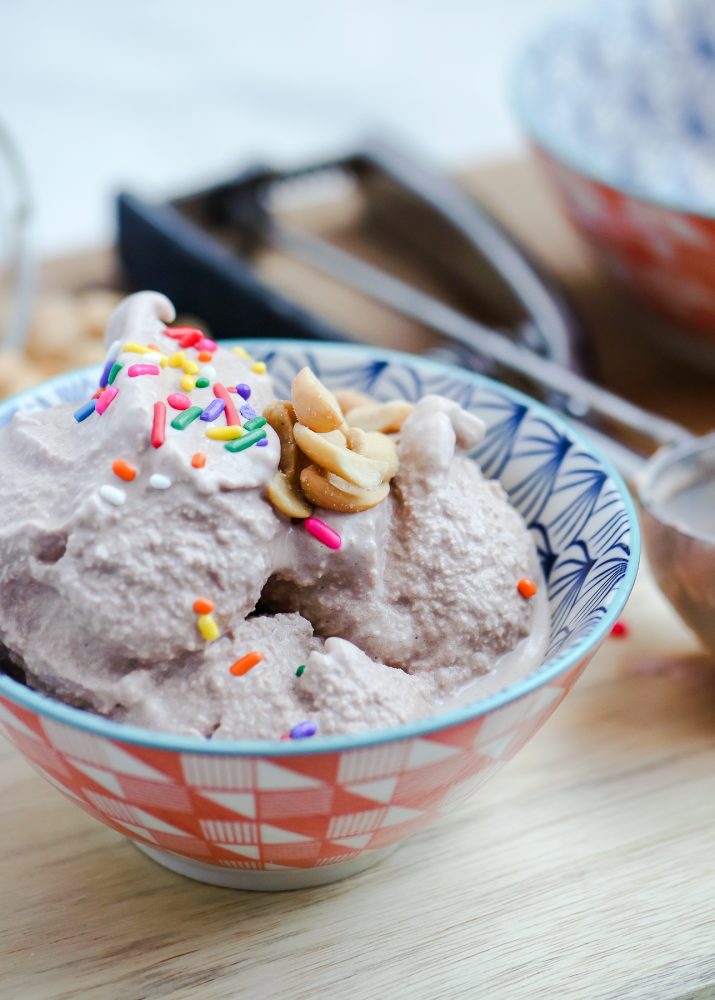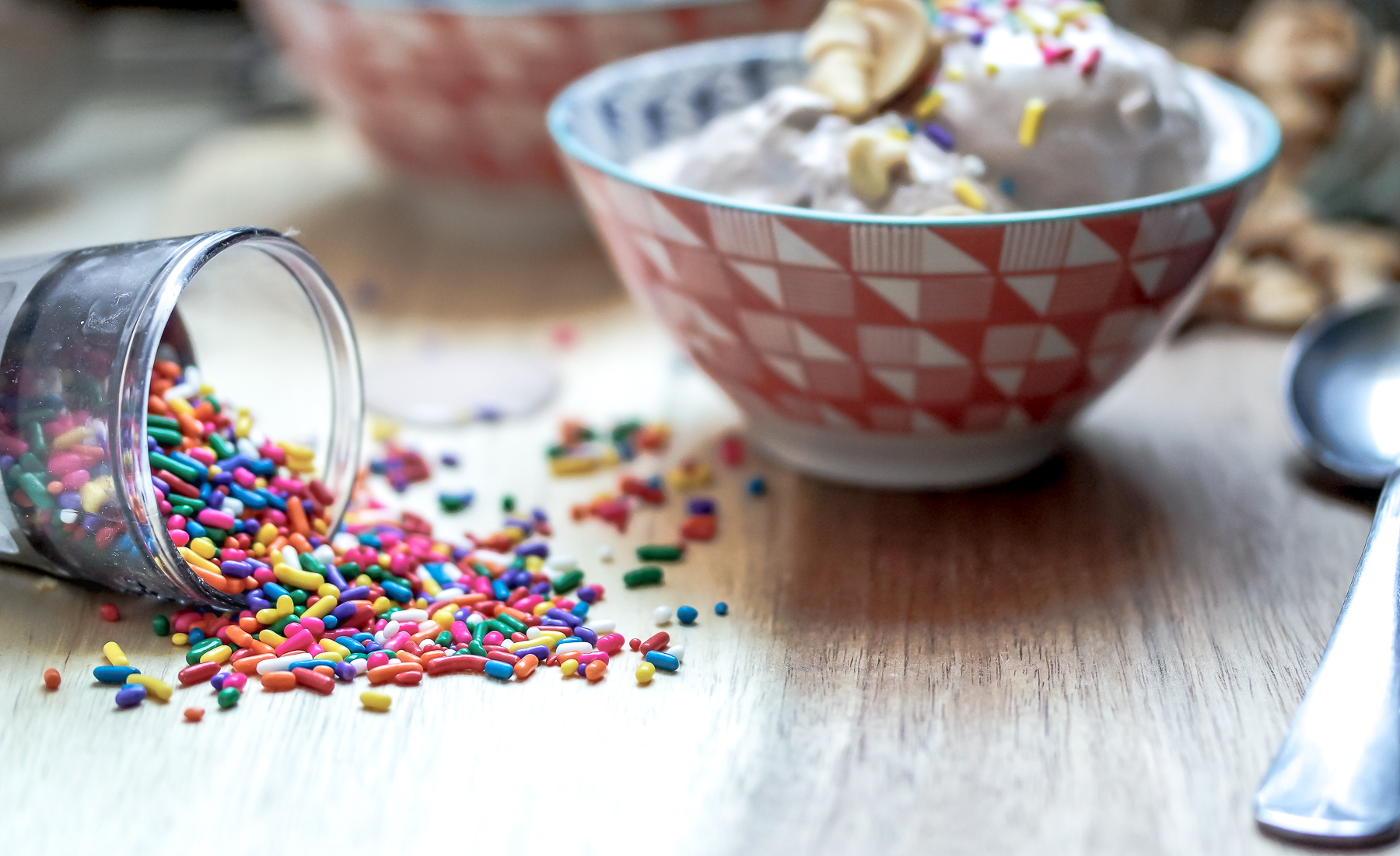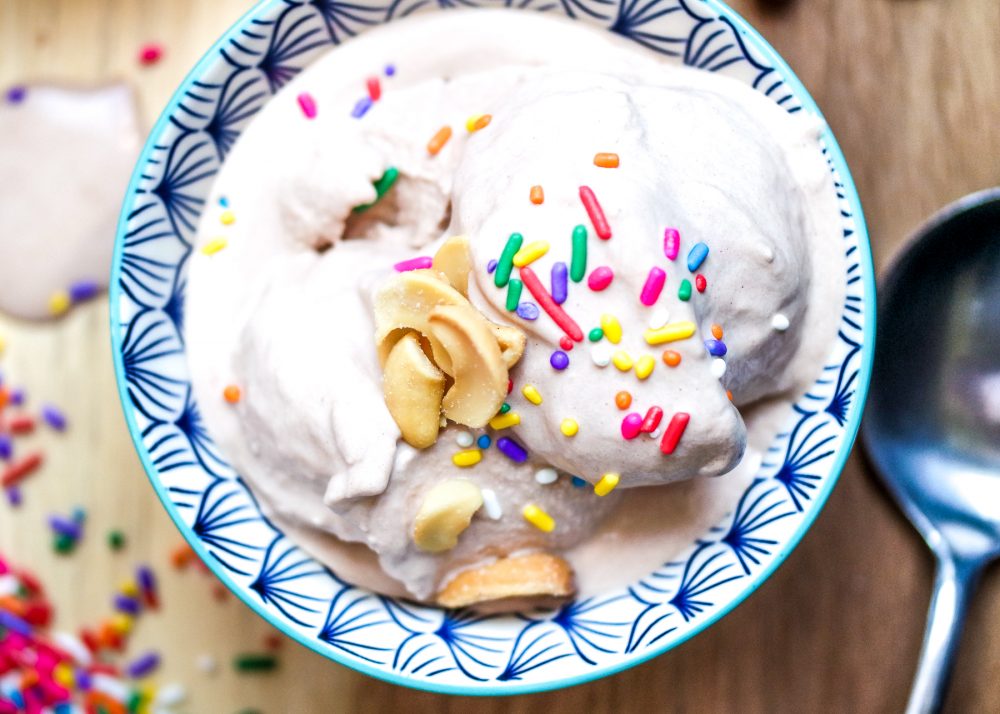 Two Ingredient Low Carb Chocolate Ice Cream
A quick fix ice cream for when you're craving a creamy keto frozen treat!
Ingredients
2 cups Half and Half *or heavy whipping cream
3 oz Chocorite Low Carb Chocolate or chocolate of choice
*Ice Cream maker
Instructions
In a microwave safe bowl, heat the milk for 2 minutes or until it begins to steam.
Add in chocolate bars and stir until completely melted.
Add into ice cream machine and let process until the mixture thickens. Store in the freezer to harden or eat it soft with sprinkles and nuts!
Nutrition Information
Amount Per Serving
Calories

248
Total Fat

25g
Carbohydrates

7g
Fiber

3g
Protein

3g