I used to be addicted to spinach artichoke dip in a bread bowl.
You could smear that nonsense all over a piece of sourdough and just swallow all of your problems away. I still fantasize about that moment when you hit bread-bowl bottom and start scraping up the soggy, dip-soaked carcass with any available utensil like a savage beast. Then there was the hot version that got all melty and gooey and you pretty much had to order it every time you went to Applebee's or your trip to the mall had no meaning. 
Mmmmm. Cheesy regret.
These days I'm not about that life. If my guts would allow it I'd still be slamming spinach dips and bread bowls but it's just not in the cards for me and I'm OK with that reality. Why? Because I've become turned on by a different, healthier dip that satisfies my urges and keeps my body happy.
This Dip ↓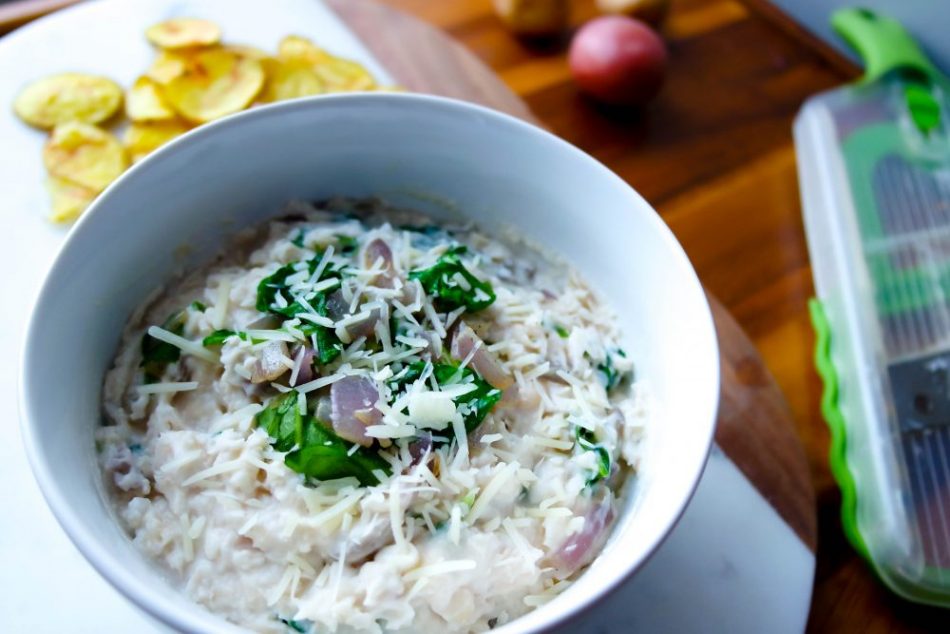 & Those
Chips↓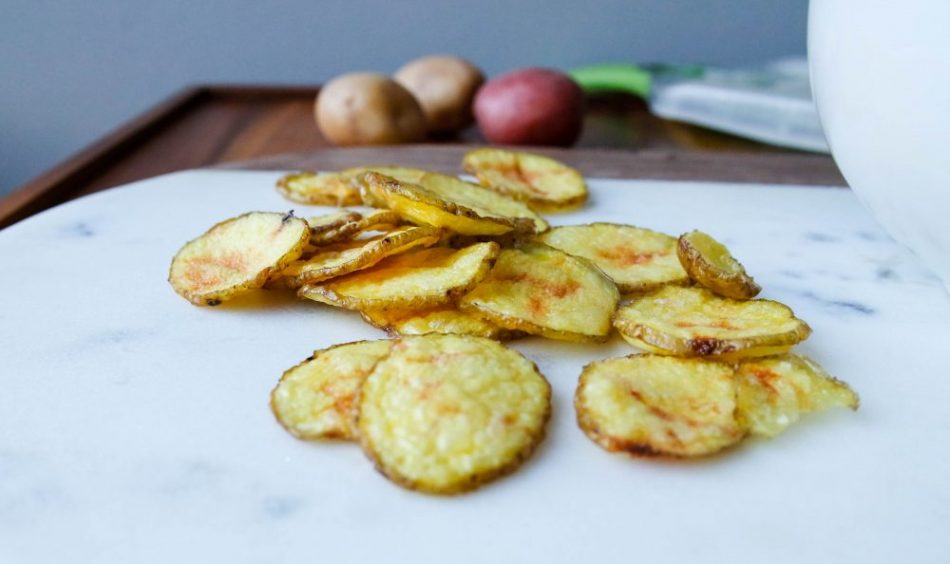 Am I right? Like, you can feel all of your cares just melt away into oblivion. It's just so good. Smeared on chips or right off of the *&$%ing spoon.
The Recipe.
I know that you're all shocked because I usually have a 500-word introduction of nonsense before the recipe/tutorial portion but I thought I would let the yummies speak for themselves this time. ∗Puts two thumbs up∗
This can be dairy free if you omit the Parmesan, just add a pinch more salt or use a dairy-free stand-in. I keep the parm because it is low in lactose and doesn't cause me problems. 
Looking for More? Try These!
And here is a Pinterest-friendly graphic if you choose to pin and share!