Thank you to Avery Road Products for sponsoring this post providing this product to review! Rest assured, all opinions are my own.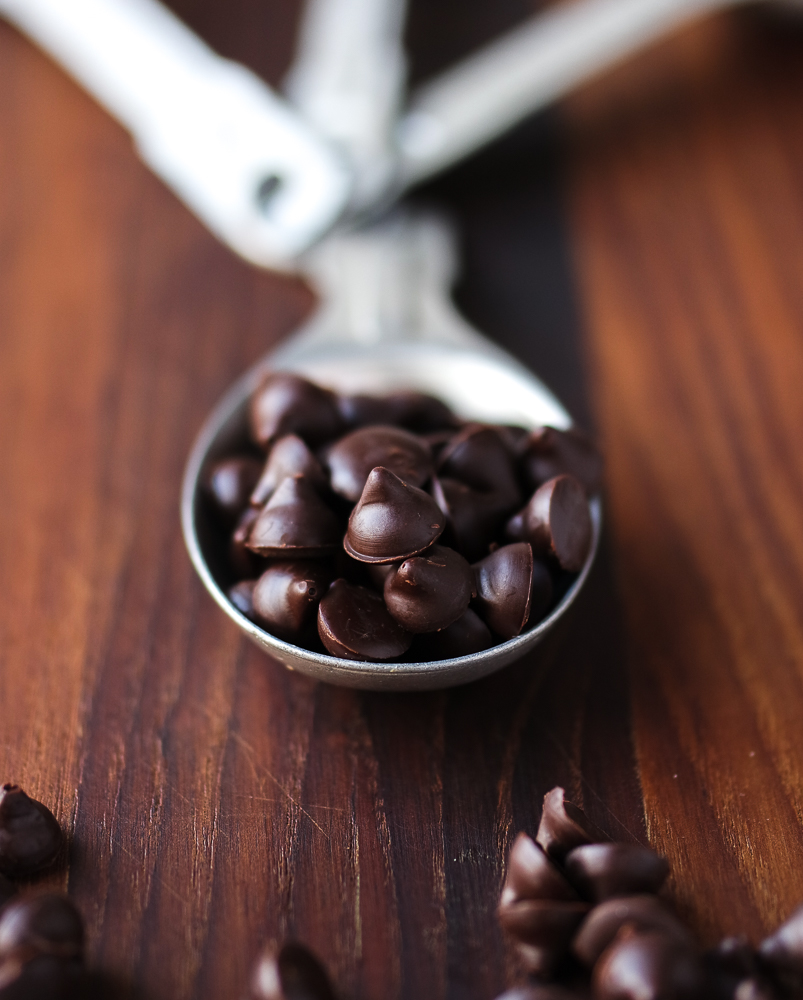 I can honestly say I grew up in a candy store.
And that's not an exaggeration! My mother was a candy maker and I went there everyday after school from the time I was 5, worked there as a high school kid and even begged for my candy counter girl status after college when I was slow to get a Nutritionist gig in the dreaded adult workforce.
I know something about chocolate. 
I also know that it is incredibly difficult to make a proper Low Carb Chocolate Chip Cookie or a batch of keto Mint Chocolate Chip Ice Cream without a piece of chocolate shaped like a chip, which is why I am so excited that I had the opportunity to collaborate with the good people at Avery Road Products to fulfill my chocolatey-chip fantasies using these silicone chocolate chip molds.
Yes, I will be sharing a recipe down there ↓ that will work in a pinch for your chocolate chip creations but I highly recommend using one of the very lovely, mass produced low carb chocolate options to melt and mold your chips.
I am all for homemade but I am also for easy and peasy.
If you want a few brand suggestions just say so in the comments and I will personally direct you to my favorites.
Low Carb
Dark Chocolate Chips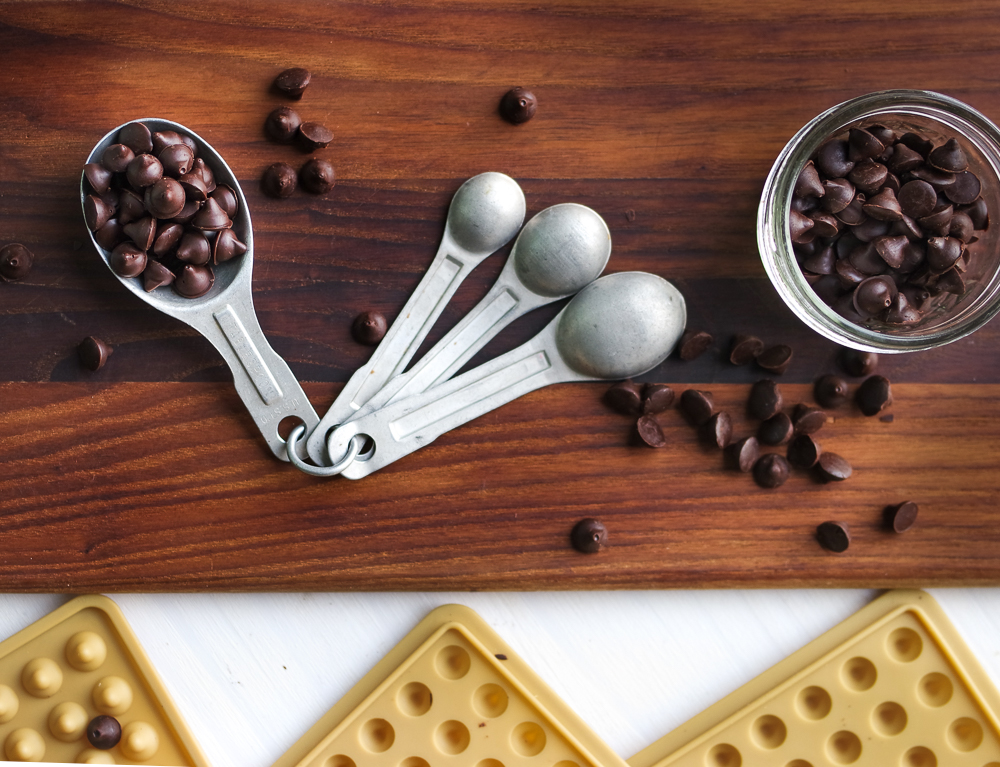 For these particularly DARK and antioxidant packed chips, we are filling the perfectly portioned silicone molds with some good old fashioned unsweetened bakers chocolate and a mixture of butter and powdered erythritol stevia blend.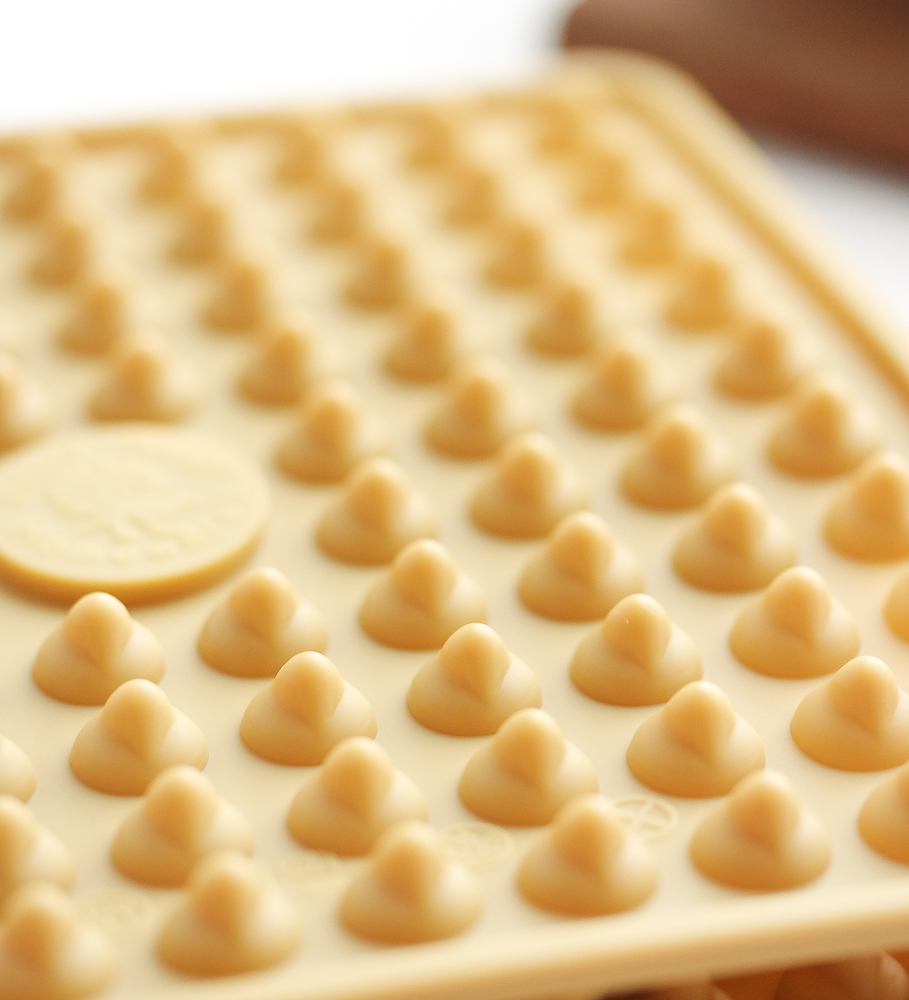 Cocoa butter is ideal but typically not sold in stores.
You can certainly order in on the web and have the most authentic chocolate chip experience legally allowed.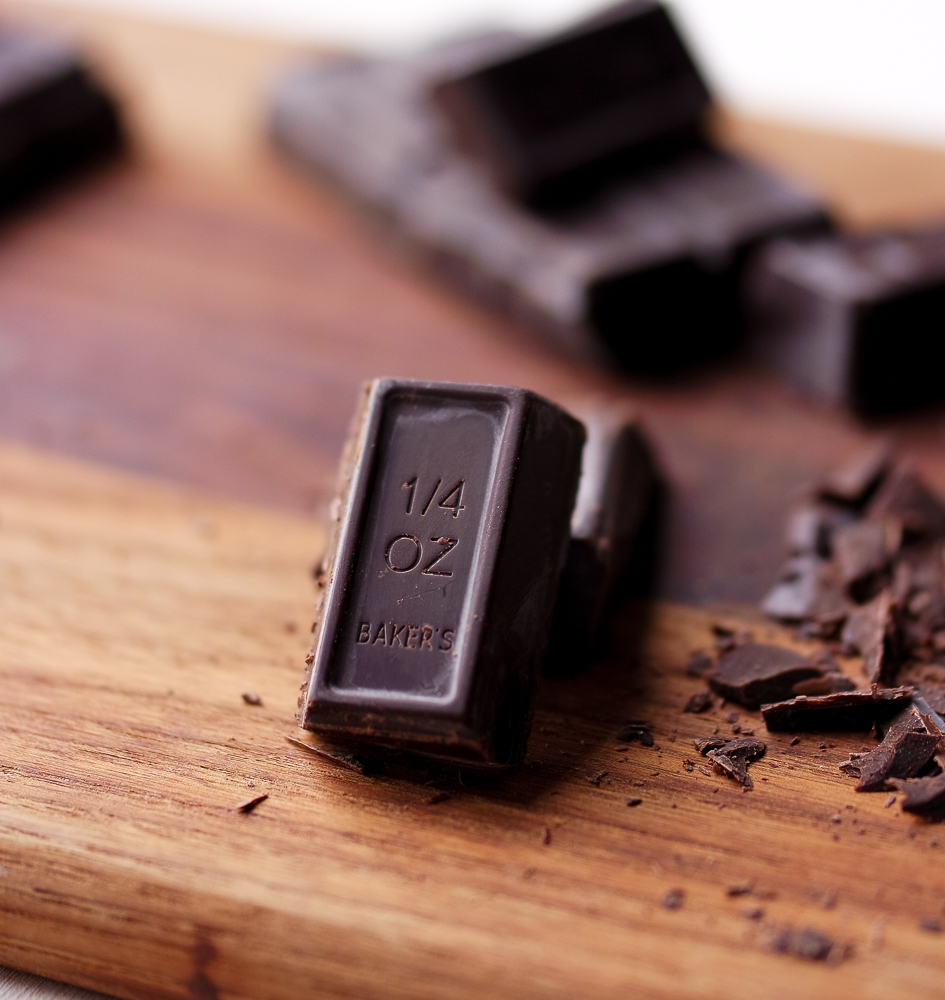 These molds are so simple to use and nearly foolproof, so special tools are not necessary.
I am a perfectionist so I obviously used a disposable decorating bag to ensure no chocolate went to waste. A plastic baggie will give you the same results.
My recipe below will fill two of the three trays that come in the pack.
∗Find them HERE
I forgot to "tap" the first tray, which results in a teenie bubble at the tip of the chip.
I was much more diligent on tray two. No bubbles, just perfect chips.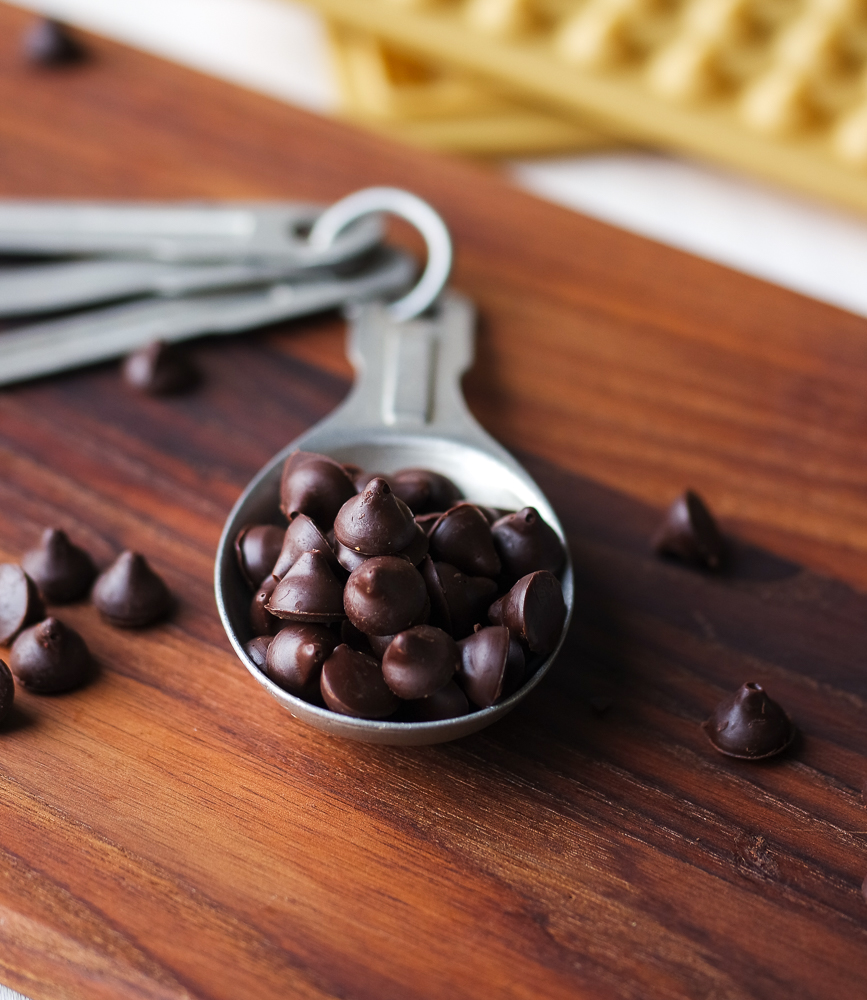 Keep these in the fridge for easy snacking or bake them right into a cute little keto cookie.
It's your prerogative!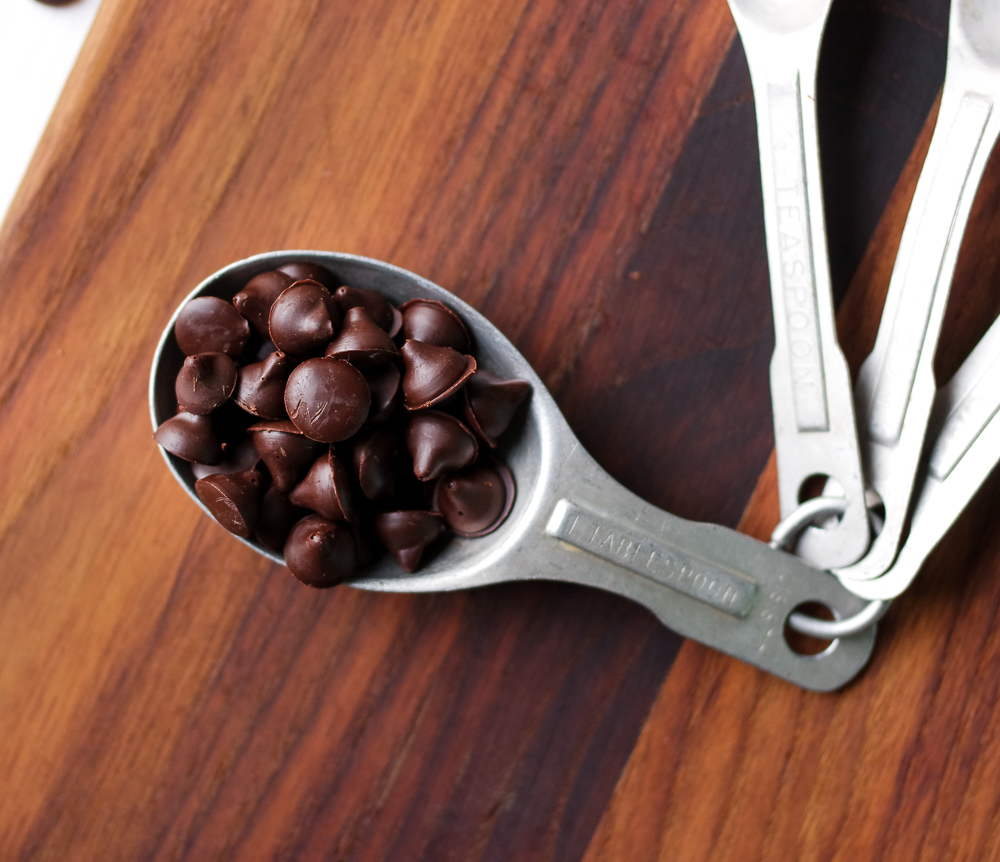 Low Carb Dark Chocolate Chips
Ingredients
2 oz Unsweetened Bakers Chocolate
1 tbsp Butter or Coconut Oil
2-3 tbsp Powdered Erythritol* (I use Swerve Brand Confectioner's Sugar)
1/2 tsp Vanilla Extract
*You can substitute 3 tsp Agave or Honey as well
Instructions
In a microwave safe bowl, heat chocolate in 45 second intervals, stirring each time until melted.
Add butter and stir. The heat of the melted chocolate will be enough to liquify the butter.
Mix in the powdered sweetener or sweetener of choice.
Pour chocolate into a plastic bag or pastry bag and cut a small portion of the tip.
Squeeze chocolate into each cavity of the mold. Tap gently to remove all air bubbles.
Refrigerate until solid, about 1 hour.
Pop each chocolate chip out of the silicone mold and store in refrigerator until ready to use!
Who's ready for the holiday baking season now!?!
This is a sponsored post. Rest assured, all opinions and content of this product and blog post are my own.