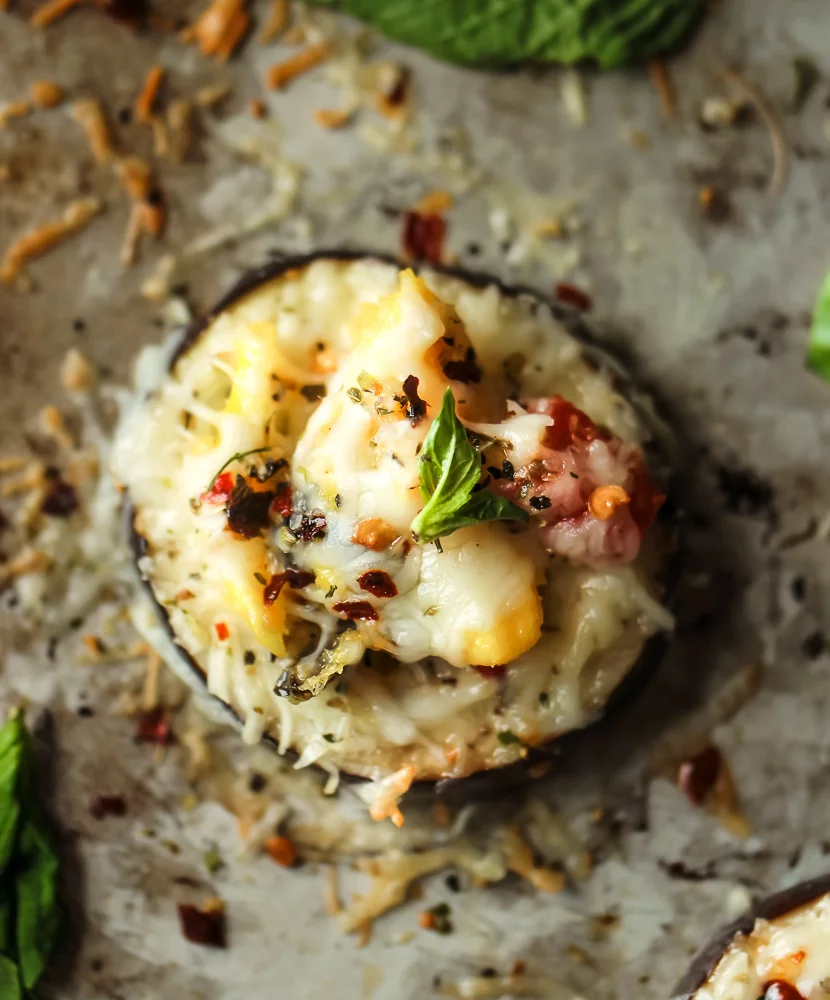 I'll never stop wanting pizza for breakfast!
Correction: I will never stop wanting pizza for breakfast on the weekends. Weekdays are too busy for anything I can't eat in one hurried bite and my Low Carb Fudgy Coconut Balls serve that purpose 🙏
I. Love. Eggplant.
Both for the jokes and for the health benefits. Did you hear the one about the eggplant and the hungry vegan? I'll tell that one another time because right now the most important thing about eggplant is how we turn them into breakfast!
Mini Eggplant Parmesan 🍆🍕 Breakfast Pizzas!
Make it now, take it for breakfast or lunch later!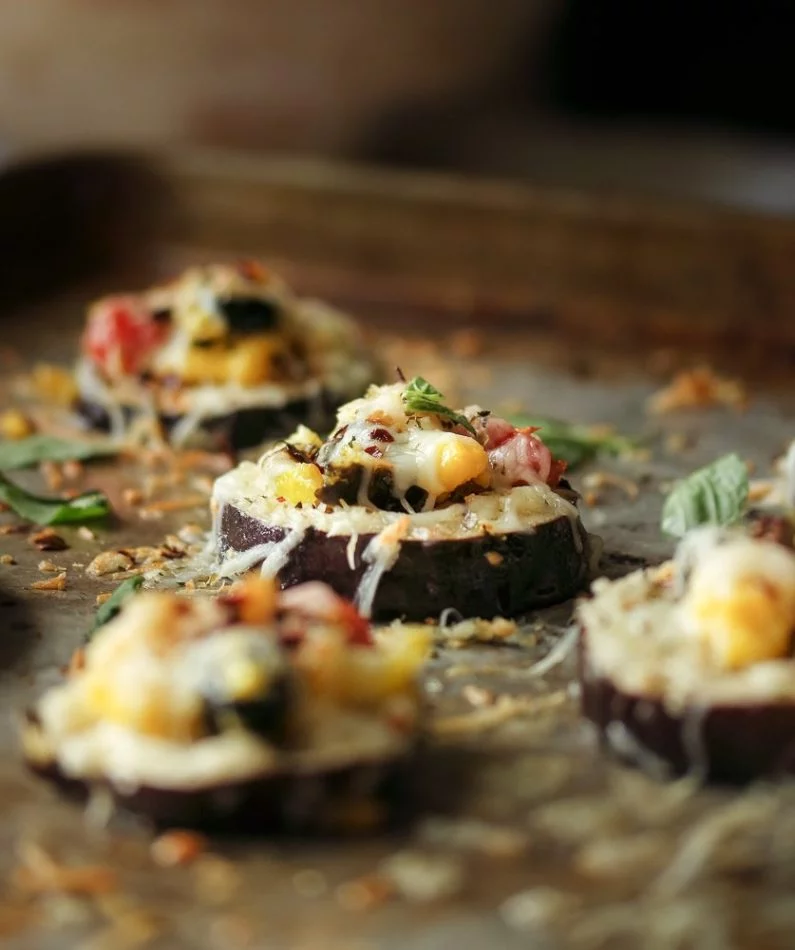 It all begins with the so very versatile Baby Eggplant.
Each one sliced, dipped in egg whites & rolled in Parmesan cheese.
And then you bake it, and while it bakes, you make your breakfast pizza toppings!
Use the egg yolks that are left over from your egg whites to scramble.
Did you know that scrambled eggs taste 1,000x better when you add extra yolk?
NOW imagine scrambles consisting of ALL YOLKS…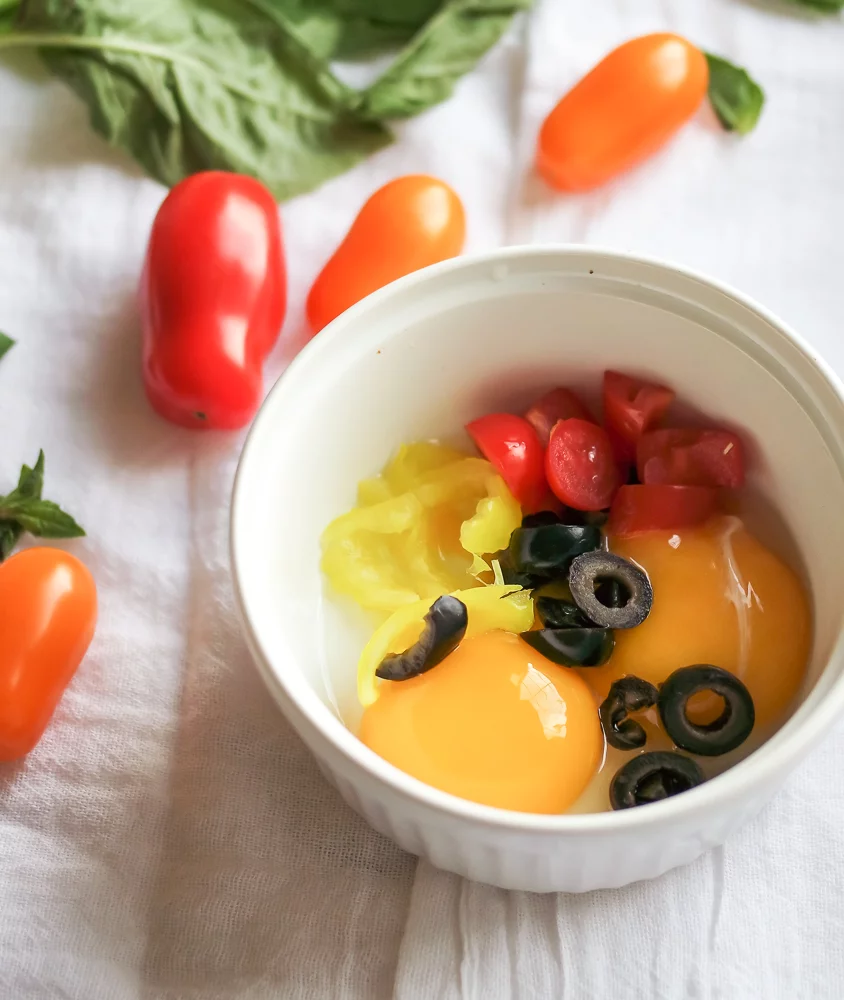 Top your baked baby eggplants with some Italian seasoning and your pizza toppings and bake some more!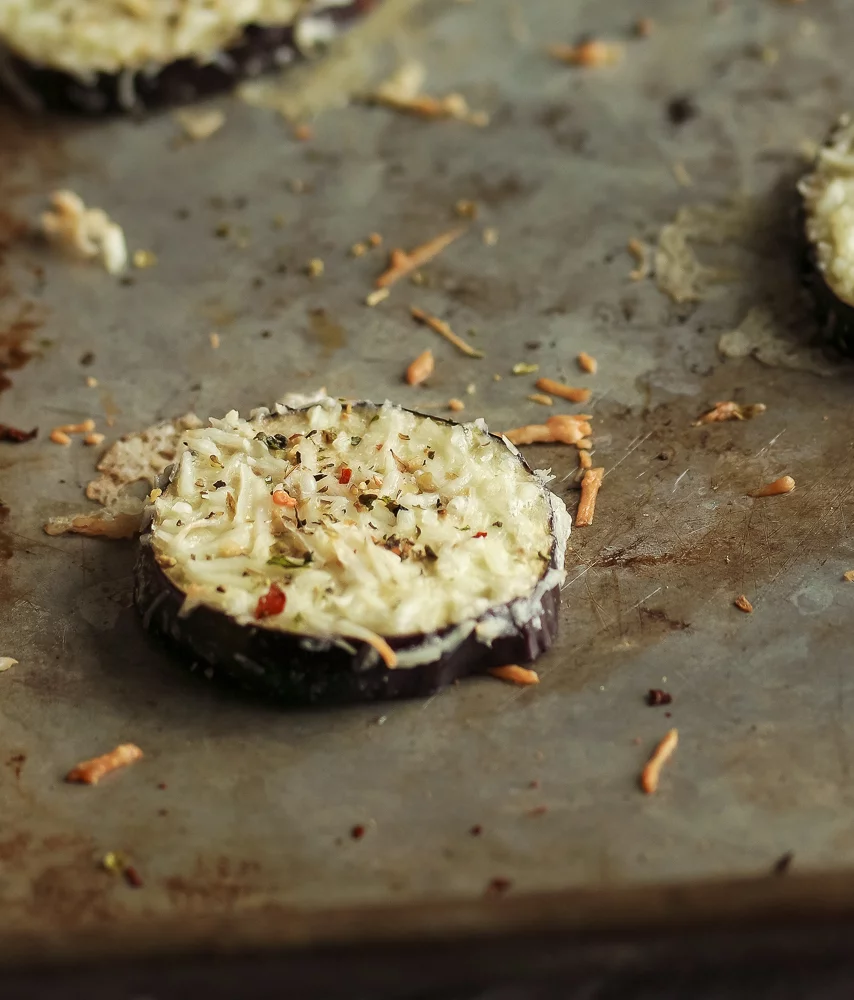 …toppings continued!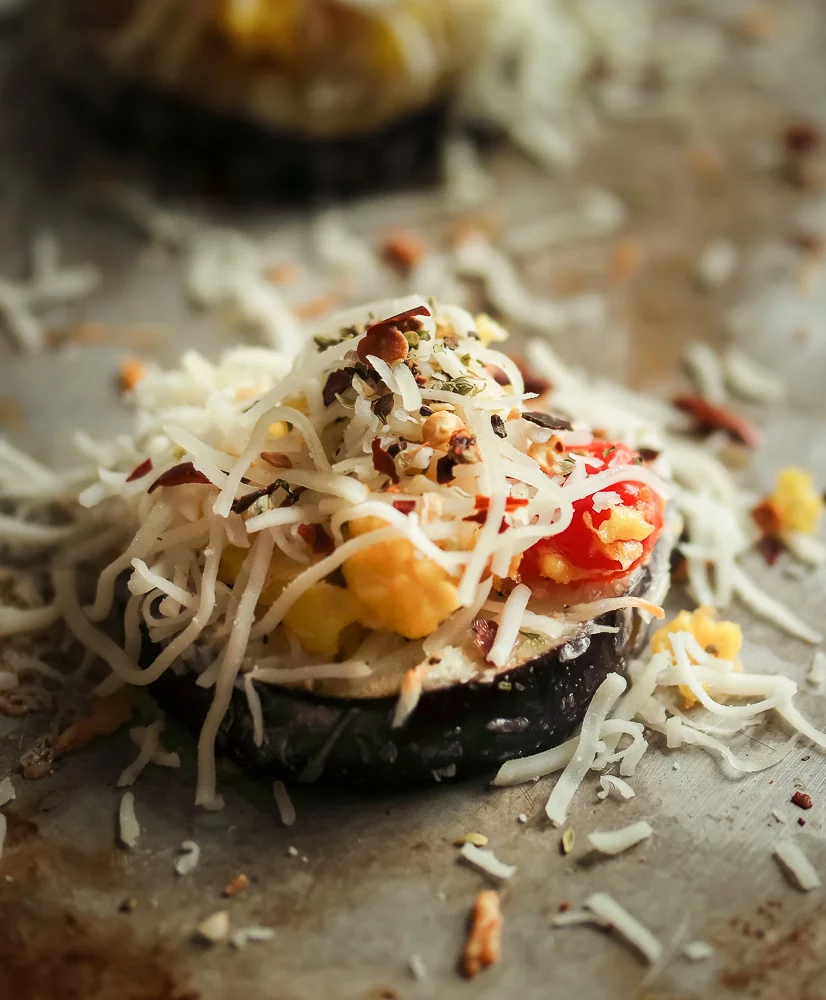 Now bake to melt your cheese.
Yes, this is a double bake process but it's worth it.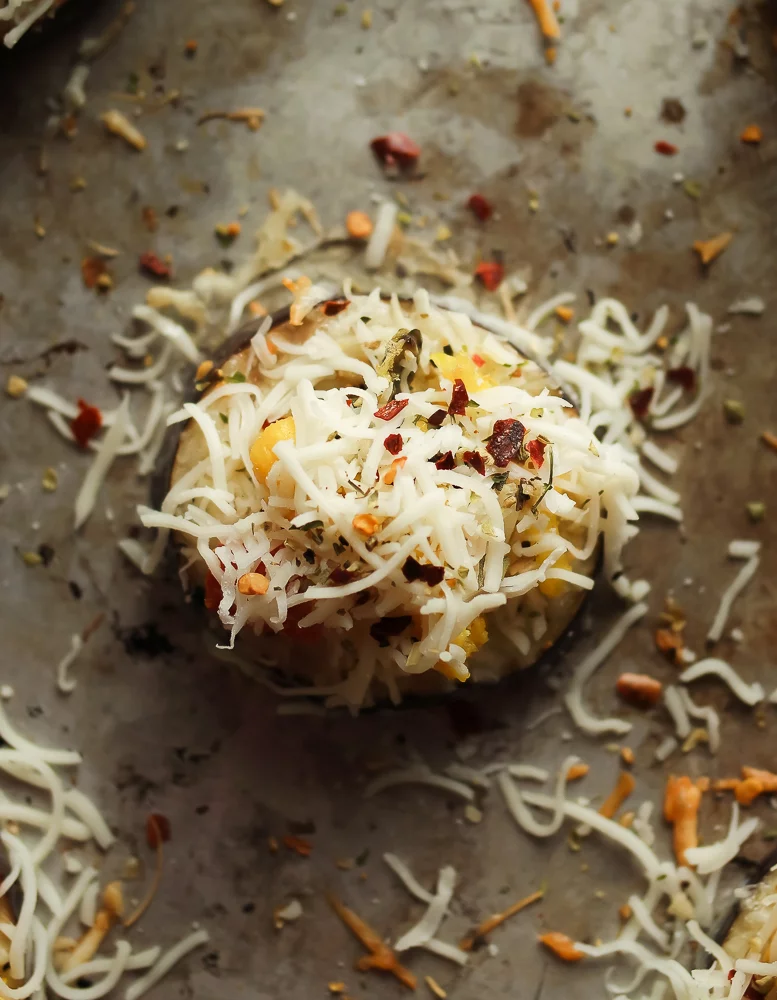 I didn't use sauce this time, but sometimes I do.
I always use fresh basil.
No excuses. No substitutions.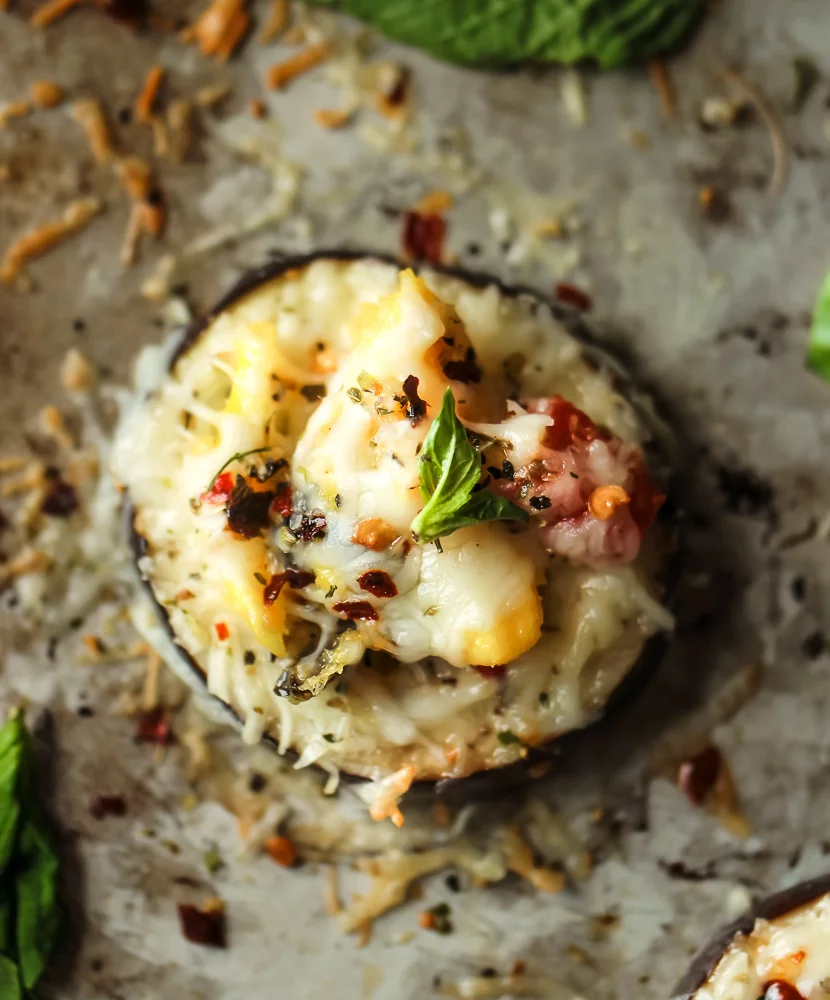 And THAT is how you have pizza
AND vegetables for breakfast!!!!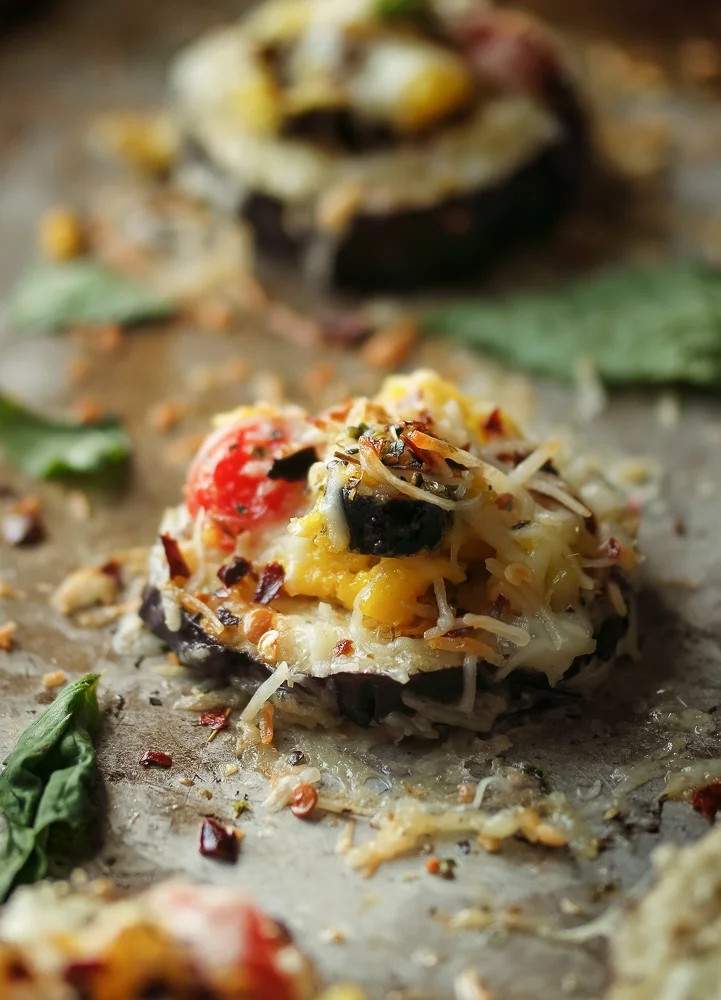 Mini Eggplant Parmesan Breakfast Pizzas!
Fancy little eggplant pizzas are a mixture between my best college years and my best brunching days!
Ingredients
1 Baby Eggplant, sliced into 1 inch rounds
3 eggs, separated
1/2 cup Parmesan Cheese
Pizza toppings such as:
Black Olives, Pepper Rings, Cherry Tomato Halves, etc
Shredded Mozzarella
Italian Seasoning, to taste
Crushed Red Pepper Flakes and Basil to garnish
Instructions
Heat oven to 350 degrees and spray a baking sheet with non-stick spray.
Separate your eggs and reserve the yolks.
Dip eggplant in egg white and then in the parmesan cheese and place on a baking sheet.
Bake for 10 to 15 minutes or until the cheese begins to brown.
Scramble reserved egg yolk with pizza toppings of choice and top each eggplant slice.
Add mozzarella and sprinkle with Italian Seasoning. Return to oven until the cheese is melted.
Garnish with fresh basil!
Who's ready for the healthy pizza breakfast movement?!?