Give your breakfast a boost with these deliciously nutty protein balls that whip up in less than a minute!
---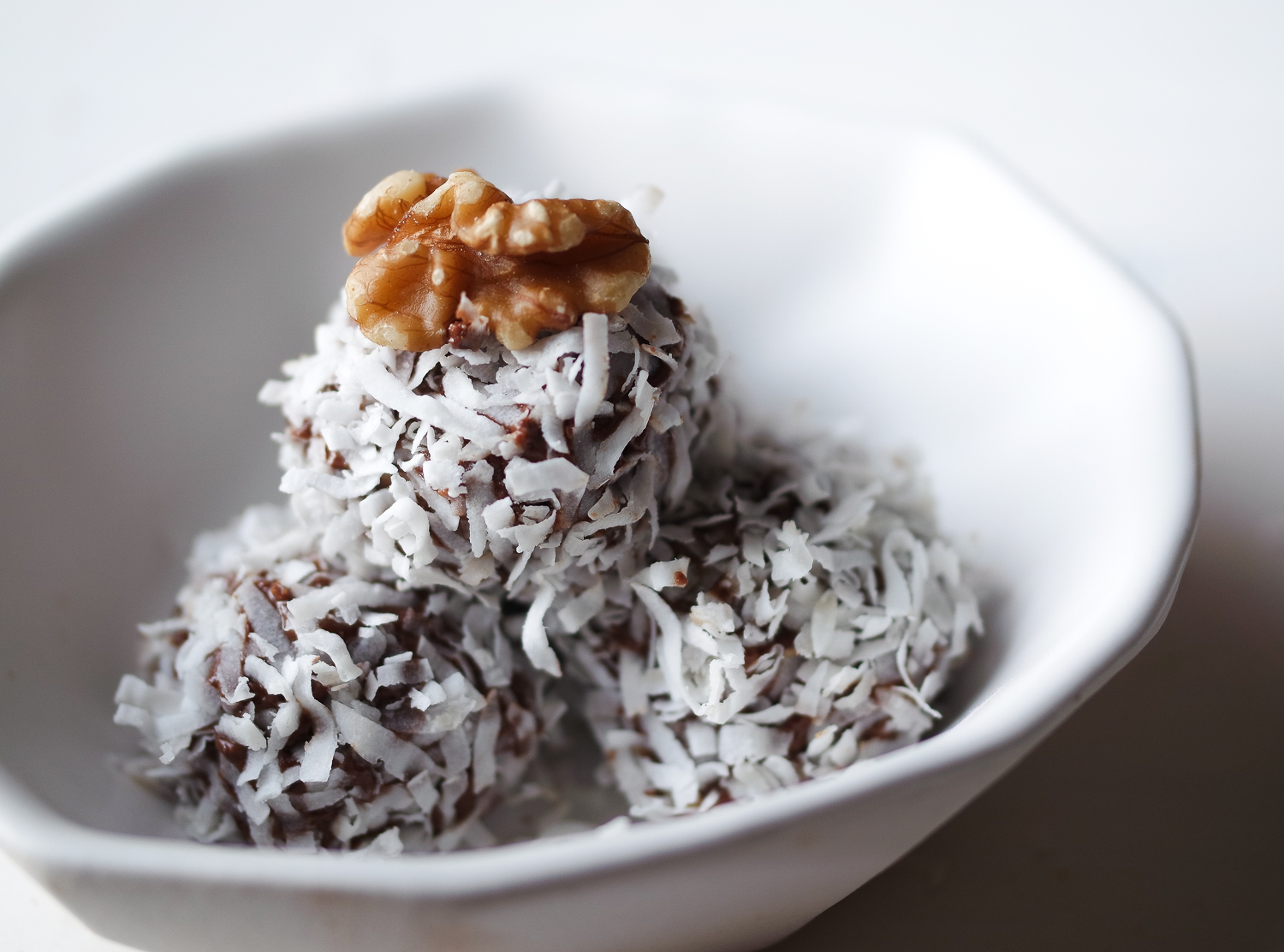 Traditional "breakfast" isn't for me. I tried it for three days last week and figured out I hate it for multiple selfish reasons and why do something you hate, right? I'm just a gal that would rather work on my brows than breakfast.
Guaranteed, someone just read that and said "I meal prep my breakfast ahead of time in my perfect life with my perfect schedule" out loud.
Excuse me while I roll my eyes into eternity. I have my hands full with lunch and dinner, thanks. Not to mention the fact that I would have no room for my typical three cups of coffee before 10 am with all of that food in my stomach. Yeesh.
Coffee is life. Never forget.
Smoothie bowls and protein waffles and stacks on stacks of keto hotcakes…it's too much. Breakfast for dinner…ok maybe, but not at the disgusting hour that I have to be at work. I tried to make these seemingly delicious crepes I found on pinterest (gross btw) for breakfast when I started in hard on my meal planning a couple of weeks ago. I was so full all morning that I missed my morning snack. It was a low carb chocolate peanut butter thingy guys. I MISSED IT. Couldn't eat it. Too full. Now that's some bs.
Full disclosure, it was just me using a chocolate bar as a spoon for peanut butter but, you know, proteins.
SO I'm back to my tried and true, never fail, always get's people starin' and whisperin' breakfast of straight peanut butter off of a spoon.
Here's why it works:
Nutbutter takes up very little space and it's easy to digest. If you hate feeling full, something akin to pb is right for you.
It's packed with good fats and protein to keep you semi-satisfied until you are ready to really get down on some instagram foodie fantasy meal like a damn smoothie bowl that I wish would just disappear already.
It tastes like a creamy burst of pure, unbridled energy by the spoonful…or in this case, ball-full.
Low Carb Fudgy Coconut Protein Balls
The main ingredient is peanut butter (or nut butter of your choice) which is why I will accept this as a viable breakfast solution. Secondary to the superfood known as peanut butter are hemp hearts and unsweetened cocoa powder. If you haven't heard about the health benefits, google is literally right there….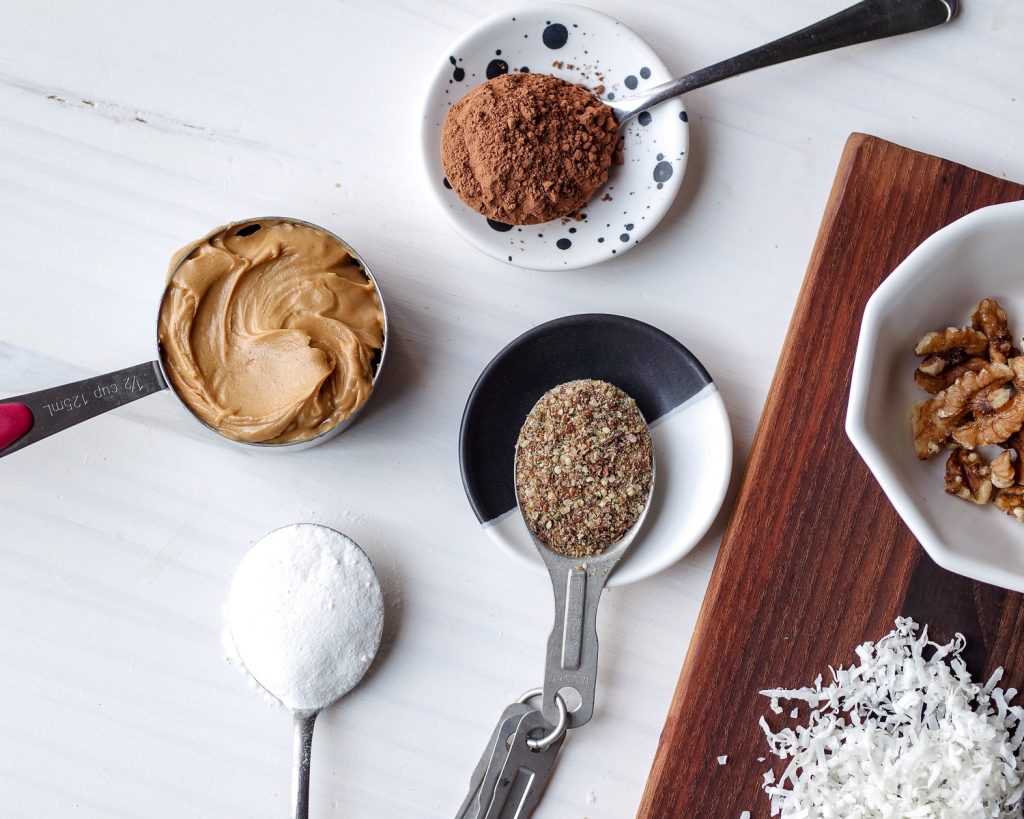 Look at the glorious glimmer on that peanut butter as all of the fats melt.
Shine bright like a diamond, peanut butter!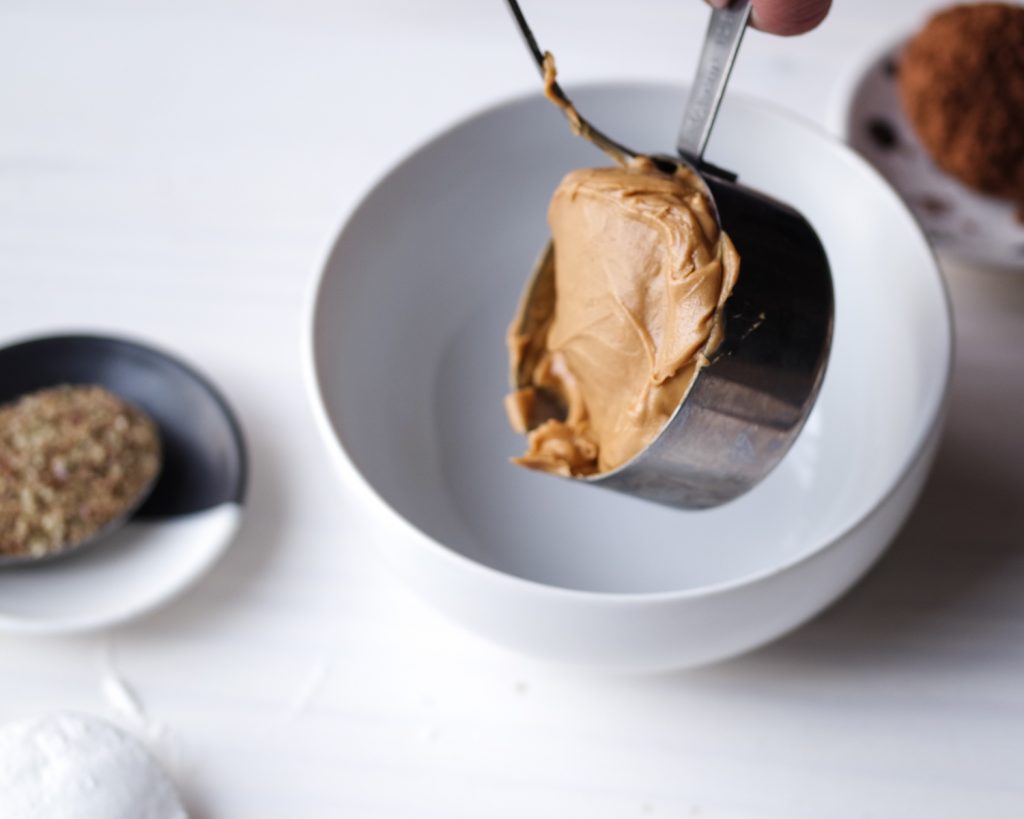 Dump. Everything. In a bowl.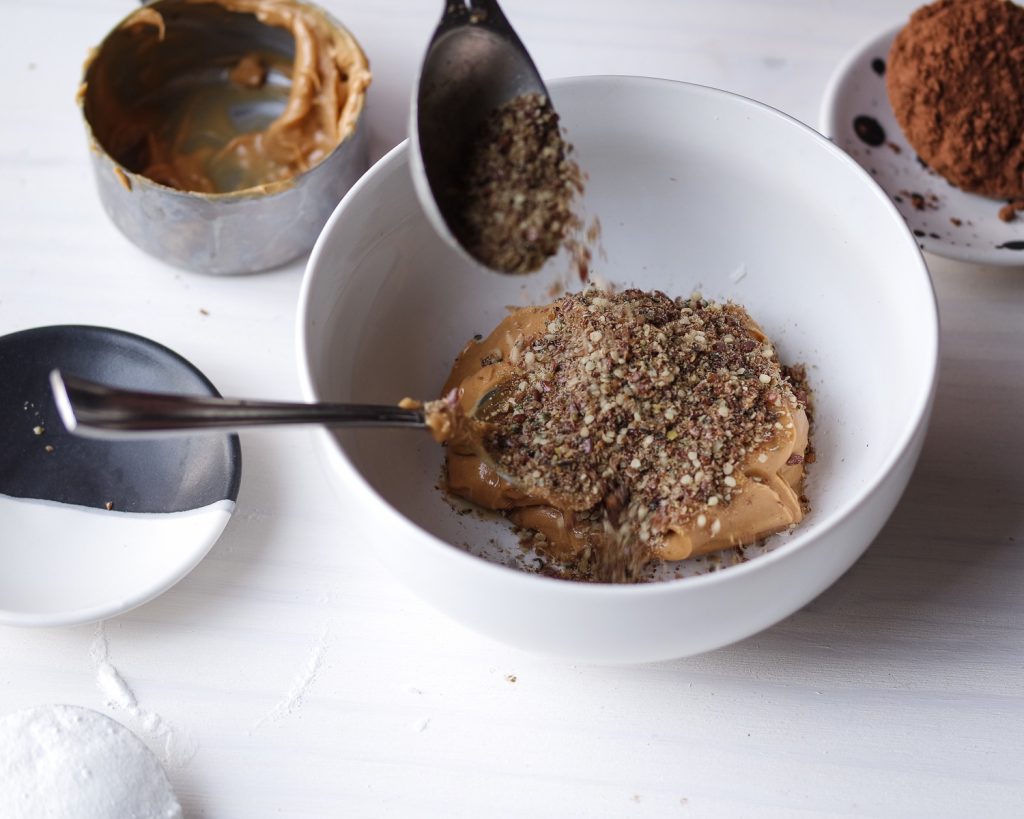 Those were the shelled hemp hearts. Next is Swerve Confectioners Sugar.
I had good lighting so I took too many pictures.
Just go with it.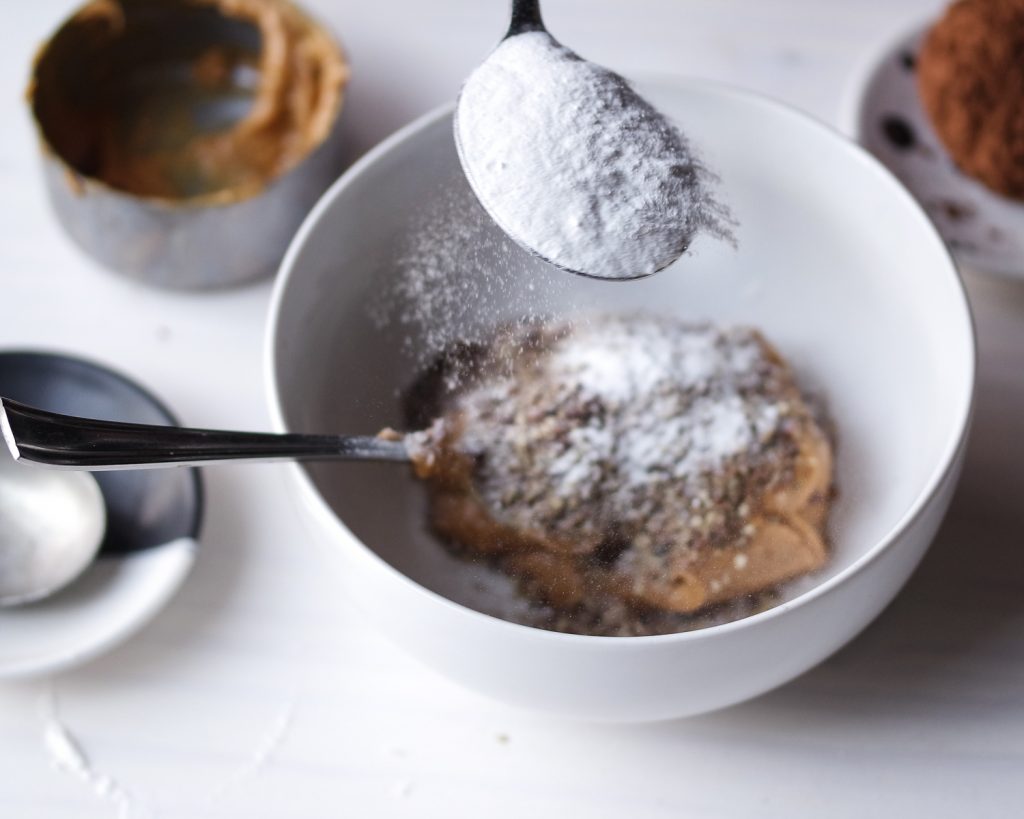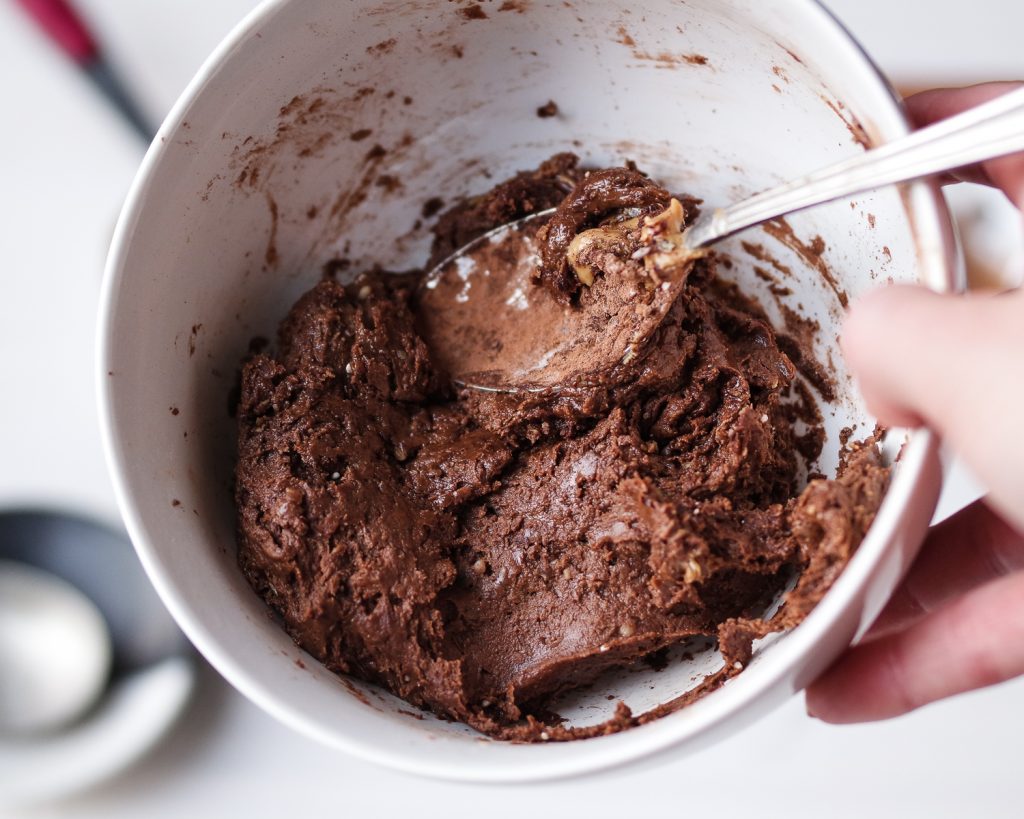 Surprise! Now you take a nut and you put it inside of the peanut butter.
The beauty is in the redundancy of the nuts and the nut butters.
Plus, it's crunchy.
Ball.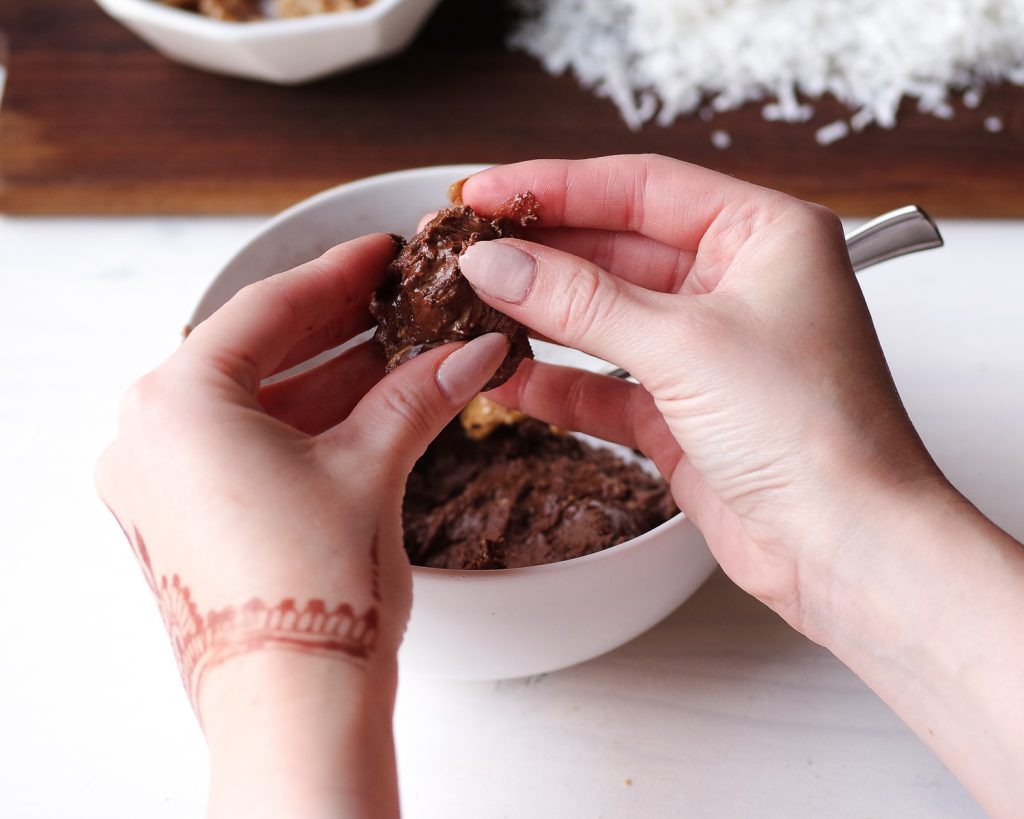 Coconut is great but roll it in anything.
More crushed nuts, hemp hearts, cocoa powder, etc.
and pop them in the freezer to chill.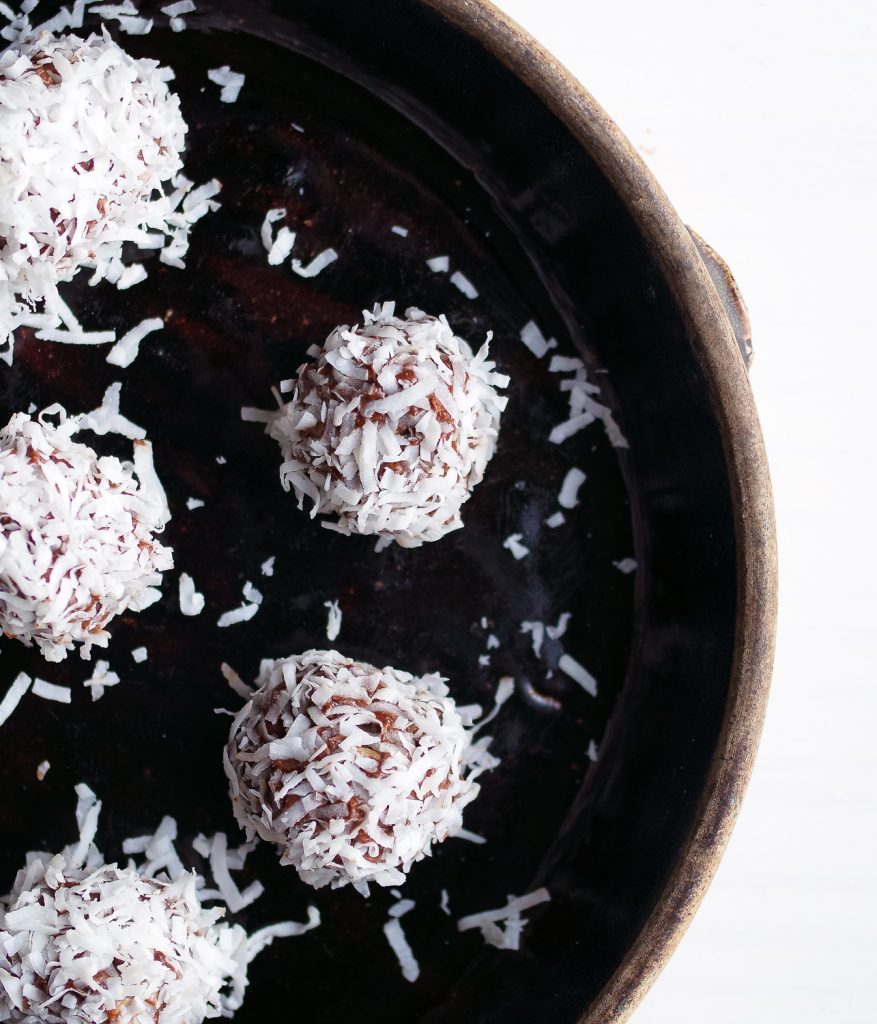 Pop a couple of these with a hot cup of coffee and watch your day get exponentially better!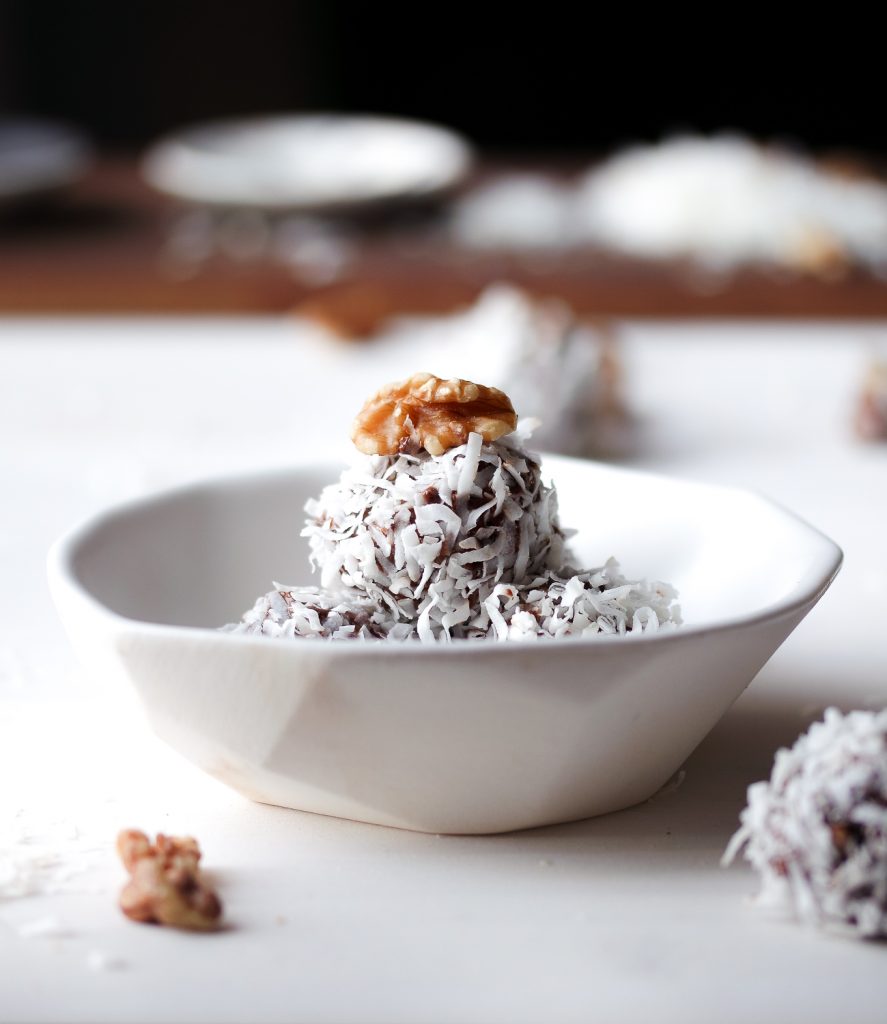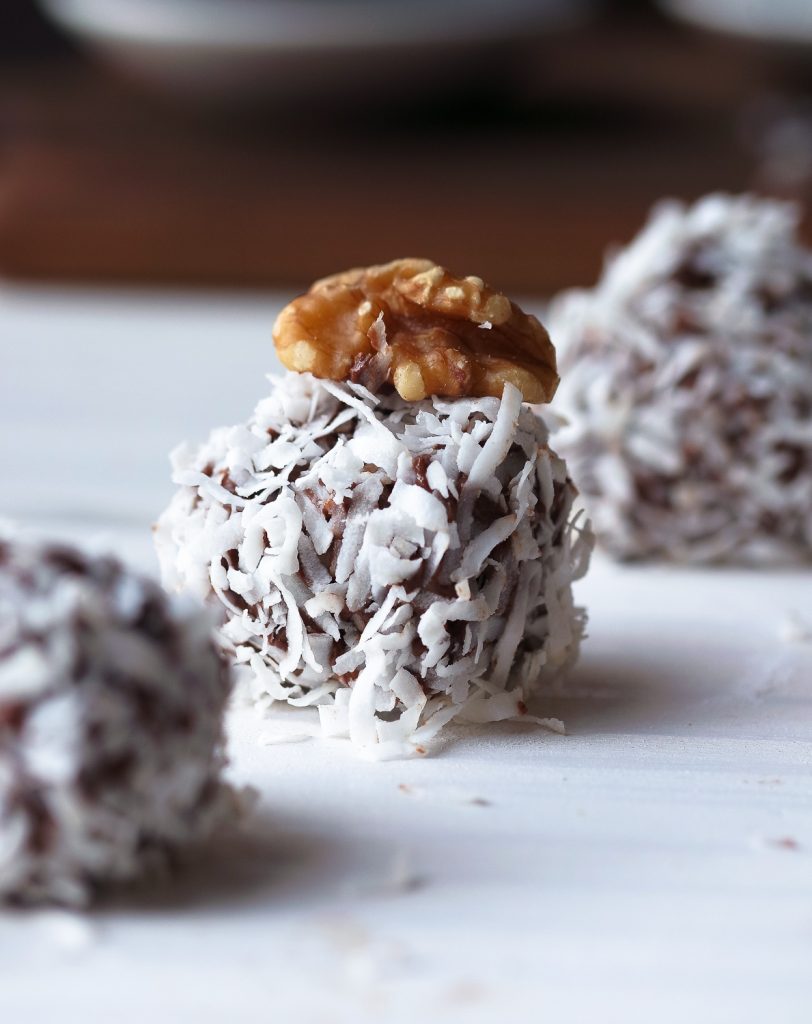 It's totally fine if you just shove a nut in your ball and eat it.
Off of the spoon.
No coconut needed.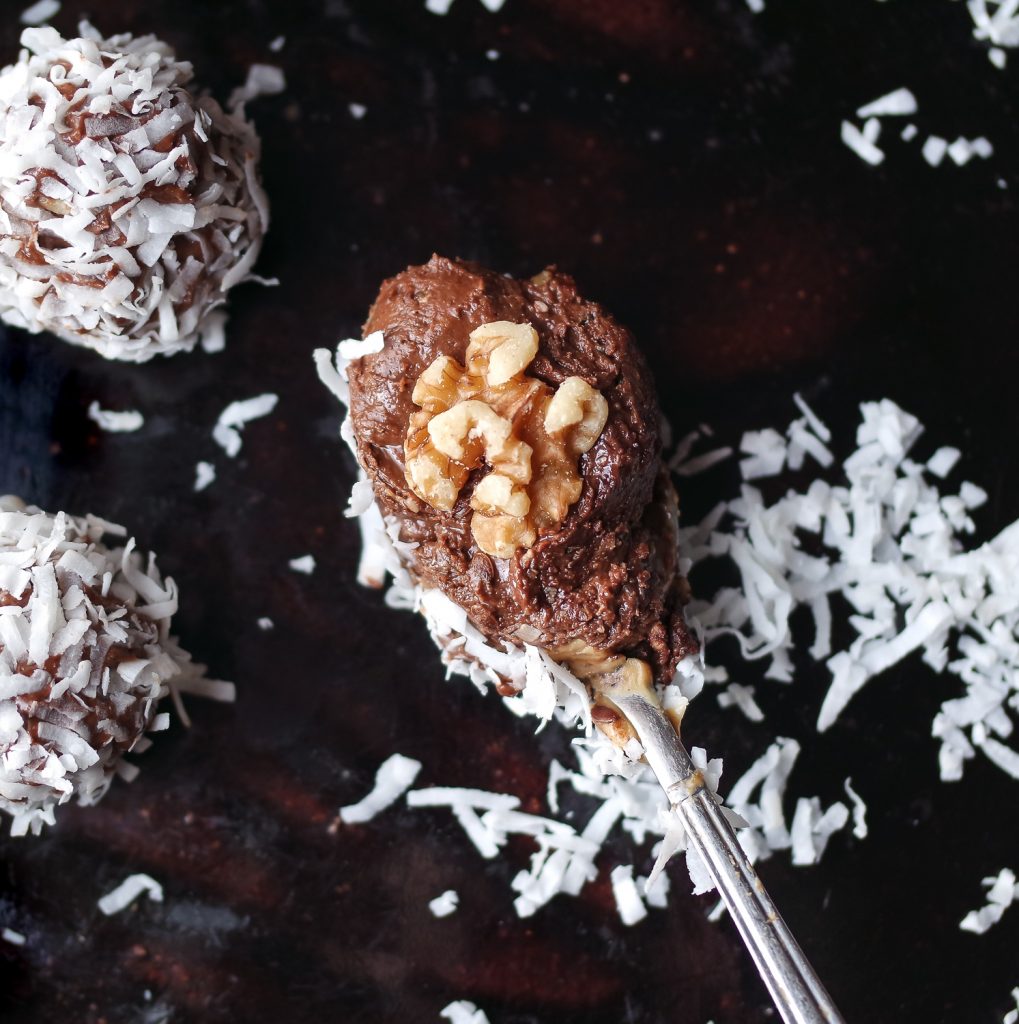 Low Carb Fudgy Coconut Protein Balls
Hemp and Flax protein packed breakfast of champions!
Ingredients
1 tbsp Cocoa Powder
7 Walnuts
Unsweetened Coconut for rolling
Instructions
Combine peanut butter, hemp hearts (or ground flax), sugar, and cocoa powder and mix until smooth and fudgey.
Place in the freezer for 15 minutes to harden. You cannot skip this step or the balls won't form! Rinsing your hands in cold water or a little cooking spray prior to rolling may help, too.
Form a spoonful of fudgy peanut butter around a whole walnut and roll into a ball. Roll in shredded coconut and place in a dish.
Freeze for at least 1 hour and keep frozen or refrigerated for an easy pick me up!
Nutrition Information
Yield

7
Serving Size

1 ball
Amount Per Serving
Calories

135
Total Fat

10g
Carbohydrates

3g
Net Carbohydrates

1g
Fiber

2g
Protein

5g