These super soft peanut butter banana muffins are gluten-free, keto-friendly, and full of chocolate chips because, why not?!
---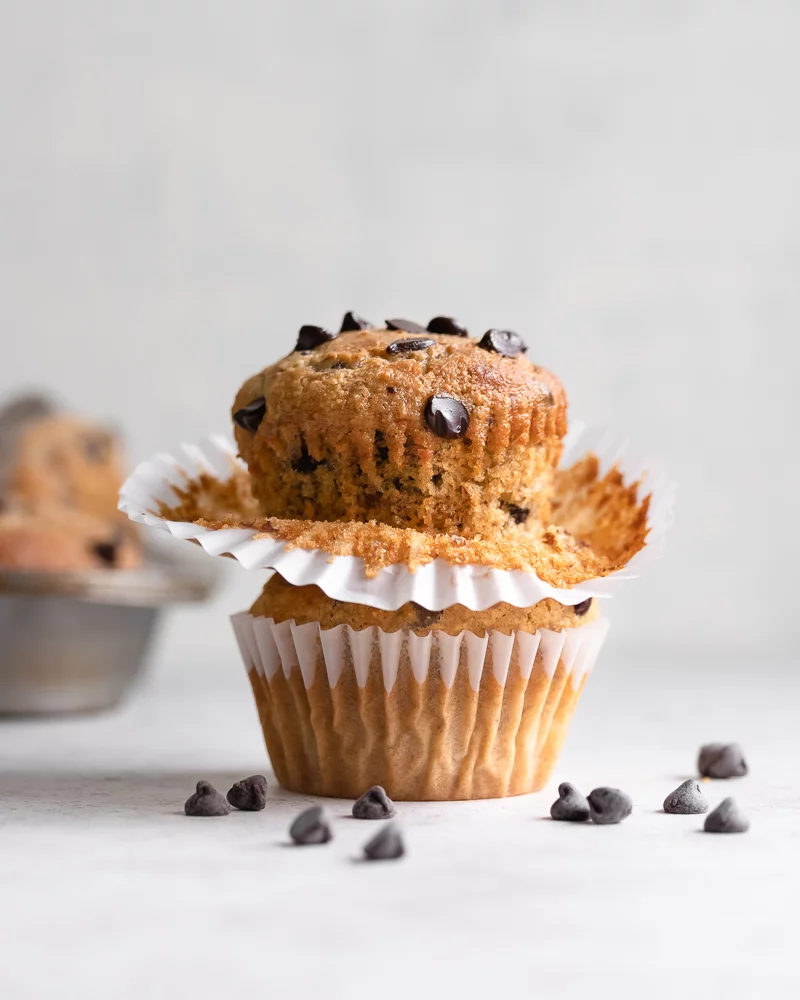 Bananas & Low-Carb Baking
It's true that bananas aren't technically a keto-friendly food due to their high carb content, and though you can absolutely portion out a small serving of banana and make it fit into your lifestyle, not everyone is keen on wasting 3/4 of perfectly good fruit.
Okay, now that that's settled let's talk banana muffins! 
Getting to flavor town (or banana land, whatever you want to call it) is super simple if you have the right ingredients. Sure, real bananas will do the trick, but I find they don't give you as pronounced a flavor as a simple banana extract! 
A good quality extract is KEY to making the best faux banana muffins, bread, or even chia pudding!
My favorite brand of Banana Extract is by Frontier. No weird fake banana flavor here!
Peanut Butter Banana
Chocolate Chip Muffins!
Grab a cup of coffee and let's break down these magical muffins…and then eat them!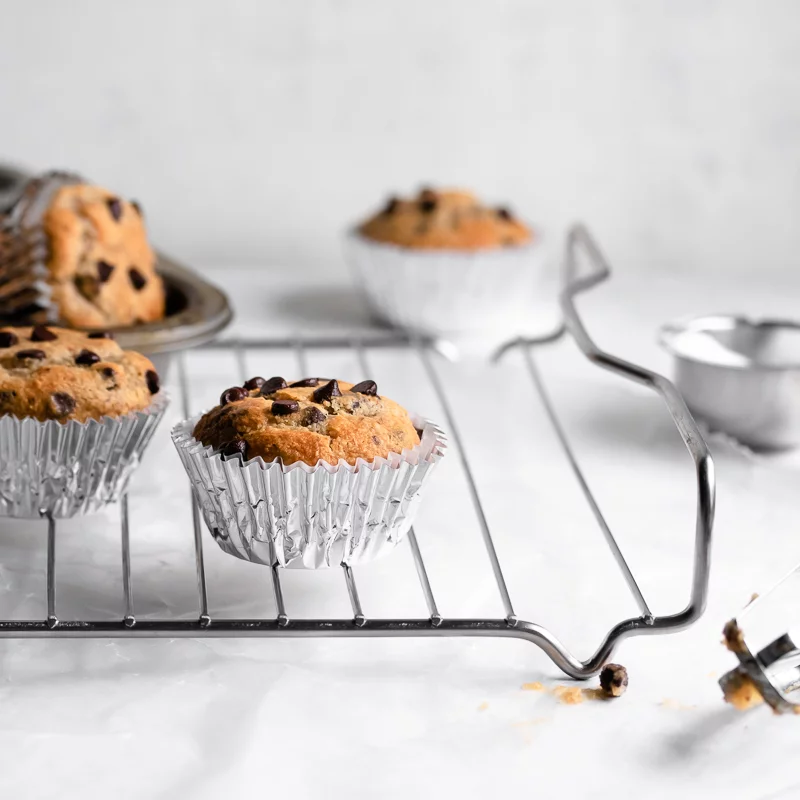 The Peanut Butter Paradox
You may or may not know that baking sweet and delicious muffins and cupcakes with peanut butter is not just as simple as adding peanut butter! Peanut butter is oily, but it is also very drying. To keep our muffins nice and soft, we add both ground flax meal and greek yogurt.

Note: Sour cream would also be an option if you are out of yogurt!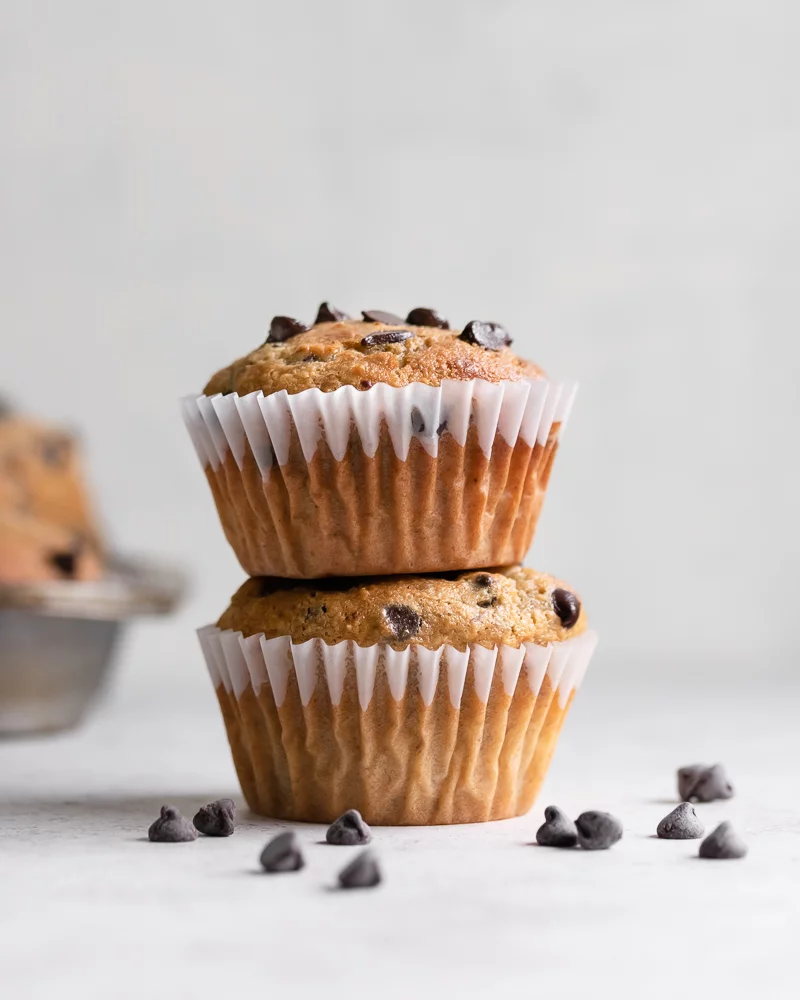 Healthy Chocolate Chips
Feel free to use your favorite brand of chocolate chips, but know that Lily's has a Milk Chocolate(!!!) version of their stevia-sweetened chips that is delish.  
Now all of us dark-chocolate-haters out there can make low-carb baked goods and actually like them. Thanks, Lily's.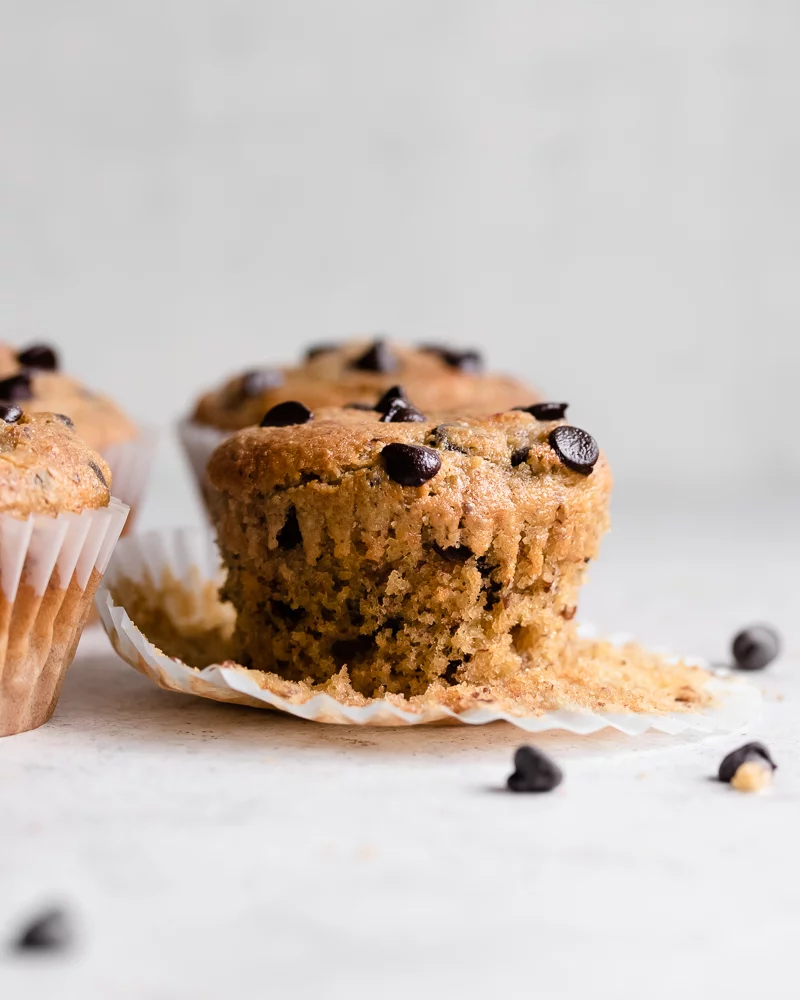 Is there anything better than a rich and chocolatey peanut buttery muffin on a cool fall morning???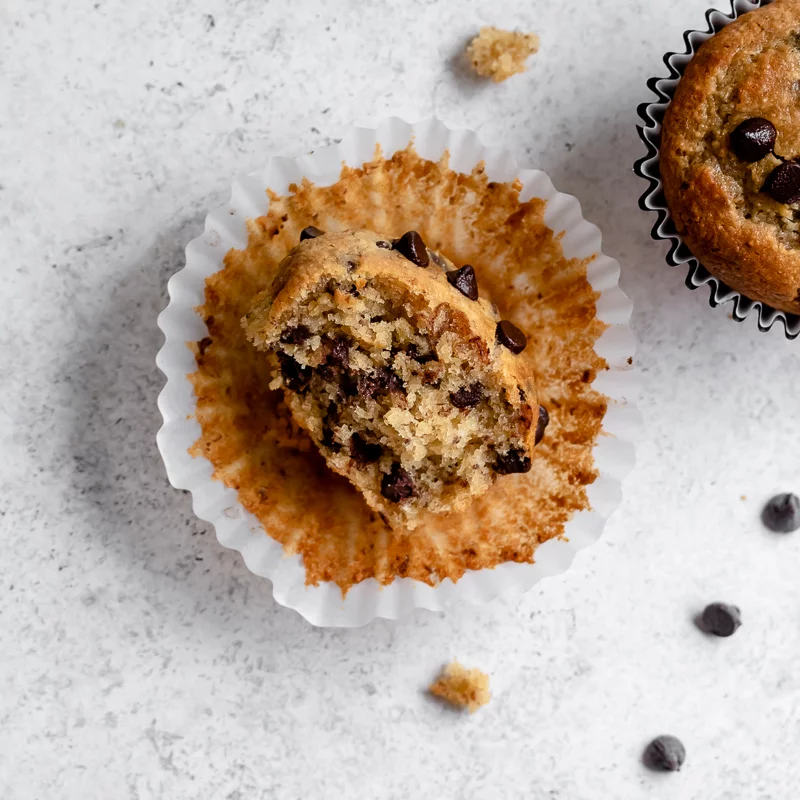 Want More PB & Banana Recipes? Look no further!
Grain Free Banana Nut Bread with Zero Bananas
Thick Chunky Monkey Banana Peanut Butter
Superfood Sweets! Peanut Butter & Jelly Cups with Hemp And Flax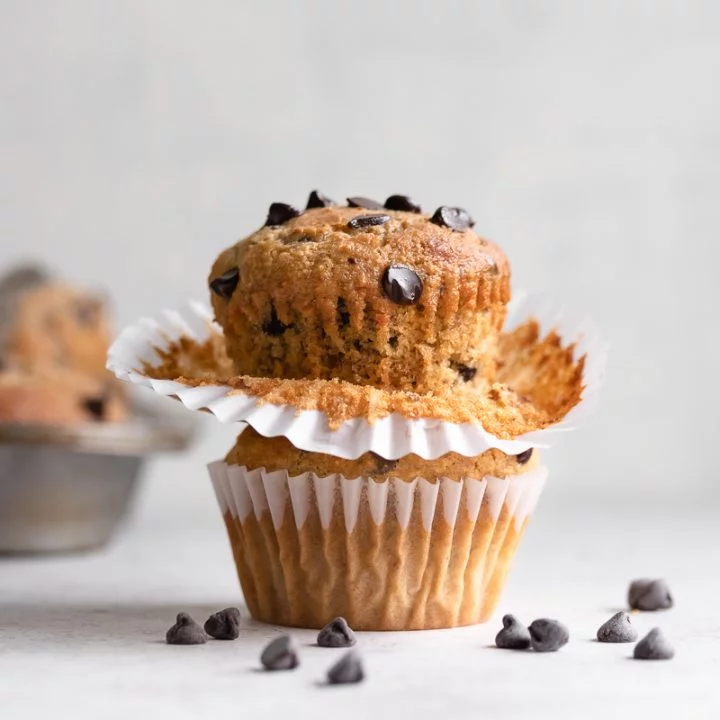 Keto Peanut Butter Banana Muffins
No bananas here...just tons of banana flavor and dark chocolate chips are packed into these keto peanut butter muffins!
Ingredients
1/2 cup Almond Flour
1 tsp Baking Powder
1/4 cup Natural Peanut Butter
1/4 cup Plain Greek Yogurt
1 Large Egg
1 tsp Vanilla Extract
Instructions
Heat oven to 375 and prepare a muffin tin with 5 or 6 muffin liners. 5 for tall muffins, 6 for shorter muffins.
Whisk together the almond flour, ground flax, baking powder, and sweetener until combined.
In a separate bowl, beat the egg, yogurt, peanut butter, and both extracts until smooth.
Combine the wet and dry ingredients, and mix until there are no lumps. Fold in chocolate chips.
Portion into lined muffin tin and bake for 10-14 minutes, checking for browning. *The high heat keeps the center from getting too dried out!
Refrigerate in an airtight container for 3-5 days.
Nutrition Information
Yield

5
Serving Size

1
Amount Per Serving
Calories

200
Total Fat

16g
Carbohydrates

10g
Fiber

4g
Protein

8g