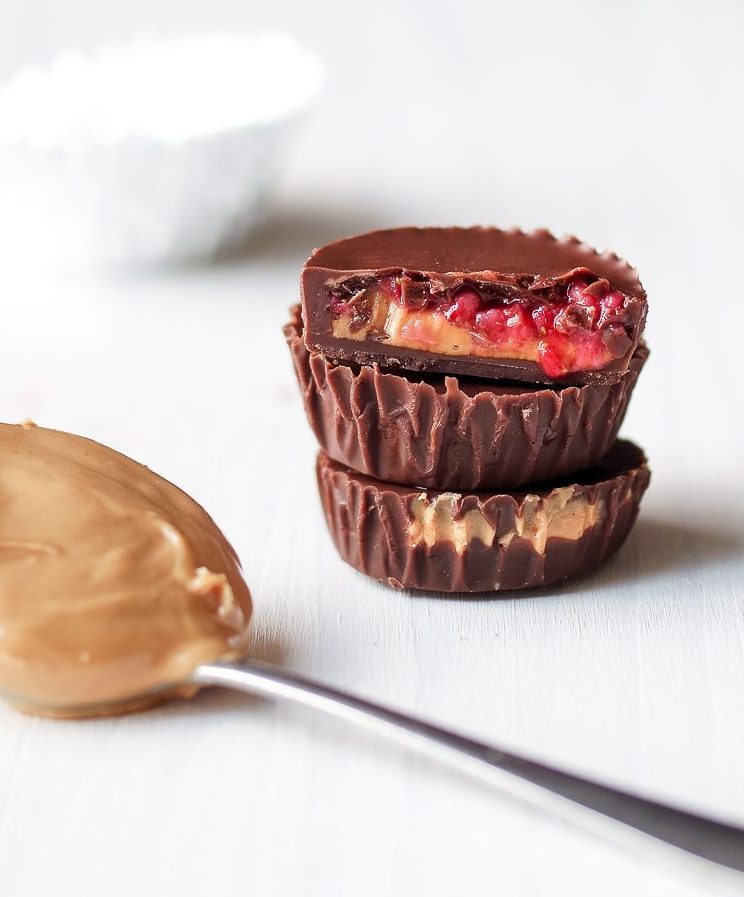 Remember when Chia Seeds were the cool superfood?
I jumped on that bandwagon, as I always do, way back in 2010 when I toyed around with being vegan. I wouldn't say I hated chia but the last straw was when I made chia pudding and it looked like caviar. I have texture issues so you can understand why I was a little put off and am glad the chia trend has died down significantly.
Luckily now that the gooey, gelatinous seed is sort of on its way out, I've finally found a superfood I can get behind. Hemp. Why? Because it's packed with goods stuff and has kind of a nutty flavor profile happening which is right up my alley. It's also a badass in that it's one of the only plant-based foods considered a complete protein.
Vegetarians rejoice!
It's also high in fiber so it's a great option for my low-carbers out there with an added boost of Omega 3's and a solid 5 grams of fat. I love flax hemp blend because flax will forever be super and it does help thicken shit up while not feeling gooey.
Over the next few weeks, I'll be posting recipes using hemp so don't get concerned that you'll buy a bag and use it once, but even if you only use it for today's recipe it's pretty worth it.
Superfood Jelly > just jelly.
If you want a traditional pb cup, go ahead. You could just add the superfood to the peanut butter and go nuts, but the mixture of peanut butter AND jelly AND chocolate is so good you will probably start fantasizing about dipping your cheat day Reese's in a jar of Smucker's.
OR you can just keep a batch of these in your freezer and not cheat on cheat day!
Peanut Butter & "Superfood"
Strawberry Jelly Cups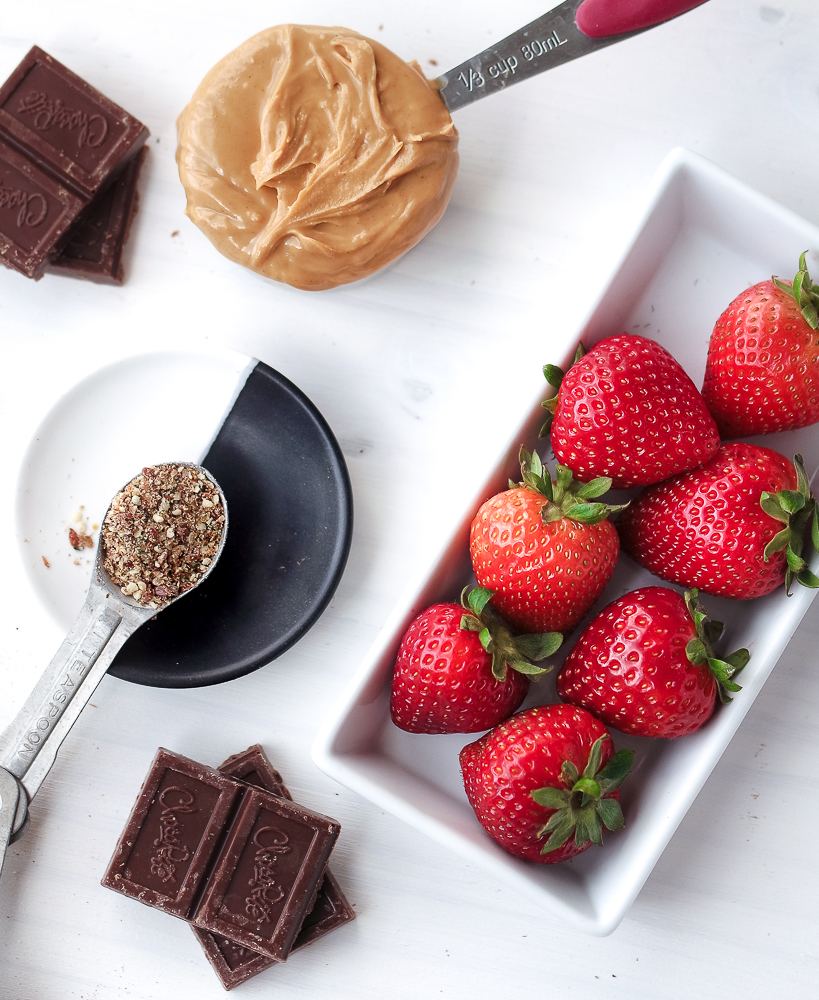 Super, because it's hemp and flax!
Complete Protein!
Hormone Balancing Phytoestrogens!
Other Buzz Words!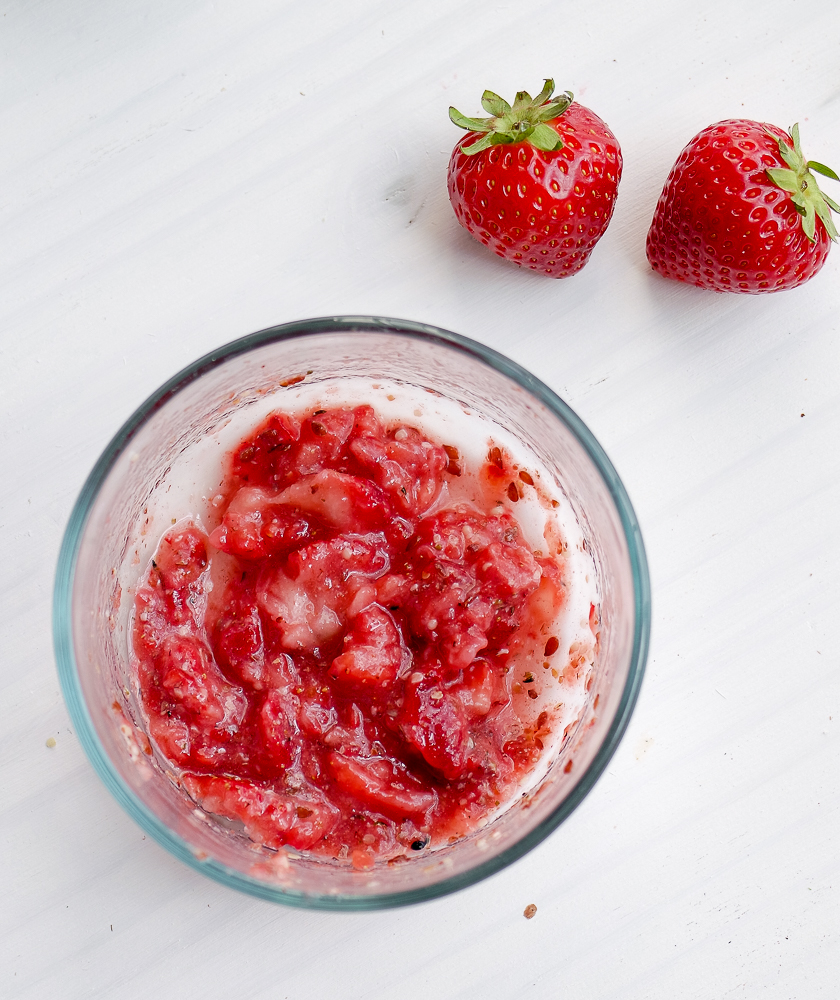 Did you know chocolate is also a superfood?
It is.
Because it tastes super good. So is peanut butter…
Same reason.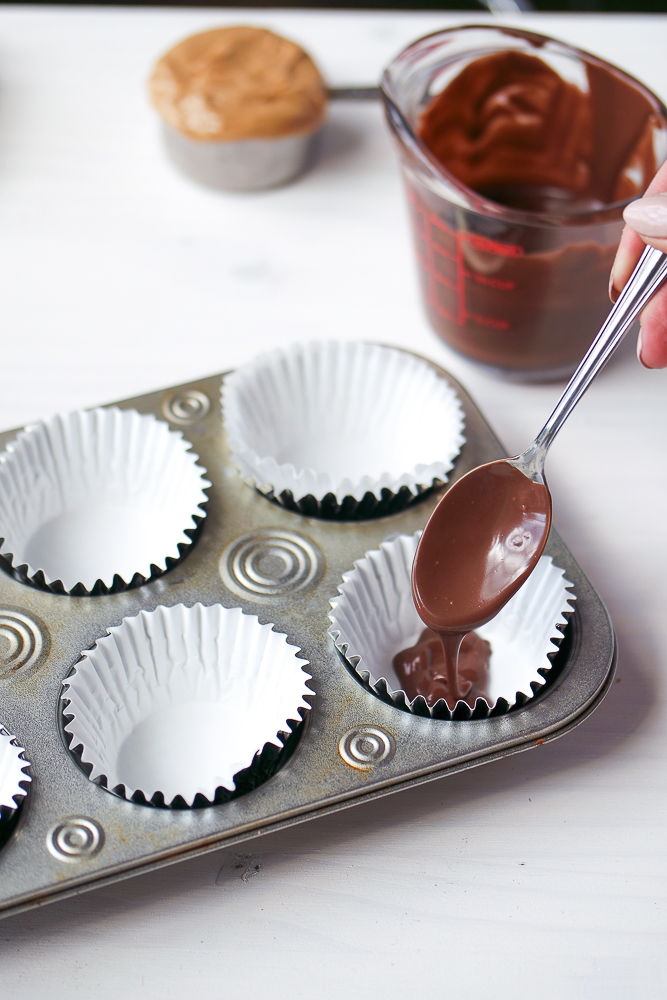 Now put the superfood peanut butter inside of the superfood (chilled) chocolate.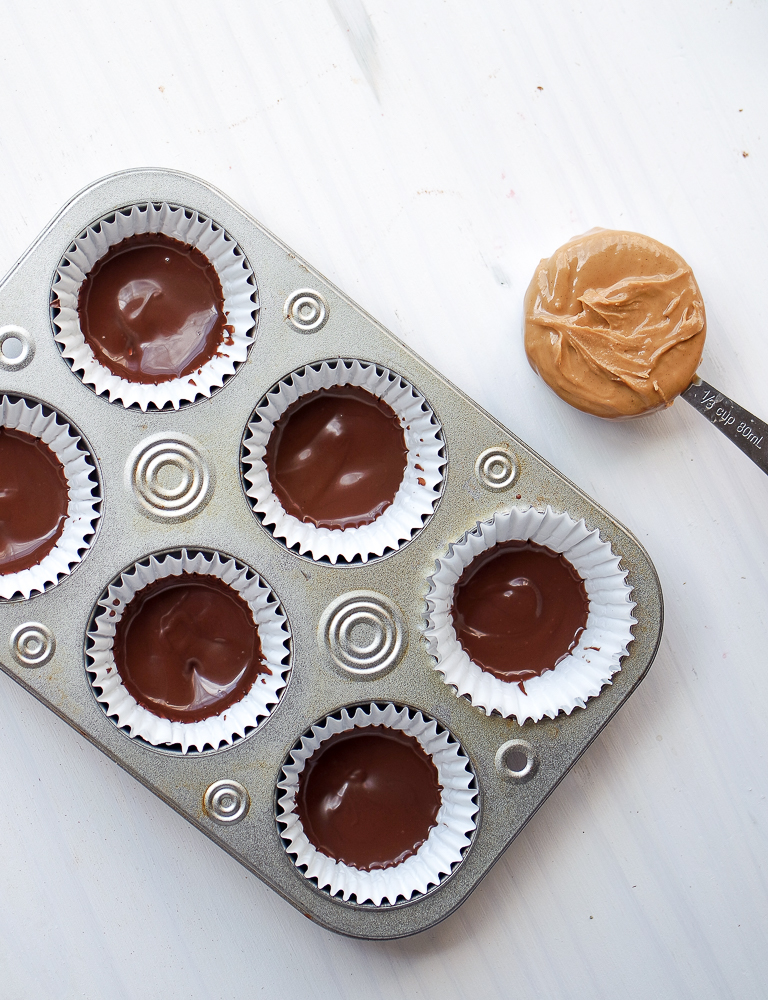 And add the superfood strawberry jelly.
Don't be alarmed if you have super jelly left. I guessed on the amount.
Just eat it and move on with your life.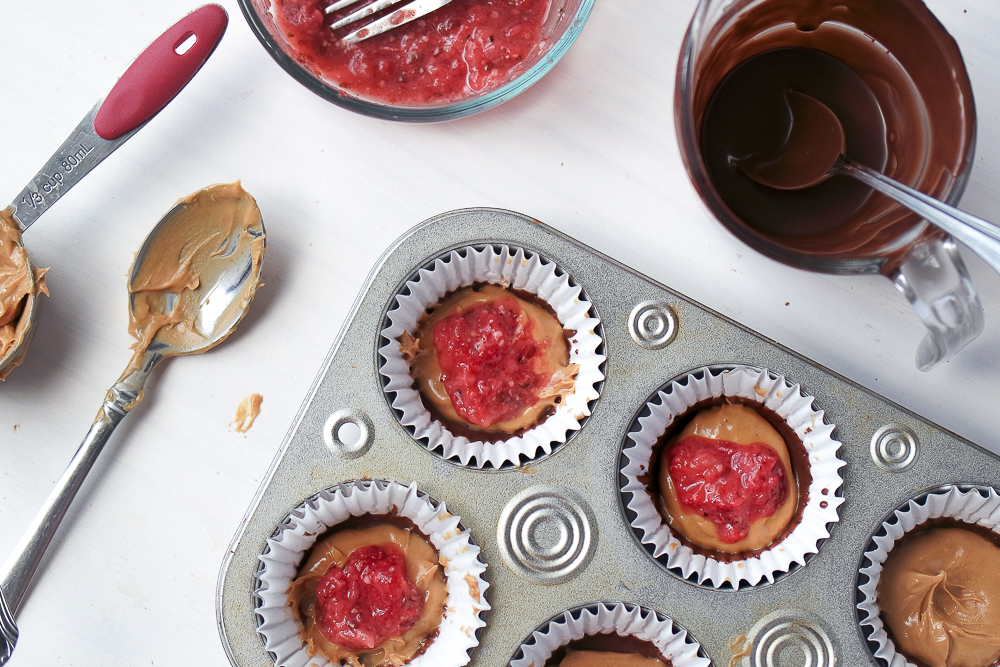 You may experience a little super jelly leakage and that is normal.
Again, eat it and live your life.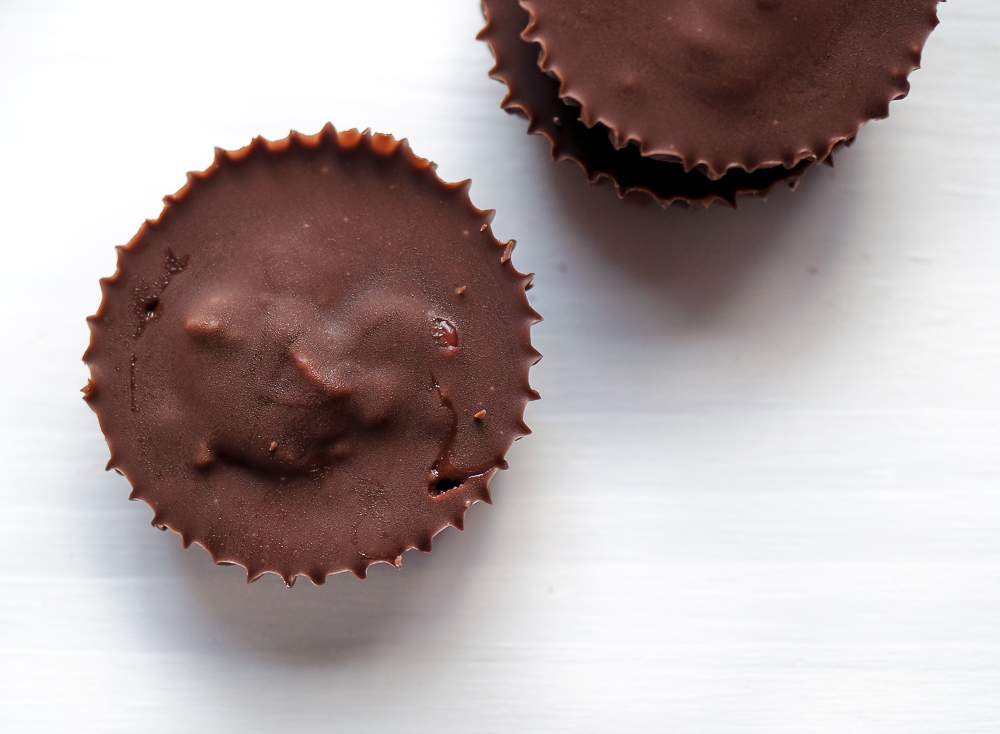 I don't think you're ready for this super jelly!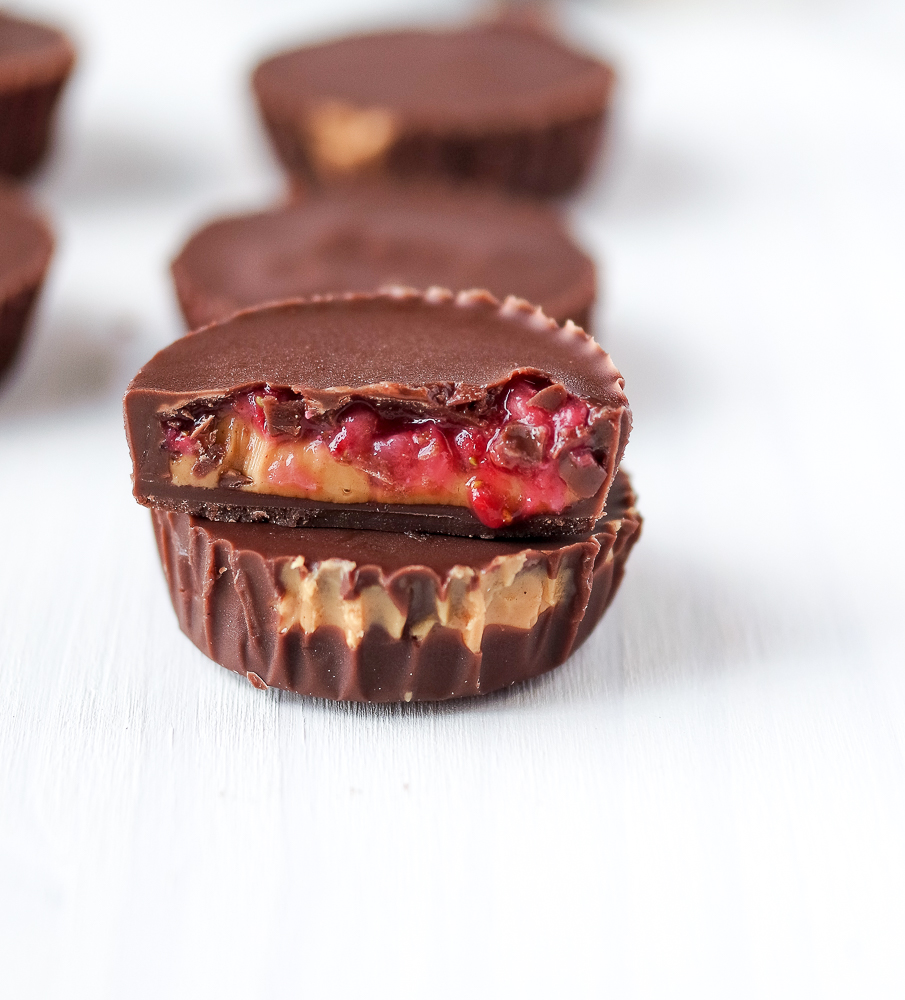 Sweet and Tangy like a peanut butter sandwich…which I haven't had since I was in college.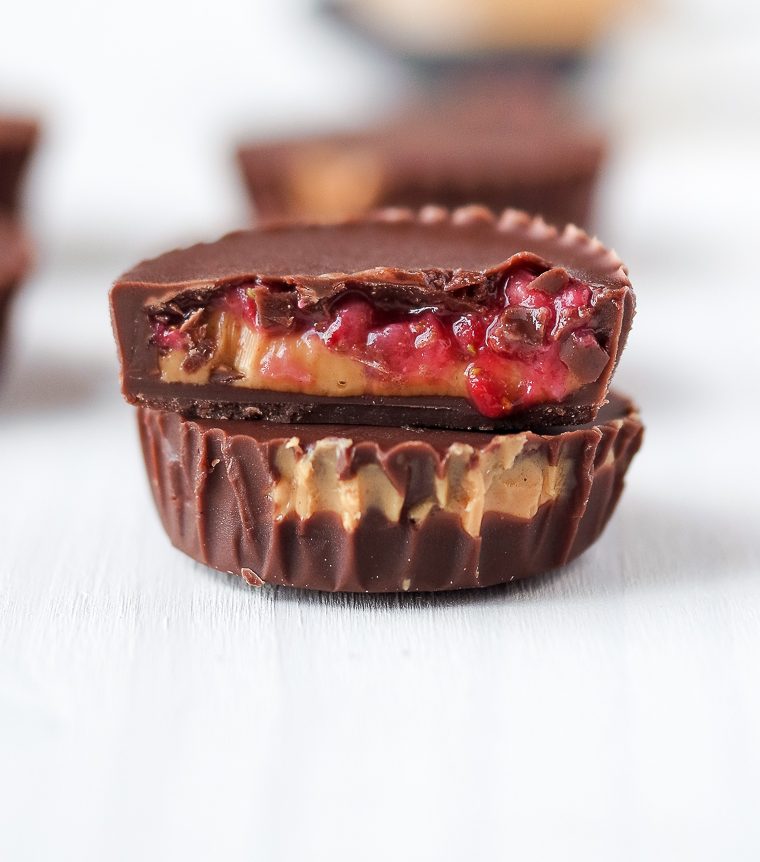 I think these PB&J cups should actually be deemed a Super Duper food.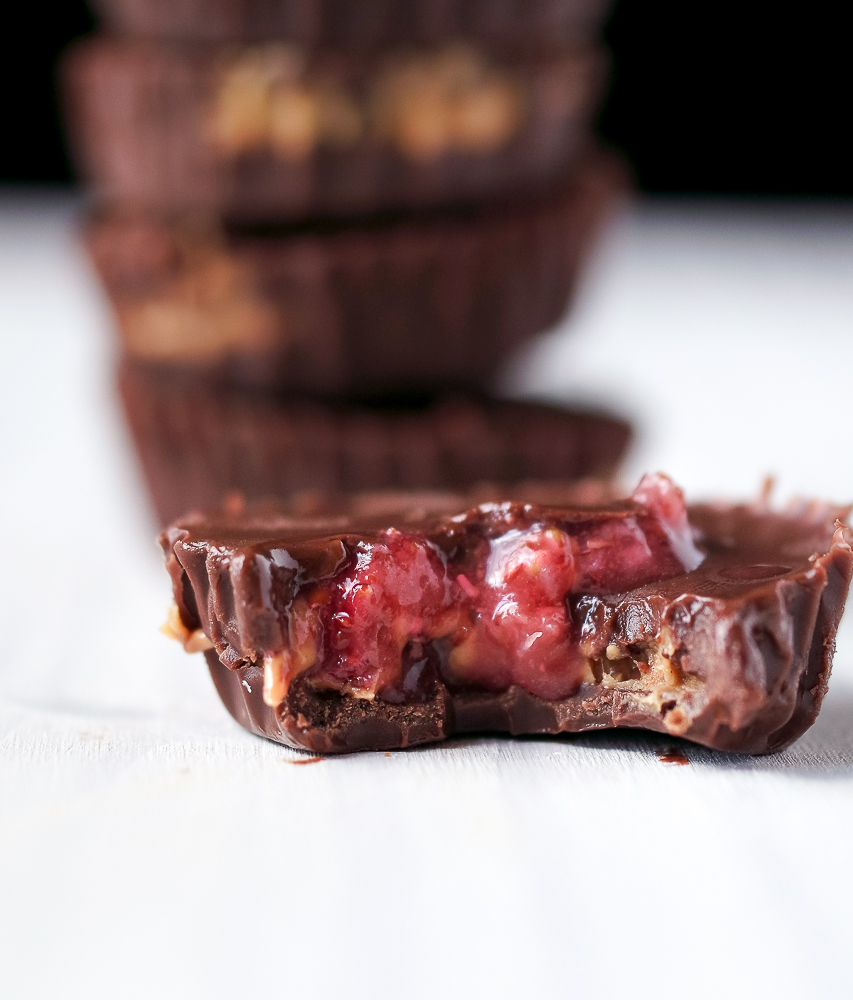 PSA-Low Carb Chocolate melts really fast and now you all have my fingerprints.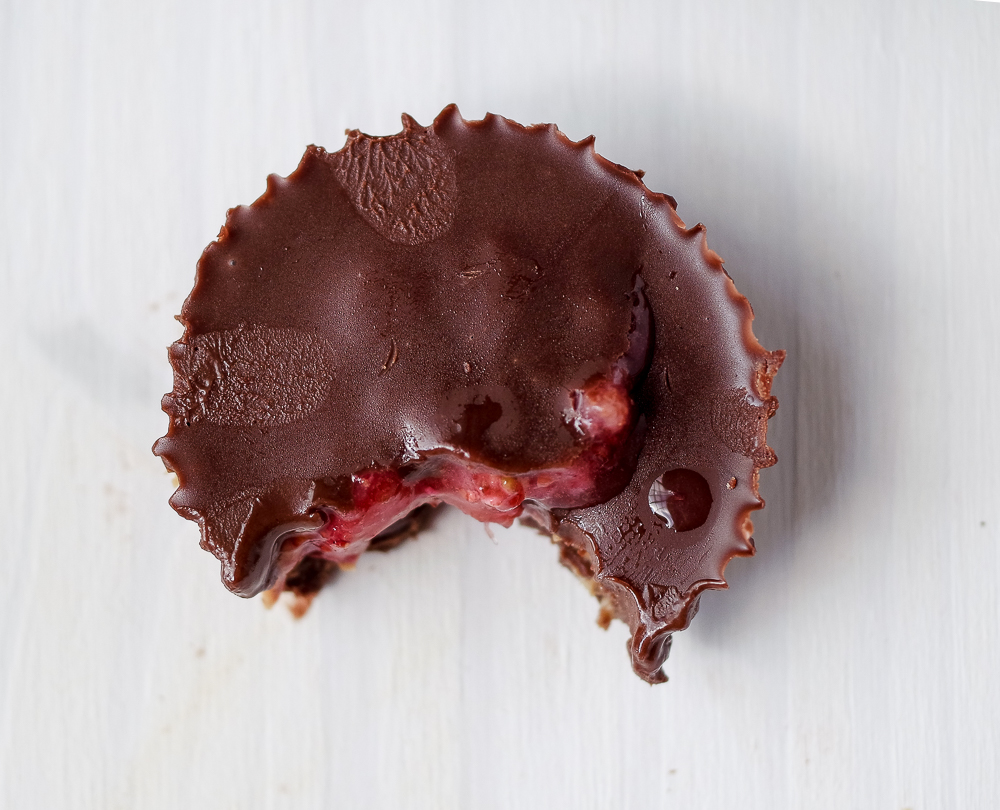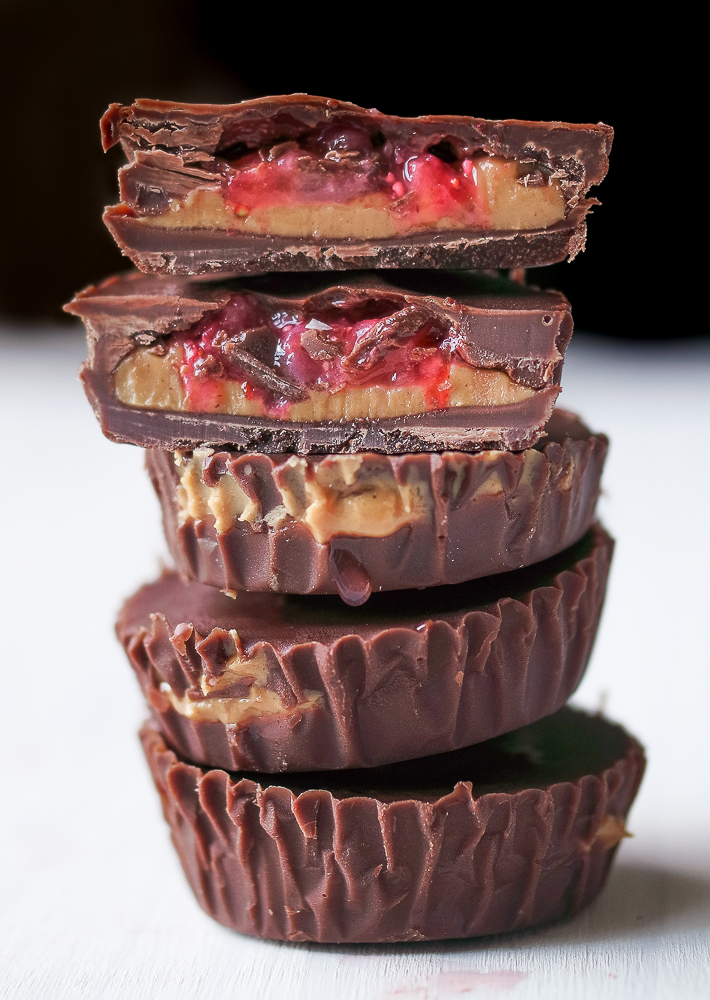 Peanut Butter & Jelly Cups with Hemp And Flax
Total Time:
1 hour
5 minutes
You can feel great about eating this treat! Each cup has natural peanut butter and strawberry jam made with ground hemp and flax!
Ingredients
4 oz Low Carb Milk Chocolate, melted
5 tsp Natural NO STIR Peanut Butter
4-5 Strawberries, diced
2 tsp Ground Hemp Flax Blend *or substitute with ground flax
1 tsp Confectioner's Swerve (optional)
Instructions
Prepare a cupcake tin with five cupcake liners.
Spoon just enough melted chocolate into each cup to cover the bottom. Using a spoon or pastry brush, spread the chocolate up the sides of the cups just slightly to form a barrier for the peanut butter. Place in refrigerator to set.
Combine strawberries and hemp flax blend and smash with a fork until most of the strawberry hunks are smooth. Add powdered swerve to taste.
Spoon a tsp of pb into each chocolate lined cupcake paper and smooth. Add a dollop of strawberry jam on top of each pb cup. Pour the remaining chocolate around the edges of the peanut butter cup and work your way to the center. This will help prevent pb and j leakage.
Refrigerate for 1 hour or until hard. Keep refrigerated for 1 week.
Who will be making snack time superfood snack time this week?!?!