Sweeten your morning with a drizzle of Sugar-Free Pumpkin Spice Coffee Creamer! Some like it hot, some like it iced, I like it with a splash of booze!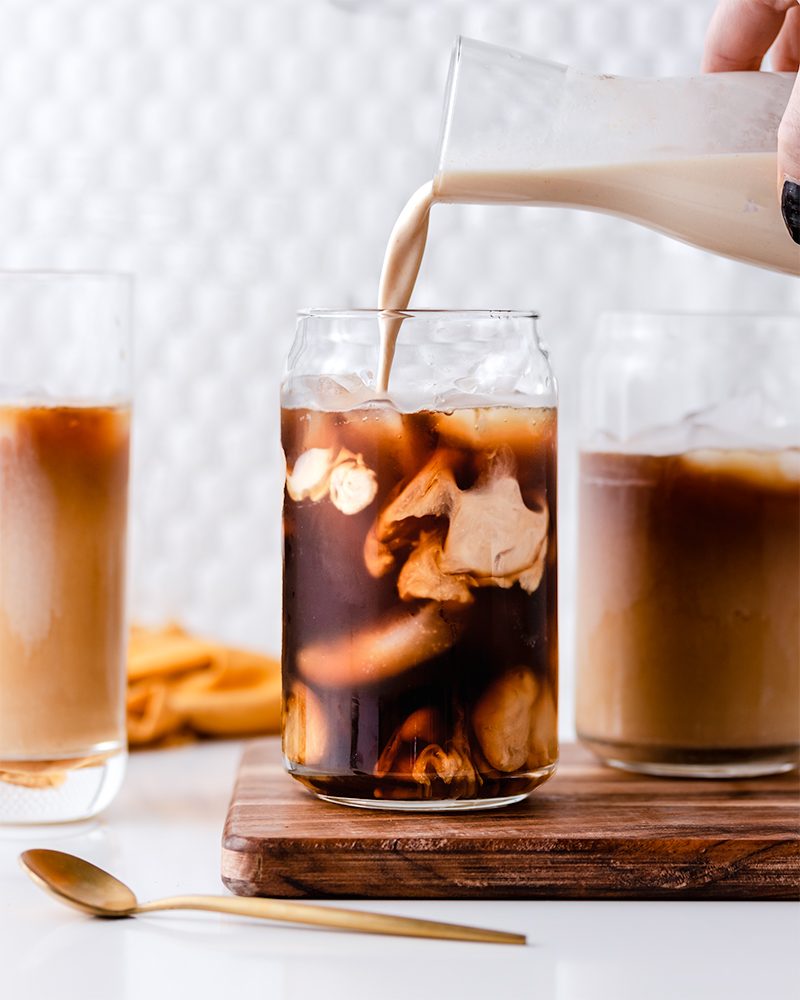 Dreamier & Creamier
It's a well-known fact that good creamer makes even the nastiest of coffees drinkable.
But somewhere down the road, we lowered our standards like a limbo pole at a contortionist convention—that's as low as you can go, friends—and have accepted bottled coffee-companions full of preservatives and sugar over the real thing.
Convenient, yes.
Depressing and soul killing? Also yes.
When it comes to me and my morning coffee, I prefer to be the only bottle blonde in the picture….which is why we are gathered here today! To lay to rest that tired old bottle of overly-sweetened non-dairy (but somehow dairy like?) creamer for good. Amen.
Pumpkin Spice,
More Like Pumpkin Nice
Because the flavor is a delight and not overpowering and artificial!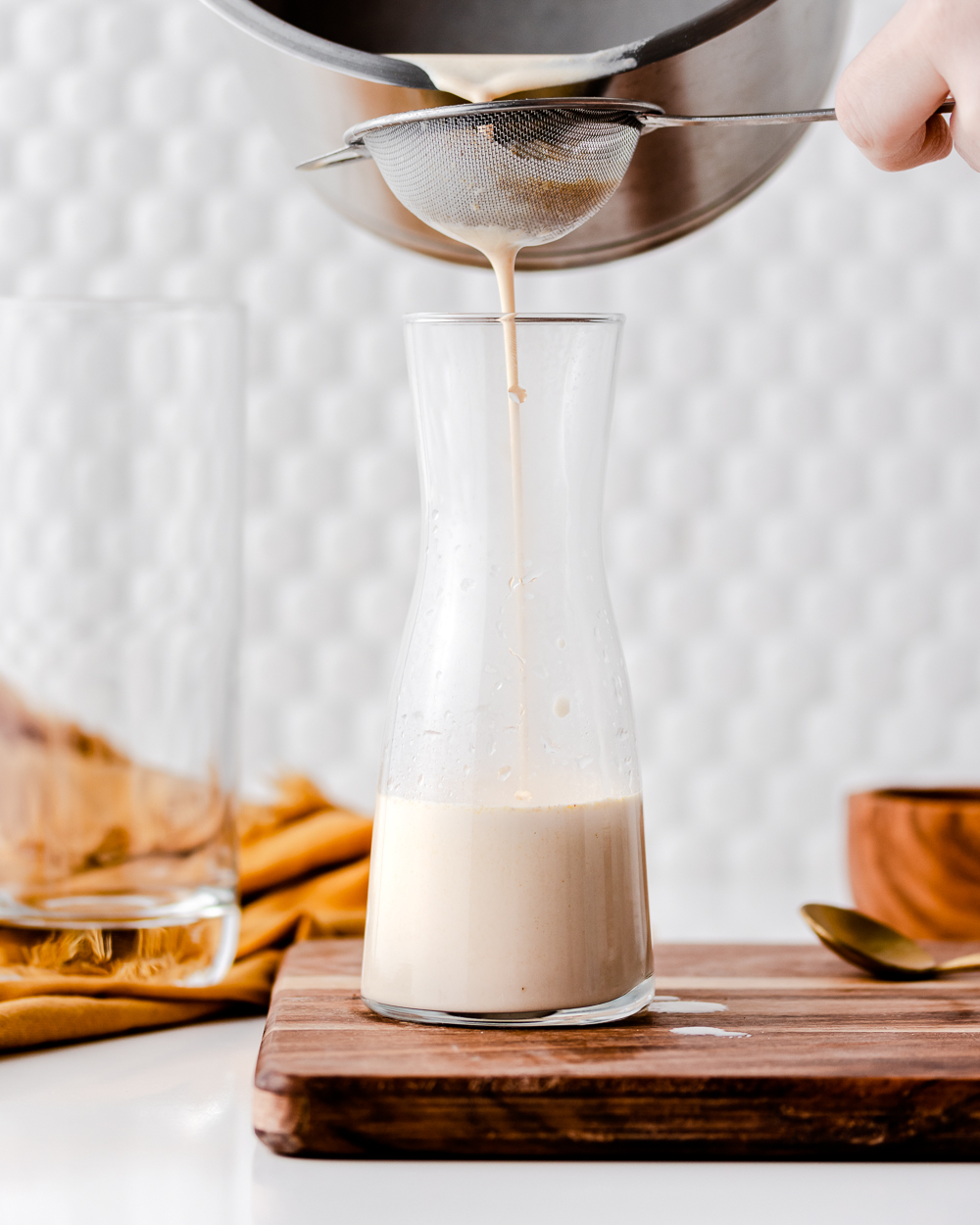 Cream of the Crop
To make the best creamer you possibly can without a laboratory, here are some tips!
Don't go full fat. All heavy cream gets strange and lumpy after a few days in the fridge. A mixture of Fat-Free Half n Half and heavy cream is lump-less and lovely.
Make it dairy-free if you want! You can use your favorite dairy-free milk, just know that the thick creamy wow factor will be less. Still delish though.
Strain it or regret it. There will be pumpkin residue. Avoid it by straining the final mixture through a fine-mesh sieve. Just like the pros at Bon appetite do!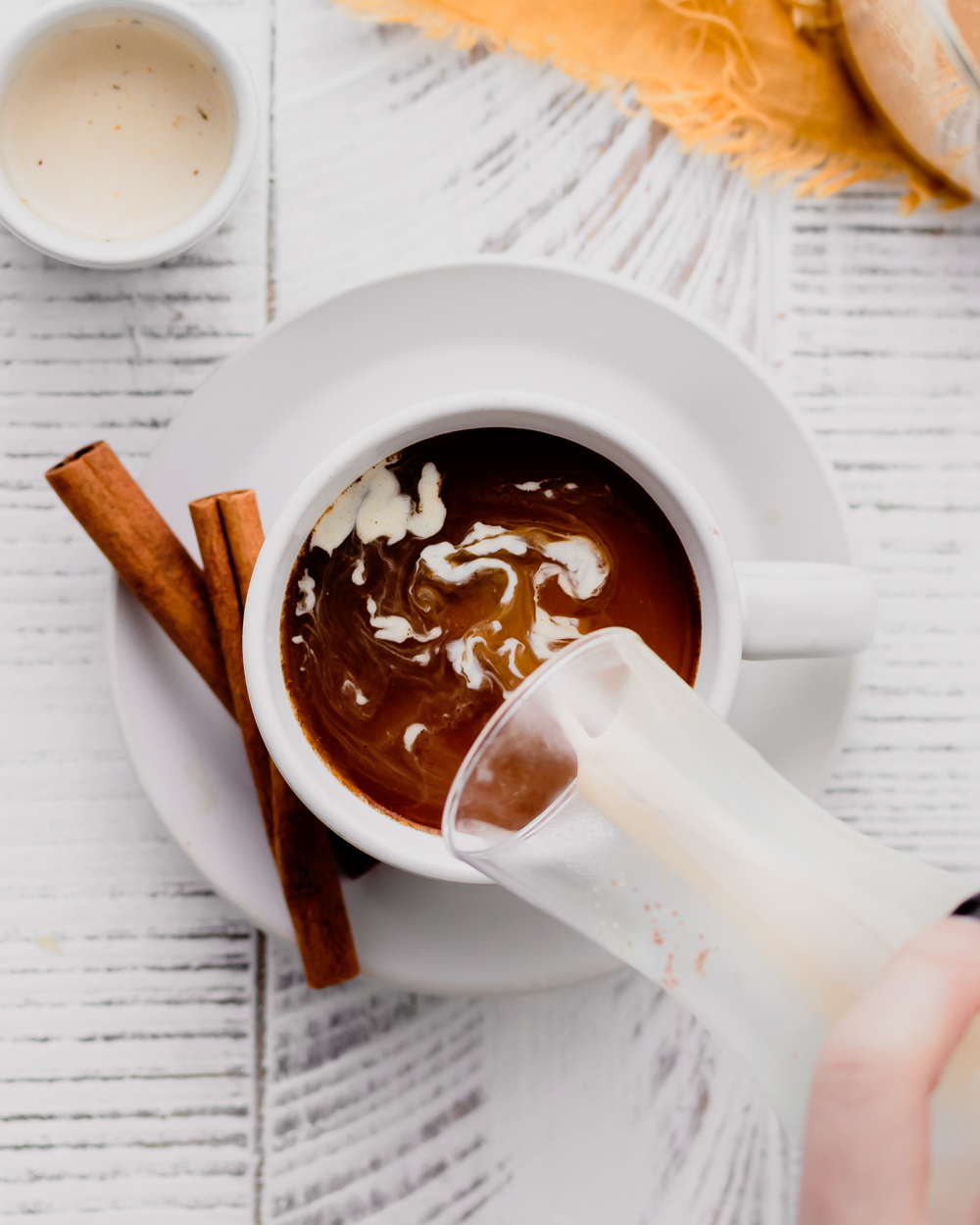 Or make a hot little latte! Just beat the creamer with an electric whisky thing or milk frother.
OR if you have a super sweet Ninja Coffee Bar, it basically does all the work for you! (Love mine, couldn't live without it)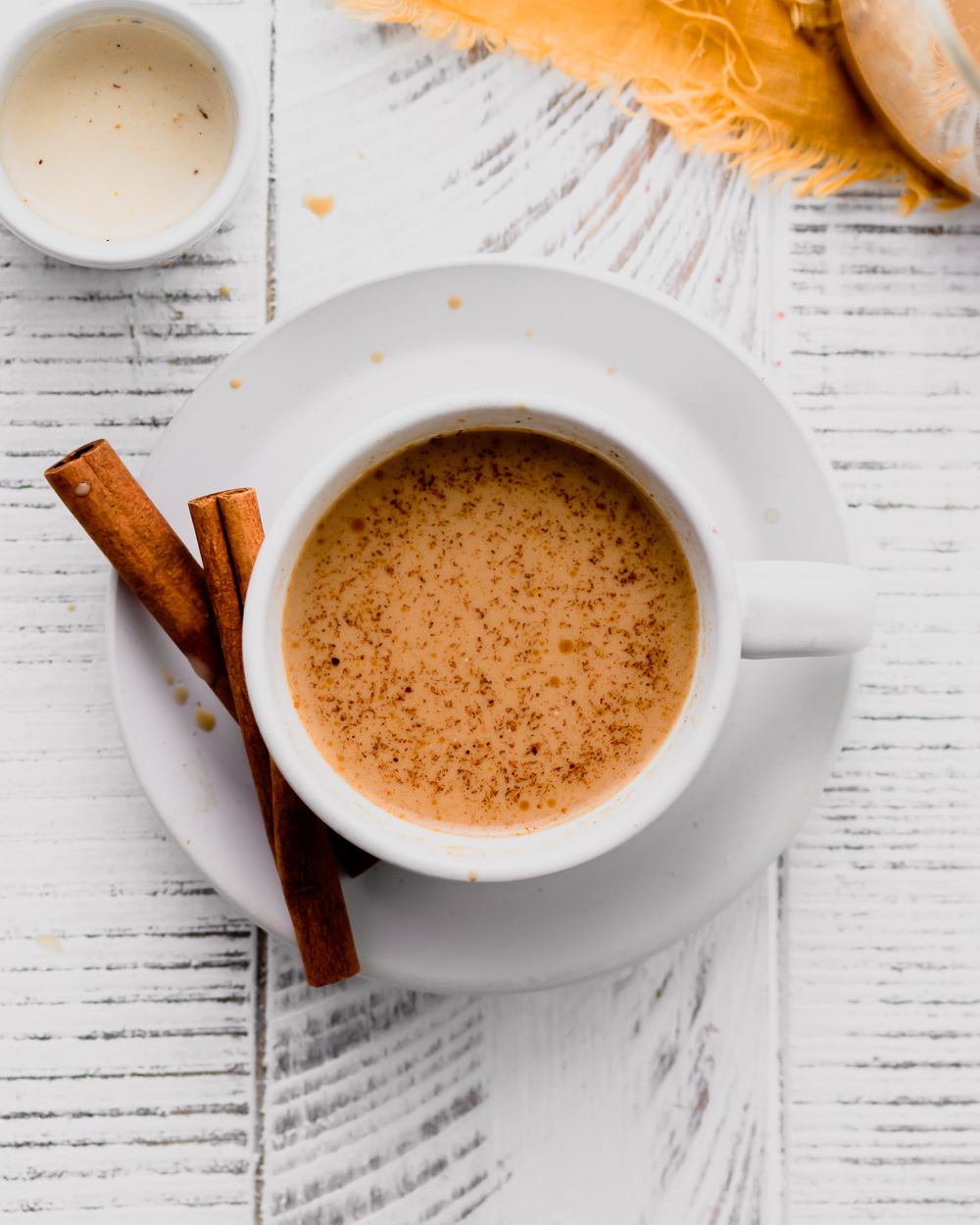 Want More Festive Treats? Try These!
Heads UP! This post contains affiliate links. As an Amazon affiliate, I earn from qualifying purchases.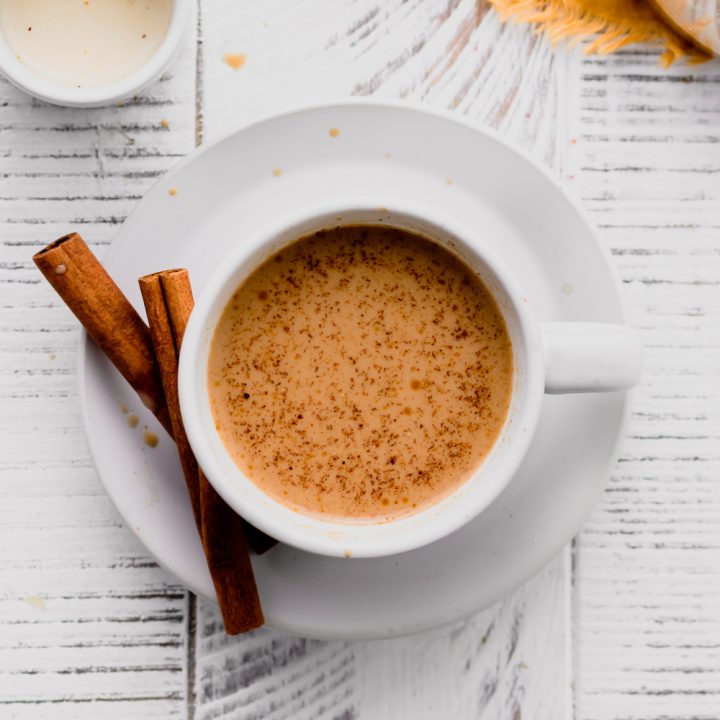 Keto Pumpkin Spice Coffee Creamer
Additional Time:
15 minutes
Instructions
Add all of the ingredients except the vanilla extract to a saucepan. Bring to a simmer over medium heat.
Once the mixture is simmering, reduce heat to medium-low and let cook for about 15 minutes, stirring occasionally.
Add the vanilla extract and remove from heat. Allow to cool completely, remove the cinnamon sticks, then stir well before straining into a small container.
Add to coffee as desired and feel free to sprinkle with a pinch of cinnamon for an extra bite! Store sealed in refrigerator for up to 1 week.
Notes
Feel free to use full-fat half n half to reduce the total carbs to 2g per serving!
Nutrition Information
Yield

10
Serving Size

2 tablespoons
Amount Per Serving
Calories

45
Total Fat

3g
Carbohydrates

3g
Net Carbohydrates

3g
Protein

1g