This post contains a sponsored link through the lovely and informative Cooking The Stone. Rest assured, all opinions are 100% my own.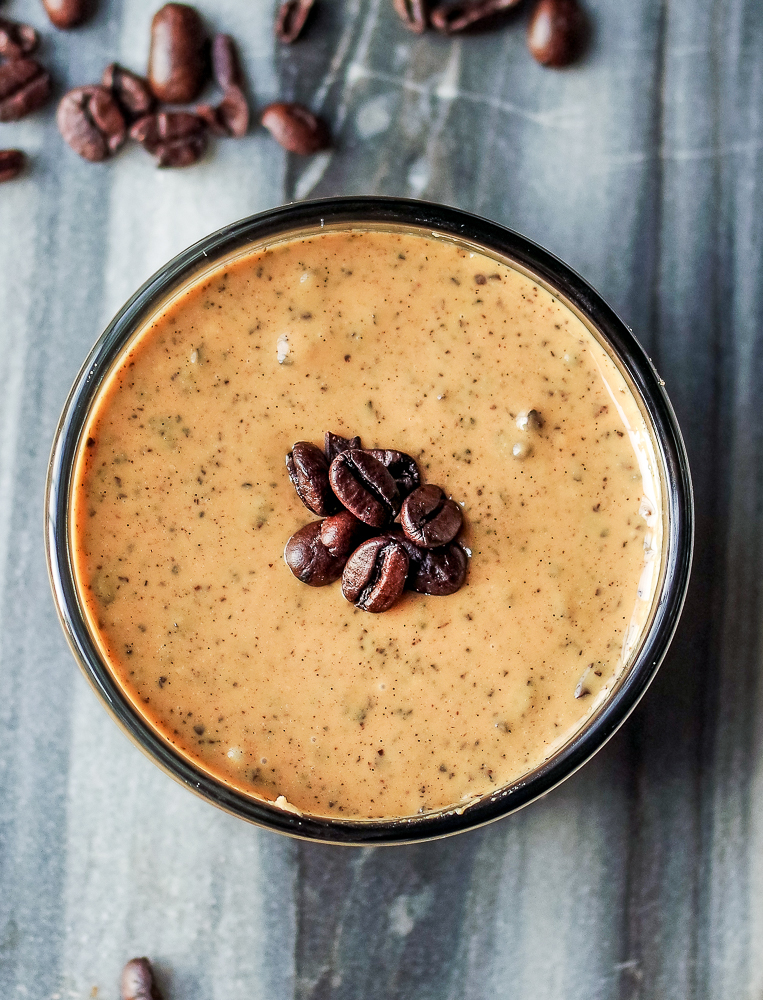 How often do you see drool inducing recipes of super healthy, diet friendly nut (and seed) butter, only to find that you have to blend it for eight hundred years and then you're like, "nah I'm all set" and grab a reg jar of pb?
Me too, guys. Me too.
Because anymore it's just not cost effective. If I can find a super cheap jar of fancy nut butter at TJ Maxx for less than the cost of nuts, it doesn't really seem worth it. UNTIL NOW!!!!
Pimp Your Peanut Butter
It came to me with a dizzying quickness one morning as I mixed various spice cabinet items into my $2 off brand peanut butter, which I do on the regular, then proceeded to shovel two tablespoons into my mouth in the most ladylike manner possible. Pumpkin Spice was the flavor I was concocting on that fateful morning when it hit me. Why am I making one serving of this each morning? Then a bird choir chirped a whole lot of beautiful music and rays of sunshine streamed in and I realized I needed to make 100 varieties of no blender required peanut butter flavors and share them with the world.
It was spiritual really.
SO after that, I felt I had been chosen (well, self-proclaimed) for the glorious act of transforming ordinary peanut butter into extraordinary peanut butter and here we are.
Now you can certainly still make your own peanut butter by adding roasted peanuts to a high powered food processor and then blending in your flavors, which I do also. If you are in the market for a good processor, check out some of the reviews from Cook The Stone, which is a site that reviews all sorts of stuff, plus cooking tips, etc.
Pimped Out PB:
Vanilla Bean Espresso Peanut Butter
It's like having your morning coffee and your breakfast in one heaping, drippy spoonful.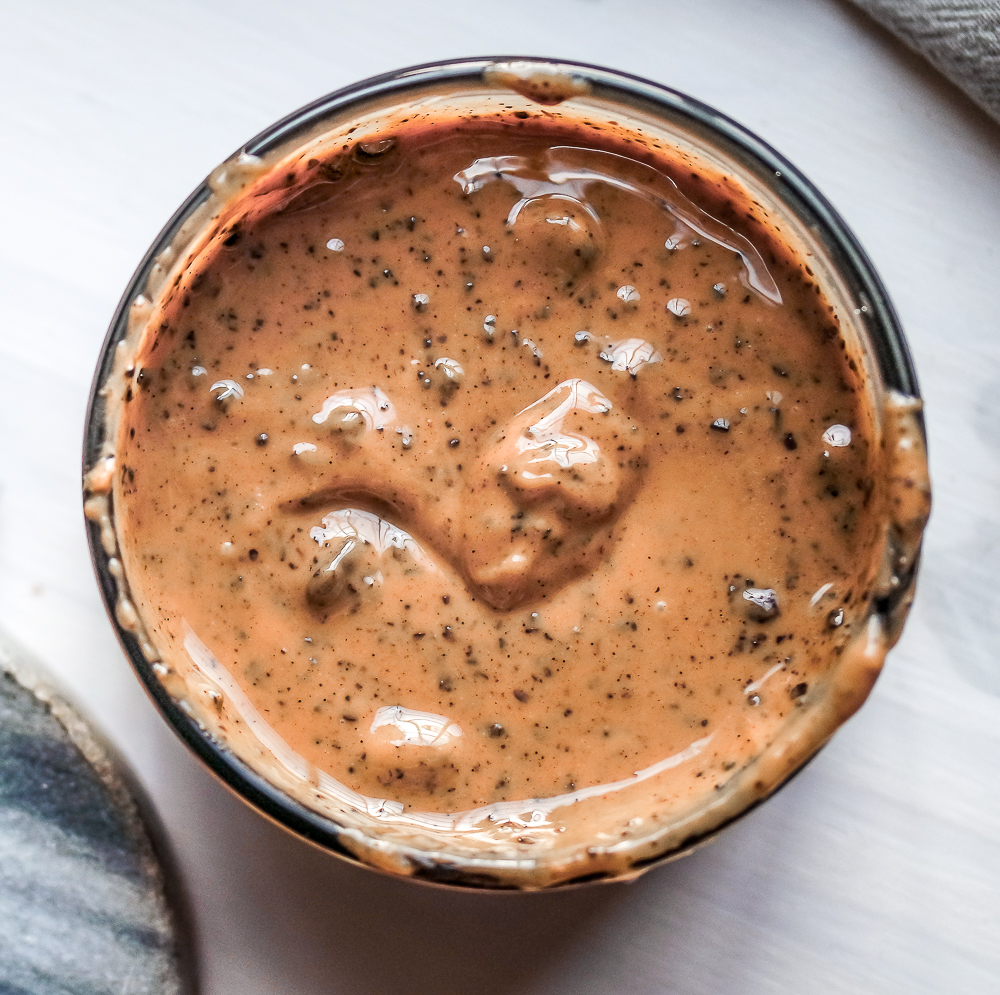 The flavor journey begins with Fresh Espresso Beans and that weird strip of what appears to be an old shoelace: Vanilla Bean.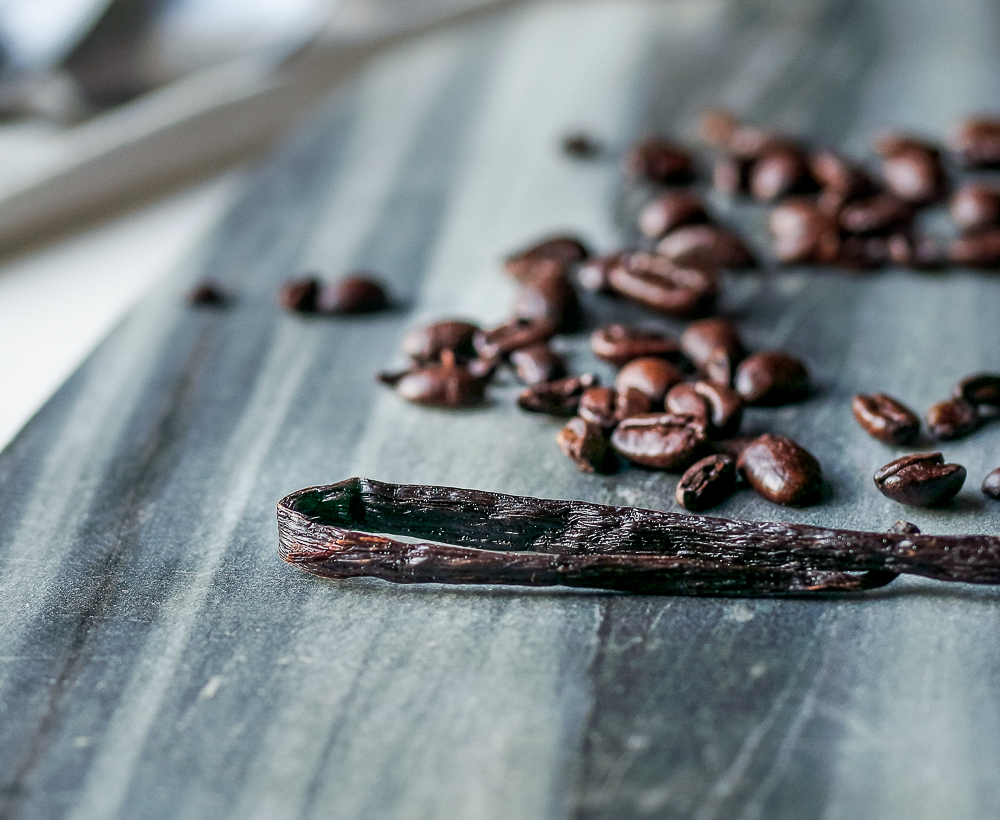 Fresh is key and you can find both at your local grocery store.
I know I know I know I know. Vanilla bean is spendy.
BUT you can usually find it on the cheap at your local TJ Maxx or similar store.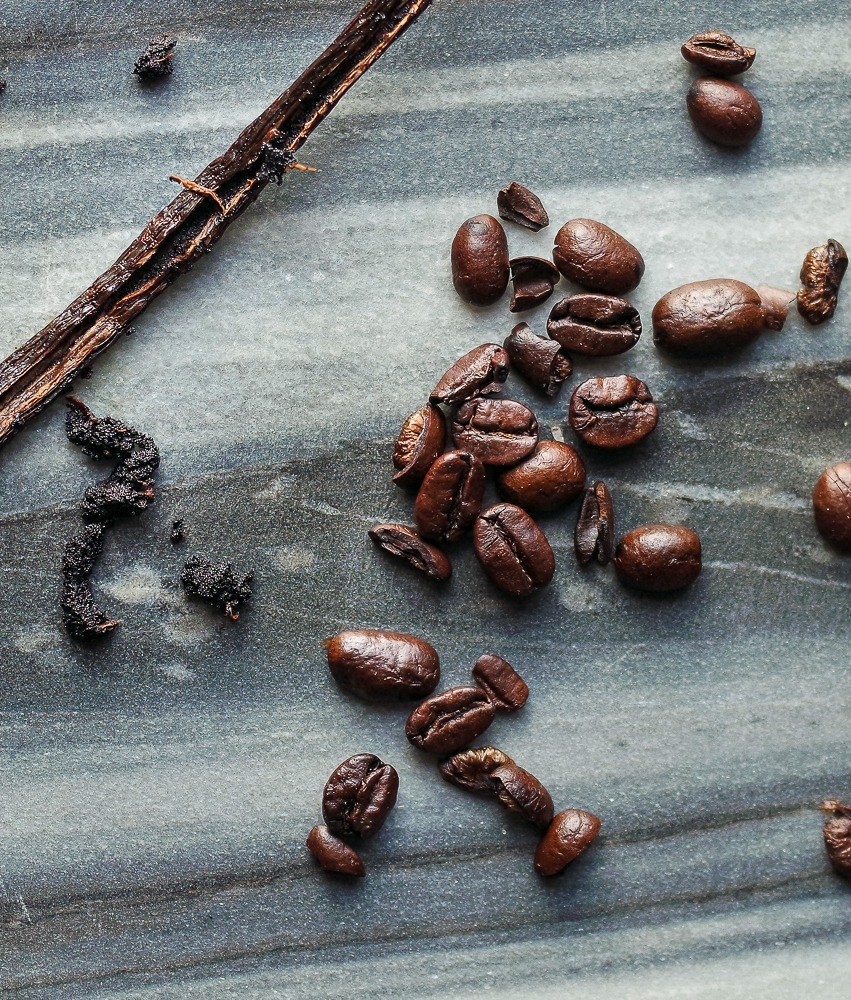 Scrape the seeds, which look like dirt, from the pod and inhale that goodness.
Blend it up. I used my super cheap Mr. Coffee coffee grinder.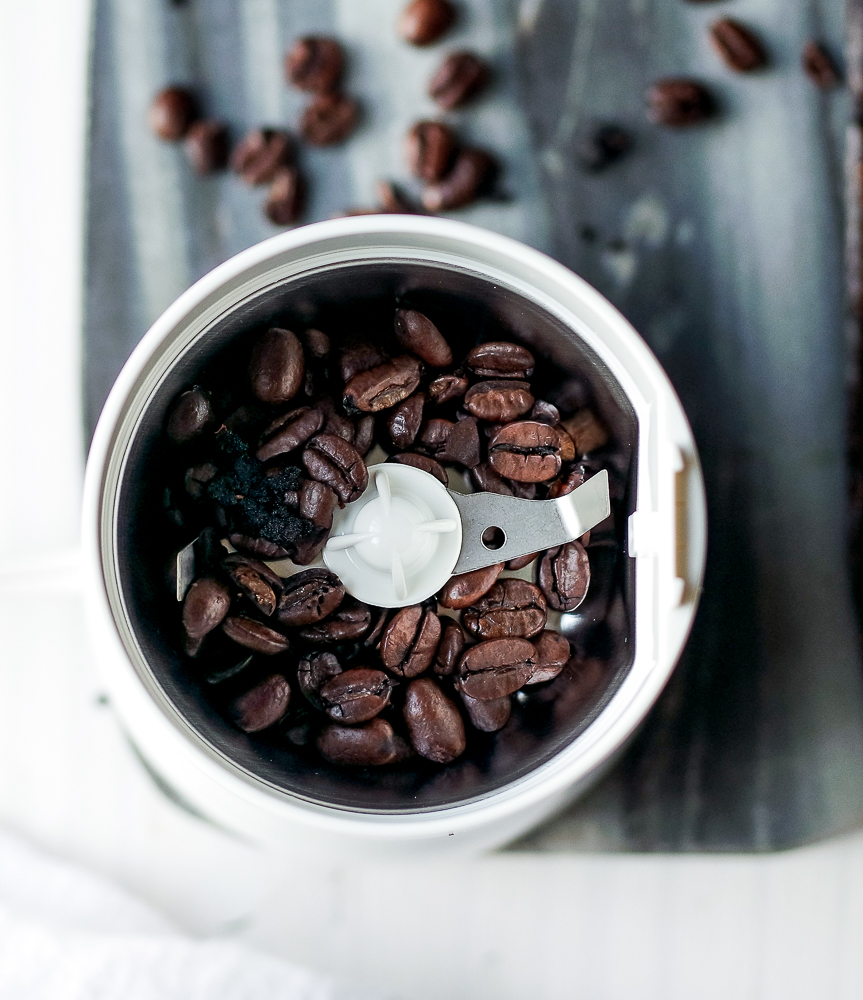 Add your sweetener to take the edge off of these beans and then mix it into your inexpensive jar of non-name brand natural pb.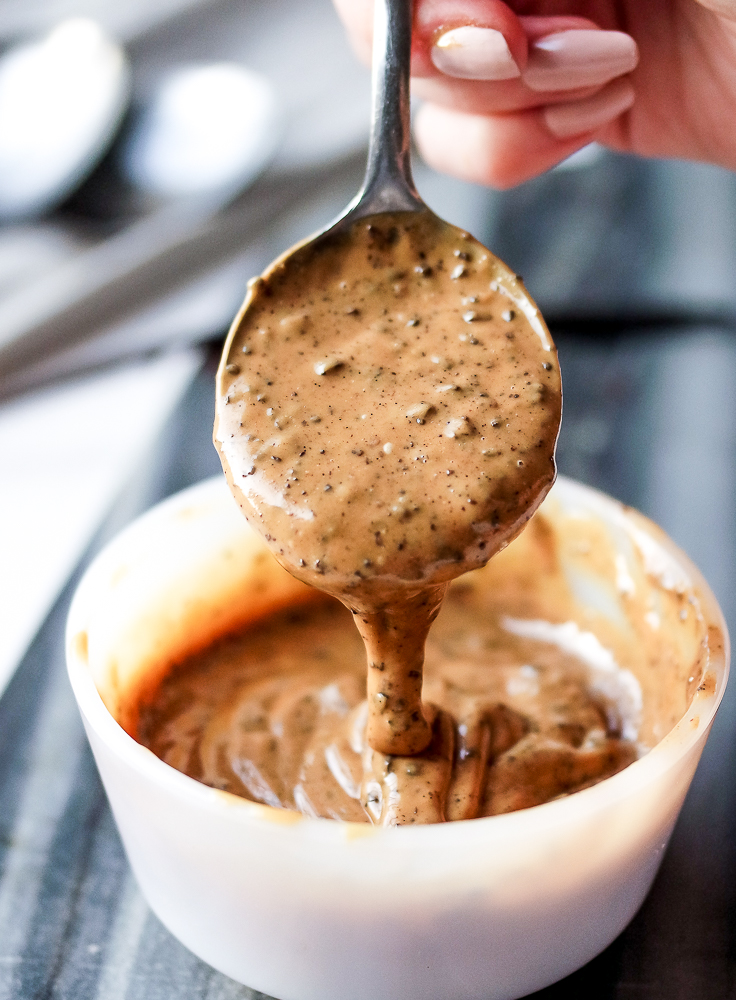 Creamy Nuts + Vanilla + Pure Caffeine = Perfect Breakfast on a Spoon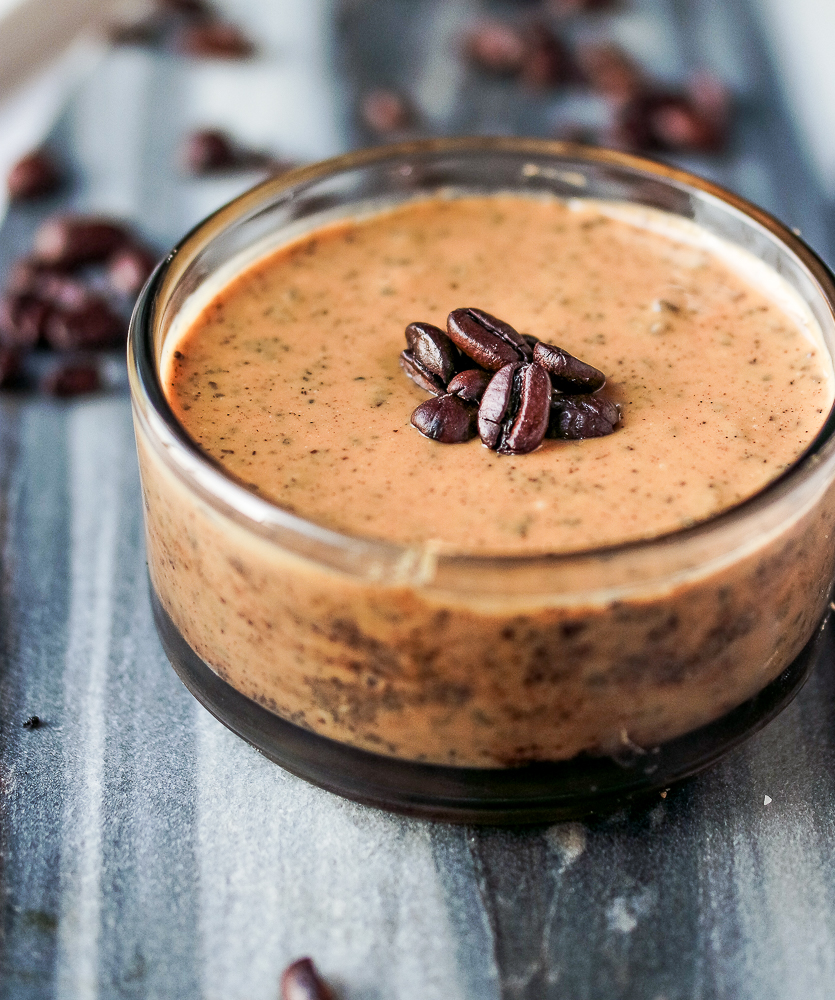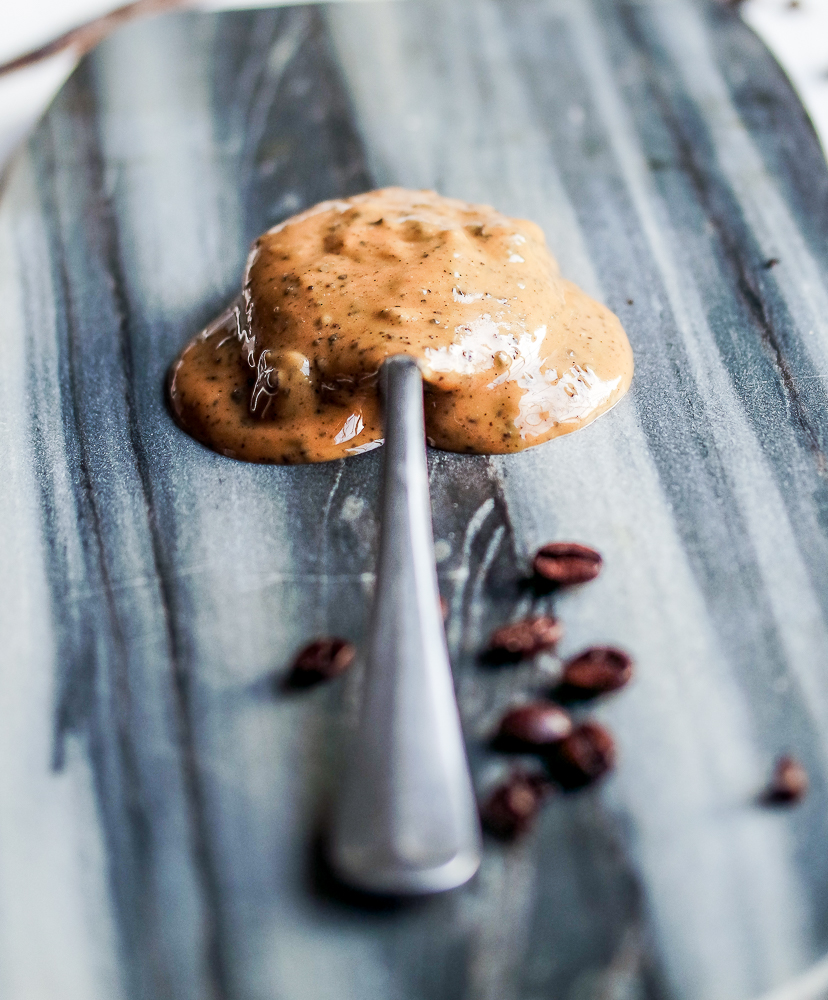 Vanilla Bean + Espresso Peanut Butter
Just doing my civic duty to take ordinary peanut butter and make it extraordinary.
Ingredients
1 1/2 cups Natural Peanut Butter, no sugar added
2 tbsp Whole Espresso Beans
1/2 Vanilla Bean Pod, seeds scraped out
1 1/2 tbsp Truvia Liquid Sweet, substitute Honey or Agave
Instructions
Add espresso beans and vanilla seeds into a coffee grinder and pulse until fine.
Mix sweetener and beans until a sticky, uniform paste forms.
Stir vanilla espresso bean mixture into peanut butter.
Serve on a hunk of chocolate or right off of the spoon for the ultimate pick me up or use in your favorite peanut butter recipes!
Next week's Pimped Peanut Butter will be chunky and hunky with a hint of monkey…