Bite into a cream-filled keto version of your childhood with these copycat keto twinkies!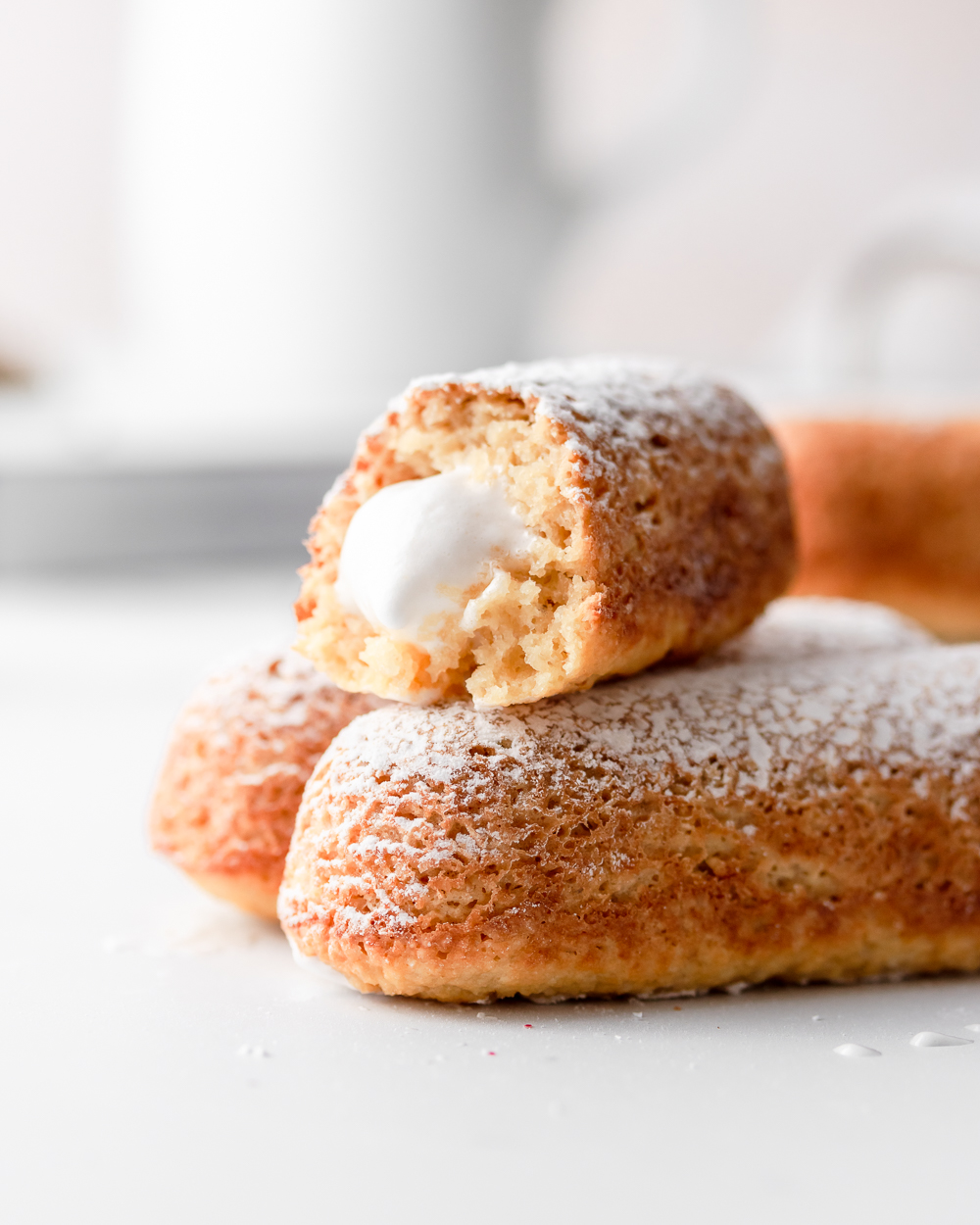 Twinkies, Baby!
But only 1g net carbs and a million grams net happiness.
It's a real love hate with twinkies and me. I love their soft and squishy vanilla cake bodies and sweet creamy-like-a-cloud filling. That's where the love ends and the hate begins.
Mostly in the form of sugar crashes, bloating, and massive food chemical overload.
How can a food that feels like you literally ate nothing, make you bloated? Like, HOW?? I could eat ten twinks, shift into a psychedelic state of nirvana for five minutes, then come crashing back to earth starving like I've never eaten food in my entire life. While fully bloated. It's dumb.
This is why we need gluten-free keto twinkies. To fill our bodies, bellies, and other emotional voids where regular twinkies used to exist.
Let's Make Some Twinks!
Then eat the twinks and revel in the fact that we are being so responsible with our health.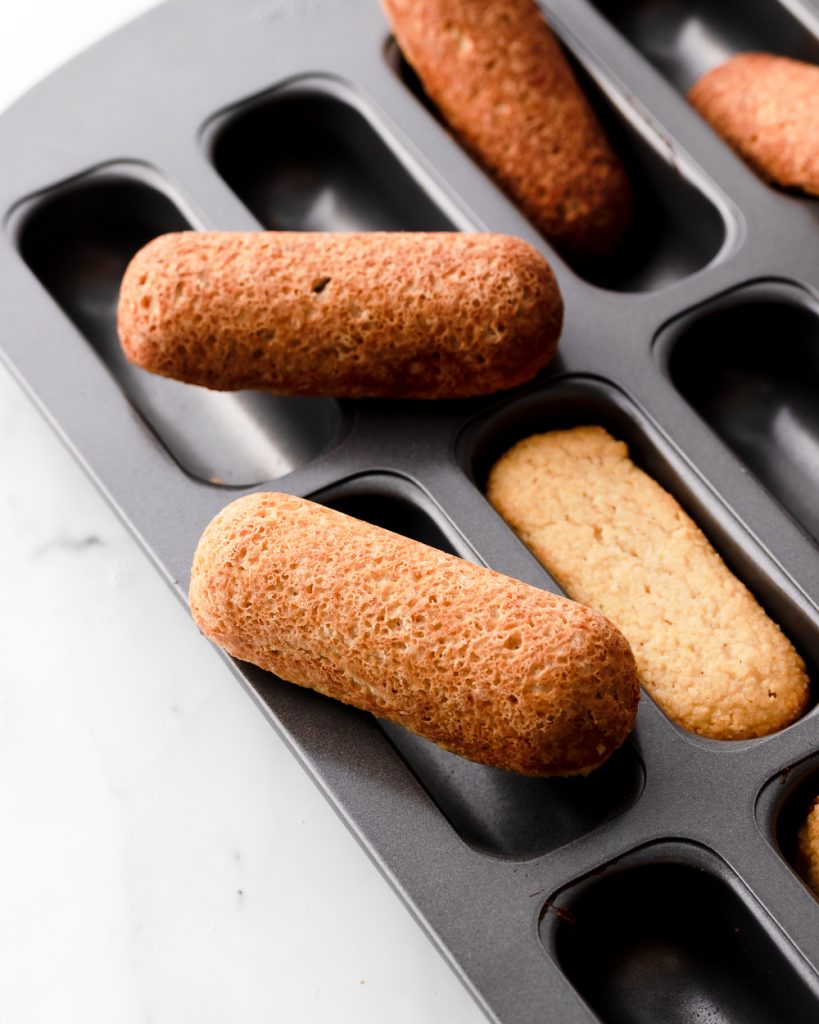 First thing, you need a special pan.
Click on over to amazon and grab yourself a Twinkie Pan. If budgets are tight, you could probably make these in cupcake form (I think).
I just haven't tested it that way so do at your own risk…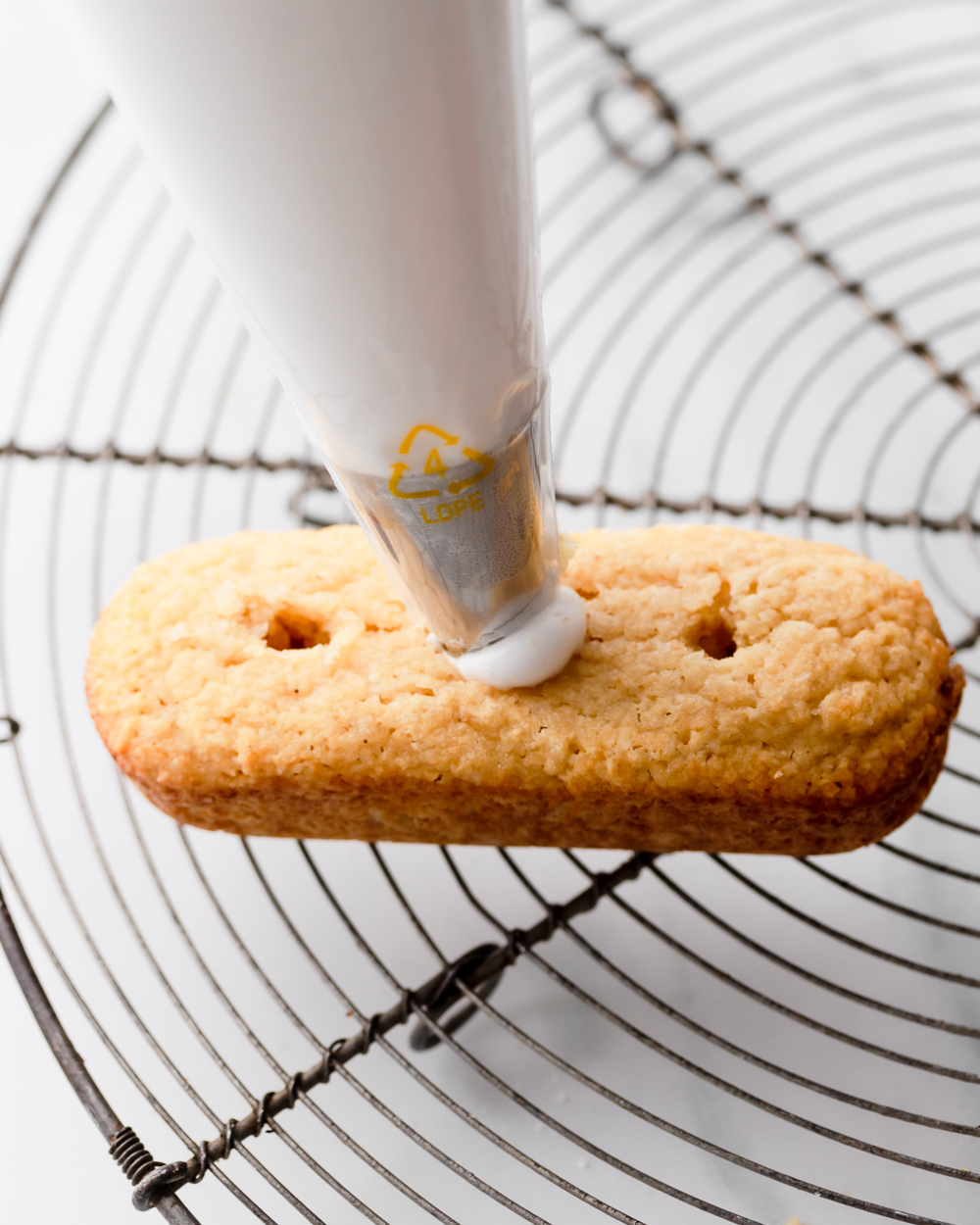 Bake, poke it full of holes, then fill the twinkie with keto marshmallow cream.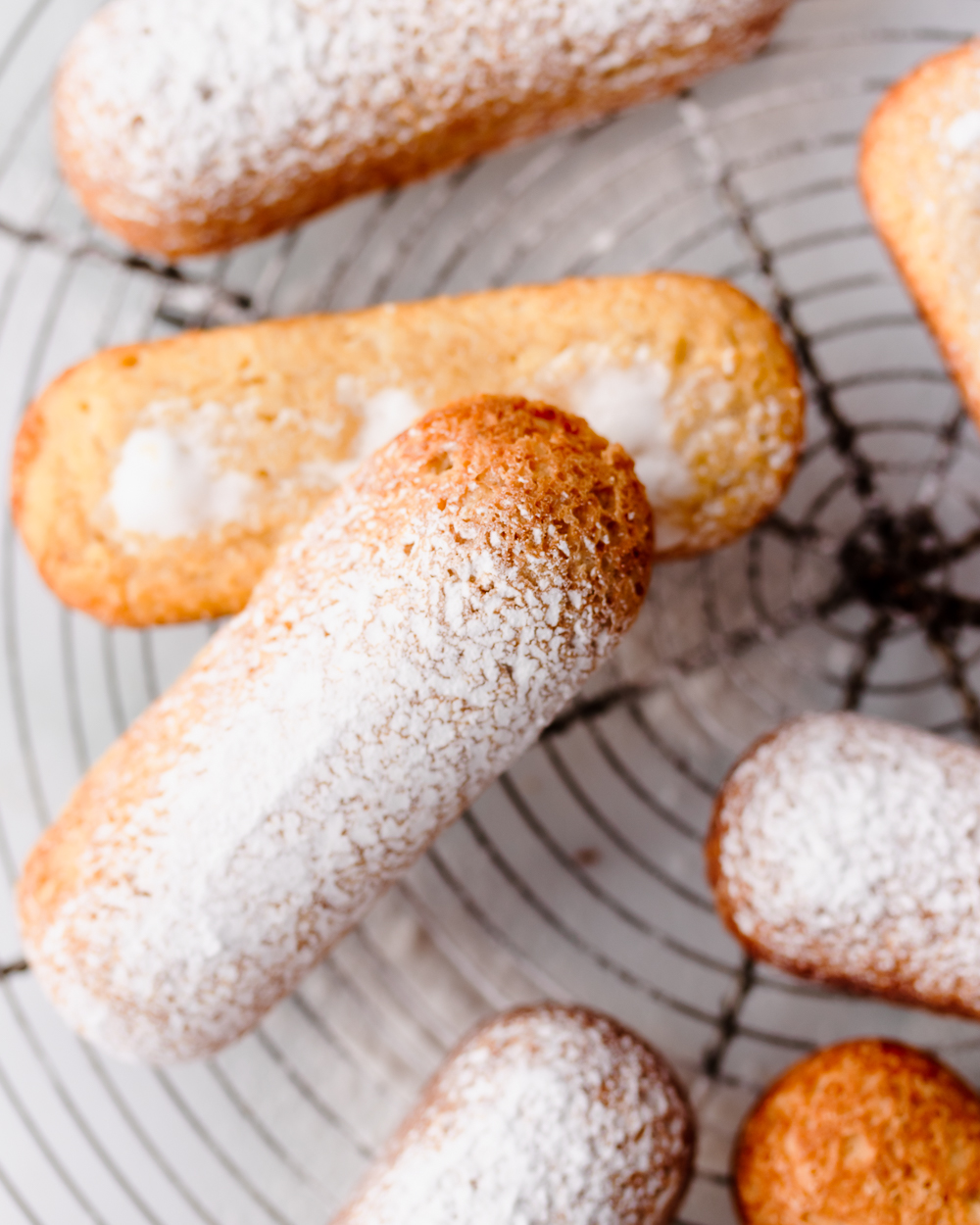 Fillin' a Twinkie
Without Killin' a Twinkie
Filling a twinkie is annoying. Just don't overthink it. Poke some holes and try to get some of the cakey centers out so you have room for marshmallow gooey goodness.
💡 It's not going to fill like an eclair or a real twinkie because it's made of almond flour (and zero gluten). Gluten-free Keto baked goods don't hold structure like that.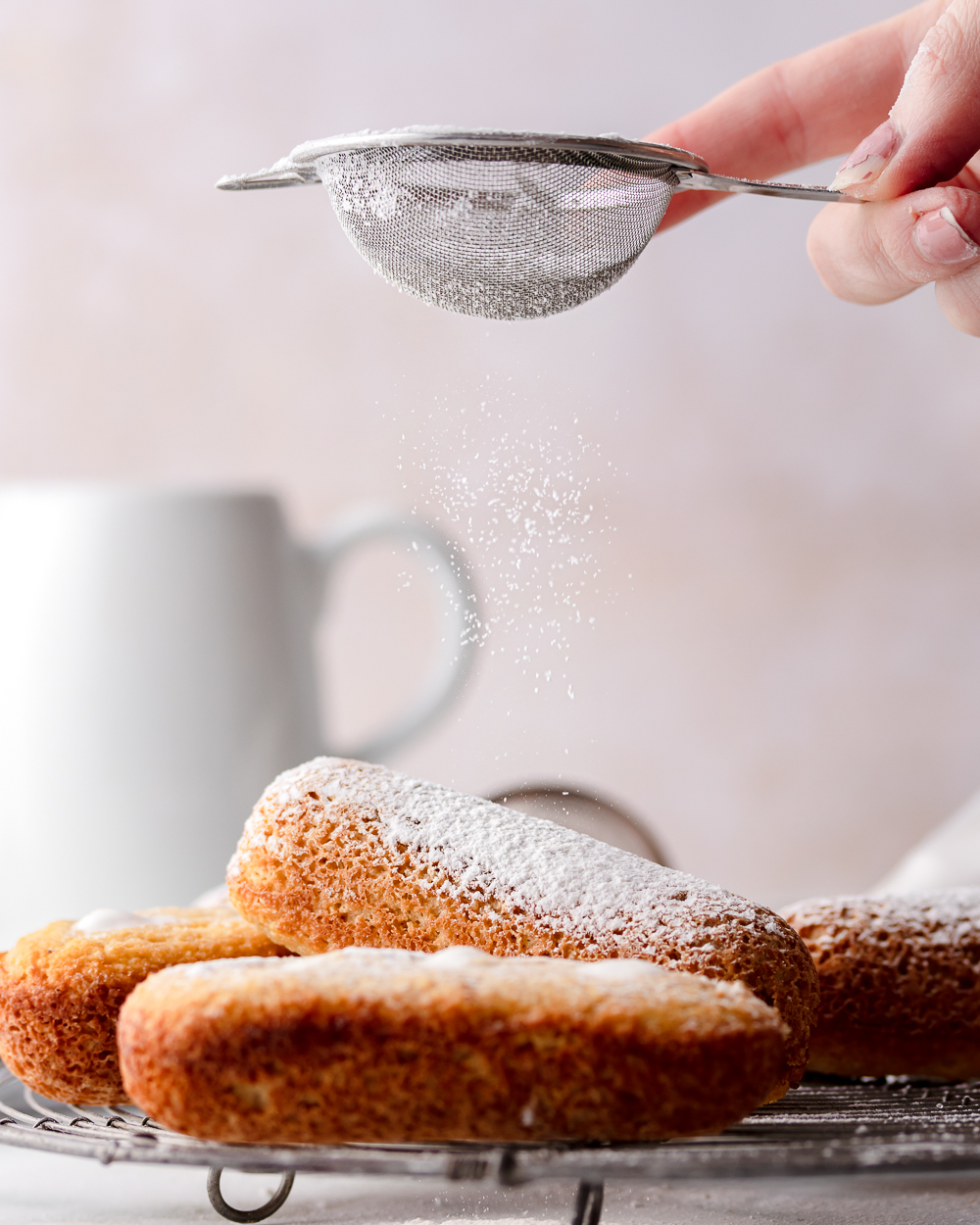 Then dust those twinks in a ton of powdered sugar because it's pretty and I like it.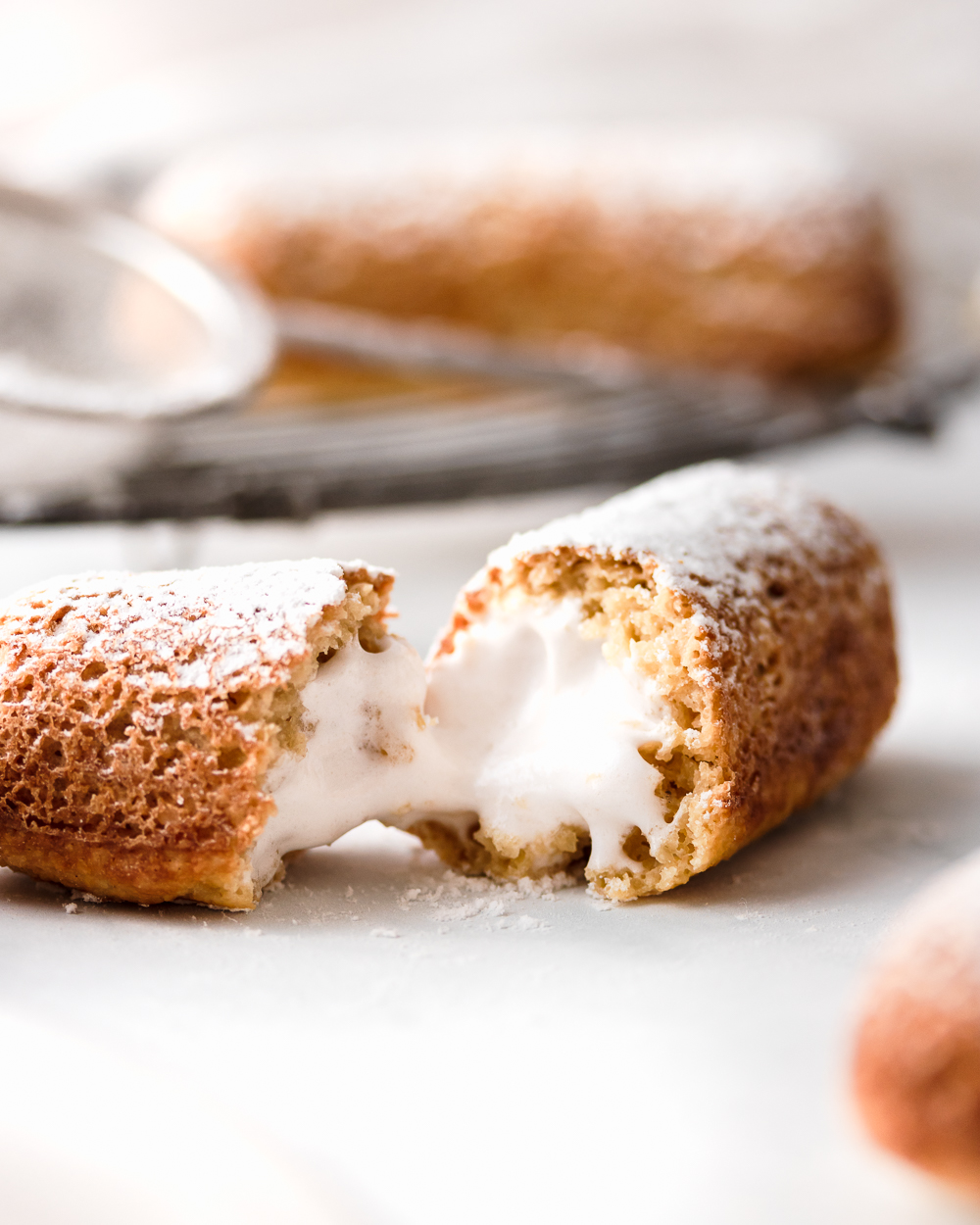 Lazy Twinkie Hack: Skip the hole poking and go full-on hot dog style.
That's right. Slice it like a sweet vanilla hot dog bun. Cut the side or bottom open, get rid of some of the cake (right into your mouth), and pipe in the filling.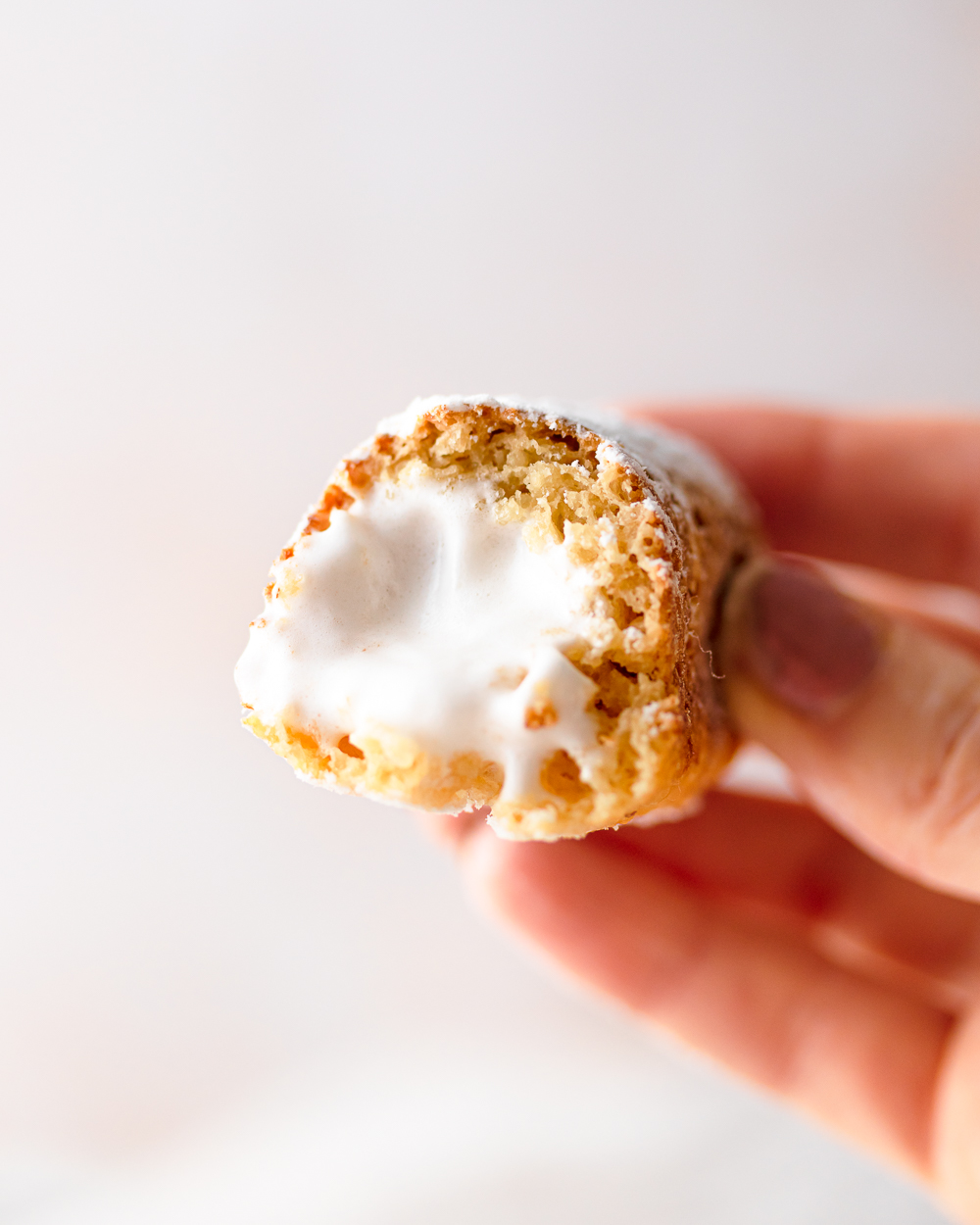 Or if you are me, squeeze on some marshmallow onto every. single. bite.
It's the literal definition of happiness.
---
Heads UP! This post contains affiliate links. As an Amazon affiliate, I earn from qualifying purchases.
Keto Twinkies with Whipped Marshmallow Filling
Additional Time:
5 minutes
Soft gluten-free vanilla cakes filled with marshmallow fluff and a dusting of nostalgia!
Instructions
Prepare the Keto Marshmallow Fluff and set aside. *Make sure to whip the fluff just until you have soft peaks and then let it rest for the filling. If it gets too thick to pipe, you can gently warm it in a double boiler and whip it until it's pipable.
Heat oven to 350°F and spray a Twinkie Pan with non-stick cooking spray.
In a large bowl whisk the almond flour, coconut flour, sweetener, xanthan gum, baking powder, and baking soda.
In a separate bowl beat the eggs and egg white, milk, lemon juice, vanilla, and a pinch of salt. Add the wet to the dry and mix until a wet batter forms. Allow 1-2 minutes for the flours to absorb moisture, then stir once more and fill ten wells of your twinkie pan a little more than 1/2 full.
Bake for 11-13 minutes or until a toothpick inserted comes out clean.
TO FILL: Once the twinkies are cool enough to handle, use a straw or small knife to make three holes in the twinkie and gently scoop a little of the cake out.
Add the marshmallow fluff to a piping bag with a small round tip and fill each of the twinkies with cream. OR for easy filling, cut a slit in the side of the twinkie (like a hot dog bun) and remove a small amount of cake, pipe the filling in and close.
Dust with Powdered Swerve for added delight! Store in an airtight container for up to 3 days.
Nutrition Information
Yield

10
Serving Size

1 twink
Amount Per Serving
Calories

77
Total Fat

6g
Carbohydrates

3g
Net Carbohydrates

1g
Fiber

2g
Protein

4g