A couple of weeks ago I was basking in sunshine and vacationing my week away. Just typing those words gave me chills. Either that or the frigid 30 weather that is currently outside my window. Vacations are always too short. So I'm there in paradise, visiting my family and being NOT at work, and my niece has a friend over. Two teenage girls and me with nothing to do. Can everyone guess where that ended up?
Makeup play time! ‹insert confetti here›
We weren't even planning on making this a blog post but these girls were too freakin' cute to NOT put on the internet. Their duck-faces were reason enough.
Disclaimer: We did nothing to their hair! Well, aside from brushing it.
More importantly, I really caught these girls off-guard since they were playing with hair and I was doing their makeup and I though, "What the heck, let's take pictures!" and so was born The Makeover Road Show.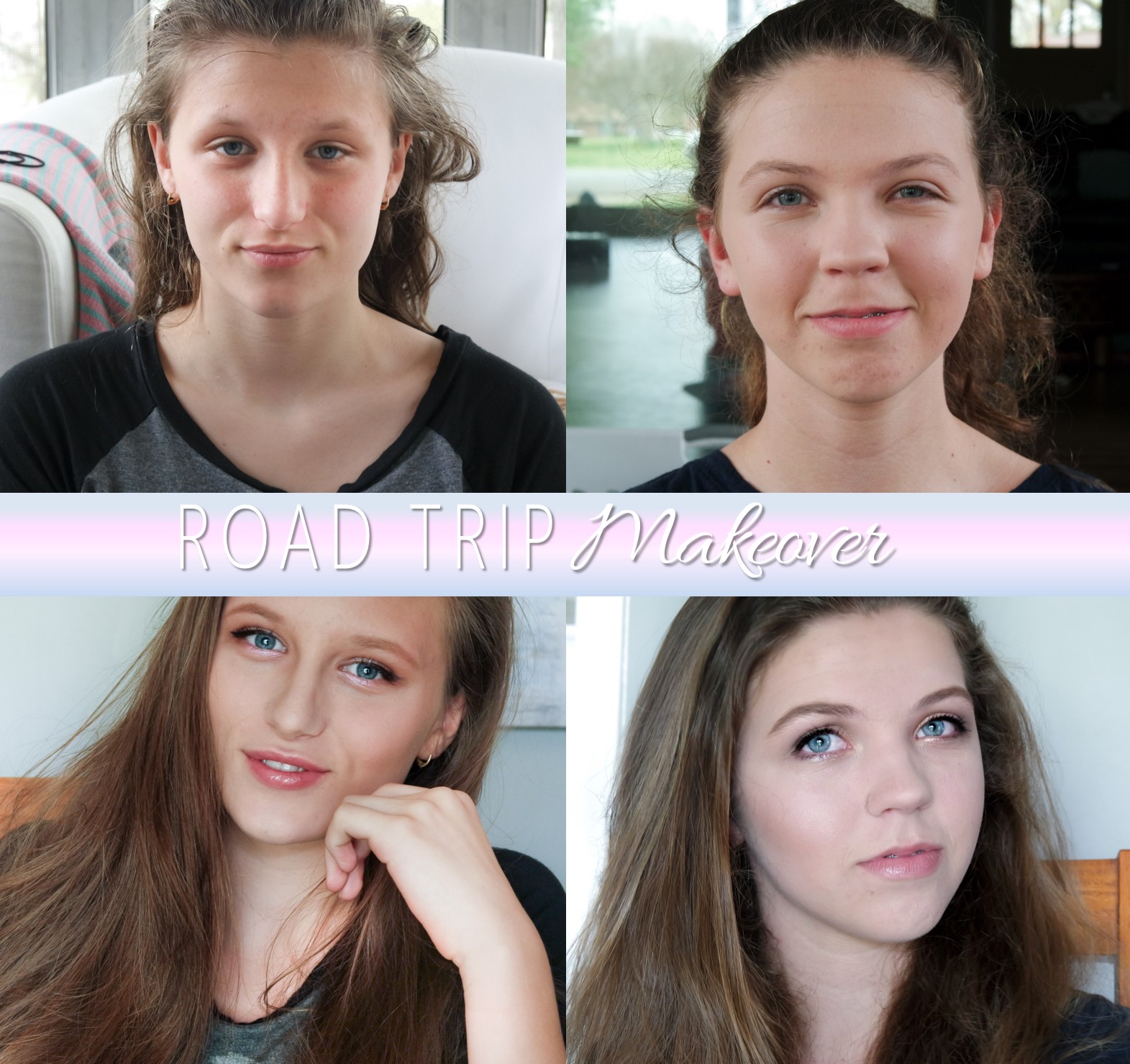 First of all, how do they do it? Hair magic is my best guess. One minute we pulled it from a messy pony tail and 30 seconds later they've run their fingers through it and flipped it about and voila-model hair.
This is not normal hair, right? Or am I the only one blessed with a hair mess?
Ok, back to the makeovers.
For my niece Olivia we went with a subtle glow and focused on a shimmery pink eye look. Very natural with a hint of glam. When I asked her what she wanted she said "whatever" so I had full control. Also, my dream come true.
Her cheekbones are everything.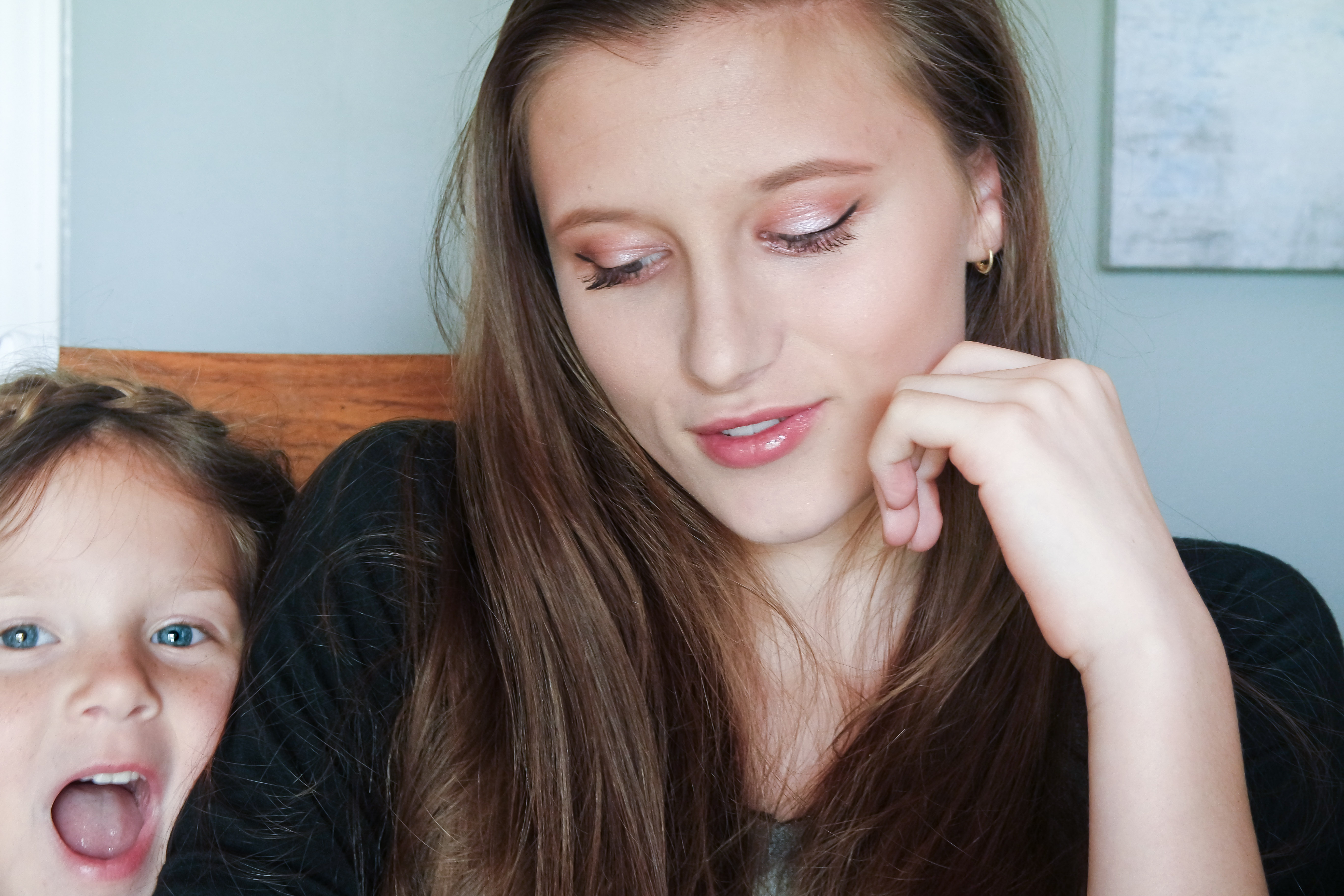 Photobombed by little sister over here. She is also wearing highlighter (all over her face, lips, and probably her hair) which she applied by herself. Hey, hair strobing could catch on. You don't know!
LIV's makeup deets
Foundation: Physicians Formula BB Cream in Light, blended with a beauty blender.
Highlight/Contour: Maybellene Instant Age Rewind Concealer blended under her eyes, then mixed it with THIS illuminator and highlighted her cheekbones, nose, forehead, and chin. Contoured her forhead and hollows of her cheeks with THIS contour.
Eyes: I used a palette you can't buy anymore. Sorry. But the basics were the NYX Jumbo eye crayon in Strawberry Milk on the lid, lower lid, and inner corners. Then, I blended a deeper pink in the crease and tapped some sheer glitter on the center. Liner was just a gel and brush by L'Oreal and finished with some Better Than Sex Mascara by Too Faced.
Brows: NYX Brow Powder in Blonde
Lips: Essence Liquid Lipstick in Colour Party
For Loren we went with a lighter, fairest of them all look because, well, that's what she asked for. Loren was really wanting to test out a full coverage look that would conceal and perfect. I thought her skin look pretty stinkin' good but she wanted coverage and coverage she got. I aim to please!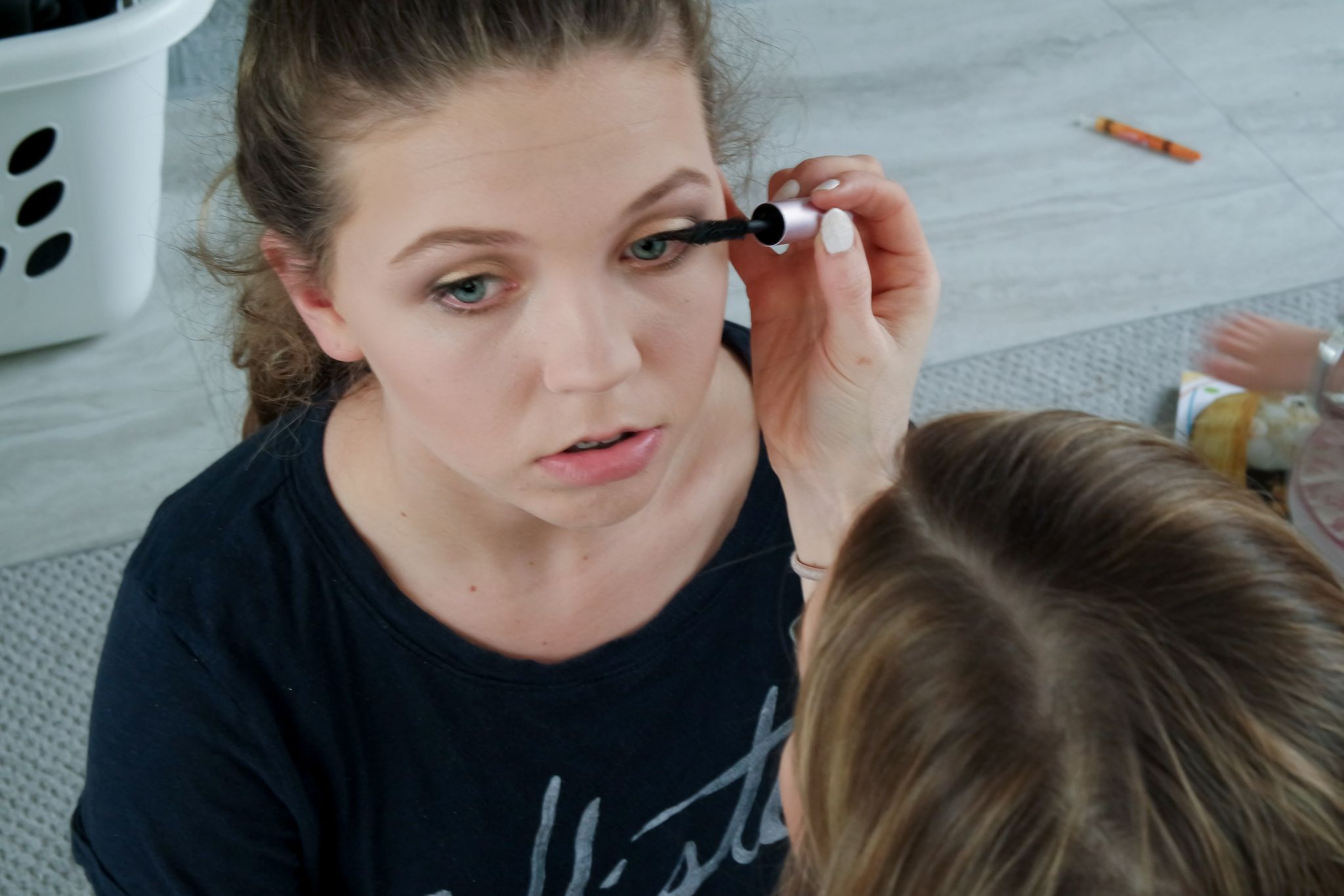 No fancy backgrounds or ring lights here. Just laundry and baby feet.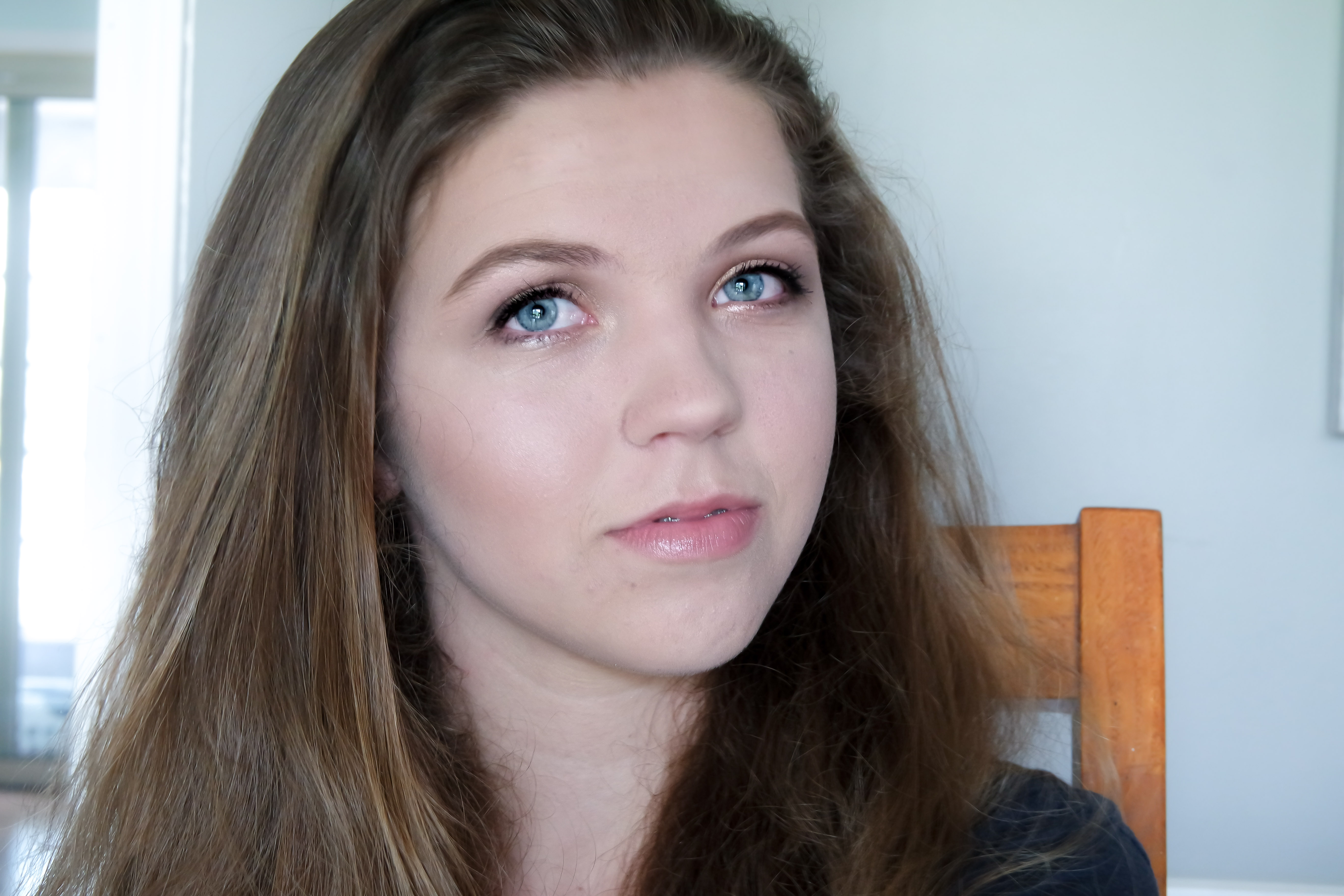 Those are her real eye balls, I swear! Those NYX Jumbo Eye Crayons are worth their weight in gold.
LOREN'S Makeup Details:
Foundation: Nars Sheer Glow in Monte Blanc, applied with a Beauty Blender.
Hightlight/Contour: Urban Decay Naked Skin Concealer in Fair mixed with THIS for highlight and concealer, Maskcara Contour in Walnut.
Eyes: Lorac Unzipped GOLD palette (Undressed on lid to brow bone, Unwind in crease and blended in inner and outer corner, Unpredictable pressed onto lid) Eye Liner was L'Oreal Voluminous Smoldering Liner and under eye lined with NYX Jumbo Eye Crayon in Sparkle Nude. Mascara was Too Faced Better Than Sex because I had a sample tube that I could discard!
Brows: NYX Brow Powder in brunette.
Lips: Essence Cosmetics Matte Lipstick in Cool Nude
Did I miss anything? Probably. We did A LOT of makeup that day but I am forever thankful to these girls for letting me practice on them! From the sheer number of selfies they were taking, I'd say they were pretty pleased too.
I'm ready for another road trip makeover! Next stop…
♥Liz